I know I don't share recipes here often, but every once in a while I make something that works as an easy dinner, as is the case with this Veggie Barley Oven Fry.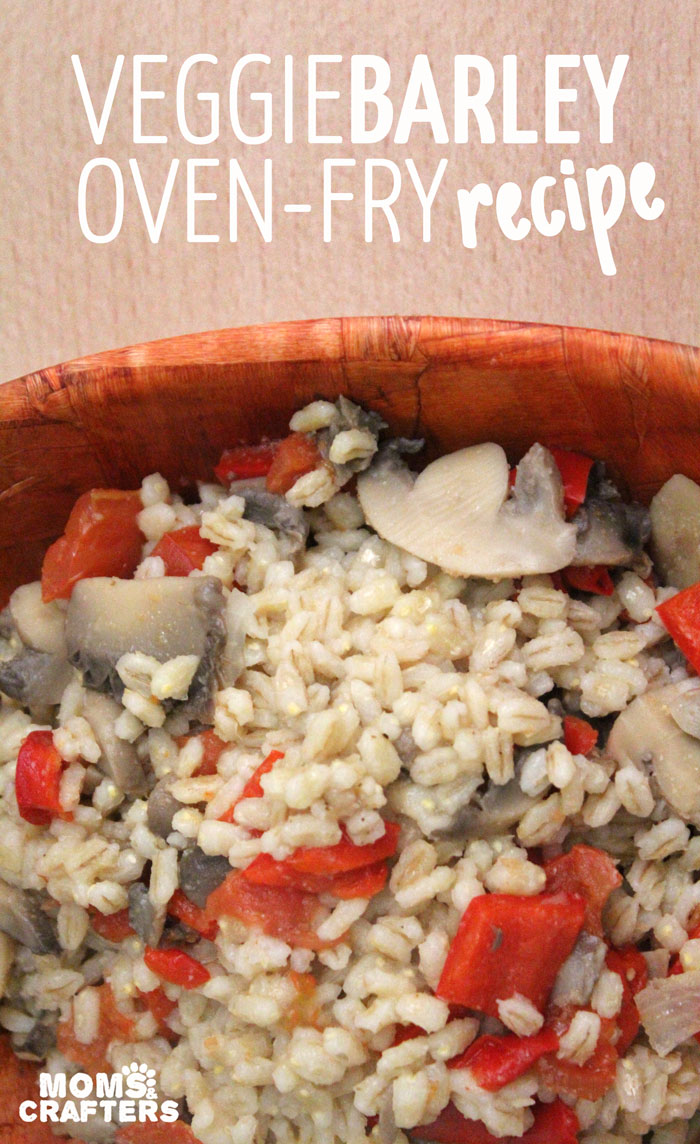 I served it with chicken legs baked with a simple spice mix for a complete dinner. The vegetables are sweet and soft, making them more kid-friendly. I often forget about barley as a dish outside of soups. Recently, I started preparing it again sometimes for dinners.
This "oven fry" has vegetables with the texture and a bit of the flavor of a stir fry. I baked the whole thing in the oven, which makes it easier to clean up.
Ingredients:
1.5 cups barley
3.5 cups water
1/4 cup extra virgin olive oil
2 T Teriyaki sauce
One red pepper
One tomato
1 can mushrooms
1 medium onion
1 T onion powder
1 T garlic powder
1 t salt
Instructions:
Cut the vegetables into cubes, and place in a 9×13 inch parchment-lined pan.
Add the rest of the ingredients and mix to combine.
Cover tightly with foil. Bake on 375 for an hour and fifteen minutes, or until all the liquids are absorbed.
M preferred, of course, if we picked out the vegetables for him. He loves vegetables, but the cooked pepper was almost like candy for him! Next time I plan to put in some more vegetables.
You can definitely switch up this veggie barley oven fry with different vegetables. I've done it with broccoli too, and it would probably go great with eggplant and zucchini chunks! It's an easy "dump and serve" dinner for busy nights. I hope you enjoy!