Some (most?) toddlers just won't sit still. These indoor activities for active toddlers will help you keep that little one busy and out of trouble.
This list includes some product recommendations, all of which are items we personally use and love. Links are affiliate links.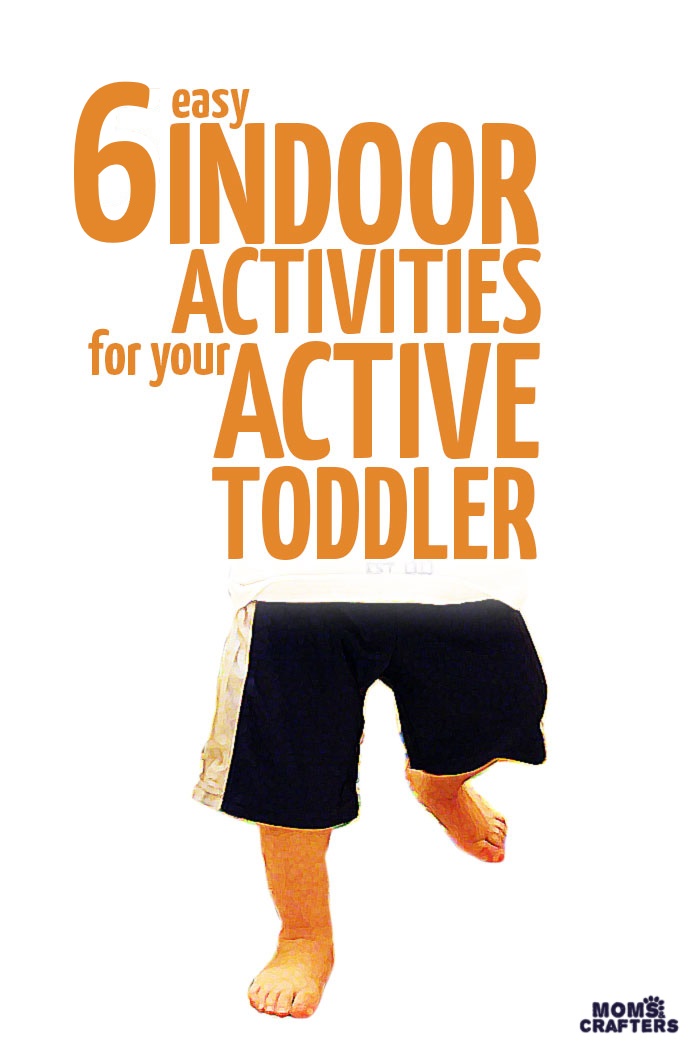 M is an active little munchkin. While some of my friends' toddlers will sit and do some finger painting, poke and pull at play dough, or sit for storytime, mine just won't. I had to come up with some solutions to save him from his own boredom…
Whether you want to keep your toddler busy while you fold in a load of laundry, or you just want some fresh ideas to entertain him (or her!), this list will prove to be super helpful!
These six activities are just a drop in the bucket – but it's a start. If you have any ideas to add this list, feel free to comment below. We love hearing your perspective.
6 Indoor Activities for Active Toddlers:
1. Music and Movement:
Turn on some music and dance! You can do calisthenic-type songs, or just dance freely to your favorite music. M gets so excited when I switch on the music and absolutely loves dancing with me! HEN Family has a great list of kids' music that won't drive you nuts.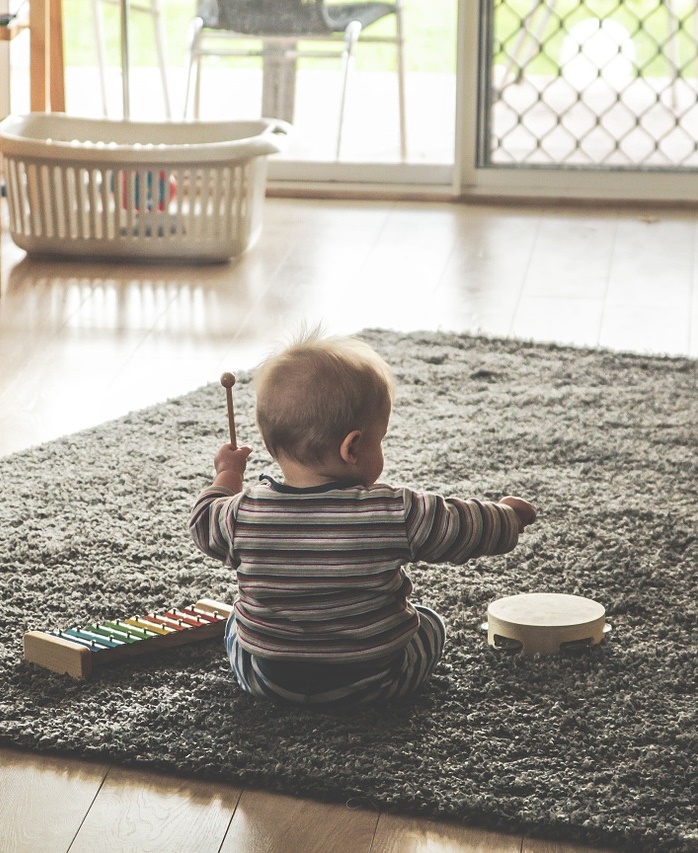 If you're looking for more structured activities, here is a huge list to choose from.
2. Active Book Time:
If your child won't sit through a book, choose one that includes some exercise. Our favorite is Eric Carle's "From Head to Toe". It goes through the motions that different animals make, and encourages you to try it too.
While M is too little to understand, I show him, and he copies. We have a lot of fun, and I get exercise too!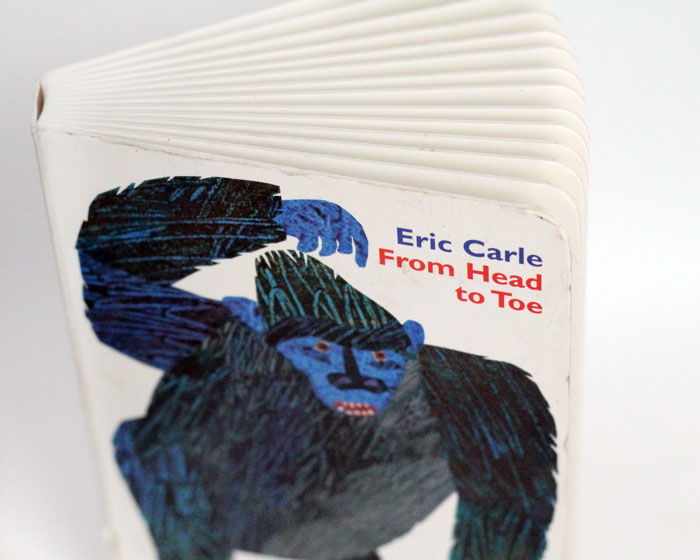 3. Riding:
The beauty of toddler riding toys is that they work inside too. You can have one dedicated to the indoors so that you don't bring the dirt in. M has this bike and loves riding it from one place to the next.
Just make sure that any staircases are blocked off for safety.
4. Steps:
Walking is not the final gross motor skill you want your child to master – steps are too! Kill two birds in one stone by practicing the motions of going up and down.
I fold up M's play mat in halves or thirds so that it forms a small step. If you have a single step somewhere in your house, you can point your child there as well. He counts "two, seven…uppa!" and goes up and down it. He loves doing this – it causes lots of giggles.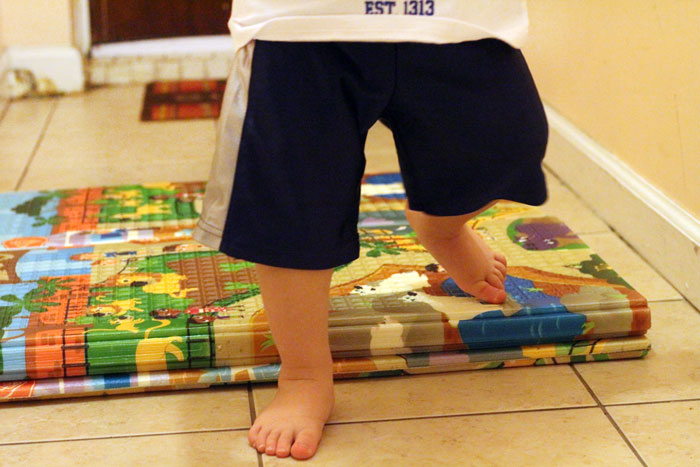 5. Mini Trampoline or Rebounder:
An indoor trampoline is such a great way to release pent up energy! With a diameter of only 36″, this won't take up too much room, and the handle bar increases safety and stability for the little ones.
6. Stomp bubble wrap:
This is such a fun way to reuse bubble wrap without having to store it for long! Whenever I have some, I lay it on the floor and stomp it with M. He loves the pops it makes, plus it crinkles too.
The toddler stage of parenthood is challenging, for sure. But we all know that in the end, even the never ending mess is worth it. Need a reminder sometimes? Check this out.
What ideas do you have to entertain your active toddler indoors? I'd love to try some new indoor activities for active toddlers!