I'm so excited to share with you a new guest poster, Chantal from Nerdy Momma who will be presenting a Resin 101 series, starting with the basic supplies you need for resin crafting. This post contains affiliate links.
---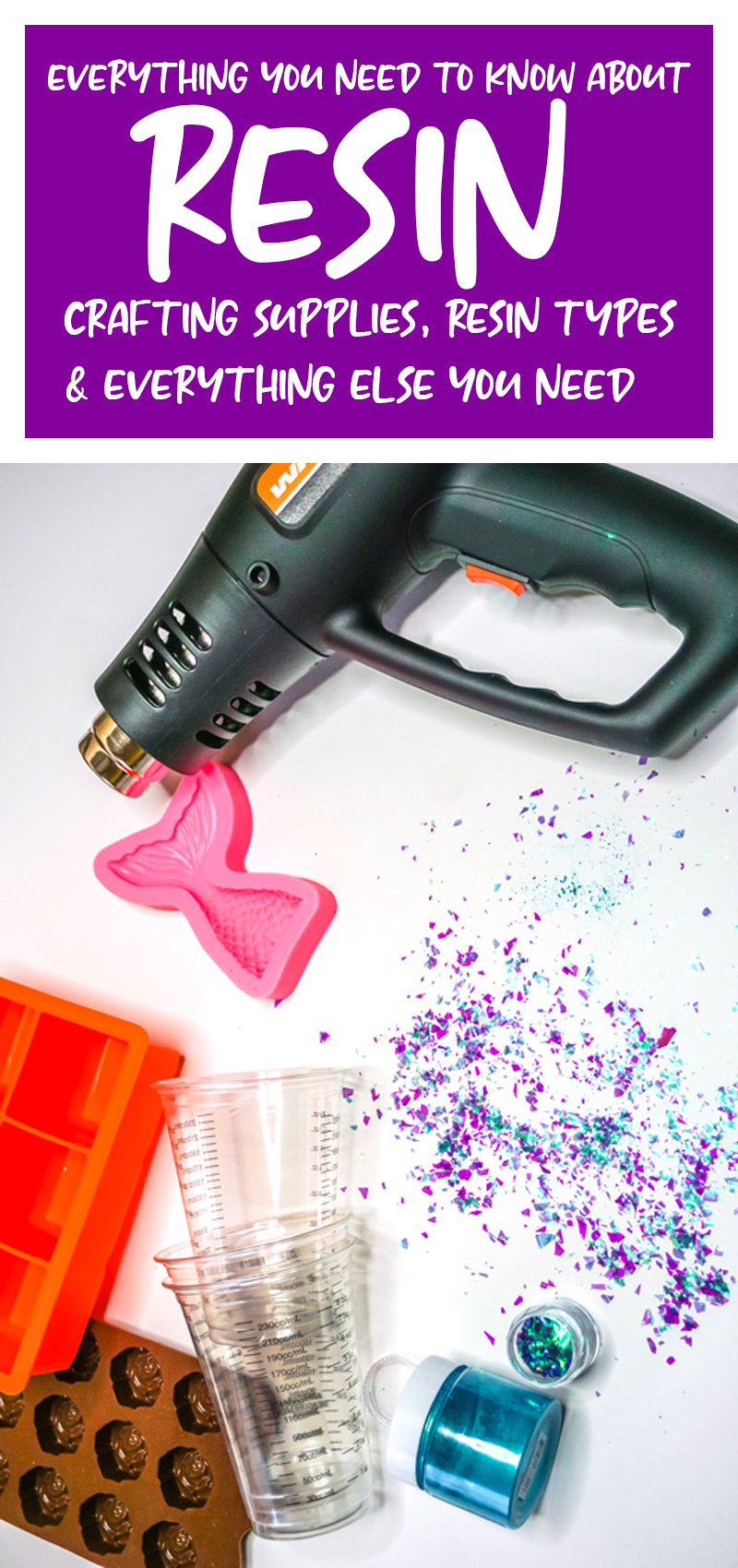 Crafting with resin can be a fun and easy hobby. But what do you need to get started? These resin tools will help you make your first few crafts!
You'll need resin, resin tools, and some basic supplies like gloves, safety glasses, paper towels for clean up. This blog-post talks about the basic supplies that you that are necessary to create your own craft projects with resin!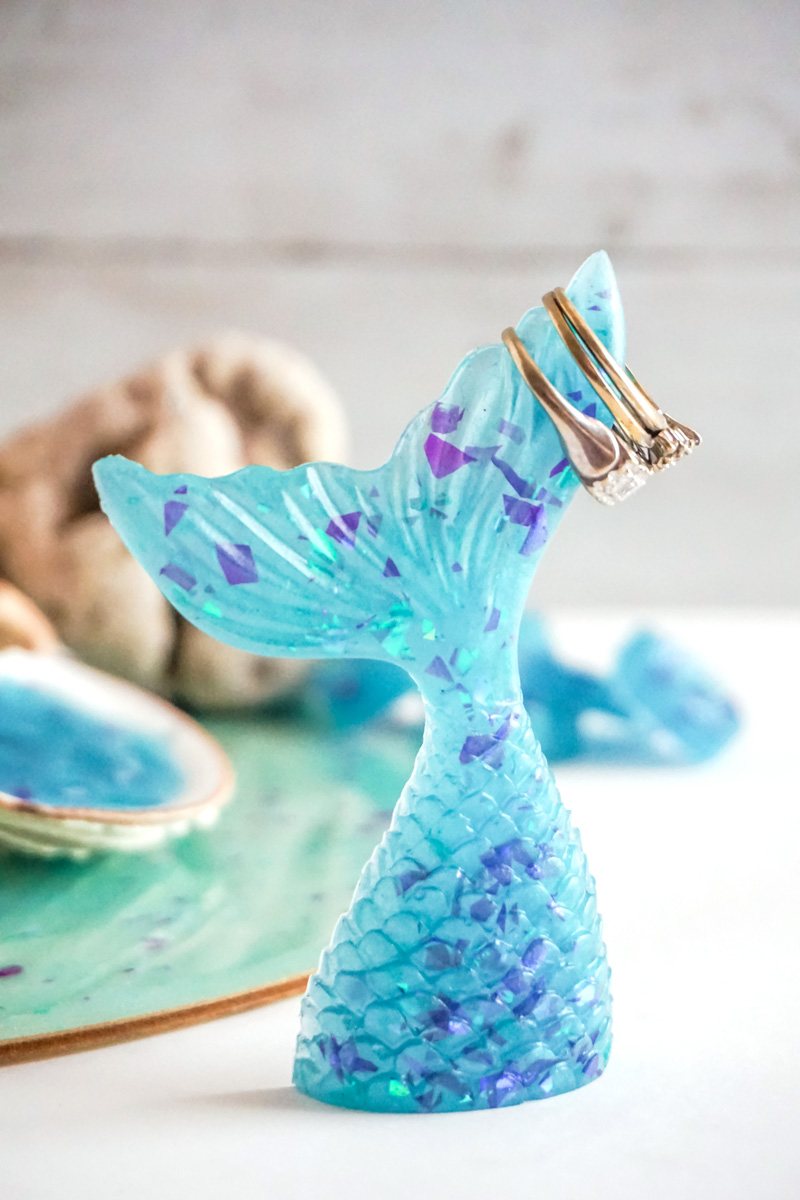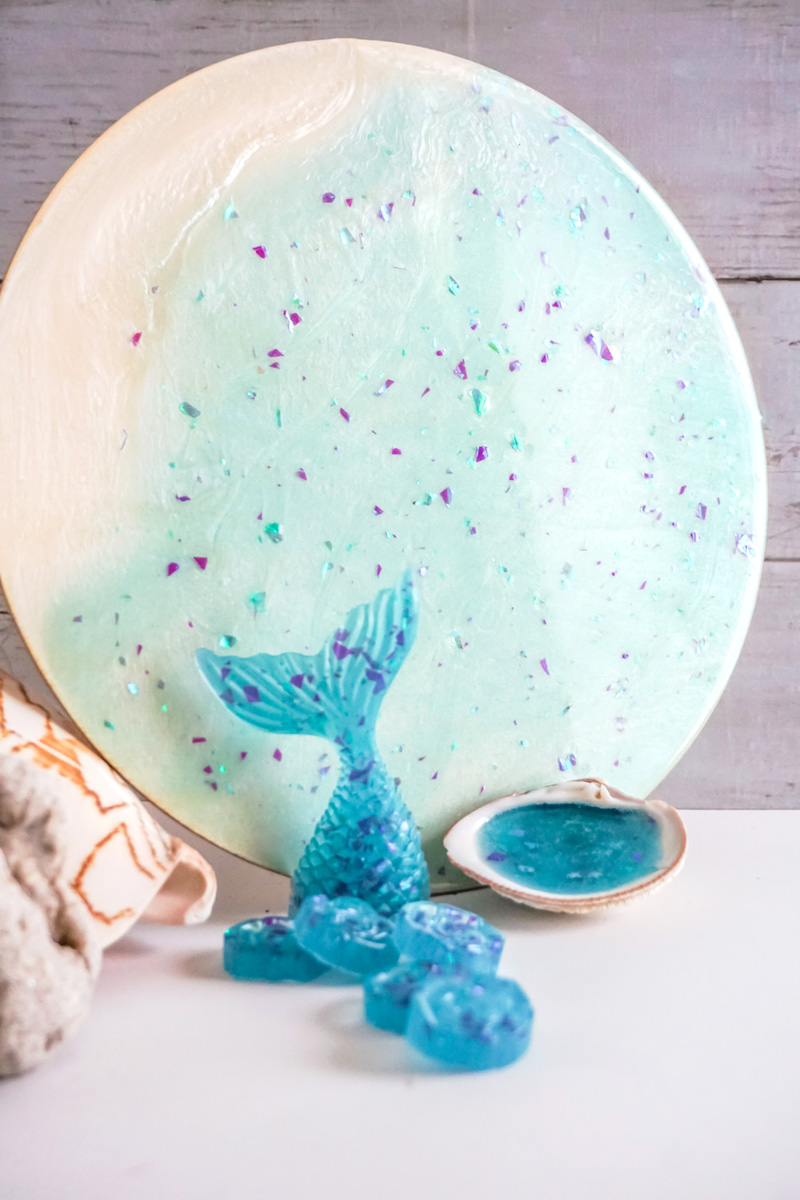 Basic Supplies for Crafting with Art Resin: All the Tools You Need to Get Started!
A resin craftsman's toolkit is a little different from most. You'll want to be sure to stock up on resin and resin supplies for your project, but since you're working with resin, safety needs are especially important. In addition, there are some really great tools that make crafting easier like molds or heat guns. So, let's unpack all of that and get you crafting!
Resin
Resin is a two-part liquid mixture used in art projects which cures into solid objects when exposed to air (or other substances). Resin comes in many different colors and types. They are made from synthetic materials and have different aspects that are important to keep in mind, depending on the project type you're doing.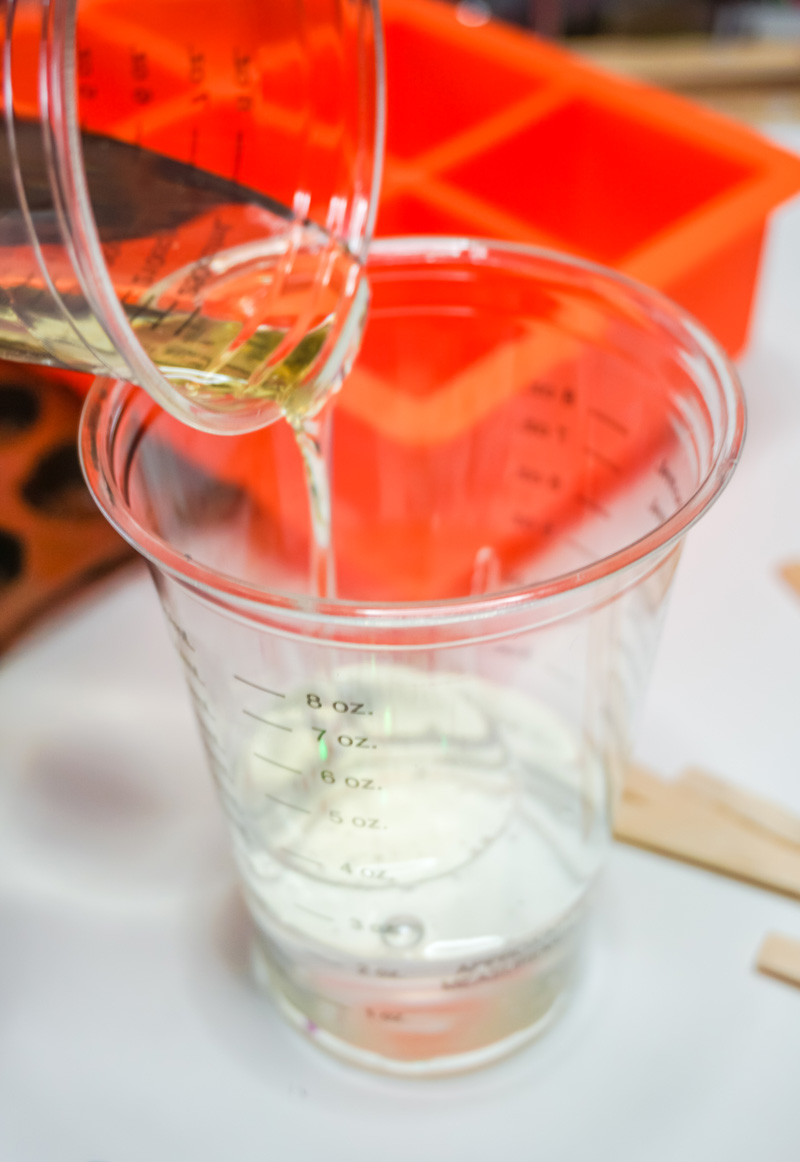 Once mixed, you have minutes to pour and cure time can be minutes to hours. With the low-cost of it, polyester resin may interest you, but you must wear a respirator and work in a well-ventilated area to avoid the noxious fumes.
Once mixed, you have minutes to pour and the cure time is a bit longer, sometimes taking hours to days, although you can demold quicker, usually. While not extremely expensive, the price rises if you want a clearer finish. While it is always recommended that you work in a well-ventilated area and wear gloves, a respirator not needed.
Once mixed, you have minutes to pour and your cure time is minutes to hours, depending on thickness. Polyurethanes are generally inexpensive, but the price climbs for a clearer finish, but you can get some with water clear finishes. Depending on the polyurethanes, a respirator must be used, as well as a ventilation hood.
Once mixed, you have minutes to pour and your cure time is typically a couple of hours. The cost is generally mid to upper range, especially if you are looking for water clear finish. Generally, although I will always recommend working in a well-ventilated area, silicone is safe to work with without a respirator.
Safety Supplies
Resin supplies like gloves and safety glasses will make it easier to work with resin and help you avoid any accidents. It's no joke getting chemicals in your eyes. And having to pick resin off your fingertips for a week is not the funnest way to end your crafting.
In addition, I recommend a hefty respirator if you're going to work with one of the not-safe resin materials. Although you may not immediately see the effects, these particular chemicals are in a constant state of reaction until they cure and can cause damage to your lungs, make you light-headed or cause other side effects you may not immediately perceive. So this is no joke. Wear the respirator and work in a well-ventilated area.
Although you do not have to have molds to make resin crafts, they are quite handy and fun to have, especially if you're just learning. Molds can be found in so many places, in craft stores and online. But one of the places I love finding molds is on Etsy. There are some really creative people out there.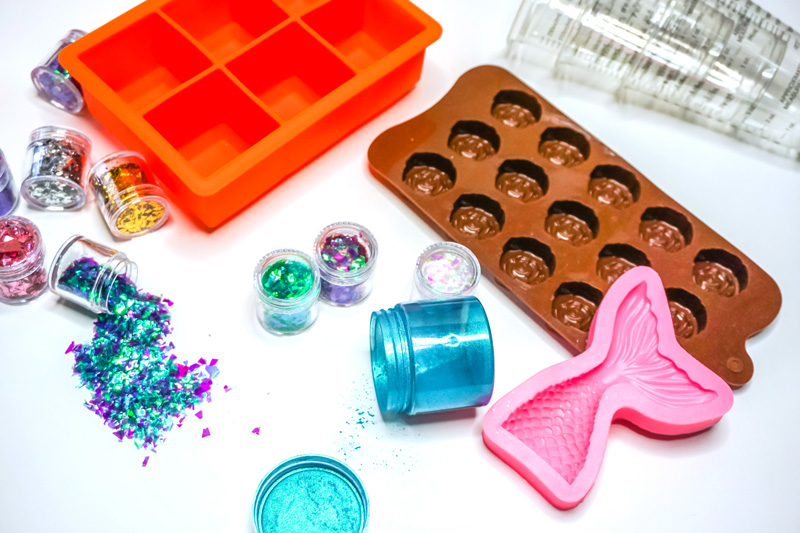 But, one of the things I find most fascinating about resin is that you can make your own molds. We'll explore that in another post, but having that freedom to make your own, if you just can't find the right mold for a project, is one of the best parts of crafting with resin.
Molds are one of those things that most resin crafters have in their arsenal, but if you're just getting started with resin crafting, don't feel like you need to have molds for every craft project.
Other Resin Crafting Tools
Resin crafting tools come with a variety of shapes and sizes to help achieve the desired effect. You can use just about anything to make your craft, just be aware that once it touches the resin, you should expect to discard it, because you're not washing the resin off. I recommend making yourself a little resin toolkit with the following: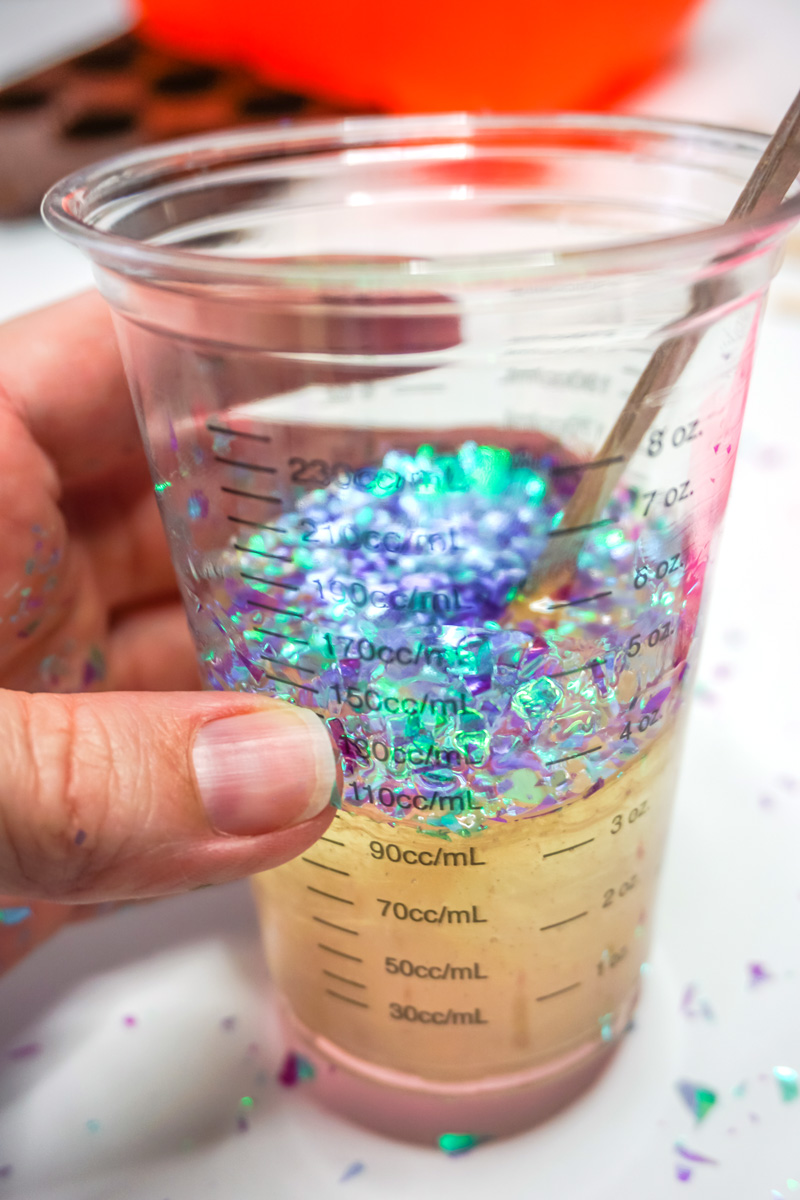 Mixing Cups. I like to use disposable plastic cups. I would never use foam, and having clear plastic cups with the measurements marked is handy. But you can mark off the size you need on a regular plastic cup just as well.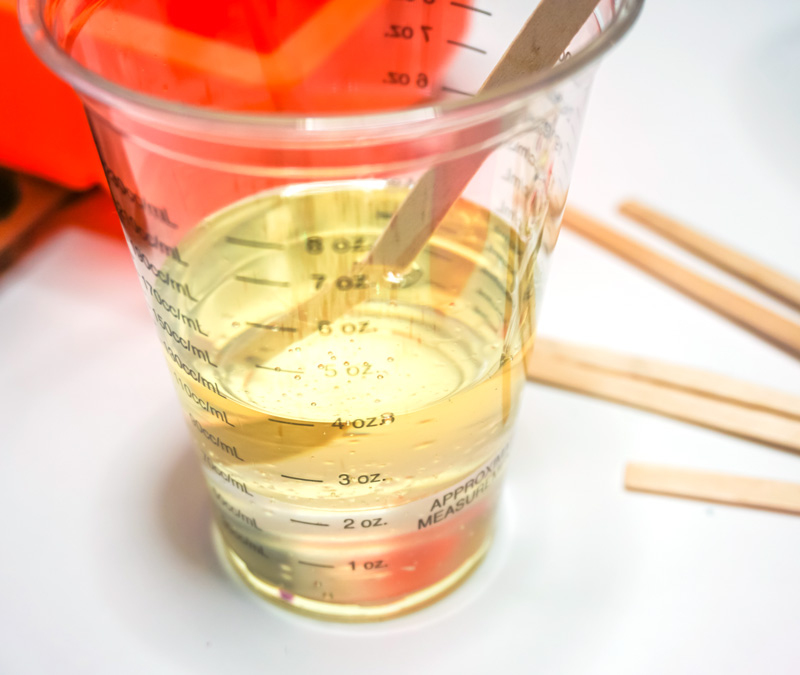 Foam Brush. To spread resin, if necessary. This will be particularly handy if you're doing a pour instead of a molded craft.
Heat Gun. To remove bubbles during curing. This is something that can be done with one of your mixing sticks, but is made easier with heat.
Painter's Tape. To tape off the edges of your molds, if needed. It's not strictly necessary, but handy to have when you need it. You can even use it to make a dam along the edge of your table to keep the resin from making a mess on your floor.
Paper Towels. These can also be helpful when working on any craft project, in my opinion, but particularly when you're working with a liquid that has the potential to be messy like resin.
Parchment Paper or Drop Cloth. If you're a normal human like me and are a bit messy when crafting anything, you want to cover your work surface with parchment paper or a drop cloth (or both) just in case.
Hot Glue Gun. If you plan on coating your project in resin, this is imperative to have one on hand to create a dam so your resin stays where you want it to be.
Etching Ink/Oil Pens or Oil Paint Brushes. To paint resin, but only if you're interested in painting the resin.
In addition, if you plan to make resin-coated tumblers or other specialty product, you will want to purchase any of the tools necessary to make that specific craft type.
Some resin projects require more than the basic resin tools outlined in this post, but, it's important to note that working with art resin is a fun and easy hobby, that doesn't require you to jump in with a million dollar investment. These basic art resin tools will get you started on your resin crafting journey and you can customize your toolkit as you go.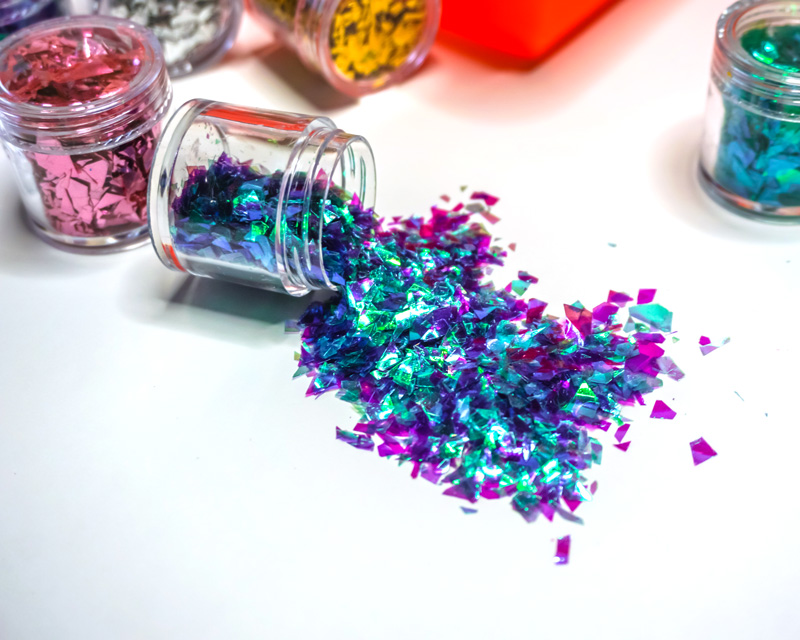 If you're interested, check back soon for some fun and easy resin project tutorials!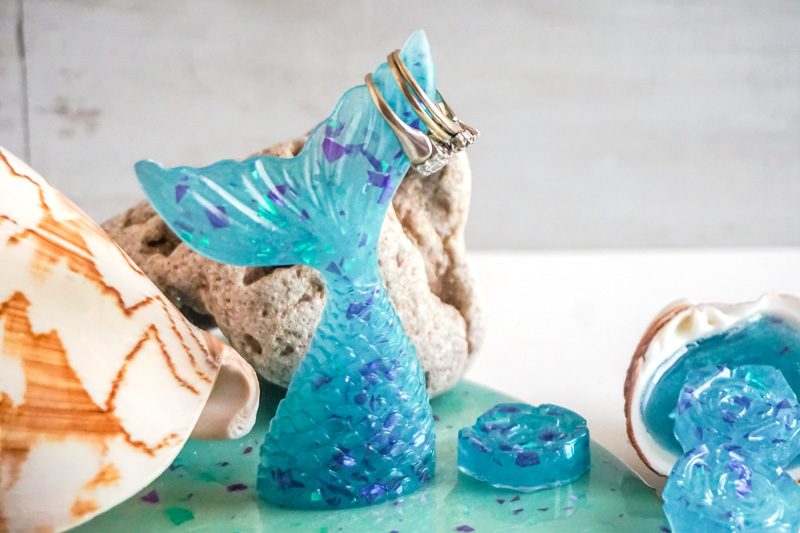 ---
About the author:
Chantal is a nerd on a mission of mom-hood who wants to live in a world where unicorns are real rainbows can be walked over and the Stormtroopers never find those suspicious droids they were looking for. And there's just nothing too nerdy for her, so watch out, or the nerdiness might just overwhelm.
Connect with Chantal:
NerdyMamma.com | Facebook | Instagram | Pinterest
Ready to move on? Learn how to make a mold for epoxy resin casting!
More like this: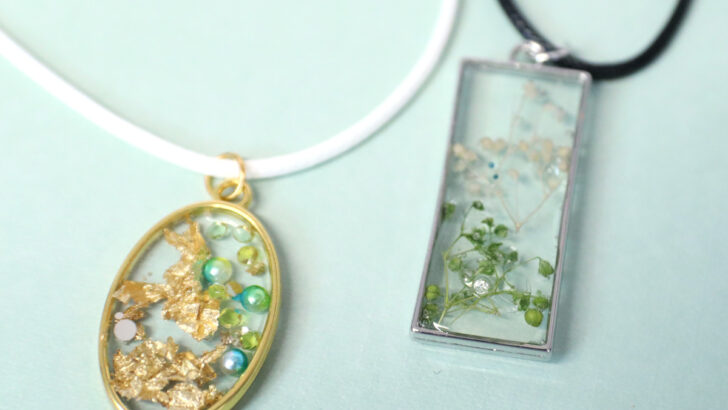 Learn how to make a resin pendant with flowers inside – or other fun embellishments! When you're done, learn how to make resin earrings too. …