These two easy DIY cork board ideas offer a serious upgrade to a homework space or family command center in just an hour or two! This post is sponsored by Plaid – makers of Mod Podge, Apple Barrel, Martha Stewart, and FolkArt products used in this post.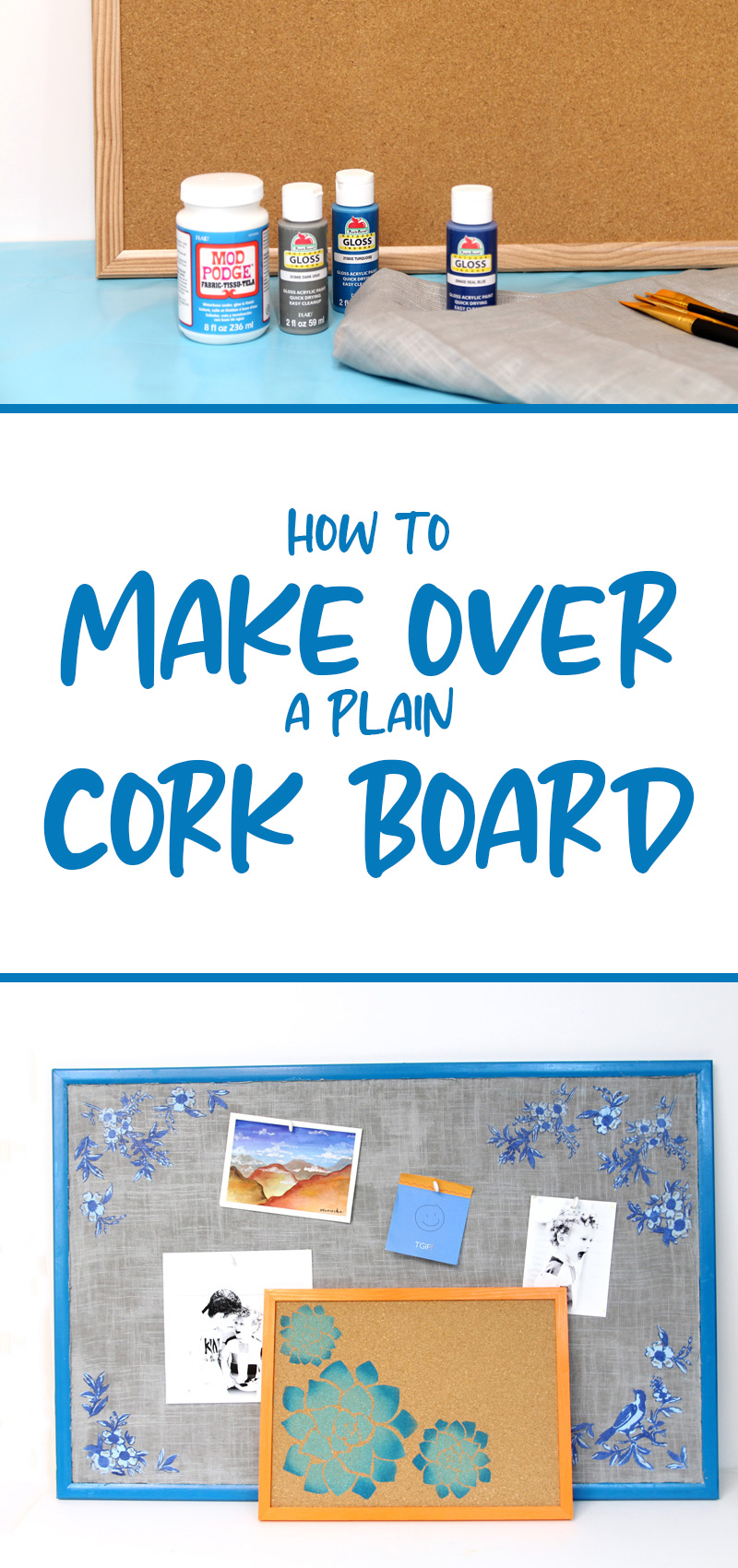 The thing about moving to a new home, with a fresh start is that you swear that you'll keep everything pristine. But without new systems in place, nothing is going to change.
So with the new school year approaching, and the determination to keep things like schedules, projects, and photos off the fridge, I picked up a huge cork board for the family room.
Table of contents:
But it was too boring for our unique home! And why stick with boring cork when just a little bit of paint, some (optional) fabric, and a stencil or two can seriously upgrade it?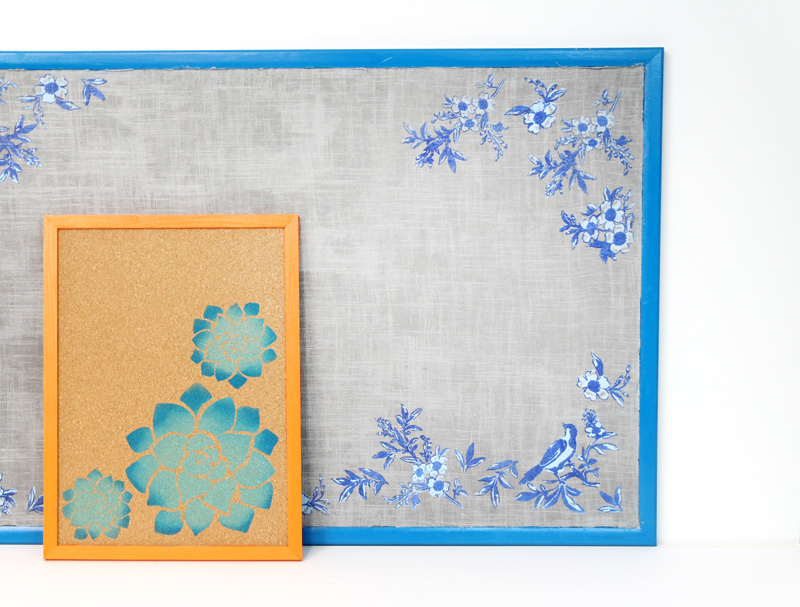 I created two DIY cork board ideas to show you just what you can do and to give you options for easier upgrades and a more complete makeover. One is currently serving as a family command center in my family room, and the other is in my craft room/office for important reminders.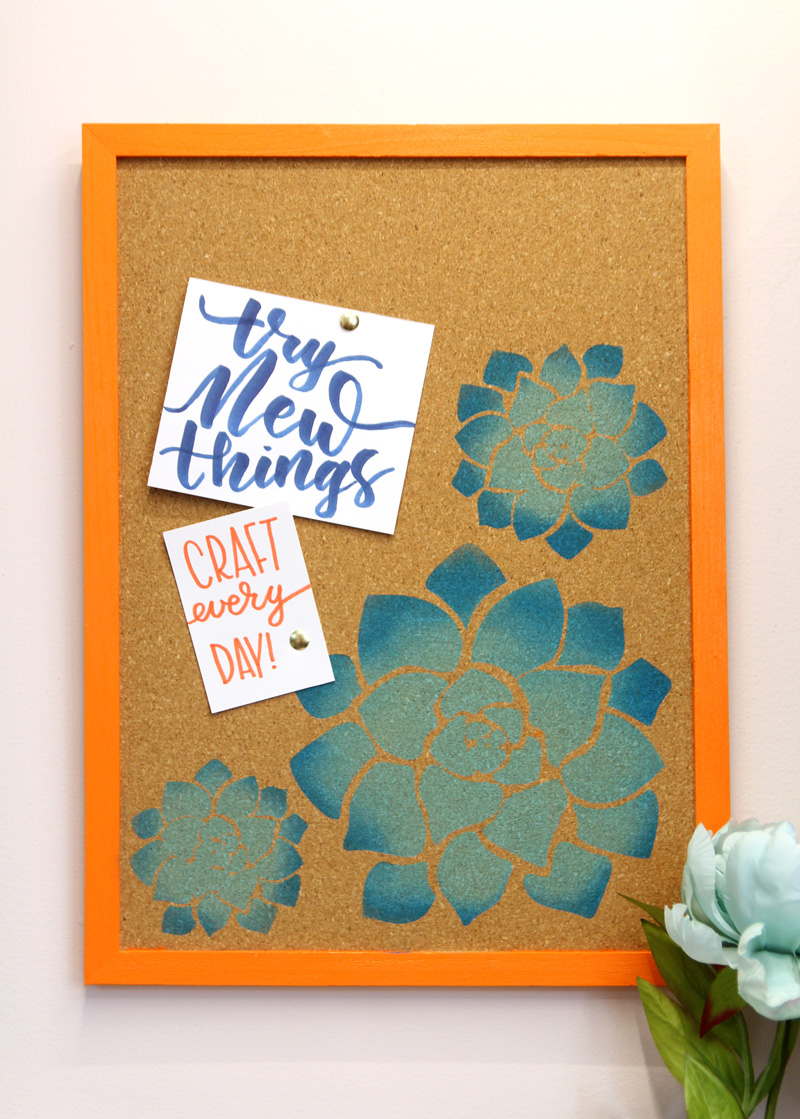 One was stenciled with a beautiful Chinoiserie stencil and the other with succulents.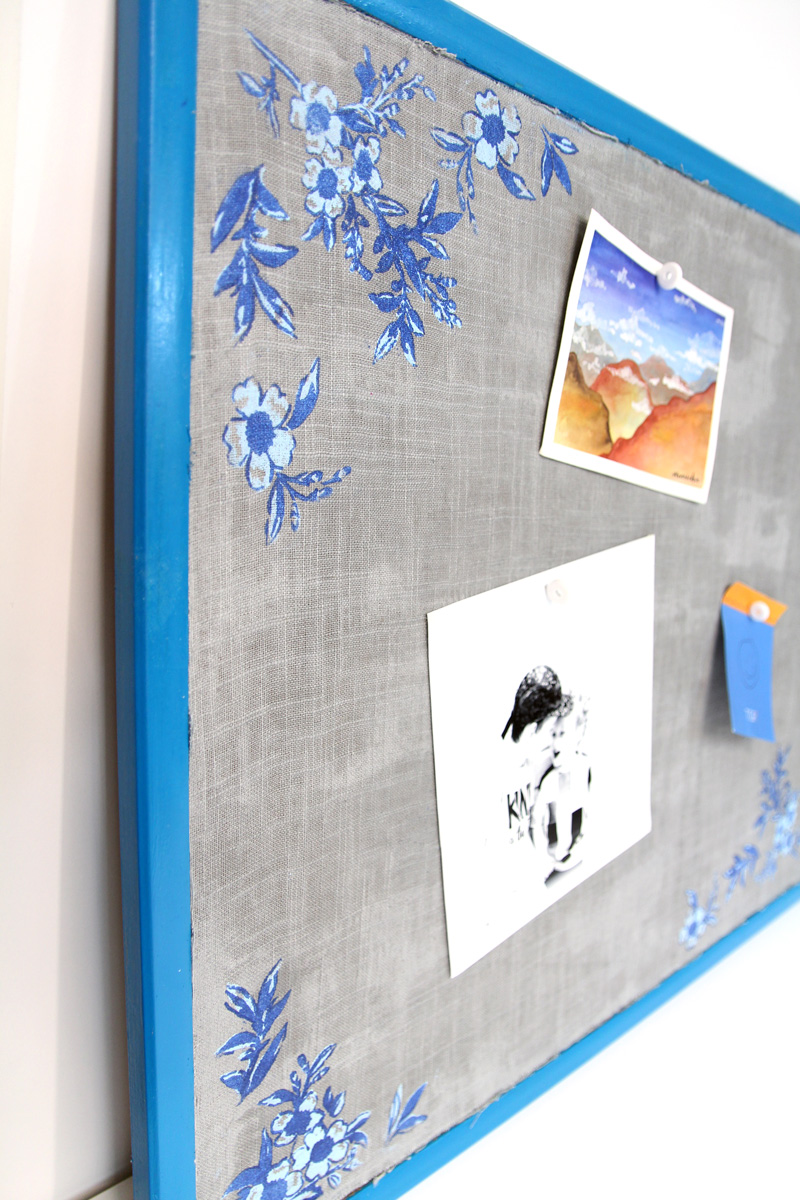 If you like the texture of cork, you can stick with painting the frame and stenciling a simple design that shows more cork. If you prefer something that looks like art, you can cover your cork with simple textured fabric like I did on the larger one.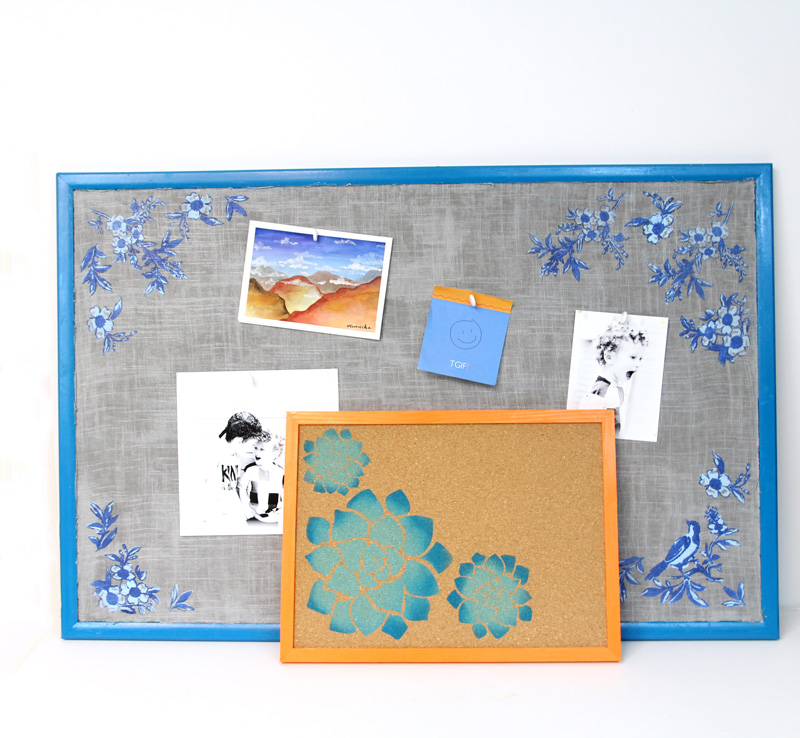 Both of these DIY cork board ideas look amazing, so choose the project level that you're up for!
Prepping your cork board for a makeover
If you're using a cork board with a wood frame, you just need to paint, wait an hour, and paint again! No prep is needed, other than making sure your surface is dust free.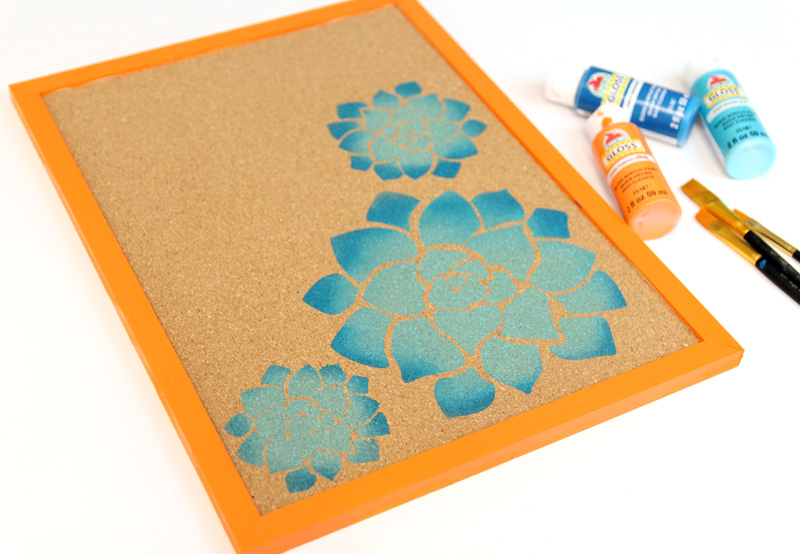 My big cork board had a paper-covered particleboard frame. That means that to help the paint adhere, it needed some roughing up with sandpaper to prep it. After roughing it up, I made sure to wipe off any residual dust and painted.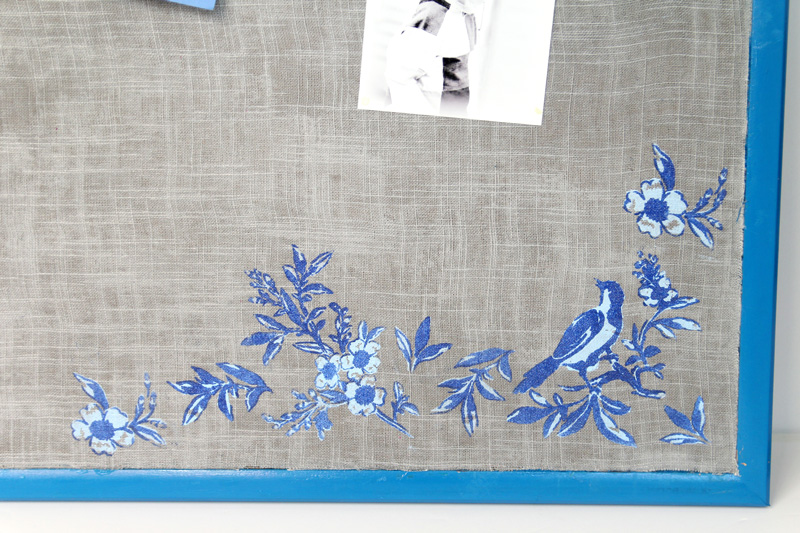 Keep this in mind when choosing your surface for these DIY cork board ideas! Wood frame = much quicker. Paper coated frame = extra steps.
Choosing your paint for these DIY corkboard ideas
To make these, I used Apple Barrel paints from this collection. These paints have a gloss finish and dry super quickly. The color is vivid and I really did not need to paint second coats. On the wood frame, I tried a second coat to get a glossier finish, since the first application absorbs into the wood.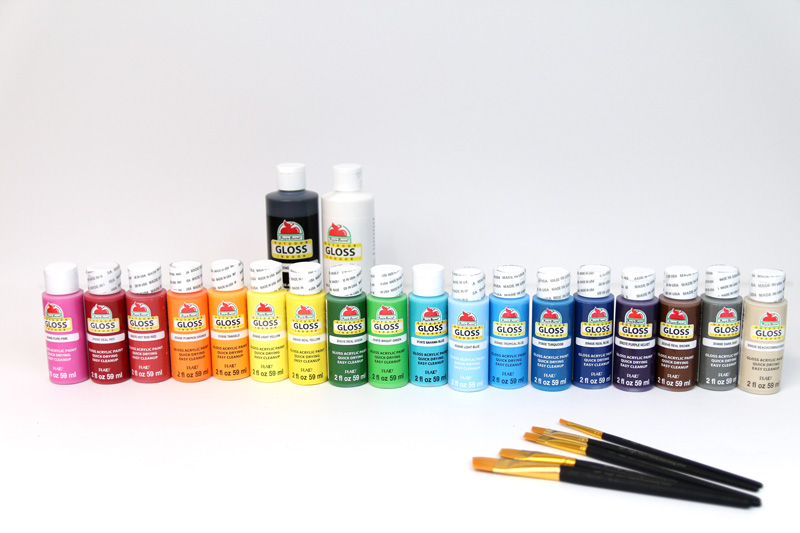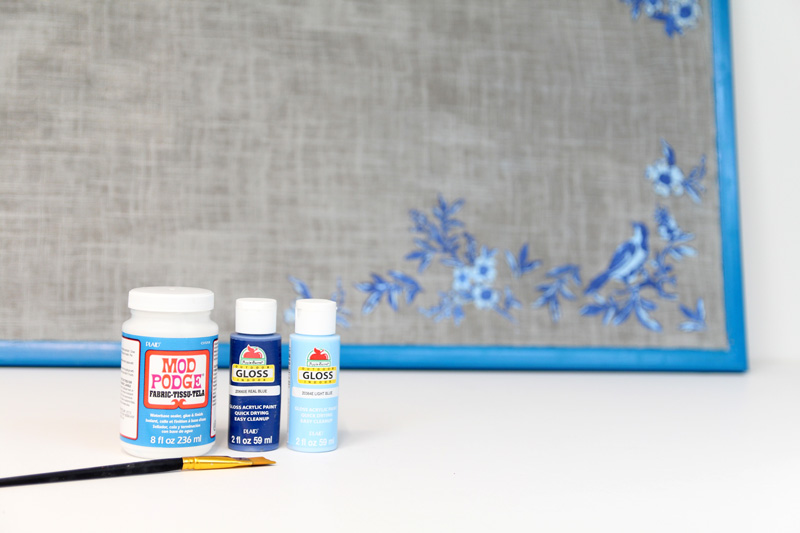 To keep things aesthetically pleasing, stick with a simple palette of 3 colors, with two of them being shades of the same.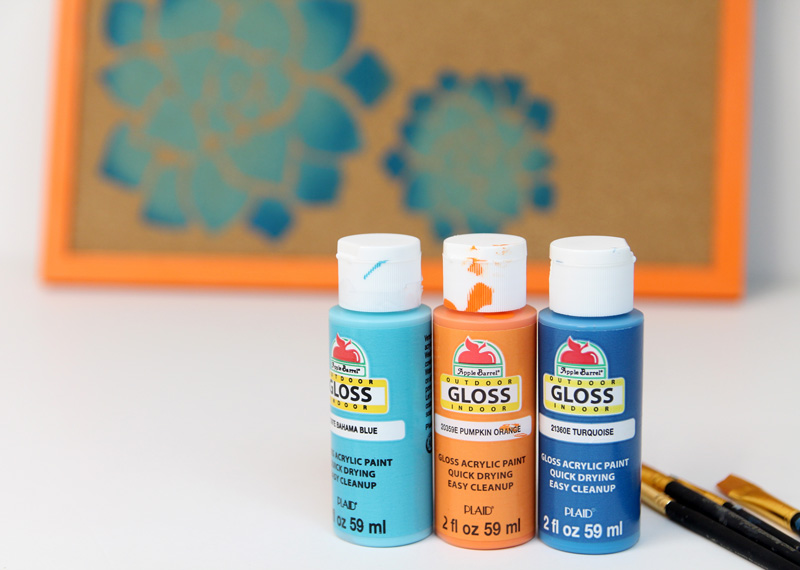 Covering the cork with fabric
For my family room, I decided to cover the cork with pretty fabric. I tested three types of Mod Podge for this:
Gloss
Matte
And fabric.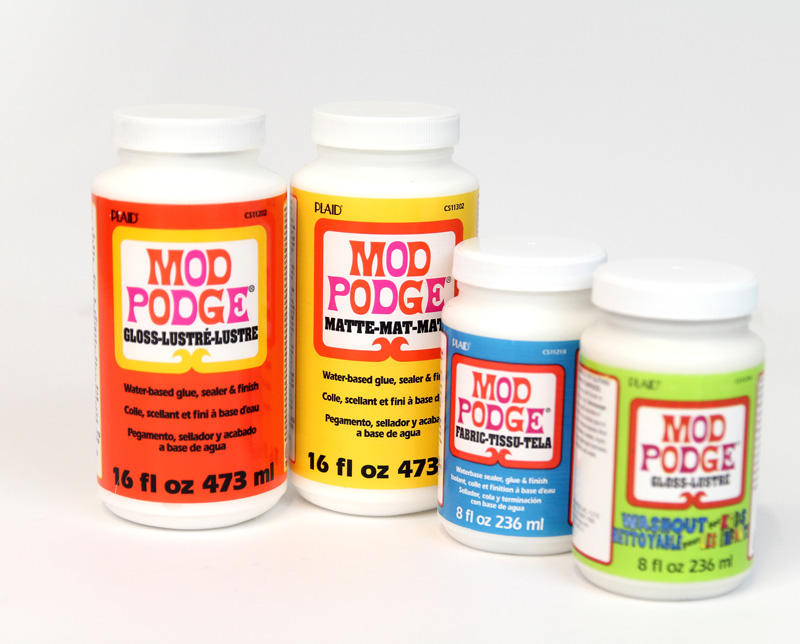 Mod Podge Fabric is designed to adhere fabric to fabric, but cork is very porous. While gloss and matte would work, I found that the thicker texture of Mod Podge Fabric made things much easier.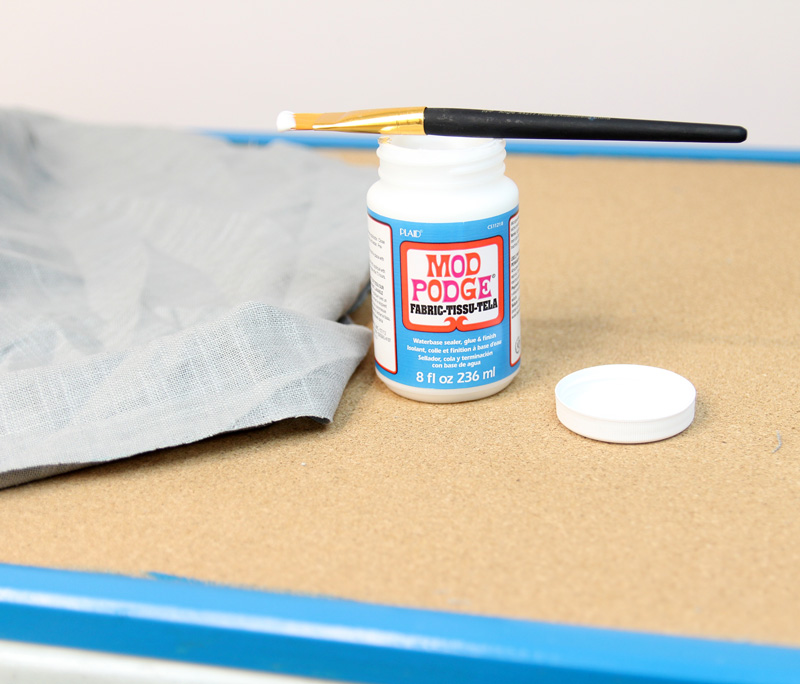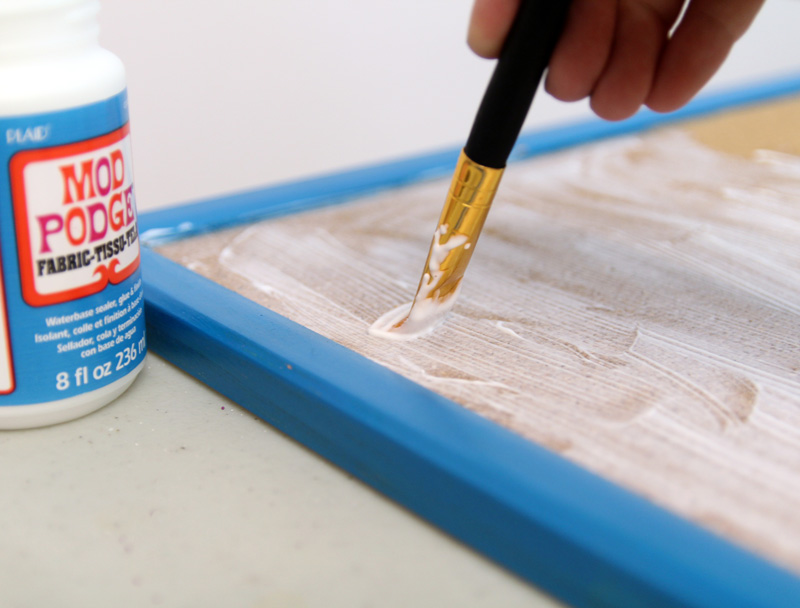 Coating your fabric with a final layer of Mod Podge is optional. It'll make it more wipeable if your preschooler decides to "feel" your designs with ketchup hands… It also allowed me to wipe off any wet paint mistakes as I was stenciling.
Because of the type of fabric I used (a linen textured cotton with stretch) it was hard to get an exact cut, and the edges fray very easily. I like the slightly rough look of the edges, despite them being unintentional.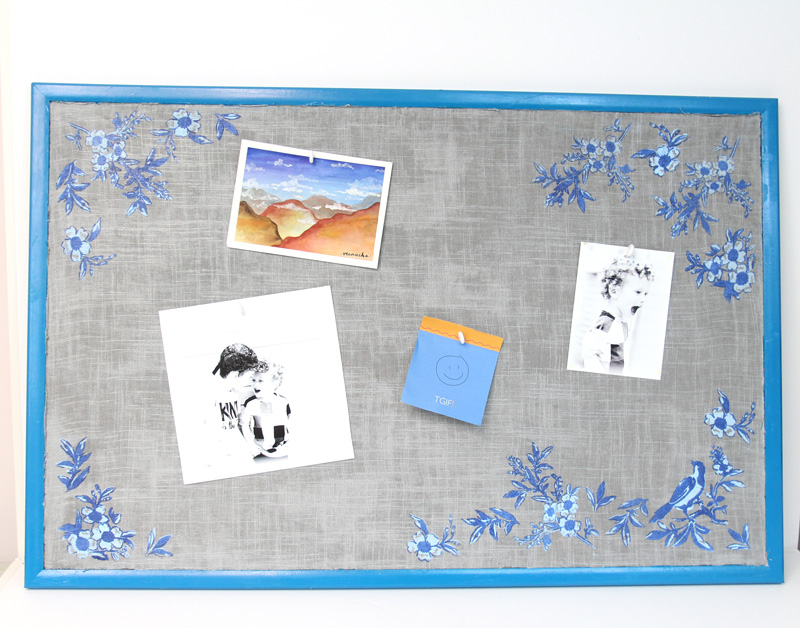 What you need to complete these DIY cork board ideas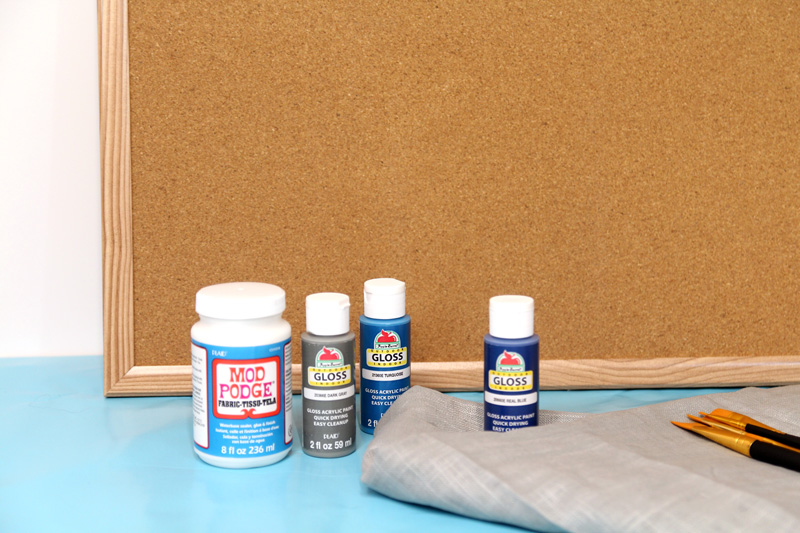 If covering with fabric:
Fabric
Push pins
Tailor's chalk or marker
Fabric scissors
Mod Podge Fabric – 8oz was just enough for a 25×35 inch cork board
Mod Podge tools – brayer and squeegee
Good to have:
Paper towel to remove excess paint when stenciling
Baby wipes for wiping errors immediately, cleaning the back of your stencil as you move it around, etc
Sandpaper if frame is paper coated
How to makeover a cork board with paint and optional fabric
The simple succulent cork board
Time: 45 minutes active time, 2 hours dry time to complete
1. Protect your cork surface by taping around the edges and then covering the bulk of it with paper.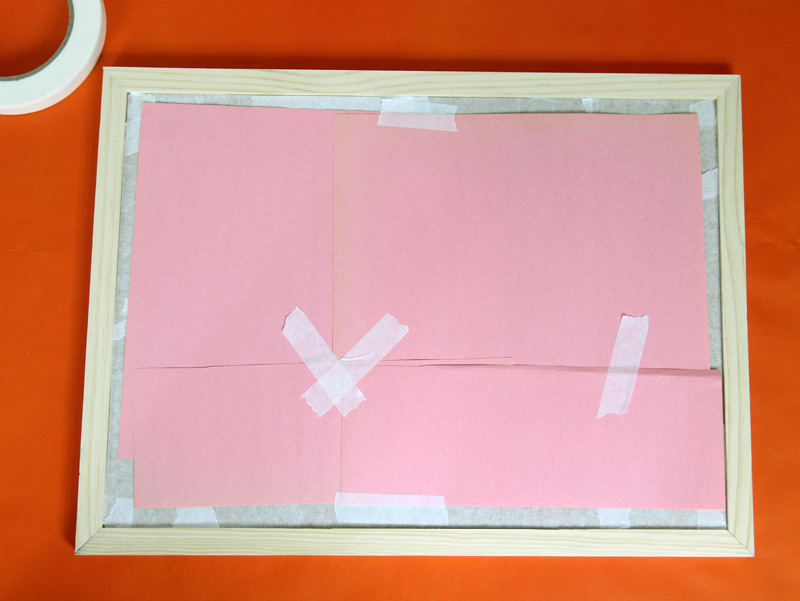 2. Remove any dust from your frame and paint your border. Allow it to dry for an hour and paint another layer to bring out the gloss.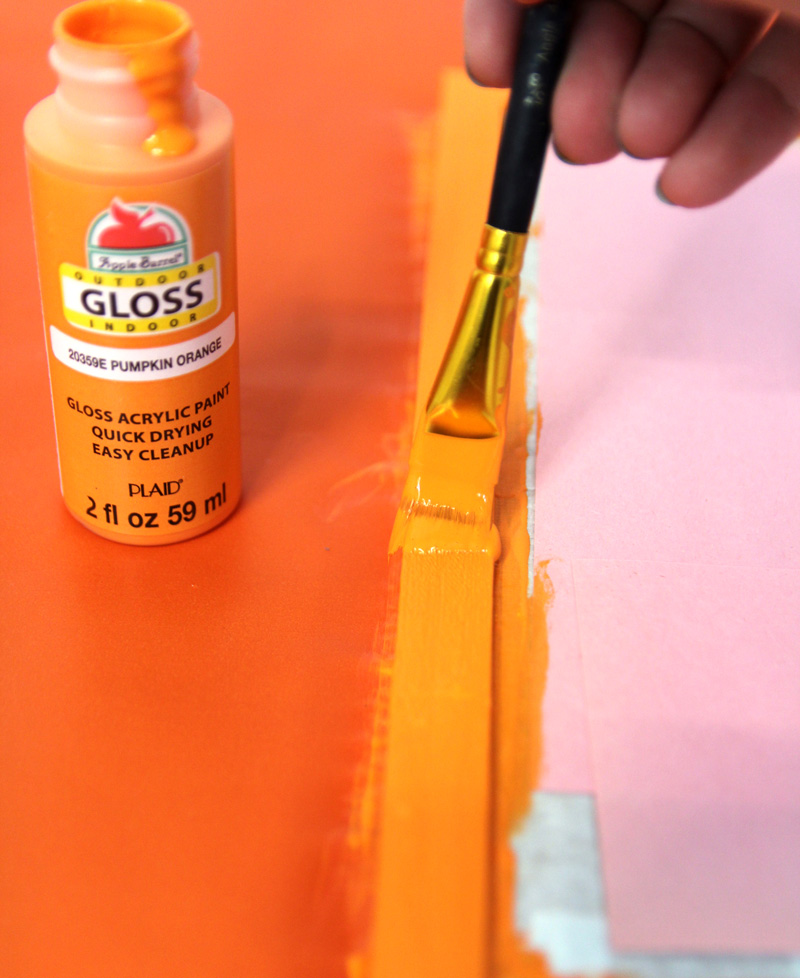 3. Remove your protective tape and paper. Place your stencil. Pour some paint onto a palette. Dab your stencil brush into the paint. Offload most of the paint. Paint in gentle circular motions. If you want to blend the edges in in a second color like I did, focus your painting on the center. Take a darker color and start from the outer edge, going inward. Do another round of the lighter color, blending it in with the dark.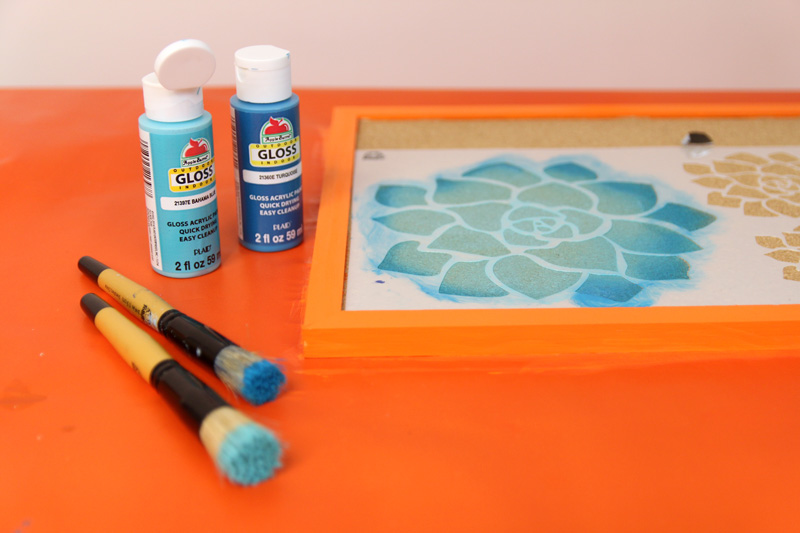 4. Allow your DIY cork board to dry completely before hanging and loving!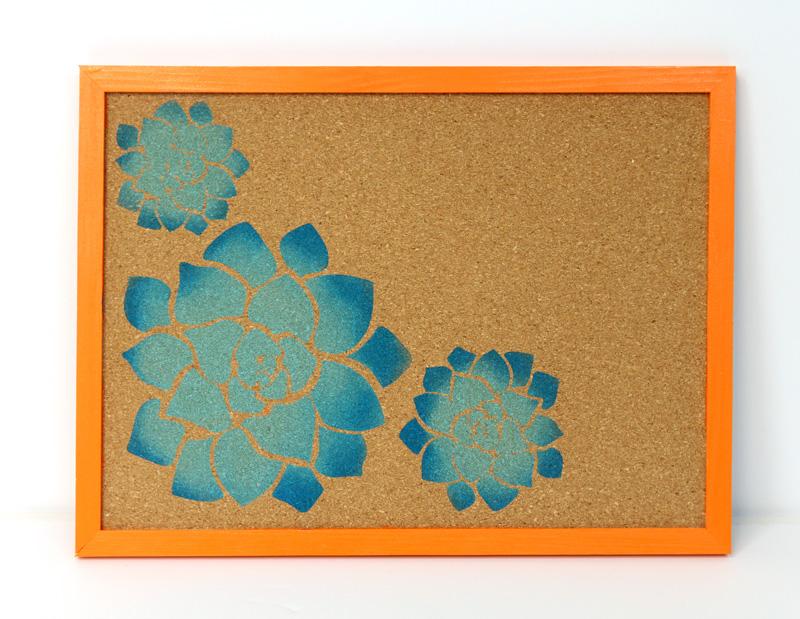 The classy covered Chinoiserie coard board
Time: a good few hours longer
1. If needed, rough up your frame with sandpaper. Wipe the dust off.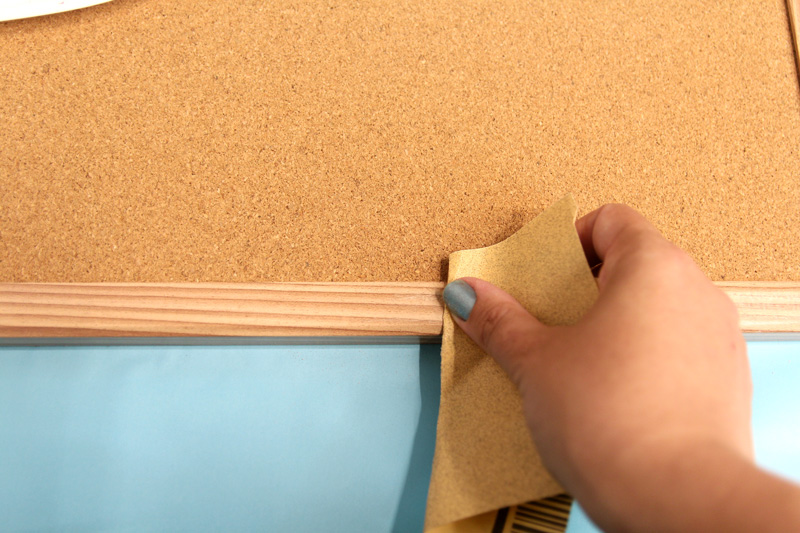 2. Paint your frame in your favorite color.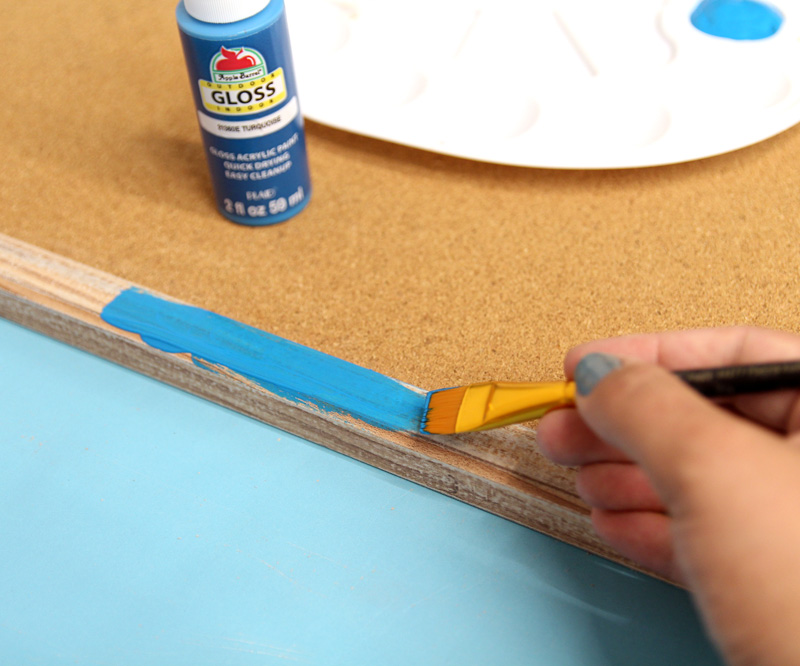 Make sure you get the inner edge as well as the outer border.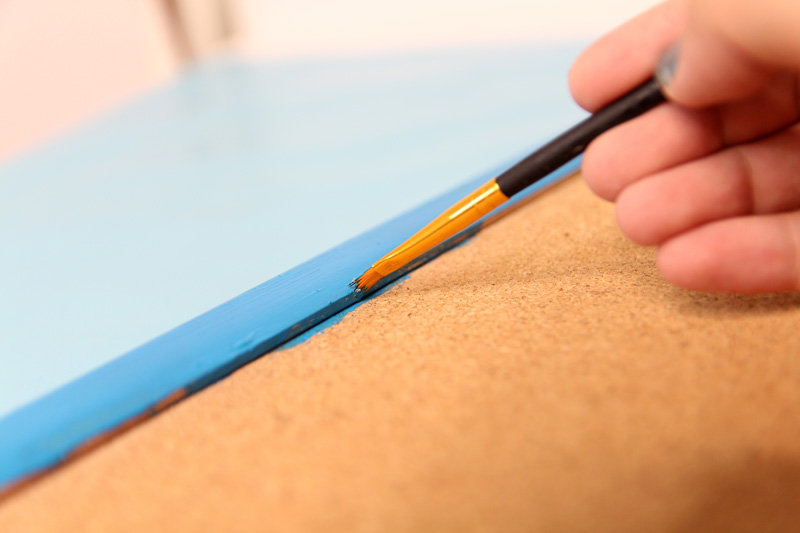 3. When the frame is completely dry, lay your fabric on top of your cork board. Secure it roughly in place with push pins.
Use tailor's chalk or a washable fabric marker to trace the size of the inside of your frame onto the fabric.
4. Cut out your fabric and place it as precisely as you can on the cork board. Use push pins to pin it in place – but only pin half of it.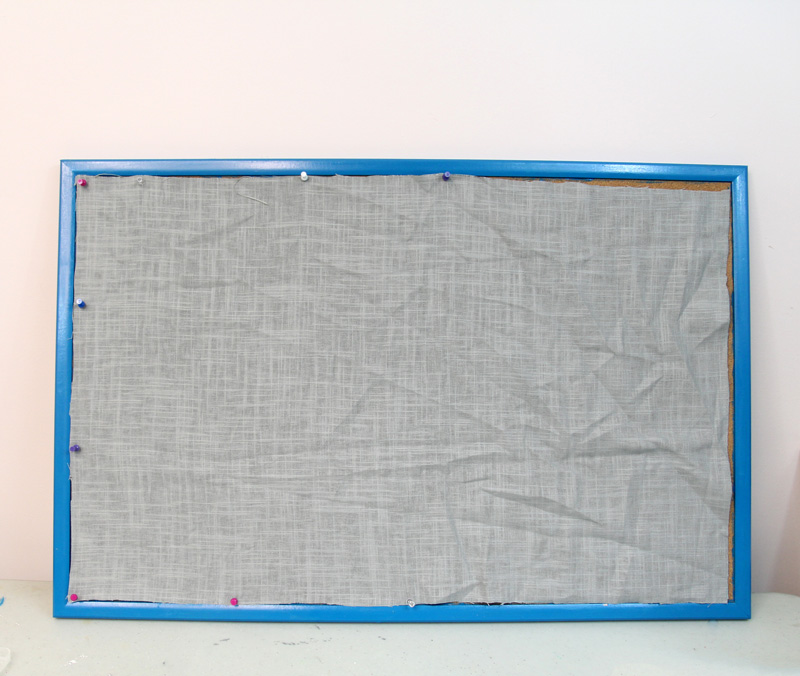 You'll be applying half of your fabric at a time to make it easier. (If your cork board is very small, you probably don't need to do it half at a time). Peel back the upinned part of your fabric.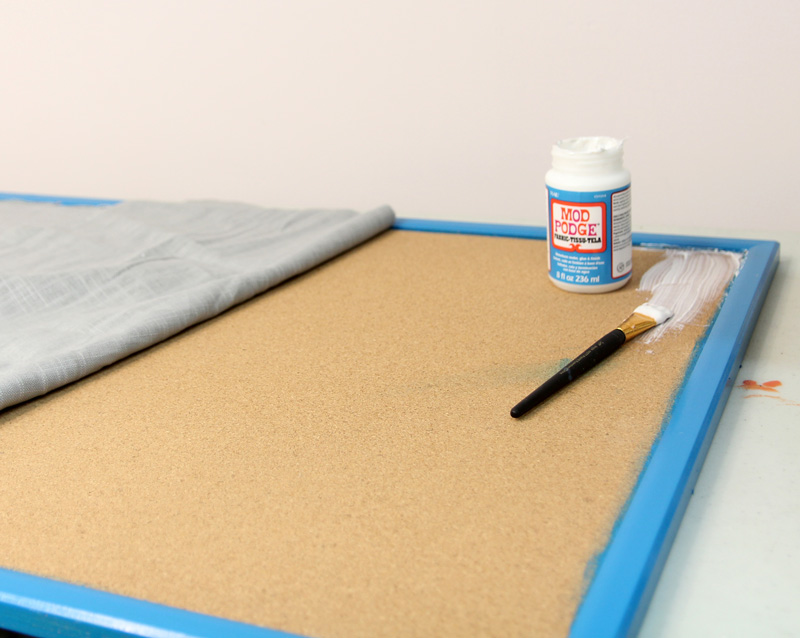 5. Apply an even layer of Mod Podge to your exposed cork board.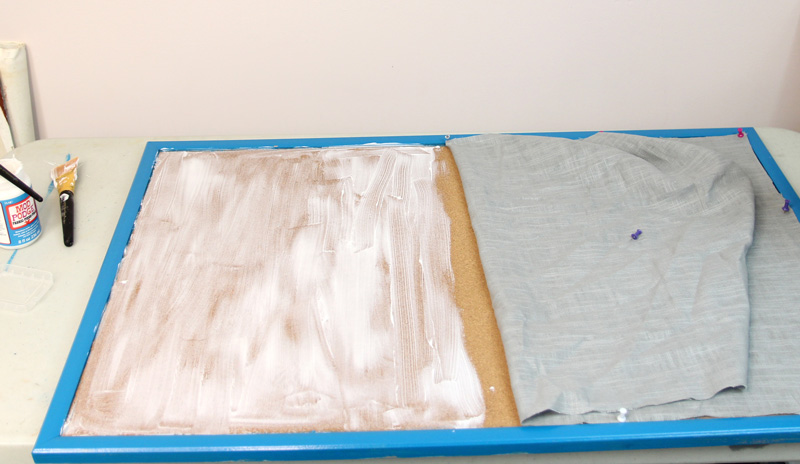 6. Unfold the fabric, stretch it onto place.
Use a brayer to apply it well and remove bubbles. Work in different directions, removing wrinkles as they appear.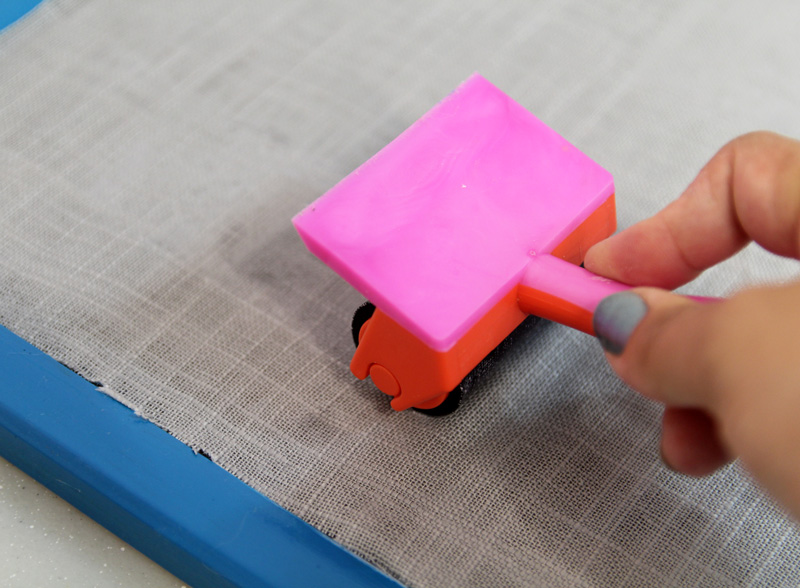 Use the squeegee to push it into the corners.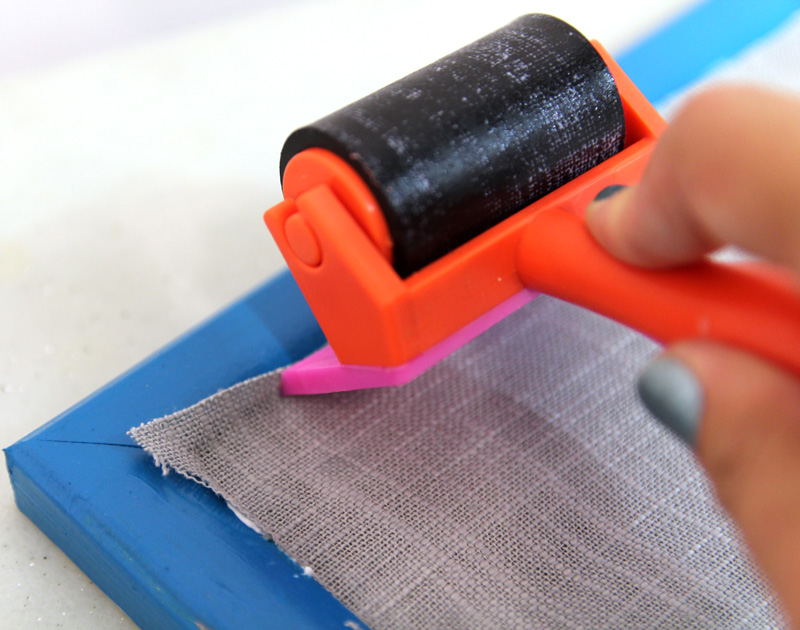 7. Unpin your second half and repeat the process.
8. Allow your Mod Podge to dry for an hour. If you'd like, you can paint a sealing coat of Mod Podge.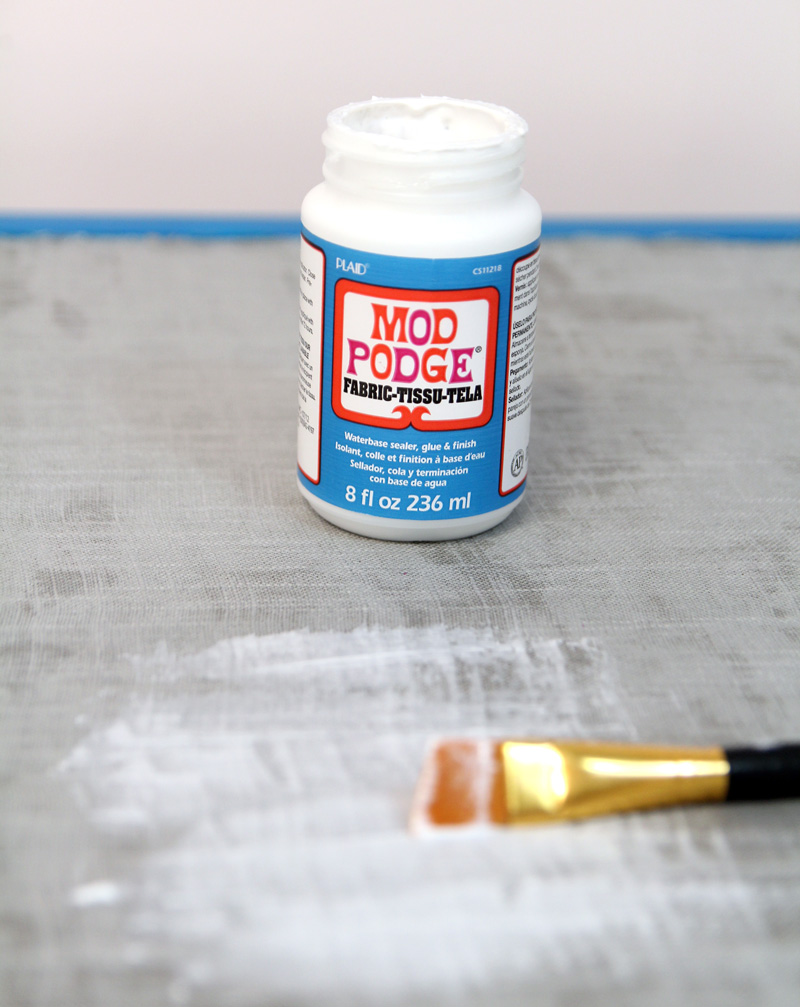 9. When your Mod Podge is completely dry, stencil on your design.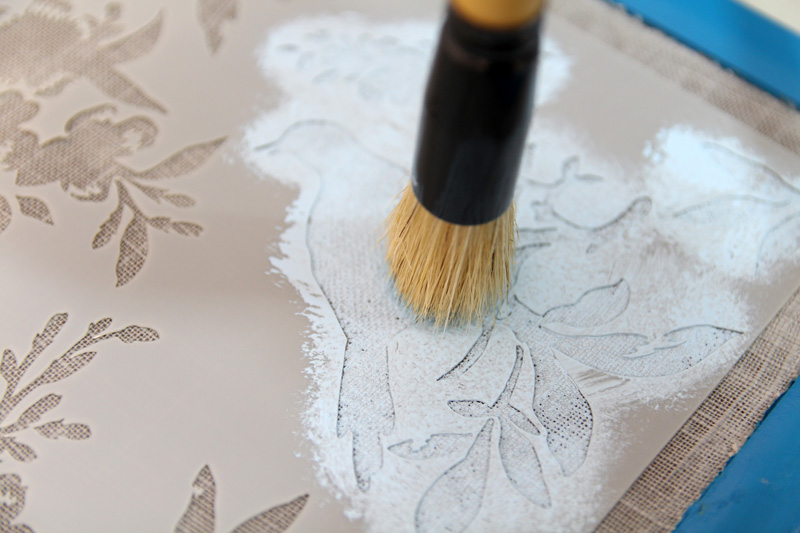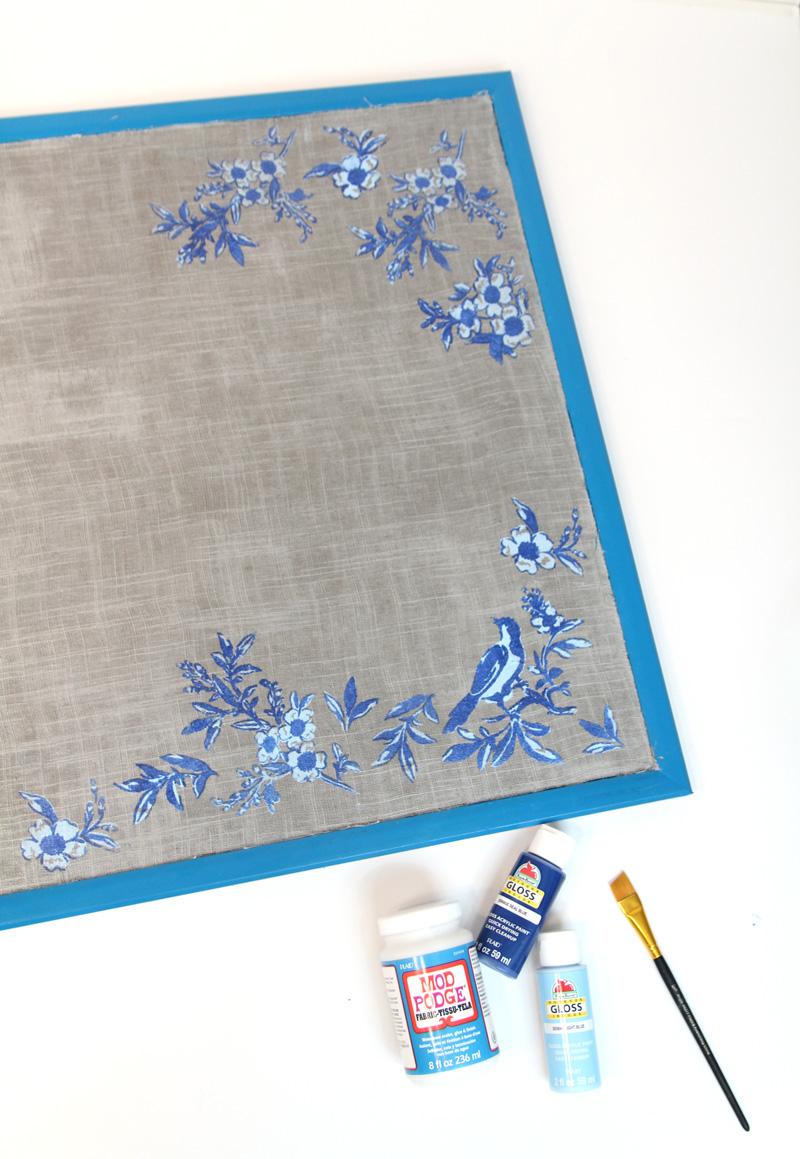 Hang and enjoy!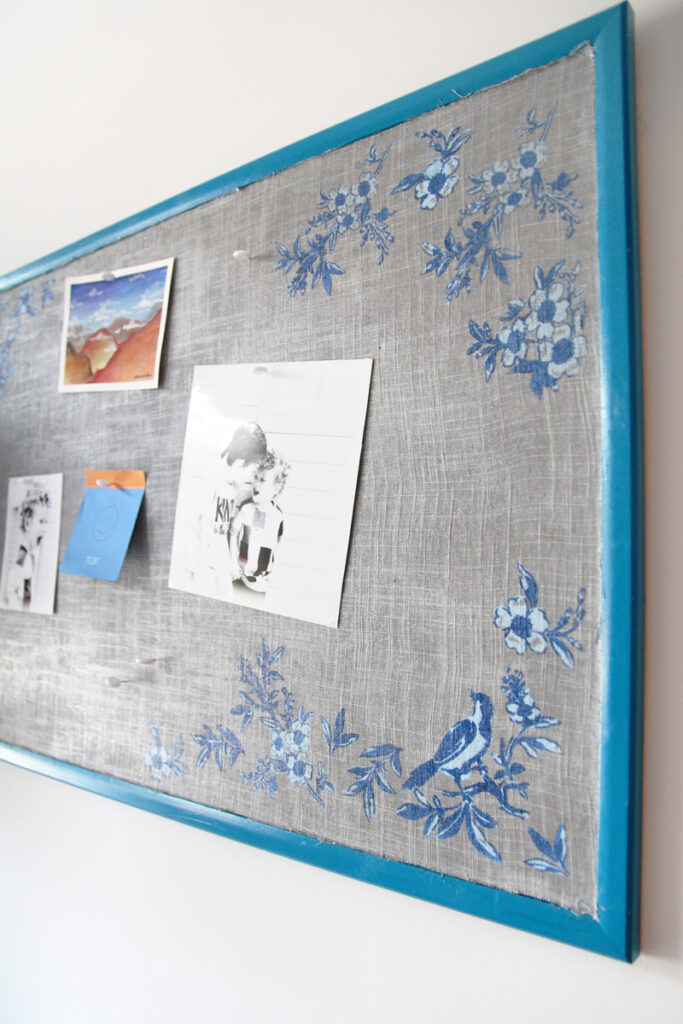 Got any DIY cork board ideas or makeovers to share? Comment below with your favorites!