I am so excited to introduce to you a new guest poster Ria, of Crafts by Ria, who will be sharing with you today a fun clown puppet toilet paper roll craft. you can find more toilet paper roll crafts here or scroll down for this adorable project. Disclosure: this post contains affliate links.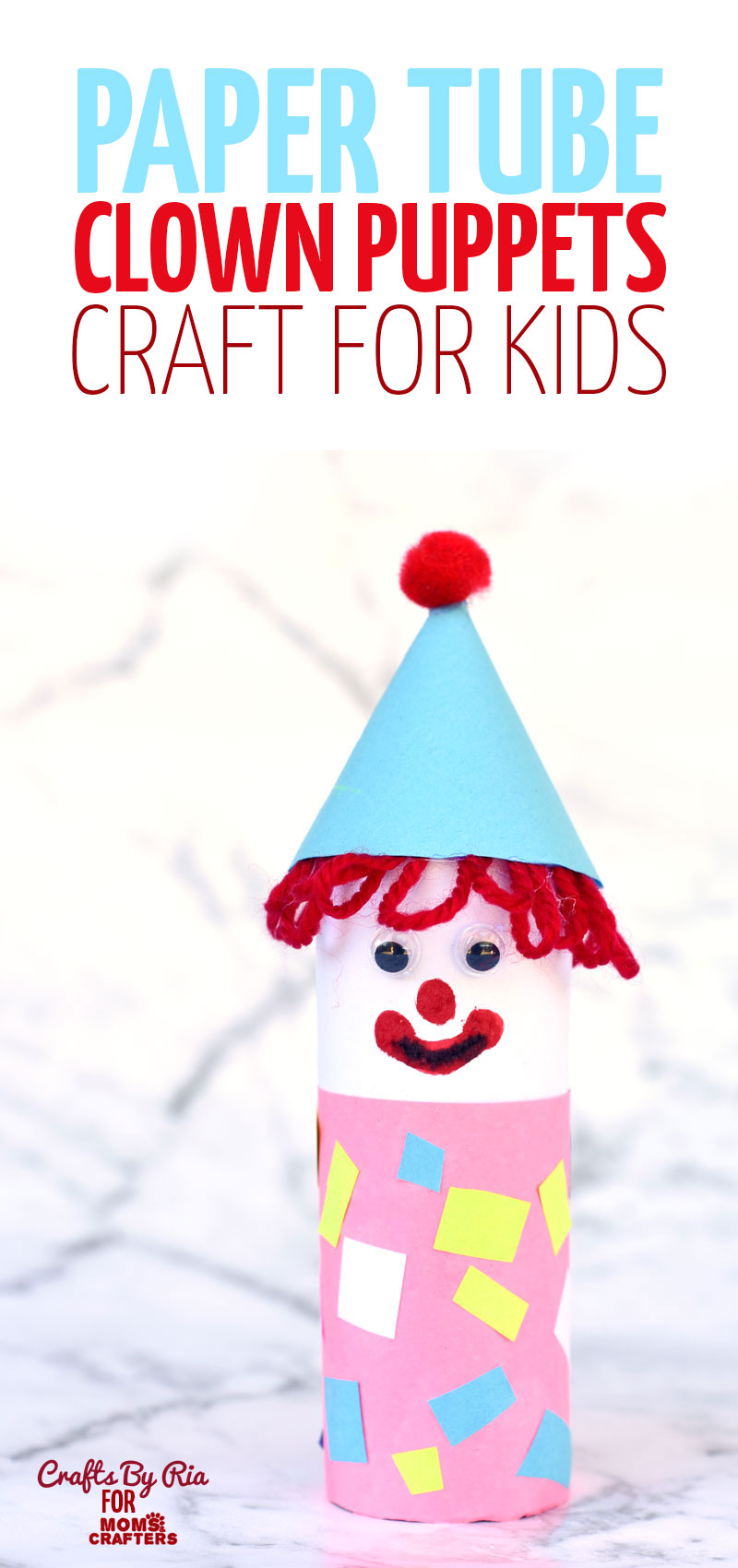 The thing which I use the most after paper for my crafts is paper roll. It can be made into literally anything that you can think of. They cost nothing and you get the satisfaction of recycling something that would have otherwise been headed to the trash bin! This time, I made a clown craft out of a toilet paper roll and my daughter just adored it!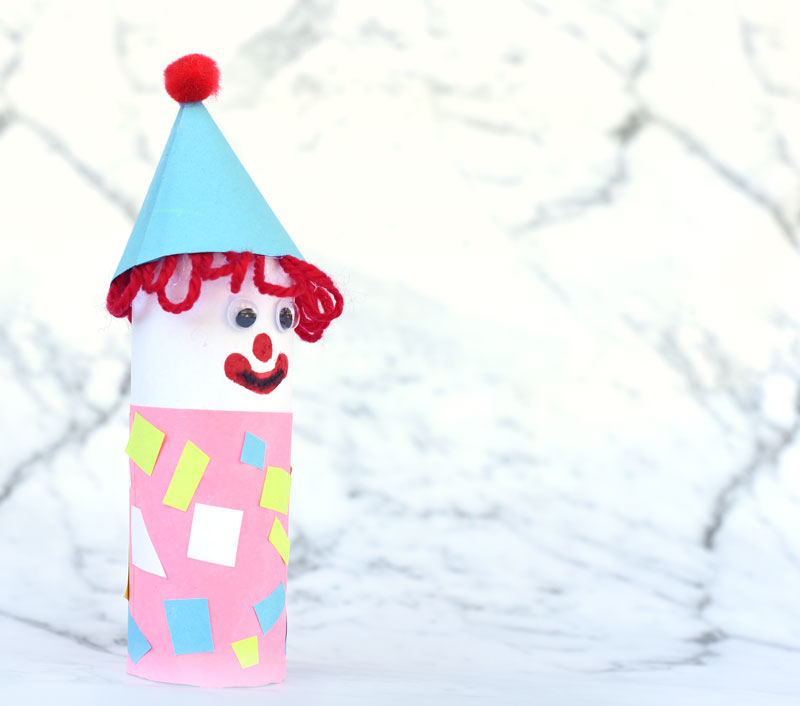 This clown craft can also be played as a finger puppet by inserting two or three fingers into the paper roll. If you love puppet crafts, you may want to check out this paper dragon puppet which was a hit among my readers.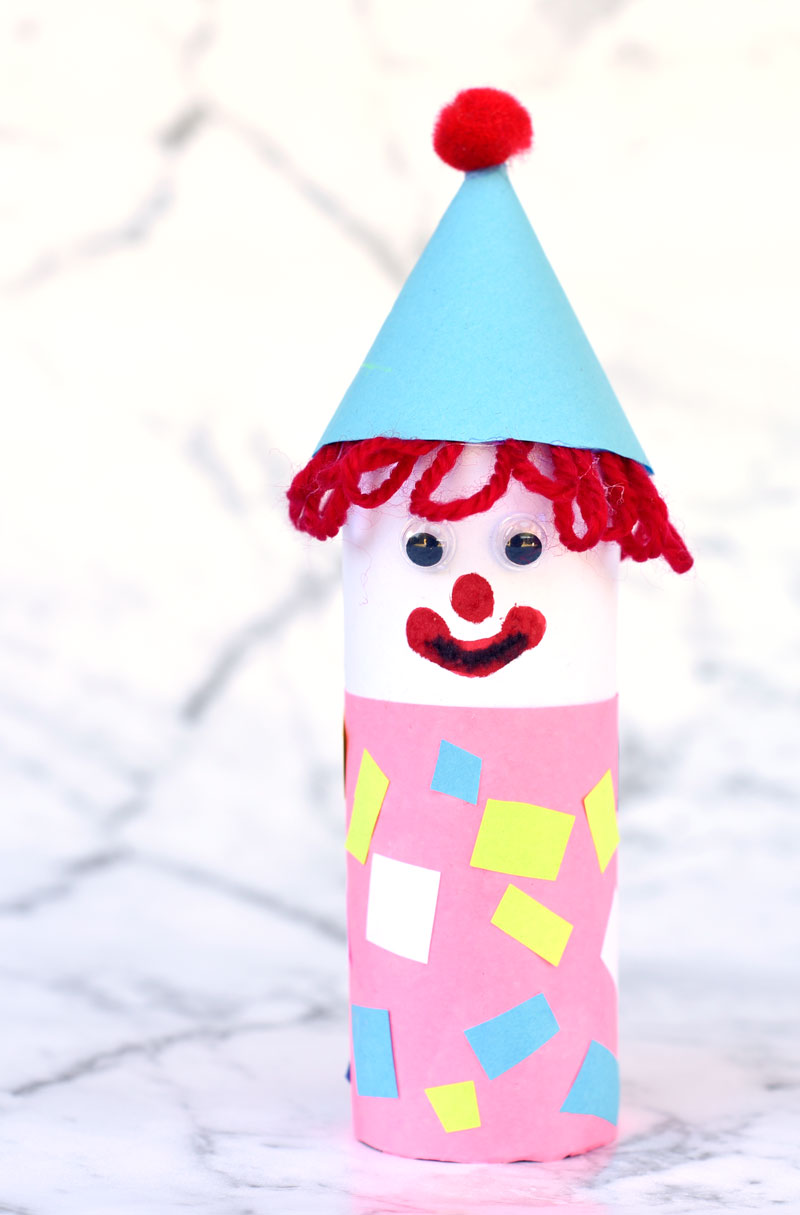 Clowns are so colorful and full of energy. This paper roll clown craft is perfect for role plays and it will surely invoke some laughs among the kids.
So, let's see how to make a clown craft from paper roll.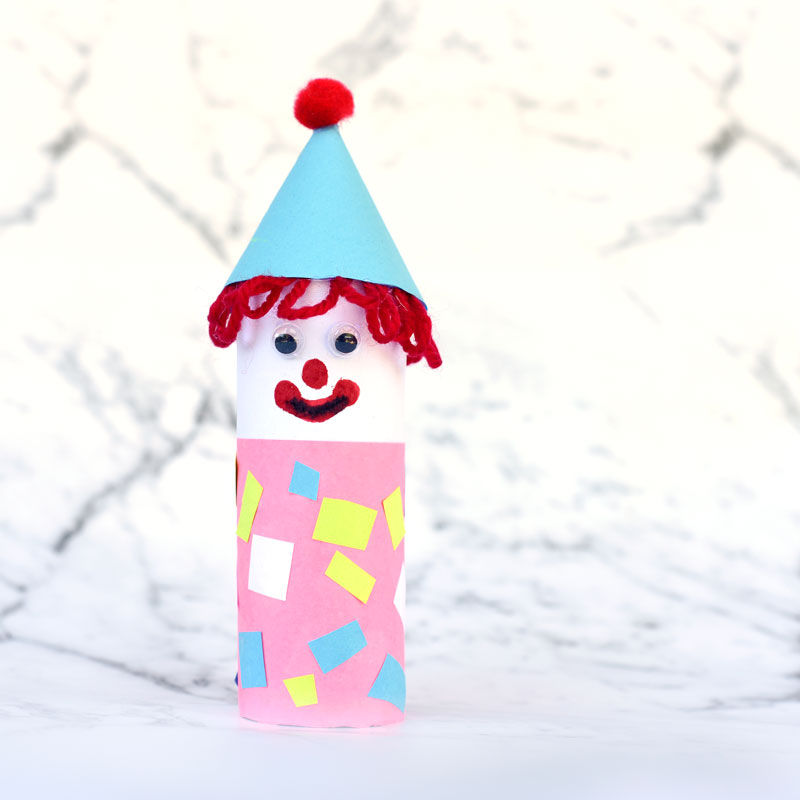 What you need to make a clown craft puppet:
Craft paper: white, pink, blue and scraps of different colors
Two googly eyes
Black color pen
Red color pen
Scissors
How to make a clown craft puppet:
Watch the video tutorial or follow the written directions below to learn how to make a clown craft from paper roll.
1. Get a piece of white paper (approx: 16 x 5 cm). Apply glue on its one side using a glue stick.
2. Stick it around the paper roll as shown below. Cut and clean any edges of the white paper which comes extra.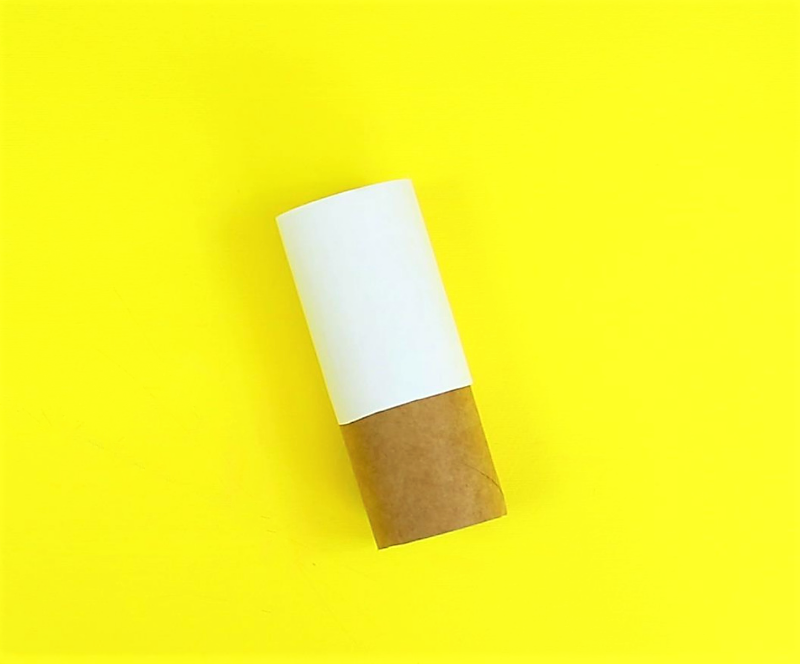 3. Similarly, get a pink paper (approx:16 x 6.5 cm) and apply glue on its one side using glue stick. Now, wrap it around the paper roll overlapping the white paper. Cut and clean any edges of the pink paper which comes extra.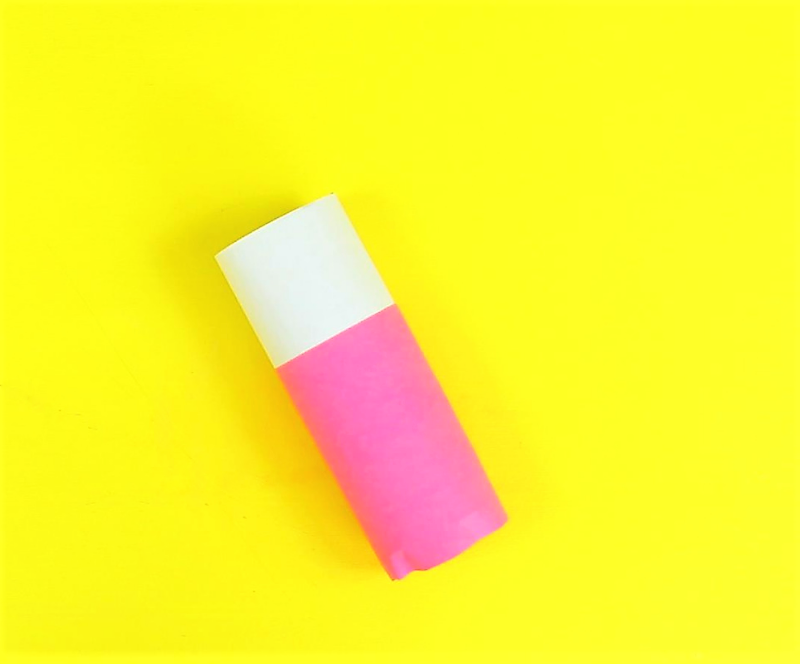 4. Stick small pieces of paper cut in any shape all over the pink paper.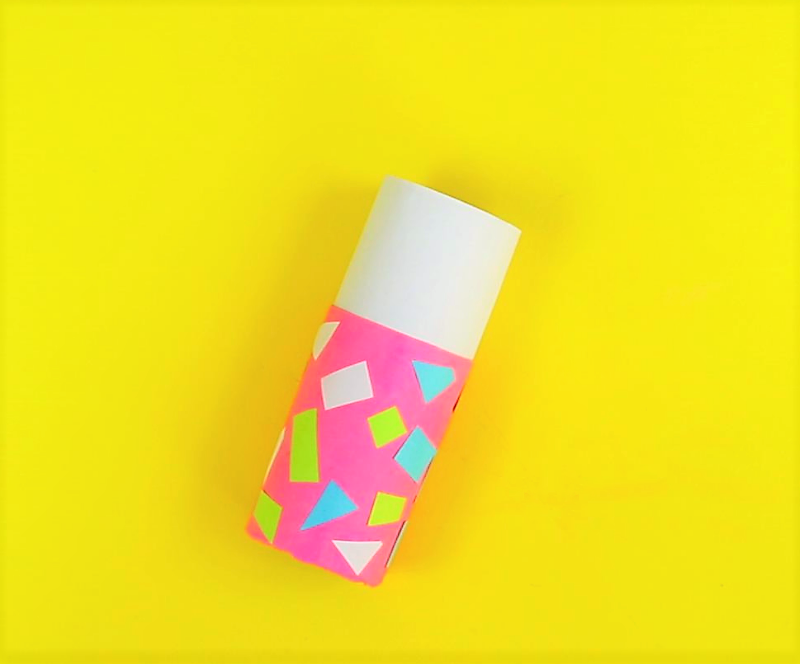 5. Stick two googly eyes and draw the clown's nose and mouth using red and black color pens.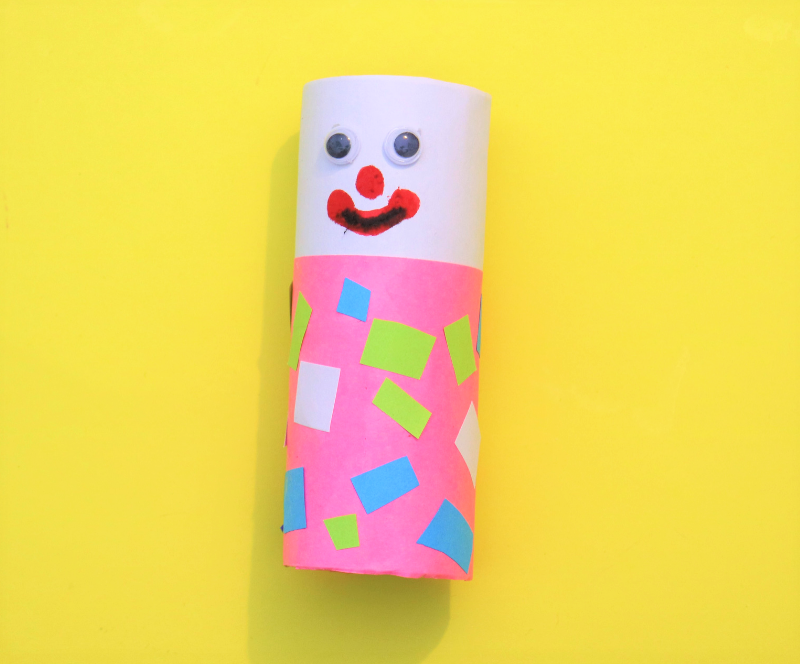 6. Cut small pieces of red yarn using scissors. Bend each piece of yarn into a 'U' shape and stick both the ends to the top of the paper roll just above the white paper using hot glue (grown ups only). You have made the clown's hair.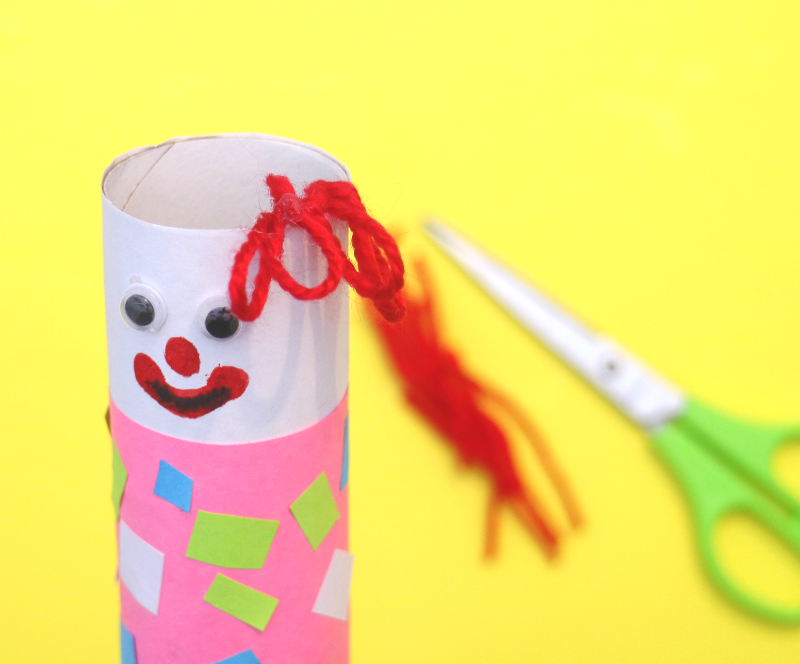 7. Let's make the clown's hat. Draw a circle on a blue paper (approx. 5.5 cm radius) and cut it out.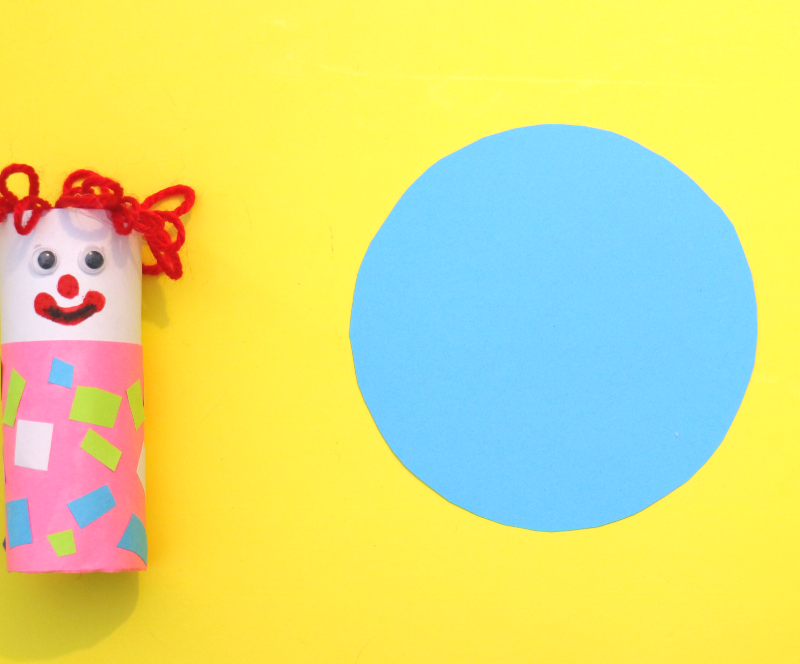 8. Fold the circle in half and glue the folded sides together. Then make a small crease at its midpoint by folding it in half again.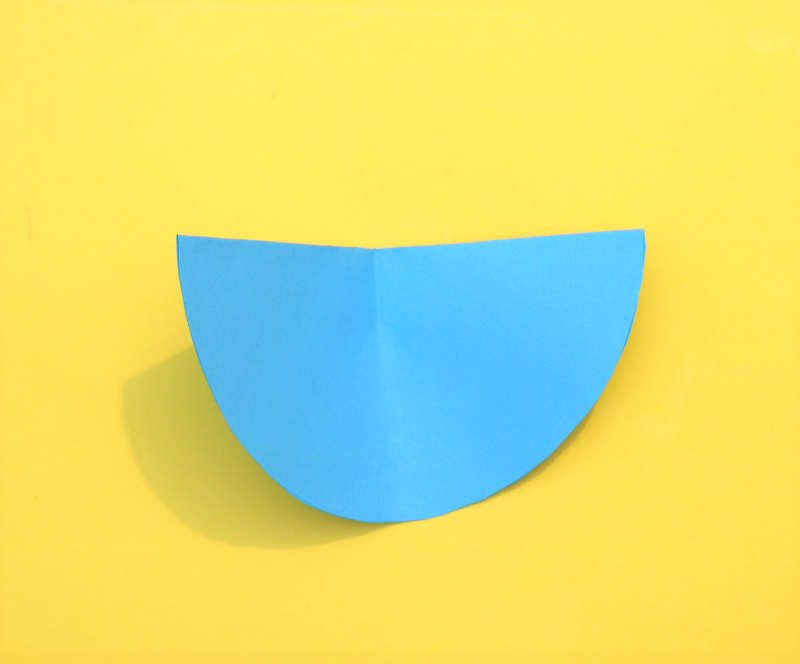 9. Bring the right edge towards the left along the midpoint.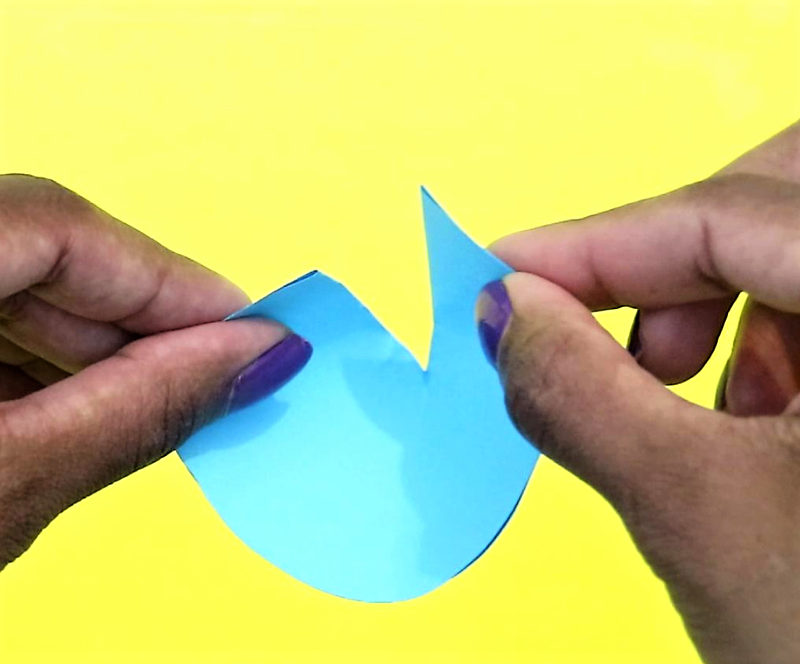 10. Glue it on top of the left edge to form a cone shape.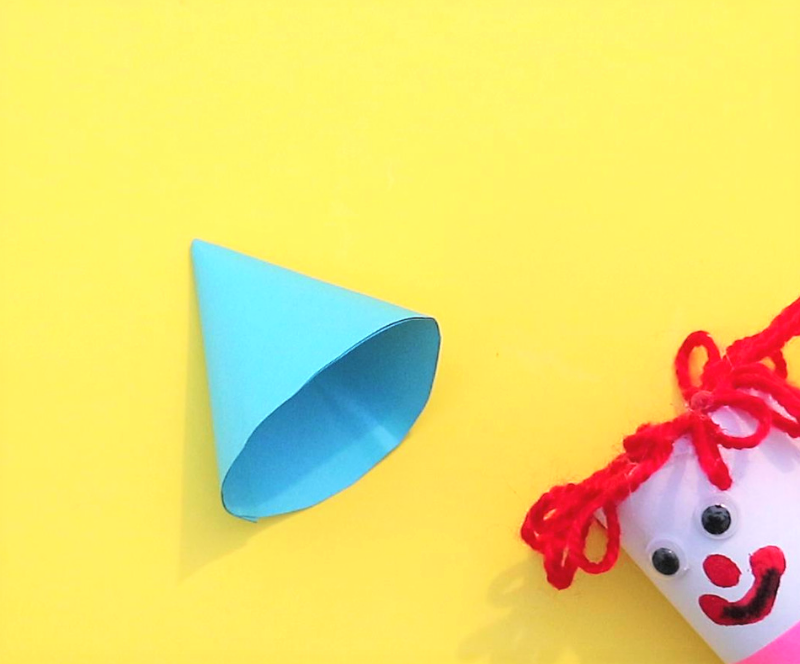 11. Cut off a bit of paper at the top of the cone to form a small hole and apply some craft glue around it. Now, stick a red pom pom above the hole. Stick the corn shape above the yarn hair using hot glue or craft glue and your clown craft is ready!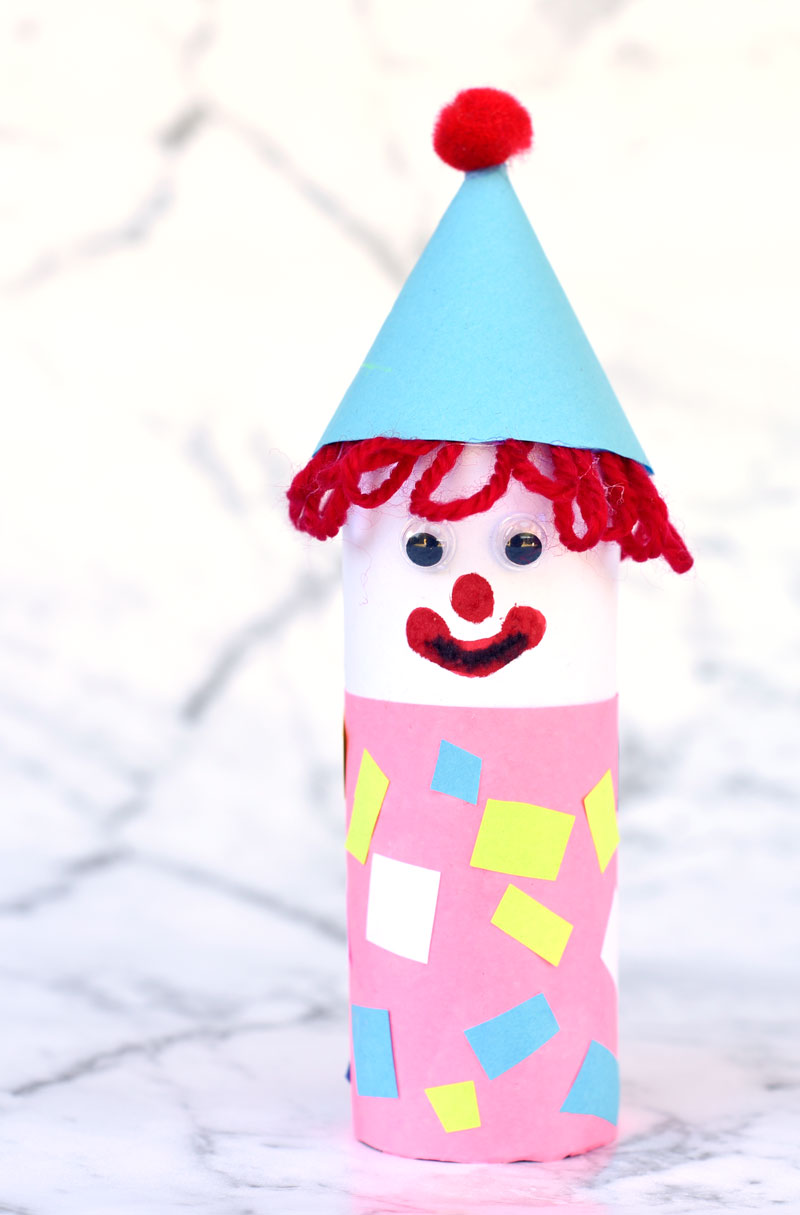 ---

ABOUT THE AUTHOR: RIA CHERIPURAM
Ria Cheripuram is a kids' craft Blogger living in Australia with family. She is a former Software Engineer who loves crafting and spending quality time with family. She shares easy craft tutorials and activities on her blog, Crafts By Ria and her aim is to create a unique bonding experience between kids and parents through crafting. Follow her on Facebook, Pinterest and Instagram.