Make a simple and pretty cork necklace craft – a perfect way to reuse those old corks you keep meaning to craft with!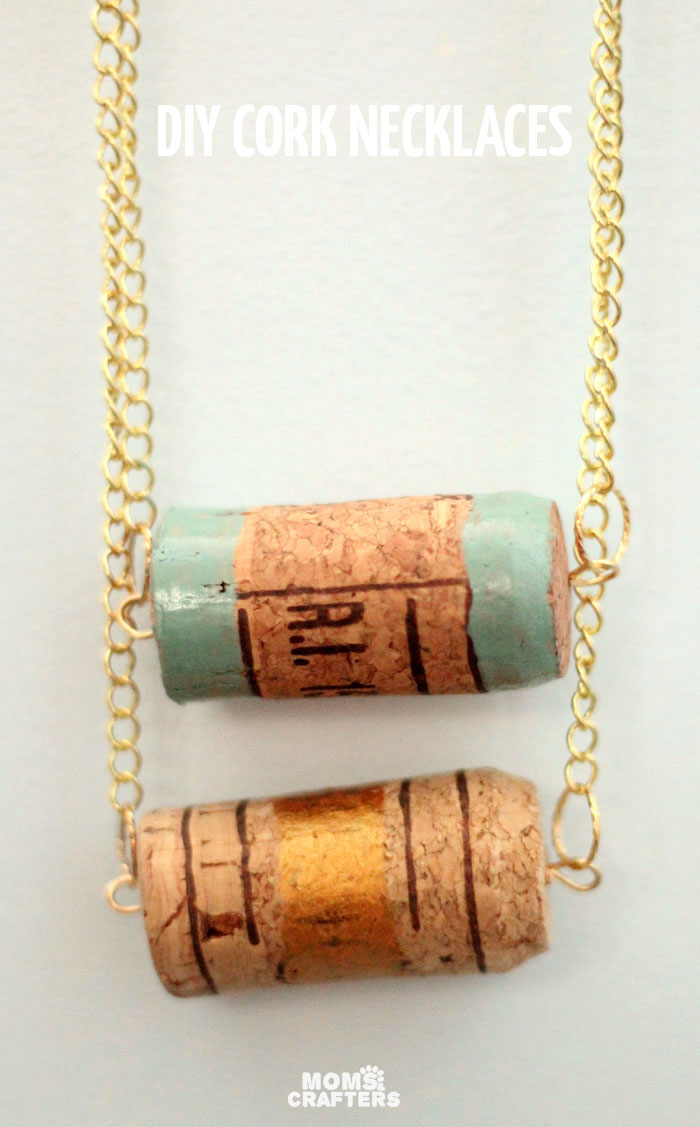 As I put together this list of cork crafts, I realized that a little extra touch is all a cork needs to turn into a fun and eco-friendly new piece of jewelry for myself.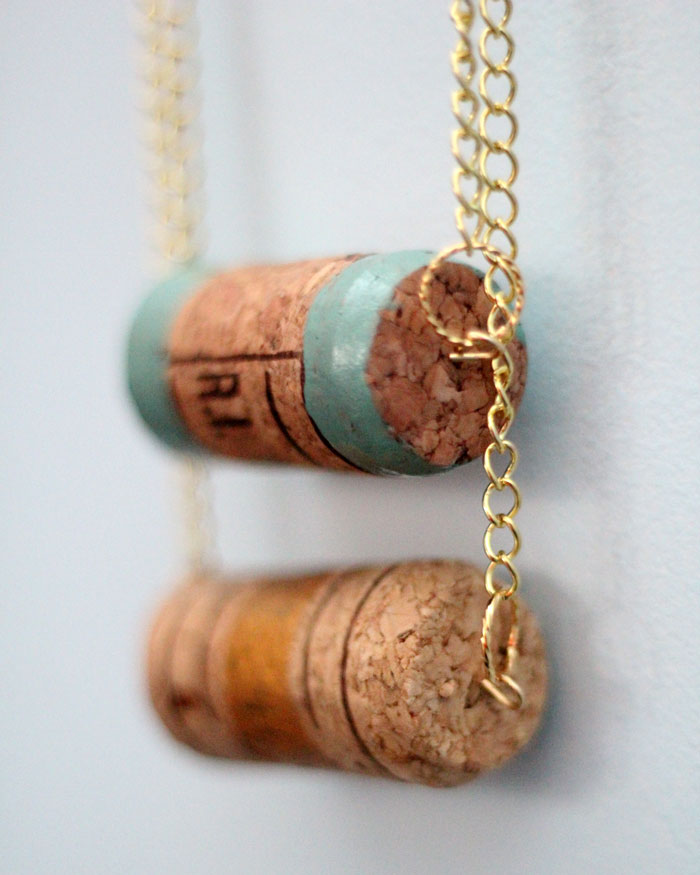 I tried two versions. One has a stripe of gold acrylic paint (see supplies list below) and on one I used opaque nail polish. The nail polish version definitely has the extra appeal of a glossy texture standing out on the flat cork. I may coat my acrylic paint one with a layer of clear polish to get that effect.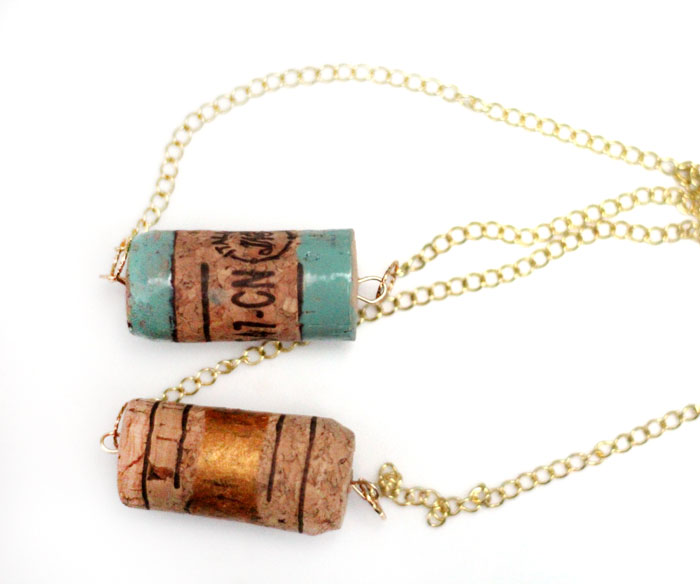 This cork craft is not a very advanced jewelry making craft, but if you want to gain a little bit of jewelry-making background first, you can check out my introduction here that gives you a bit of knowlege if you are a true beginner.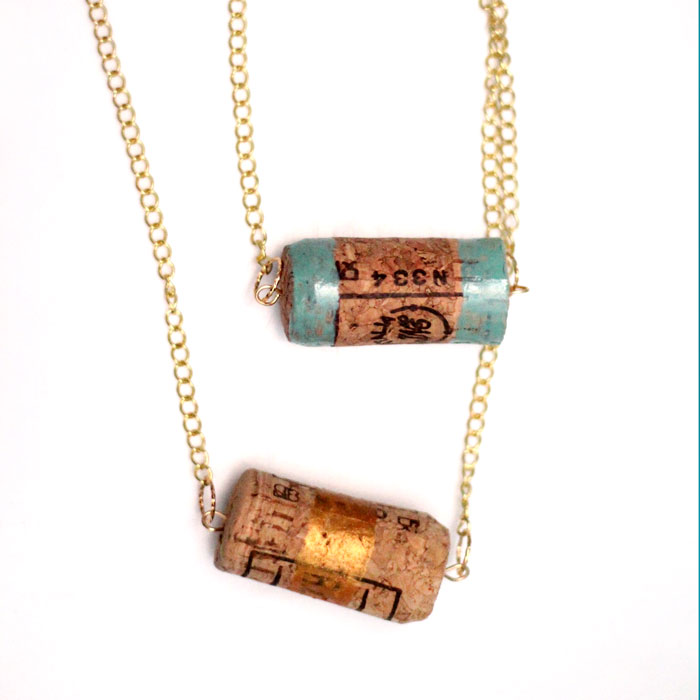 What you need to make a recycled cork necklace craft:
Disclosure: this post contains affiliate links.
How to make a recycled cork necklace craft:
1. Poke a piece of wire into your cork as far as you can. Make sure it's firm and doesn't pull out easily.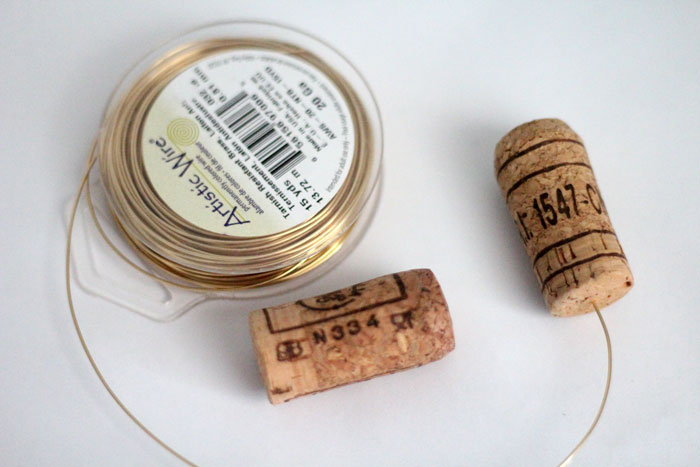 2. Trim and form a loop.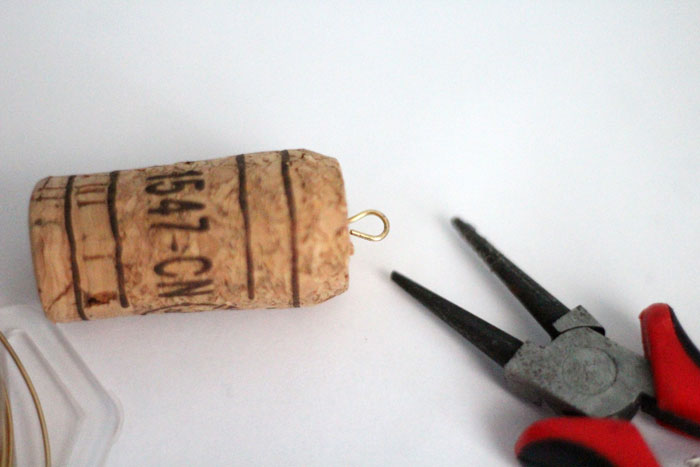 3. Do this on both sides, and make sure your loop is shut tight. You can even poke the end of the loop into the cork too.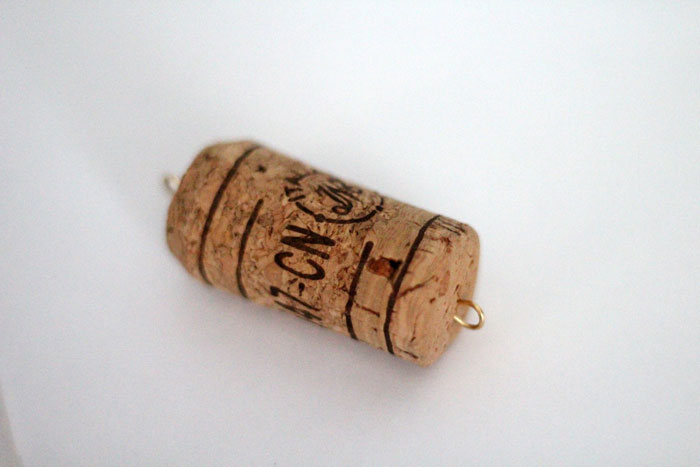 4. Attach a jump ring to your chain and to the loop, or attach the chain directly.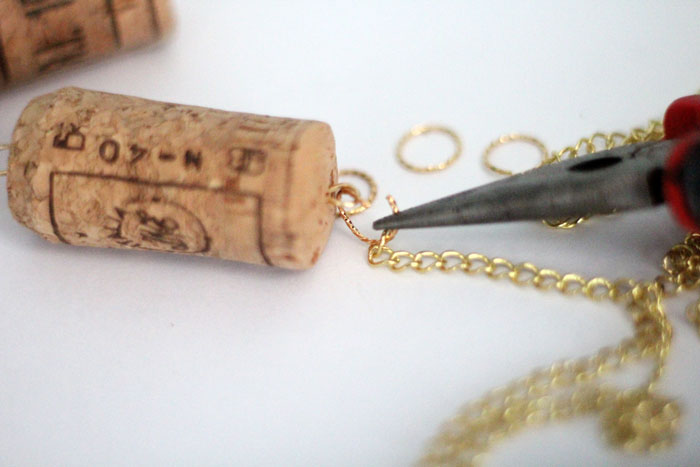 5. Attach on both sides, measuring how long you want it to hang. Open chain links to break the chain apart in middle and attach a clasp.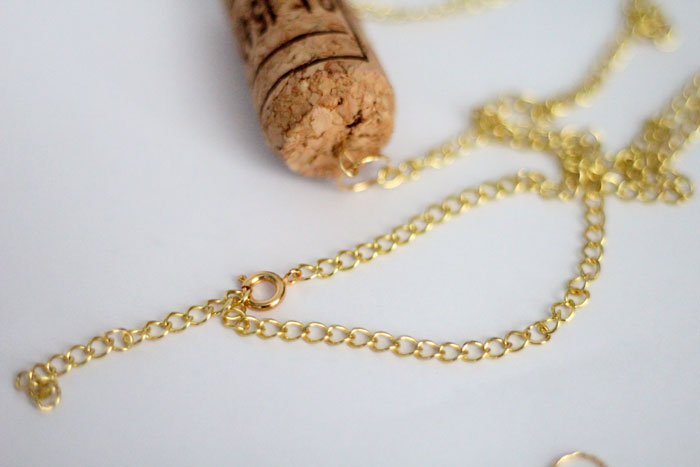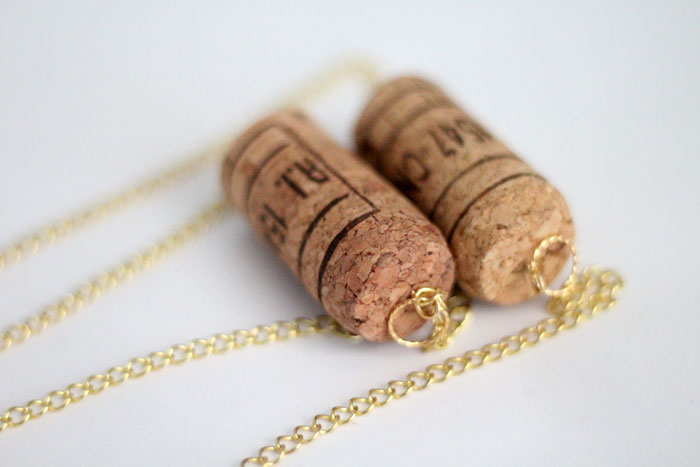 6. Painter's tape does not stick nicely to cork, so you're just gonna have to wing it with this one! Paint a block of color in the center of your cork.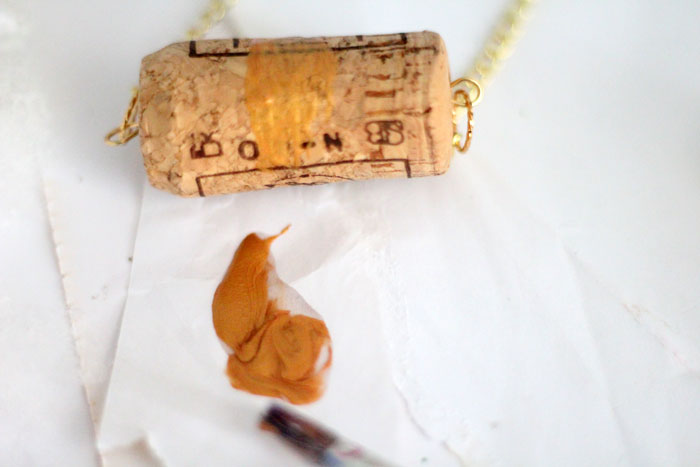 Or, do a stripe on each side.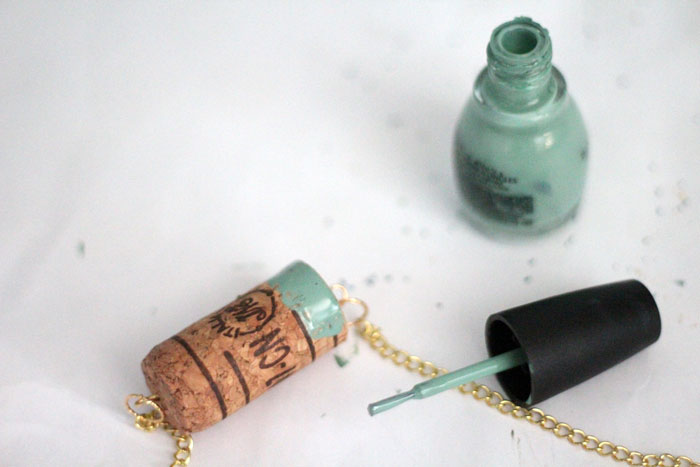 7. Suspend them from something to dry. You'd be amazed at the contraption I put together to dry this batch…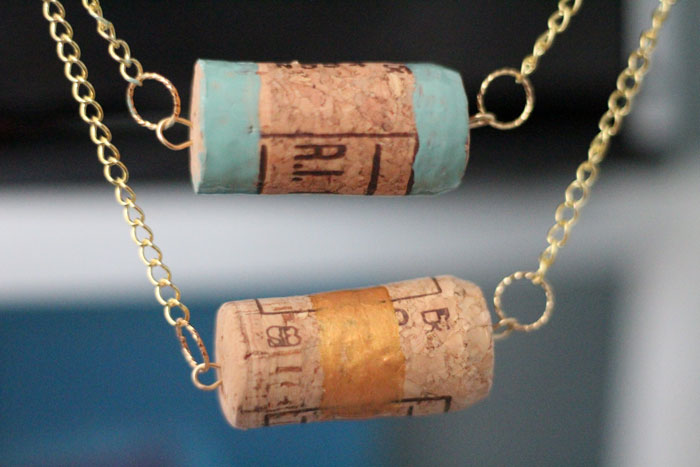 Try one in every color and wear them with pride!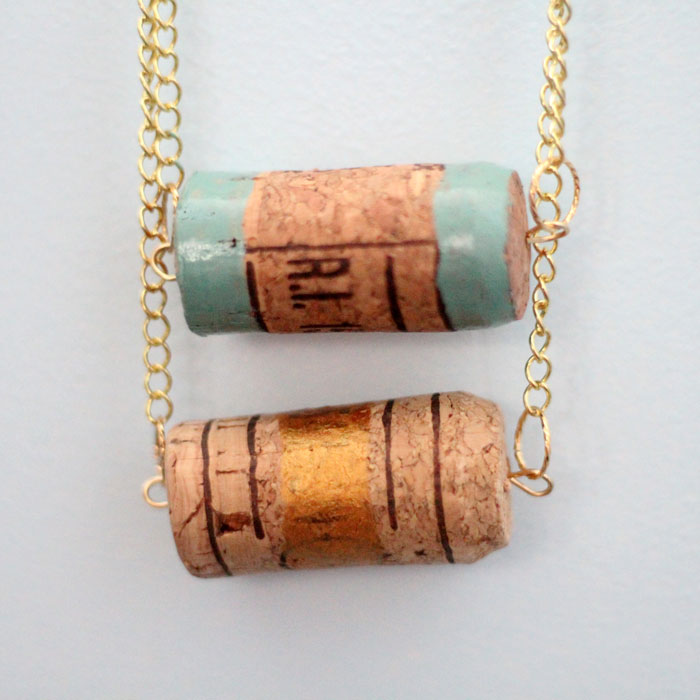 How have you recycled corks in the past? What color would you try this cork necklace craft in? Comment below!