M has been taking to play dough more and more lately so I decided to share with you this easy Kool-Aid play dough recipe. The cool thing about this is that it's easy to make play dough in any color using Kool-Aid as a colorant.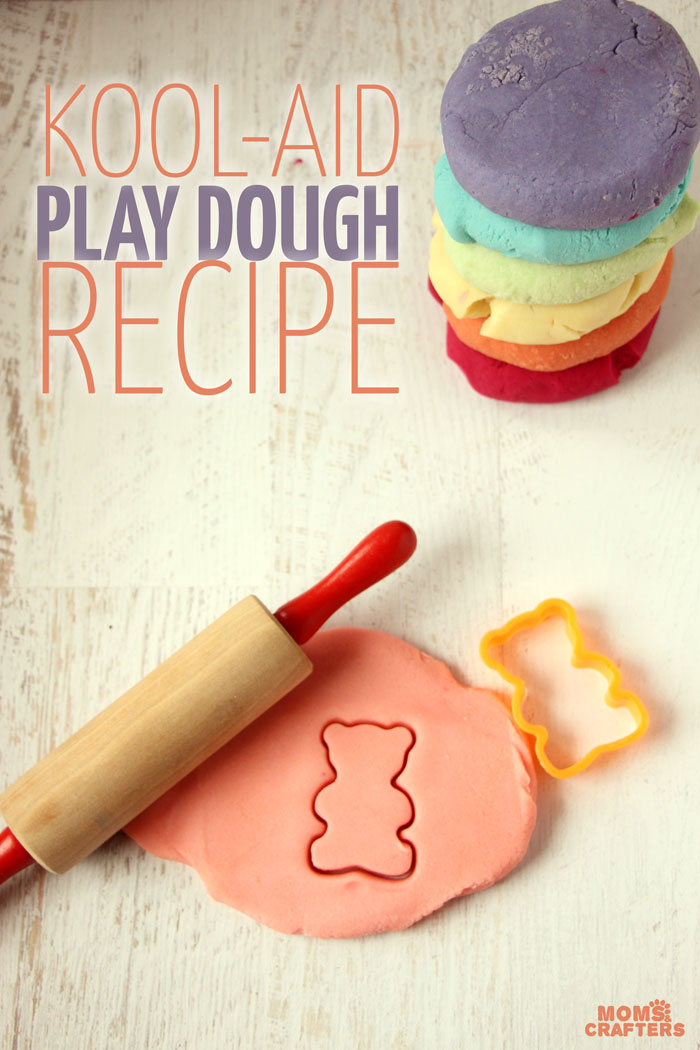 A while ago, I used a bunch of broken crayons in this crayon play dough – it makes this fun sensory activity that much more exciting and is a great way to "upgrade" this recipe.
Disclosure: this post contains affiliate links.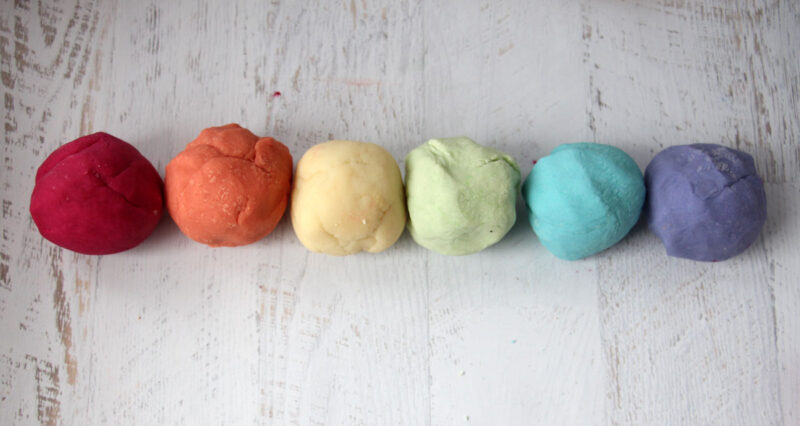 One thing I've learned about making Kool-Aid play dough is that you do need to use the unsweetened packets (see ingredients list below) so that you don't have a sticky turnout.
Store your final product in airtight containers to get the most life out of it as possible. Play dough is a great activity that works across a huge range of ages – older children can create beautiful things, or even play around with these dress-up play dough mats, younger kids can simply stick craft sticks and anything else inside.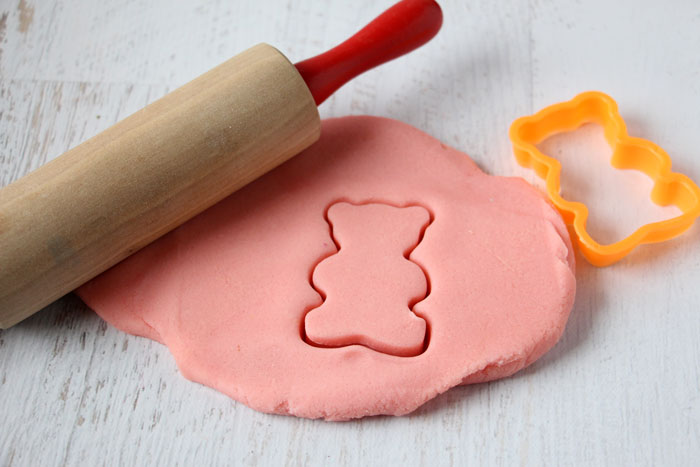 Read the instructions below, or scroll to the end of this post for a printable version!
What you need to make Kool-Aid Play dough:
How to make Kool-Aid play dough:
Boil water.
Mix first four ingredients together well.

Measure the water into a liquid measuring cup & add the oil.

Pour the water-oil mixture into the dry ingredients and mix thoroughly. The dough will form into a ball.

Sprinkle some flour onto a work surface and knead the play dough well, at least 2 minutes.

I think Kool-Aid play dough will be a new favorite in our house. It's so easy and the colors are great!
With the new baby on the way, I need more easy activities to pull out. I've been putting some together (such as these fine motor flowers), focusing on which ones have some sort of learning benefits (because why not?)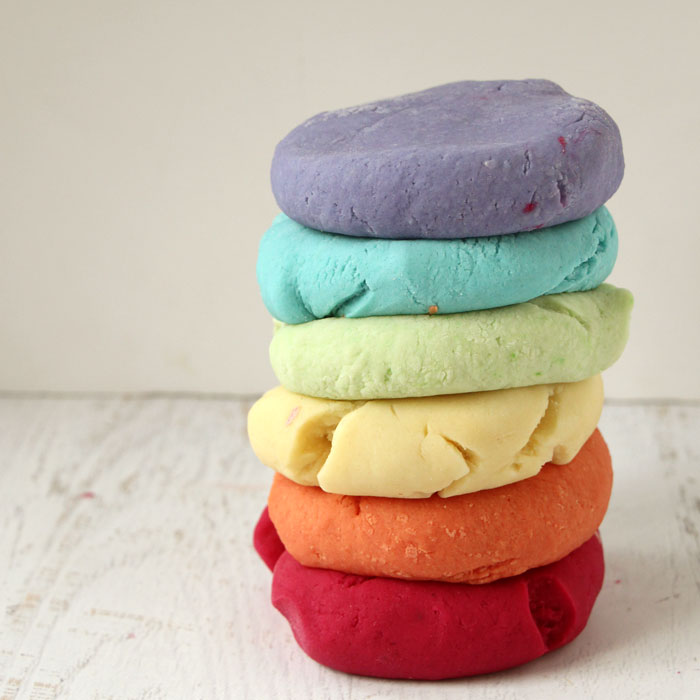 I'm finding that play dough has it all: the highly-entertaining factor, the sensory factor, the creative factor and a color learning angle. It's a win-win activity that kids love!
[yumprint-recipe id='9′]

Have you ever tried Kool-Aid play dough? Did you manage to get a good, rich color like this one? Comment below!