This guide to Cricut materials for beginners is designed to teach you everything you need to know about which materials to use with your Cricut. If you're new to Cricut crafting, you'll want to check out my tutorial for how to make t-shirts with Cricut too! This post was sponsored by Cricut and contains affiliate links.
---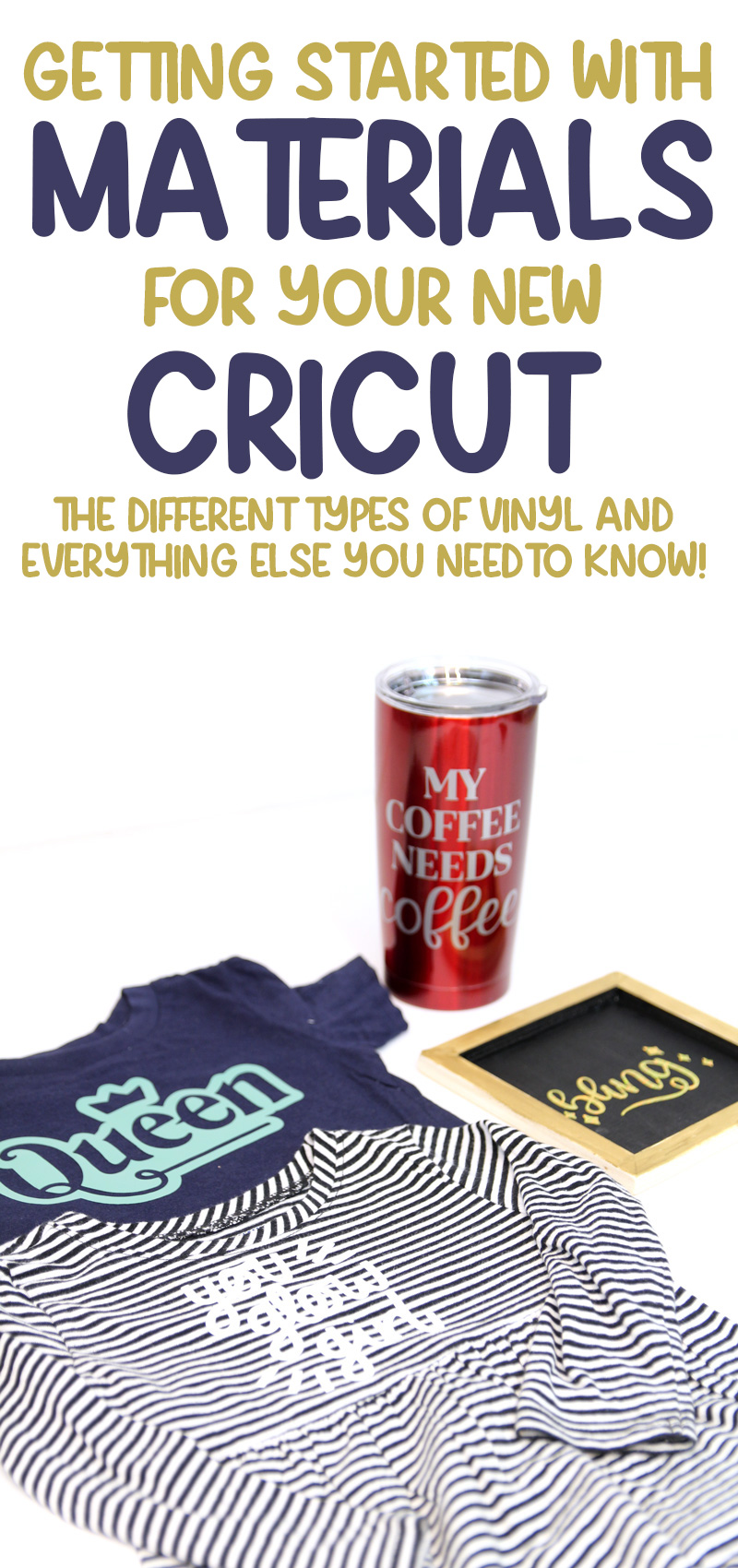 If you're just getting your feet wet with your Cricut, and beginning to explore this new area of crafting, you may find the selection of materials overwhelming. You may be used to crafting with paper and other basic craft supplies, but the world of vinyl is new to most Cricut crafters.
What is the difference between the categories of vinyl?
Which is the best type?
Do you need to use Cricut brand materials? Are there any benefits to it?
Which materials should you start out with?
And the most pressing question: is dollar store vinyl any good?
Today I'm going to try to answer these questions more thoroughly.
Vinyl vs Iron-on
What is vinyl?
Vinyl is a plastic material that is extremely popular among Cricut crafters. When you hear the word "vinyl" in relation to Cricut crafting, it's likely referencing thin sheets of adhesive vinyl. It's very flexible and "drapes" or wraps the surface of your craft. It can essentially become a part of your surface.
Vinyl comes in both permanent and removable varieties. This refers to the level of tack. Think duct tape vs. paper tape. Which one you want depends on your project.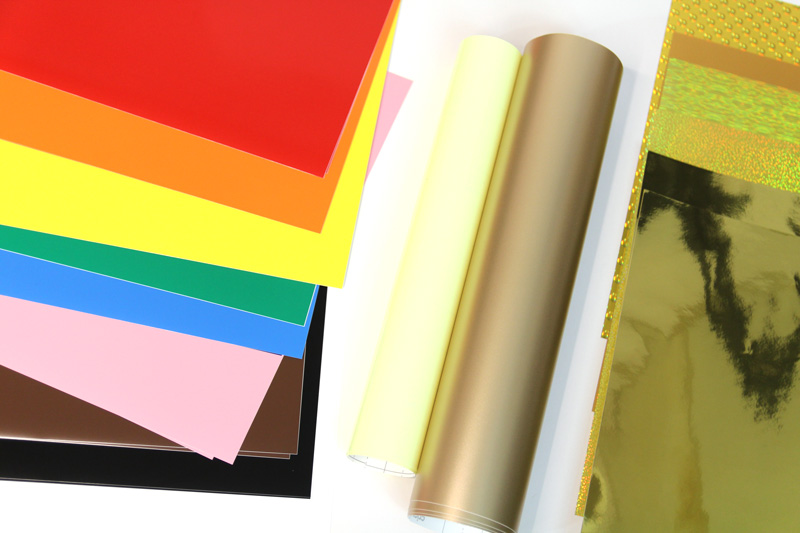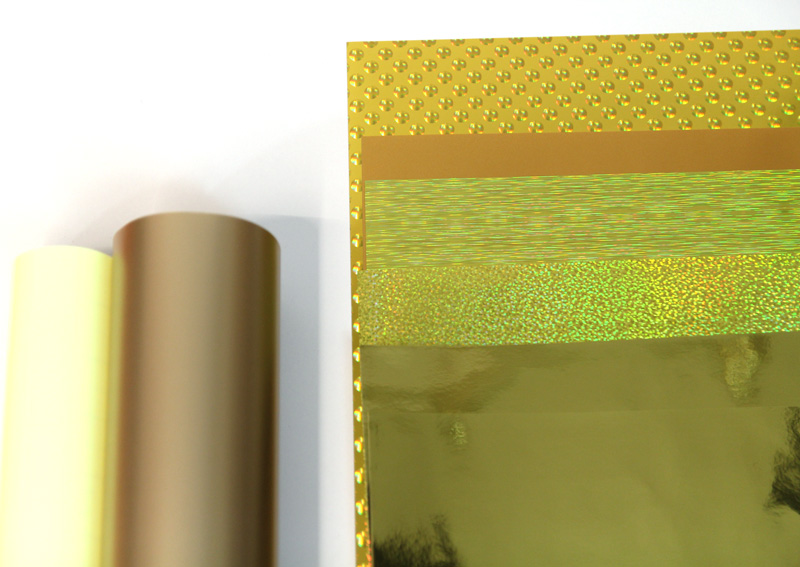 Even removable vinyl can be relatively permanent on some surfaces. For example, if you use it on paper, it'll be quite secure, and won't come off without lifting the paper.
Permanent vinyl, when cured properly, can be waterproof and dishwasher safe!
Vinyl is typically used on smooth surfaces. Some examples of crafts using vinyl:
Labels for plastic or glass containers
Fun mugs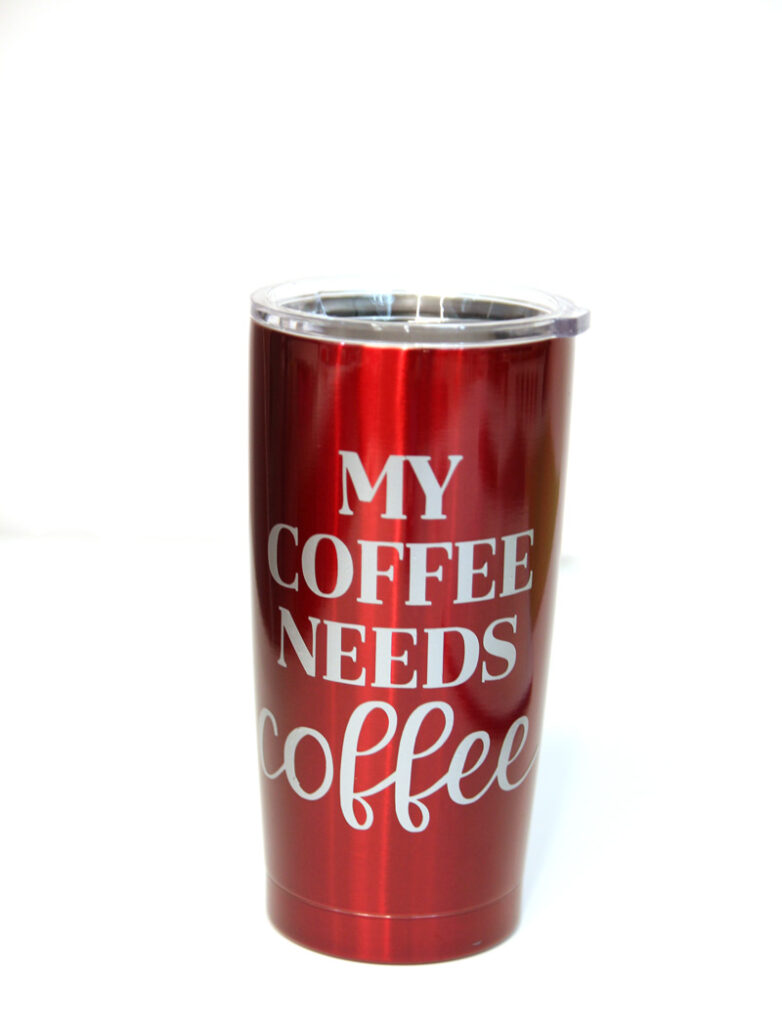 What is Iron-on?
Iron-on is a vinyl material that, as described, is ironed onto the craft surface. It's not adhesive until it's heat activated.
The main use of iron-on is for garments, such as t-shirts. You can also use iron-on on surfaces such as canvas, metal, leather or faux leather, wood, cardboard, and more. It works best on slightly textured surfaces (think about how much texture fabric has).
Iron-on is a permanent material. When pressed correctly, it should last through many washes.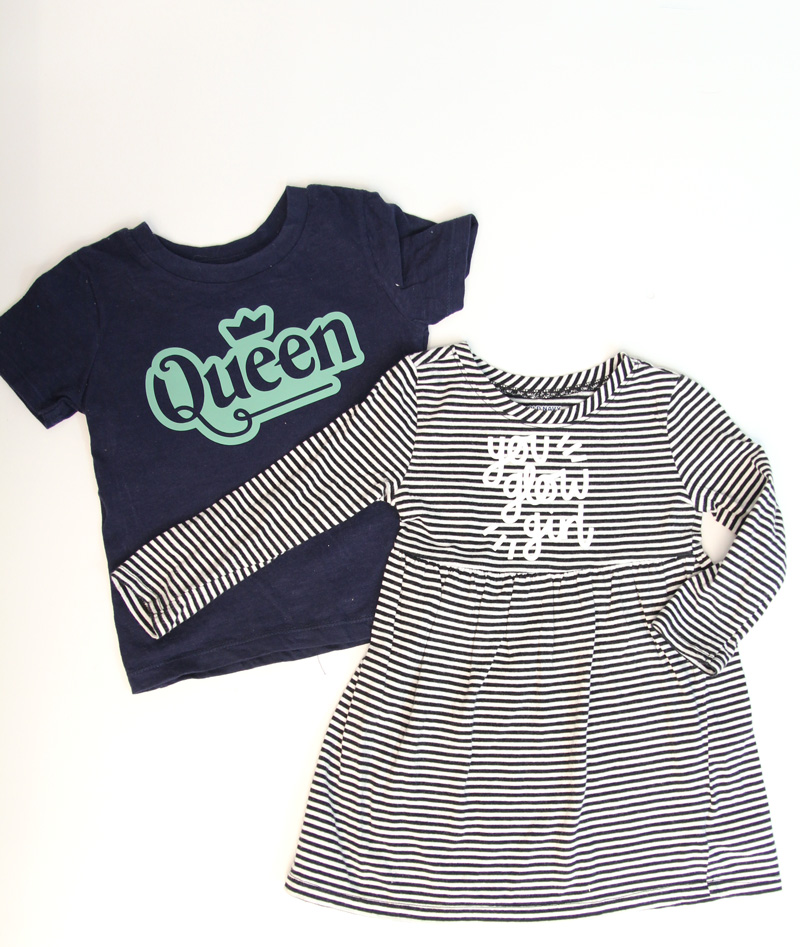 What's the Difference between iron-on and HTV?
This is a trick question. They're exactly the same thing. HTV stands for Heat Transfer Vinyl. Cricut calls their HTV "Iron on". As a new Cricut crafter, I actually found this to be very user friendly and appreciated it.
Smart Materials vs. Regular materials
Smart Materials are a newer feature that Cricut offers. Smart materials are available for Joy machines and Maker 3 or Explore 3 machines.
They have a stiffer backing that don't need to be placed on a mat to cut them! Not only does this save loads of time, it also prevents inconsistent cuts caused by residue on mats. In my experience, it's easier to weed (remove the outlines of your design). And one of my favorite features: you can make much longer, larger cuts, because you can simply load the roll and go!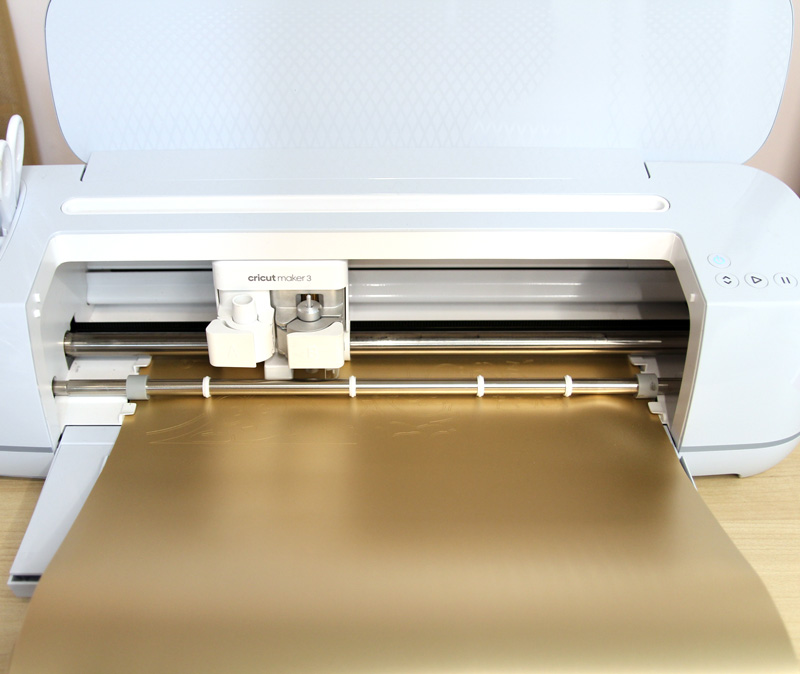 The biggest limitation of Smart Materials is that you need to have compatible machine to get the mat free function. However, I find that I run through much fewer mats since I started using Smart Materials.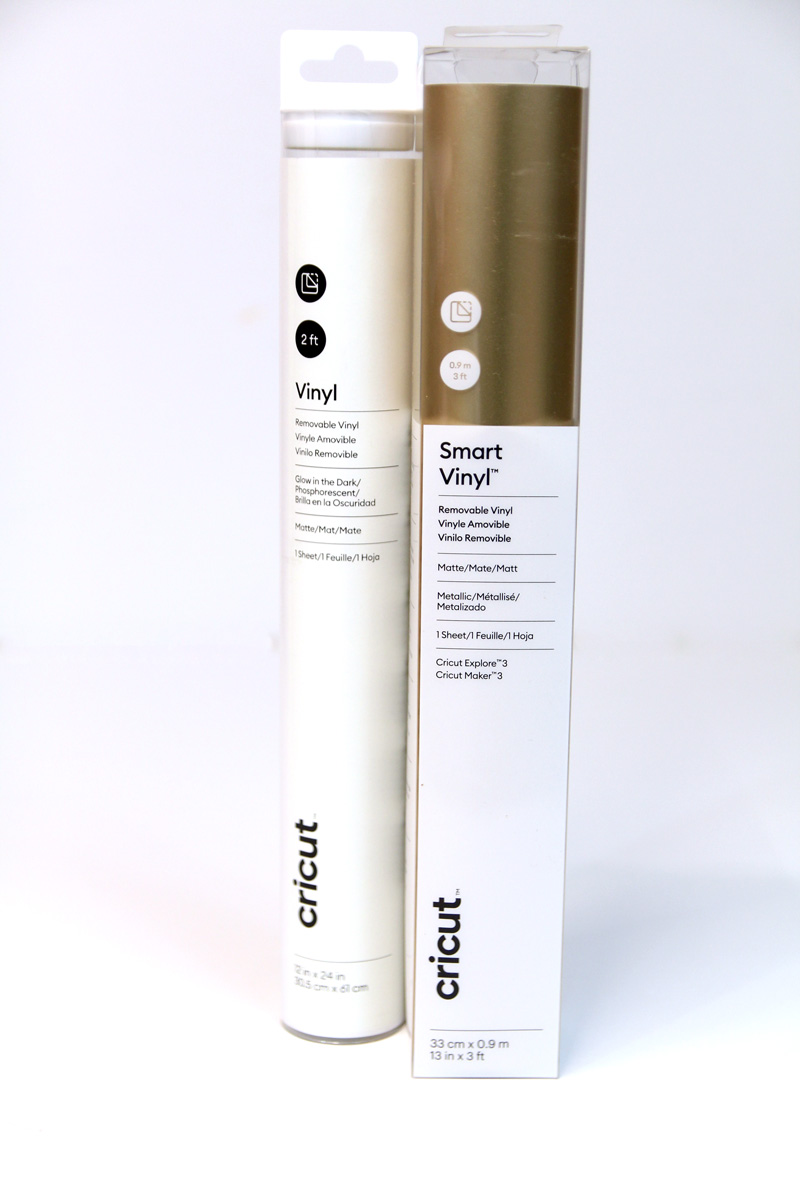 You can use Smart Materials the same way you use regular materials – on a mat – with any Cricut machine.
When purchasing Cricut Smart Materials, make sure that you get the correct size for your machine. The Joy needs Joy materials for the matless feature to be used, and the Maker 3 and Explore 3 use the standard sized Smart Materials.
Different types of Vinyl and Iron-on Finishes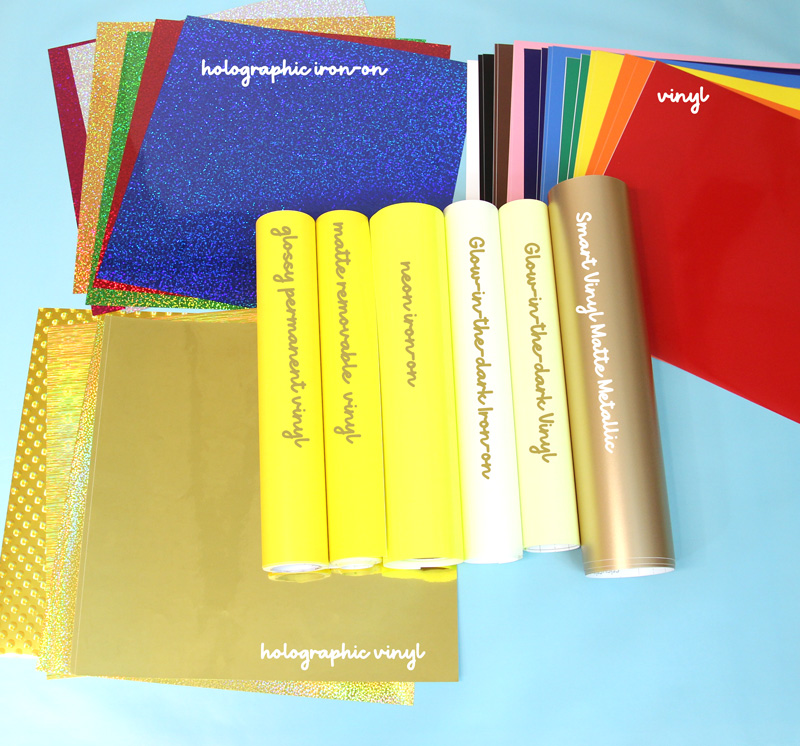 Vinyl and iron-on come in different finishes. These help you get a different type of look – from classy to colorful, from subtle to glam.
Glossy vs. matte – Vinyl comes in both glossy and matte finishes.
Glitter – Both can be purchased with glitter finishes. Glitter materials tend to be harder to work with, but they have such a gorgeous finished look.
Metallic – If you're a beginner, metallic materials (vinyl and Iron-on) are a fabulous way to add shine to your project.
Holographic – Holographic vinyl and Iron-on are another cool way to add some sparkle. They are easier to work with than glitter and high on the shine factor.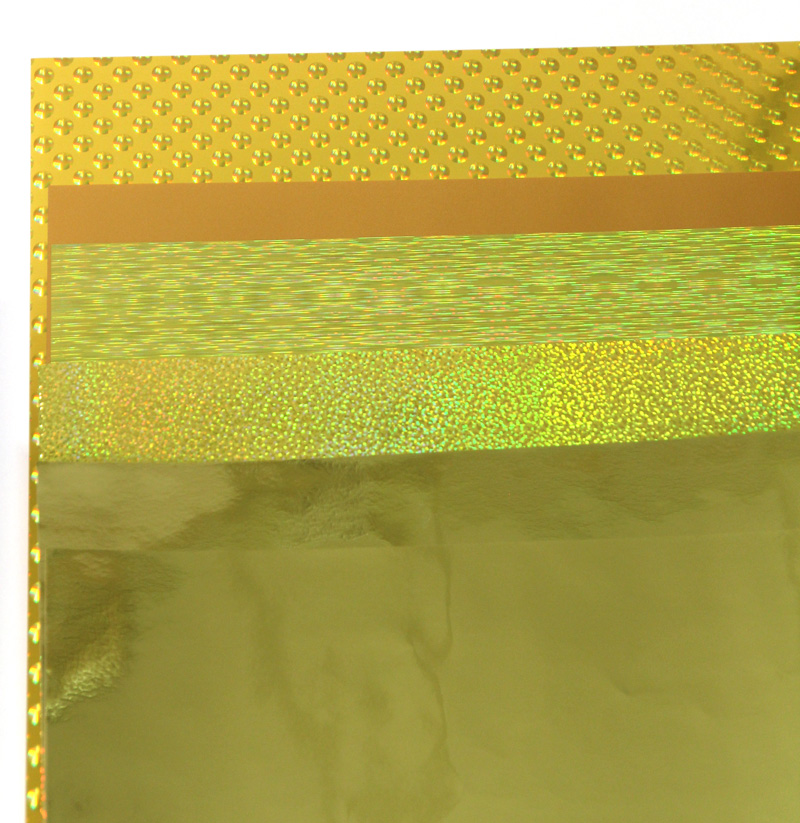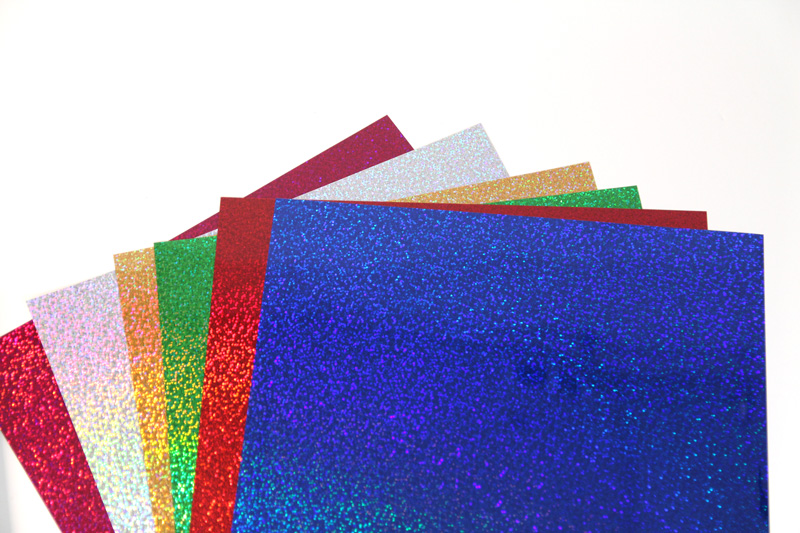 Glow in the Dark – Make your projects extra special with glow in the dark vinyl and Iron-on! I love this for bedroom decals, pajamas, and costumes.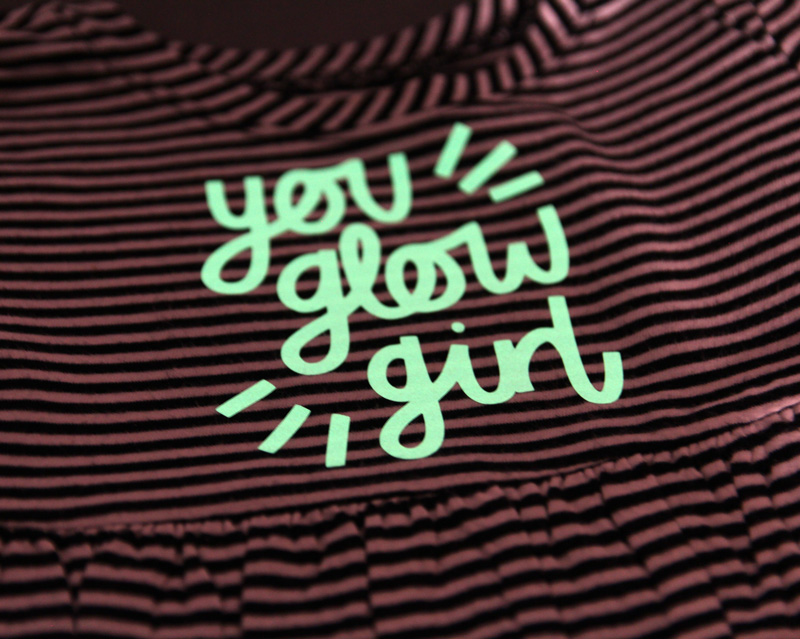 Cricut Materials vs. Other Brands
I've pretty much been using Cricut materials straight down the line since I started Cricut crafting. But to help you understand what the differences might be between Cricut and other brands, I picked up some other brands and tested them.
Top perks of Cricut Materials
Here are some of the reasons that I've mainly been using Cricut Materials:
Tested and true: Cricut materials are tested thoroughly to be high quality and lasting. They are tested to work smoothly with the Cricut, they are stress tested for durability, and they are tested to be safe for their intended purpose.
Calibrated for Cricut machines: The Cricut settings are set for Cricut materials. The materials are designed specifically for Cricut machines. I haven't had to play much with the pressure of each setting – I simply set it to the Cricut material listed when I cut and it works. This works for the EasyPress settings too!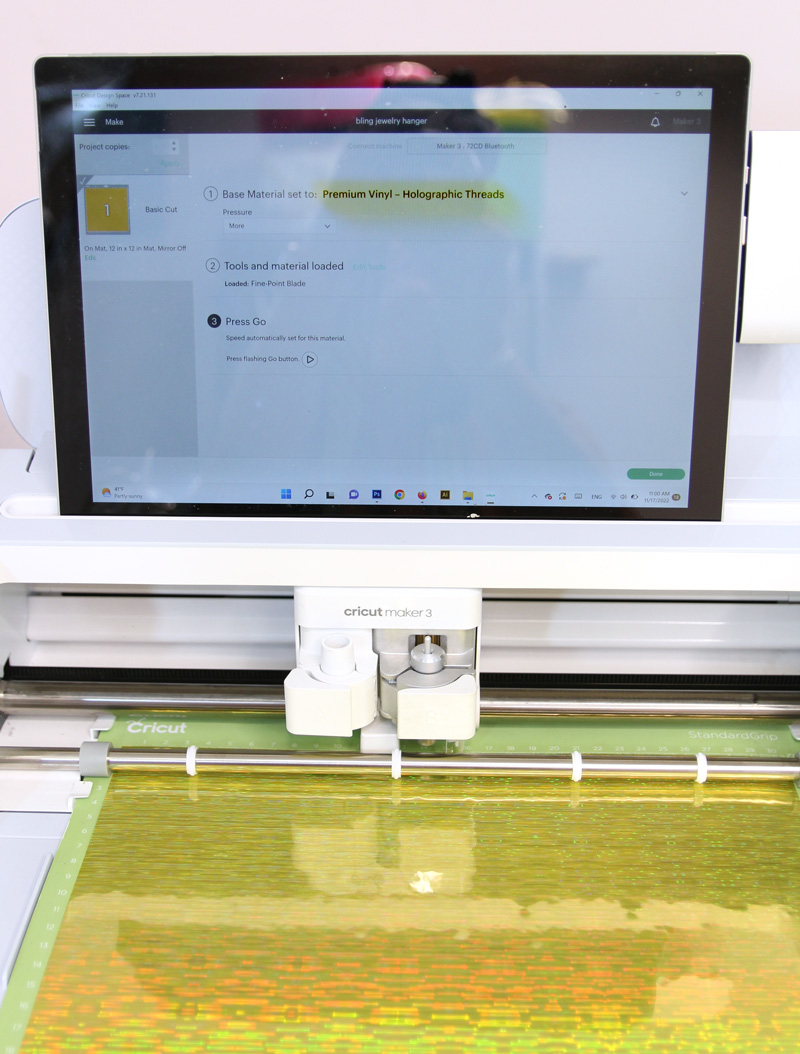 Smart Materials: Smart materials – mat-free materials – were a game changer for me. If you're a "craft on the fly" type who doesn't have time but always wants to make something new, Smart Materials save so much time. When I was making goody bags for A's birthday the other day, I went from having to use ten sheets of black cardstock to simply loading a roll of black removable vinyl and watching it go!
Innovation: Cricut doesn't just make a material and let it go. They are constantly innovating and coming up with better options, specialty finishes and materials, and other cool innovative materials that suit a diverse crafter's needs.
Cricut vs. Dollar Store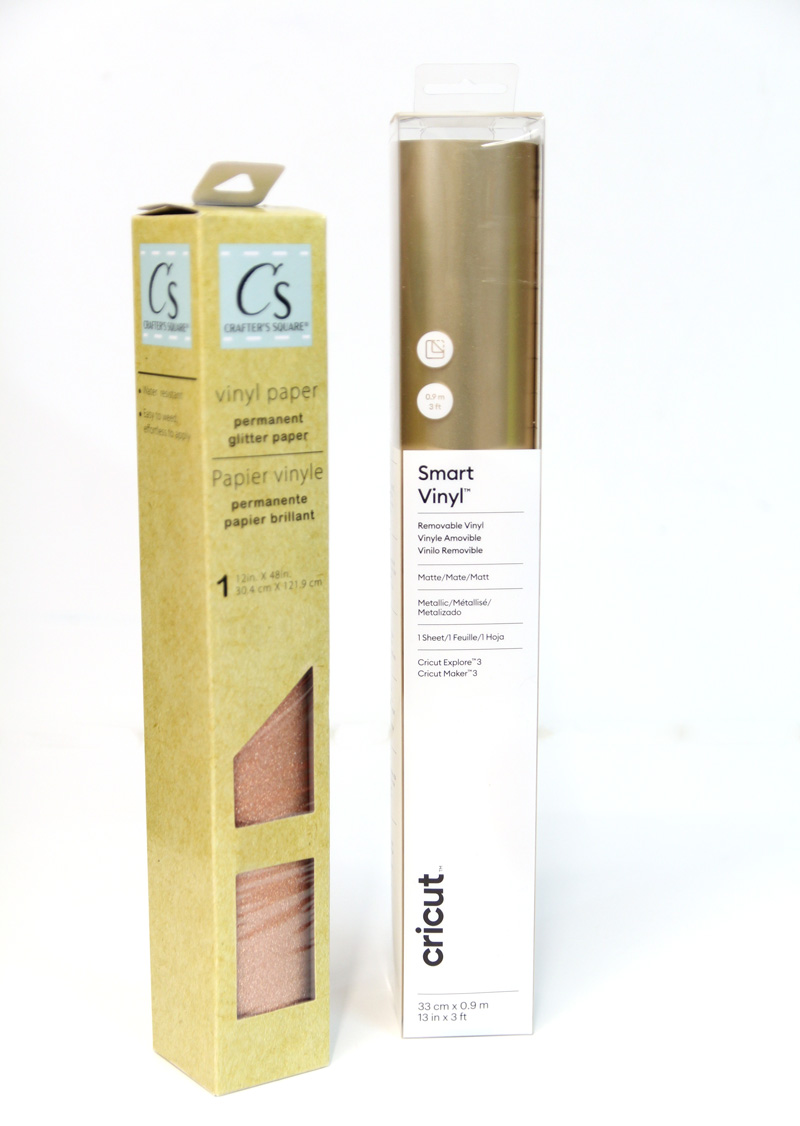 Dollar Store vinyl is not a good, durable vinyl. It called "vinyl paper" and it's thinner and more delicate. I though it might be a good option for practicing.
Based on my trial, it's simply not vinyl. It may work as an adhesive paper, however the cut settings I tried for what it is simply messed it up.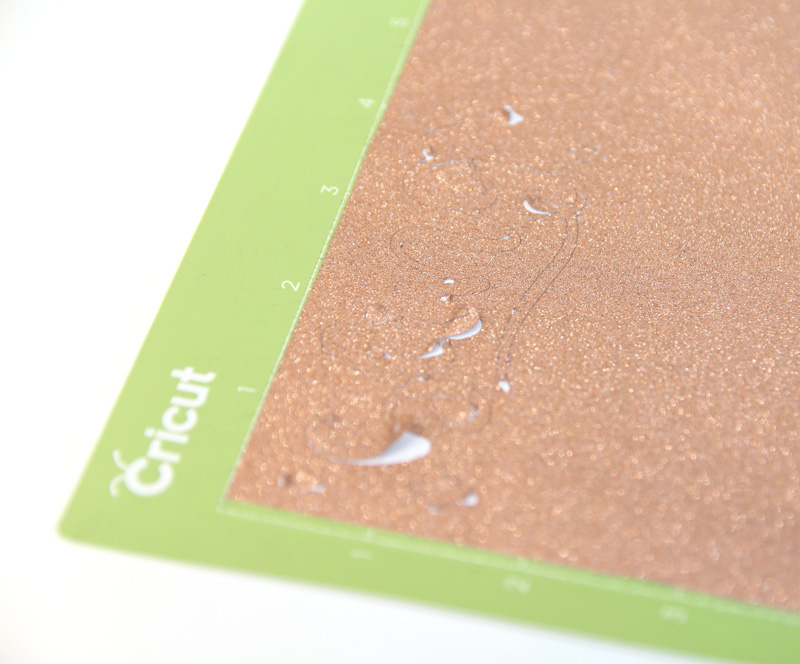 I pivoted to making the design I was planning for it – a trinket tray made on the reverse of a wood art board – using Cricut Holographic Vinyl with beautiful results. Cricut Holographic Vinyl is a metallic material that is also quite delicate, so it was a good comparison point. And it's got all the bling we need!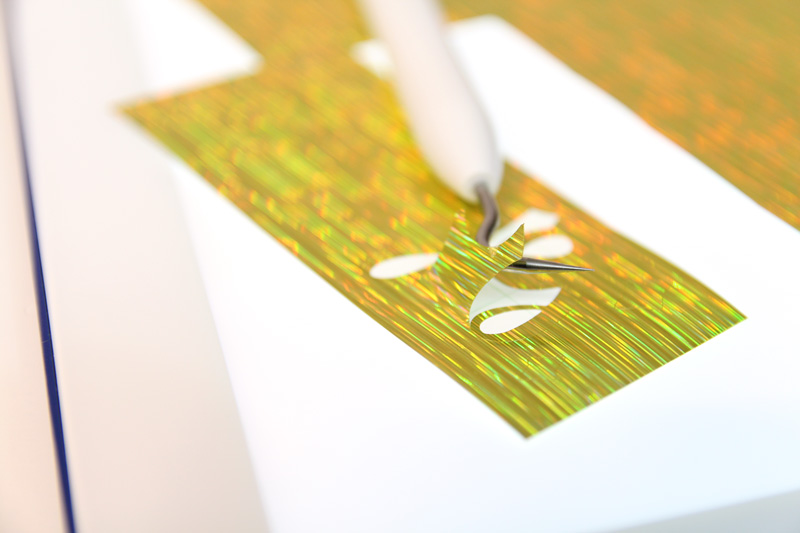 Cricut Iron-on vs. Other Brand's HTV
I was curious to compare Cricut Iron-on with the leading brand of easy-to-weed HTV that I see people using, and that the craft store I shop at carries. I conducted my tests using the new Glow-in-the-dark Iron-on.
My main goal was to compare weeding it, based on the product claims. The other brand had a head start, as it was a darker color which makes weeding easier and cut marks more visible. They were equally easy to weed – including the tiny dot on the "i" in the Cricut project – using the BrightPad Go to illuminate my cut lines, making them both fabulous options as far as weeding is concerned.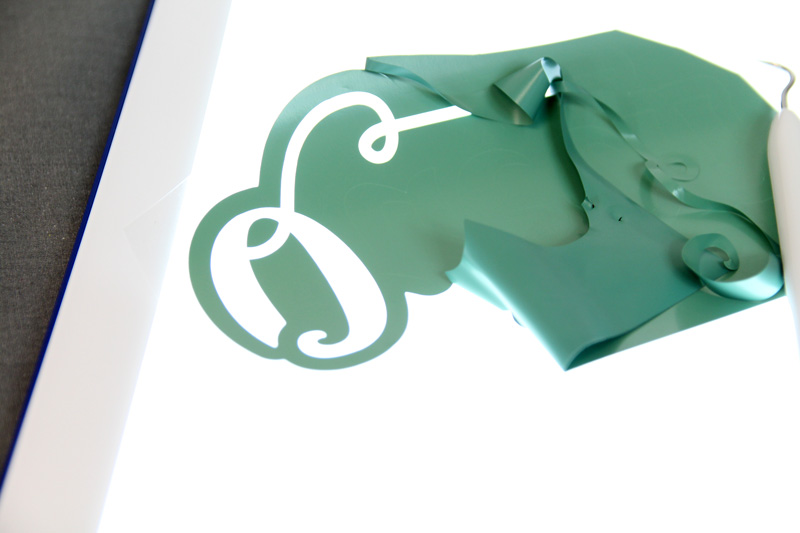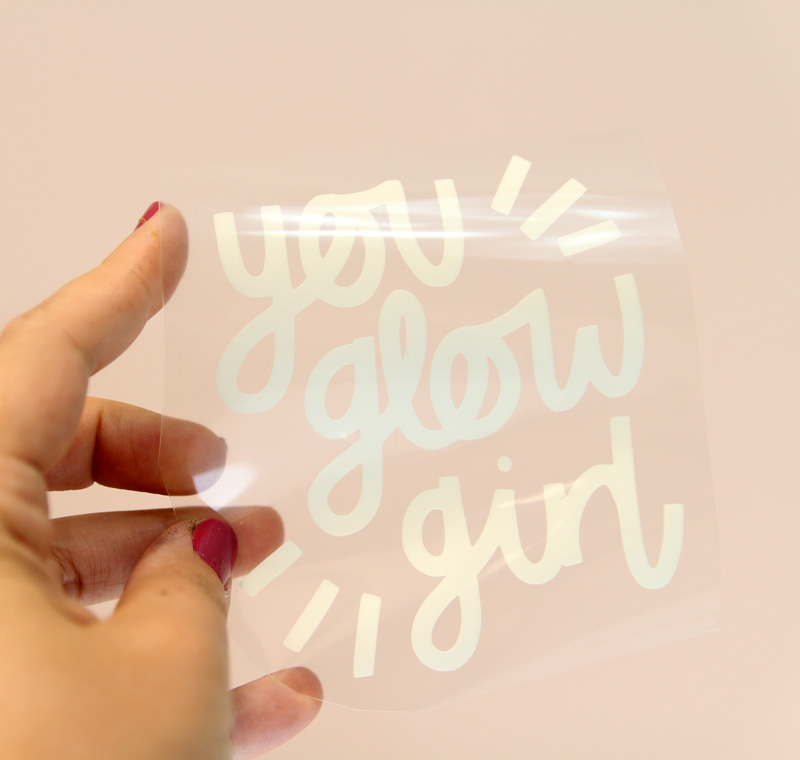 Then, I compared ironing them on using my Easypress 3. The Cricut brand was at a starting point disadvantage in my experiment, as it was ironed on to a smaller surface, with seams interfering. The other one was ironed onto a flatter, larger tee.
This is where I really advantage the perks of Cricut materials being compatible with the Cricut device settings. I used the Cricut Heat app to set the Everyday Iron-on setting for the easy to weed HTV, and the Glow in the Dark Iron-on setting for the Cricut Glow in the Dark Iron-on.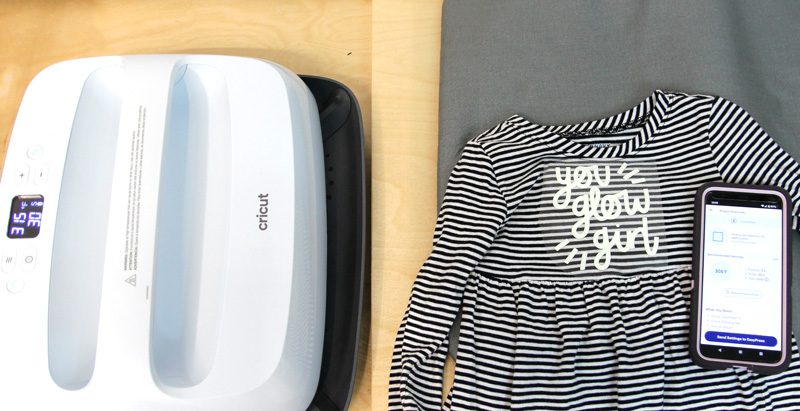 The Cricut turned out to be a win, with the backing peeling off perfectly, with no stickiness or resistance.
The other brand pulled a little as it was a bit melted onto the backing. It stuck to my shirt well, with slight rippling at the edges.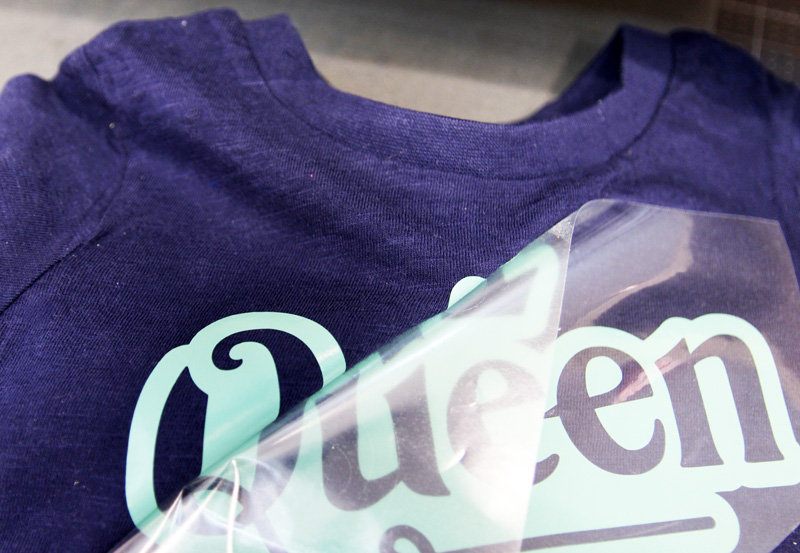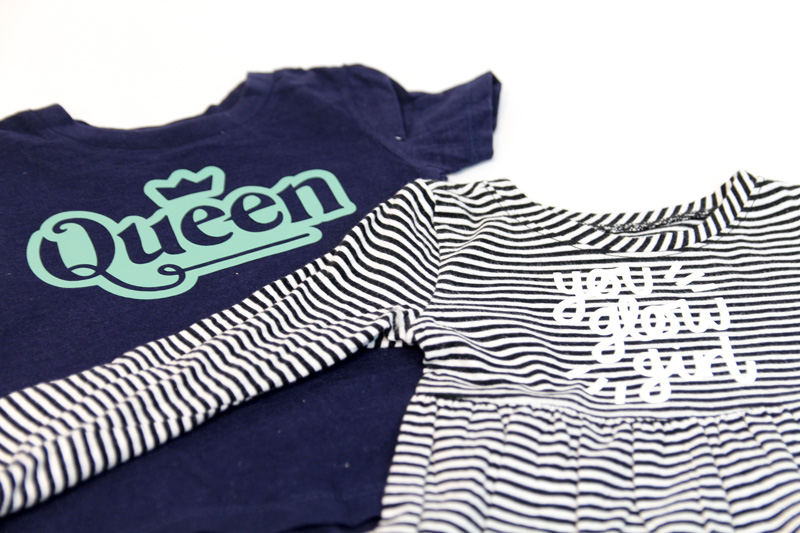 Cricut Vinyl vs. Other Leading Brands
First, I made some decals for my Cricut using Removable Smart Vinyl in Matte Metallic Champagne. It not only cut smoothly using Cricut settings, but it adhered beautifully despite being a very delicate design – and being a lower tack vinyl.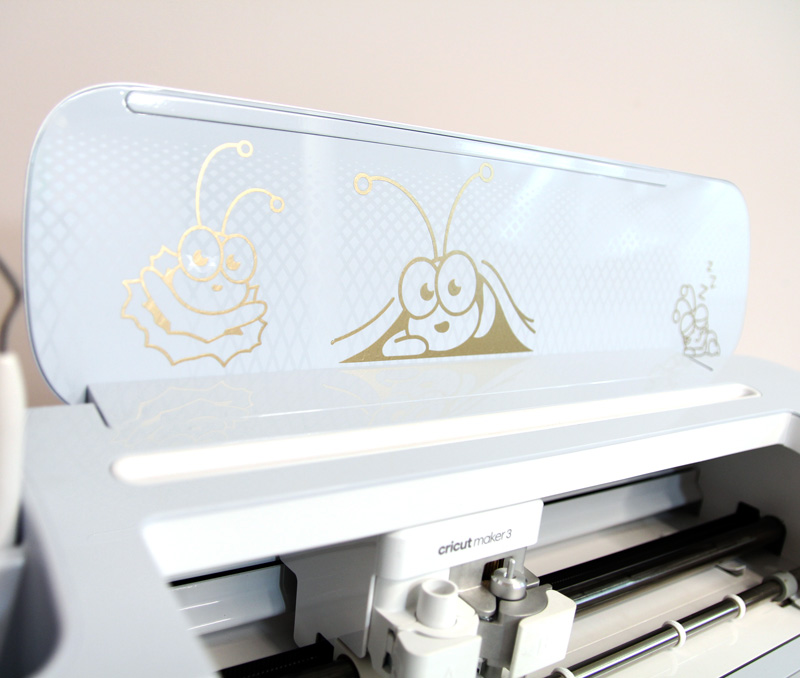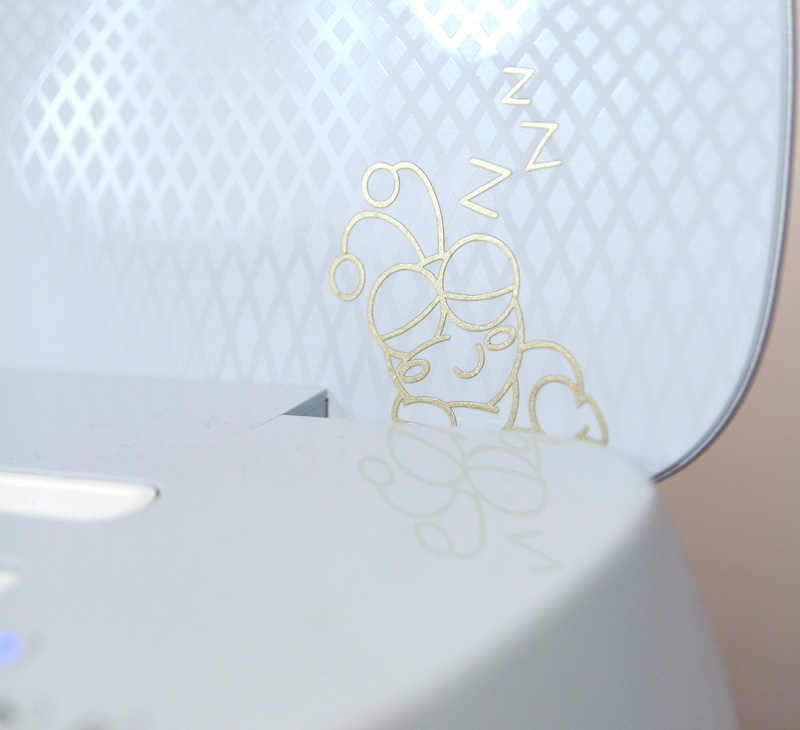 I headed to the craft store and picked up some open stock sheets of a very popular permanent vinyl for my experiments. Right off the bat, it felt more papery thanks to the backing. I had to sift through to choose sheets without existing creases. It seems the more papery backing doesn't lend itself well to staying perfectly flat.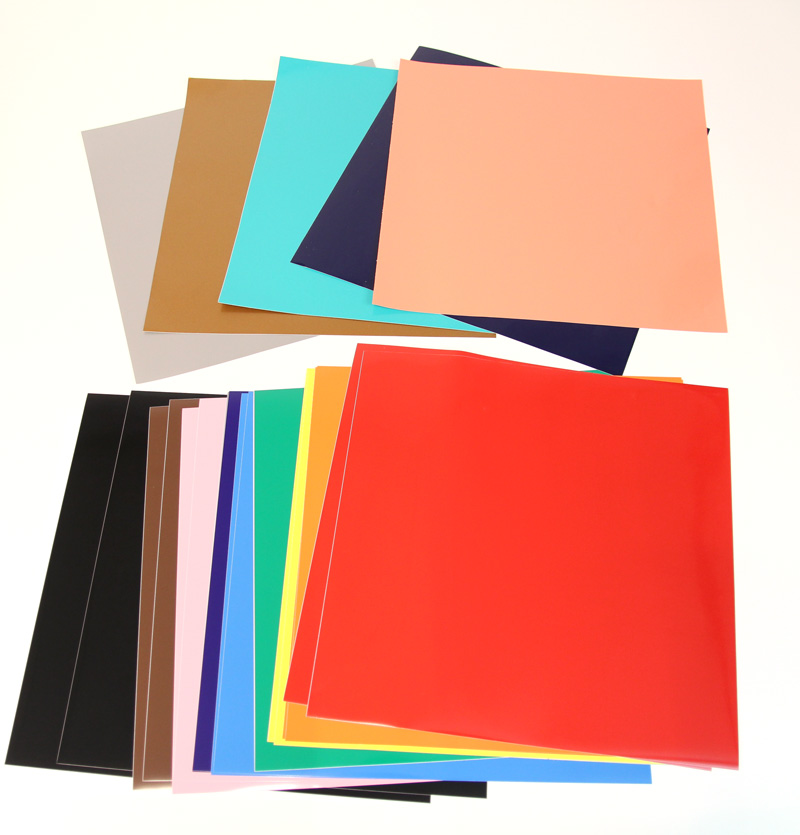 Then, I tried to make a mug with it. The silver sheet that I used cut well, save for one area where it lifted, thanks to the imperfections in my sheet. I had planned it as a gift, which would need to be more polished, but I decided to proceed with it as a gift for myself… so I snipped off the mistake.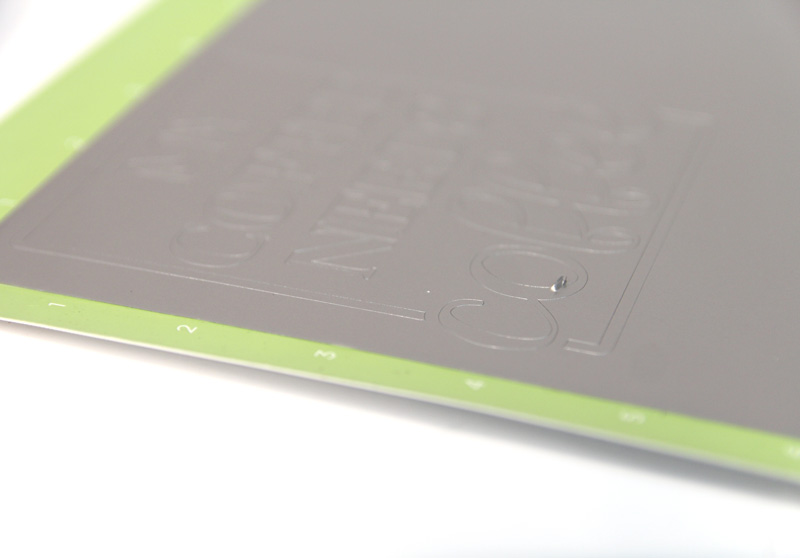 Weeding went well, although I could tell that it was a bit thinner than I was used to.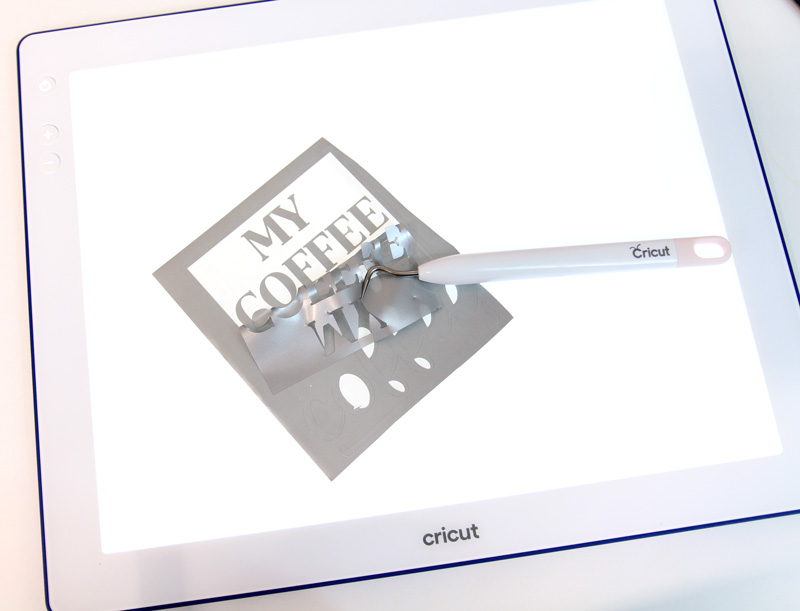 Adhering it to my cup was a bit more challenging than expected. As I pulled back the backing, making sure to slide it along the cup and not to pull away, it lifted in spots. I was able to correct it and re-adhere, using my weeding tool for help.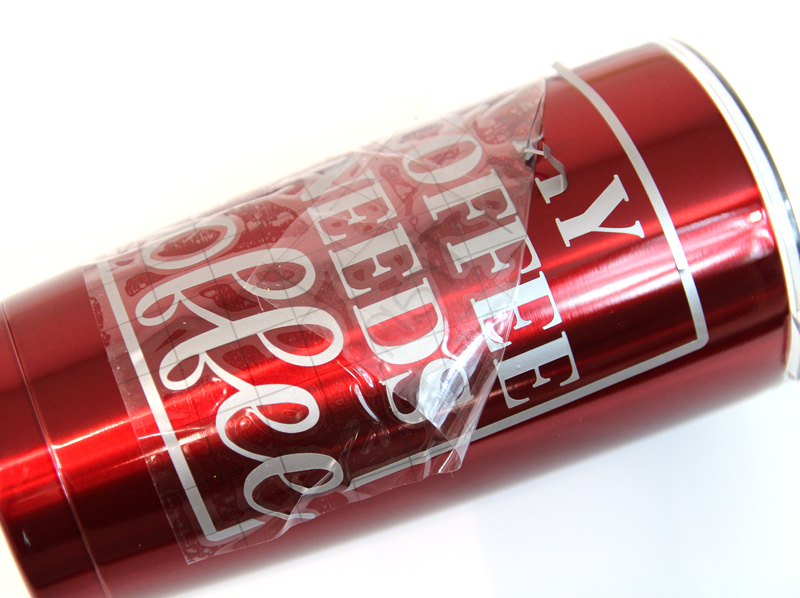 However, in the final pull, the outline broke. I was able to salvage the rest and just pulled off the outline.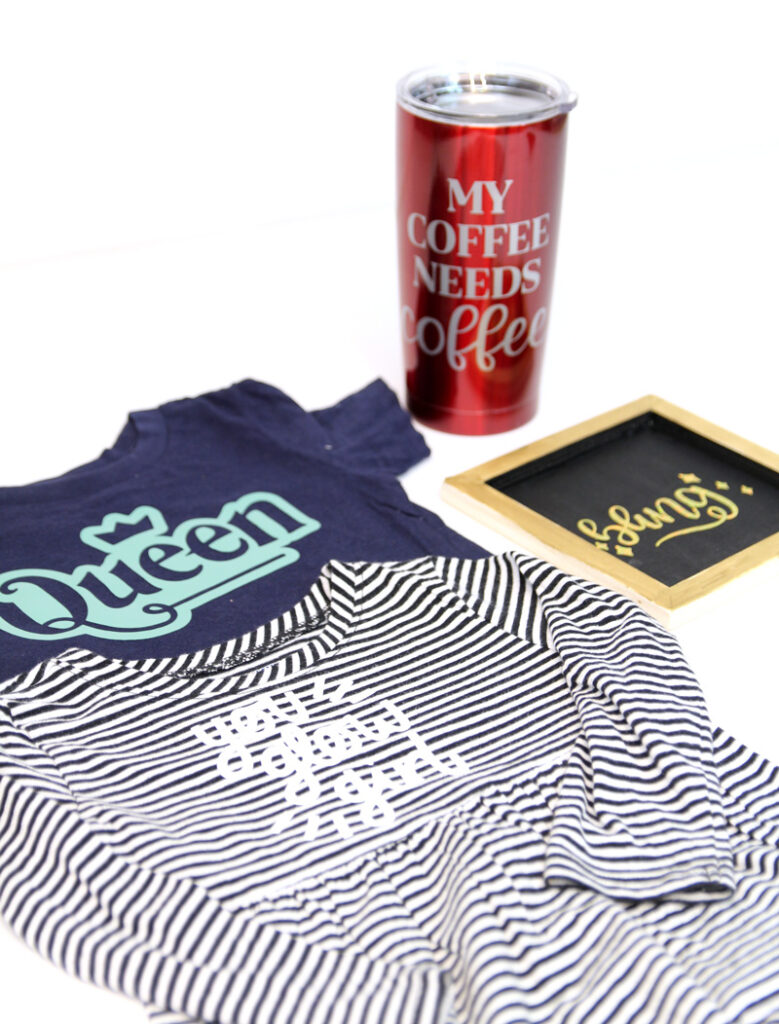 I think that if I use this brand again, I'd stick to the simplest projects, such as quick labels. However, I very much prefer Cricut vinyl, especially their Smart vinyl.
In summary: there are many brands that make great materials for your Cricut. However, I've seen hands-on the benefits of using Cricut materials with the settings designed for them, and for the purposes for which they were created.
To save myself time and material wasted, I still plan to stick to buying Cricut materials.
More materials to explore with your Cricut
While I've been talking lots about vinyl Cricut materials, I'd like to briefly run through some of the other things you can cut with your Cricut, including some that Cricut makes.
Paper & Cardstock
You can use paper and cardstock for all sorts of crafts. Cutting paper with your Cricut is a fabulous way to create party supplies and cake toppers. You can see the rainbow birthday party decorations we made for A's first birthday as well as the rainbow cake topper.
Paper doesn't have the same wipeable, durable finish as vinyl. It's best for one-time-use crafts in most applications.
You can also make paper flowers using the Cricut, and I've seen crafters put together magnificent layered paper shadow box artwork.
I'm a big fan of Cricut cardstock. It has a solid core (making it perfect for paper flowers) and a subtle linen-like texture. It's not very rigid and has an almost fabric-like effect.
Felt, Leather, and Fabric
The Maker is compatible with more blade types that cut through felt, leather, and fabric fabulously. You can also cut certain variations of these on other machines. However, the Maker-only rotary blade does the best job with felt and knit-backed faux leather, and is the only way to cut fabric without bonding it first. You can cut thinner leather with a deep point blade on all full-sized machines, however you can cut thicker leather using the knife blade.
Cricut felt cuts nicely even with the fine point blade. Cricut faux leather does as well. These materials were designed to use with the Cricut, making them the easiest to cut.
Insert Cards
With the Joy, Cricut launched insert cards – the quickest, easiest ways to make greeting cards. Recently, they also released a special mat to make insert cards with Explore and Maker machines.
These are so much fun, and a great way to make on-the-spot cards for any needs! Just cut (and potentially write) and then assemble it without glue in seconds.
Smart Paper Sticker Cardstock
Smart Paper Sticker Cardstock is possibly one of the most underrated Smart materials. It's not actually paper – it's a thick cardstock.
It makes assembly so much easier since you don't need to glue! And you don't need to use a mat if you're using it with the Joy, Maker 3, or Explore 3 machines. I just wish they made it in a much larger color palette.
Cricut materials to stock up on when starting out
There are two approaches to craft supplies: buy what you need when you need it or keep a stash handy. I personally like to have what I need at my fingertips for when the crafting bug bites.
I'm sharing a list of basic materials that's the equivalent of stocking a rainbow pack of paper. You buy the more specialty items for specific products and keep the basics handy. I also recommend picking up a few of your favorites to top it off. I find lots of my inspiration in materials.
So, for example, you'll want to have neutrals and primary colors of each basic material you plan to use in addition to your favorite specialties. Glitter iron-on inspired some shirts for my kids. Glow in the dark vinyl inspired some fun decals for my boys' bedroom.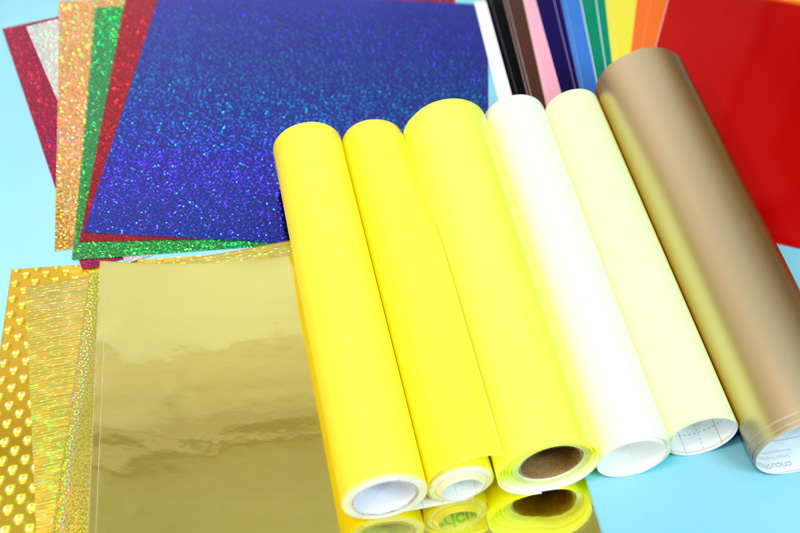 Iron-on in neutrals, metallics, and primaries
If you plan to make t-shirts or canvas signs, stock up on iron-on materials!
I recommend starting with 12×12 sheets of primary colors and starter rolls of black and white.
I use lots of metallic iron-on as a neutral as well.
Permanent and Removable Vinyl in neutrals, metallics, and primaries
If you plan to label containers permanently and make other dishwasher-safe items, such as mugs, custom plates, water bottles, and more, stock up on permanent vinyl! If you plan to make decals for walls or cars, label containers temporarily, or make other temporary items, get removable vinyl. I recommend having both handy, at least in a few colors.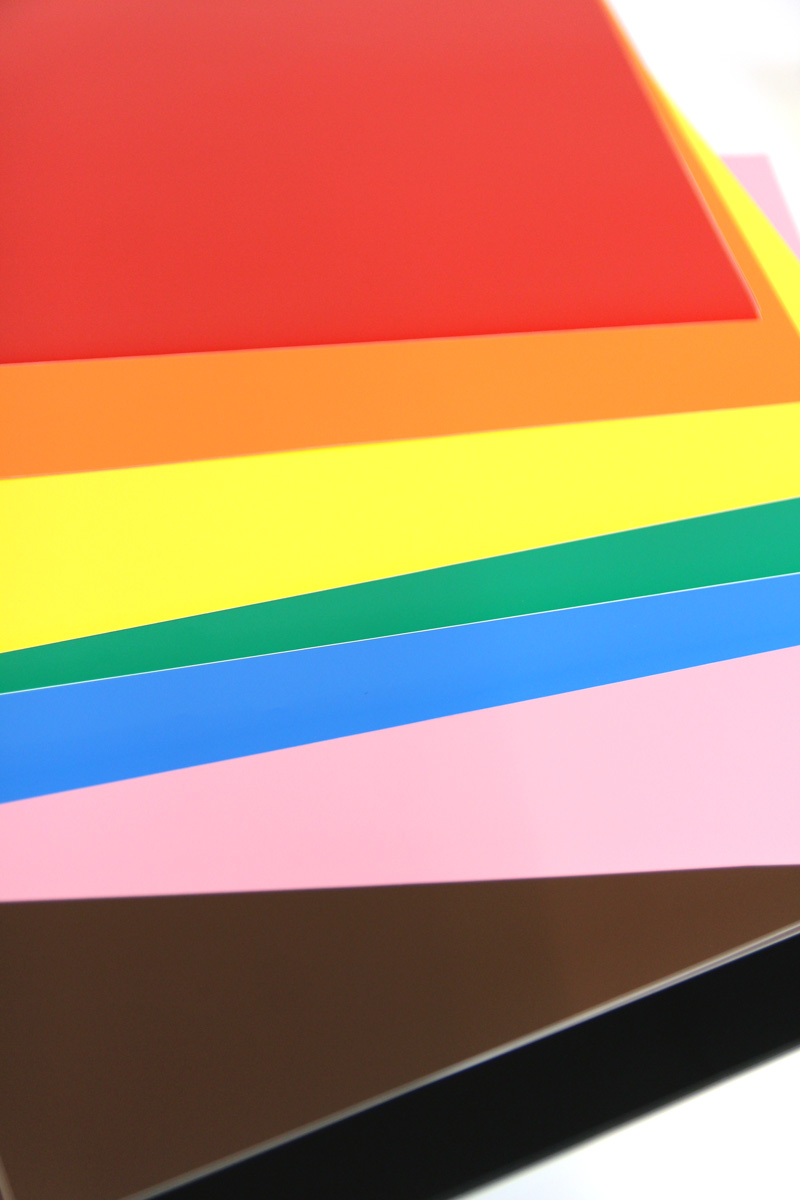 Again, starting with sheets in primary colors, rolls of black and white, and your favorite metallic is a great way to go.
I absolutely love the subtle metallic of Champagne Smart Vinyl. It's a gorgeous, elegant neutral and goes with everything without looking garish.
A few specialty rolls of each
To expand your Cricut materials repertoire, add a few specialty rolls to your craft room. Some of my favorites are:
Projects shown in this post
I crafted five different projects throughout my post. Here are the links so that you can make them yourself!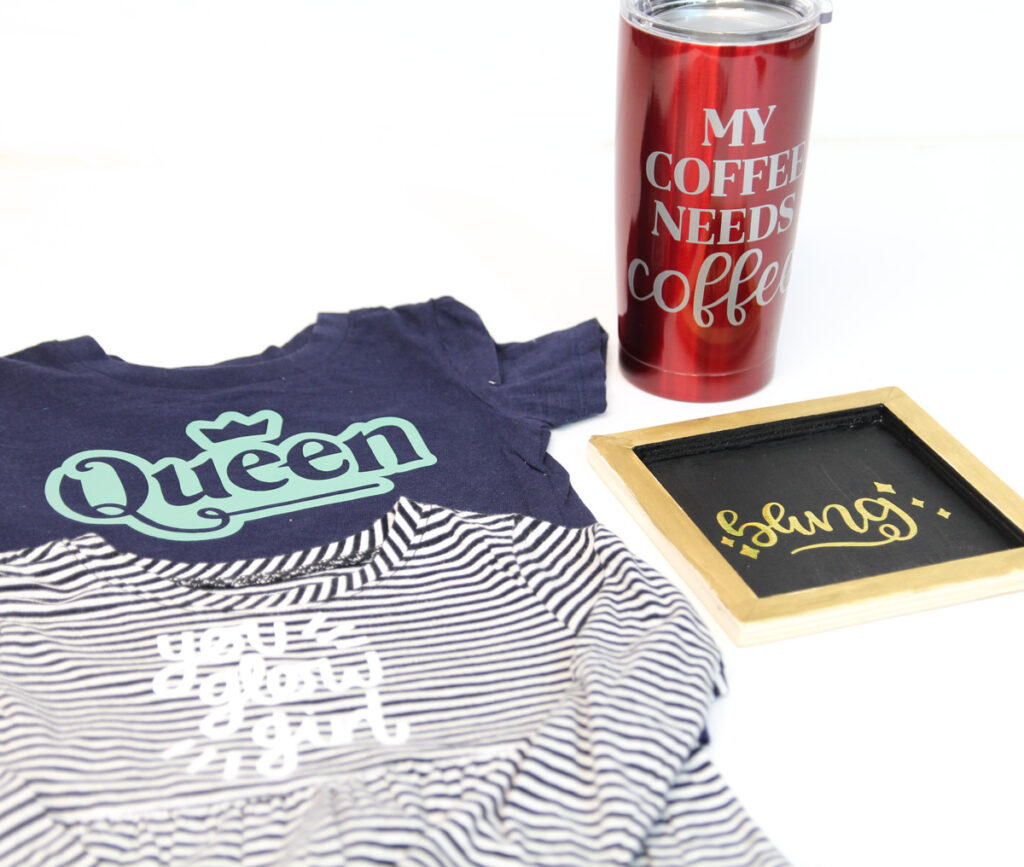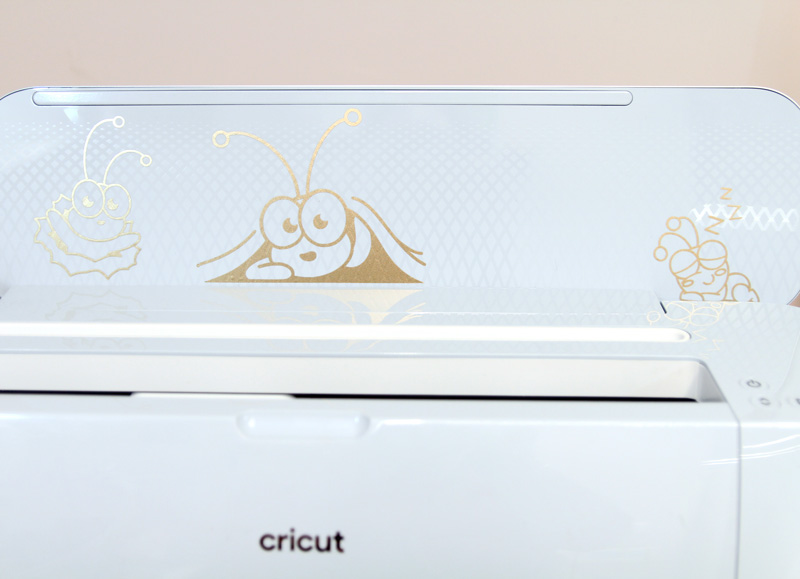 What are your favorite Cricut materials? Comment below!