These adorable citrus slice fruit cards are fun to color and then craft! Use them as greeting cards, invitations, or anything really – they're cute, quirky, open-ended and fun! This is a fun craft for tweens or tweens too, and great for birthday parties! Disclosure: this post contains commissioned images and links.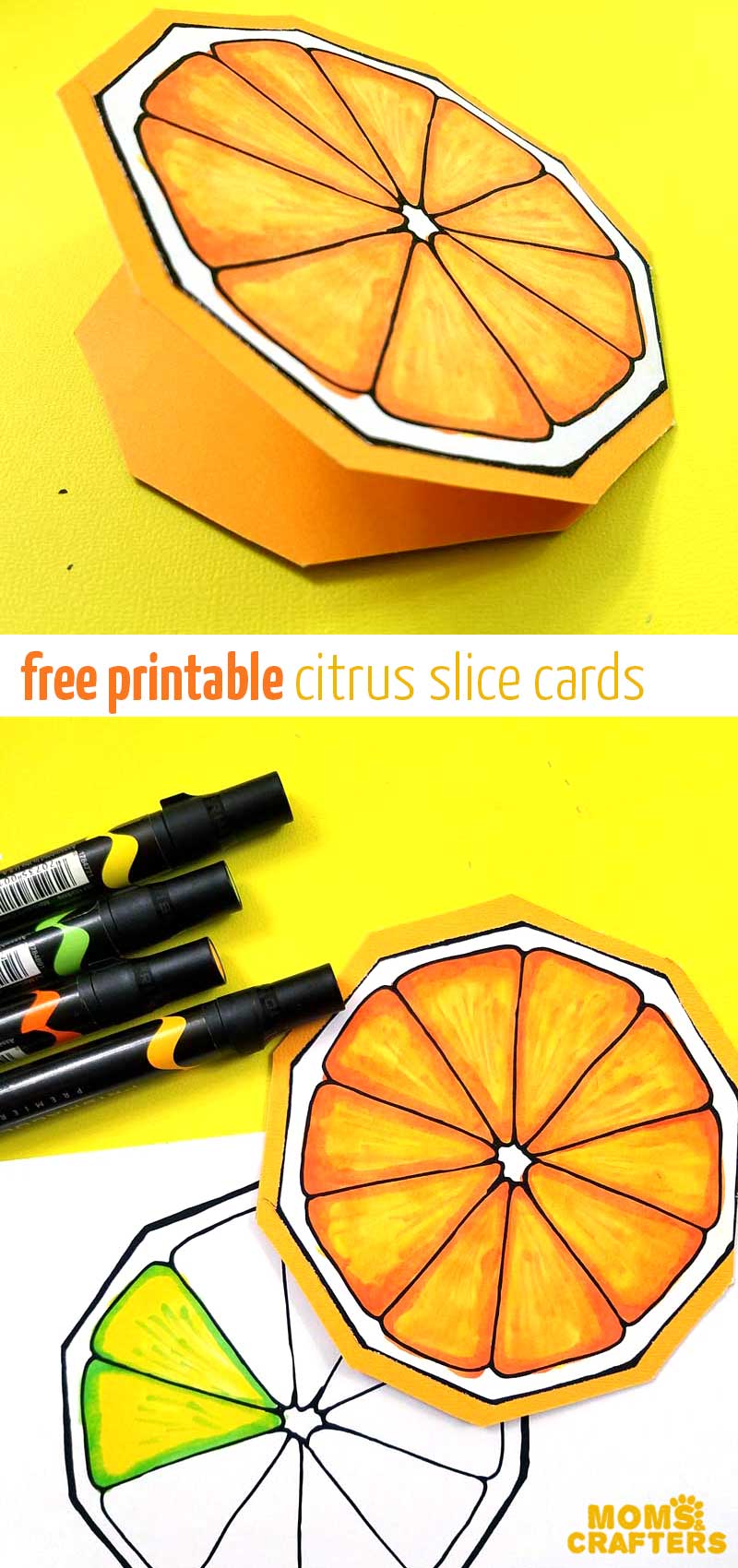 A while ago, I created this fruit coloring page and while I loved how it came out, I found the assembly a bit difficult. I wanted to turn it into a very basic color-in card and I finally got around to it.
Color these plain white citrus slices fruit cards in your citrus fruit of choice and then turn it into a super fun greeting card!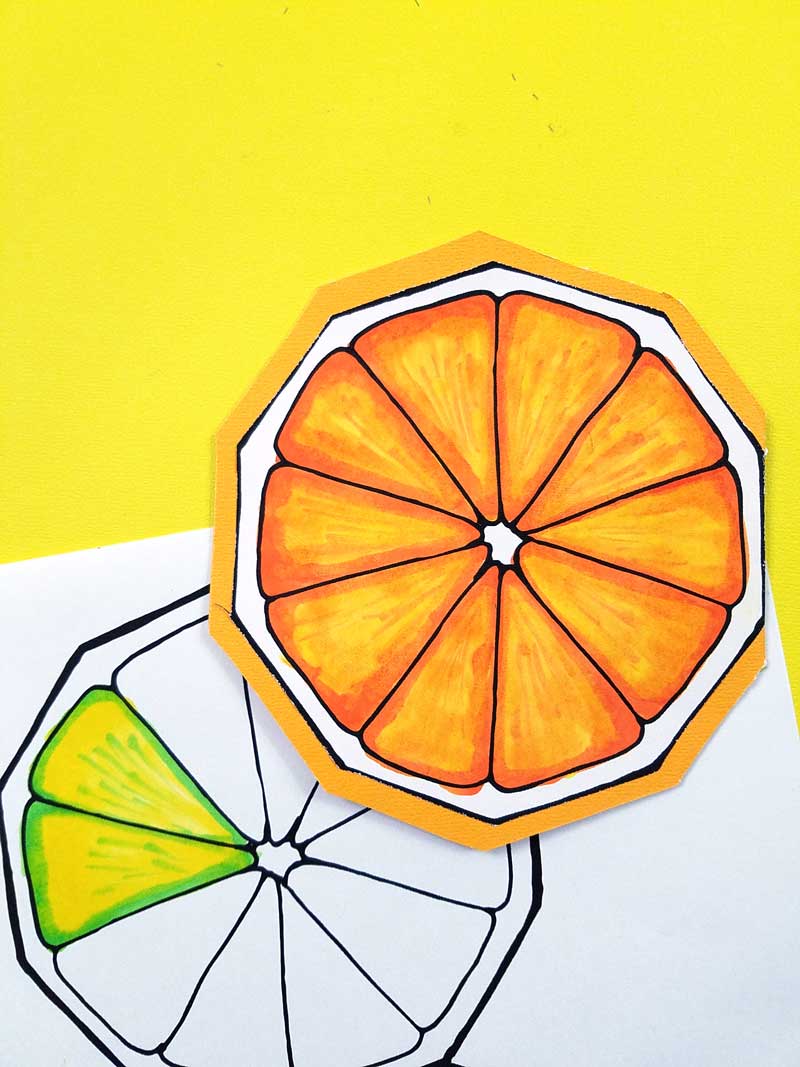 I used Prismacolor Premier markers to color these in and have included the tutorial below. I worked with the double-ended brush and fine tip ones, using only the brush tip as usual. I feel like it's much more natural and love how well it blends.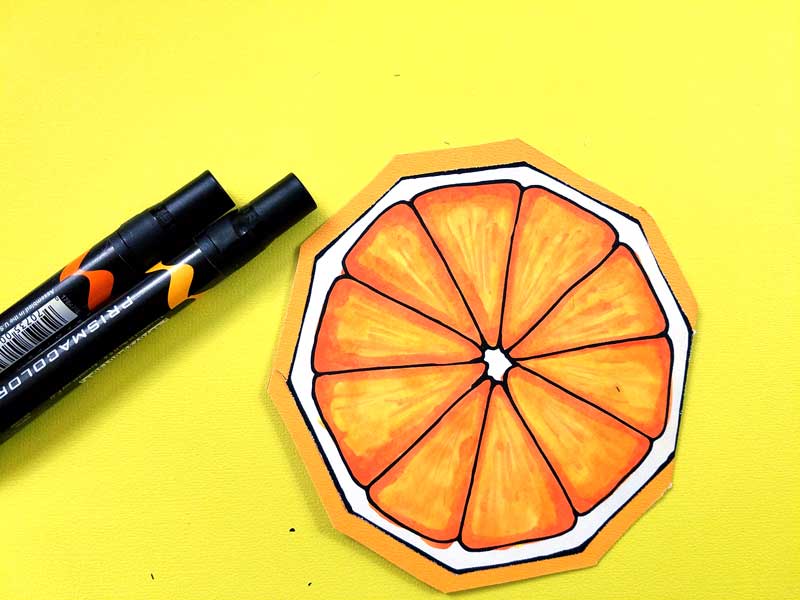 To assemble these fruit cards, you can simply print it on cardstock and cut out (cut the first half out, fold in half, then cut the second tracing it to make sure it comes out perfectly even since the hand-drawn lines are a bit ambiguous). Or assemble them like I did using regular paper and colored card stock.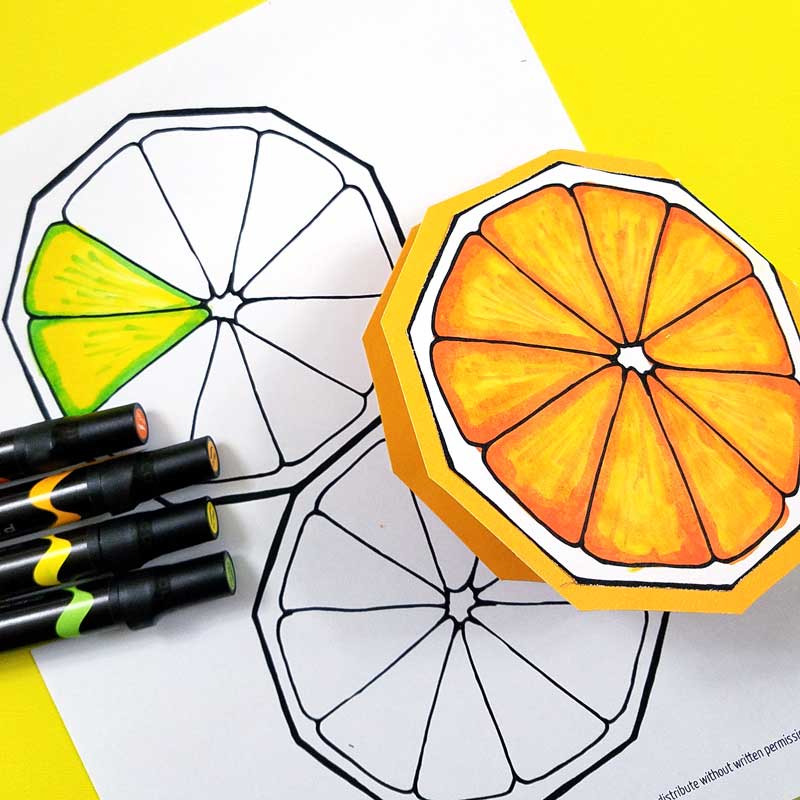 Alternatively, you can simply cut out the two halves separately and glue them onto a cardstock card – use the citrus slice template how you'd like, incorporating it into your craft however you want to!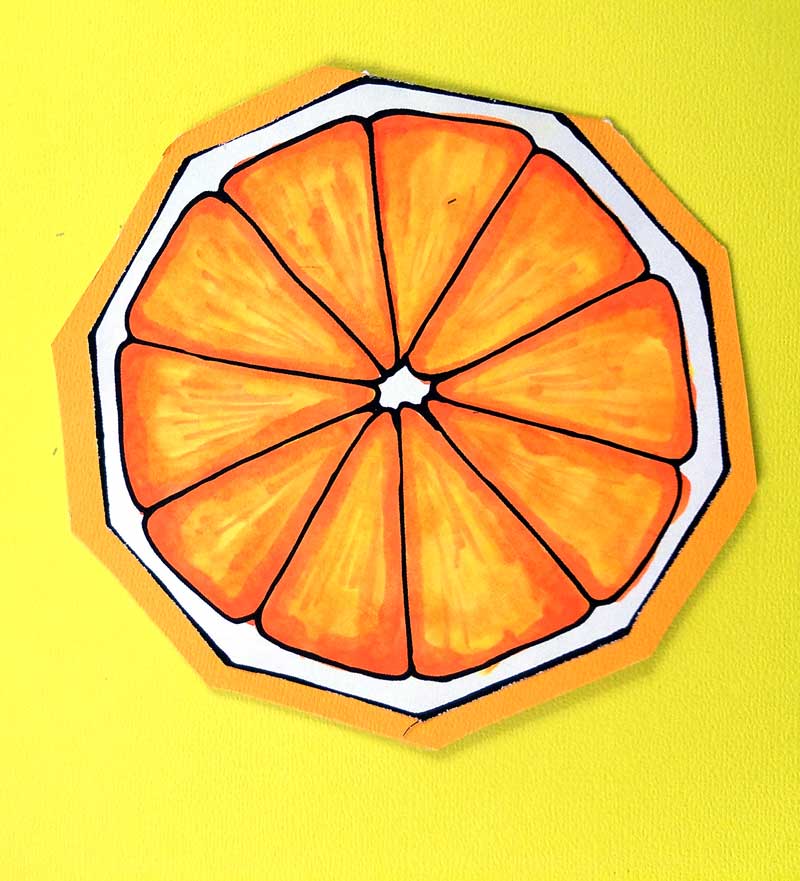 What you need to make these citrus slice fruit cards:
The template – download it by entering your email below. By downloading you agree to sign up to our free newsletter – opt-out at any time:

How to craft and color your fruit cards:
How to color the citrus slices:
Watch the video below, or scroll down for step-by-step photos and instructions!
1. I recommend using 3 shades of a color. Start by outlining your section and creating a few light strokes that go with the direction of the the segment.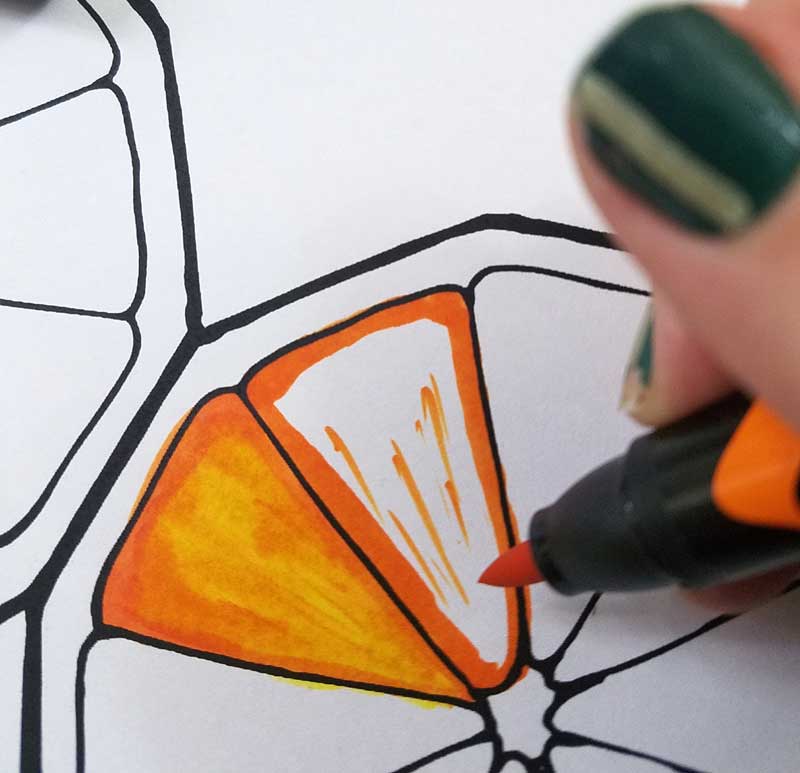 2. Continue with your medium color, creating strokes along the top of the wedge, pressing down slightly at the edge and continuing lightly downward to blend it.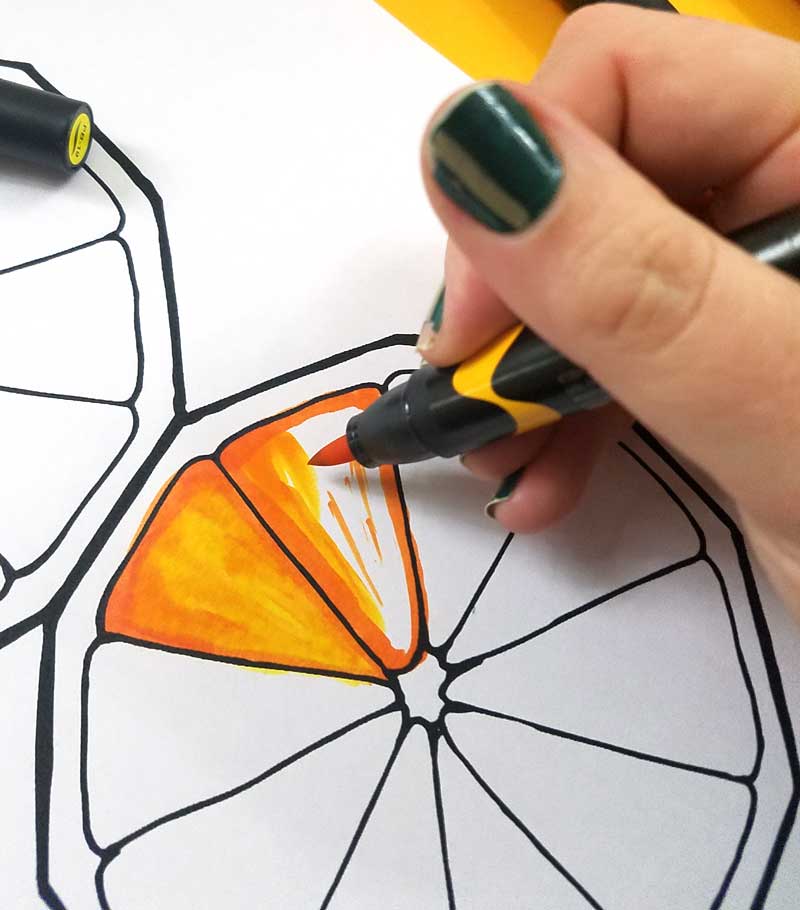 3. Fill in the segment with a light layer of your medium color.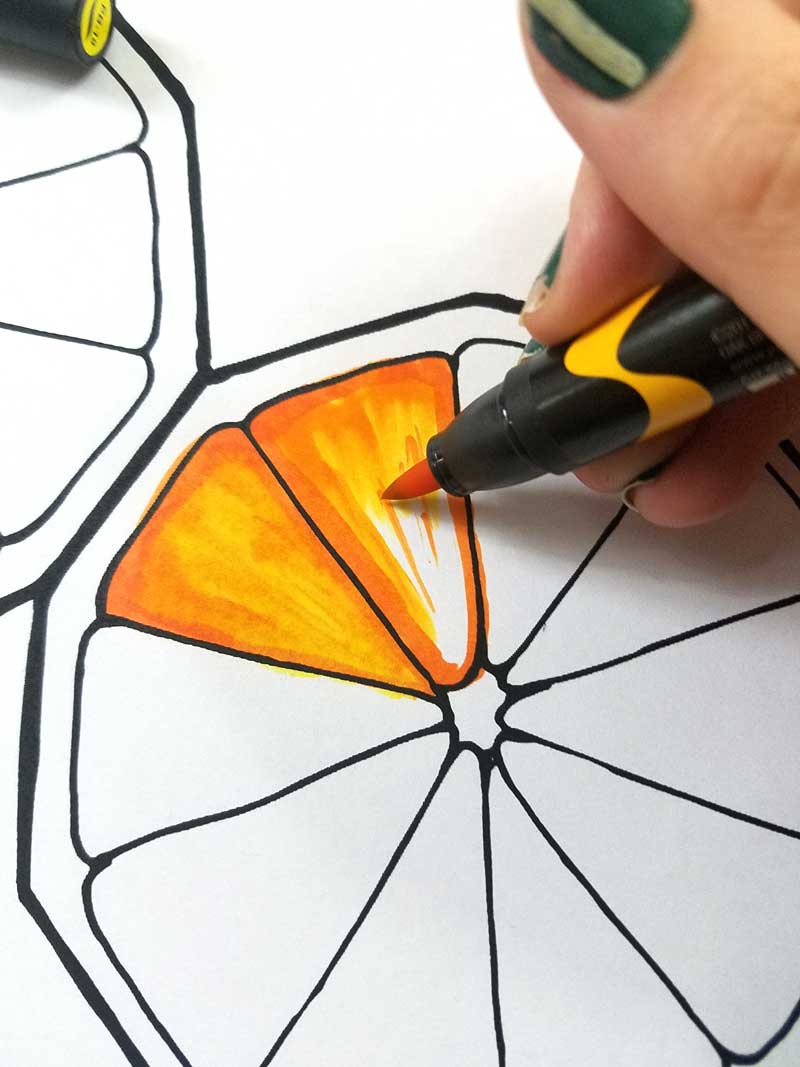 4. Color over it in your lightest color to brighten and blend it.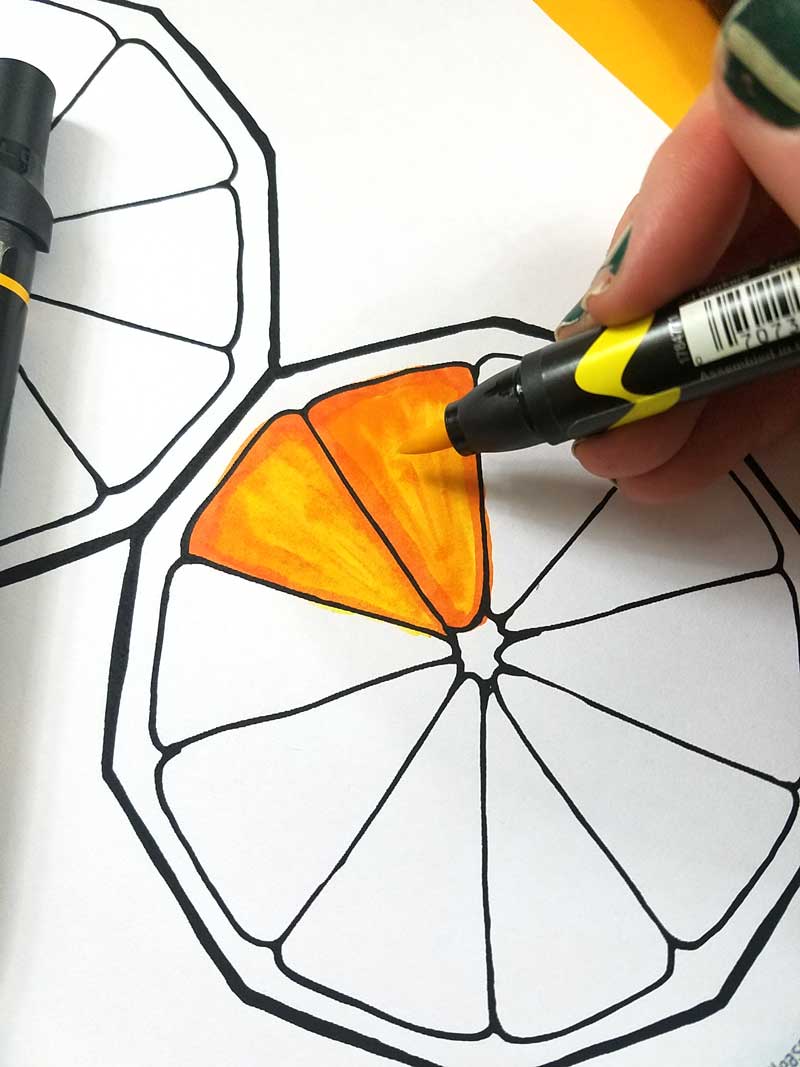 How to assemble the fruit cards:
1. Color it in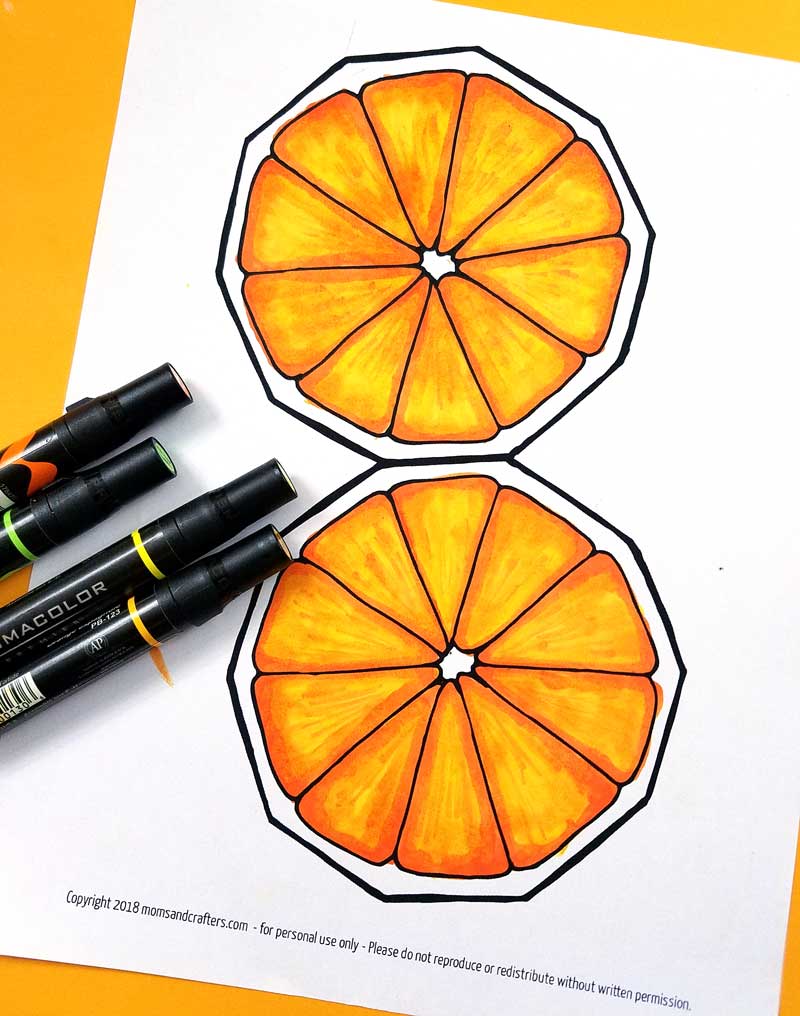 2. Cut out your citrus slice card.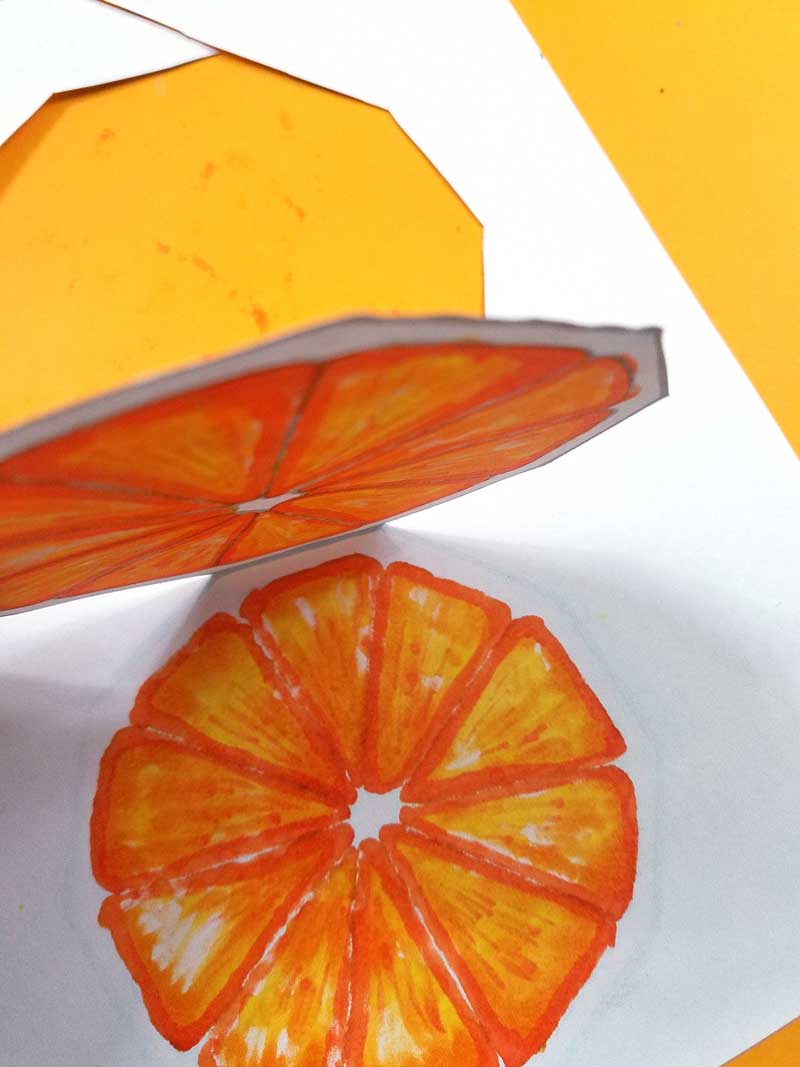 3. Glue your card onto coordinating cardstock.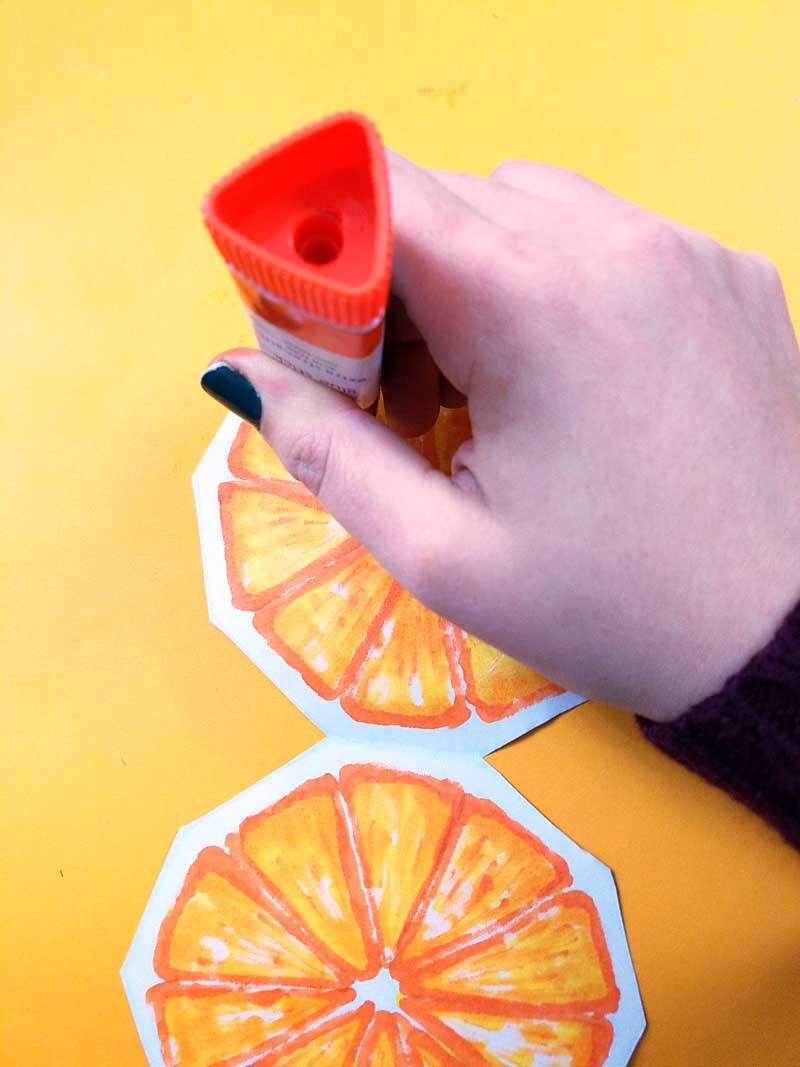 4. To make sure you cut out both halves evenly, first cut out half your card leaving a thin border. Make sure to cut until what would be the centerfold.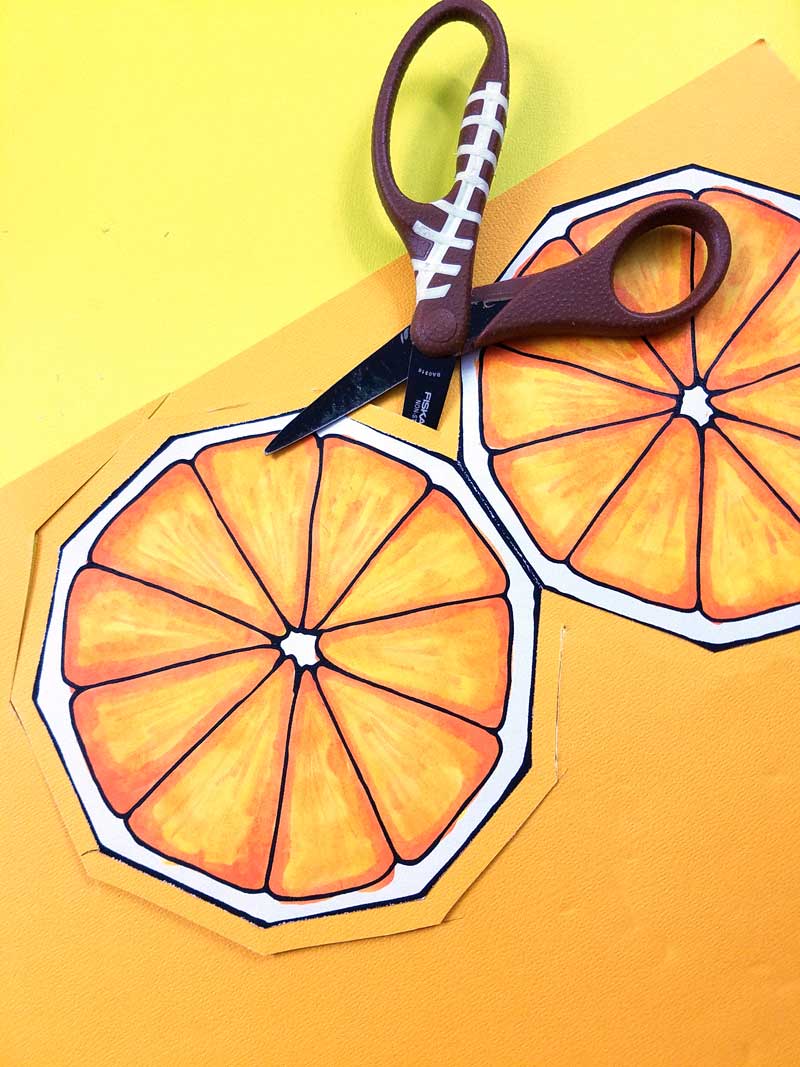 5. Fold your card along the center fold line (where the two citrus slices meet) and cut out the rest, measuring according to the first half of the card that you cut out.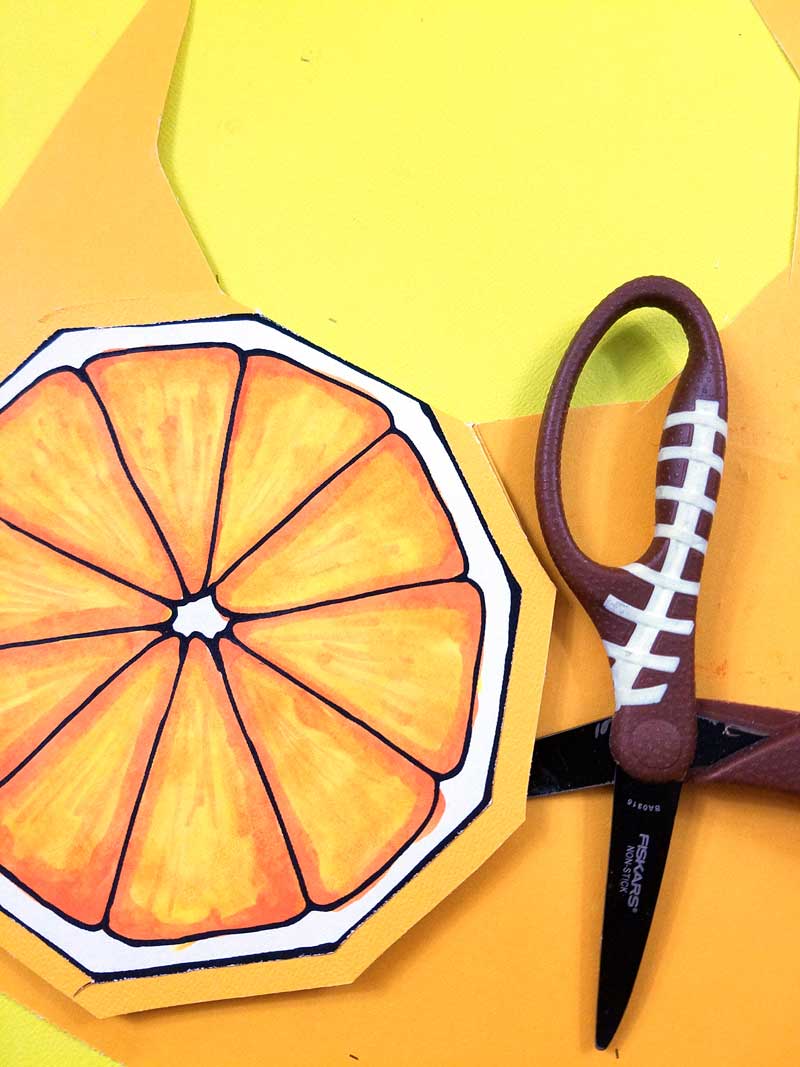 Your fruit cards are complete! Try it in orange slices, lemons, limes, and grapefruit.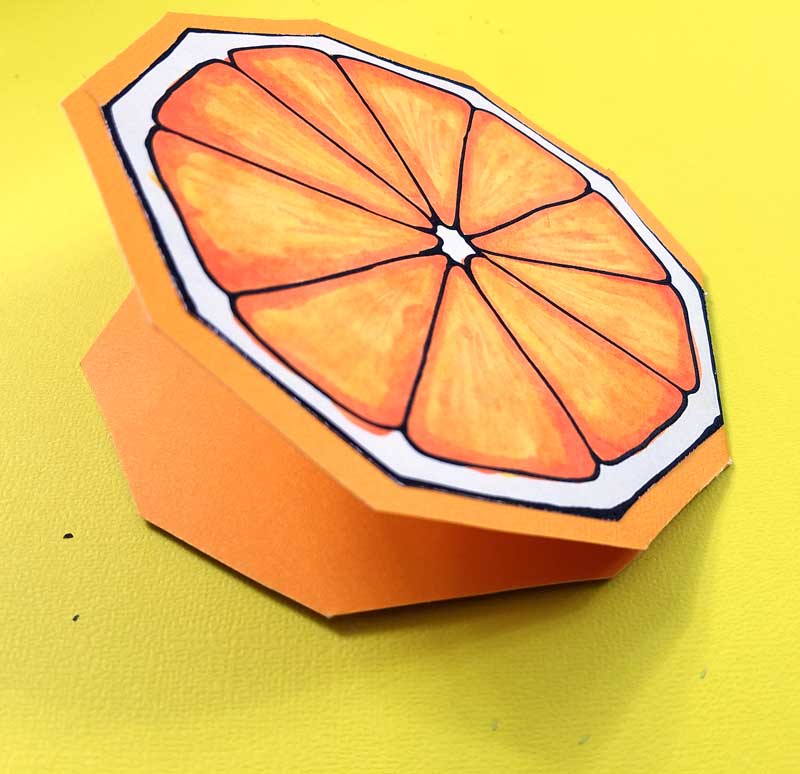 What will you be using these fruit cards for? Comment below!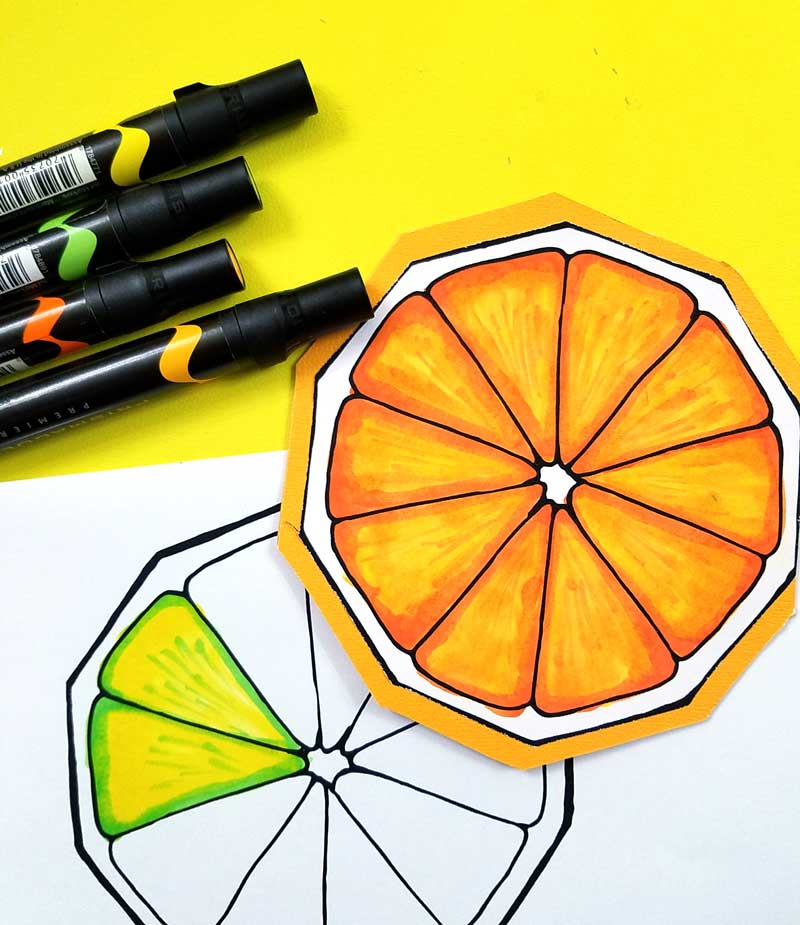 Loved these citrus slice fruit cards? How about some more cool crafts?!