In honor of the new school year, I decided to create a free printable adult coloring page for the older students! This office supplies coloring page is fun and quirky, and a great way to unwind before the new year sets in.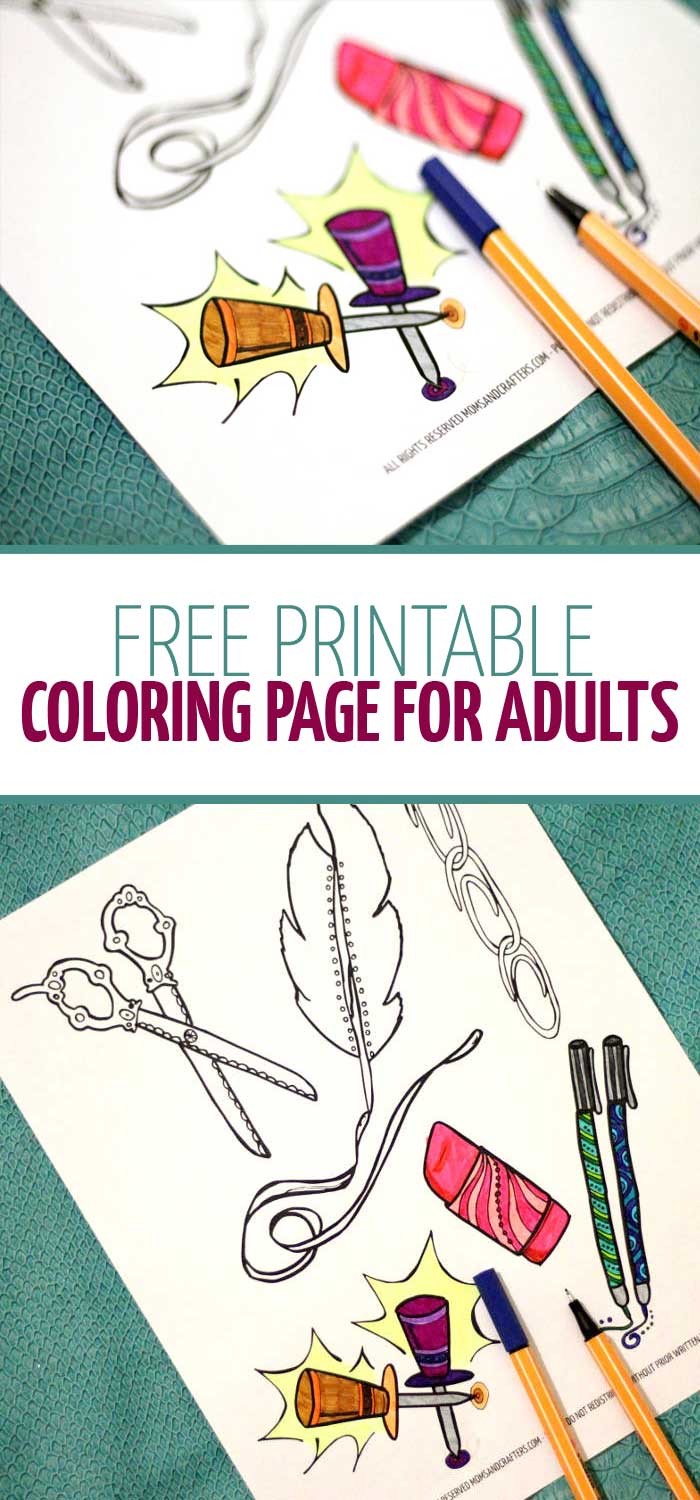 Are you a stationery store fanatic? As much as I was relieved when I finished with school, I sure did miss visiting the stationery aisles. I just love all those cool colorful stuff…
Disclosure: this post contains affiliate links.
I used to take my notes with pretty pens, alternating the color of each line. Yep, I was THAT annoying student whose desk was covered in STUFF.
Today, I make up for that with adult coloring supplies. I once again use my fine point markers and cool erasers. I also have this blog that keeps me going with the stationery (planners and fun pens for filling them in…) but I still miss those days!
[convertkit form=5124937]
While the feather pen may not quite fit (I couldn't resist…) it adds some charm to the page. I also wanted to include something that you can play around with coloring a little more. I wanted to color it, but couldn't find my Prismacolor Premier pencils when it came time, as I had just moved over to a new desk. I felt like I needed a good soft core for blending on that one. Next time…
How I colored the office supplies coloring page:
The first step, of course, is to print it (see above).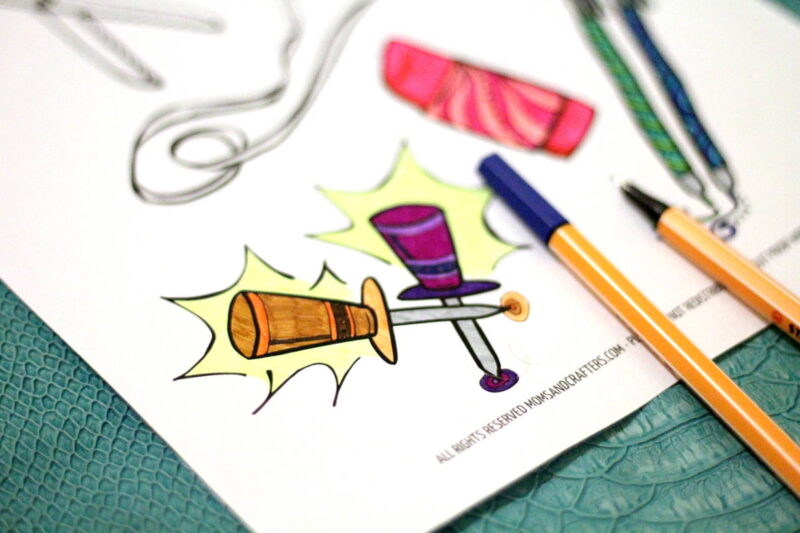 I didn't have much time as I wanted to get this to you before my next newsletter. So I forced myself to relax (yep, it's a mom thing. If you don't force yourself, you won't get to relax…) And I pulled out my most relaxing, zen-like coloring tool: My Stabilo 88 markers (which also used to be a note-taking favorite!)
I didn't get very far in the picture before Baby Y started screaming for food (he screams…) and I had to stop. But I think I colored enough for you to let you know just how cool this office supplies coloring page can be.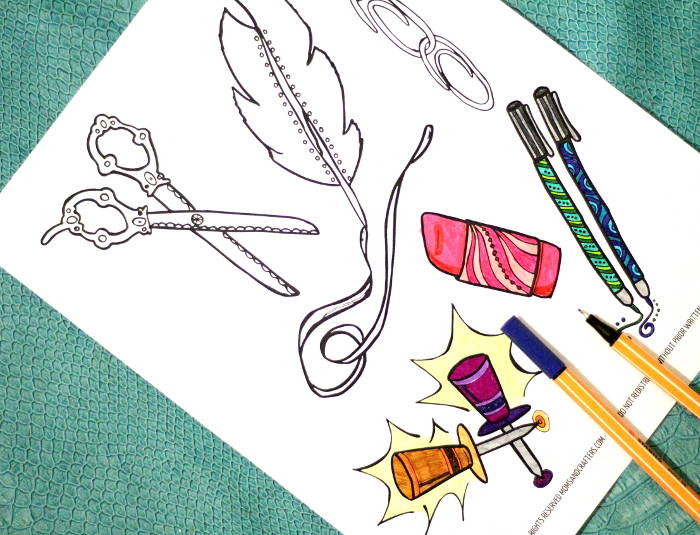 But wait – it gets cooler! A friend of mine suggested a cool craft with this (it was her idea to begin with.) She will be guest posting it next week – so stay tuned! You can find it here!!! It's something practical and fun that I know you'll enjoy.
So meanwhile, download and print this office supplies coloring page, color it in, and follow along for more!
[convertkit form=5124937]
[irp posts="11670″ name="Coffee and Tea Mandala Coloring Pages for Adults"]
Color and enjoy!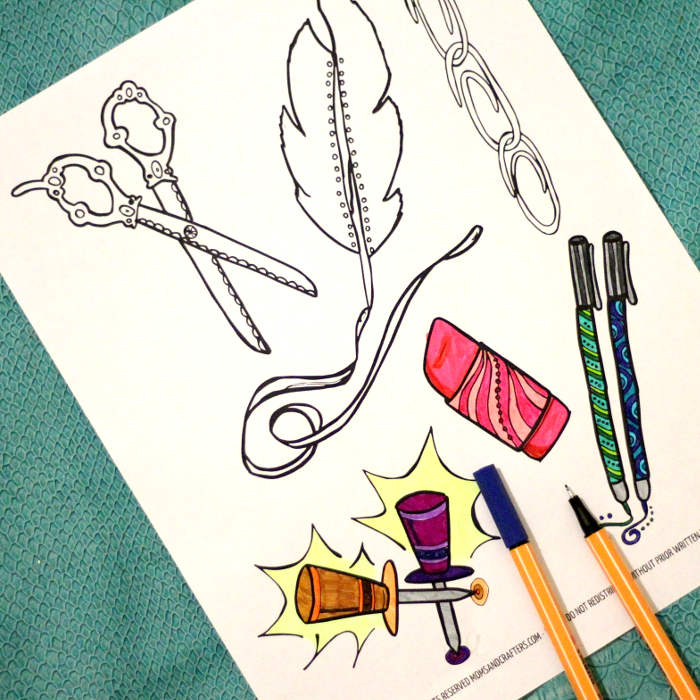 Shop the post- scroll through for some fun adult coloring suggestions: