(Disclaimer: post contains affilliate links.) Despite the bitter cold we're experiencing, Spring IS just around the corner, and so I decided to share with you these DIY felt flower necklaces in anticipation. For those of you that love jewelry making crafts, you should know that I do have a special section on this website dedicated to that!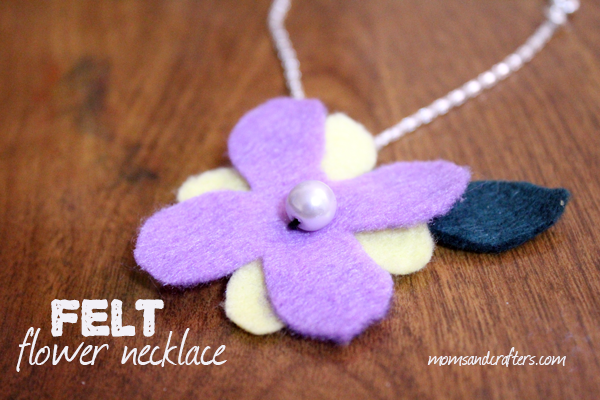 This is a unique take on felt flower appliques – converted slightly to be wearable as jewelry. You can, of course, make the same flowers and glue them using E-6000 glue to a headband or hair clip.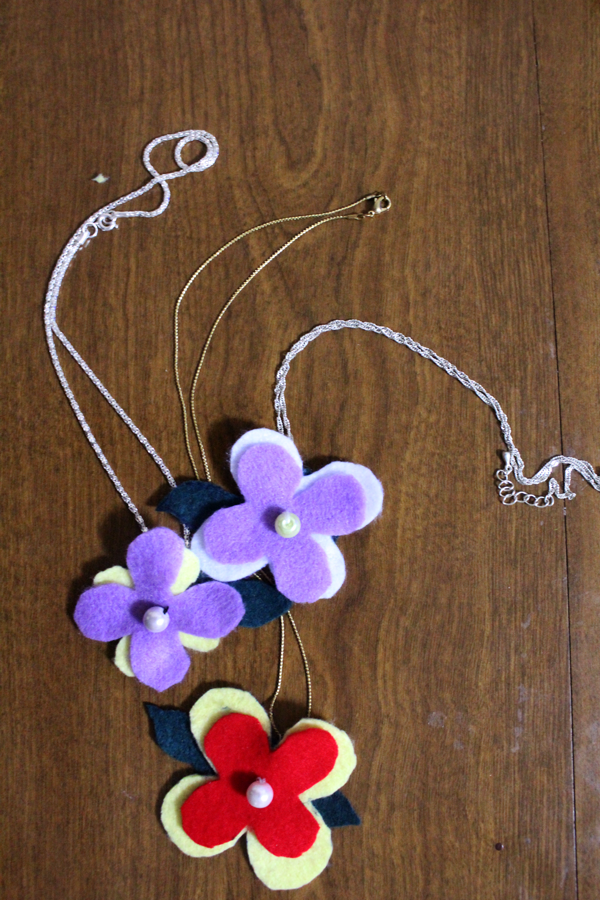 To tell you the truth, I could have created templates for this but I did not. I believe that every craft should offer some freedom of expression, and should be totally adapted to the maker, and so it is more beneficial if I guide you in making the shapes yourself.
Supplies you'll need for the felt flower necklaces: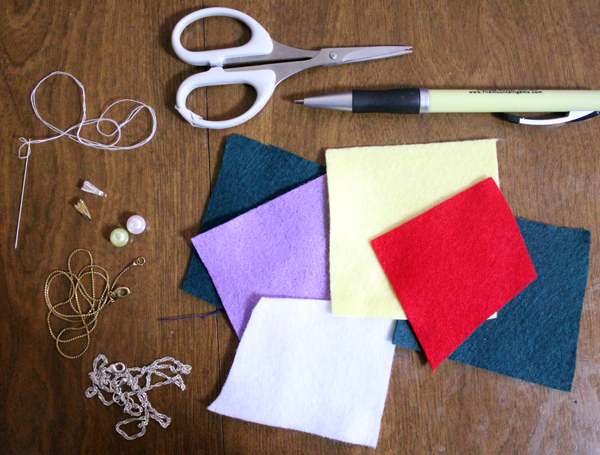 How to make felt flower necklaces:
Step 1: Draw and cut out a simple flower shape on one color felt.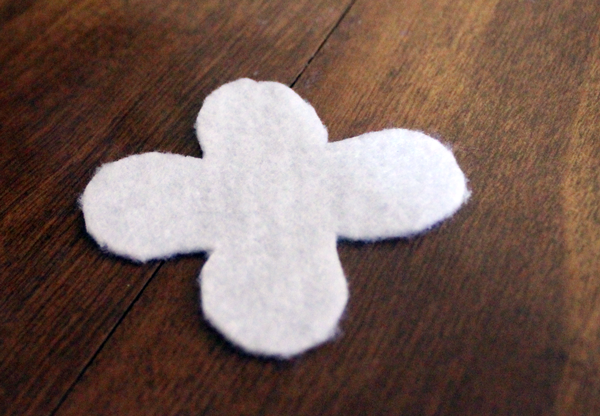 Step 2: Use this shape to guide you in cutting out another similar shape: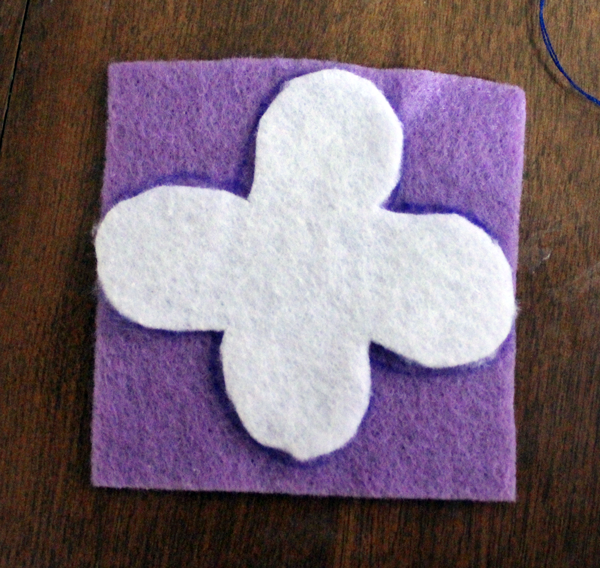 This time, cut inside the markings you made so that this flower is a little smaller…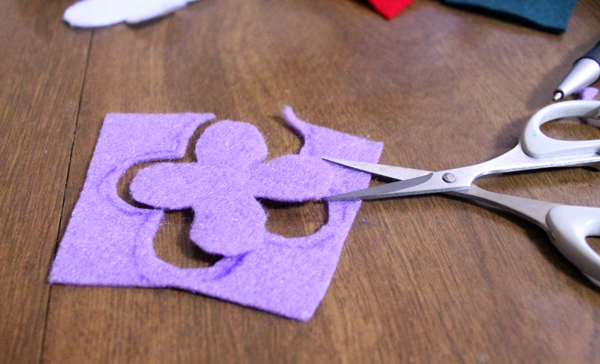 Step 3: Use your flower again to guide you in drawing your leaf. Mark off Draw a leaf, and mark off the corners of your petals (the "V" where they meet).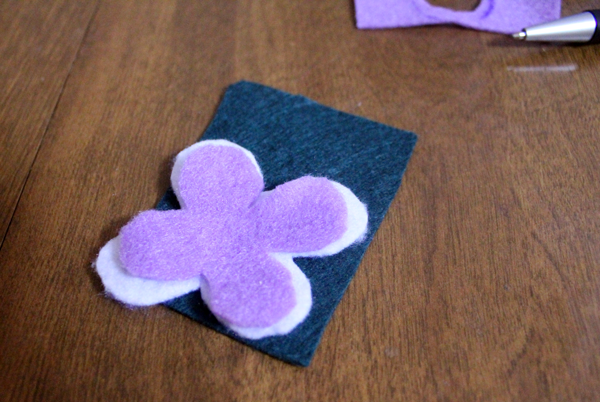 Use the markings of the inner corners to make a circle that will be your "base", connect that to the leaf, and cut it out. It should looks something like this: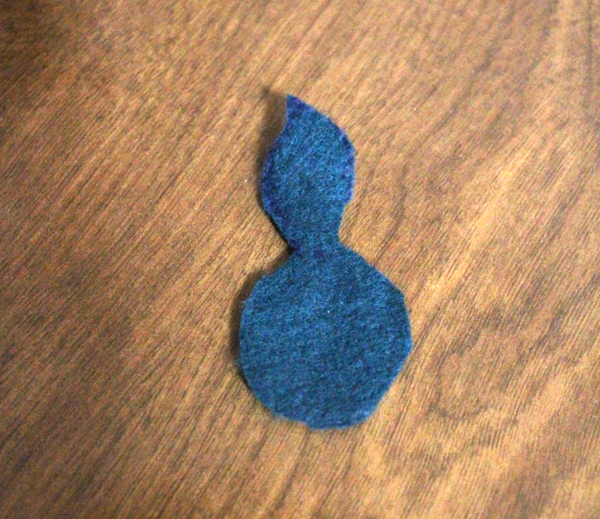 Step 4: Put 'em all together! Insert the threaded needle from the back, through the center of your leaf, and two layers of flower.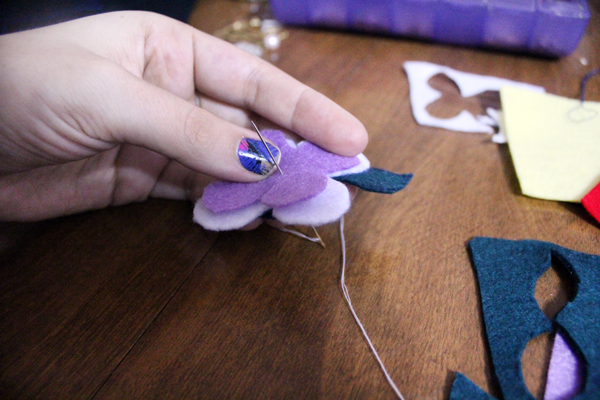 Add the bead to the mix. Then bring it back to the back, by sticking it through the layers from the front. continue to sew a few times as you would a button.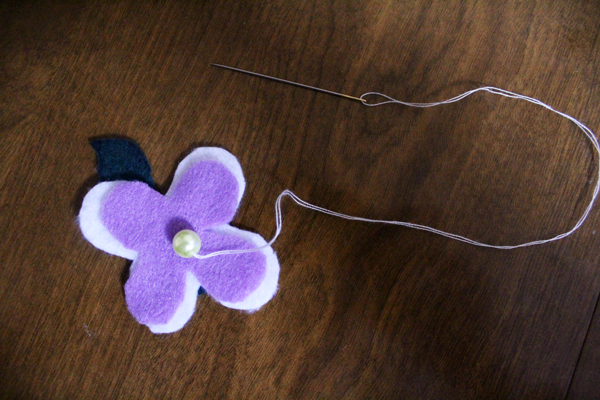 Step 5: You'll sew on the bail too, attaching it only to your base circle and not through all the layers. Just a few simple in and out stitches will do.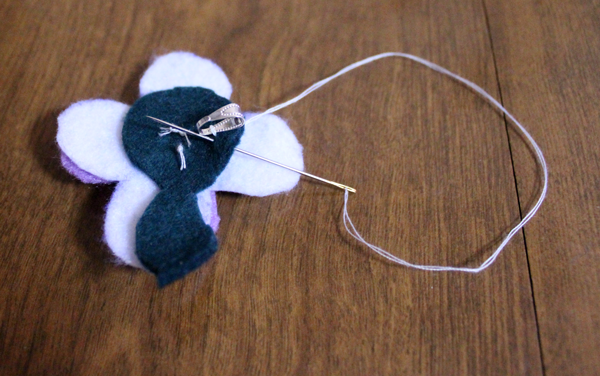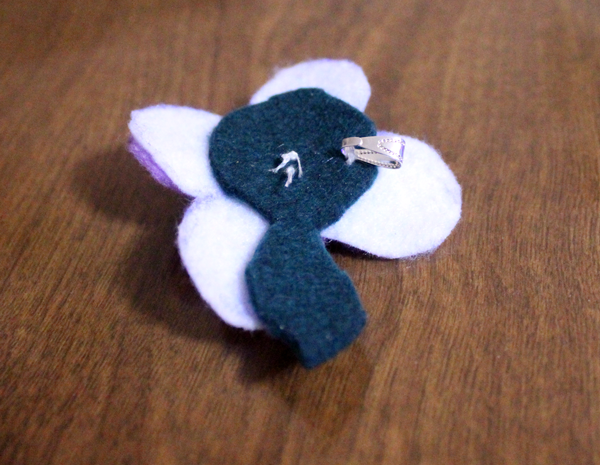 Step 6: String your chain through the bail.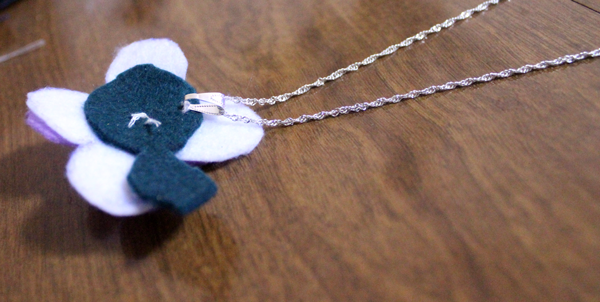 You're ready to wear her, and show her off!!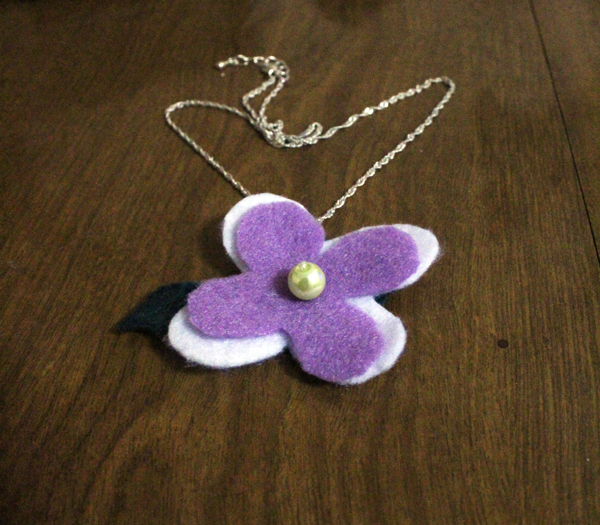 Be a good friend and share the goodness! Make a few to pass around, make it for Mom as a mother's day gift, and don't forget to pin the image below so that others can make it too.