If you loved learning how to make a woven leather bracelet, you'll love this felt headband tutorial! This post contains affiliate links.
---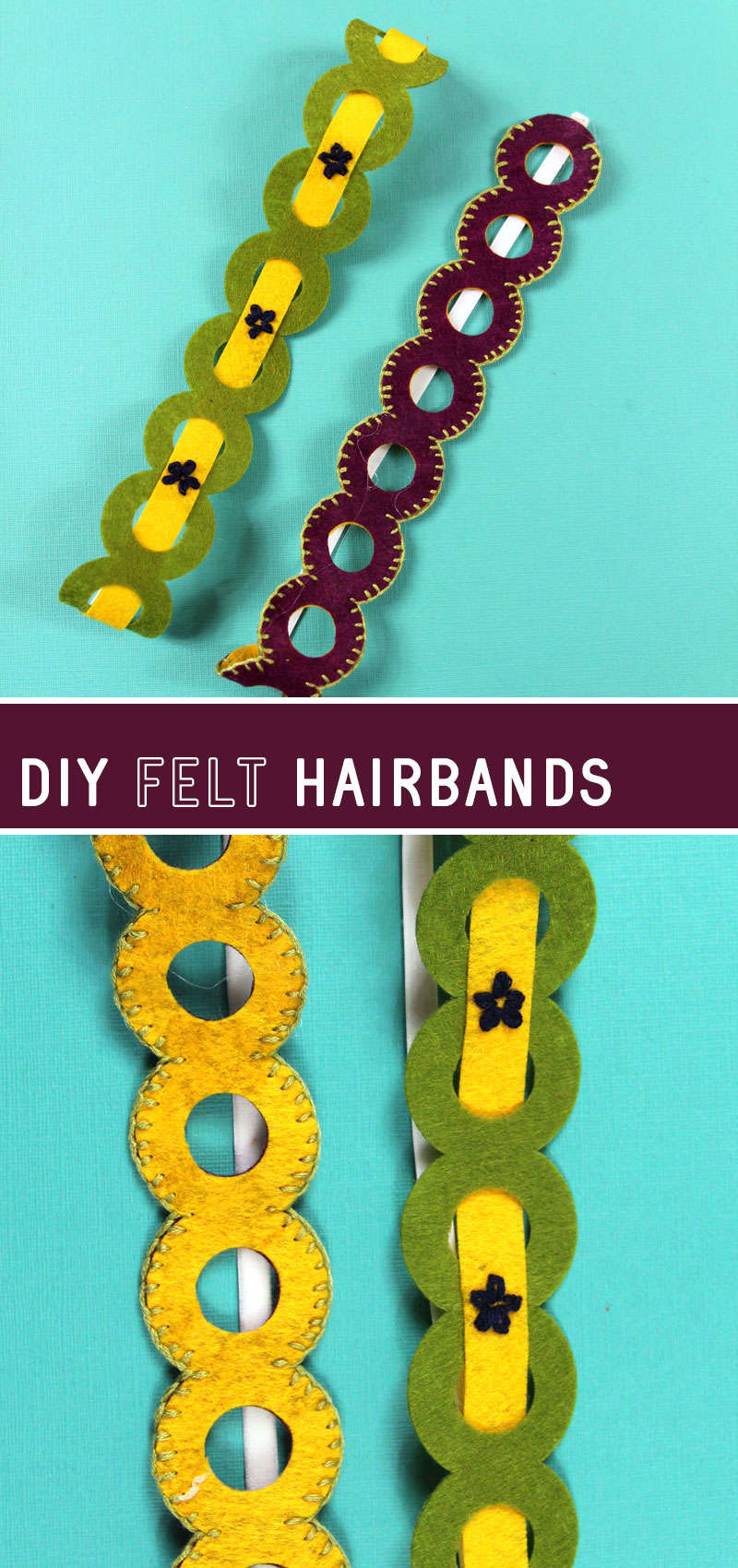 A few months ago, when I made a template for some cool leather bracelet to make with my Cricut, I realized they'd make cool headbands too!
Today, I'm sharing with you how to use the same template and make beautiful embroidered felt headbands.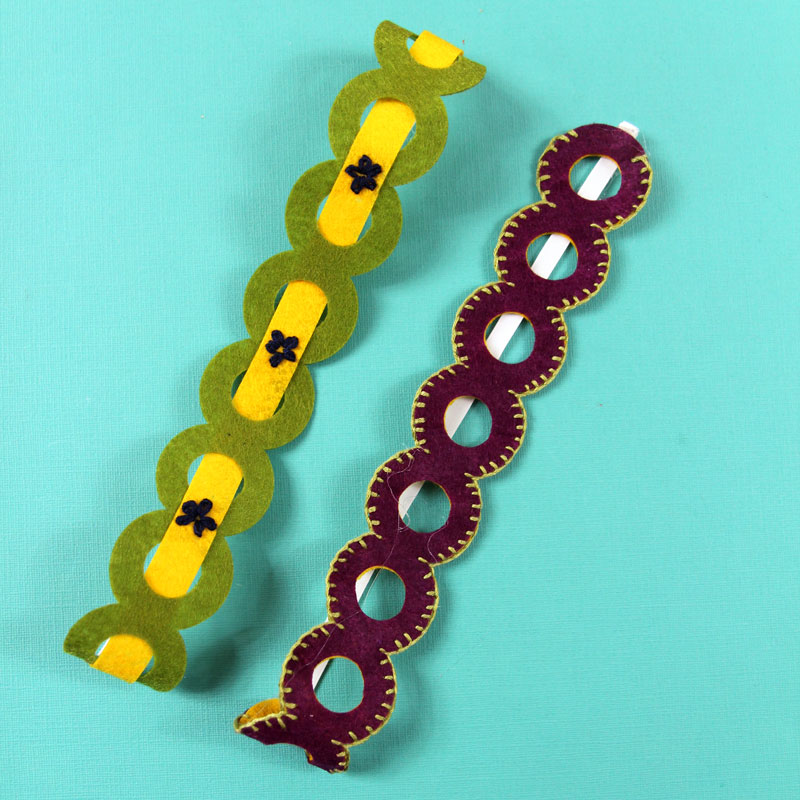 You can make this using a Cricut cutting machine – either the Explore Air 2 or the Maker. You can also use cut this simple design by hand – it'll just be a little more complicated. You'll need to scale up the included pattern as it was designed for a bracelet.
I love how flawlessly the rotary blade on the Maker cuts felt but if you're using Cricut brand felt (more on that later), you can cut it using the Explore Air 2 and fine point blade.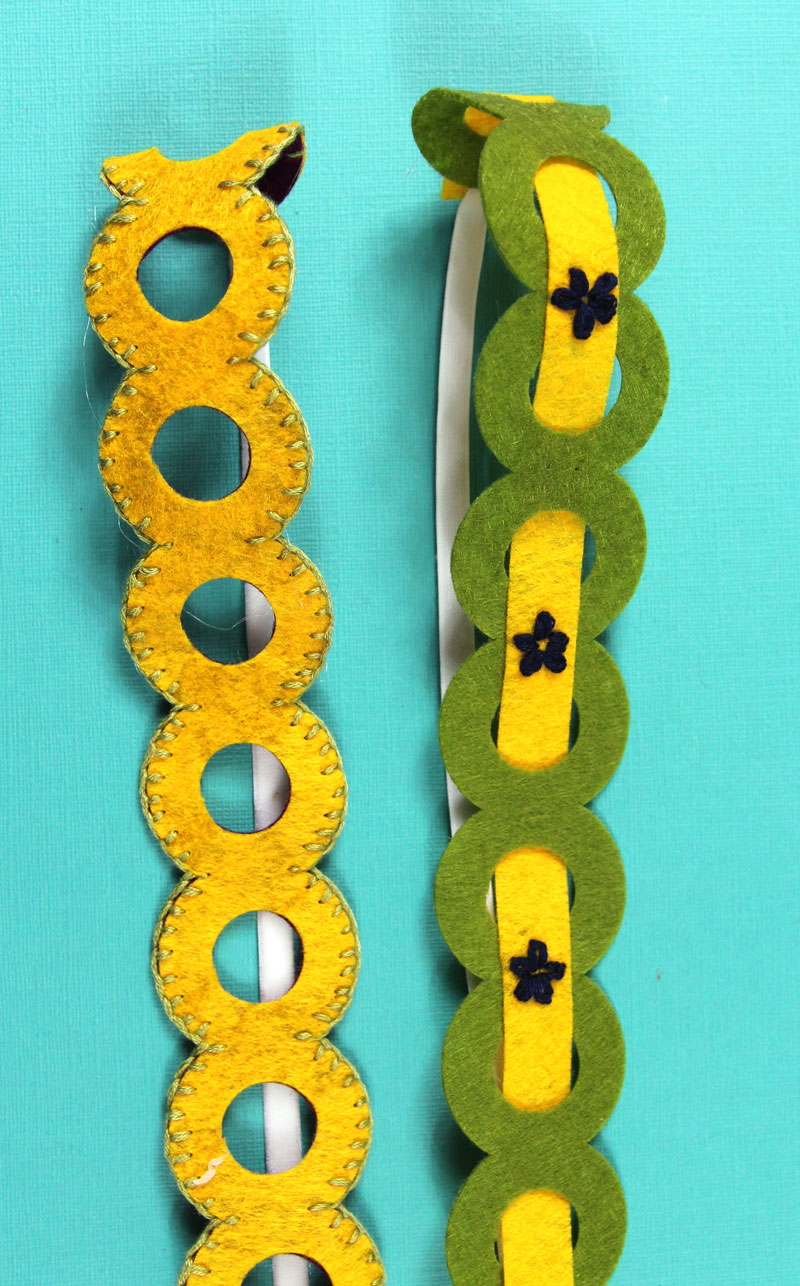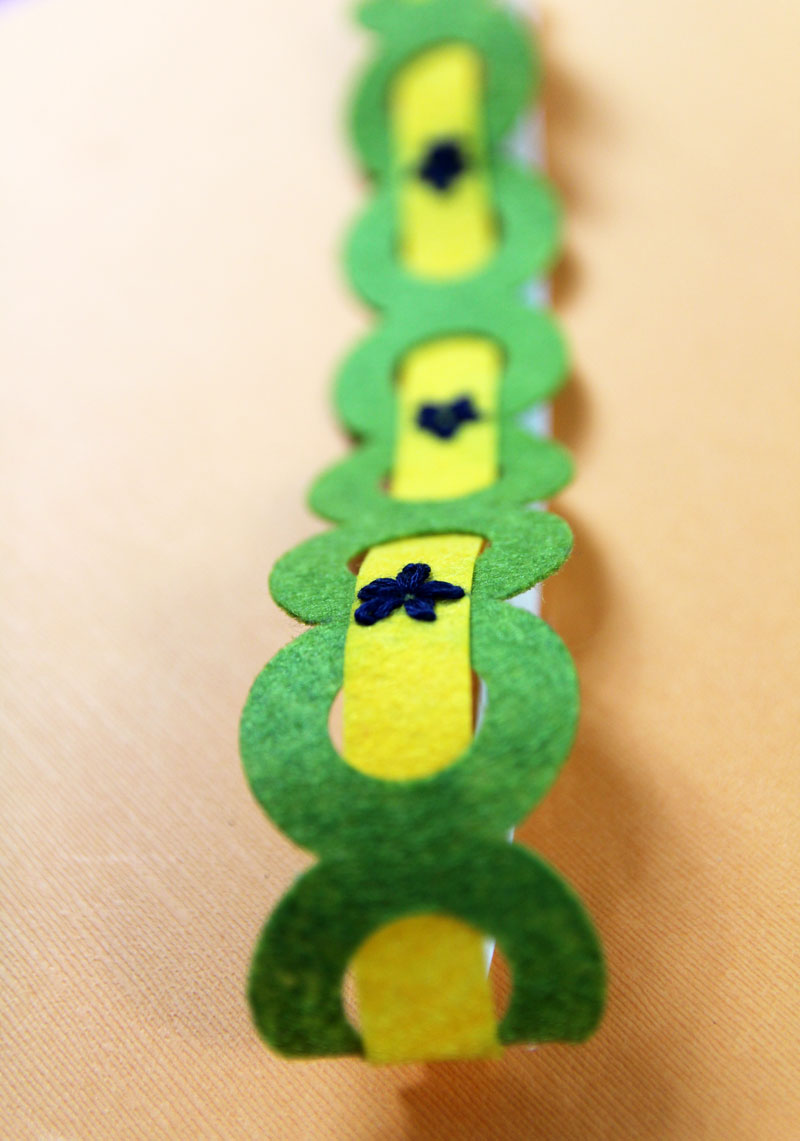 You'll see here two styles featured: one with the strip weaving through the center, and one made of two layers of the circles portion, so that it's reversible. You can play with my design and adjust it to make it something you love!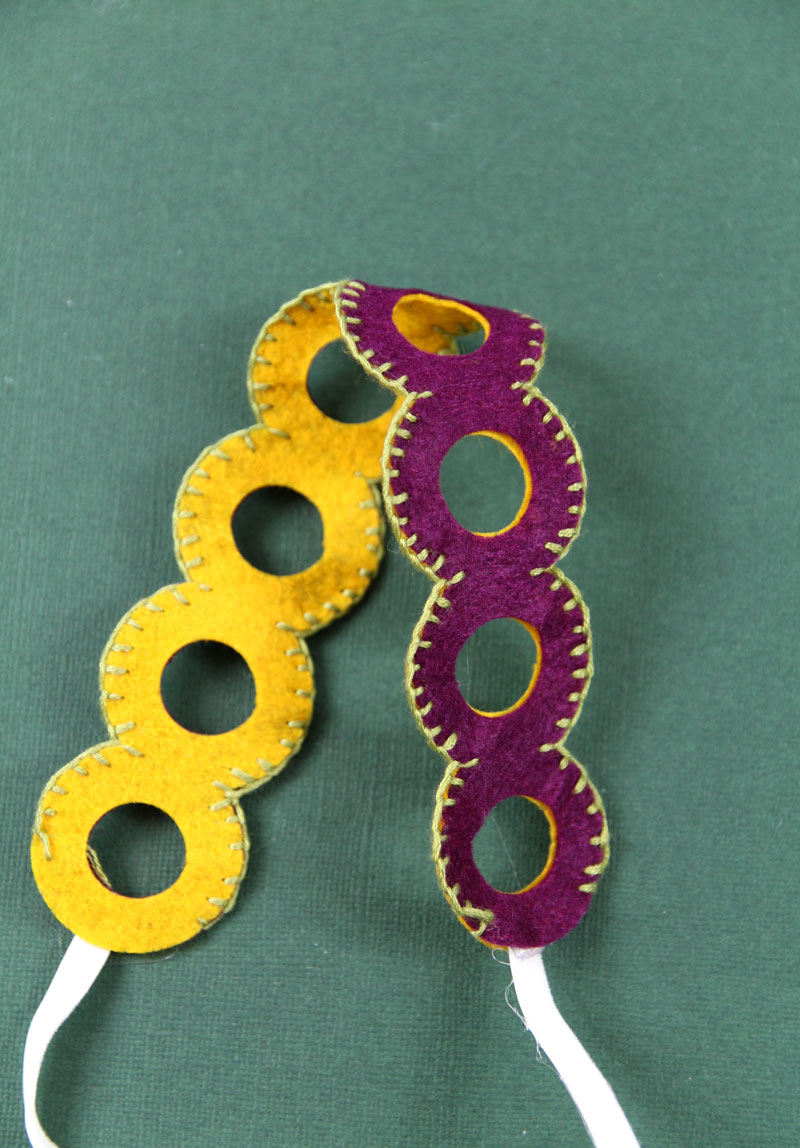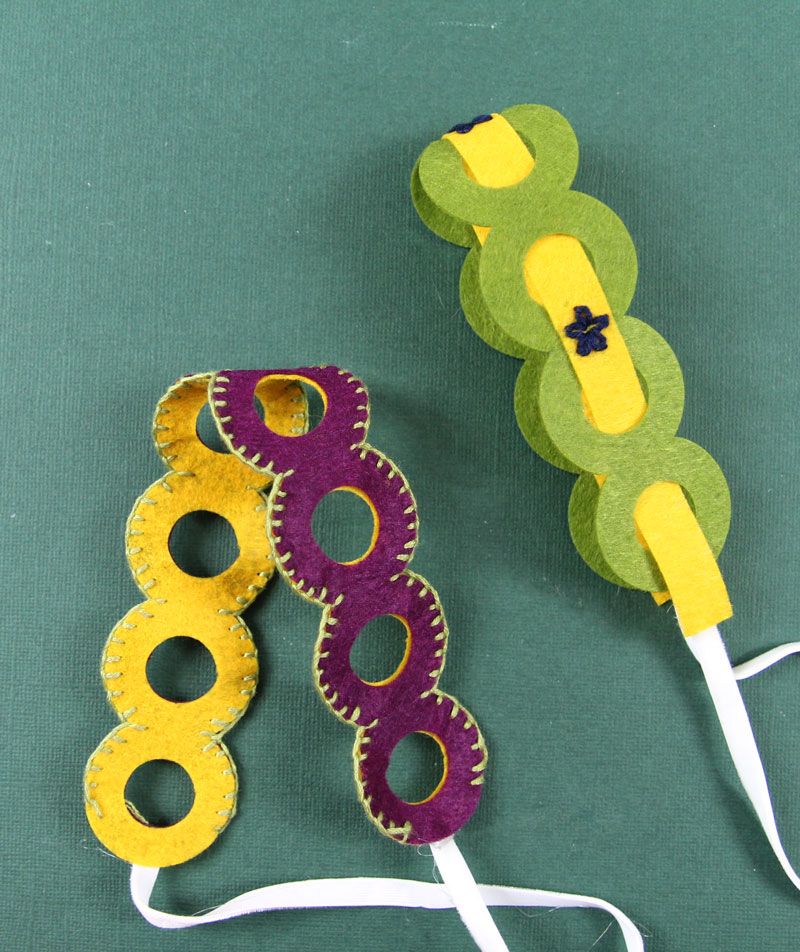 Which felt should you use for your DIY felt headbands?
I used Cricut brand felt to make these.
Cricut felt is quite different from most felts I've used as it's more paper-like. This has a few benefits when using it in a cutting machine:
It leaves much less residue on the mat. In my photos, you can see residue from two large circles cut from another felt for a different project. That was not Cricut felt.
It cuts more smoothly. You can use it with a fine point blade on your Explore Air 2. Other brands need to be bonded first and will need a deep point blade.
It comes in 12×12 sheets – great for larger projects.
The biggest drawback: it's not exactly a thick, plush wool felt.
For this project Cricut felt was perfect, especially when doubled, as in the reversible headband.
If you're using a Maker with a rotary blade, any felt will do. If you want a thicker headband, use your favorite thick felt.
What you need to follow this felt headband tutorial:
For cutting with a Cricut machine:
Assembly materials:
Download your free template:

How to make felt headbands:
First, load your SVG into Design Space. Resize it to fit a little more than halfway around the head. If you feel like it's getting thicker than you like, you can copy and paste the pattern, line up two (overlap it partially if you only want it a little longer – just make sure the circles align) and weld them.
You can see recommended headband sizes here.
Just make sure to keep the center strip proportionate.
Copy and paste the pattern as many times as you'd like, and change your colors as needed.
1. Trim your felt to size. Place it on your mat in the top left corner. Use your brayer to adhere it well and remove any air bubbles.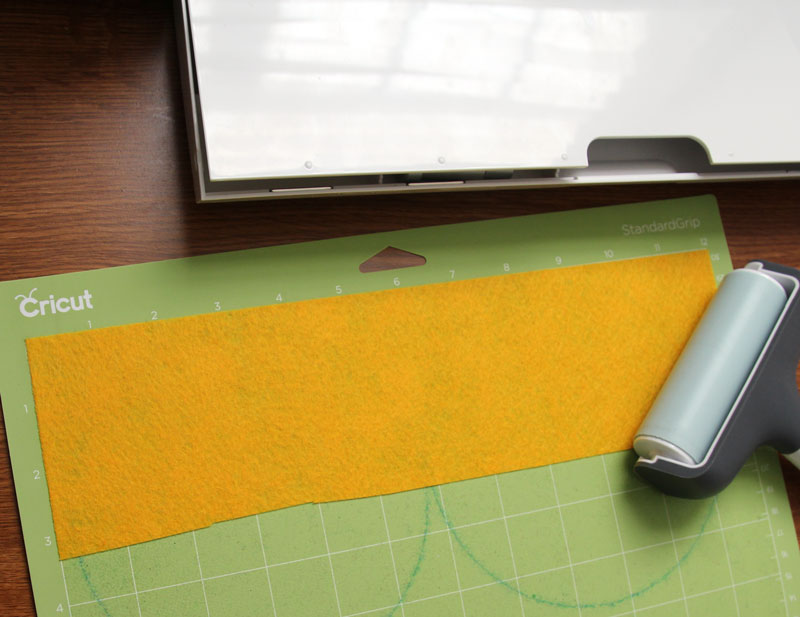 2. Load your rotary blade into tool holder B. Follow the machine instructions to load your mat and cut.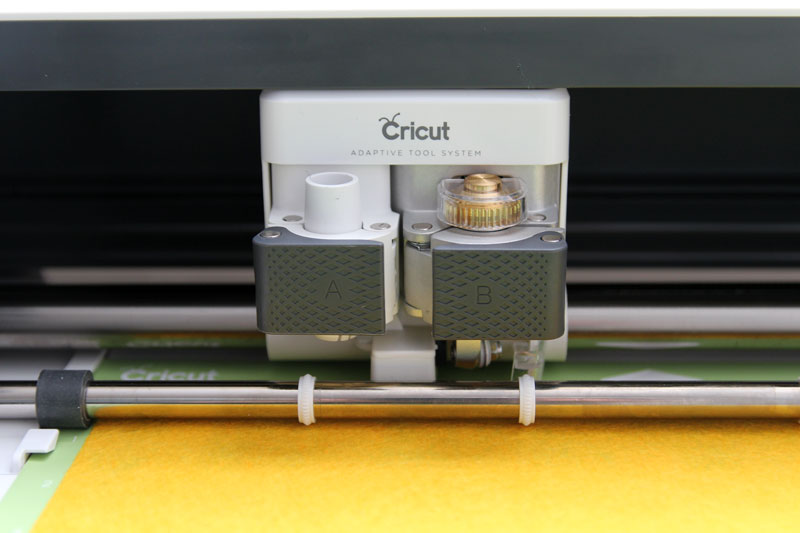 3. Remove your outline and inner circles, and remove your project.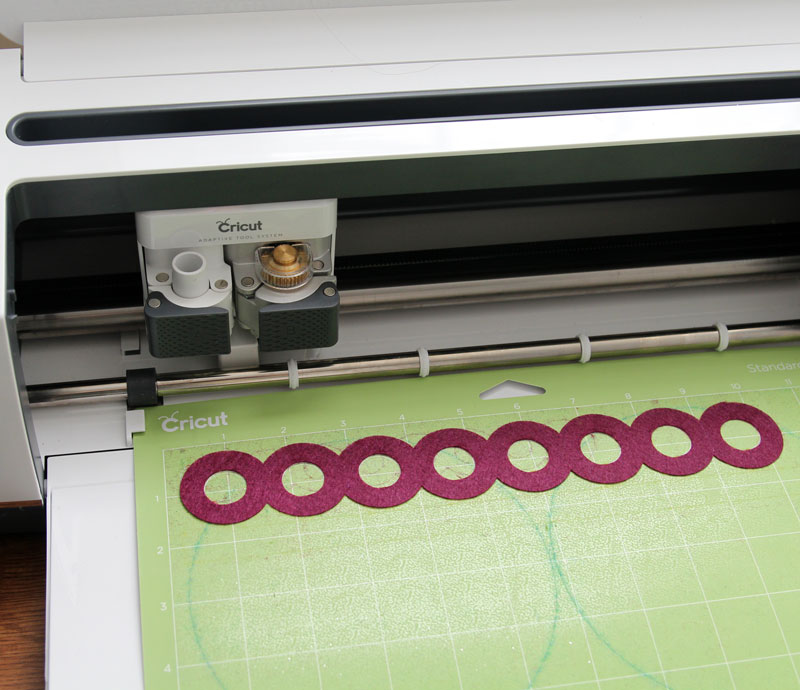 4. Repeat until you've cut all your pieces.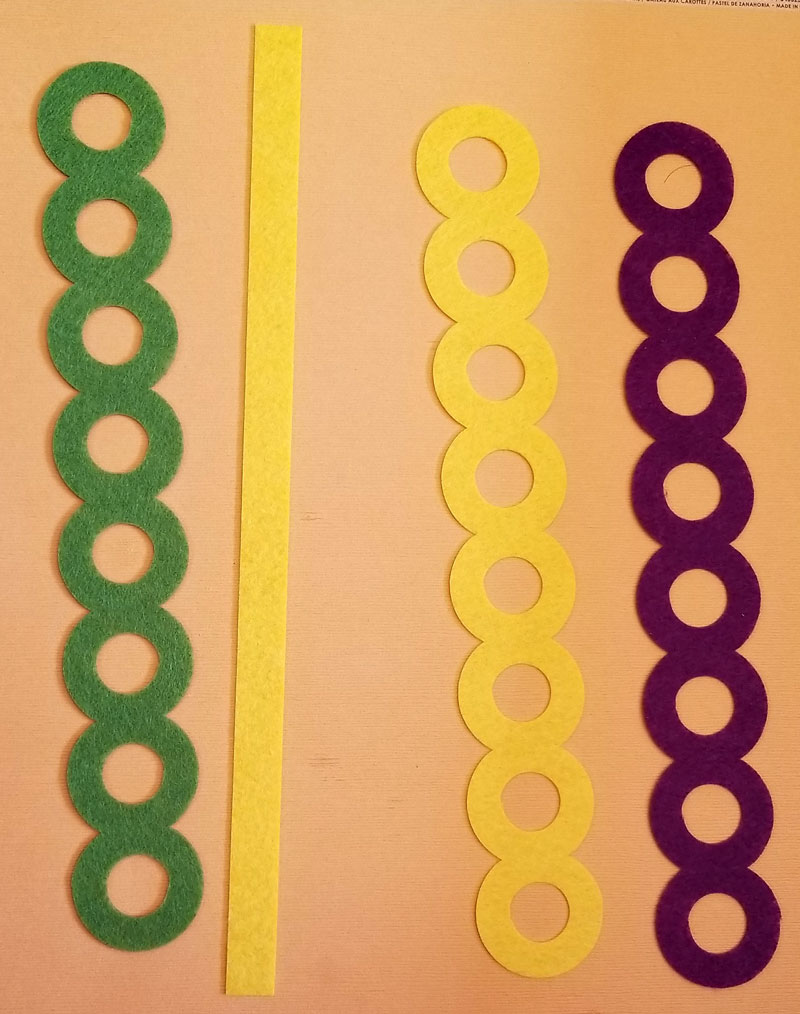 Assembling the woven headband with the flower embroidery:
1. Thread your strip through your headband. The "right side" is the side where your center overlaps the circles.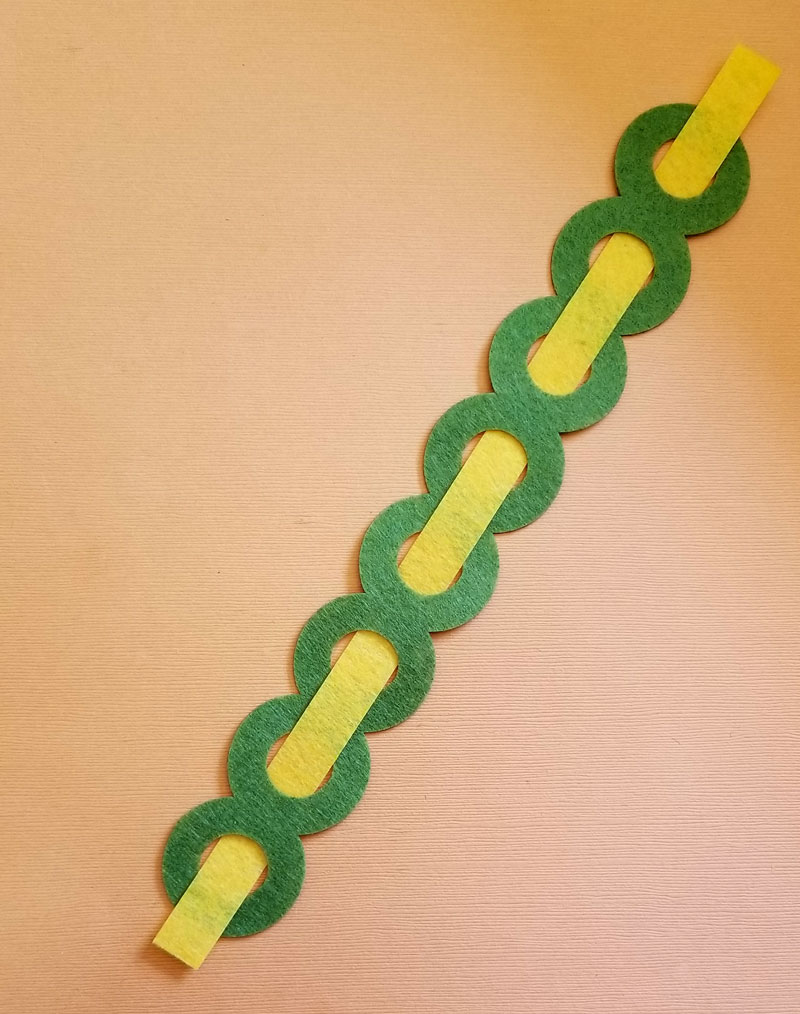 2. To secure the strip with the circles, stitch some flowers. Thread and knot your embroidery floss. Bring it from the back to the front almost at the center point where the yellow overlaps the green.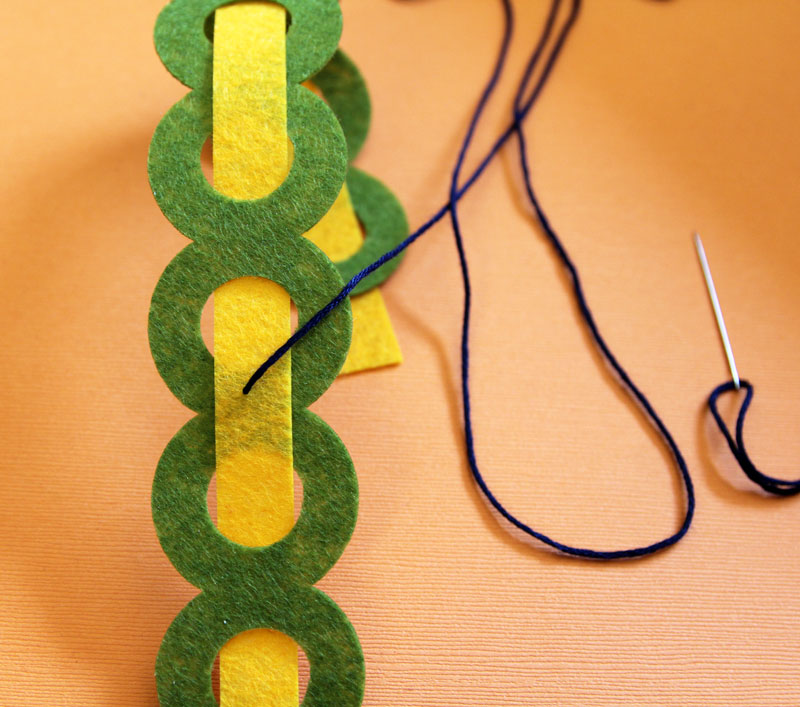 3. Thread your needle back through the same spot, but instead of pulling all the way through, leave a loop.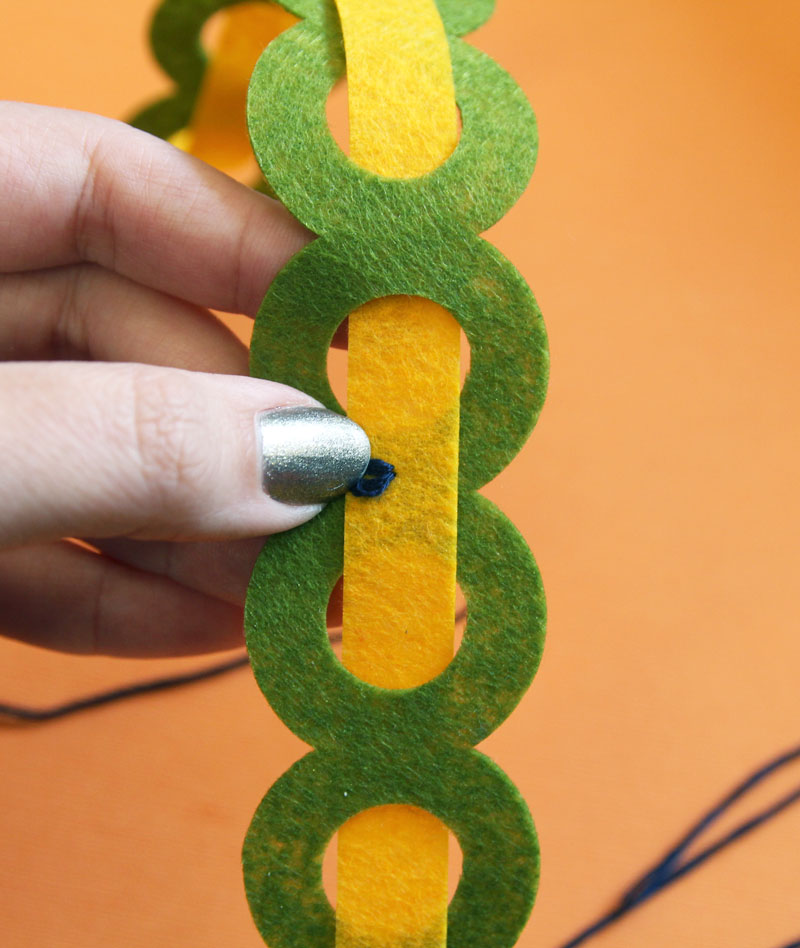 4. Stitch down the tip of your loop.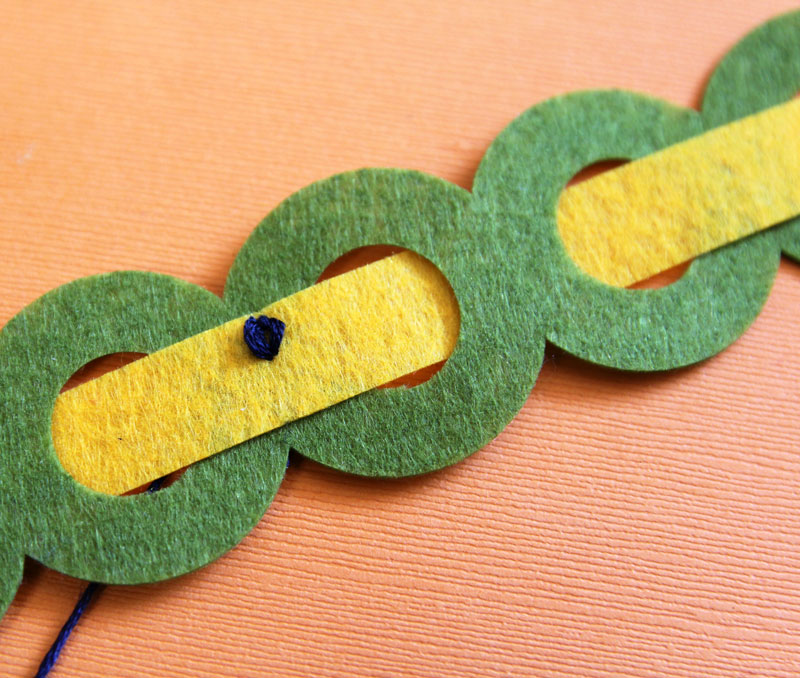 5. Repeat this process to make more petals.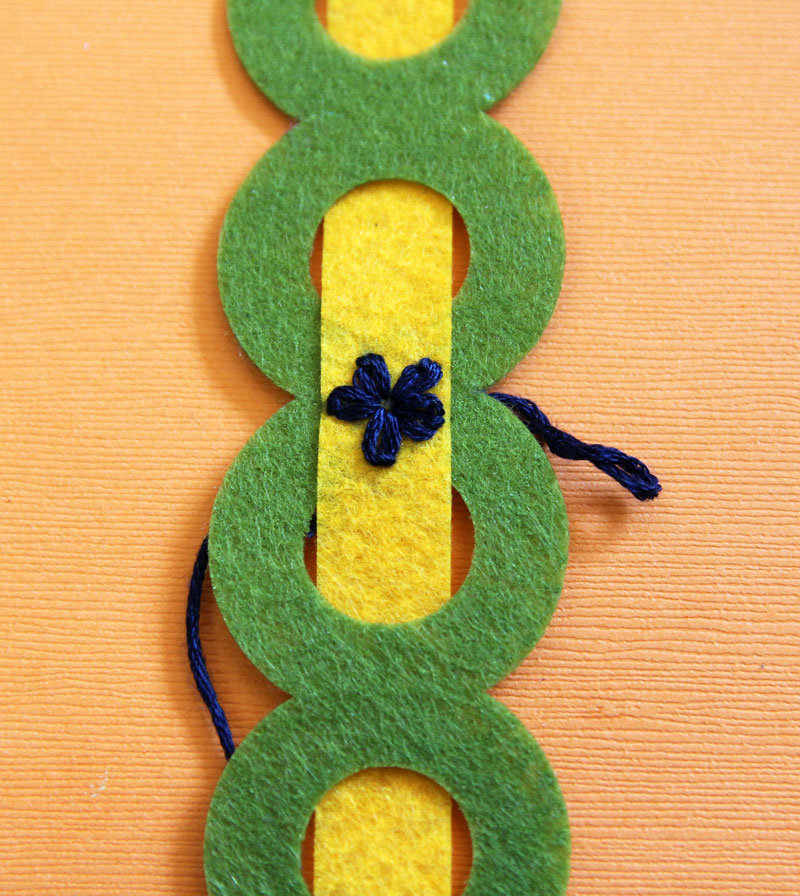 6. Stitch flowers at each point where the strip (yellow) goes over the circles (green). I left the ends plain.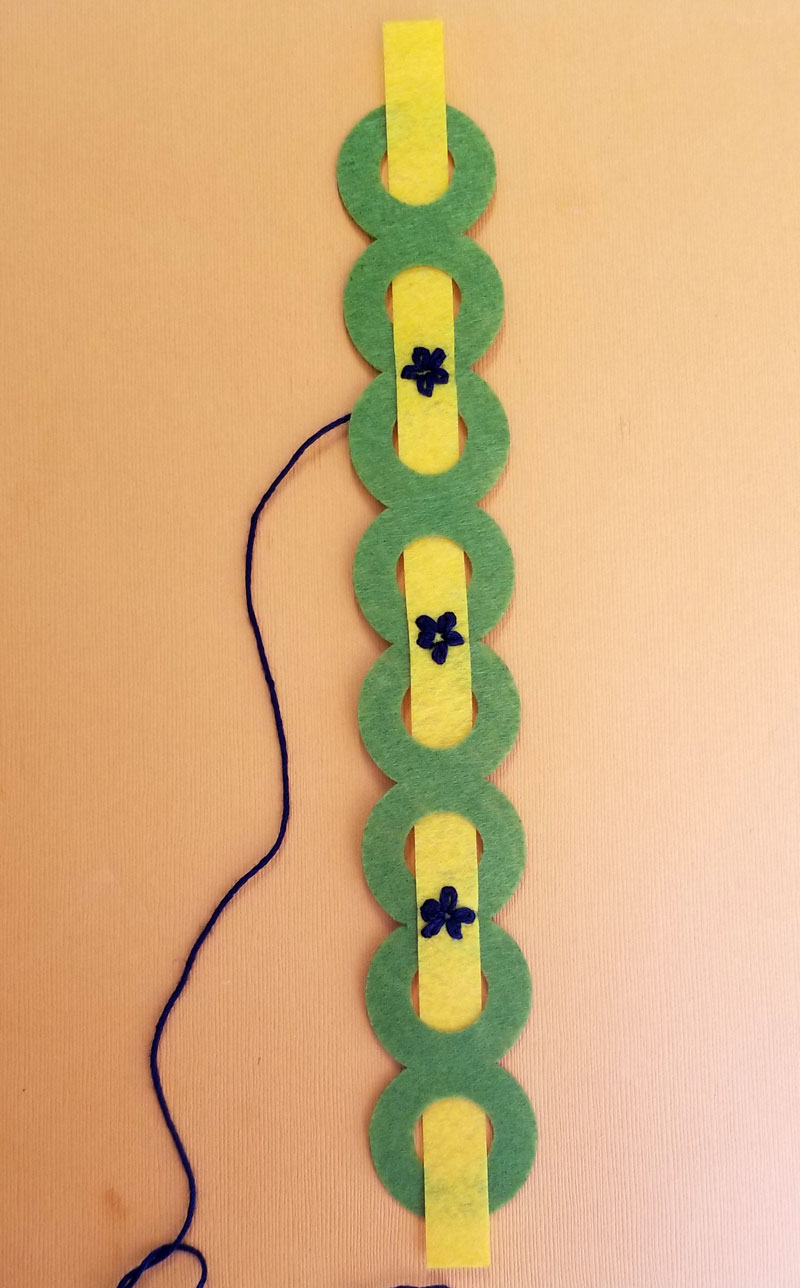 7. Cut a piece of elastic to complete the size of your headband plus a little extra. Glue it (you can sew if you prefer) so that it continues with the center strip. I sandwiched it between the green and yellow to secure things. Repeat on the second side.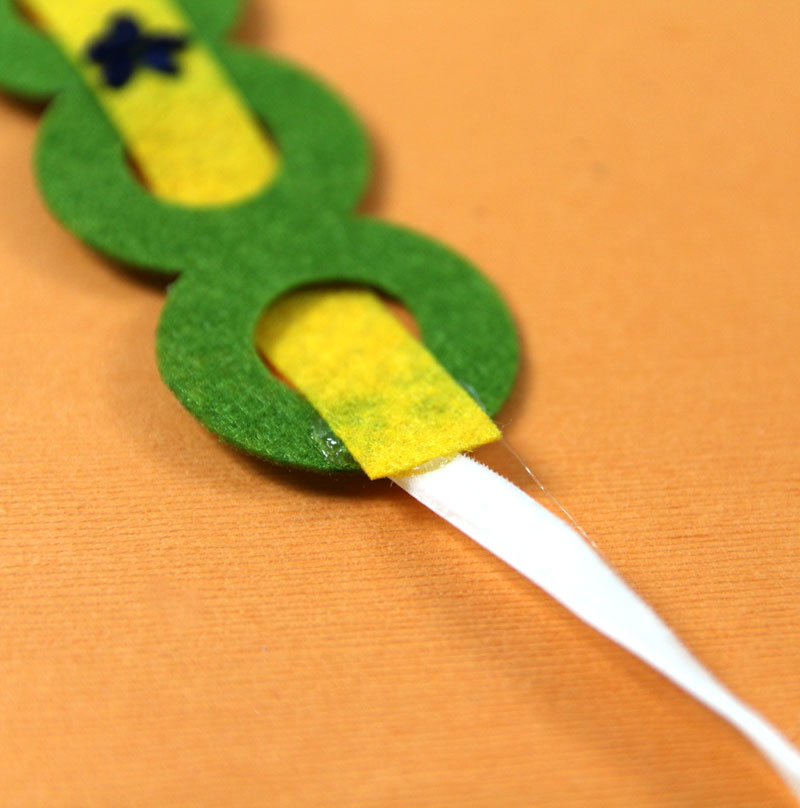 Assembling the the reversible headband:
1. Line up your two colors. Pin in place if you want, but I found it adequate to just make sure with each stitch that the two were aligned. Blanket stitch around the two sides of your headband.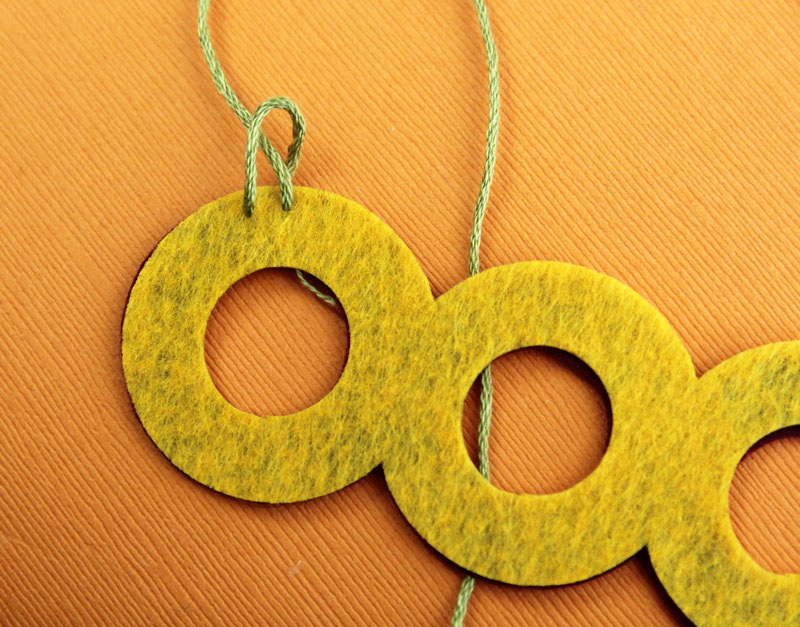 2. Completely blanket stitch the sides of your headband, but leave the ends open. It should look pretty much the same on both sides.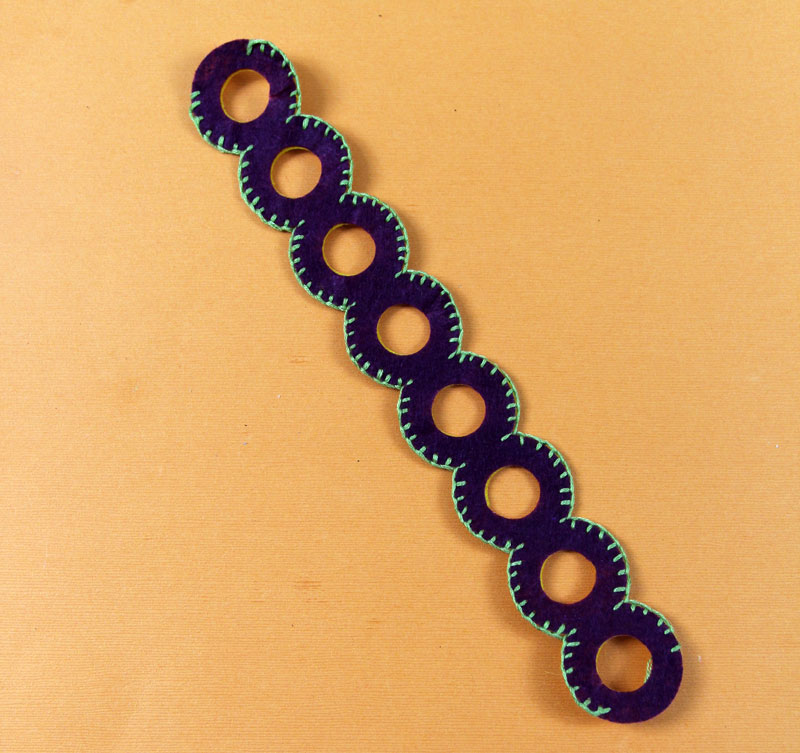 3. Cut your elastic to complete the headband size, plus a little leeway. Glue (or sew) the ends of the elastic between the two layers of felt, so that you have a completely reversible headband.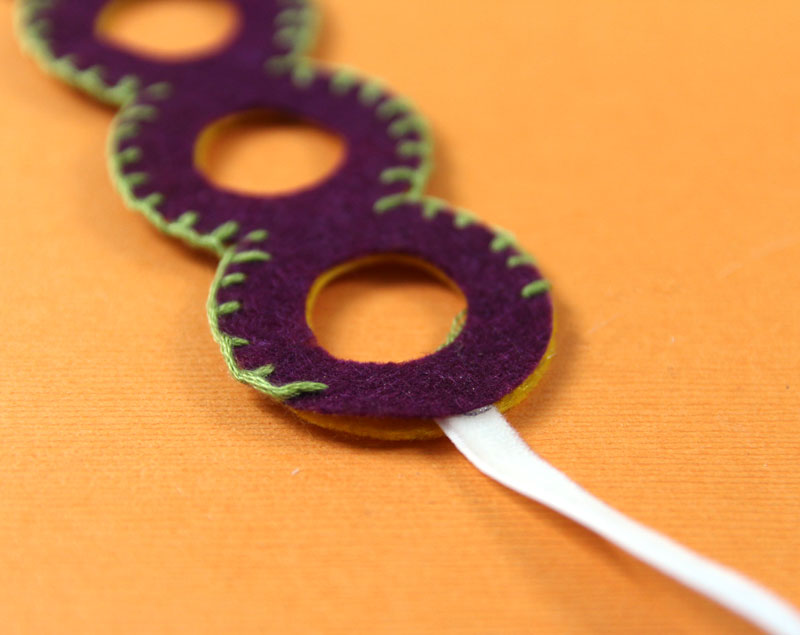 4. Repeat on the other side.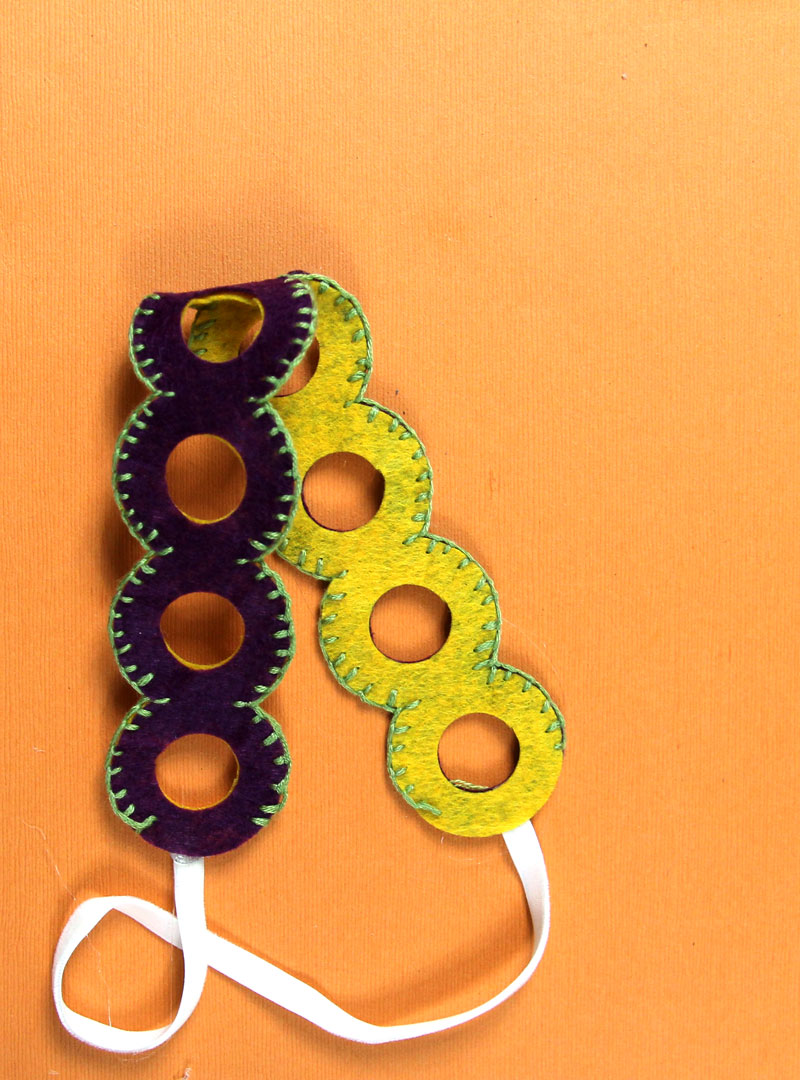 I hope you enjoyed following along with this felt headband tutorial.
What are your favorite ways to adapt this felt headband? Do you love making felt crafts with your Cricut? Comment below!