These DIY Minion costumes are fabulous for the whole family – adults and kids too! Find more ideas for easy costumes with normal clothes. This post contains affiliate links.
---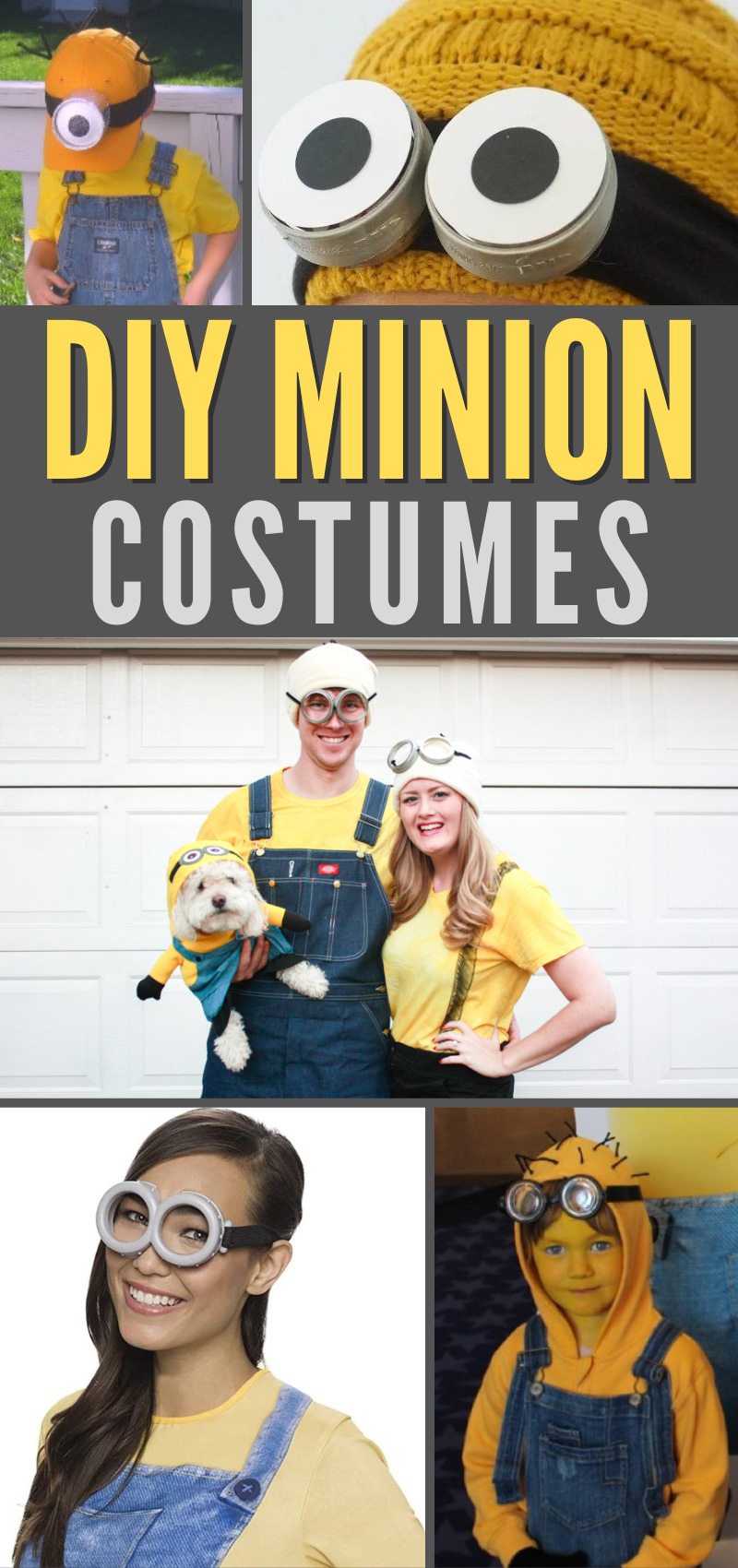 I'm thrilled to be sharing with you some really fun DIY Minion costumes to look forward to creating this Halloween!
Minions have been a longtime beloved character since Despicable Me came out way back in 2010. Can you believe the first movie is really that old?
Minions have been a staple in our household for years, one of my kids' most loved characters. They're silly and goofy and just so lovable, even if they're sometimes supposed to be Villains.
With the new Minions movie out this year, you can bet that your kids, and probably my own, will want to dress up as these adorable banana-loving creatures. Minions typically wear denim bib overalls and have yellow skin, making it an easy starting point for a real clothes costume. You can finish it off with a cap, or one of the more ocmplete costumes below.
These outfits are so easy to make yourself and will save you so much money on Halloween costumes! Here are the best DIY Minion costumes that you can make yourself.
DIY Minion Costume for Adults
Who says kids get to have all the fun? These DIY Minion costumes for adults are fun and fabulous, and a great way to complete a family themed costume.
DIY Minion Costume for Grown-Ups by Thrifty Jinxy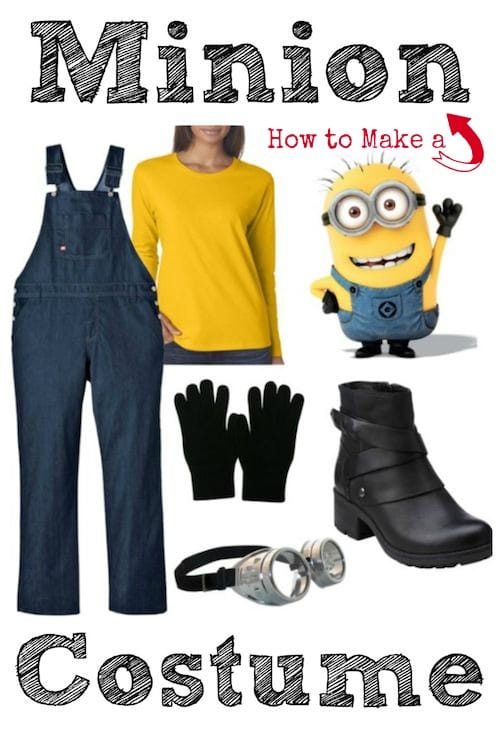 If you want a "real clothing" costume, with some elements that can be reworn after (depending on your sense of fashion) this one is for you! While not really a craft to assemble, it's a fabulous DIY Minion costume. Thrifty Jinxy shares how you can assemble different elements to complete a costume that you'll feel comfortable wearing.
Last Minute DIY Adult Minion Costume by DIY Inspired
DIY Inspired takes it a step further with a very similar getup. Only, she actually goes and customizes the elements to turn them into a themed costume! See how she pairs some denim overalls and a yellow shirt with a little personalization and DIY goggles. I love what she did with that hat!
Family Minion Costume by Amber Oliver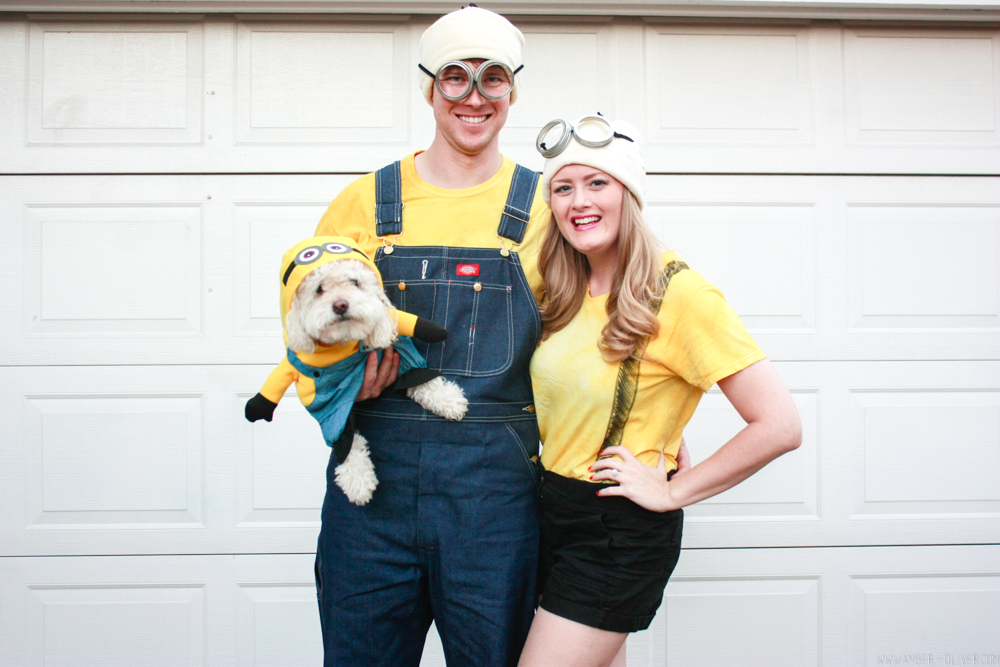 Amber Oliver shares how she assembled DIY Minion costumes for the whole family! I was hoping to share the tutorial for the dog one, but that one was purchased. Oh well!
DIY Minion Costume for Kids
With their potty sense of humor and their lovable, bright colors, kids just so relate to Minions. Plus, they get into all sorts of antics, and are misunderstood while only trying to be loyal – kind of like kids! If all these speak to your kids, here are some DIY Minion costumes for them to try!
One of my best and most successful tips for getting a child to wear a costume is to use what they're comfortable wearing. Consider that when deciding which of these DIY Minion costumes for kids to try. They're all pretty similar, with small twists, and a different element might work for you depending on what you have in your arsenal or your skill set.
For the one who needs a beanie, use a beanie. For the every day baseball cap wearer, use that. Work with your kid to ensure a successful dress-up session!
How to make a DIY Minion costume by Hodge Podge Craft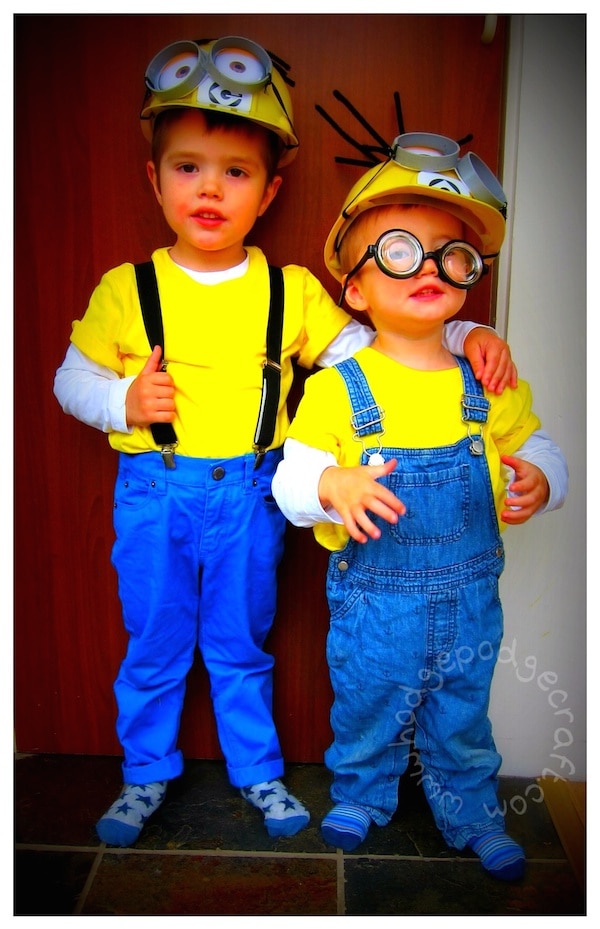 Hodge Podge Craft has gone super creative with a Minion hat that kids will adore! It's paired with two different variations of outfit. This shows you that you can be flexible, and possibly even use some elements from home!
Make a DIY Minion Costume from Despicable Me by Cucicucicoo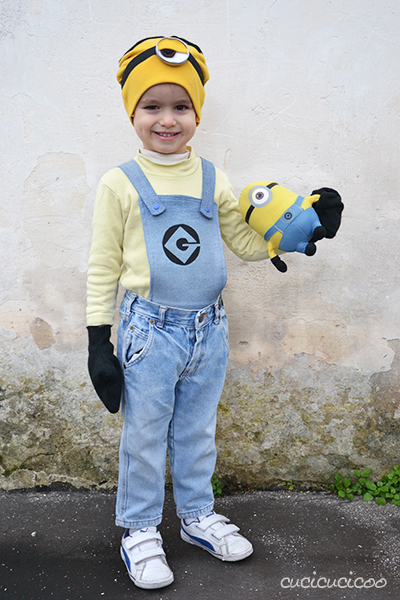 Talk about stinkin' cute! This adorable costume is a fabulous choice for kids who need something comfy. Turn a favorite pair of jeans and upcycle an old one into a sweet little costume with a warm hat to match! And the hat on this one captures that epic Minion attitude too!
How to Make a Despicable Me Minion Costume by JDaniel4's Mom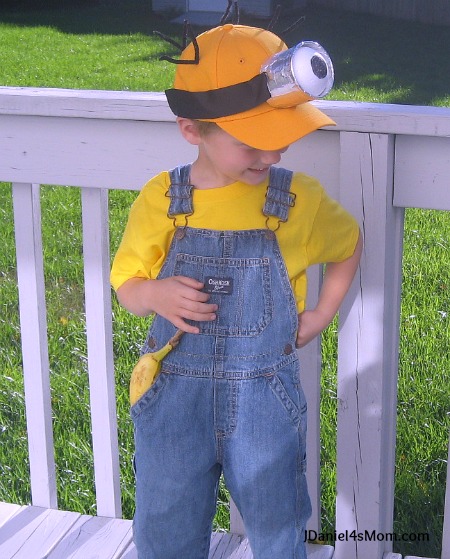 Go heavy on the amazing eyeball with this one! If your kids are like mine and love all things shiny, they'll love the silver on this! Plus, using a baseball cap is a natural way for kids to dress.
Easy DIY Despicable Me 'Minion' Costume by Paging Fun Mums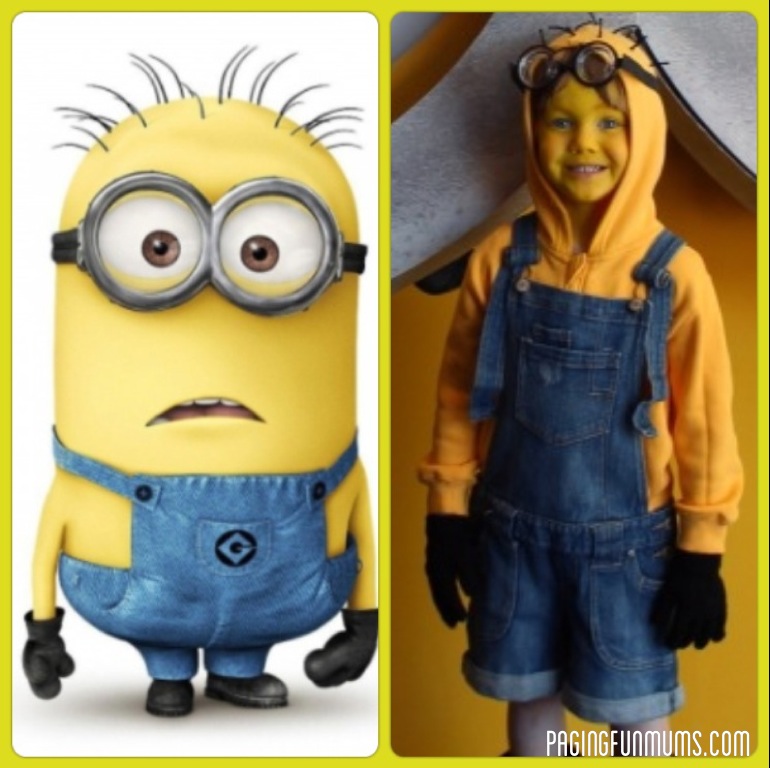 And finally, here's one for the one that loves hoodies so much, they'll ask for it for their birthday present (that was M a few years ago – bonus points for a Kangaroo pocket!) This easy real-clothes costume is heavy on the cozy and warm factor, perfect for that brisk late October (or early March) evening!
What are your favorite DIY Minion costumes? Comment below!