This 3 page micro coloring book includes three unique new free printable pattern coloring pages for adults to enjoy! If you like this kind of thing, you may also want to check out my mandala coloring pages here! This post contains affiliate links.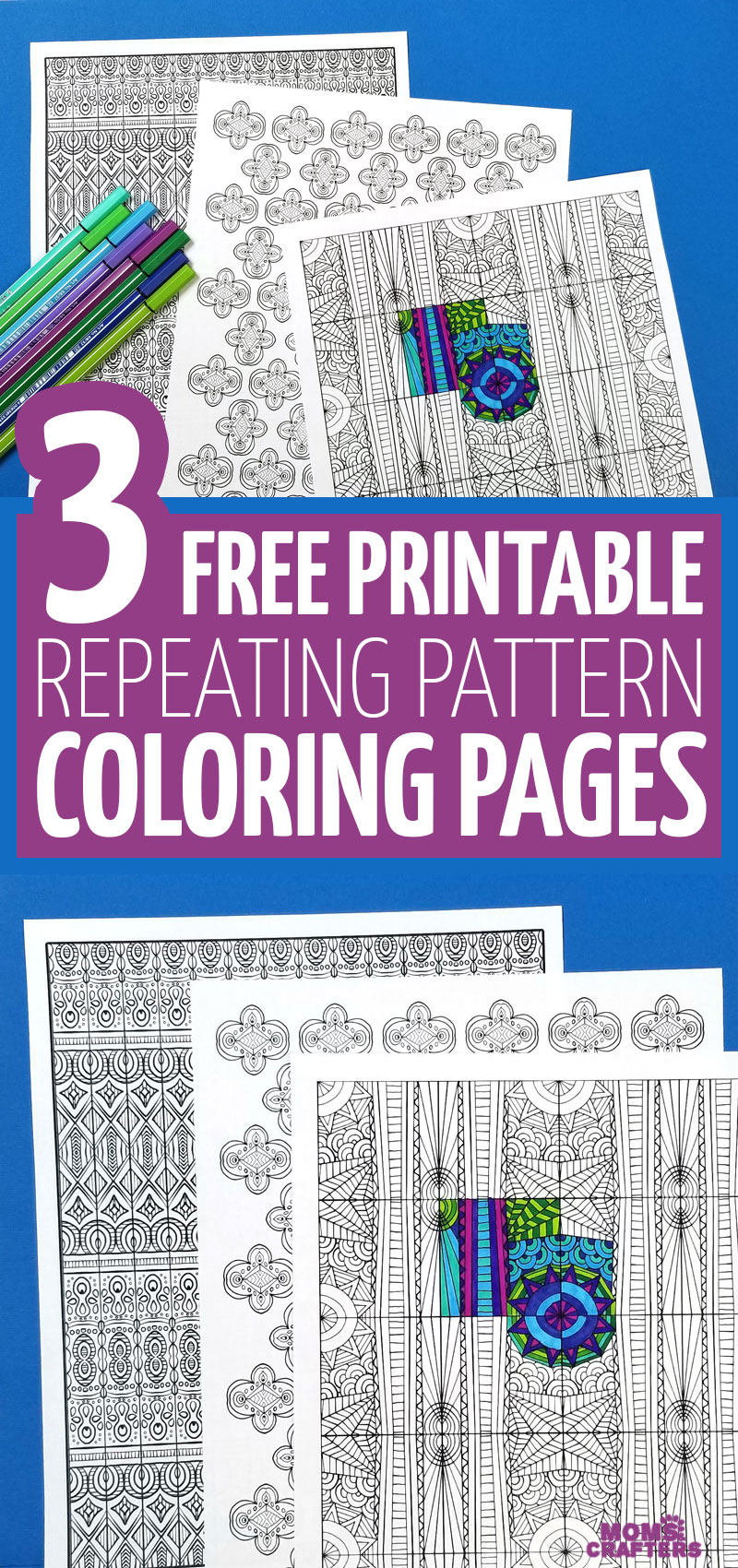 I love pattern coloring pages because you can actually get quite creative with them.
First of all, you can use them in crafts after you color them. It's almost like a "design your own paper".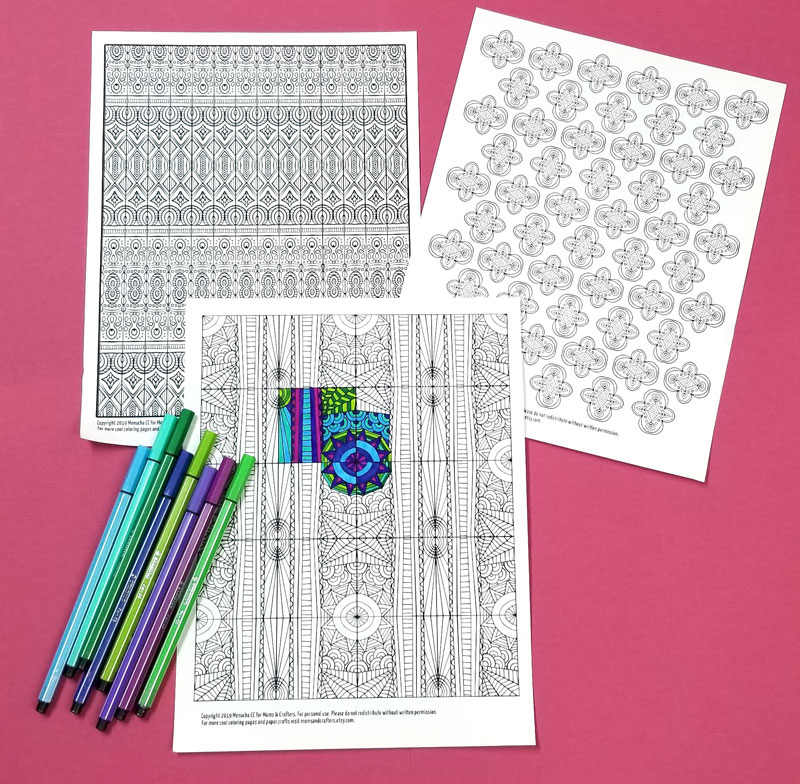 Second, on the ones that are complete patterns (and not the same icon repeating in a brick shape), you can get creative with the areas where the pattern meets.
In case you're not sure what I'm talking about, I colored one square of the repeating pattern to show you. But I also colored one corner from the other 3 squares where the pattern meets.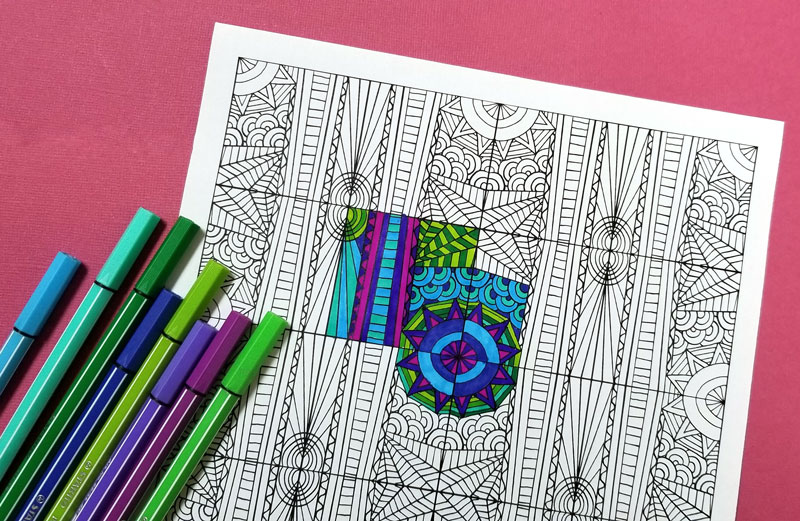 Can you tell what the baseline square I used to make this pattern is? It's the area where the four original squares of pattern meet that forms all sorts of cool designs.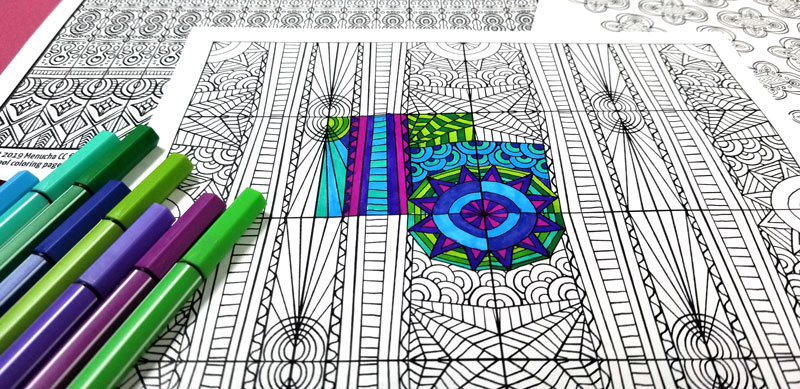 How to download these pattern coloring pages for adults:
Click here to download your pattern coloring pages.
✕
Download the Pattern Coloring Pages
Enter your email address to get your free 3 page download! You'll also be signed up for relevant updates by email, including cool new templates like this one. Once you subscribe you'll be taken to a limited time offer - your freebie will arrive in your inbox separately. Privacy Policy

You'll be taken to a simple form to fill in with your name, email, and email preferences. You'll be signed up for email updates on relevant posts. This is totally free – and I will not share your email address with anyone. I will only send relevant new posts and ideas, and will not spam.
If you are already subscribed, your profile will simply be updated. Once again! Your will not be subscribed twice. You simply need to fill out the form again because that tells the automated system to send you this particular download.
Once you fill it out, check your inbox for the automatic download. If you don't see it, check your "spam" folder. It may take up to 5 minutes.
And finally, after you fill out the form and hit "submit" you'll be taken to a limited time offer to download a huge bundle of coloring pages at a huge discount. This is optional, and available only to those who download my freebies. You'll still get your freebie to your inbox if you don't purchase, but you won't have another chance to get this discount.
Once again, click here to download your free coloring pages with cool repeating patterns!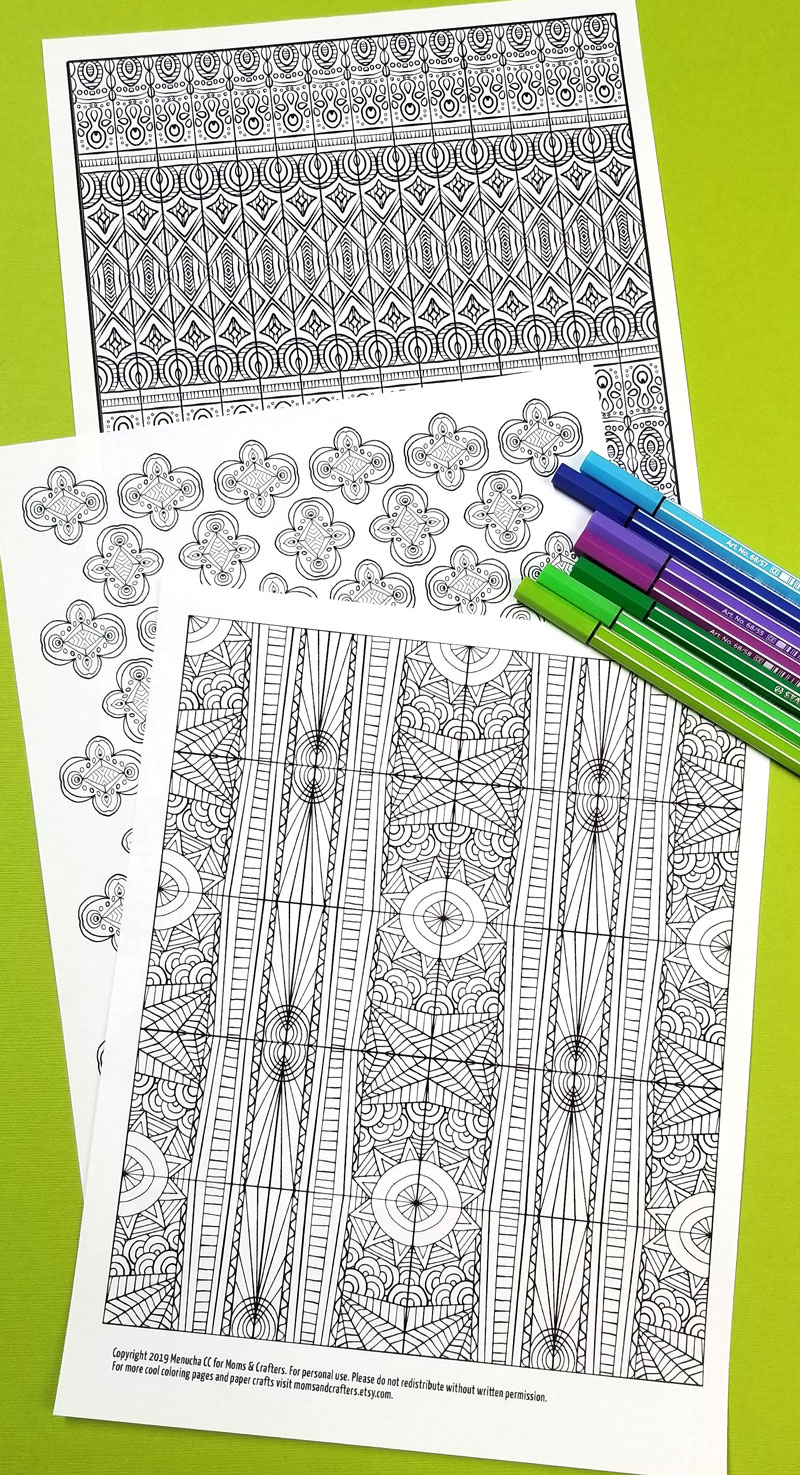 How I made this mini adult coloring book:
To make pattern coloring pages, I first illustrated the "base" pattern. I then imported it to Photoshop, where I created a repeating pattern.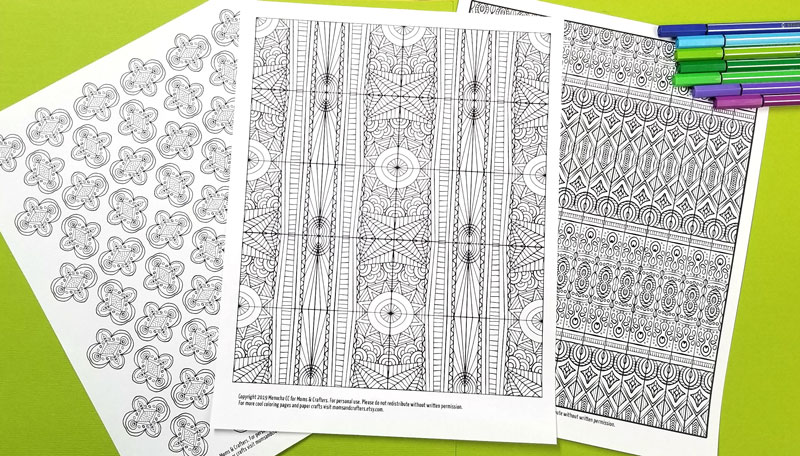 So this pattern is NOT computer generated. It's hand-drawn. And then the actual repetition was done digitally for the perfect blend of accuracy and artistry.
How I colored these adult coloring pages:
To color the little snippet that I did to demonstrate, I grouped my Stabilo Pen 68 markers into 3 color families that I chose to use – purples, greens, and blues.
One teal color floated between the blues and the greens.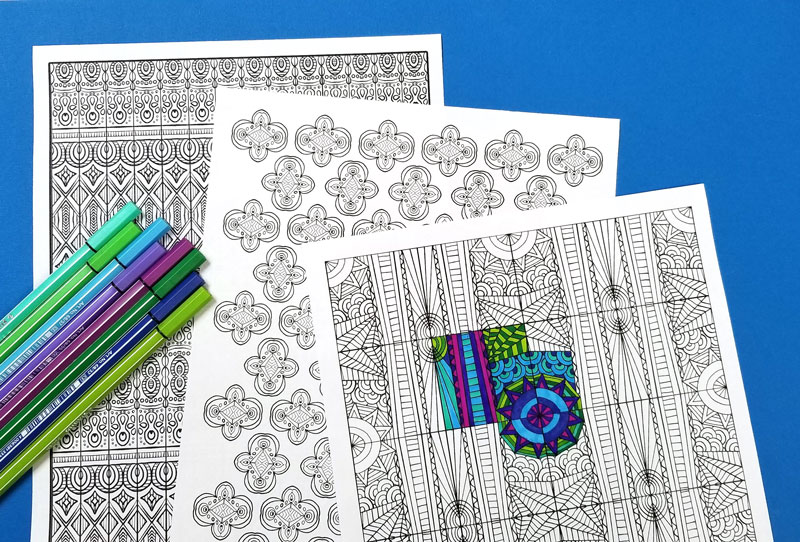 I played on the relationship between the sides of the squares.
If you want suggestions on coloring tools, check out my favorite tools for adult coloring here.
And if you're looking for more coloring pages for adults, I've got em for you here!
Once again, if you haven't yet, download your free printable pattern coloring pages for adults right here!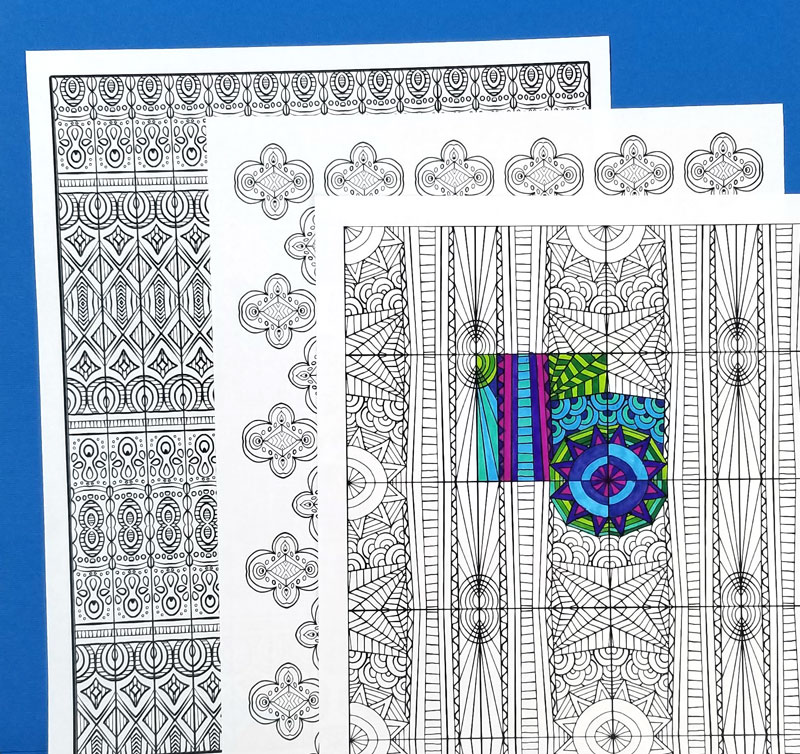 Don't want to get the whole "bonus bundle" but want a little more to color?
My motivating coloring pages bundle is my shop's long-time bestseller. It's got ten pages to color when you're feeling stuck – at a fantastic price!
What do you plan to do with these pattern coloring pages after you're done coloring them?What are your favorite coloring tools for grown-ups? Comment below!