This Dog Man birthday party was inspired by Dav Pilkey's series and was a last-minute thrown-together hit! You'll love these ideas we made for my eight year old boy's birthday – but it's fun for boy and girl Dog Man fans of all ages! This post contains affiliate links.
---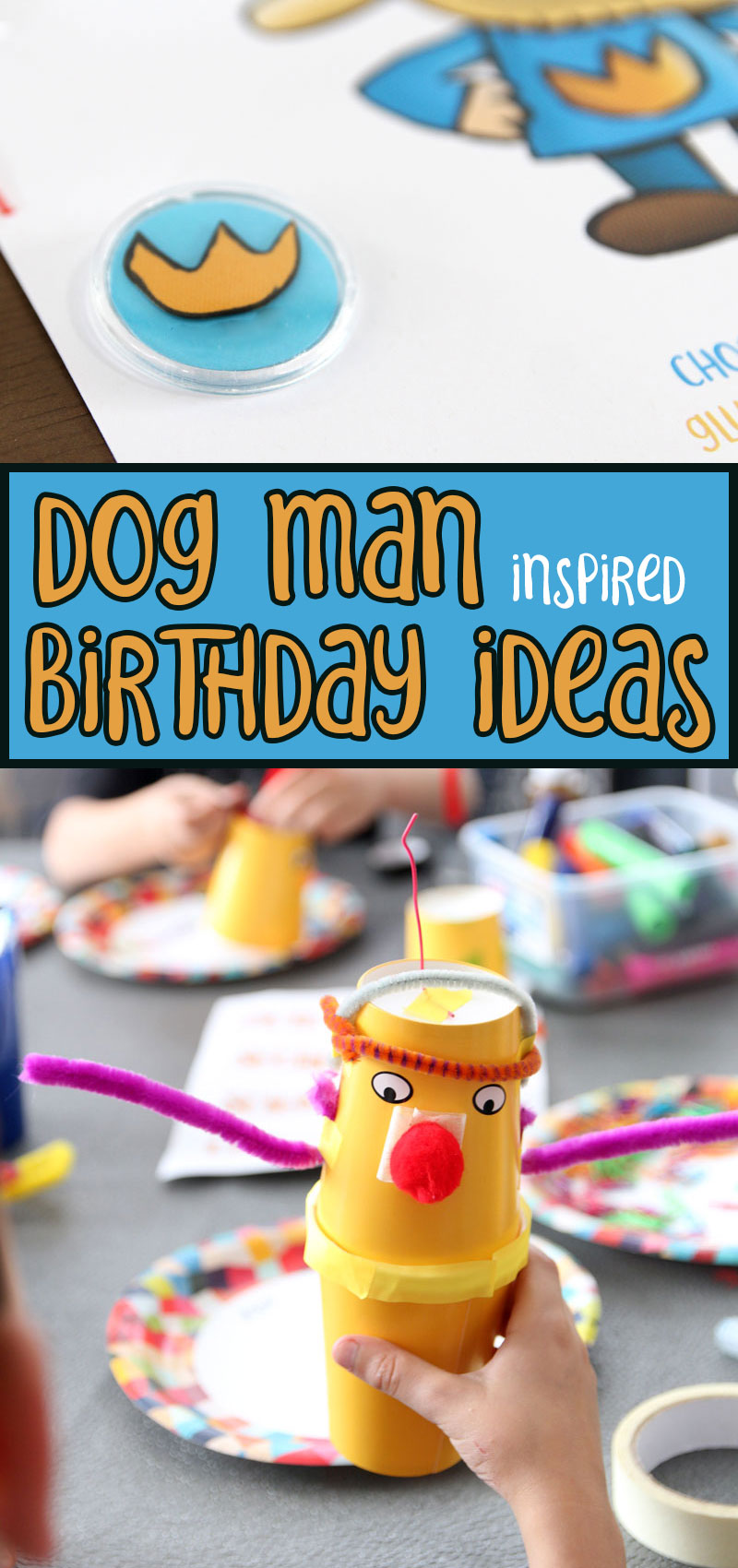 This past birthday, I gave M a choice. Celebrate his birthday on the actual date, which landed on the holiday of Sukkot. (Sukkot goes according to the lunar calendar, so it doesn't always work out this way.) In this case, he'd get to invite only 2-3 friends. Or, wait a few weeks, and invite his whole class. He chose the first option.
Not all of our parties are Pinterest Perfect but we always try to do something fun based on the child's interests. Sometimes I just come up with one or two things that fit. Sometimes I plan a whole theme (on that note you NEED to check out this science birthday party I just finished sharing).
Whenever I throw a party that was just tossed together to fit what my kids like and not carefully mapped out, crafted, and designed, I always wonder how much I should share.
That's the case with this Dog Man birthday party we threw for M's eighth in September.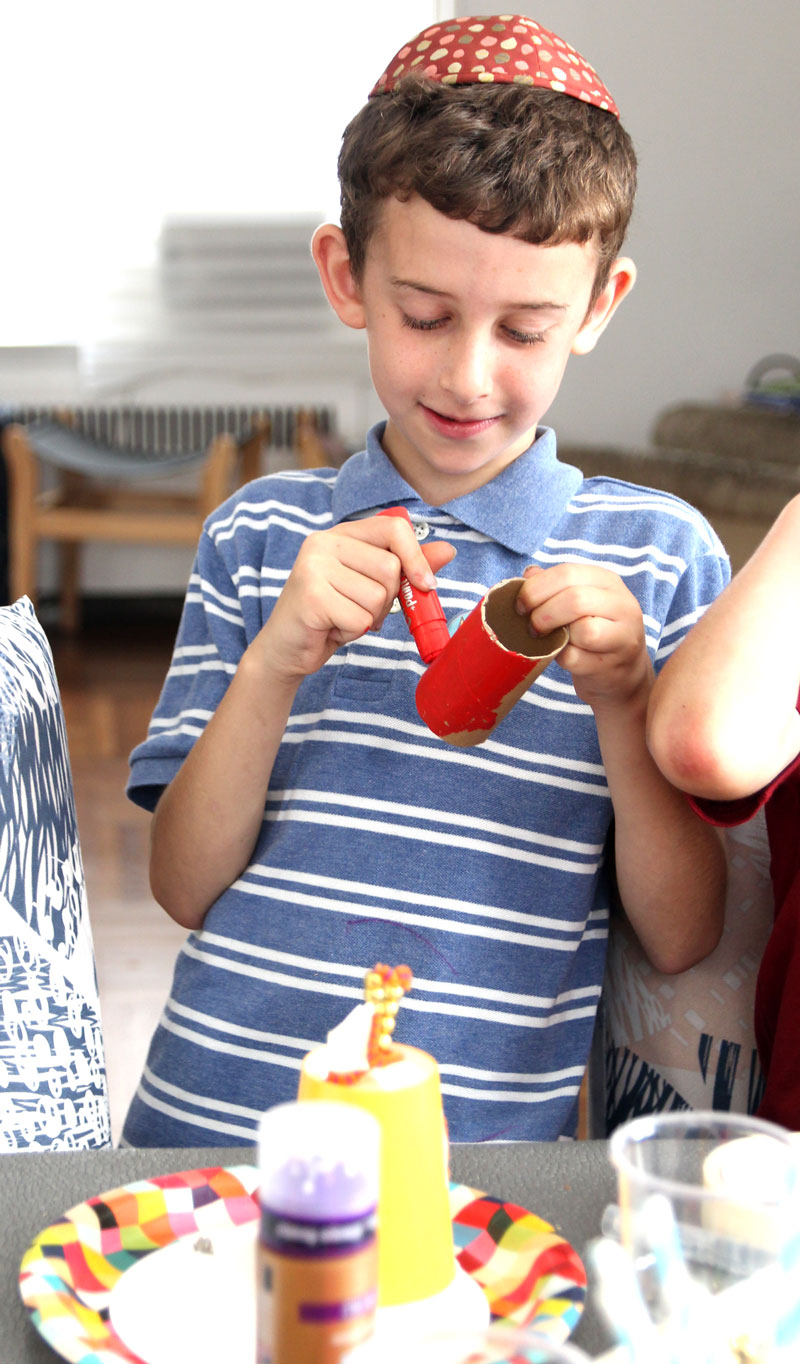 I realize that sometimes it's actually better when I just share "hey this is what we did" rather than promoting a neat plan. Maybe it's more realistic for you. You're getting a unique level of authenticity here.
And the truth is, while some of the things I did for M's Dog Man birthday party might seem ambitious to you, for me they were quick grabs of things I had handy. So it's worth a share regardless, since there are so few Dog Man ideas out there. Even if skimming this post gives you one to add to the list, it's worth a share, right?
And while usually I split it into a few posts, since this was on the simpler end of things for us (and it takes me years to share out my ideas) I decided to stick with one summary post. Just comment if you have questions and want more details.
Dog Man Birthday Party Theme Overview
For those of you who are unfamiliar with it, Dog Man is a somewhat rude series that appeals very heavily to 2nd-4th graders. It's created by Dav Pilkey, creator of Captain Underpants (but somewhat less rude.)
The boys love it. And as a wise teacher told us parents: for kids to get interested in reading, they need to read what interests them.
So, potty humor aside, we love Dog Man.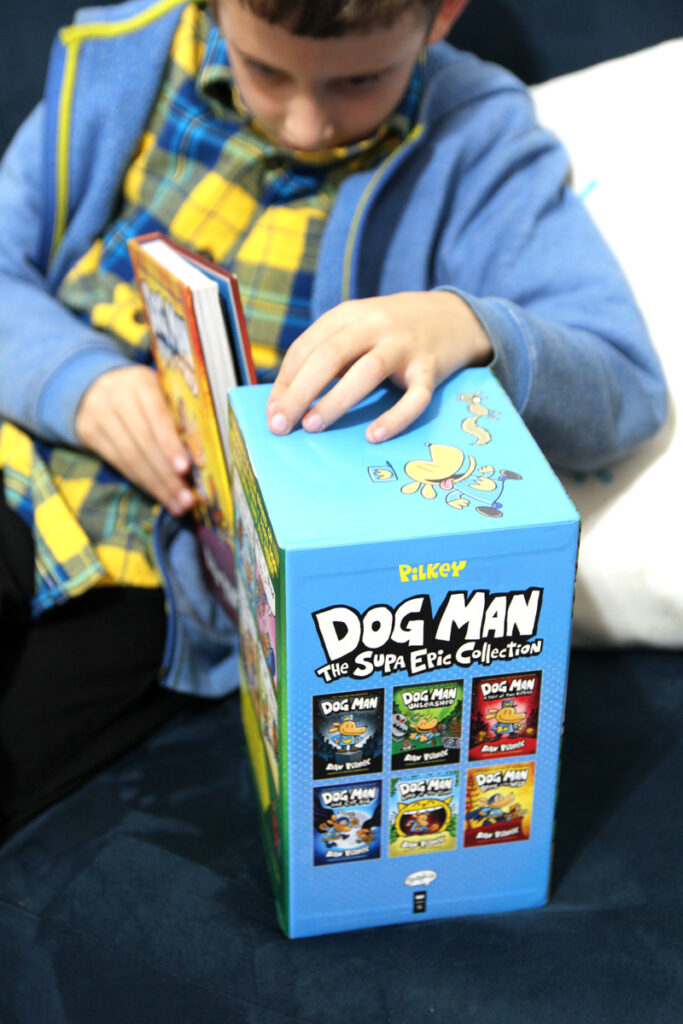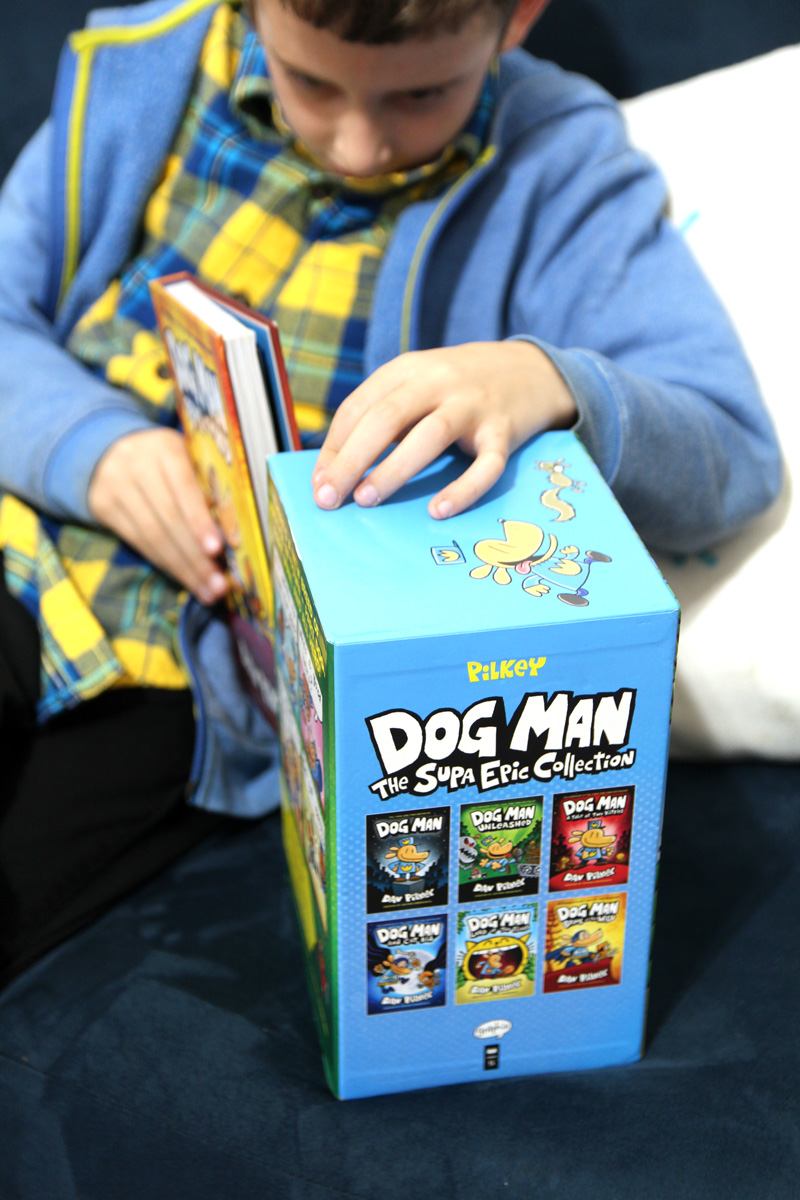 The problem is, there aren't that many licensed options available to purchase. Part of doing a small party during a busy holiday was buying more than DIYing but due to the lack of options, we DIYed away. But we kept it simple.
Choosing a specific motif to run your theme around is the best way to keep things simple. For us, it was that medium light blue and the hand-drawn shield shape.
Dog Man books actually come with comic drawing instruction at the end, so you can use those skills to build the base of your projects. I did not offer any free printables for this because many of the things we did were made from fan art found online. Some were made from jumbled images I don't even know where I found.
So if you manage to find the images you need, you can recreate my ideas.
If you don't, you can at least try to draw your own using Dav Pilkey's instructions.
And finally, even just sticking to the main motif of a blue background and Dog Man shield will give you a rocking, aesthetically pleasing Dog Man birthday party!
Dog Man Birthday Party Decorations
One of the first places to step back when streamlining a party is with decorations. While I did create these banners using my Cricut Maker 3 and blue and yellow cardstock, that was pretty much it.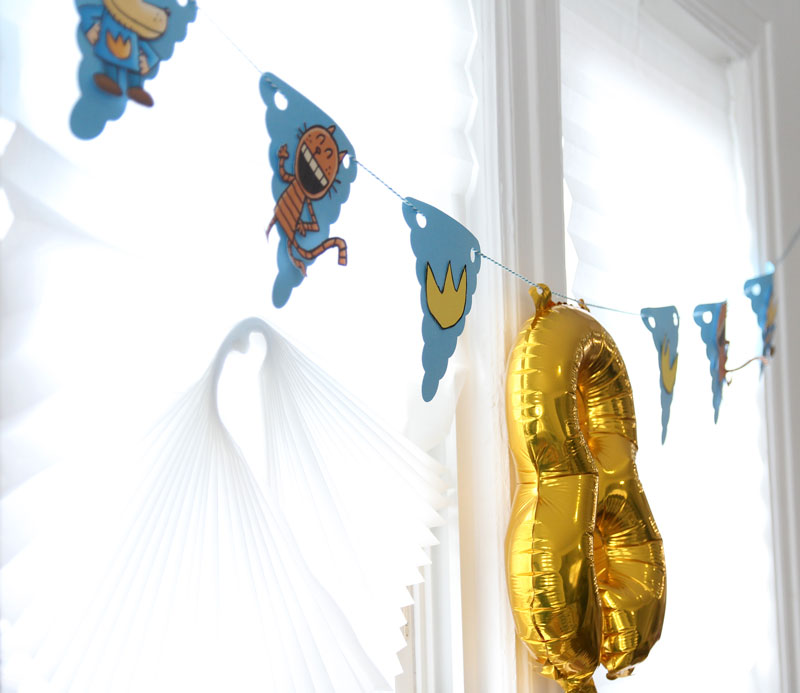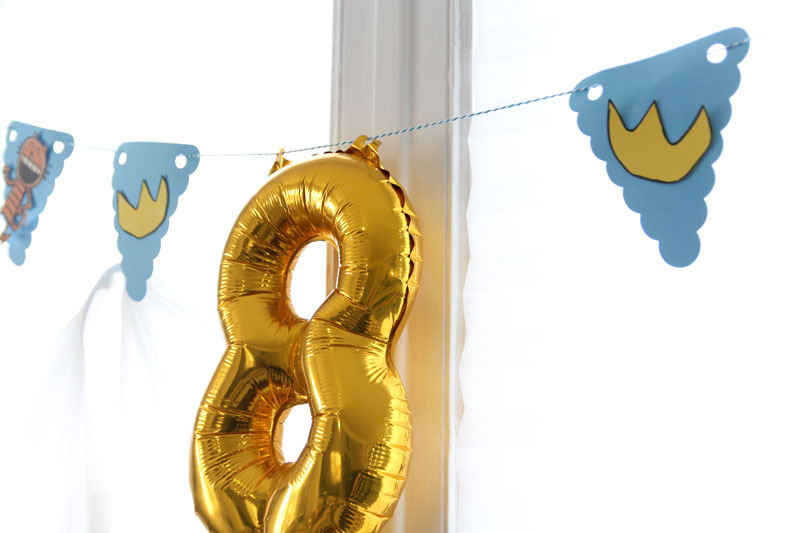 Some of the images were printed and cut on my Cricut and some were just cut. You can learn all about print then cut on Cricut here.
The center had a dollar tree balloon strung on it.
Again, you can skip the characters and do the same thing just with the shields.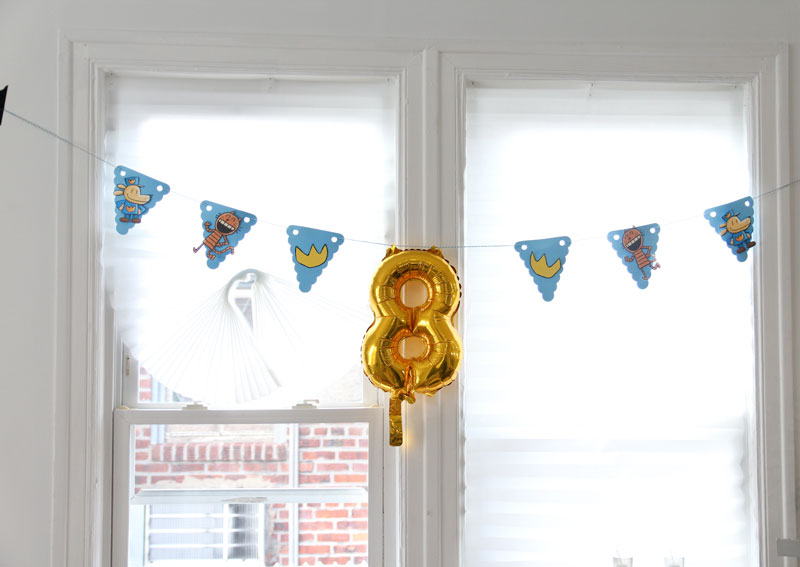 I had hoped to get licensed paper goods to really add a theme. There are some cute sorta themed items that can be found online, such as this tablecloth.
However, I didn't find a simple pack of paper goods. So I purchased solid paper goods from Dollar Tree in Dog-man-y colors. The pennant was our main decoration.
Dog Man-inspired Food Ideas
Again, we mostly stuck with regular party foods – chips, etc. You can run with the dog theme if you find other dog-related foods, or try the police theme. And if nothing else, work with the color scheme.
I really had to shortcut the birthday cake, so I used bakery cupcakes. Yup, I really did. Simple cupcake toppers finished it off: Dog Man characters printed and cut on my Cricut backed on circles with a toothpick sandwiched in between). As long as there are sprinkles involved, the kids are happy!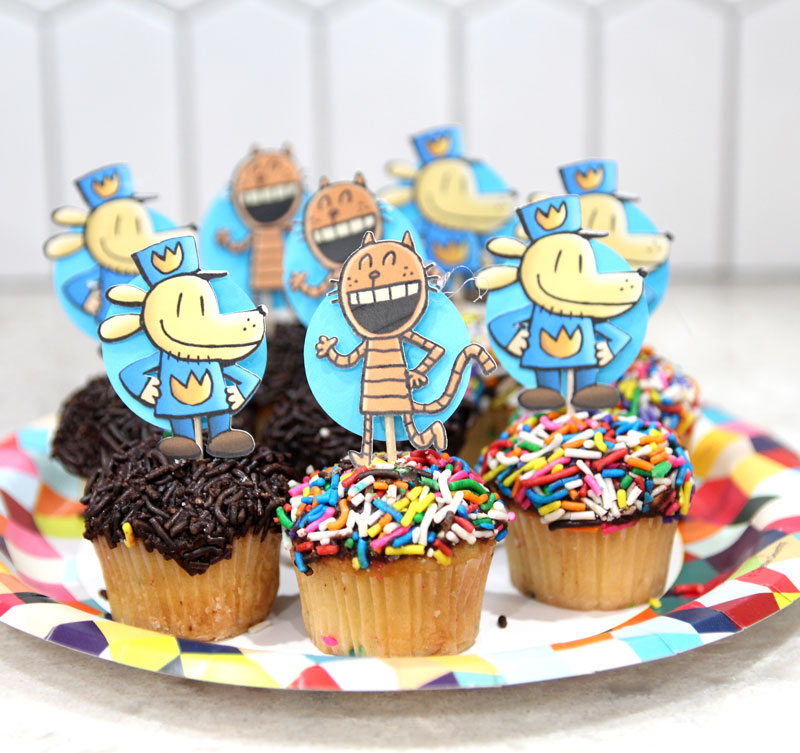 I made very simple dog bone sugar cookies using a bone cookie cutter. I didn't even frost them! I just pressed on some sanding and/or turbinado sugar before baking to give it that delicious crunch. I packaged these two in a lollipop-sized cellophane bag and closed it with a twist tie. These went into the goodie bags (more about that soon).
You can, of course, serve these at the party too, if you want more party themed food!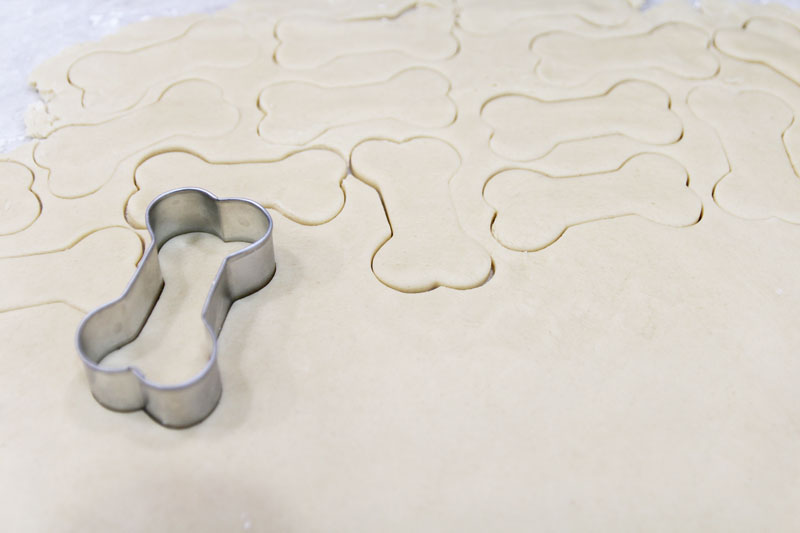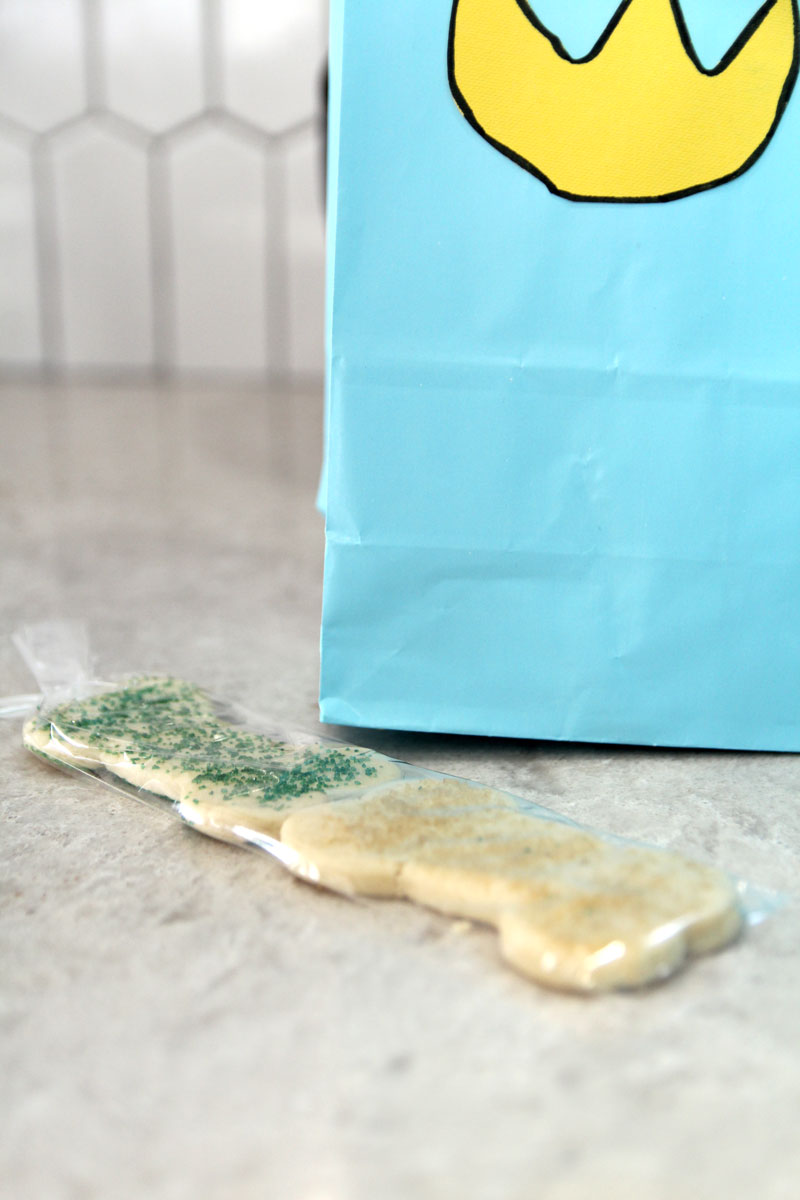 Dog Man Party Favors
Again, since finding licensed items is hard (and often pricey) in the Dog Man theme, you might need to be creative.
I got these simple blue bags at and M helped me add a shield to each. We cut the basic shape from yellow paper on the Cricut and then outlined it in marker for a more authentic touch.
We wrote each kid's name on it and put in the sleeve with cookies.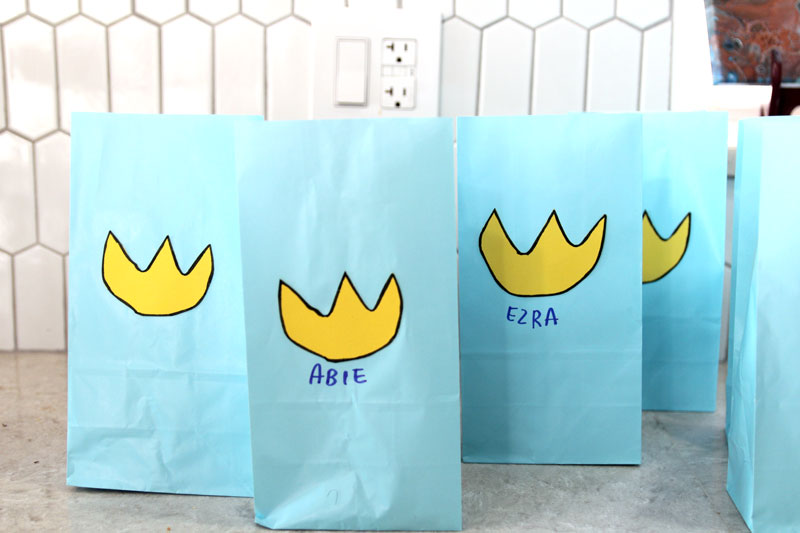 As the party went on and the kids did their activities, they put the finished projects into the bag.
If you have a bigger budget, there are some adorable Dog Man birthday party favors you can purchase.
We featured these Dog Man Cubles in our list of best birthday gifts for 8 year old boys. They'd make a fantastic party favor, activity, or even decoration for your party. You can use it as a standalone favor. Kids don't need a huge pack loaded with junk. This alone makes for a super cool party favor. You can get the multi packs to save on them. And if it's not in the budget, it's still a fantastic gift for the birthday boy or girl!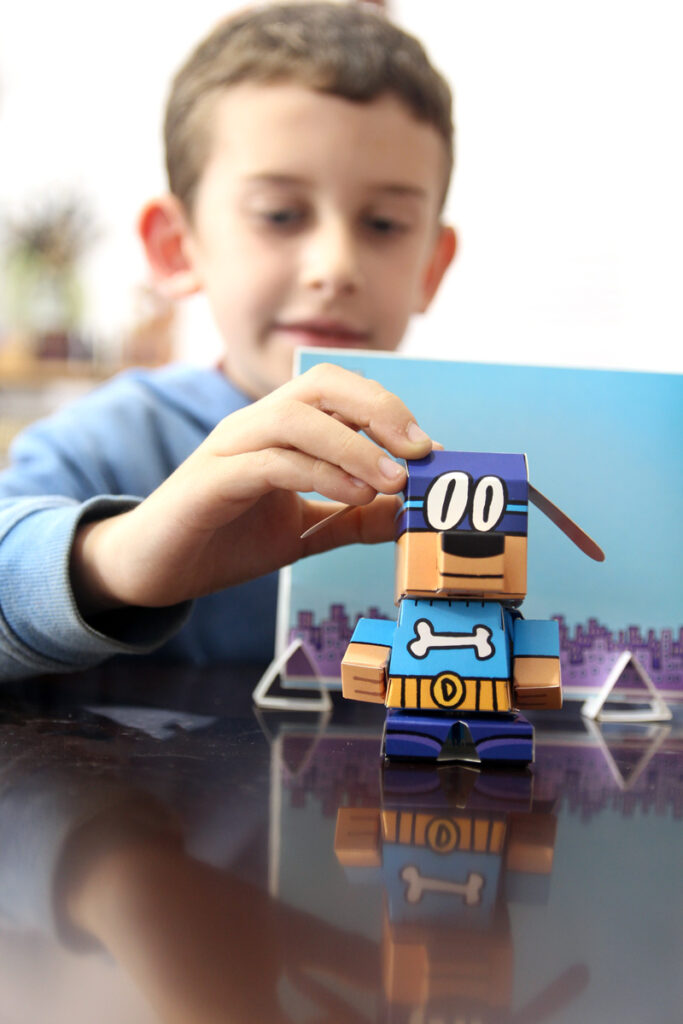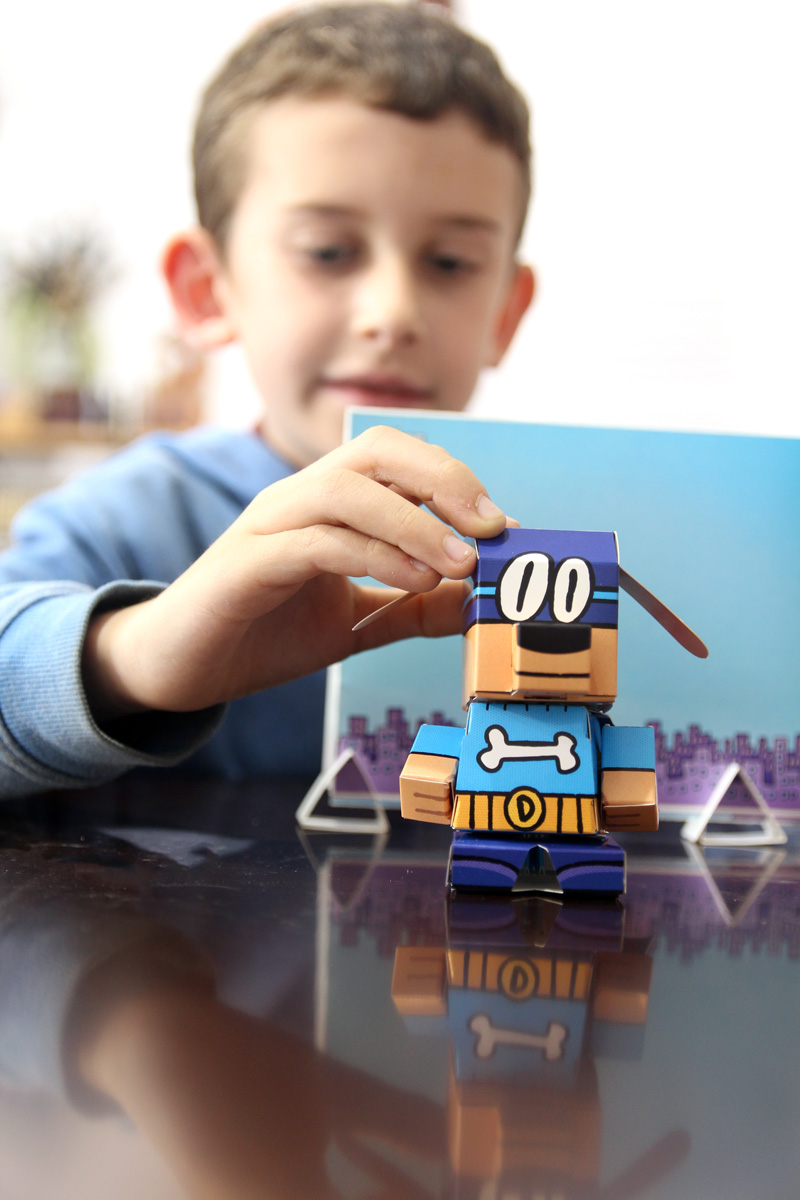 Some other ideas if you have a bit more of a budget would be:
Dog Man Birthday Party Activities
Photo booth
I illustrated a Dog Man hat and shirt on my Surface Pro. I printed them out on cardstock, taped on dowels, and we used them as photo booth props. We took photos of each child with a Fujifilm Instax camera (we pull this out as entertainment/favors by LOTS of birthday parties and it's always a hit). We attached magnets to the back to turn them into another cool favor to tuck into the goody bag.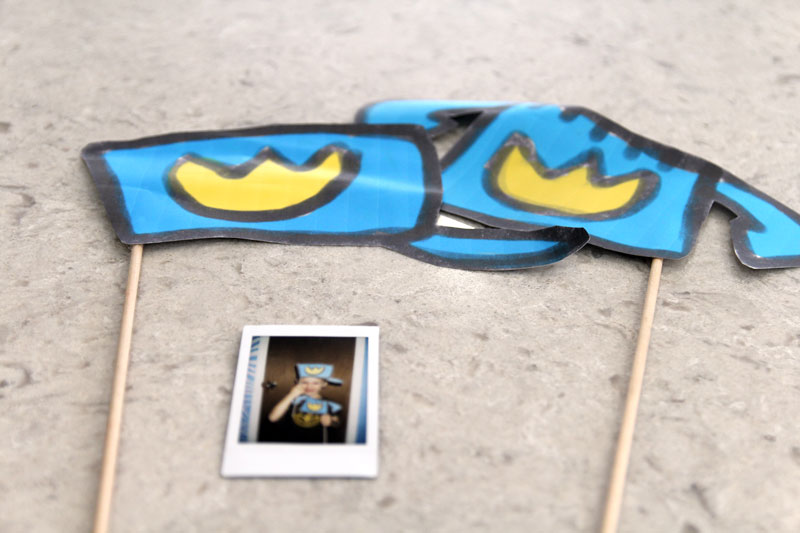 Badge Making
I saw the idea to make Dog Man badges – and I can not for the life of me find it again – and ran with it! We bought a simple button making kit that can snap in by hand. If you want to make it cooler, get this kit that has more "equipment" for the kids to go crazy over.
I precut circles and shields on the Cricut and put it out along with glue sticks, black markers, and pens, as well as badge kits.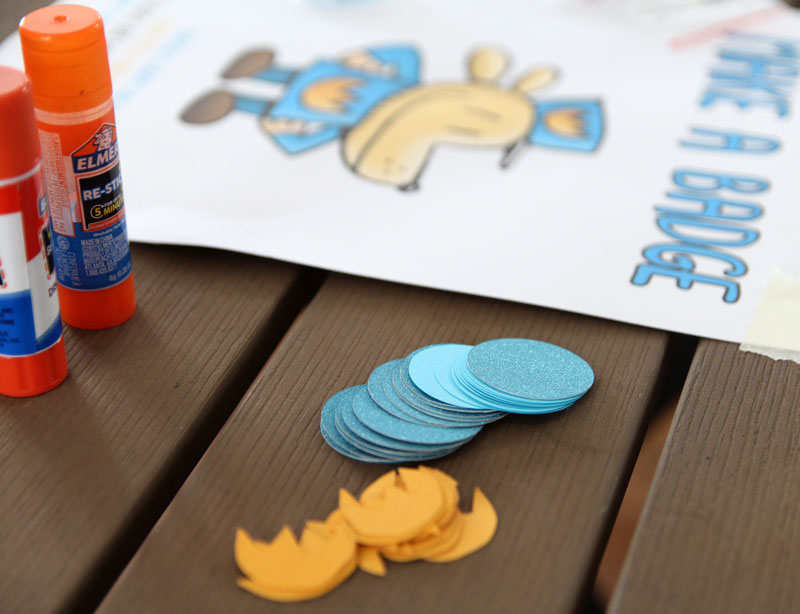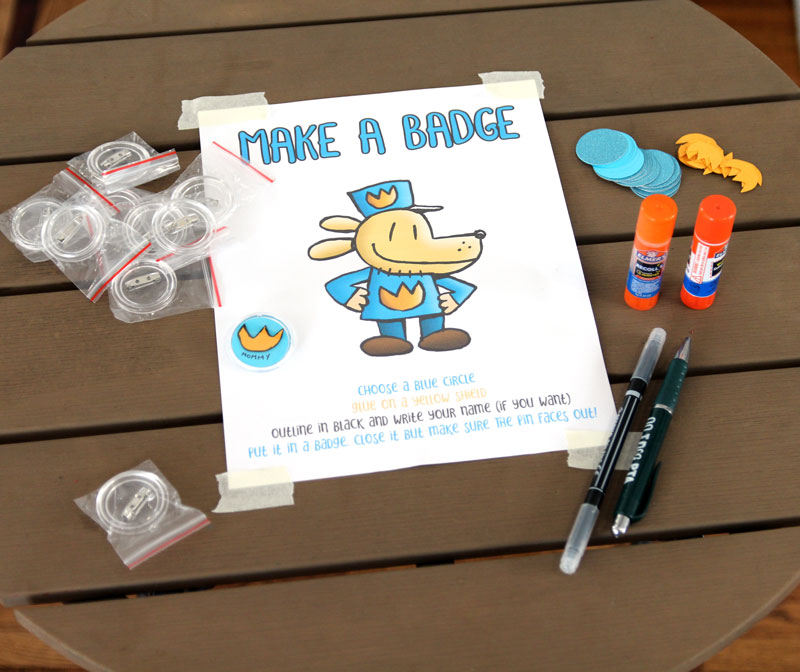 The kids were instructed to outline the circle if they want and glue it on the circle. They then glued the badge on the circle and, if they wanted to, wrote their names. Yes, the sample badge said "Mommy". So what?
The finished badge was worn or put into their goody bags.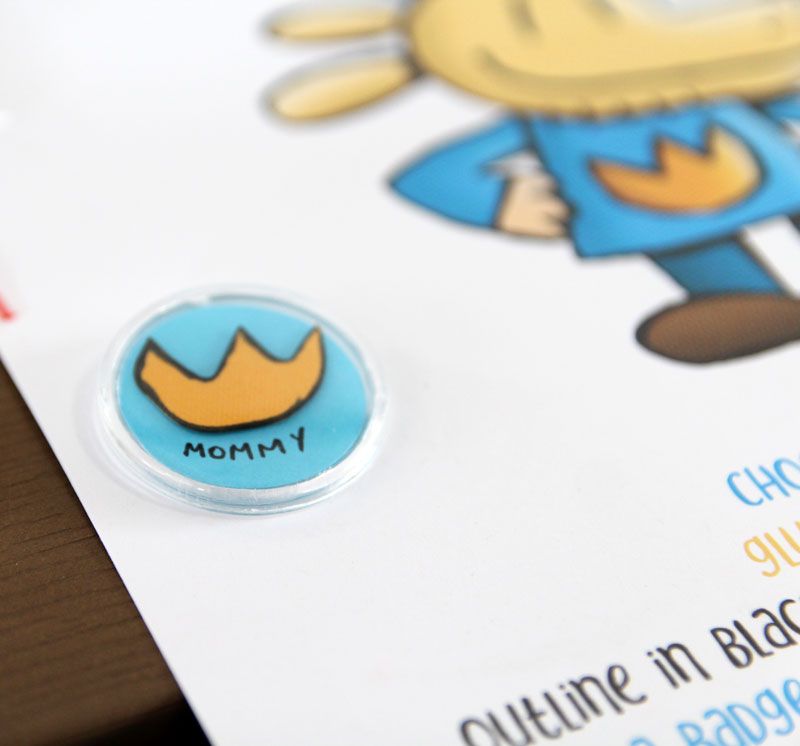 Petey's Secret Lab
The highlight of the party was Petey's Secret Lab. I also got this idea from (find source).
We put out raw materials including: colorful paperclips, paper cups, tacky glue, cardboard tubes, markers – super tips, paint sticks, paper straws, chenille stems, wood and gold plastic beads, scissors, red pom poms, googly eyes, eye stickers, and paper tape.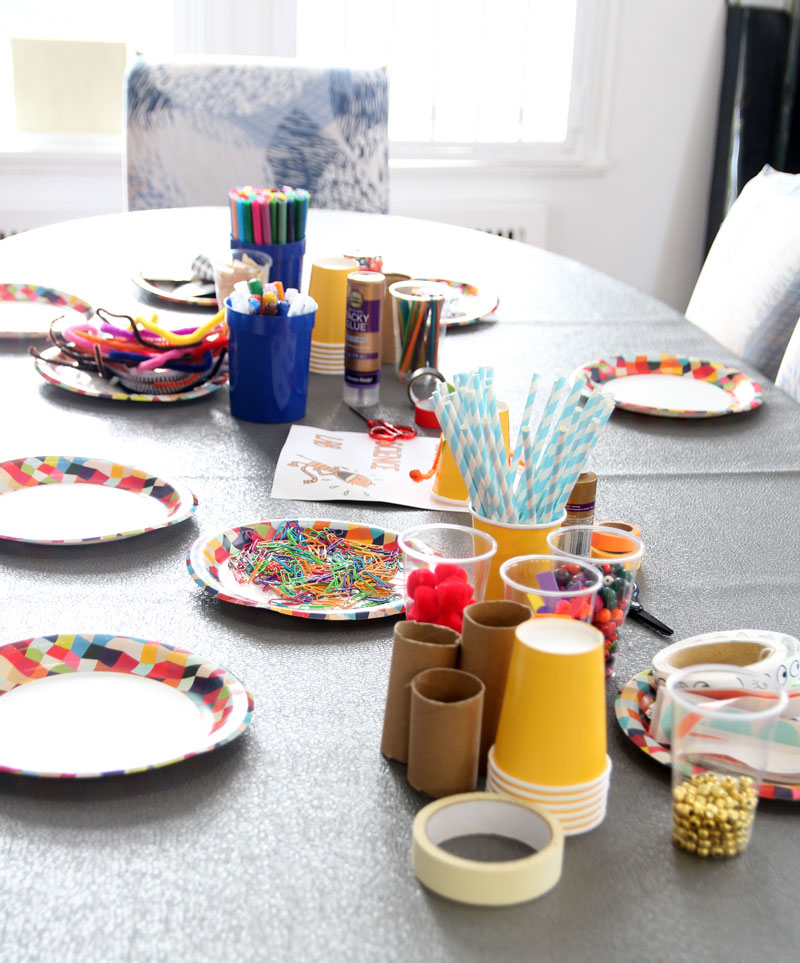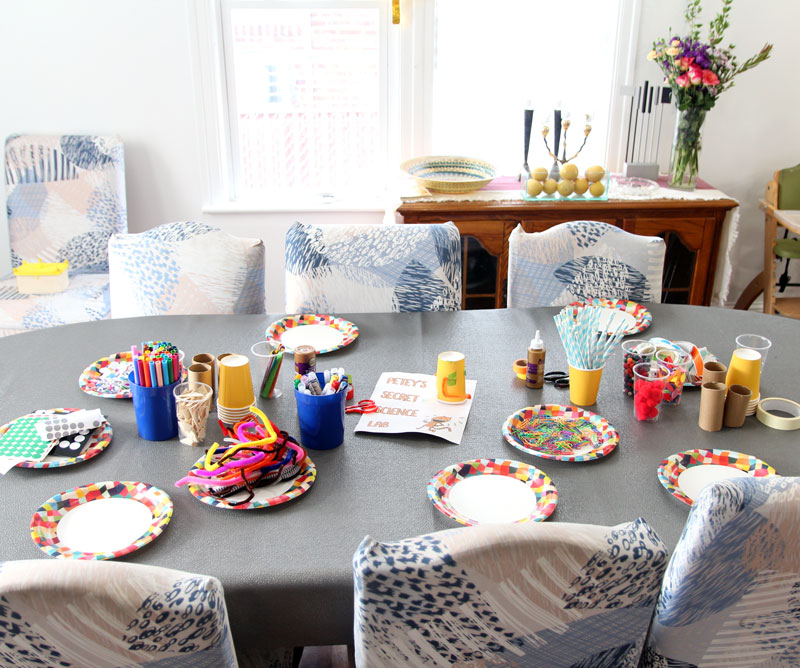 Kids got to design their own robots. When they were done with it, my sample robot looked so lame next to their amazing results!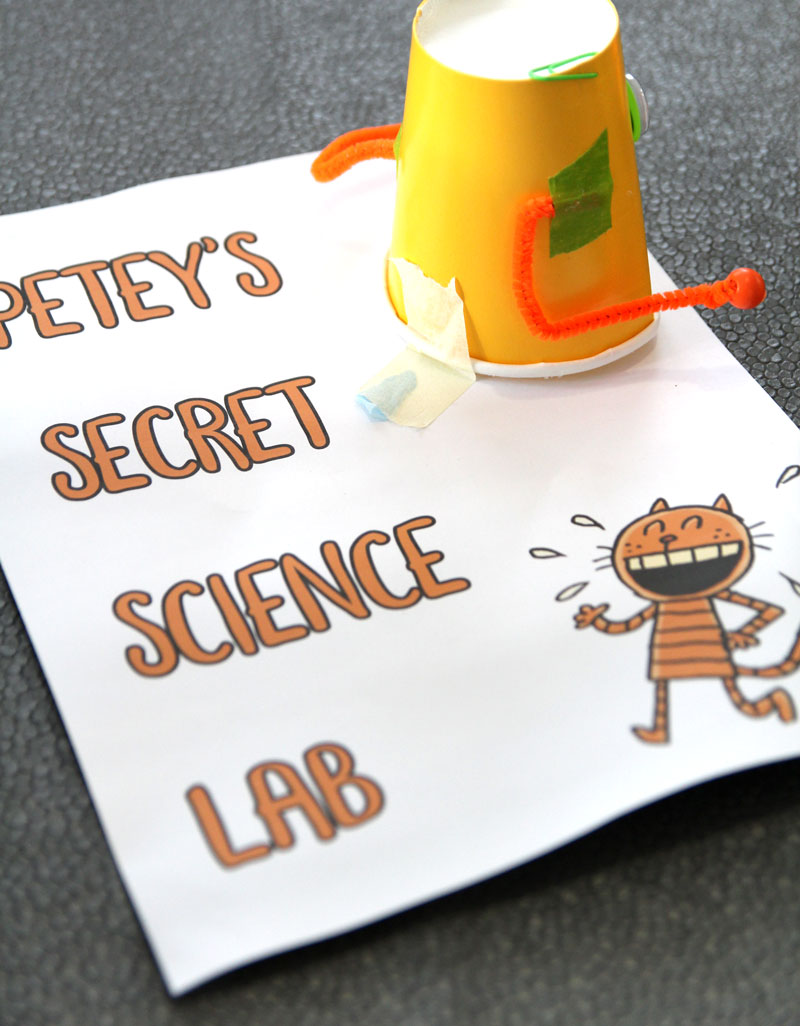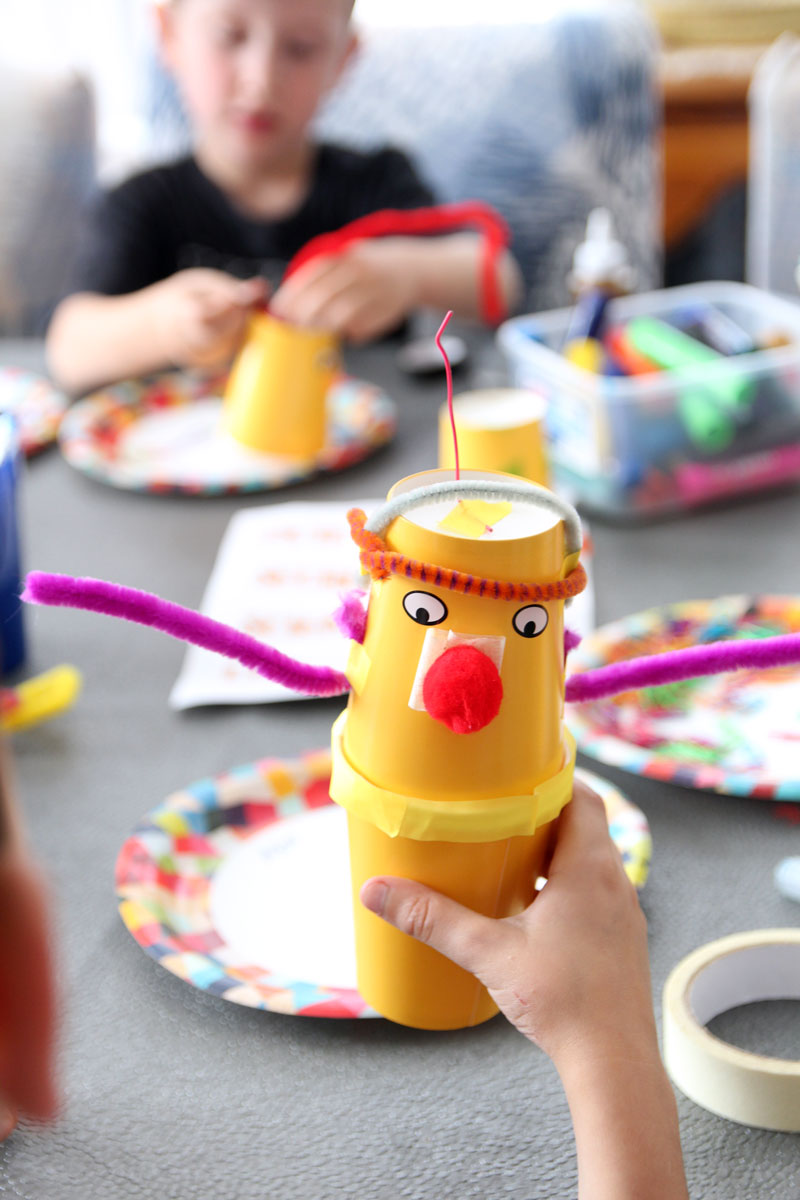 Having an open-ended craft/project to welcome the kids with is a party maker. We do it at every event. It is simply the best way to settle in kids who come at different times.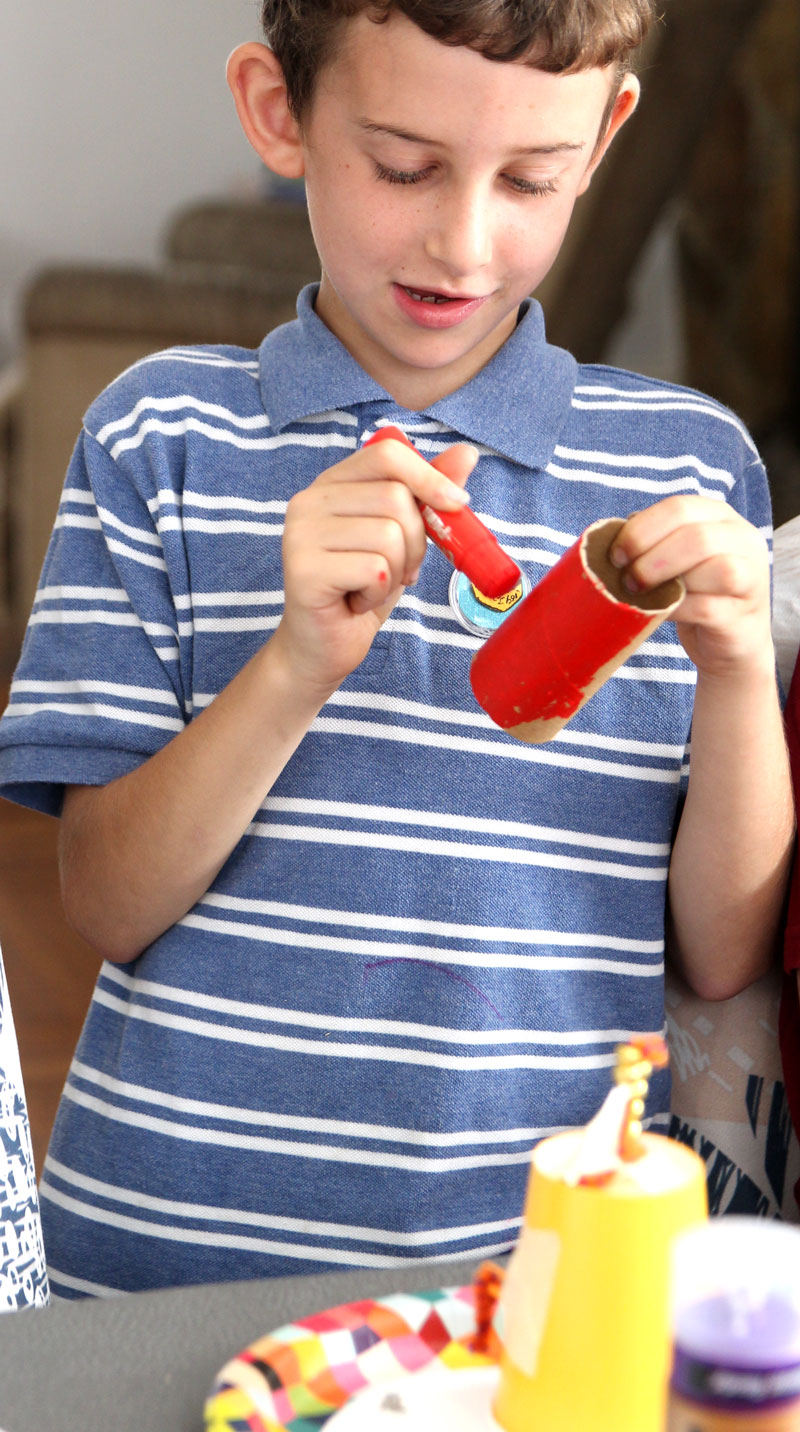 The kids got so creative, and loved getting their hands on things like paper clips and tape. They had such good ideas, and some of them made more than one.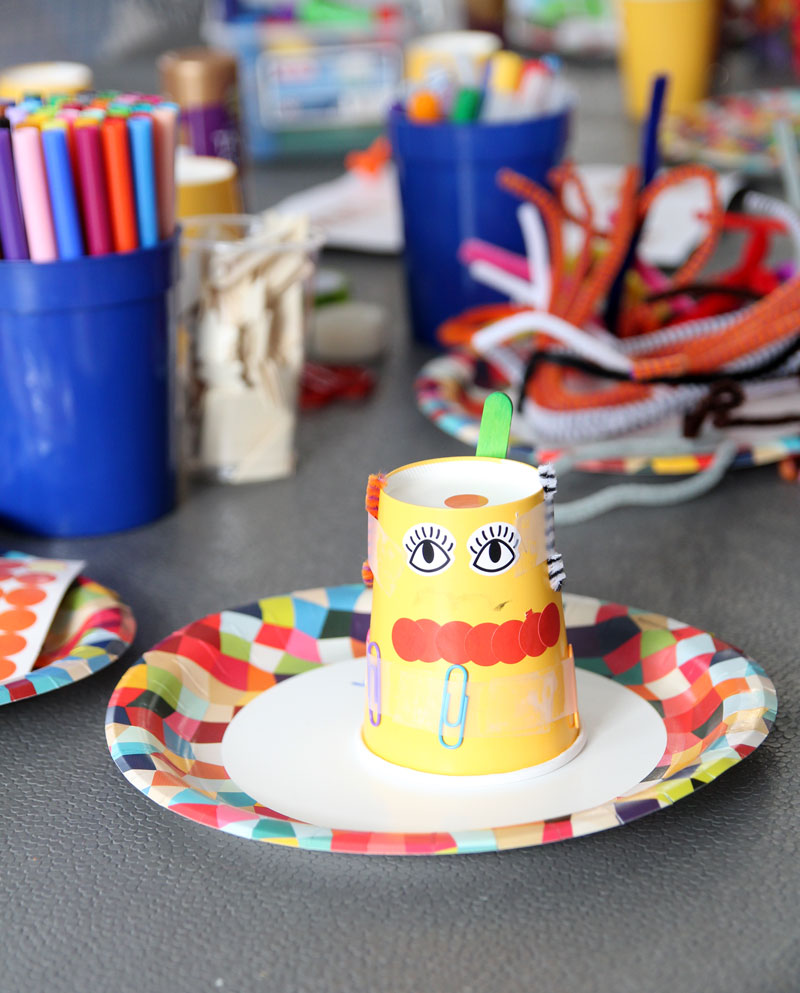 When they were done, they popped their robots into the paper bag to take home…
I also printed a lot of Scholastic's Dog Man activities from their website. I had these available for the early finishers, however most of them just wanted to make another robot. Still, it's a good thing to have available.
And finally, if you want something easy and pre-made to put out at the party, you can put out color-in Dog Man cubles for each guest. It's a bit of a bigger investment, and if you leave it in the package, you run the risk of the kids just wanting to bring it home. But it's a truly enjoyable, high quality craft that my kids were absolutely stoked to create.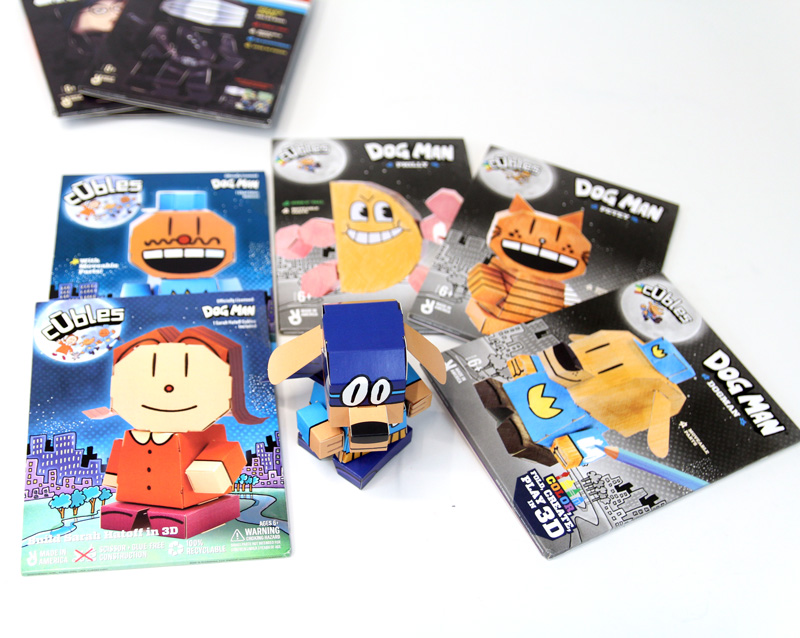 Got any Dog Man birthday party ideas to add to the list? Comment below!