A science birthday party is a fantastic way to celebrate your STEM minded child's special day! These cool ideas will help you create a super fun celebration on the budget you choose. This post contains affiliate links.
---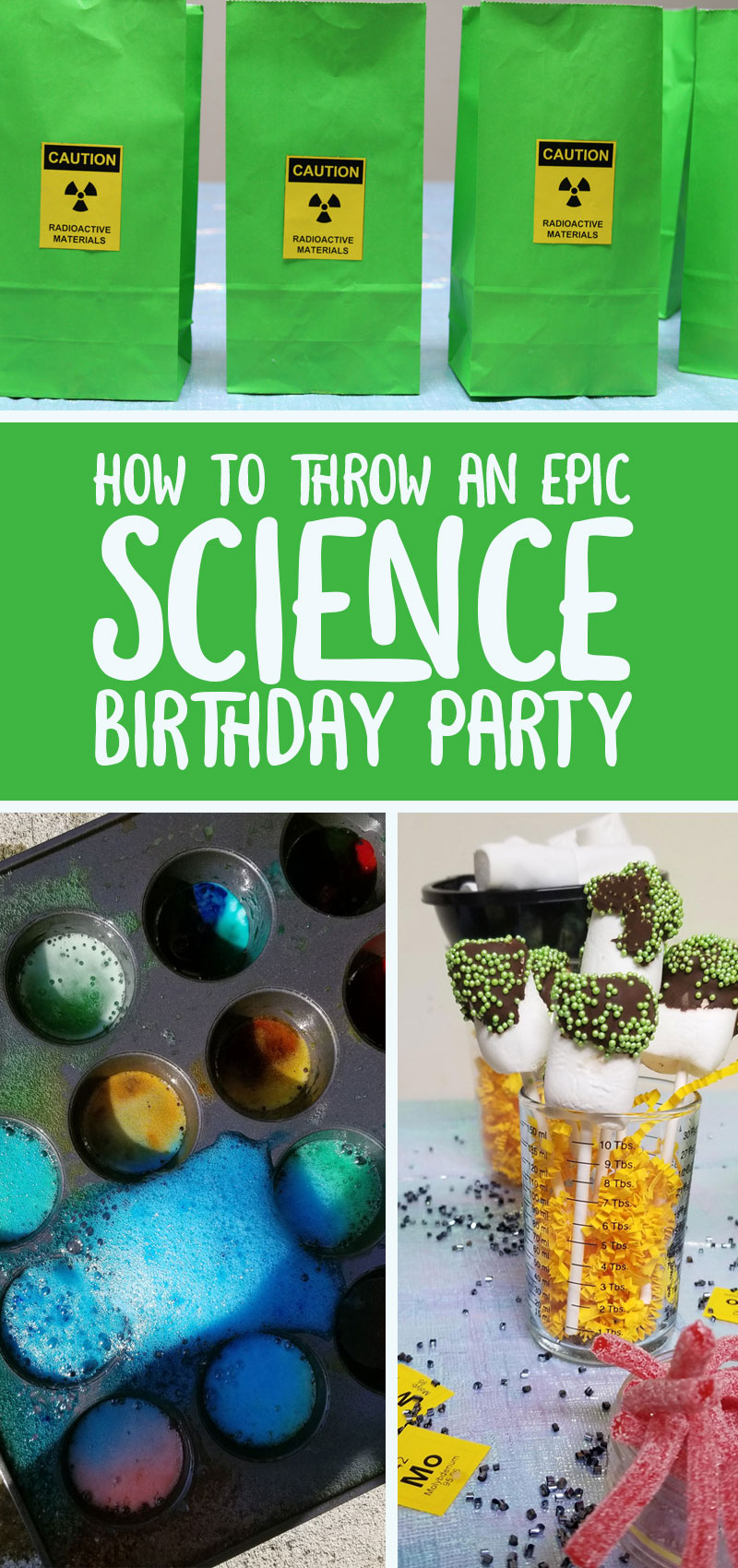 When it comes to sharing birthday party ideas, I like to dig deep into each little detail, but I also like to have a summary page that gives you a quick glimpse into each thing we did for the celebration.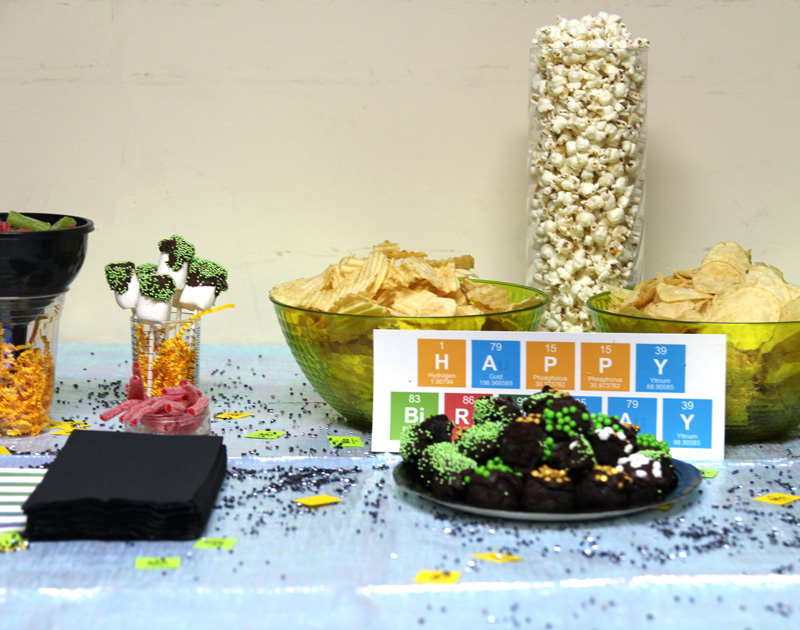 I've finished sharing most of the ideas for M's six-year-old science birthday party from two years ago, so it's time to give you the overview, including little details that didn't fit anywhere.
This summary works on its own – you don't need to click through to the specific ideas, however if you do, you'll get much more details. You'll also get a couple of free printables to help make your party plans easier.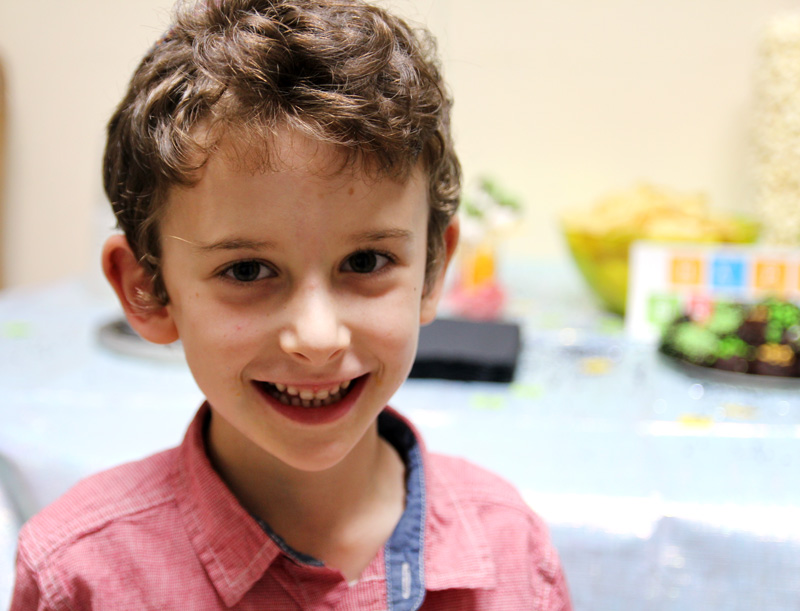 How to throw an incredible science birthday party for kids
Here are some of the specific ideas we did. You can go with our overall vibe, fine tune it to suit your needs and budget, expand on it to make it into an incredible celebration.
How to Decorate Your Event
Our science party decor was all over the place, but somehow it worked! We had black, radioactive green, iridescent, and colors from the periodic table of elements. We had yellows for light bulbs. You can choose just 1-2 of these running themes, or see how we made it work.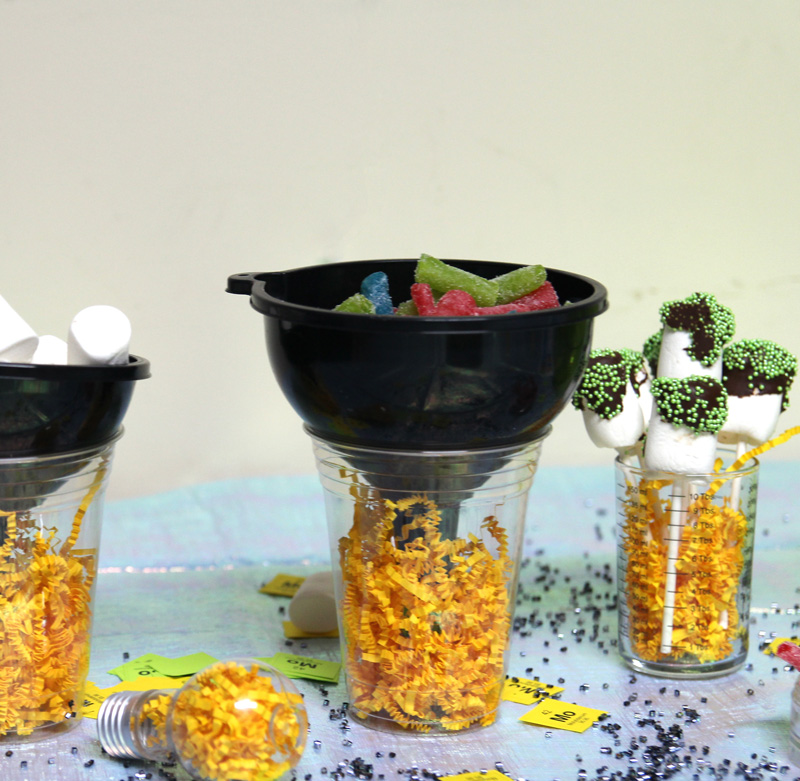 Make custom elements signs using this fun tool and then hit up local stores for things like black paper goods, iridescent napkins, funnels, test tubes, measuring cups, fillable light bulbs, and more!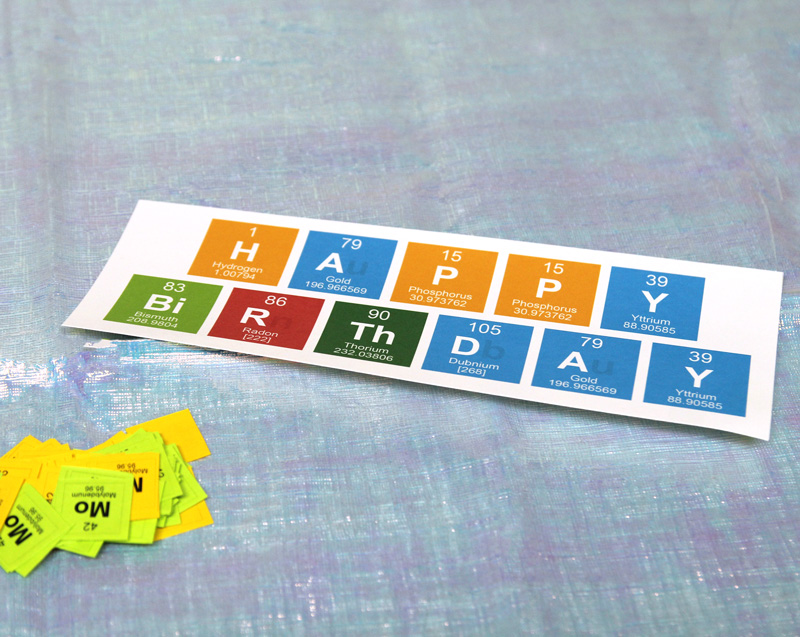 What to do at a science birthday party
The science birthday party was one of our top parties ever!! This was majorly because of the outdoor science experiments we did among other science party for kids activities.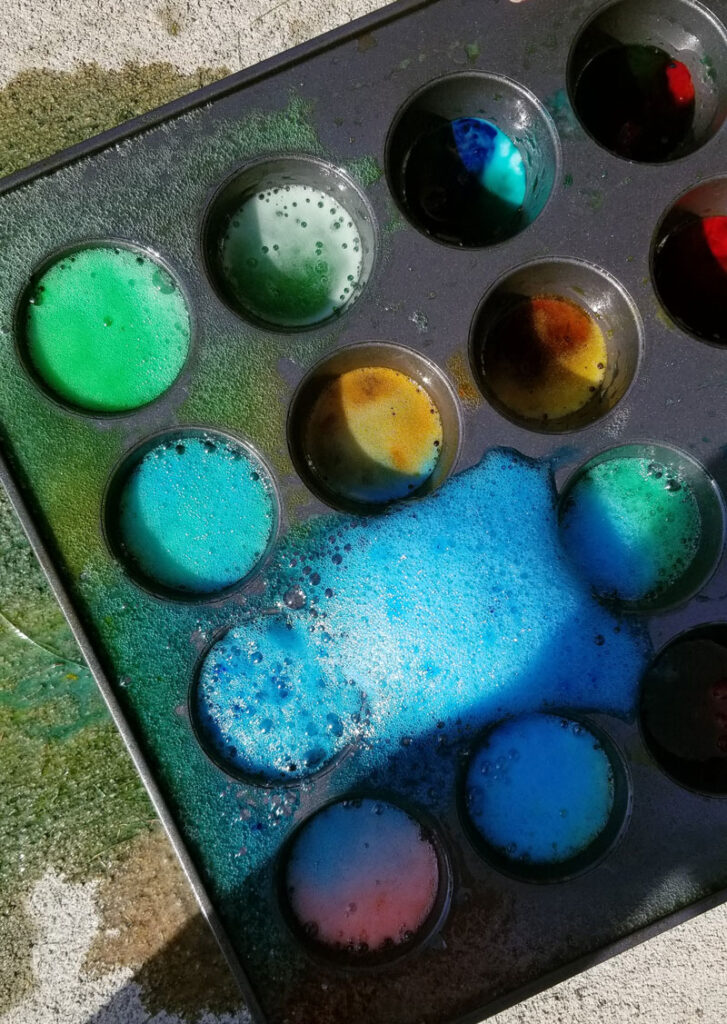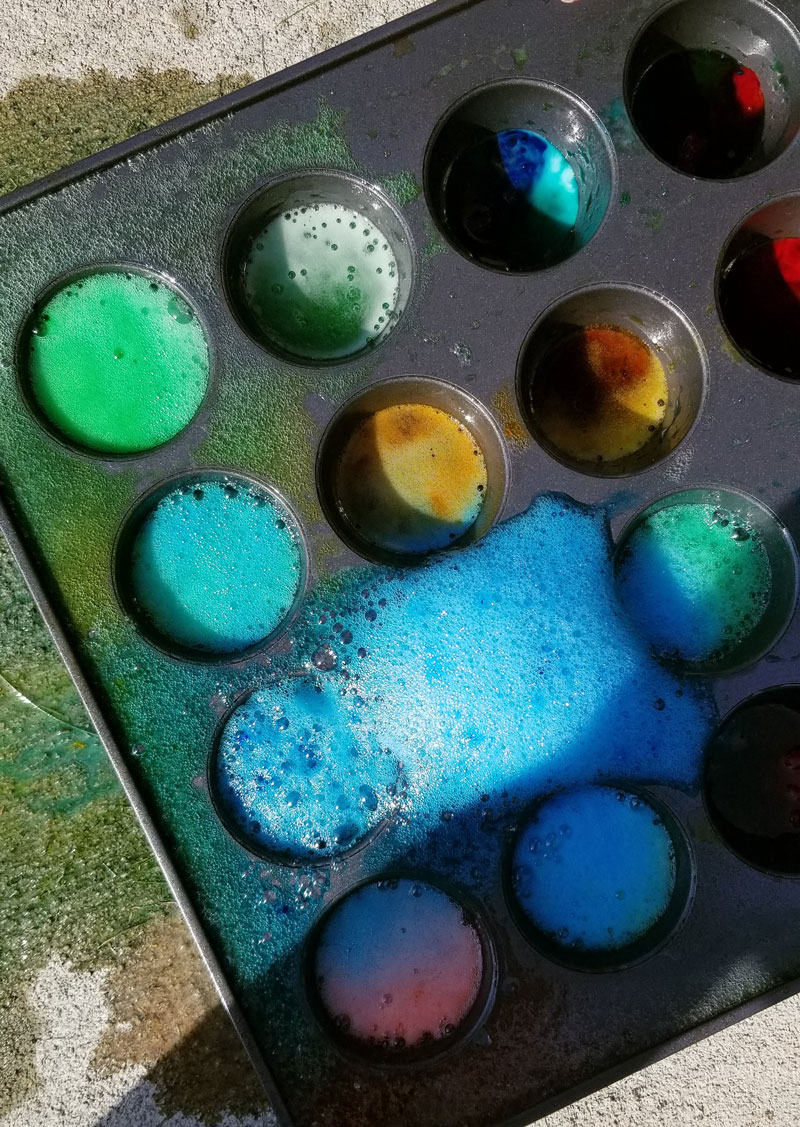 The best activity we did was a "reveal the color" science experiment with activity prompts based on the color you revealed. I even created a free set of activity prompts to go with it (you can use this for any party theme, really!) We also made paper rockets, decorated safety goggles, played with cool polymers and more!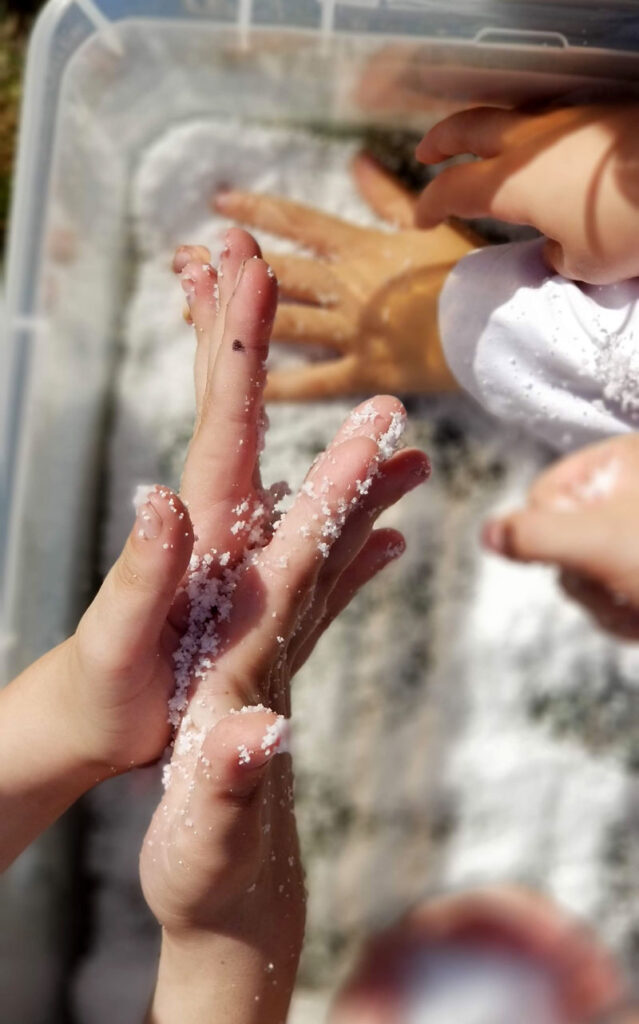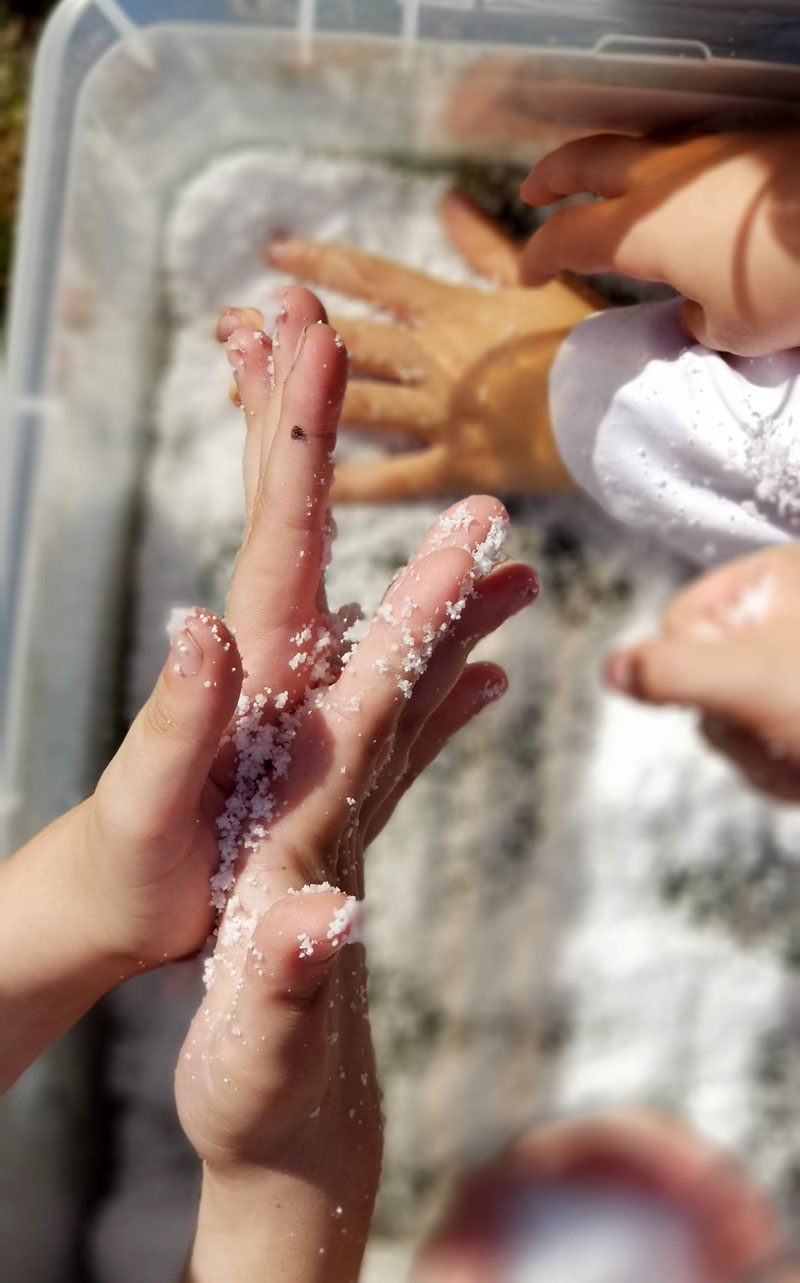 Science party favors
While you can give out little gimmicks, why not give out something the kids will actually enjoy? Our science party favors included the fixings for a fun polymer-based sensory bin – water beads, a bug catcher, and a bug. I created free printable labels for you in case you want to make these (see the blog post).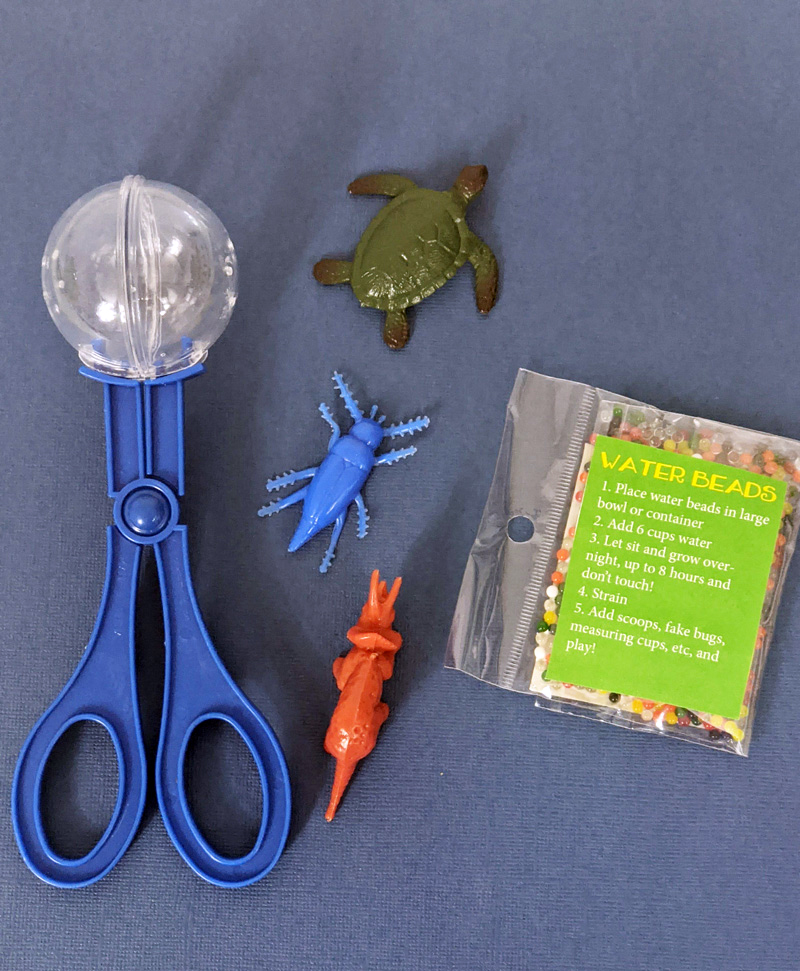 We packaged it in an outer paper bag and had one prepped for each participant at our science birthday party. This way, they were able to drop their crafts into it as they completed them. Since the safety goggles doubled as another party favor, we felt it was best to have it brought home as a package.
You can even just hand out the goggles as your favors!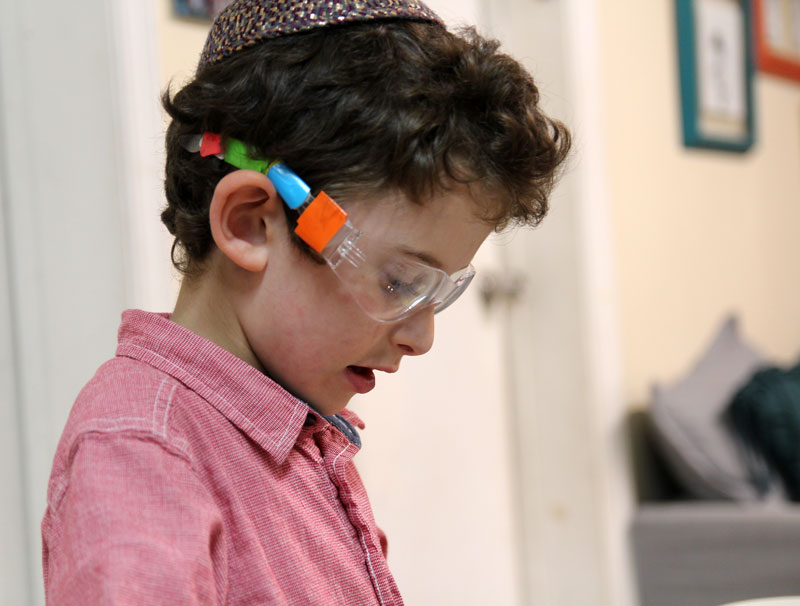 Cool science-y foods to serve
I don't usually strictly stick to a theme for foods at a party, but for this one, I did pick up a few packages of themed Sprinkles and make some science party food treats. We made failed cake pops and much easier marshmallow pops. I made an adorable elements cake (that's insanely easy to make). And finally, we put out a few themed snacks too, but we really went all-out with themed serving dishes.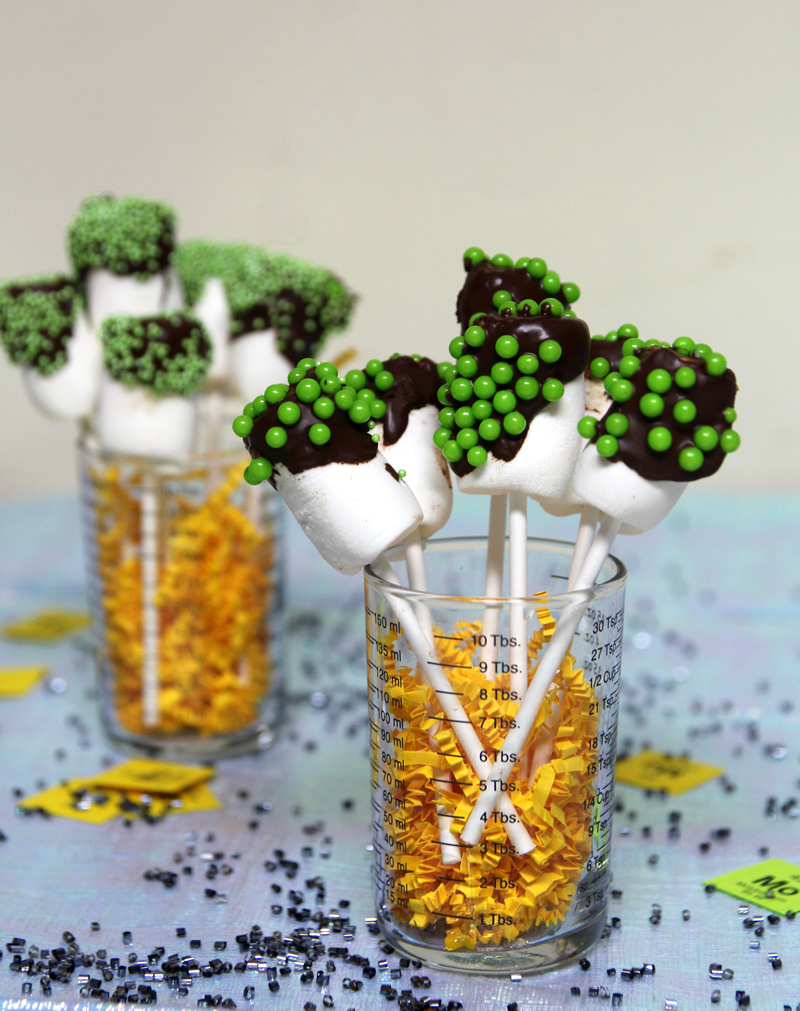 More ideas for your science birthday party
Sometimes it's small details that add a lot! I wish I remembered everything we did at M's science birthday party. I know we had a crate of STEM books for the kids to read while they waited for the next thing to do but I can't remember all of it.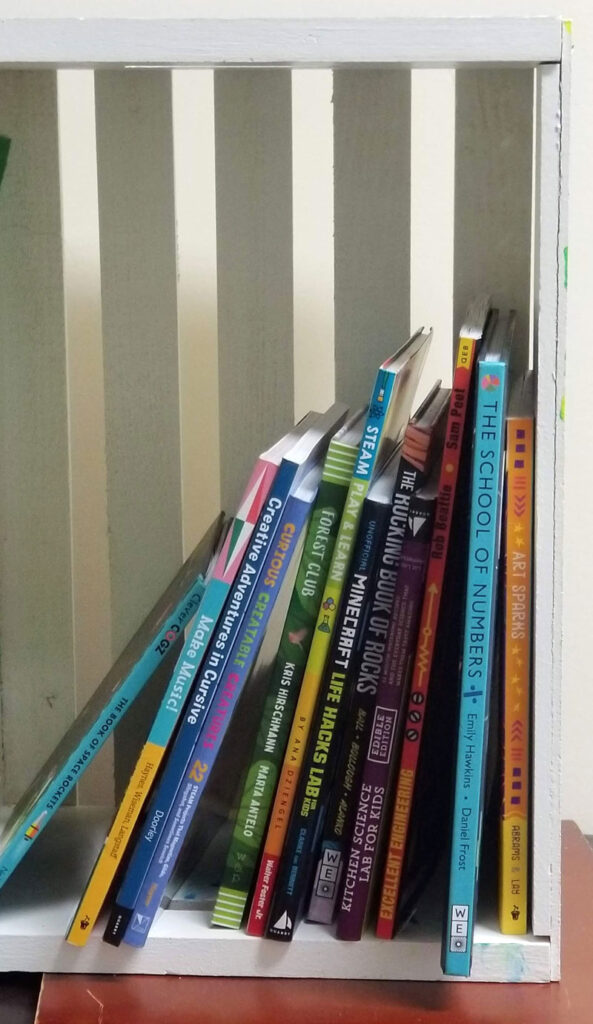 A costume for the birthday boy (or girl) can add a very fun touch. Since the kids anyway made googles, all we needed was a lab coat to add the finishing touch! Want more? Add a wig, a badge, or whatever you want!
You can even have kids decorate and create their own "restricted access" entry badges!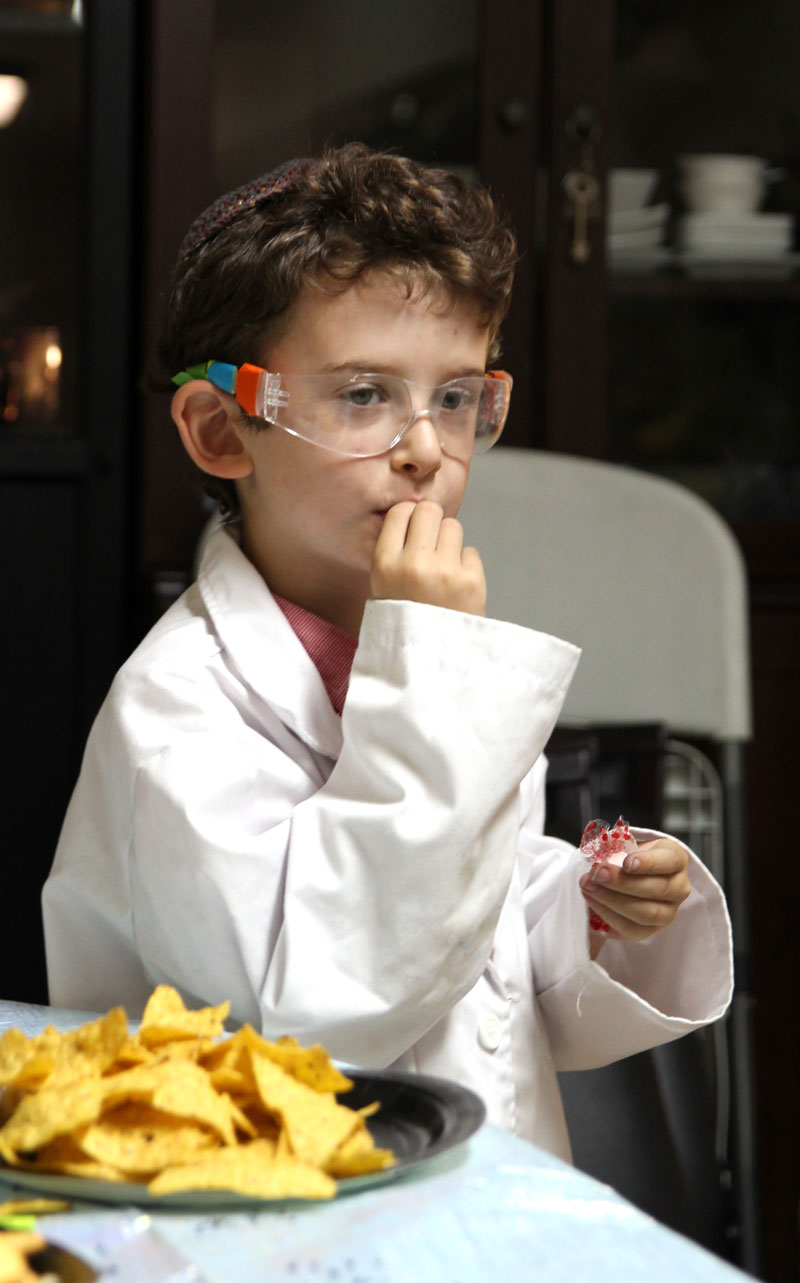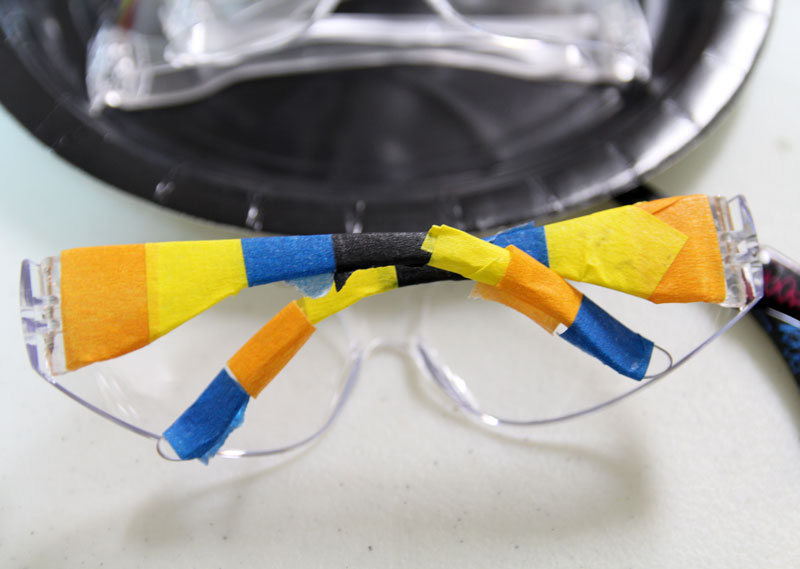 You can also go with premade products and party kits if you want to take things a little easier.
Got any science birthday party ideas to add to the list? Comment below!