Download all of these 12 "faces" adult coloring pages for free from the source! These unique coloring pages for adults feature friendly face-themed designs for you to add your own artsy touch to.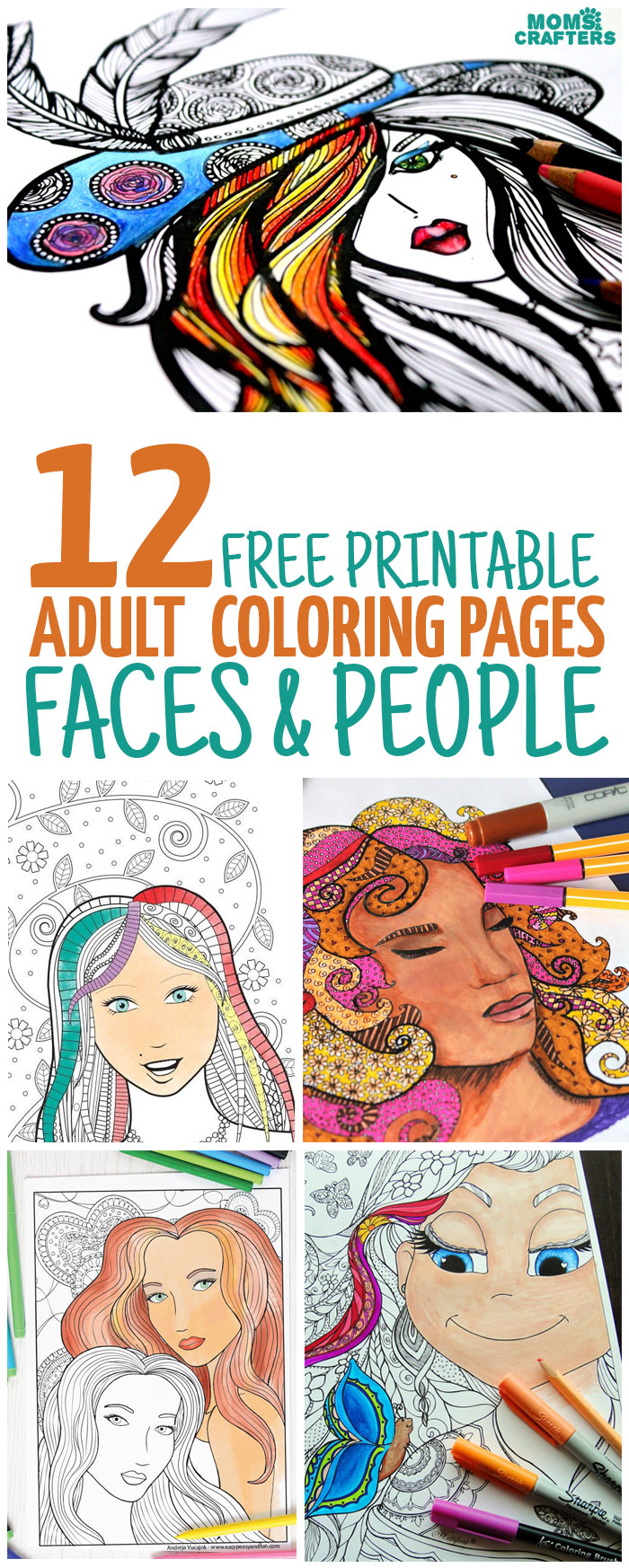 The Coloring Tribe bands together monthly to create a coloring page on a new theme. March's theme was "people and faces" and we turned out some great free coloring pages for adults!
To follow up, one of us creates a roundup post each month that features not only the posts created for that month's challenge, but any other posts we have on the same subject as well!
Disclosure: this post contains affiliate links.
I have a confession, though. Most of us felt that drawing faces to color involved stepping a bit outside our comfort zones. Therefore,, most of us didn't have much to offer on this subject in the past – as opposed to last month's theme, "flowers", which was a lot more popular. So I added a few more that I hunted down on Pinterest for you to publish.
It's not easy, as unfortunately, there's a lot of copyright infringement going on, with pages being redistributed illegally. So I had to hunt through many, but in the end I managed to put together this list of free pages for you to color that are being offered for free legitimately, but the author.
12 Free printable adult coloring pages featuring people and faces:
Yep, that's all but if you know of one from a legitimate source that's free to download, feel free to drop a link in the comments below!
Do you love adult coloring pages? What is your favorite medium to use? Comment below!