I made this cool DIY UPS delivery costume for M out of real clothing! I love creating easy costumes with normal clothes for M because he is very sensitive and picky with what he wears. Disclosure: this post contains commissioned links.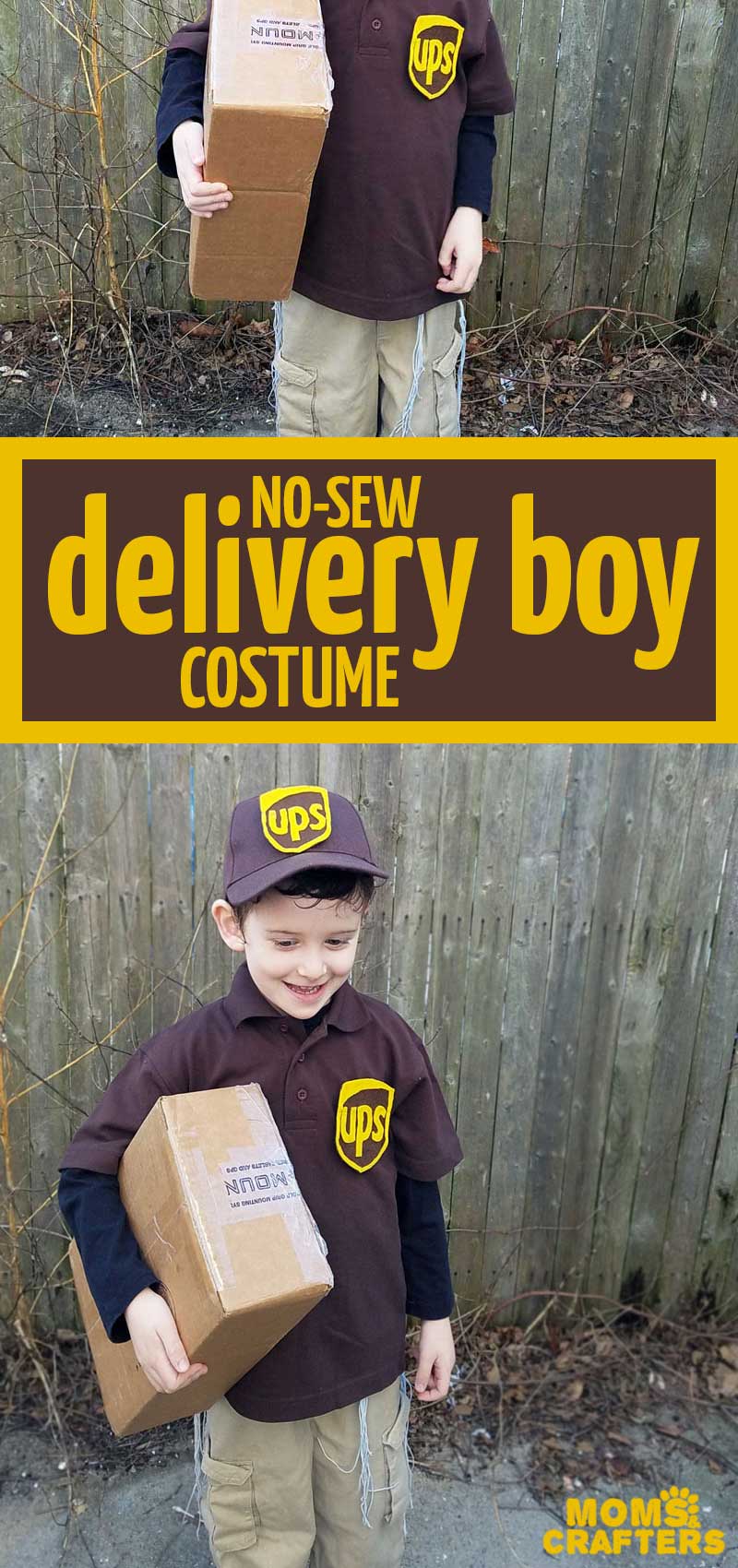 Did you ever spend hours making a costume, or spend big bucks on one, only to have your child refuse to wear it when Halloween or Purim came around?
Some kids, whether they have SPD or are simply sensitive, don't do well with costumes because they tend to be made from less comfortable materials. They are often awkward too.
This past Purim, M asked me to dress up as a "UPS man". That's his dream career and I was happy that he took the brainstorming out of my hand.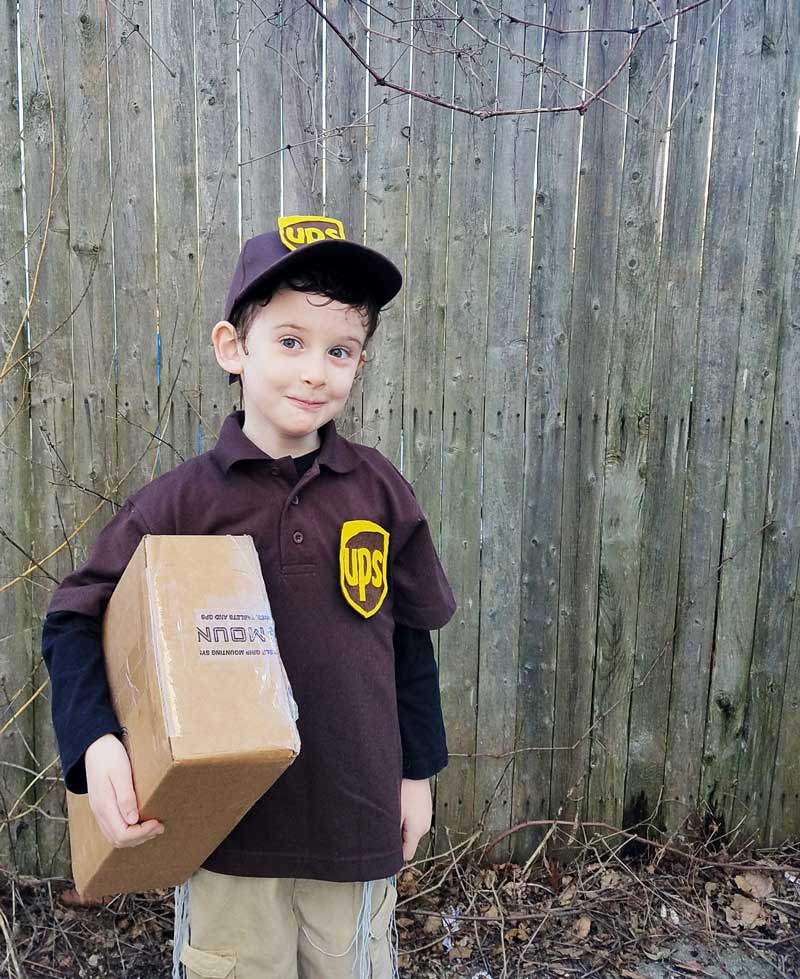 I made him this DIY UPS delivery costume for him using a brown collared shirt and a brown baseball cap. My big mistake was not getting a cap that fit right (I used an adult one). He didn't like how it felt and refused to wear it… until I had a brainstorm: I offered him to wear it on top of the cap he usually wears.
That worked! He was happy to do that because it felt right to him.
We didn't have brown pants, so we paired the UPS delivery costume with tan colored cargo pants.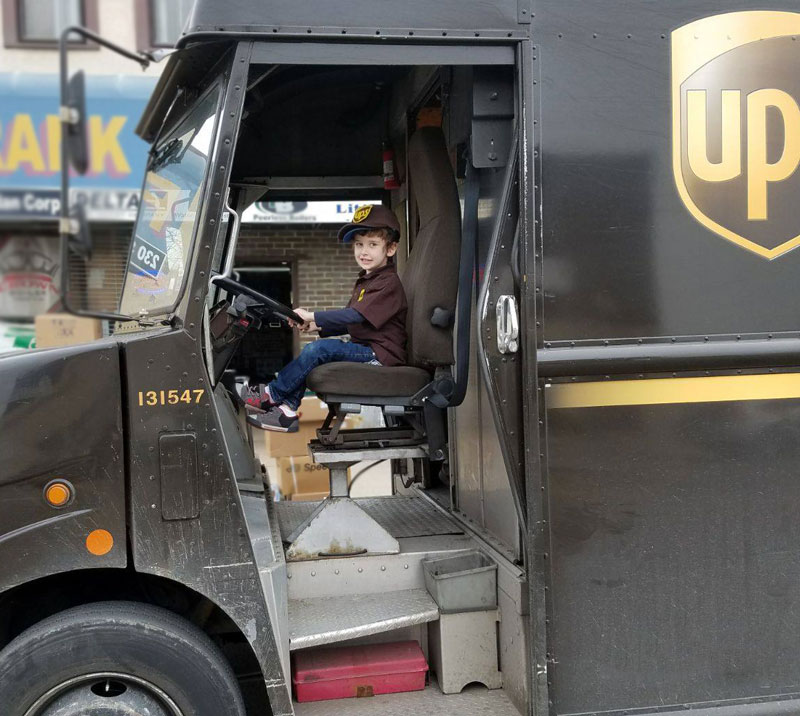 I made badges out of felt, glued on a flat pad pin to the back, and pinned those onto the cap and shirt. That way, now that we're done with the costume, the cap and shirt are still usable.
We donated the cap because he didn't like the fit, and now he has the shirt to wear to school.
For his package, I simply taped back up an empty box that we had received a package in!
The UPS delivery costume was a huge hit!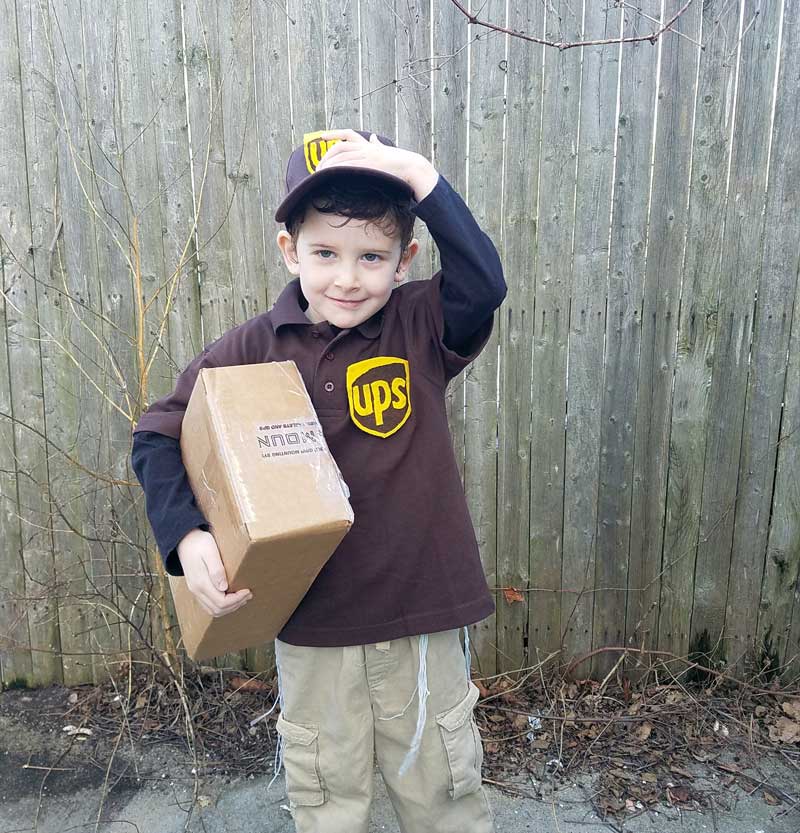 A few tips for getting your kids to wear their costumes:
Let them pick the theme!
Compliment them for picking such a BRILLIANT costume – make them proud of their choice!
Use real clothing that's a comfortable fit.
Dress up as well. Kids who are old enough to "feel stupid" if they're the only ones dressed up will be encouraged by you wearing something as simple as bunny ears.
Pull out your play dress up box and "practice" a few days before.
Remember that it's okay if your child chooses not to dress up! As long as he or she is happy… While it can be frustrating if you worked hard on a costume, it's not worth pressuring your child in the long run. Save the battle for something more important.
What you need to make a UPS delivery costume:

How to make a DIY UPS delivery costume for kids:
1. Recreate the badge in a size appropriate for the cap and the shirt.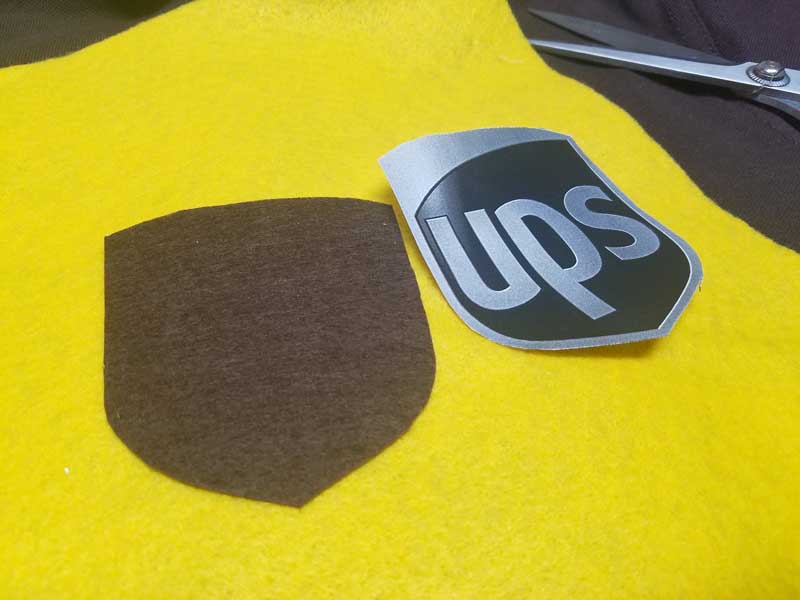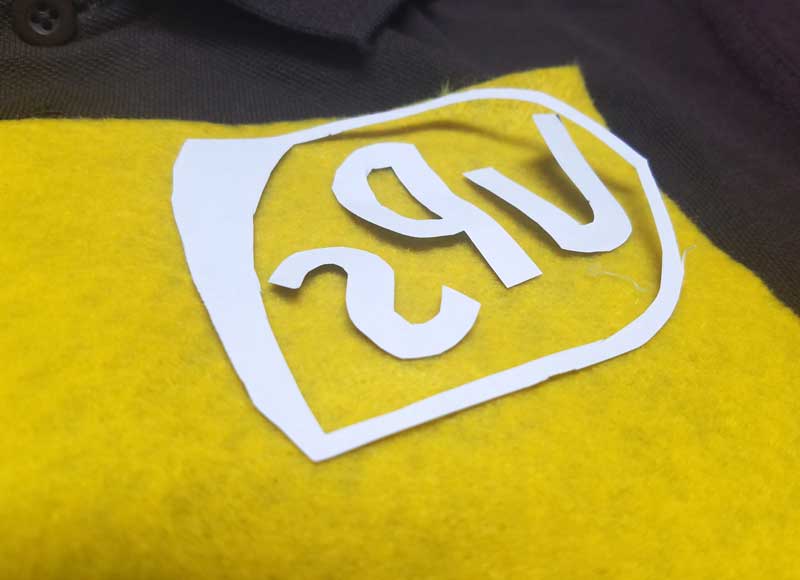 2. Glue your parts together.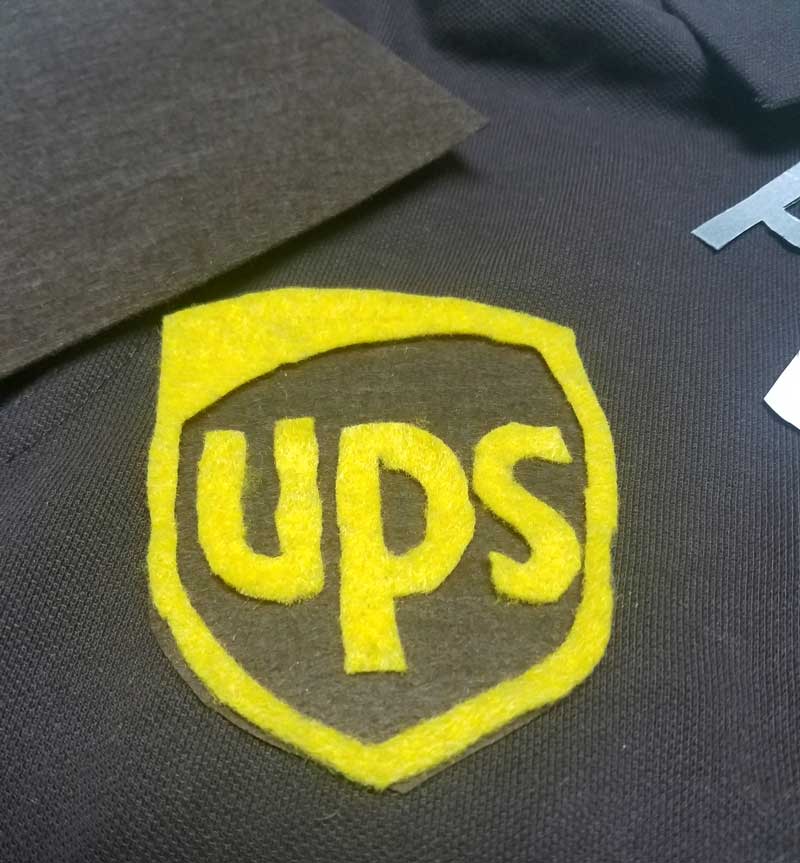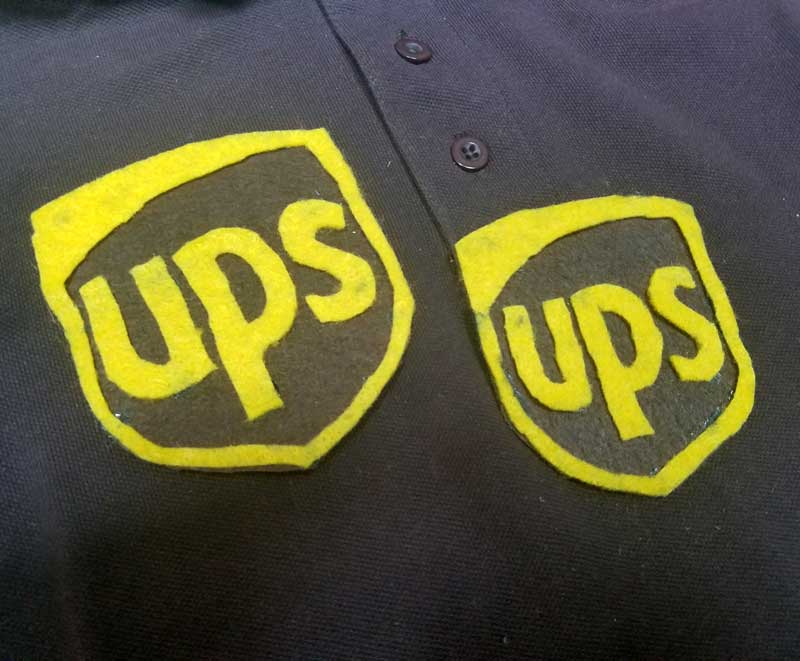 3. Glue a flat pad pin to the back.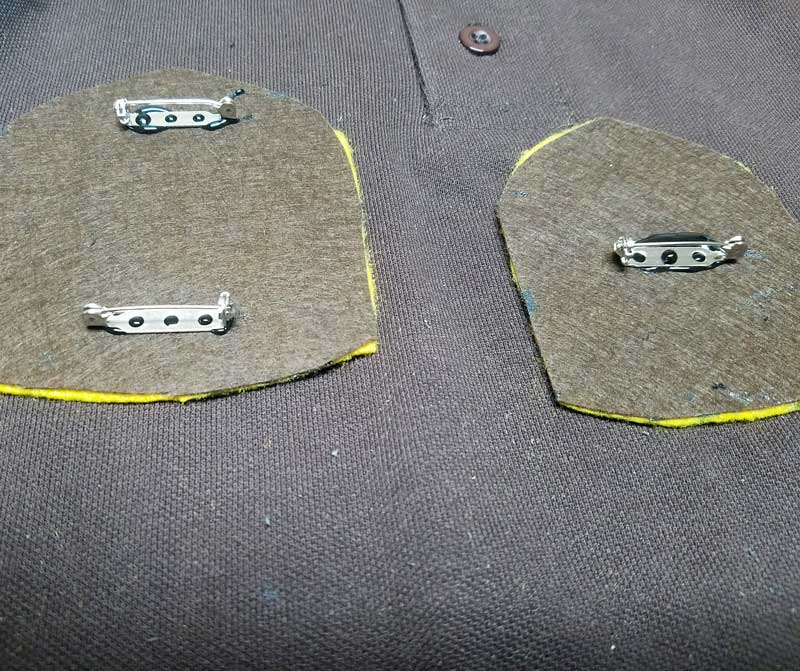 4. Pin your badges onto your shirt and cap.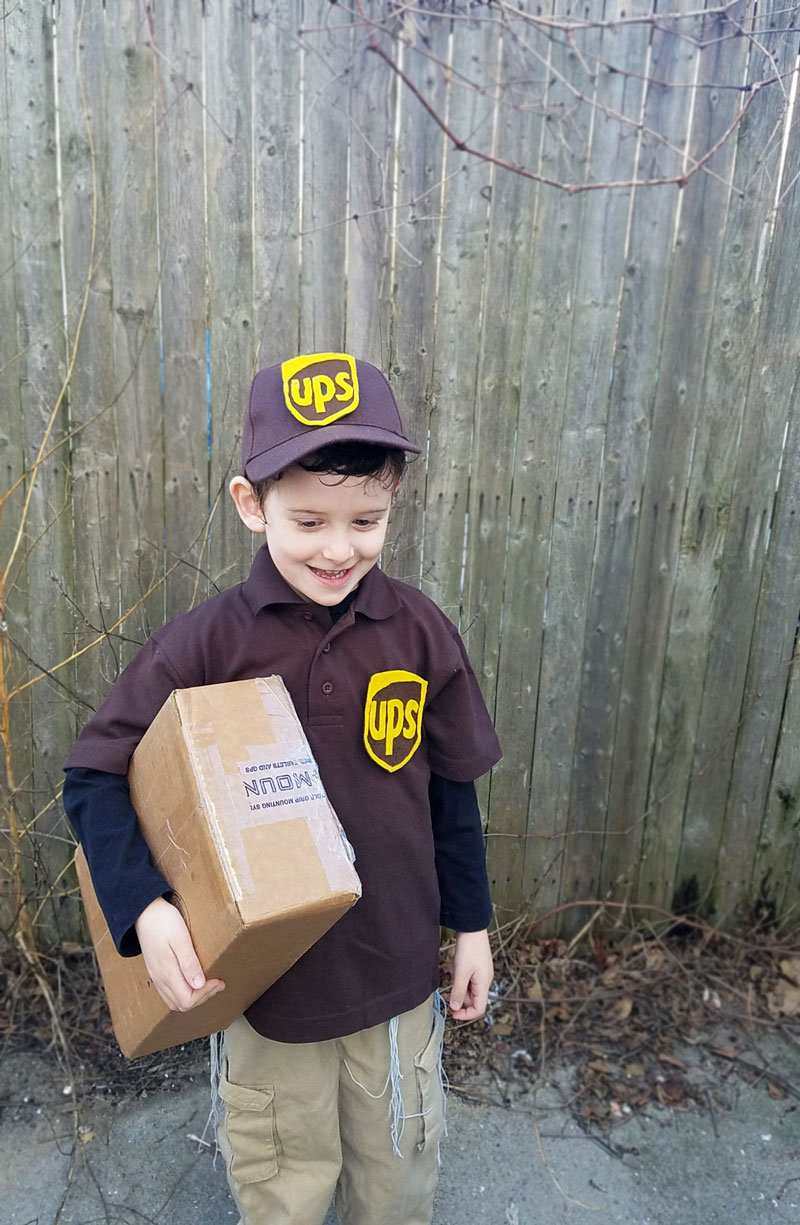 That's it!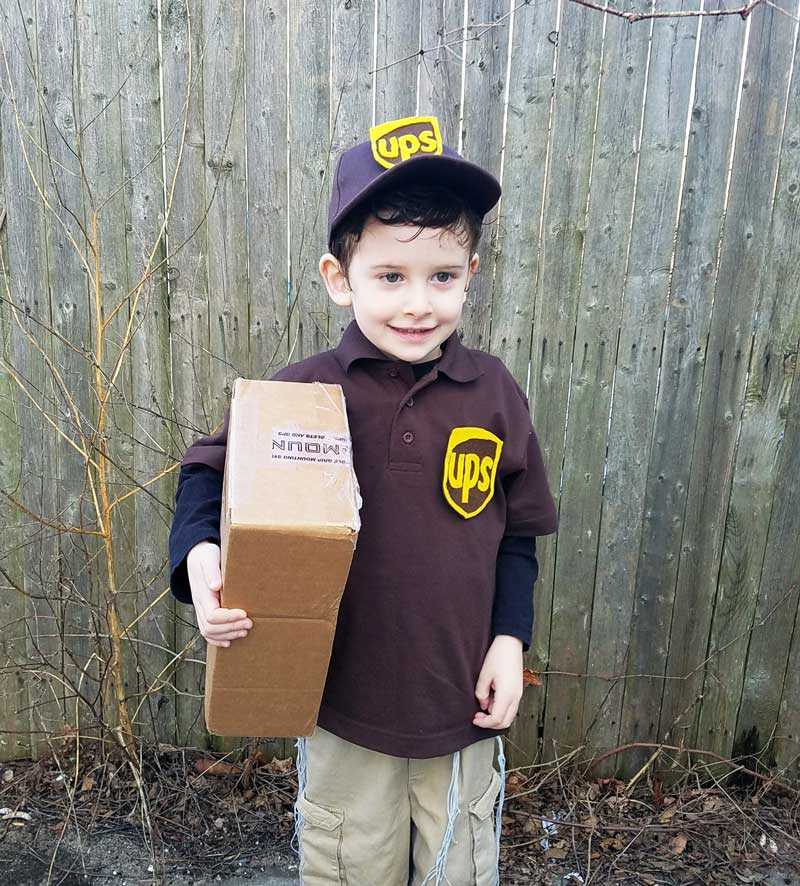 Who will you be creating this UPS delivery costume for? Got any tips for encouraging kids to dress up? Comment below!
Loved this UPS delivery costume tutorial? Check out the cool costume ideas below!