If you're looking to decorate your space a bit, grab these free playroom printables and go crazy! These beautiful kids room and nursery wall art printables are all free and are all beautiful for you and playful for your kids. Disclosure: this post contains affiliate links.
These free playroom printables, gathered from bloggers around the web are so much fun! They are cheerful, educational, inspiring, and more.
Copyright:
All of the images for these free playroom printables were used with the permissions of the respective bloggers for the purpose of this post. Click on the title link or image for the full tutorial.
I have created a short and long vertical collage image for your convenience for sharing these free playroom printables. Please use the first or last image in this post when sharing and not one of the individual photos below, out of respect for the creators' copyrights.
7 Book Themed Free Playroom Printables:
Encourage literacy and reading, or decorate a book nook in your playroom with these free playroom printables with book quotes and reading themes!
1. Reading Nook Wall Art by Moms & Crafters: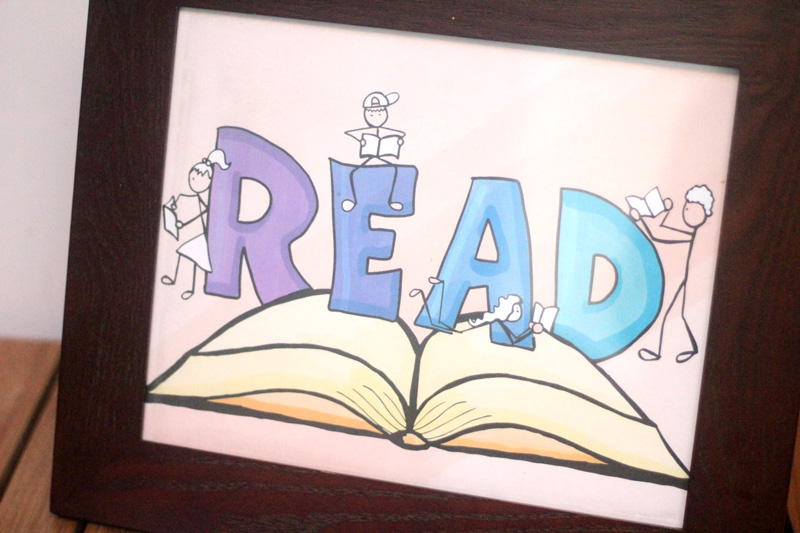 A playroom is great for playing, but it also makes the perfect spot to read a good book. Every great playroom has a great reading nook; cozy space overloaded with pillows, surrounded with the best, and most nostalgic children's books. To make this space extra cozy, print and hang this adorable Reading Nook Wall Art. If you're looking for items to complete your reading nook, try child-sized recliners, or a tee-pee with floor pillows- anything to encourage your children to read, read, read.
2. Dr. Suess Playroom Art by Moms & Crafters: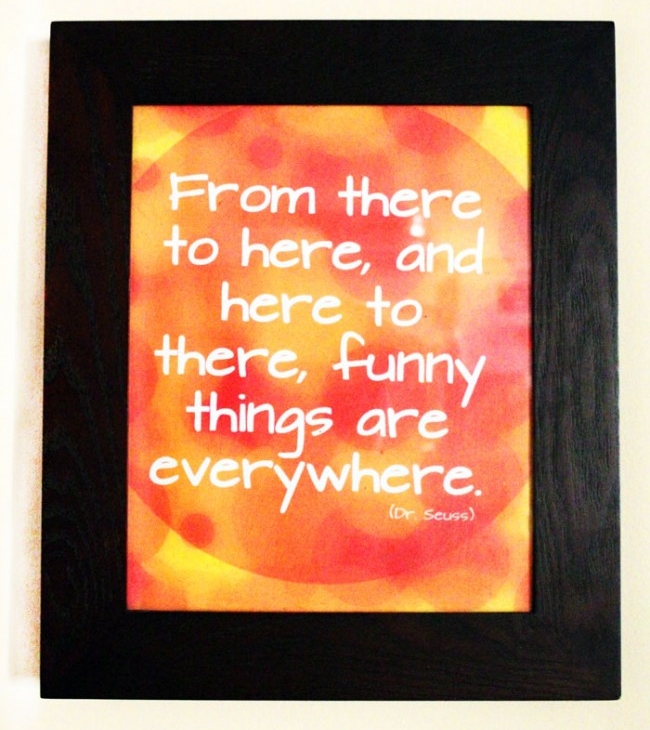 Dr. Suess and playroom fun seem to go hand in hand. So much so, that there are two Dr. Suess free playroom printables in this list. This printable is fun and happy, and will look perfect in any playroom. If you're still in the process of designing, consider a whole Dr. Suess theme!
3. Where the Wild Things Are Printables by Simple Everyday Mom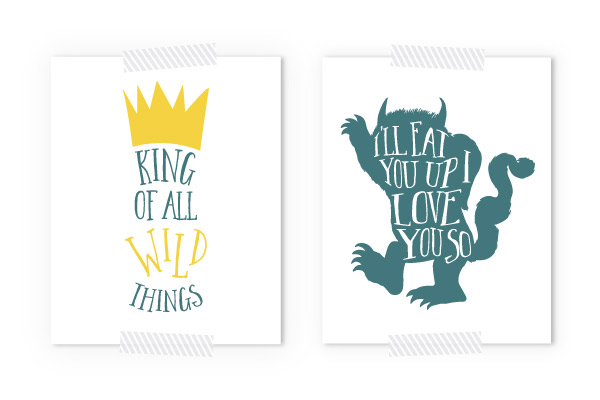 One of the most nostalgic books from my childhood is Where the Wild Things Are, and it's now become one of my children's favorite books as well. When I came across these terrific printables, it brought up such wonderful memories of reading that book on repeat. So, firstly, if you've never read the book or your children aren't yet familiar with it, you should get right on that. And when you've done that, download these wonderful free printables and enjoy them in your playroom.
4. Velveteen Rabbit Printable by Sunny Day Family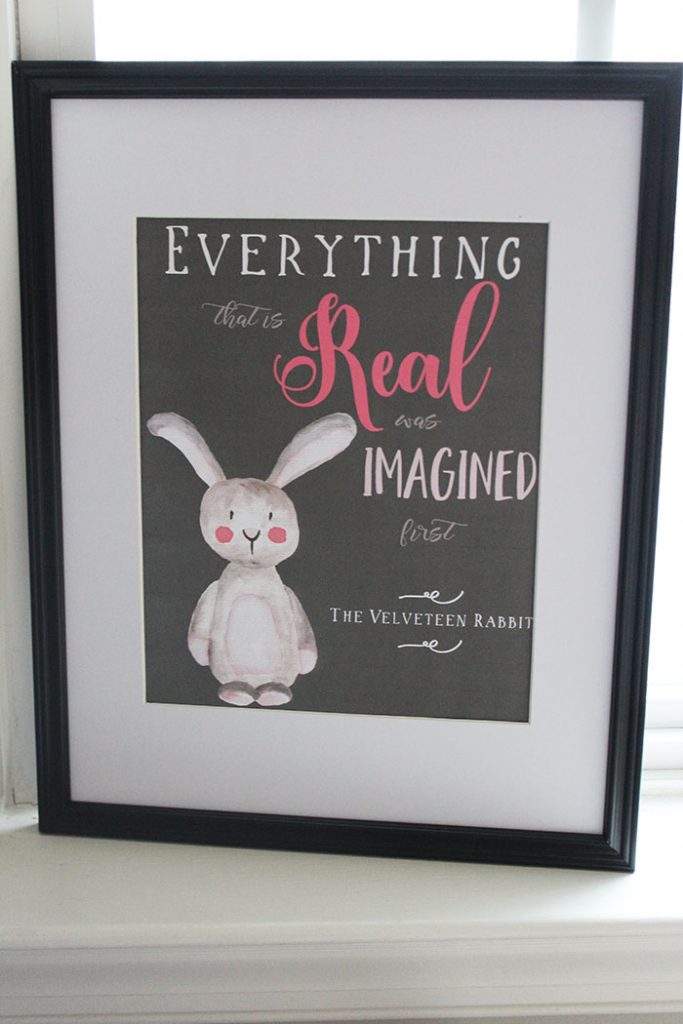 The Velveteen Rabbit is another one of those old time favorites, and I distinctly remember where I was the first time I read it. The quote on this printable is somehow heartwarming and invokes wonderful memories, and deserves a prominent place on your playroom wall. It will inspire your children to imagine and create!
5. Dr. Suess Reading Quotes Printable by In Our Pond

You can never have enough of Dr. Suess! Whether your playroom is decked out in Dr. Suess wall decals or not, these Dr. Suess inspired printables will make everyone happy. And as they're mostly about reading, they'll spruce up a reading corner too, not just a playroom!
6. Peter Pan Quote Printable by Cozy Reverie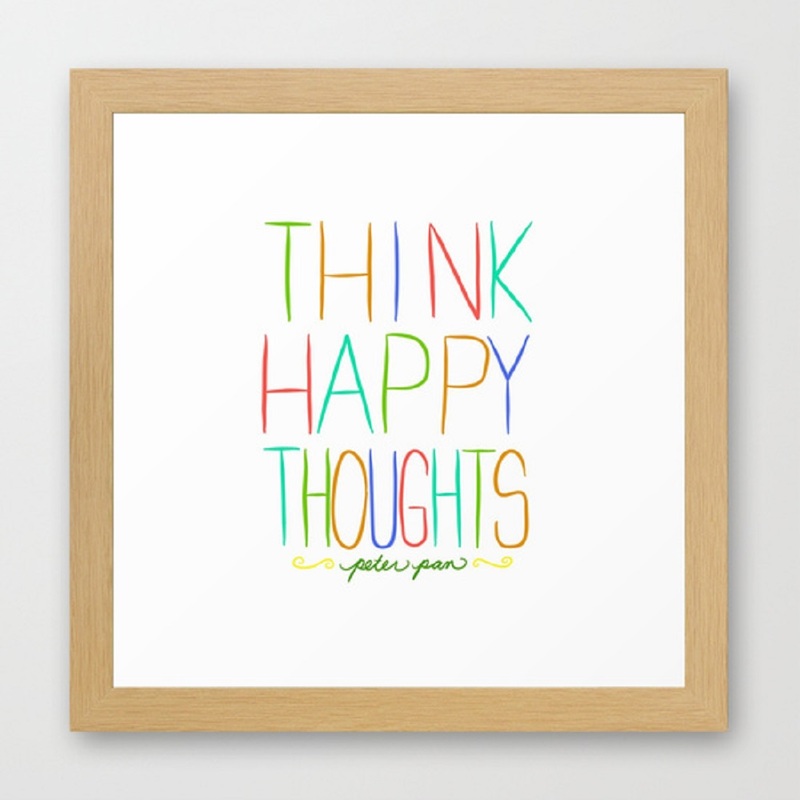 This free playroom printable is so simple, yet so wonderful. Who doesn't love Peter Pan and his advice- "Think Happy Thoughts"? The great colors will add life to your kids' room walls and it will send positive vibes to your playing children every day.
7. Alphabet Poster Printable by Mr. Printables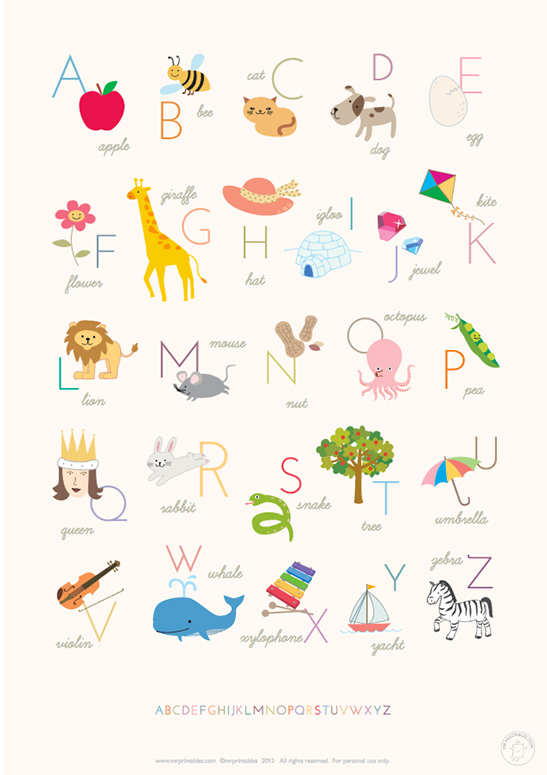 Every great playroom needs a good alphabet poster- and this one is one of my favorites. The pictures are kid-friendly and clear. It's colorful without being too busy and it will look fantastic in any playroom. Plus, it comes in two other languages as well, French and Spanish, and is available in multiple printing sizes.

7 Playful and Seasonal free playroom printables:
8. "Children at Play" Playroom Sign by Moms & Crafters: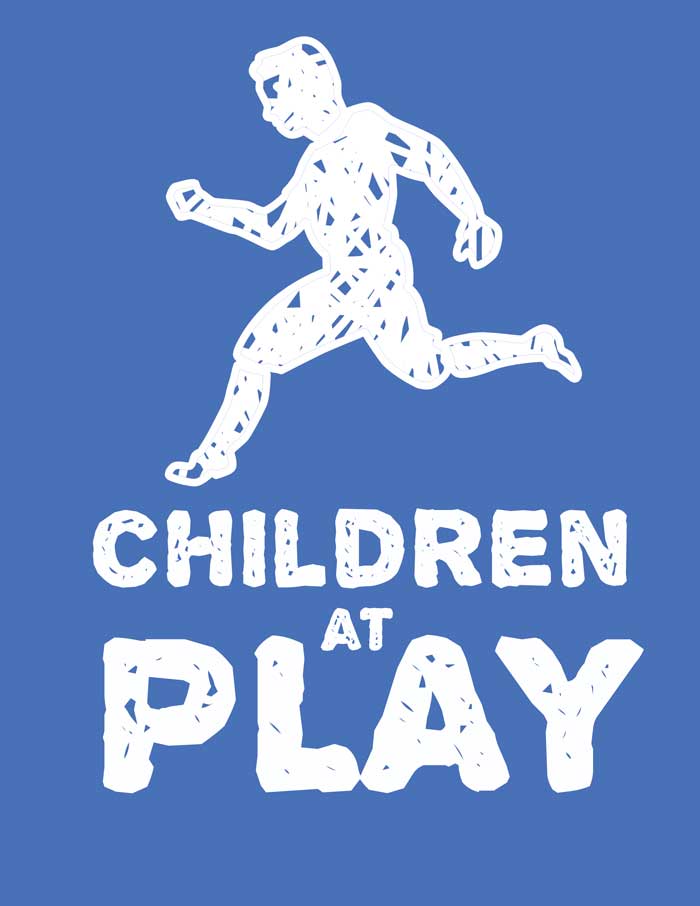 This playroom printable is a great one to hang up and add personality to your playroom. It's simple, yet adds character. It will work with any color scheme you have in the room, and the message is perfect. Children at Play- exactly what the playroom is designed for! The sign will also work especially if you have a vehicle or construction theme in your playroom- the image and text are reminiscent of road signs. A cute frame will also complement the sign perfectly.
9. Pardon the Mess Wall Art by Moms & Crafters: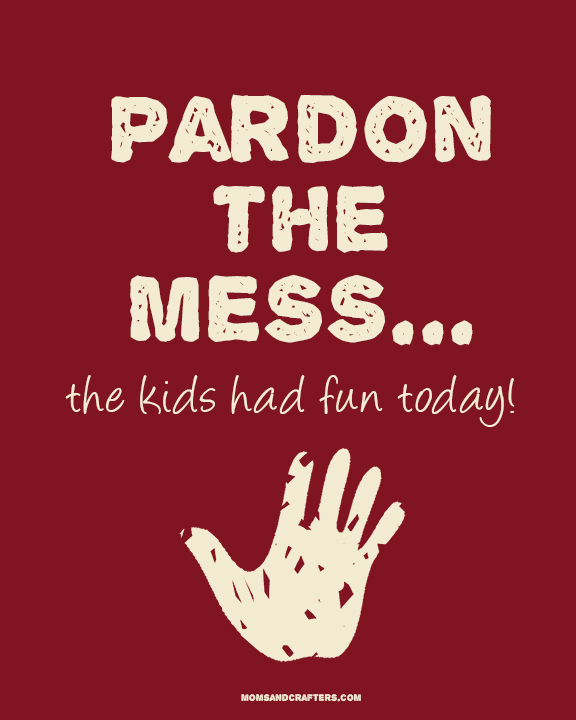 Playrooms tend to get messy- but that's okay! A messy playroom is just a mark of a kid who had fun! We all have some sort of rule, like only one or two toys out a time, or clean up one toy before taking out another. But every so often all the rules fly away and the children just have a glorious time and the playroom is a mess. So to anyone taking a peek, this printable says it all- pardon the mess, the kids had fun today!
10. Fairy Dust Coloring Page Printable by Moms & Crafters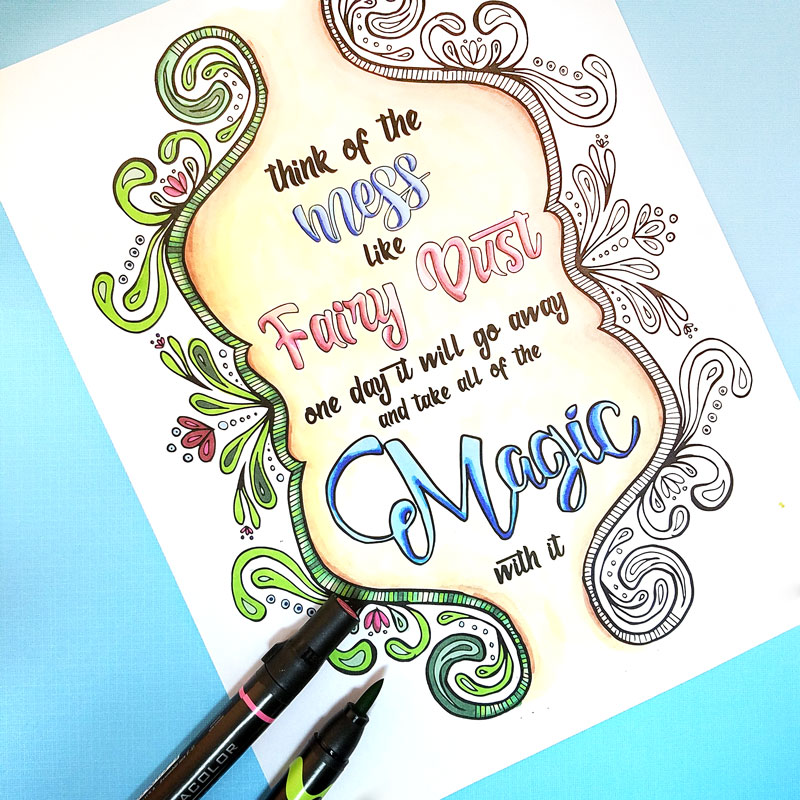 This playroom printable involves a little more work on your end, but it's totally worth it! Take a break from cleaning the playroom mess and color in this beautiful coloring page to hang up in the playroom. Work with colors that match your playroom or go with whatever you're in the mood of. It's important for Moms to take a break and get a little "me time" and this is the perfect way to do it!
11. Snowman Printable by Nemcsok Farms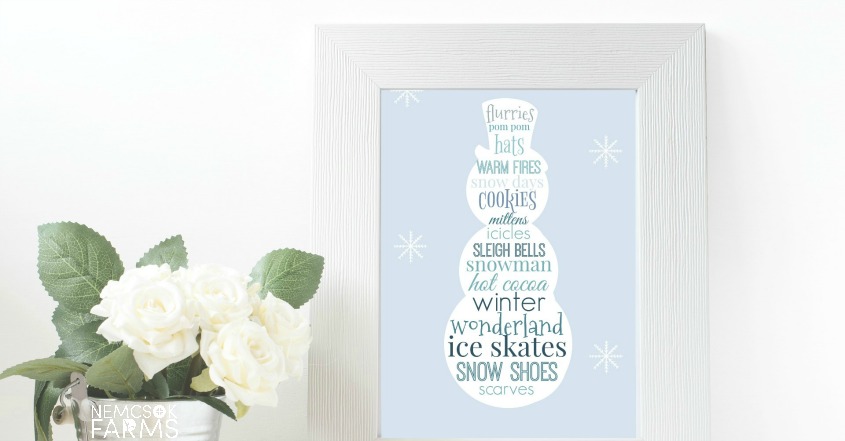 Winter's almost over (whew!) so this one can be saved for next year, but if you like to update your home decor every season, this will fit perfectly in a winter-inspired playroom! Whenever I complain about the snow, I like telling myself that snow was created for children. Children delight in snowflakes and snowmen and everything wonderful about winter; remind them about that with this lovely free printable.
12. Beach Printable by Homemade Interest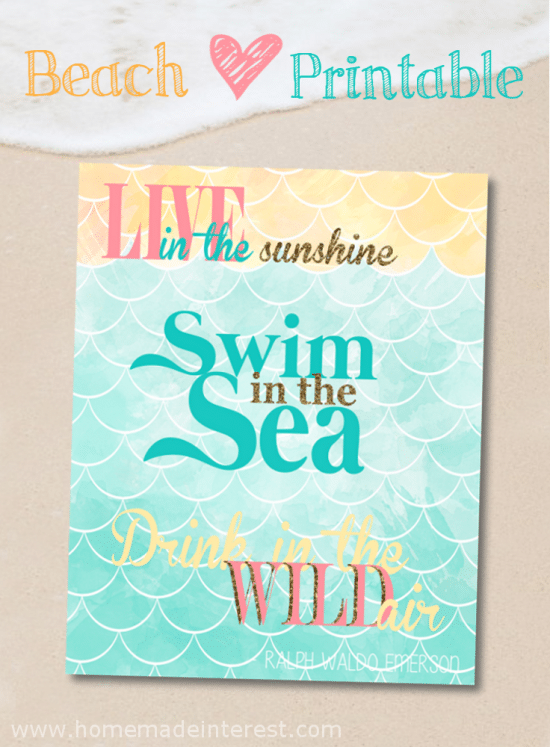 If you crave the sun and waves and sand, bring the beach right into your playroom with this fun, bright printable! It's happy and colorful and screams "summer"! So if you're beach obsessed, or just looking for something to brighten up your playroom, download this free printable and hang it up- you'll start smelling the beach in the air!
13. Moana Wall Art Printable by Carrie Elle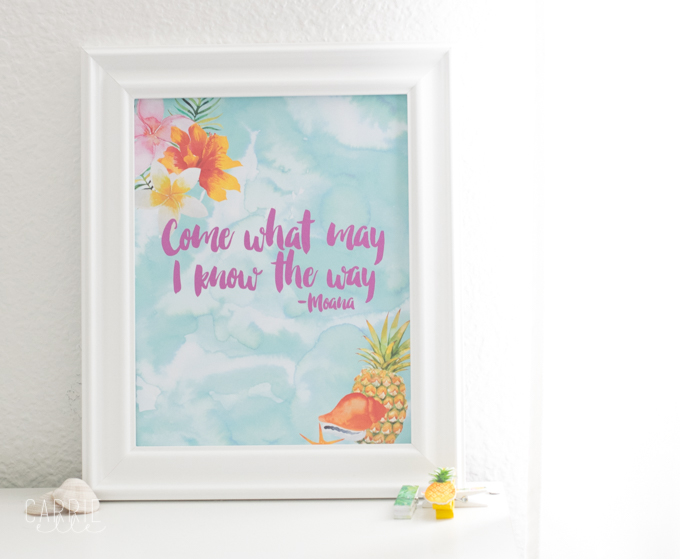 If you've got a Moana-obsessed child, this one's perfect for your playroom! Moana's got a lot of wise lines and this is one of them. The printable is beautiful, with watercolors and that beautiful island touch in the corners. It's sweet and not overdone and will look great wherever you display it.
14. Disney Princess Silhouettes Printables by Over the Big Moon
Every little girl needs these incredible Disney princess silhouettes hanging in her playroom, her fantasy world. I love that you automatically know which princess you're looking at just by her silhouette. Print just one, or a bunch and make a gallery wall!
What are your favorite free playroom printables? Comment below!