Transform an old clock (or a really cheap one) with some paint to create some cool effects and an epic clock makeover! Painting is one of my favorite relaxing crafts and that's all it takes to create some amazing concrete and brushed metal decor for my home. Disclosure: this post contains commissioned links and images.

As a Plaid ambassador, I often get sent new and fun products to try out, so that if I craft and love it, I can share it with you.
As I was creating the crafts for my upcoming book (which will hopefully be released closer to the summer), I wanted to explore some cool paint finishes. I reached out and they sent me some cool concrete paint as well as brushed metals.
I used it in my book projects, but naturally had tons left over and was itching to try it on some home decor.
My home decor style is all over the place – I can't point out to a single "style" that I like. I enjoy some mid-century modern pieces, some farmhouse, some rustic and industrial.
But there is one thing that is a common denominator between all my favorite pieces: they all incorporate texture. I LOVE mixed textures – grainy leathers rather than floral prints, brushed metals rather than glossy ones. So adding a bit of texture to an old clock made so much sense!
This clock was a cheap 2nd hand find. It had absolutely nothing going for it other than the fact that it was ticking. It was definitely ready for a clock makeover and all I needed was a bit of paint and the right brushes.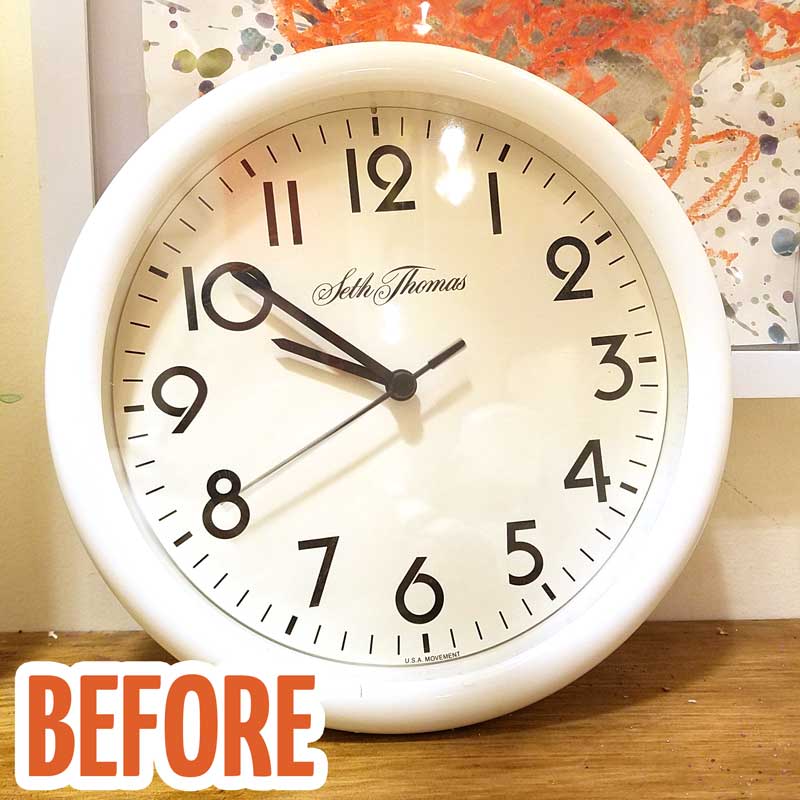 I decided to paint the outer ring with a concrete finish and the inside brushed copper. I ended up blending a few shades of copper and rose gold paint to give it a bit more depth, but I'm not sure it really made a difference.
I also tried pulling out the paper inside the clock but it was stuck down so well, I only ended up creasing the paper, which took away a little from the realistic effect. I think it looks so sharp!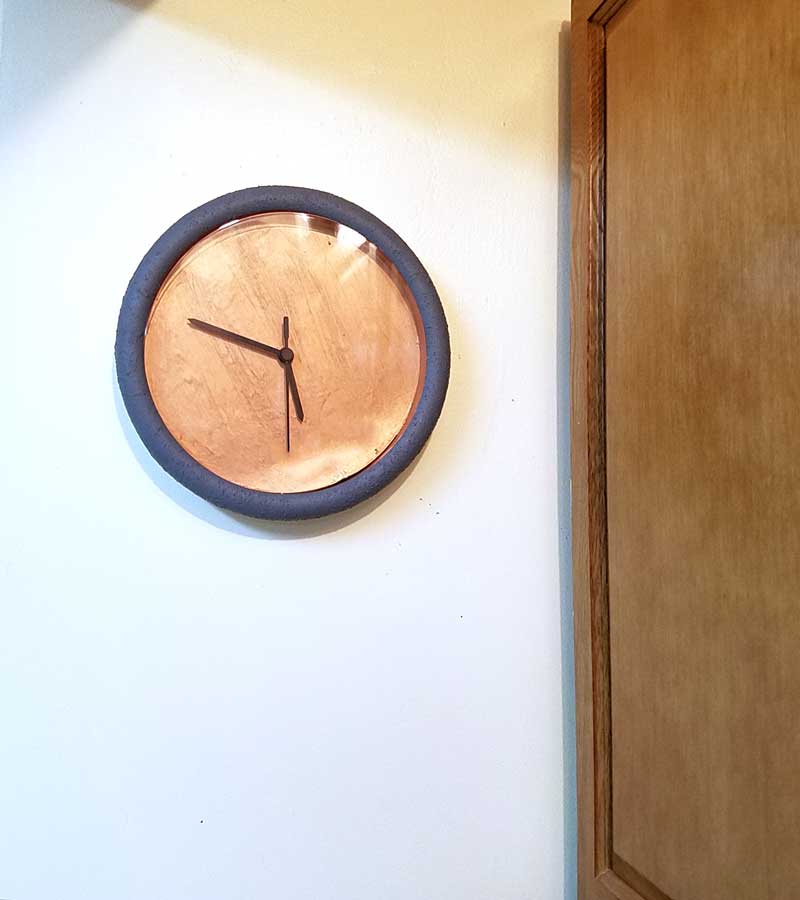 As I mentioned, I'm a fan of texture. I also love clean lines. I think that simple shapes allow the natural textures to show through. That's why this clock makeover works with the cheapest of cheap clocks. And since you're only painting a little, it takes minutes.
I left the face blank. You can stencil or glue on numbers, but I love it as is and was not going to ruin it with anything extra. This is intended to be more of a home decor piece, not a "Help, we're running late, why did my toddler just shed his diaper, do I have 5 minutes to duct tape it on?!!" type of clock and it's a good thing, because 3 days after I completed this clock makeover, it stopped working.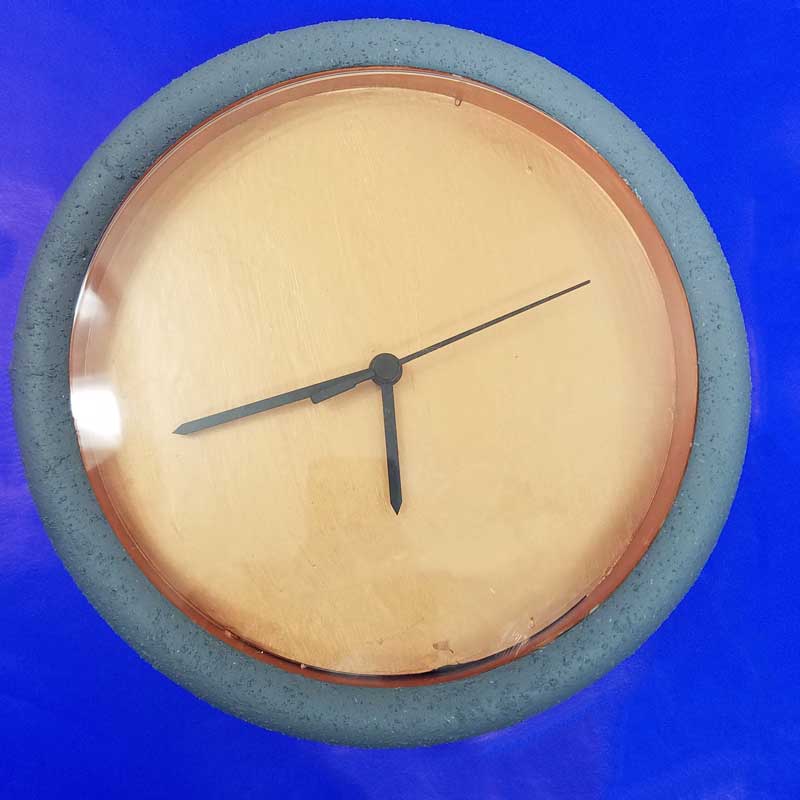 Time for a fresh set of hardware!
Want to see how a little bit of paint can make a gorgeous DIY gallery wall? Check out my newest post on how I upcycled old frames and put "floating" photos for a modern look.
What you need to make a concrete and brushed metal clock makeover:
How to do your clock makeover:
1. Find the screws and hardware that's holding your clock together on the back. Remove it, being careful to keep all your parts.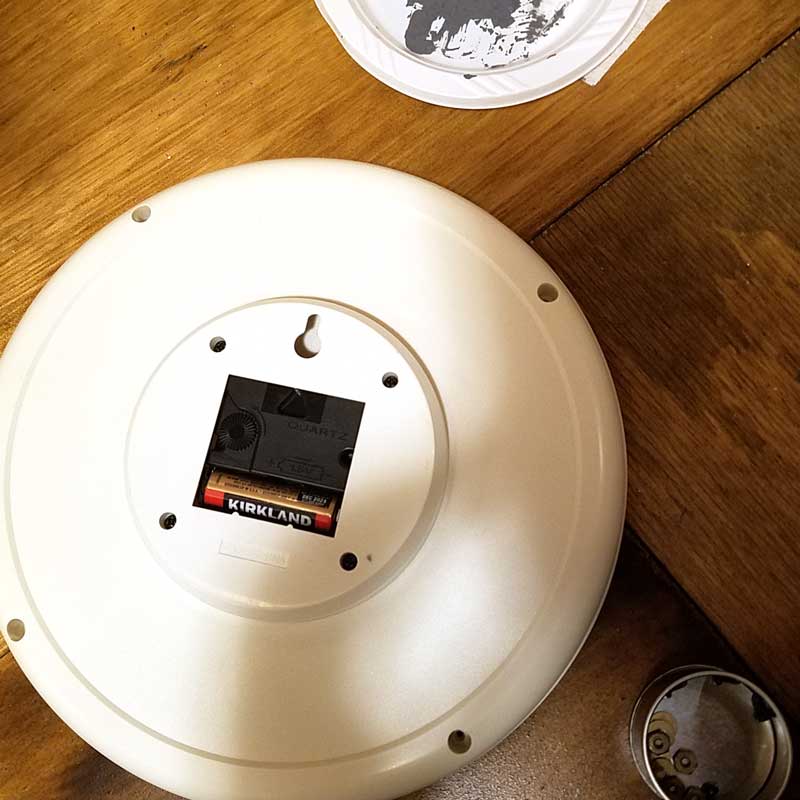 2. Separate the outer ring. Dab on your concrete paint using the shortie brush. Make sure to get any area that will be visible.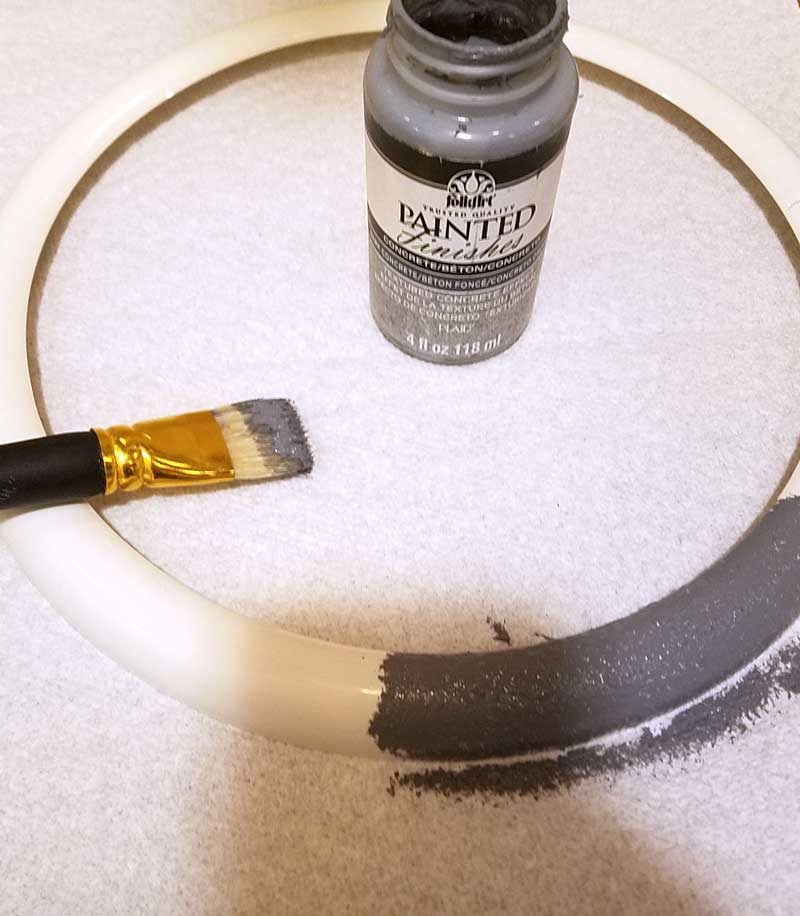 3. If you can, remove the paper. If not, paint right over it. Add a layer or two of rose gold or copper paint using a soft brush – enough that you don't see through to the numbers. (Note: in the image below, I am using a Shortie brush, however, I immediately switched to the soft fan brush when I saw that I wasn't getting complete coverage with it).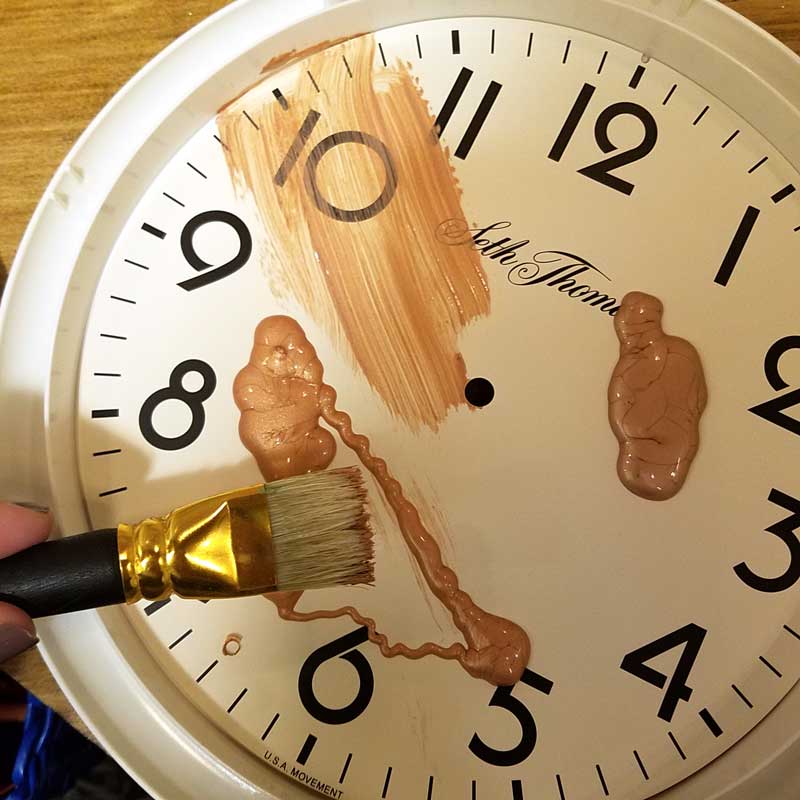 Allow it to dry completely and reassemble. Your clock makeover is complete! Isn't that concrete texture amazing?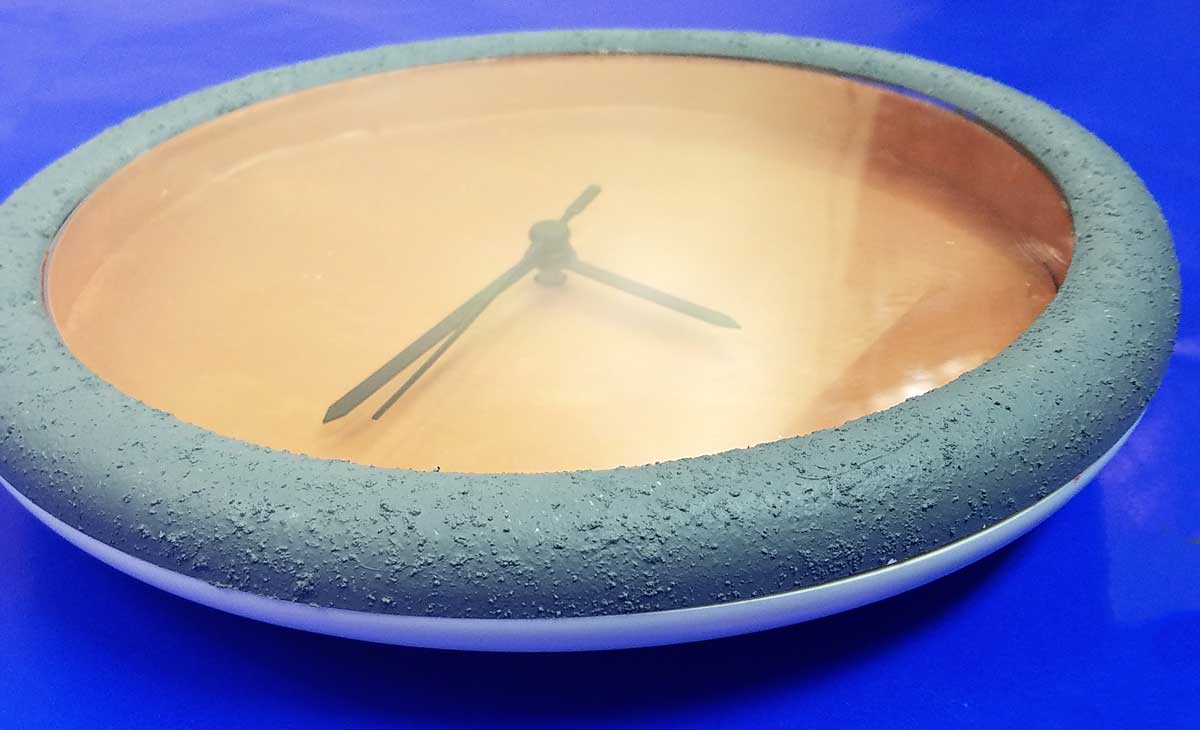 Hang it up and feel proud! I keep getting comments on it when people stop by – it looks so great!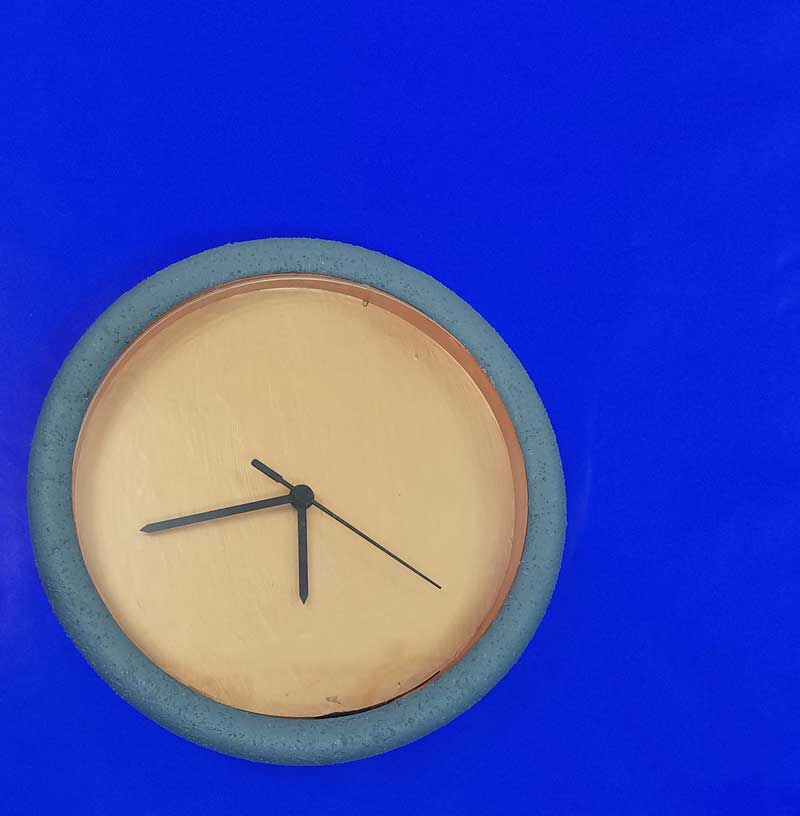 Will you be completing this concrete and rose gold clock makeover? Comment below!
If you loved this, check out the following projects: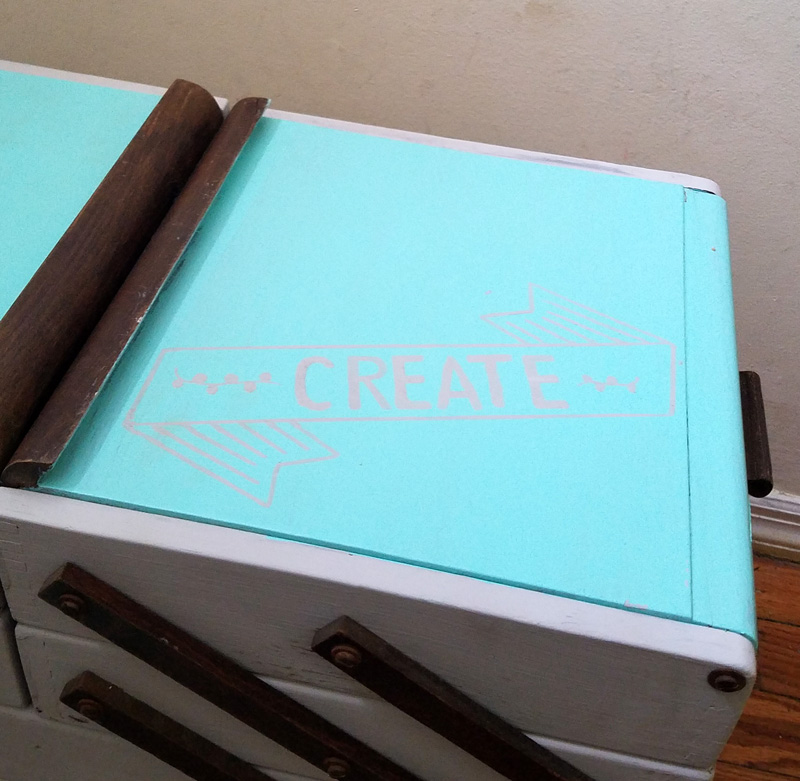 Flea market sewing box makeover (I use this old sewing box to store the paints used in this clock makeover, as well as the rest of my collection!)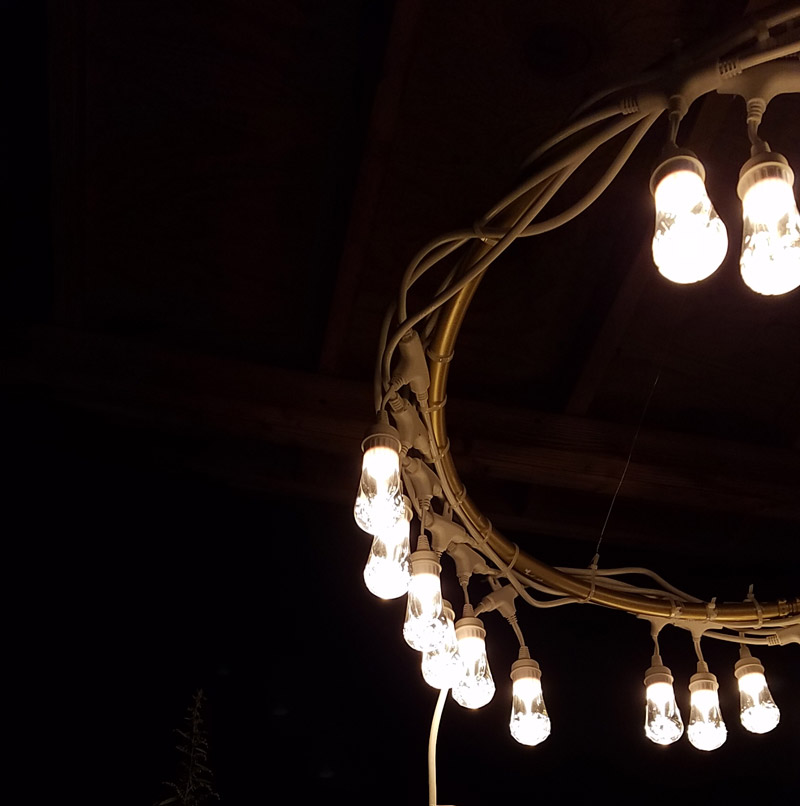 Outdoor chandelier from a hula hoop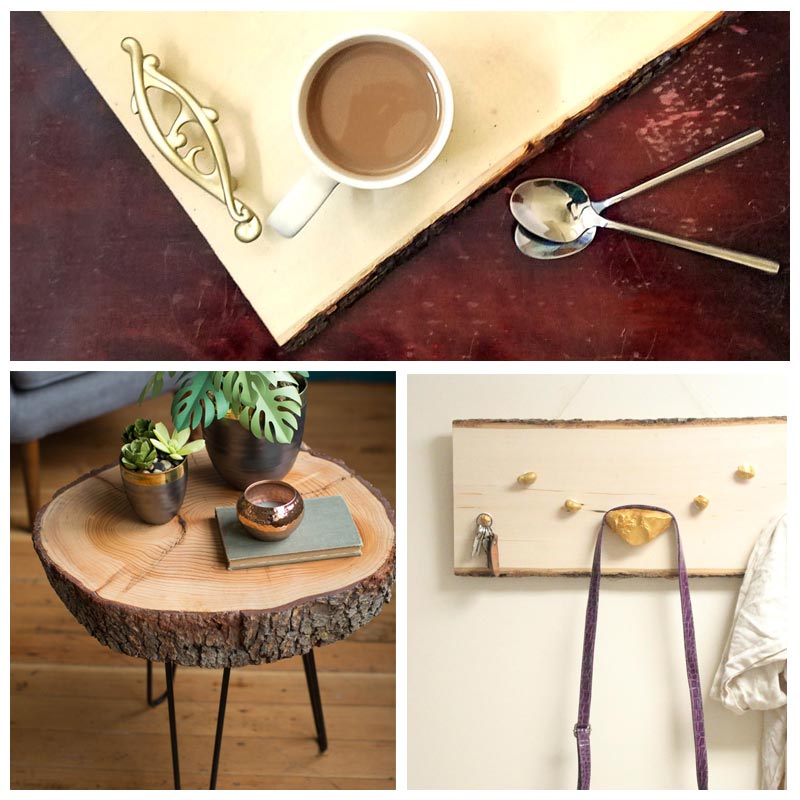 Simple DIY projects for the home