Our family is traveling and we're literally counting down the days – using this free printable vacation countdown calendar! Enjoy this free printable paper chain countdown and then check out my travel with kids checklist here. Disclosure: this post contains affiliate links.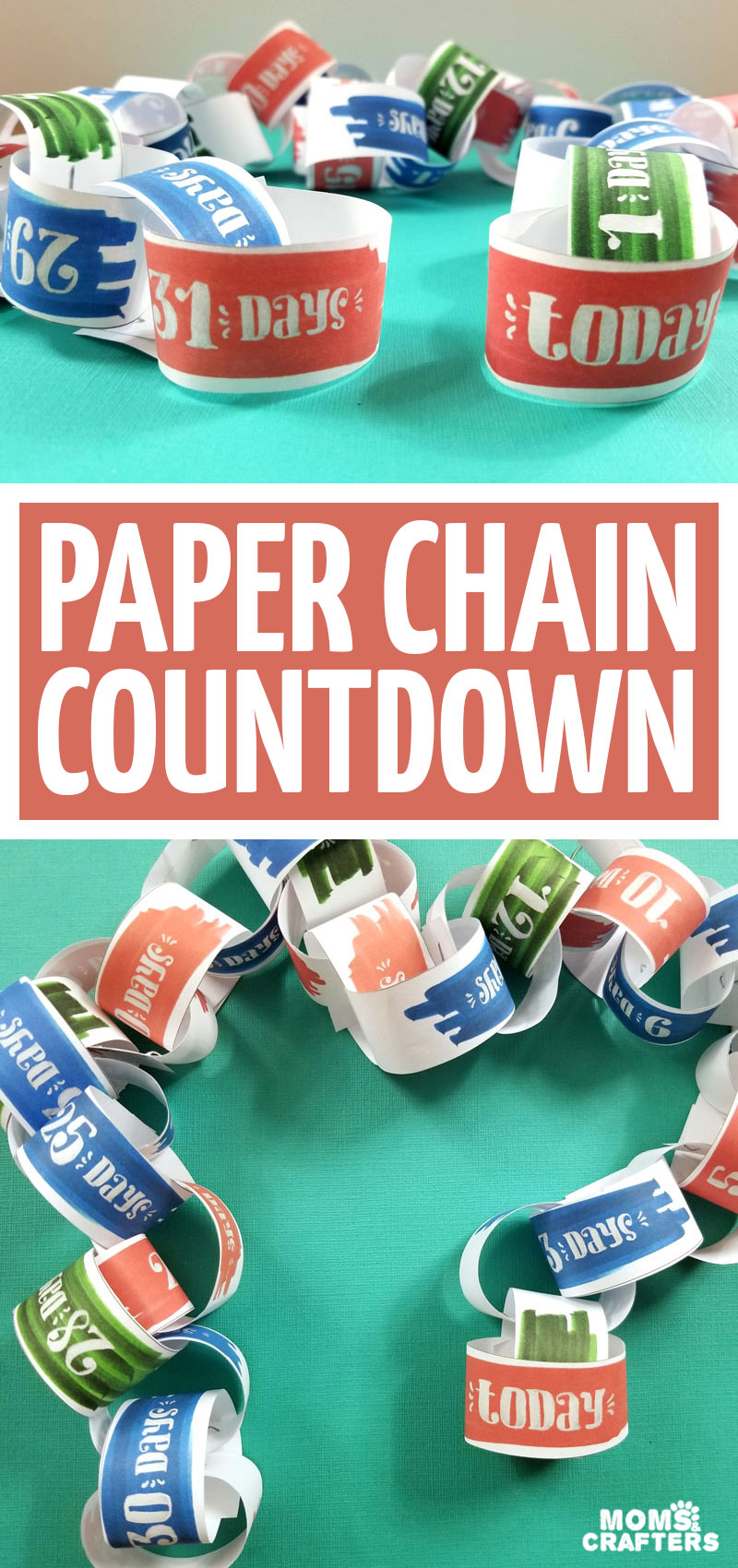 A long, long time ago, I shared a free printable countdown calendar and progress tracker. It was a big hit, and I've been meaning to get you a second version (for the non-coloring among us) but it just kept on getting postponed.
Anyway, as I was preparing all my travel resources – for my family, and with "sharing" in mind – I accidentally created this free printable vacation countdown calendar, not realizing that I was actually tackling a list item!
Look at that!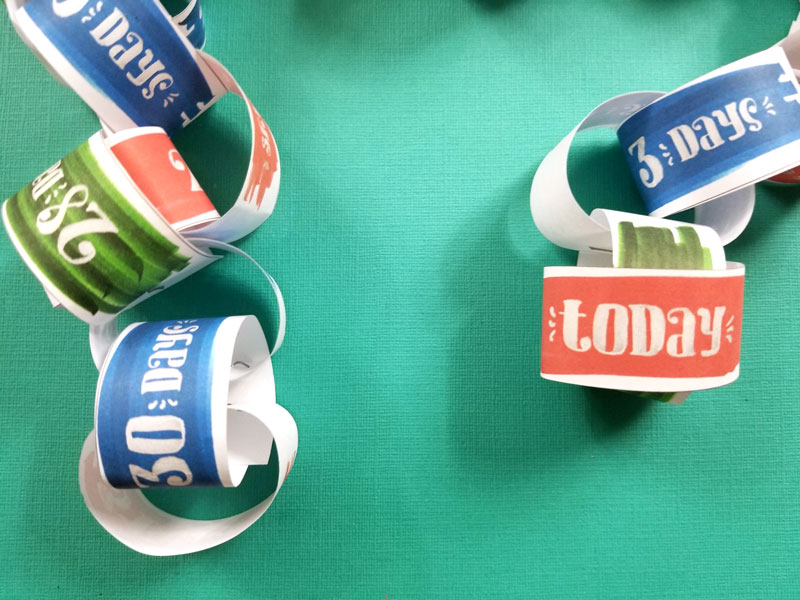 So it's not strictly a vacation countdown – it was designed with that in mind – but it's actually unthemed, so you can use it for anything.
It's great for kids looking forward to a family trip (what we're using it for!) for an office or school counting down the days to the holidays or summer break, or anything really.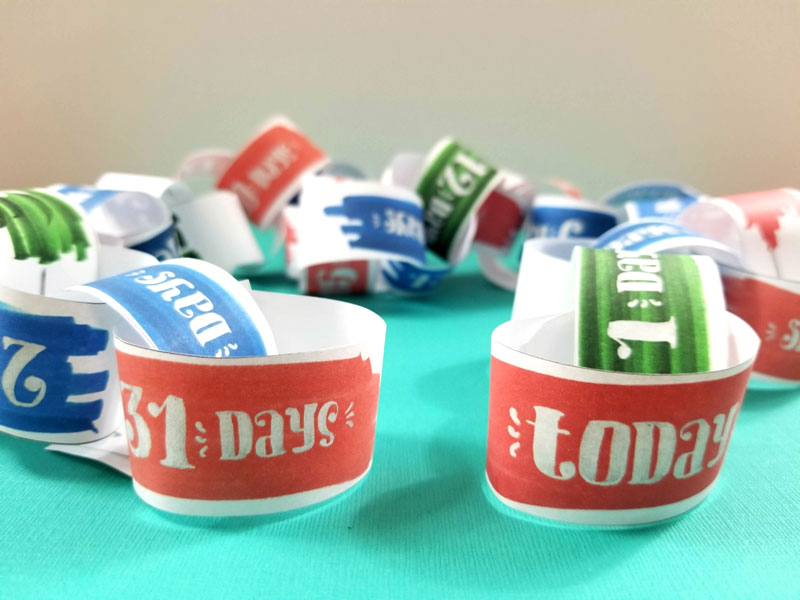 I created it using actual hand-scribbled backgrounds meant to look like brush strokes, and hand-lettered numbers and letters. I did not write each one out individually, but I did hand-draw the elements to put together for this post so that you have a "real" texture and artsy feel.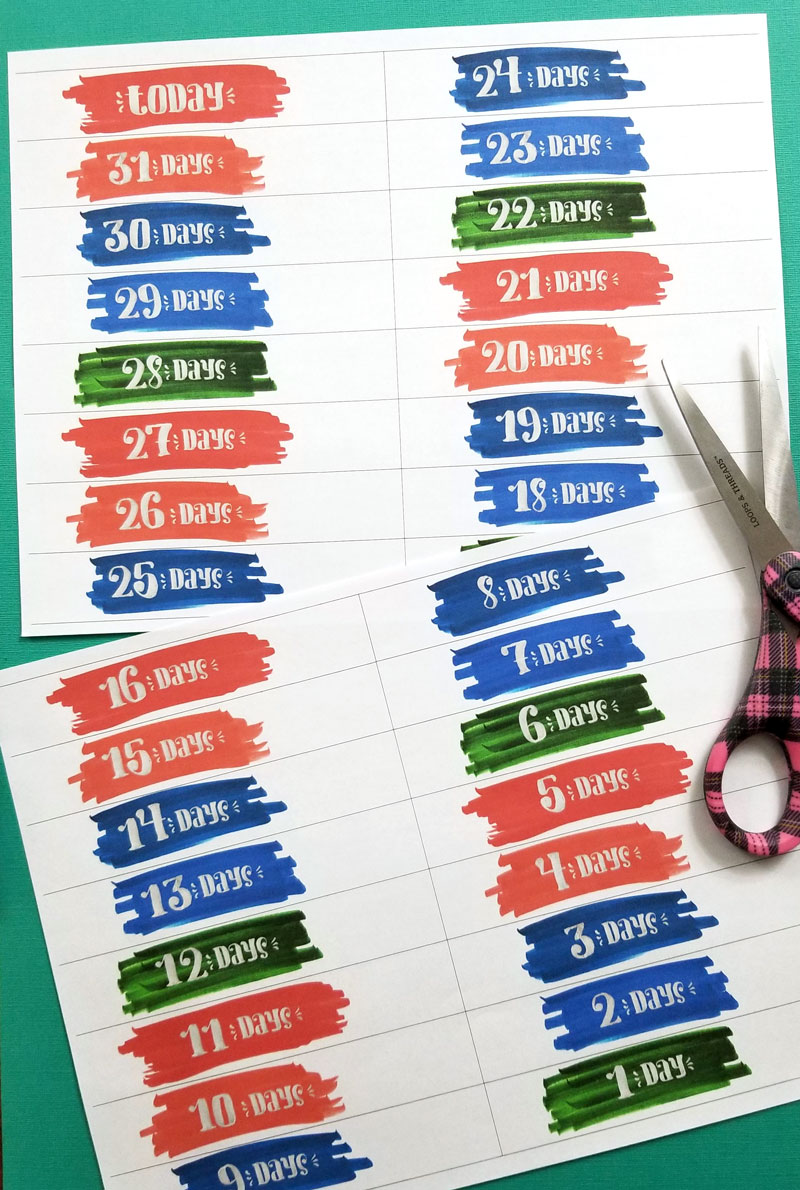 You have a one-month timeline on this free printable vacation countdown calendar.
That includes: 31 days PLUS a "today" link!
The printable is two pages with easy markings to cut it out. You can then assemble it into a chain and remove a chain link every day of the countdown.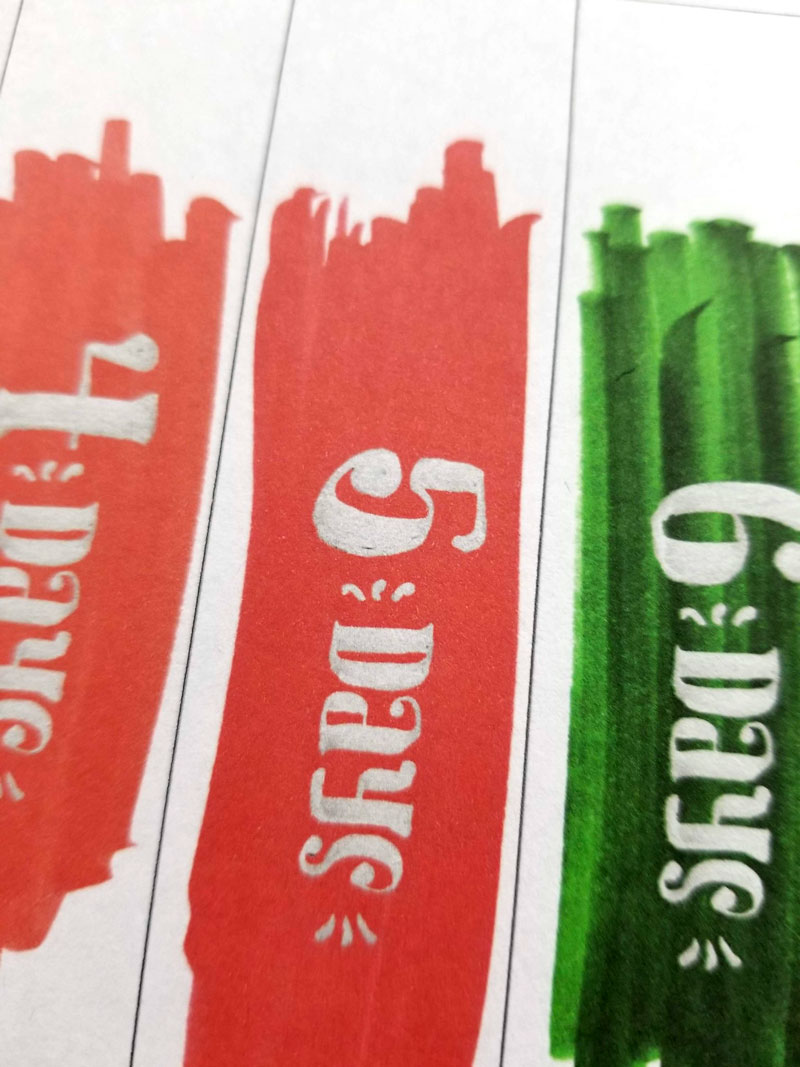 I know I've seen the idea of doing a paper chain countdown somewhere on Pinterest – I wish I can credit more properly the creative who first came up with the genius of paper chain countdowns.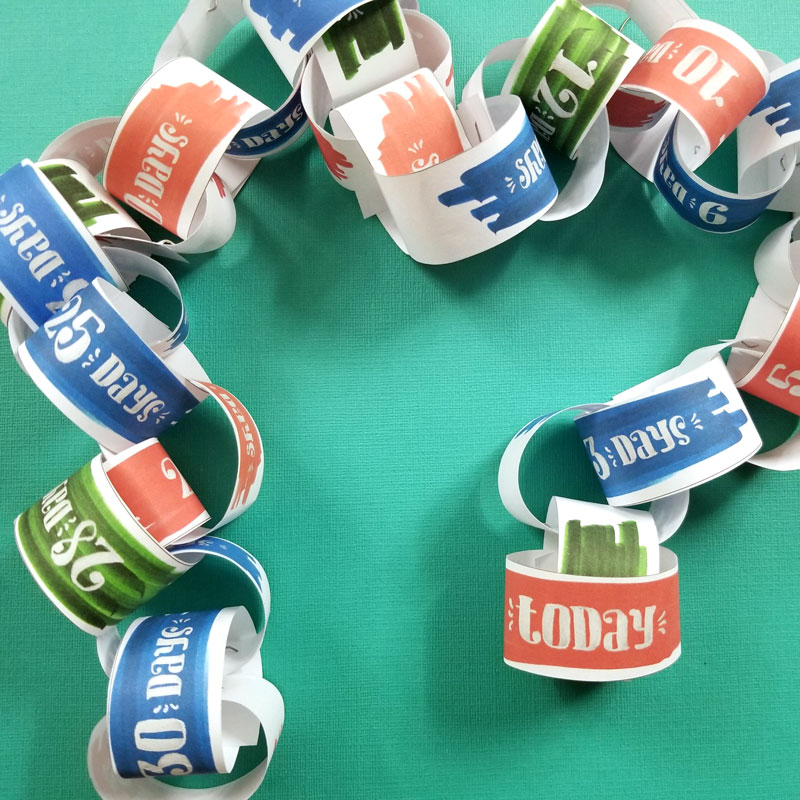 Here's why I love it so much:
It gets kids actively involved and builds anticipation for the event.
I love when countdowns are more than just an X on a chart. This is FUN! It makes the waiting part of the vacation.
It helps things feel more tangible, as you watch the chain get shorter and shorter.
Download your free printable vacation countdown calendar here!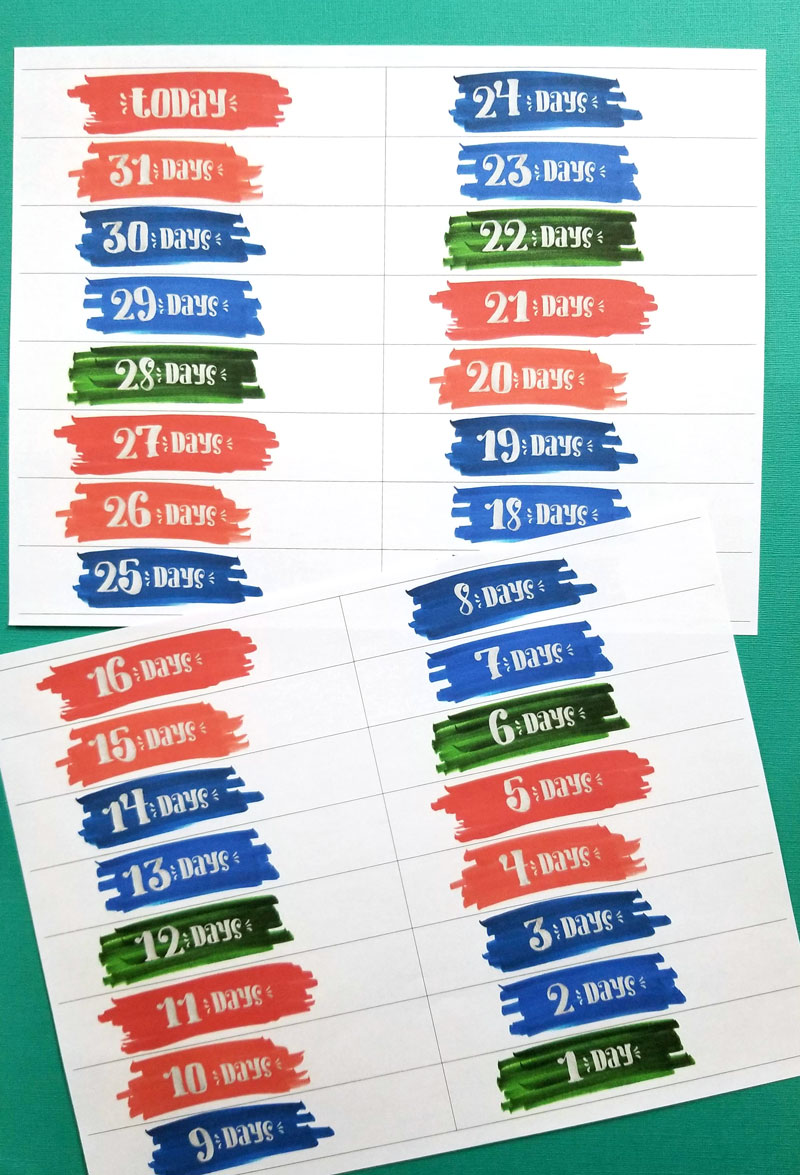 What you need to assemble your paper chain countdown:
Scissors or a straight-edge paper trimmer if you're particular
A stapler or tape. Note: the chain was designed to just barely fit a typical office stapler, so if you want it easier, you can grab a mini stapler
How to assemble your free printable countdown:
1. Cut out your chain links.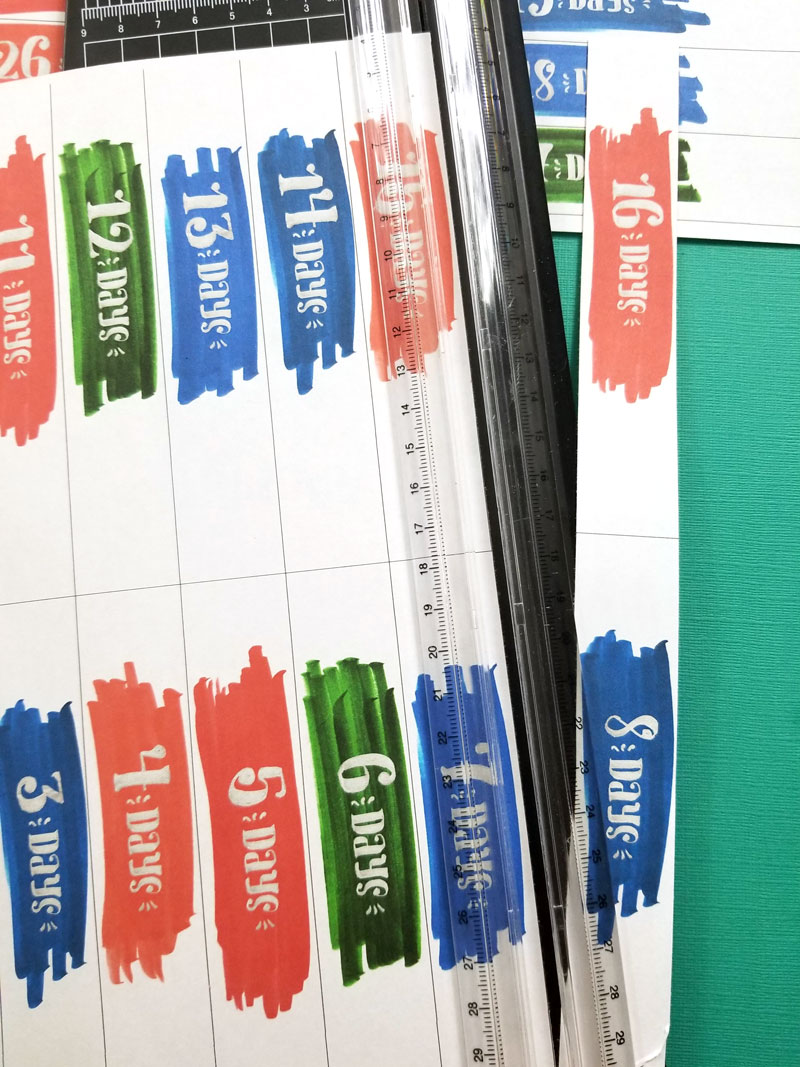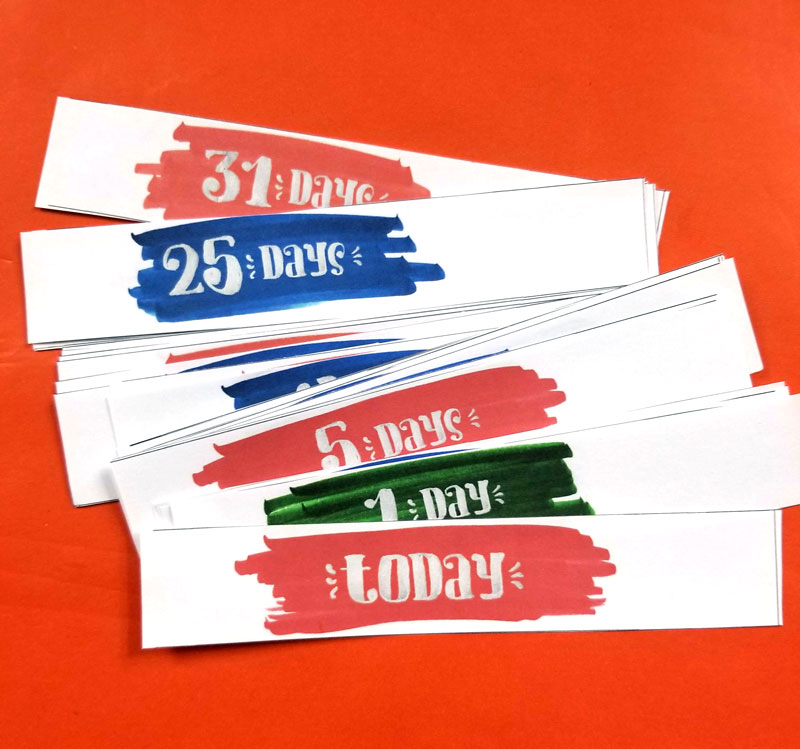 2. Start by stapling shut your "today" link. Notice that the text is slightly to the left. Overlap the left side over the right if you want it centered.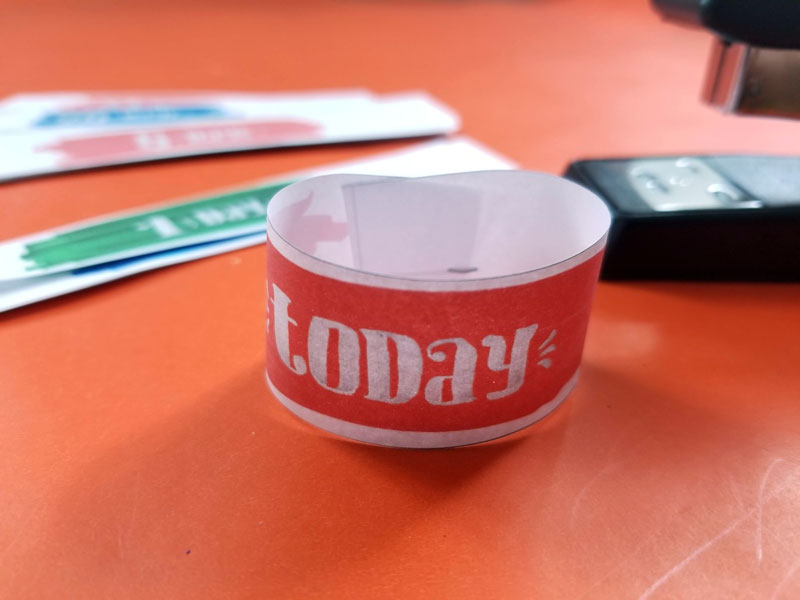 3. Then attach your links, starting with 1, and going to 30-31.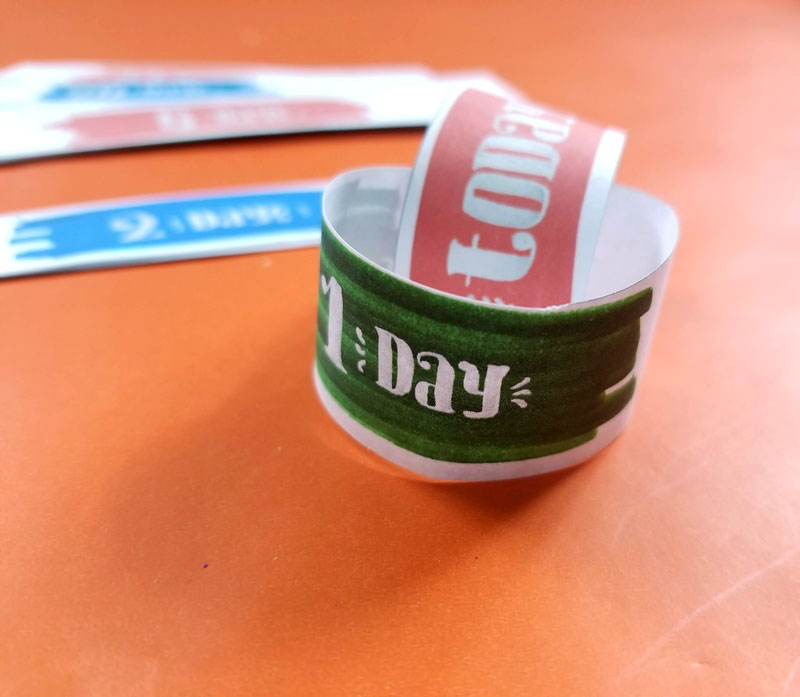 4. Your free printable vacation countdown calendar is complete!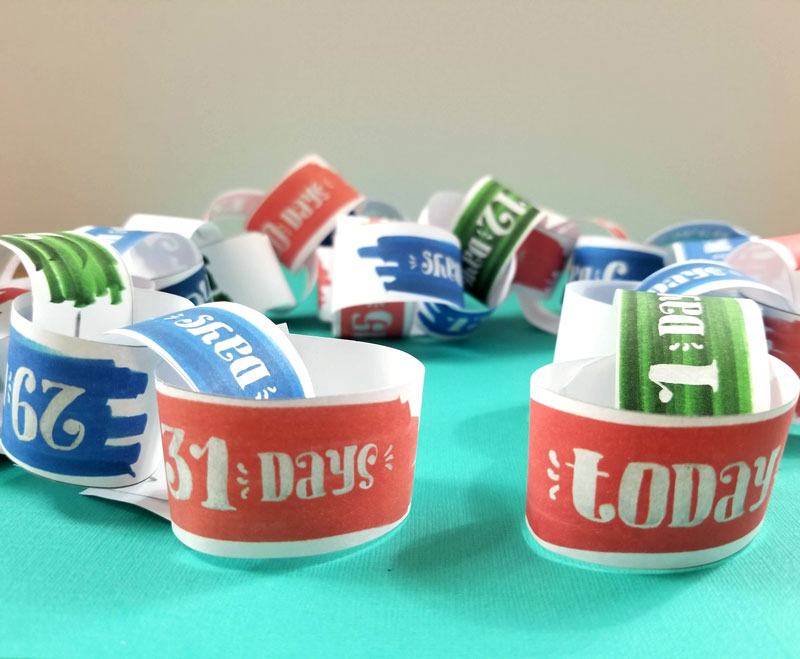 You can tack it to a bulletin board, attach it to a wall with tape or a thumbtack or stick it anywhere you want…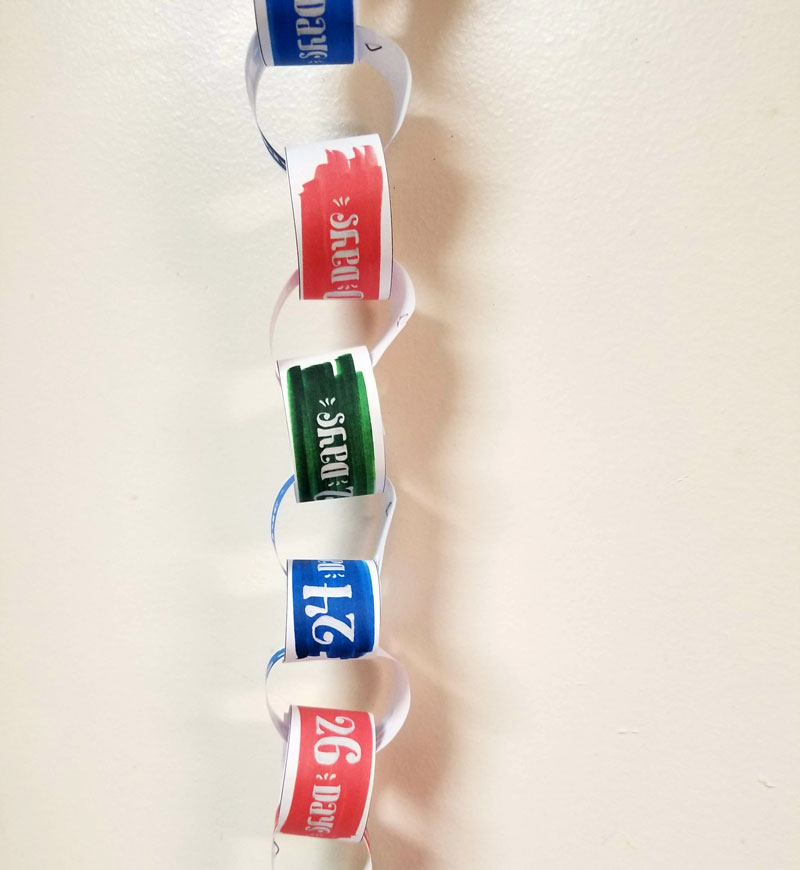 What are you counting down to with this free printable vacation countdown calendar? Comment below!