I'm so excited to share with you the next part of our Watercolor 101 guest series by Stefanie, focusing on the best watercolor materials and watercolor painting supplies for beginners! Last month, Stefanie shared with us the best watercolor paints and now we're on to the rest of your watercolor stash. You can now read the full series on how to watercolor. Disclosure: this post contains commissioned links and images.

Hi there! I'm Stefanie from Simple Acres blog visiting again to share more on which watercolor materials you need to get for creating watercolor art.
I was so thrilled to get to share with you the best watercolor paints for beginners that now I am going to share all the other basic resources you need for creating beautiful watercolor art!
I love the smile I see on a persons face when they complete a piece of art they are proud of. It is as though I get to share that "sweet spot" into my inner world of art that is a happy and peaceful place.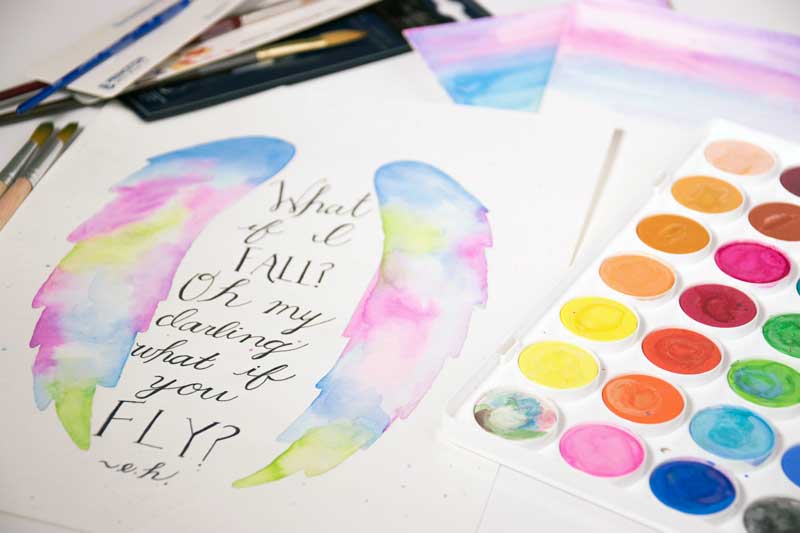 That single smile is a gained confidence and a joy from something that they created with their own two hands. I want that for you and because of this passion I am beyond excited to share the other watercolor materials you need to create beautiful art.
In this post I am sharing the watercolor paper, brushes and fun "extras" I like to use when I am painting with watercolors. I love the fluid nature of watercolor which I find so relaxing. I hope after you gather all the materials you need you will enjoy this style of painting too!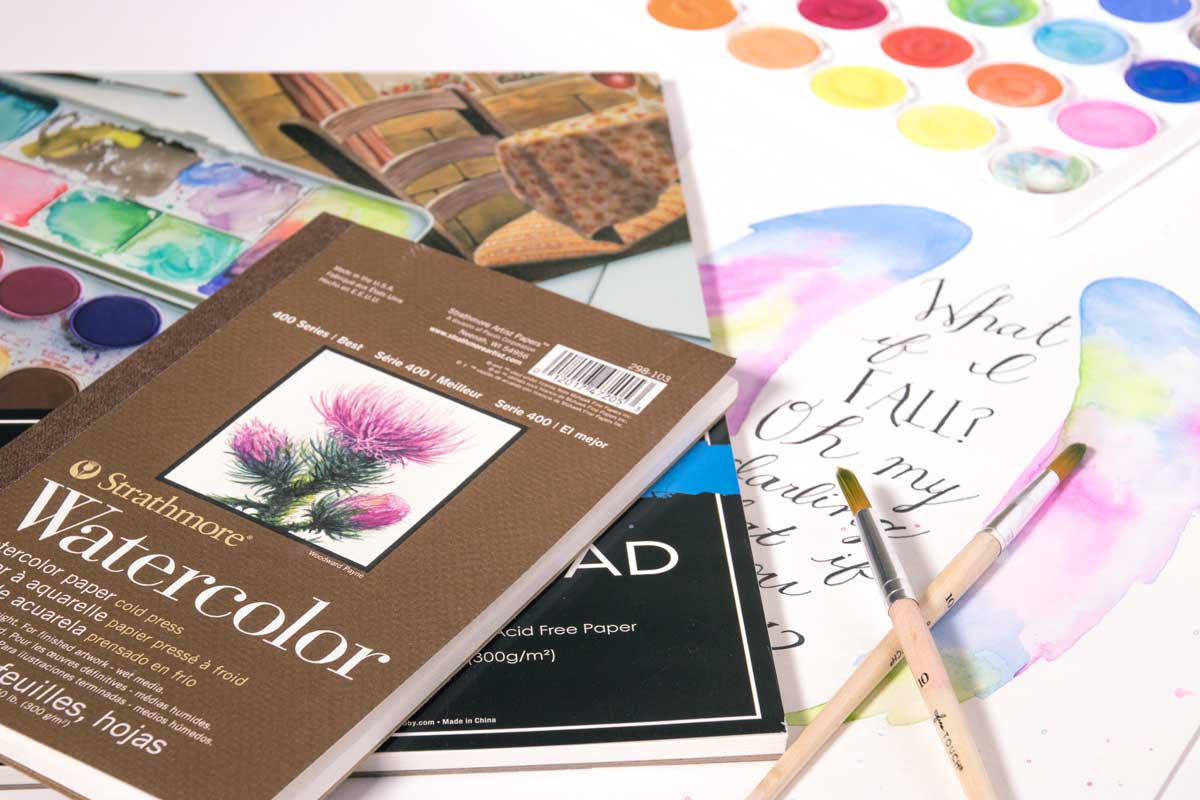 My advice is to start with simple and affordable watercolor painting supplies as you experiment with watercolor and see if you like it. Once you start painting more you will likely find yourself investing in more high quality products as you grow in your liking for the medium. So with all that let's get started!
Which watercolor supplies and materials you'll need to get started:
Here are the basic watercolor painting supplies you'll need as a beginner. These are the materials I own, use and love!
Making sure you have the right paper makes a big difference when working with water color. I use artist's grade paper that's either 140-lb or 300-lb cold-pressed paper.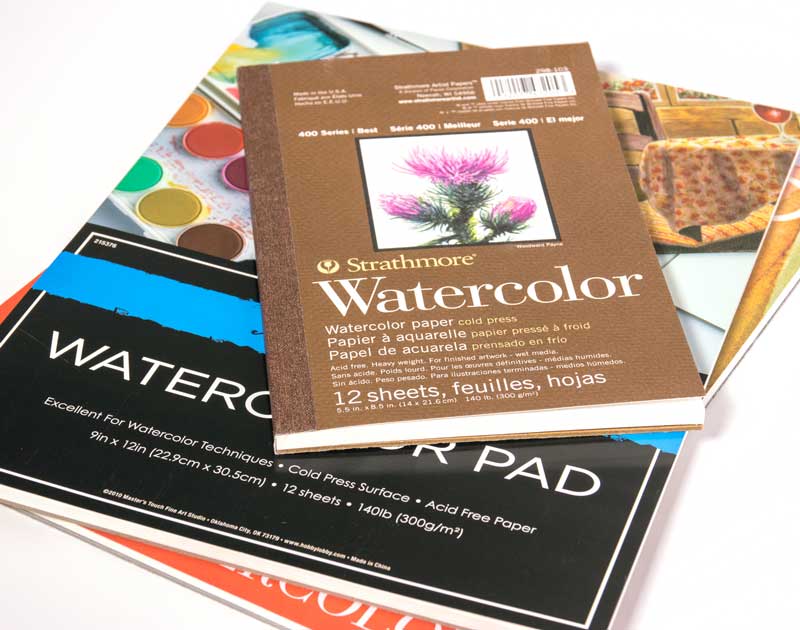 There is an array of brushes that can be used but for just getting started I would recommend a round brush set in varied sizes. I find out of all my brushes these are the ones I use the most.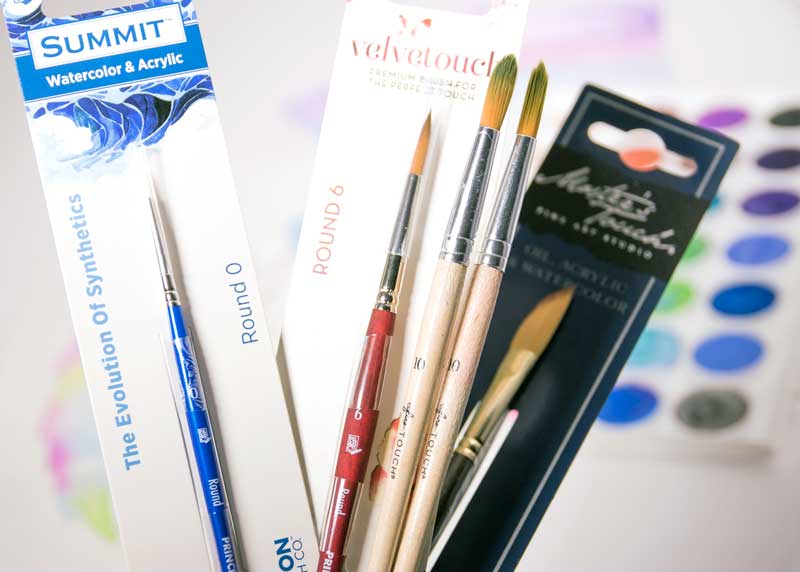 If you haven't yet, make sure you check out my best watercolor paints for beginners too!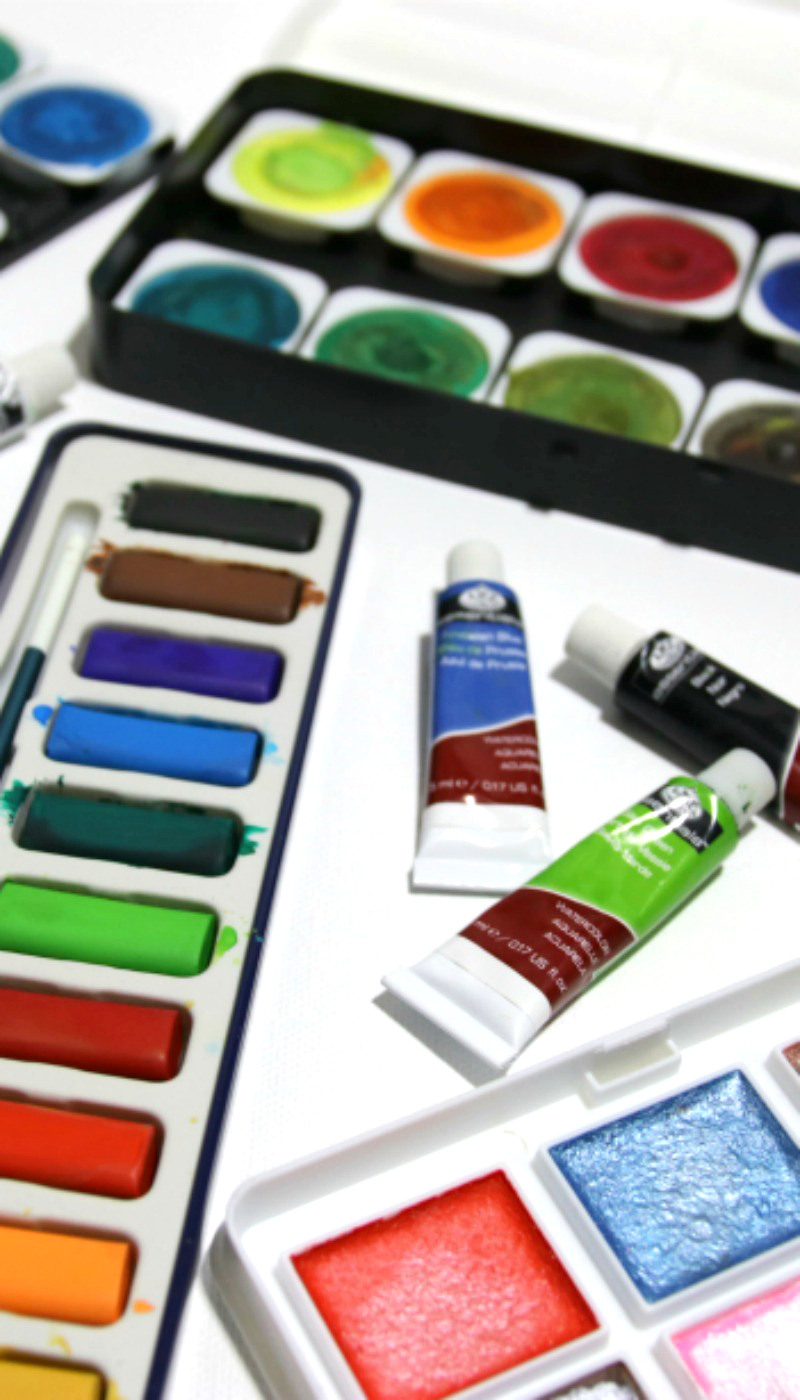 You will often need to begin your art piece with a light sketch thus I added a link to a simple pencil style I use.
Which watercolor supplies and materials you'll WANT once you get started:
To create a negative space in your art where there is no paint and also no lines appearing in that space liquid masking fluid is perfect for this. You apply it on your dry paper where you want the paint to resist. Once you painting is dry you can rub it off resulting in dry, white unpainted watercolor paper underneath.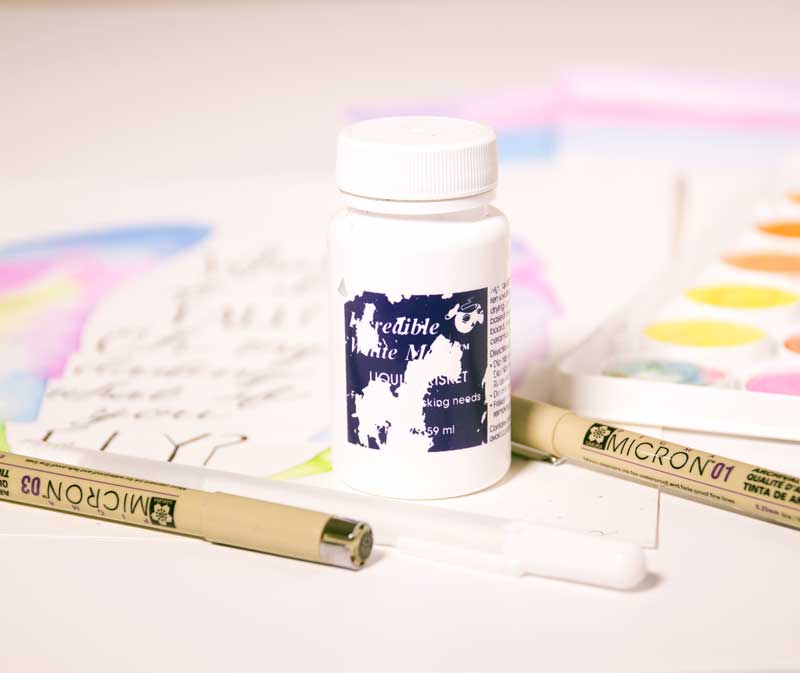 There are instances where you may want to add a highlight to your dried painting or you would like it to appear as there in no paint in a spot in your painting. I use white gel pens to add highlight to eyes, starry nights and much more I paint.
Sometimes I like to add fine lines and details on top of my dried watercolor art. These varied levels of fine black ink pens work perfectly.
That finalizes my basic list of the watercolor materials that I would suggest to get you started creating beautiful art!
For some simple projects to get your "feet wet" in watercolor you may enjoy this very simple resistance watercolor project, kids art transfer watercolor project or watercolor tree project.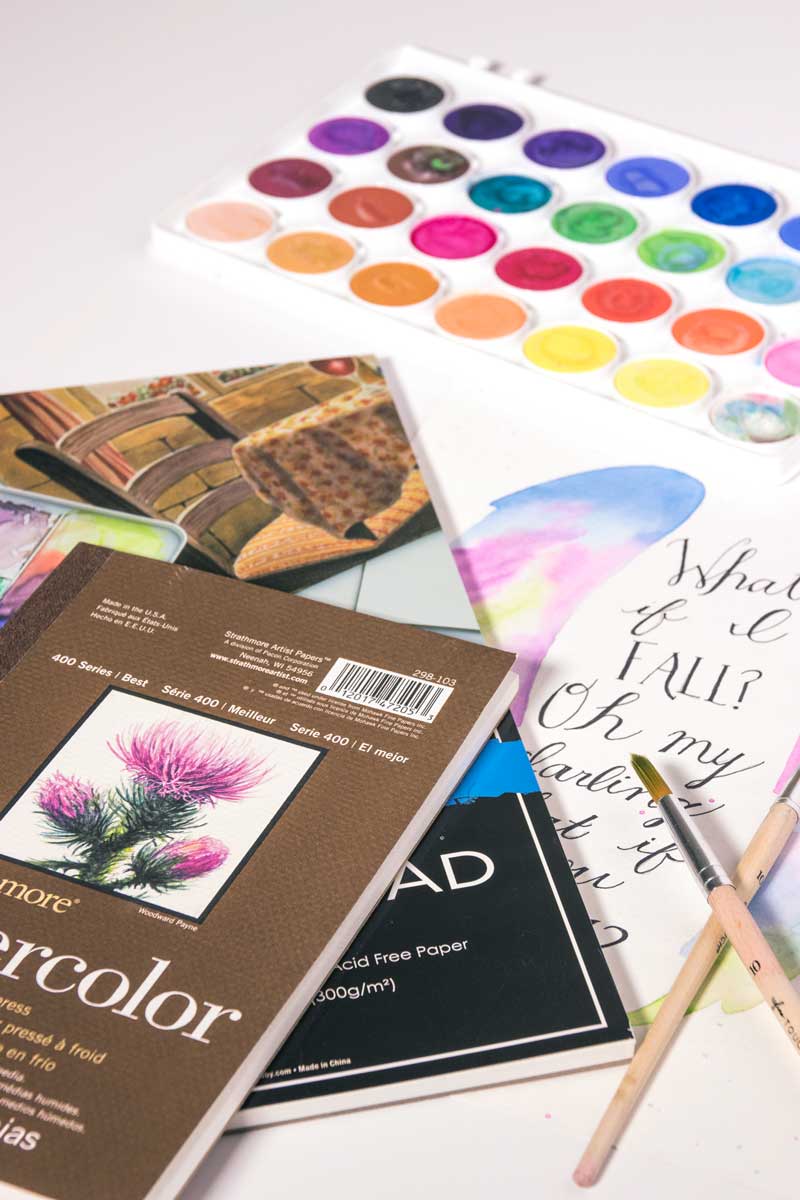 ---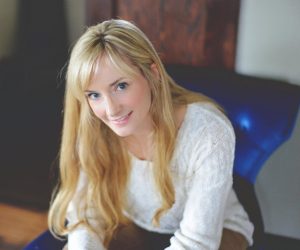 Stefanie is a Slovakian buffalo girl who always was country at heart. Finally as a wife, mom, artist and registered dietitian she's planting her roots on 10 acres of dirt and tumble weeds. Her passion is to inspire & equip others toward simple living, living in the moment, with gratitude and intention, loving oneself and others with purpose and reaching your dreams with creativity and vision.
---
Loved this list of the best watercolor supplies for beginners? You'll probably like these posts too!