I am so excited to share with you a new set of Little Red Riding Hood puppets to print. I love creating puppets and both my clothespin puppets and Purim puppets have had so many downloads I figured it's time for a new one! Disclosure: this post contains affiliate links.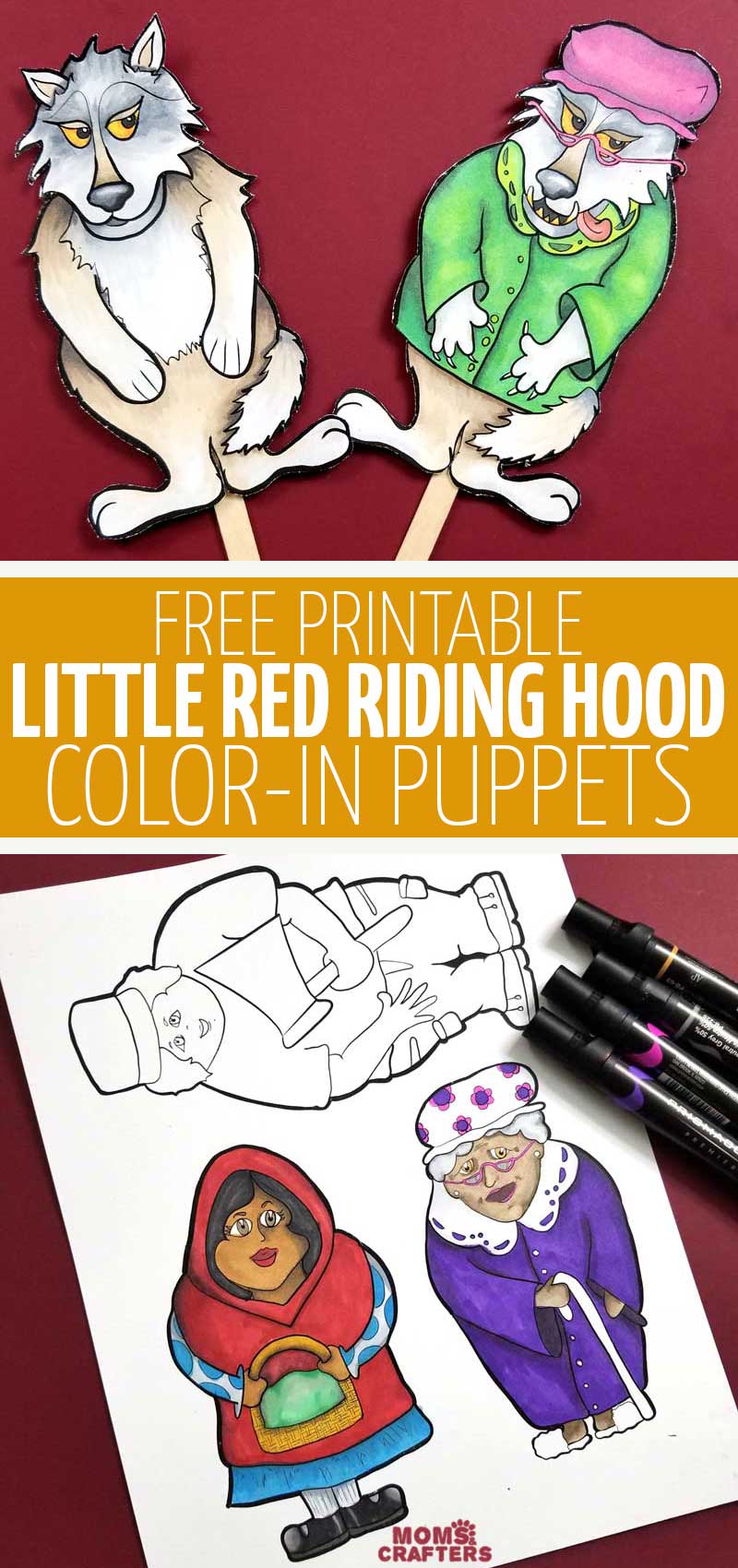 There's nothing like some fun puppets to bring a story to life!
The story of Little Red Riding Hood is a classic for teaching about stranger danger and so I created this set of Little Red Riding Hood puppets to print and tell this story.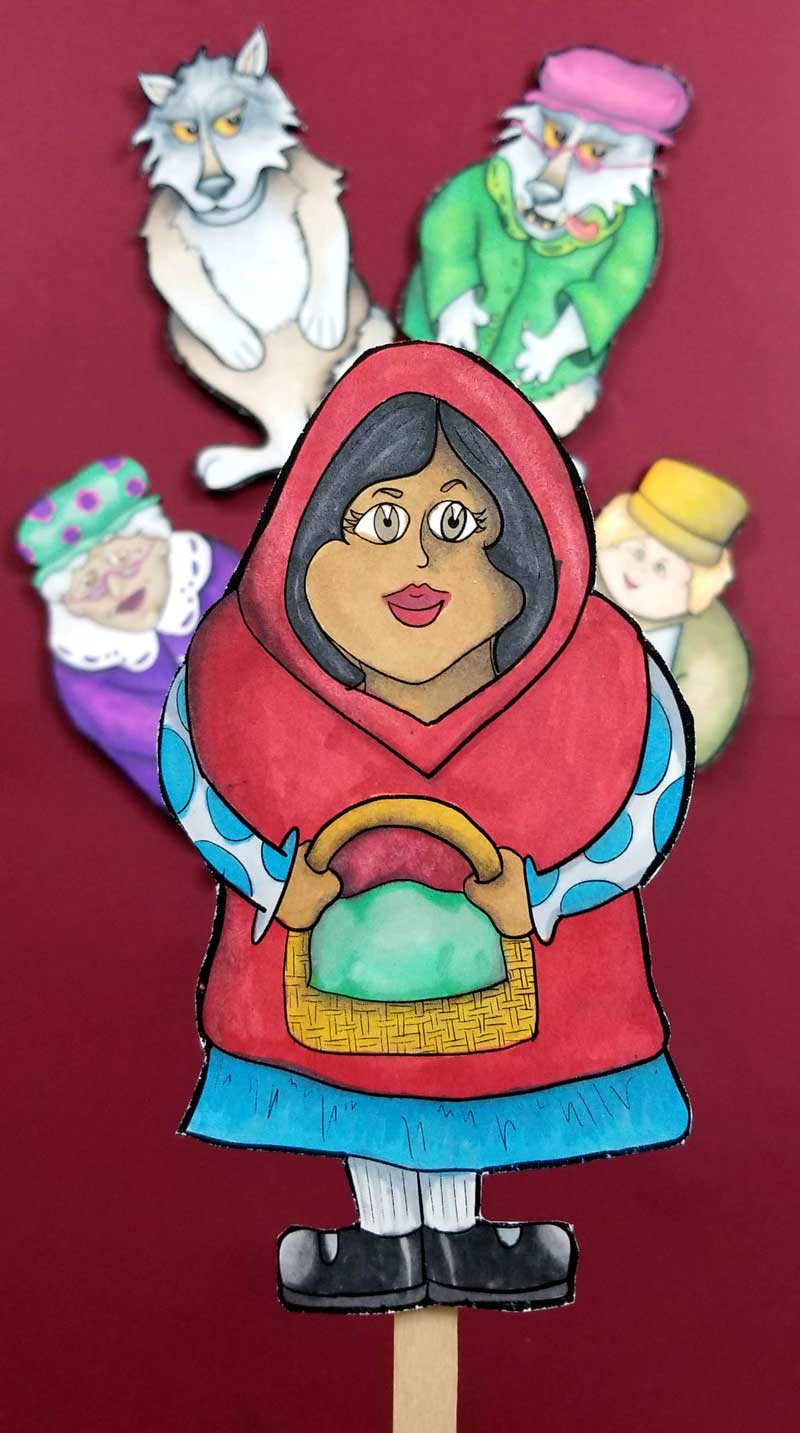 I illustrated these using the basic form of a Matryoshka doll as my starting point, to give it a simpler form for children to cut out, and to add a fun quirkiness to the design.
These Little Red Riding Hood puppets are simple enough for children to color, but grown-ups can have fun coloring them too!
As you can see, I had fun coloring these with Prismacolor Premiere art markers, and I even stocked up on gray tones so that I can get the wolf nice 'n scary.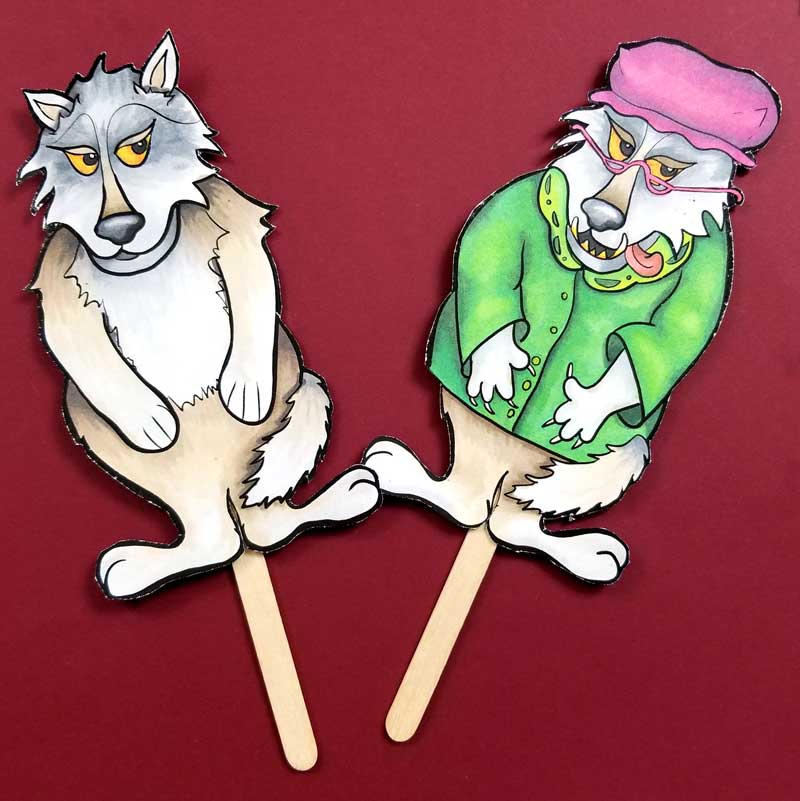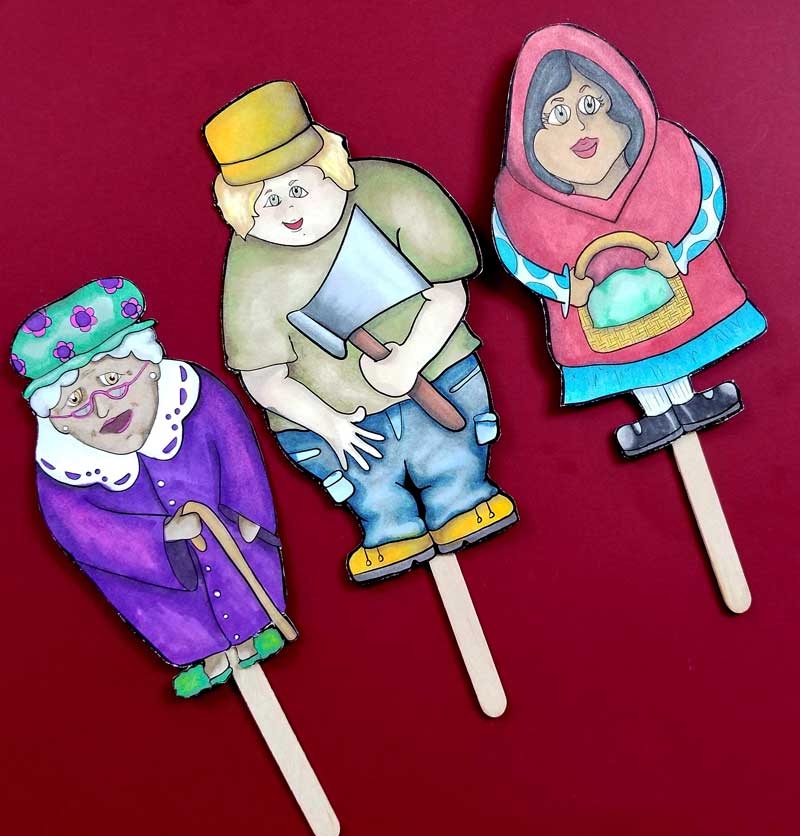 Assembling these paper puppets is really simple: print on card stock, color, cut out, and glue onto a craft stick. Children can then have fun acting out the story!
I created five characters:
Little Red Riding Hood
Grandma
The wolf
The wolf disguised as Grandma
The woodsman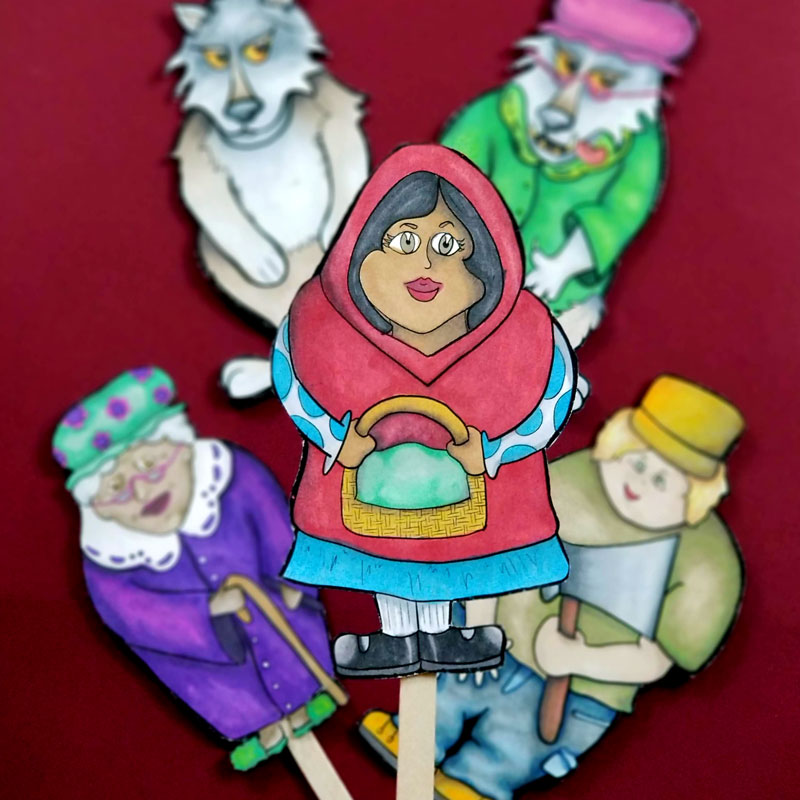 A few tips:
When I illustrated these puppets, I purposely made the undisguised wolf less scary. It's worth discussing with your child that "strangers" can sometimes seem friendly, and even have puppies or give candy.
I also downplay the scary part of the story since my children are very young and sensitive to these things. I say that Grandma hid in the closet since the last thing I need is for my son to be worried that a wolf will eat his grandma.
I discuss with my child the differences between reality and fantasy. For example, stranger danger is real, we should never open up the door for someone we don't know, however, wolves aren't breaking into our homes to eat us.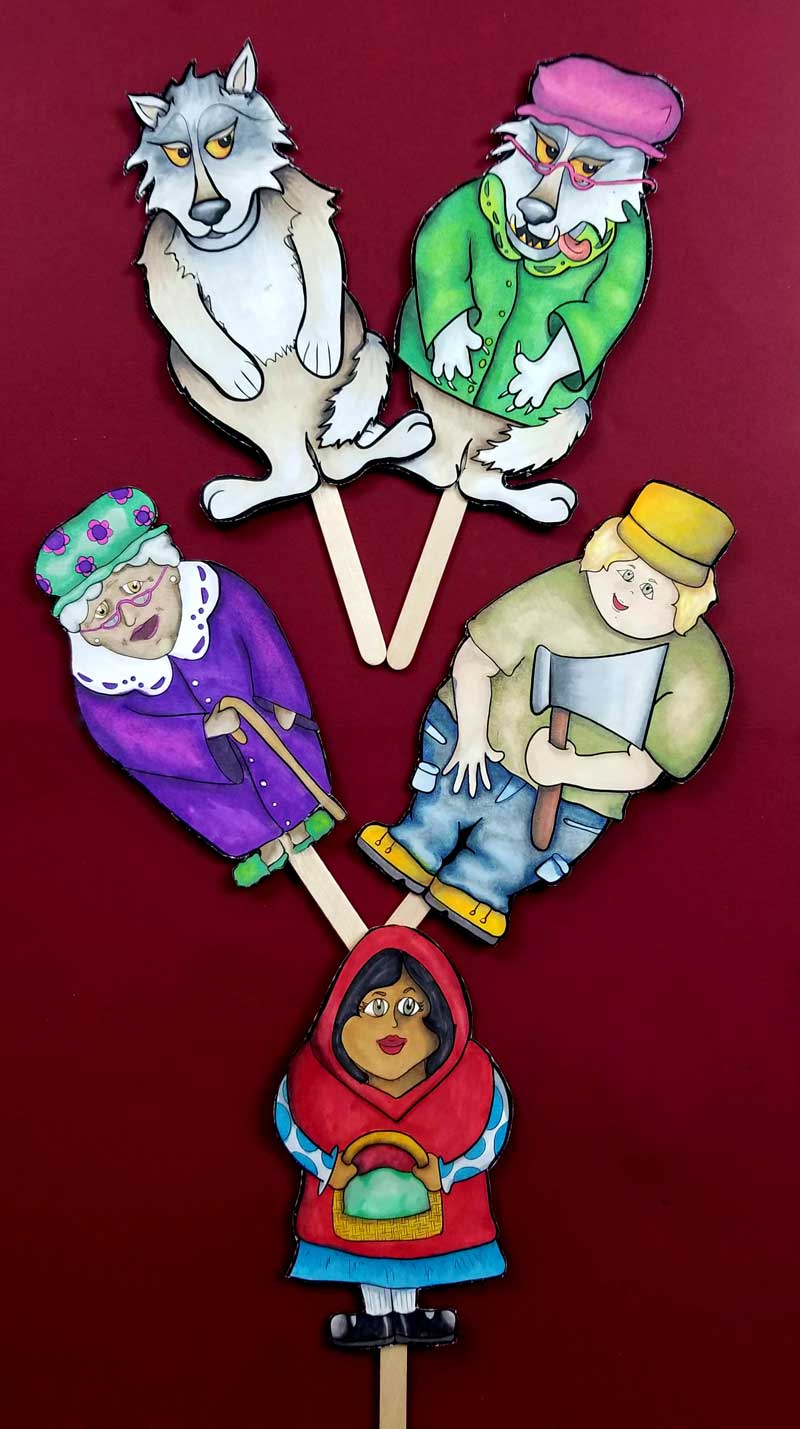 The color-in Little Red Riding Hood puppets to print are available as a free download. I also created a donation option in my Etsy shop for those of you who prefer not to subscribe – or want to buy me a coffee (wink, wink).
I also made a scan of my colored version available in my Etsy shop for those of you want this more as a printable paper toy that's quick to assemble, rather than a kids' craft and activity.
BONUS: I added to both PAID versions a script and some conversation starters for you to use as well! They are designed special for this set of puppets and are less scary than some versions of the story (no one actually ate anyone…)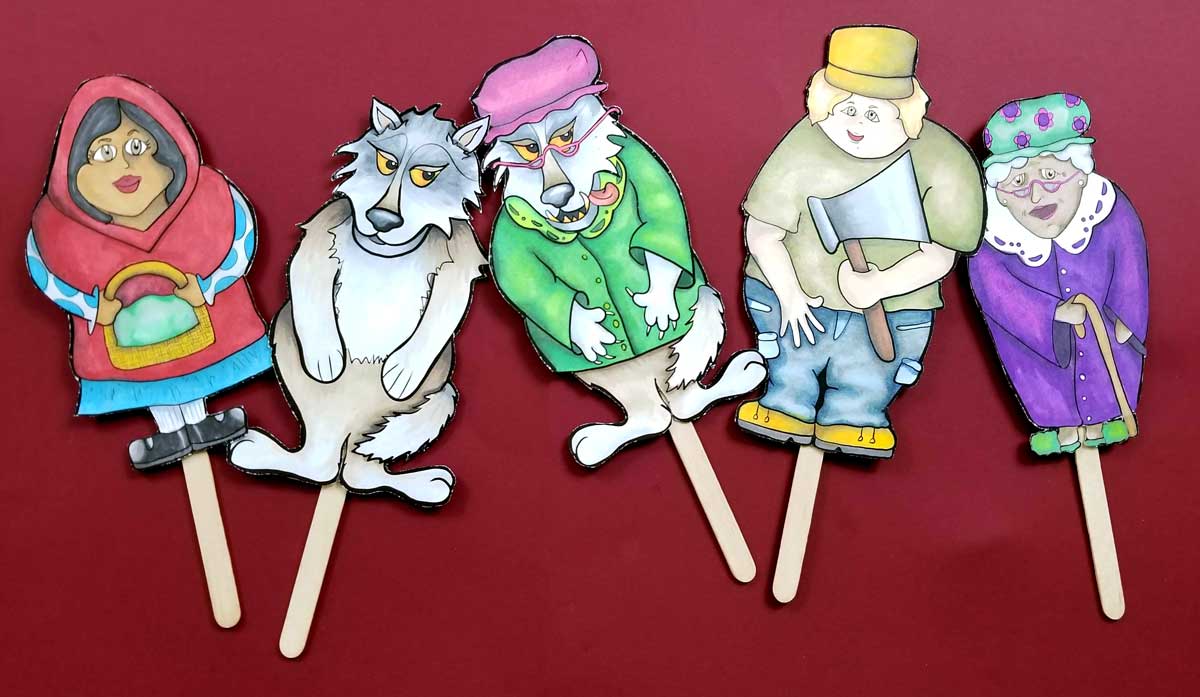 And if y'all love these Little Red Riding Hood puppets to print, just let me know – I have some more classic stories in mind to create! Feel free to comment below which stories you're after.
Download your Little Red Riding Hood Puppets to Print:
Download the free coloring page version
Download the donation coloring pages version (including a bonus script and conversation starters!)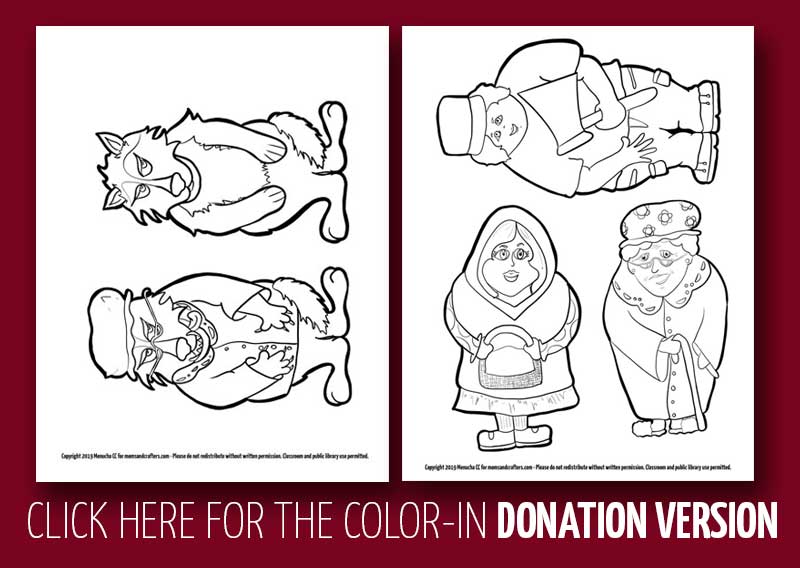 Download the beautifully illustrated full-color version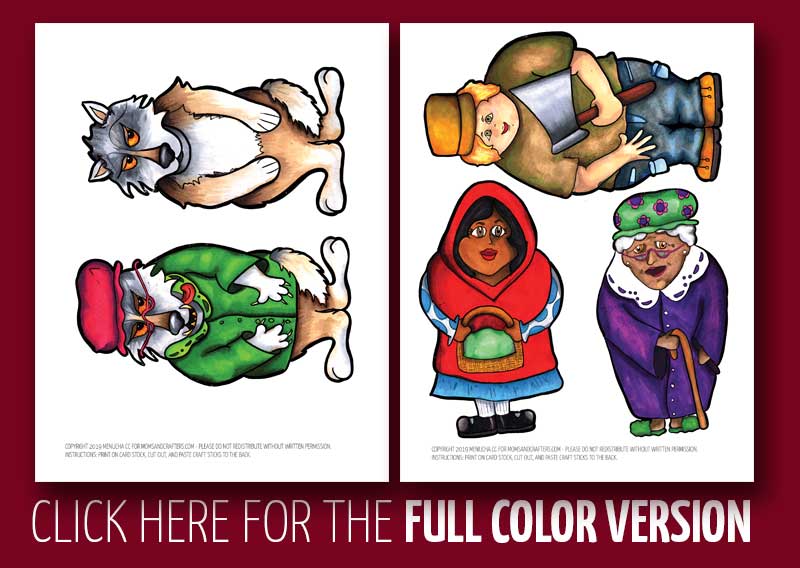 What you need to assemble your Little Red Riding Hood puppets
The coloring pages printed on card stock
Coloring supplies
Scissors
Glue (I used wood glue but most craft glues would work with this)
How to assemble your Little Red Riding Hood puppets
1. Color your puppets! I had fun doing this more professionally, however the point is for your little ones to have fun coloring.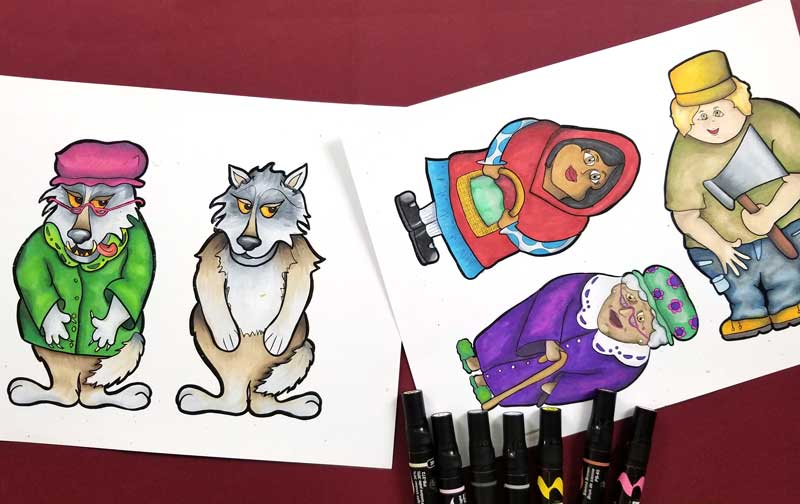 2. Cut out your puppets. Don't worry if your kids don't get around every curve.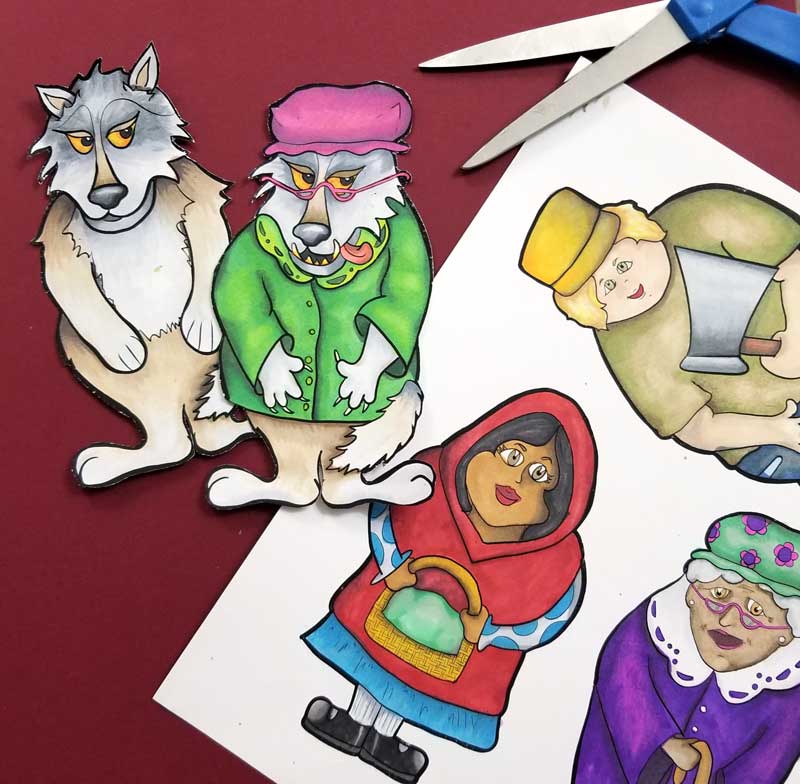 3. Glue a craft stick to the back, about 1/3 of the way up the stick.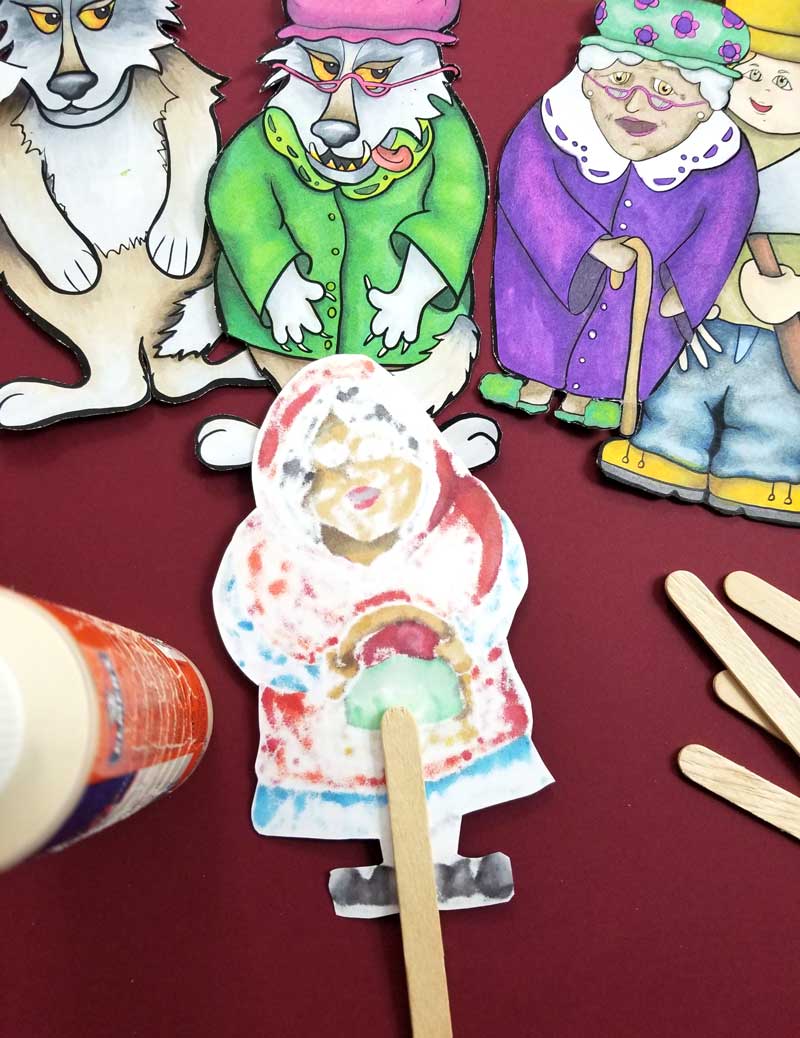 Your puppets are ready to put on a show!! And if you want more, grab the Goldilocks and the Three Bears printable puppets right here.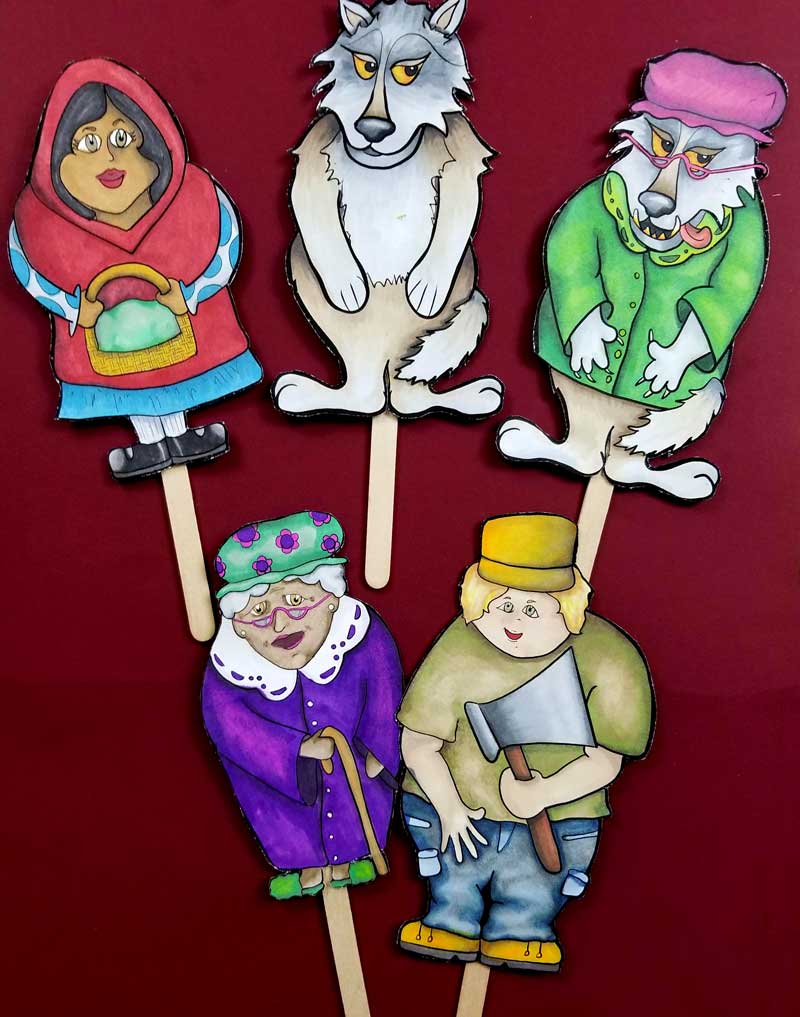 How are you using these Little Red Riding Hood puppets to print? Comment below!