These adorable love bugs will simply charm you! Make an easy set of love bug blocks to play with, or just for fun. M loves playing with these "buggies", though he can't really recognize the heart shape.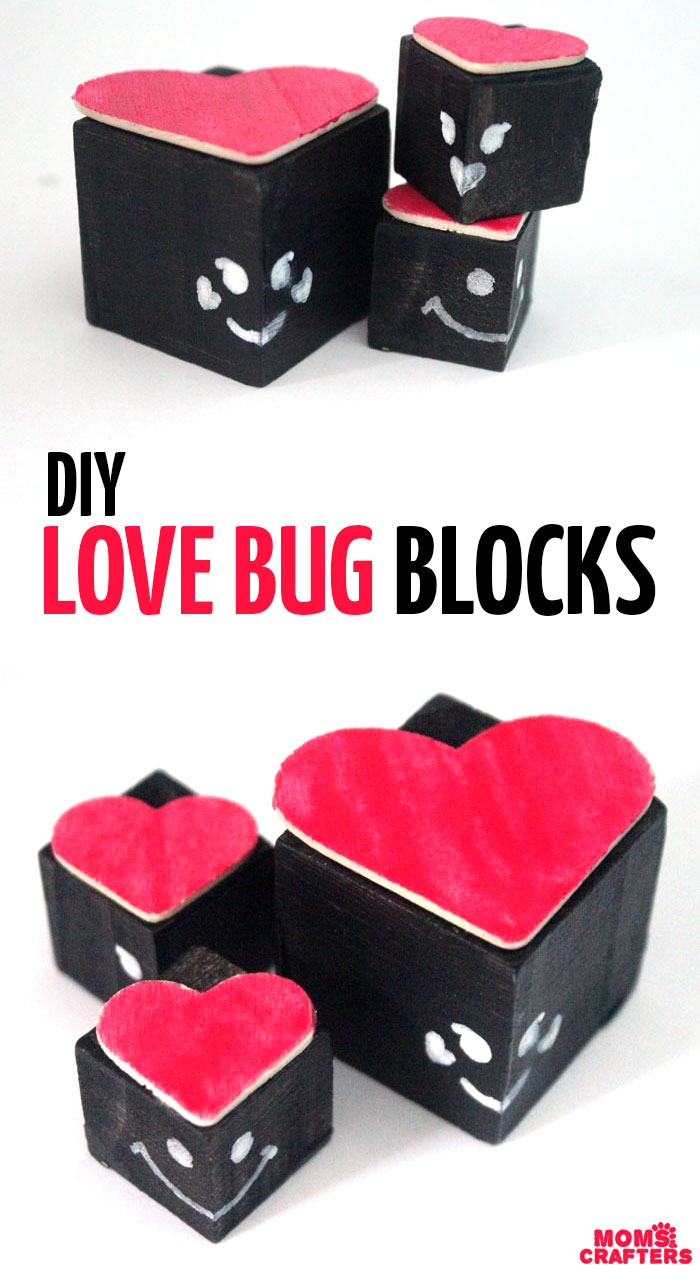 The best hearts for this craft have a 90 degree angle, so that they fit perfectly on the corner of the cube. You can incorporate a mini math lesson into this craft, with recognition of angles. You can also take the opportunity to teach what a lovebug really is (hint: it looks nothing like this one)….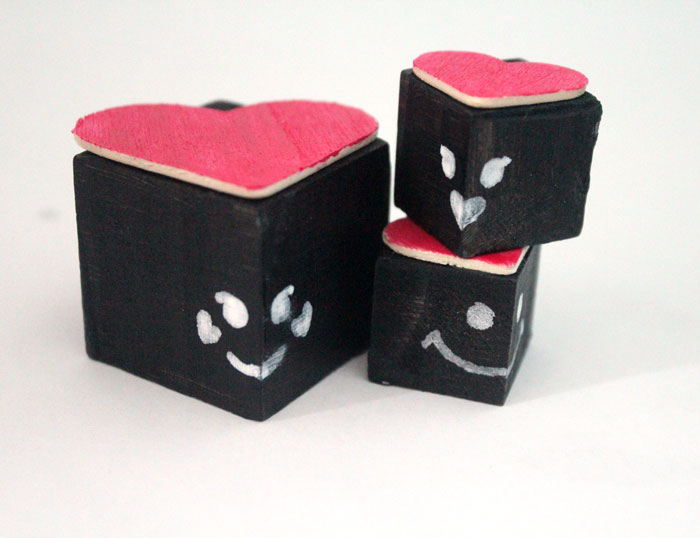 You can gather these together in a small bag to give as a valentine, make them just for fun – for the sake of the process, or even play with them, as M has been doing. He actually figured out that the big block needs to go on the buttom, so that the two small ones can go on top.
The heart on top forms a fun set of wings, and turns it into a friendly lovebug.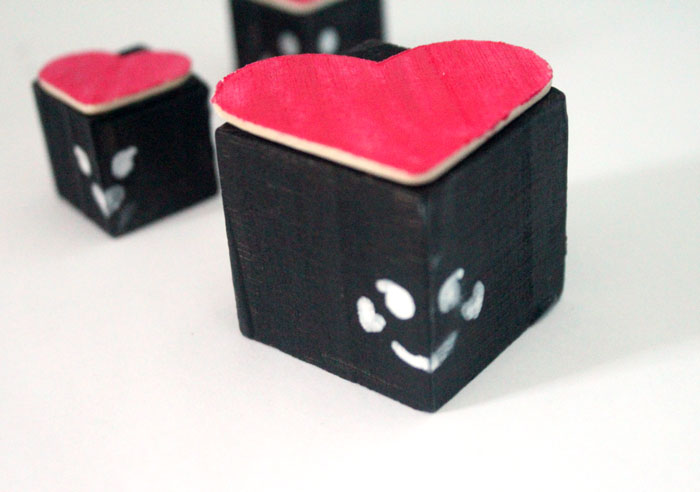 Dicslosure: this post contains affiliate links.
I painted the hearts with pink nail polish, only because I already had that out from this craft. Regular acrylics would definitely work too.
I painted the cubes with chalkboard paint and drew the features with a chalk marker. You can use black acrylic with a paint marker too.
I'm also learning that tacky glue does a great job when gluing wood to wood, particularly in low-pressure areas (where it won't be used in a way that puts pressure on the glued part.) If you want it to be stronger, wood glue or E6000 are less kid-friendly but stronger.
You can see a full supplies list below.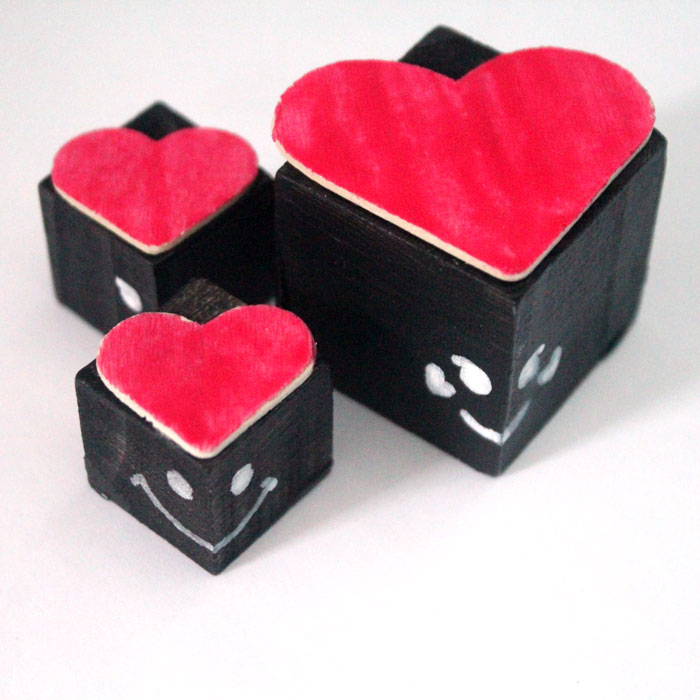 I had a grand old time with the faces – I used hearts to help me out and make this bug even more loving. Simple featuers work great, and you can add hearts in for the eyes, mouth, or cheeks.
What you need to make this love bug craft
How to make this love bug craft:
1. If you're using multiple sizes, figure out which hearts you need for which cubes, and paint them pink.
2. Piant your cubes. The best way to paint a cube while still having finger space to hold it is to paint three sides at a time: the top, and two opposite sides, and then the bottom and the other two sides once the first batch has dried.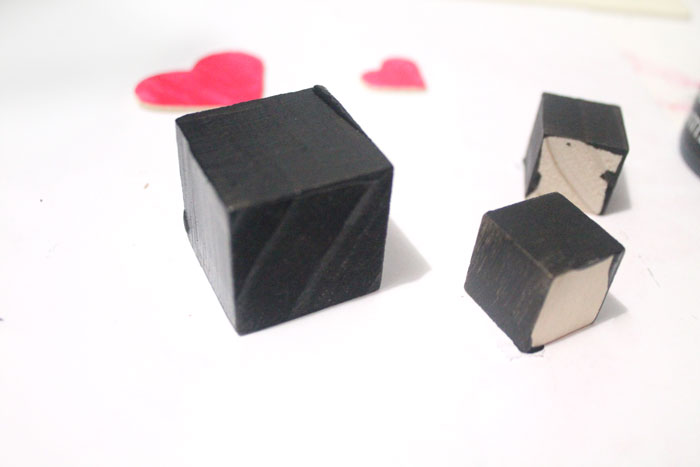 3. Glue the heart to the top of the cube so that the bottom of the heart aligns neatly with one of the sides.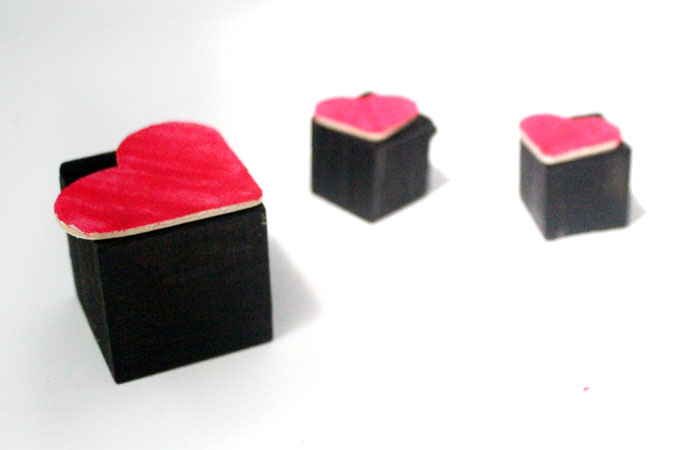 4. Draw on fun faces for your love bugs!
I added some hearts into the features too!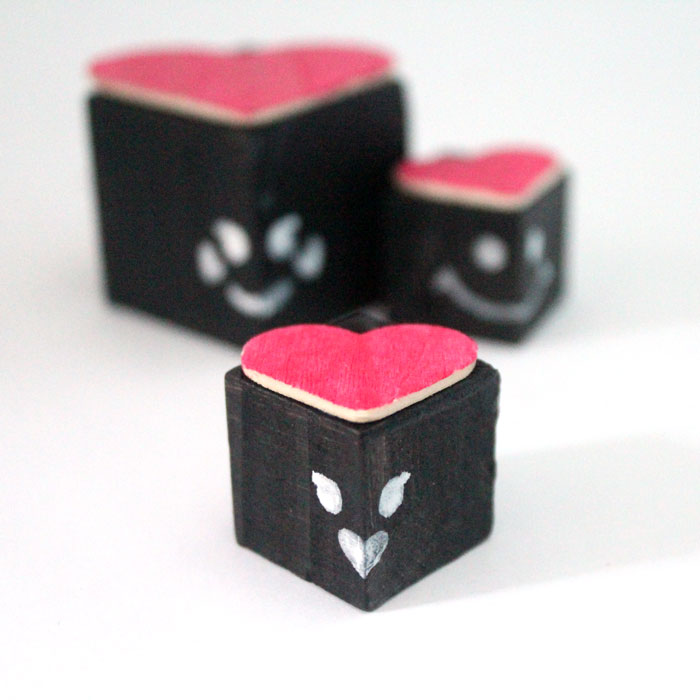 Do you have any other Valentines Day or love bug craft ideas? Share them in the comments below!