Make this heavenly-smelling mint cocoa sugar scrub as an amazing DIY gift idea for someone you truly care about!

The mint and cocoa combination in this sugar scrub recipe is so appropriate for the winter and gift-giving holiday season, but also a wonderful gift idea for year-round, especially for people who are obsessed with chocolate!
Disclosure: this post contains affiliate links.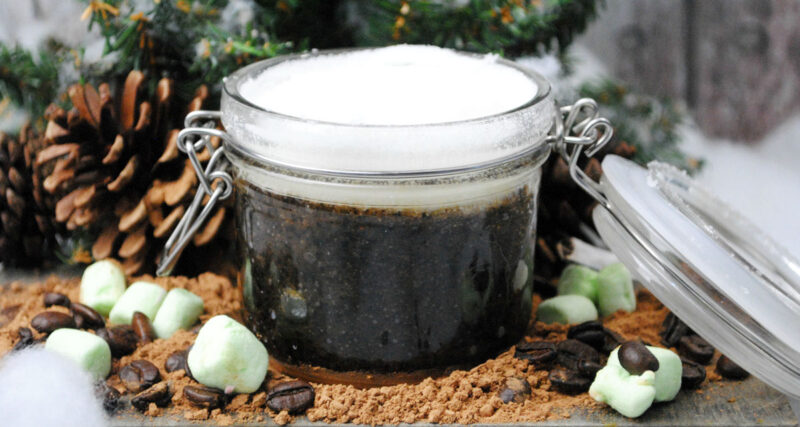 You all know I have an obsession with handmade gifts. Homemade scrubs are usually a huge hit – they are versatile, inexpensive, and so presentable.
Gift them in an airtight jar, add pretty labels to the top, and wrap a ribbon around the neck for instant gift! This mint cocoa sugar scrub is great for exfoliating and moisturizing, and of course, totally pampering.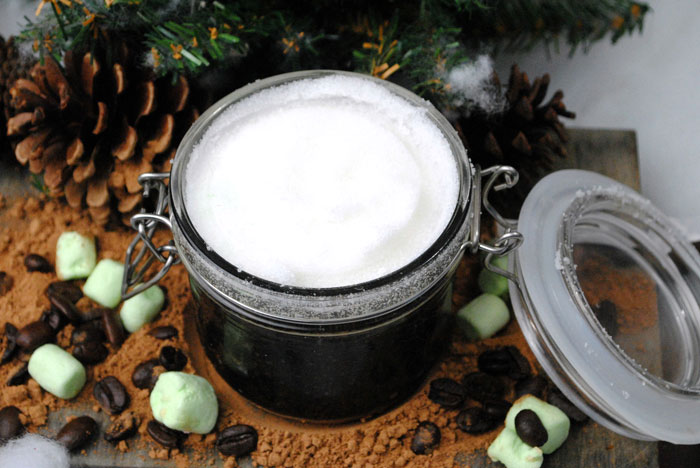 You can either make your own gift tags or labels using Photoshop, or download some free gift tags here. Or, you can even DIY your gift tags to make this gift truly special.
And, of course, make sure to make some extra sugar scrub for yourself! Scrubs are actually one of the only beauty products I use regularly and they're my favorite way to pamper myself. They are also the easiest to DIY with many many recipe options out there. I like this one because it's unique, and you know I'm a total chocoholic! I mean, showering with the scent of cocoa = bliss!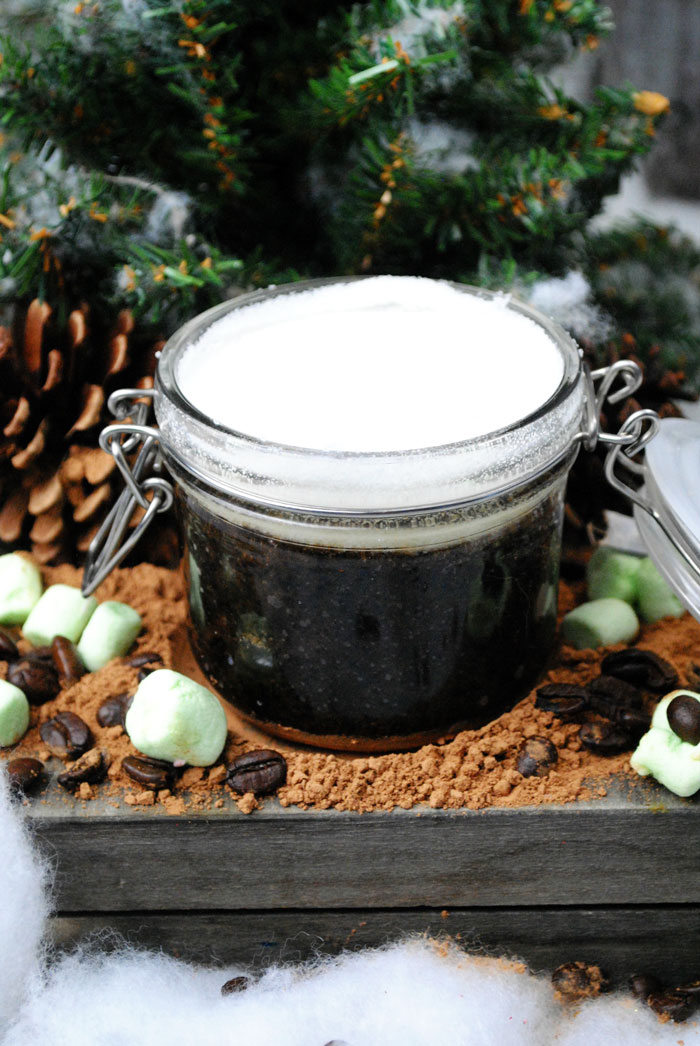 What you need to make this mint cocoa sugar scrub recipe:
Ingredients:
Other materials: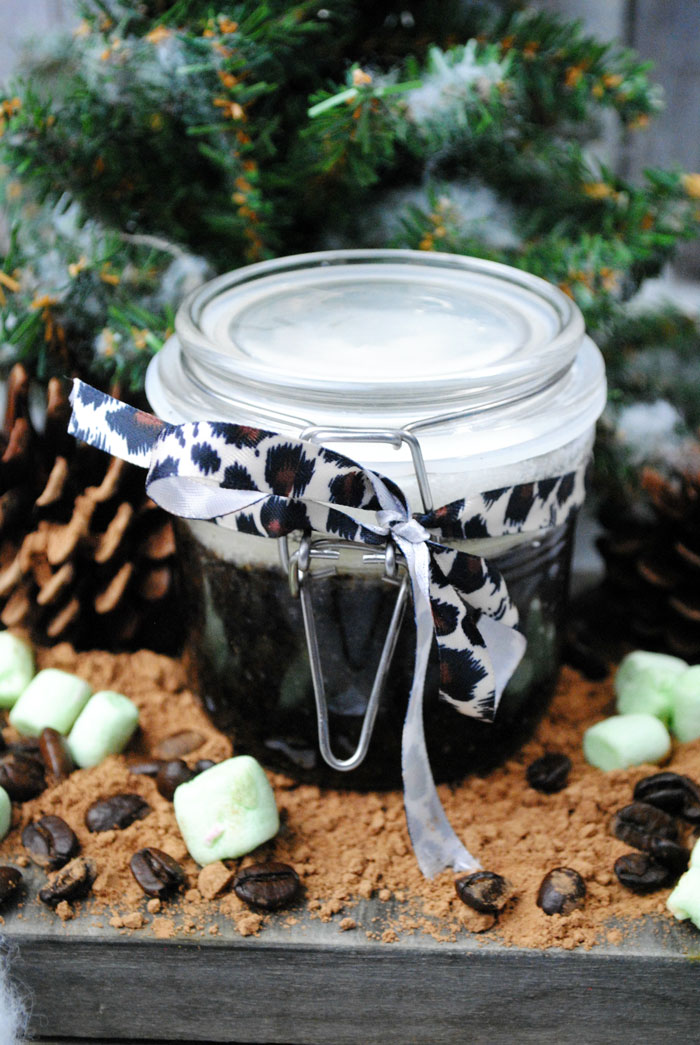 How to make mint cocoa sugar scrub:
Add all ingredients together in a bowl
Mix well
Add your ingredients to a jar with an airtight lid. Do not fill all the way to the top as it may overflow and leak.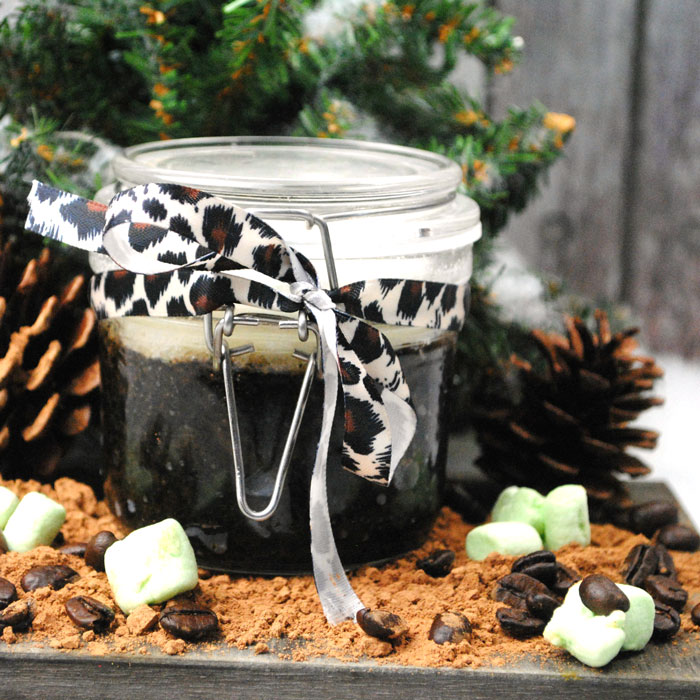 How to use this DIY sugar scrub: In the shower, smooth on to wet skin, rub in and wash off. You'll find that it feels amazing, smells amazing, and is a really pampering way to shower and unwind!
I hope you enjoyed this DIY Mint Cocoa Sugar Scrub Recipe! Doesn't it make a great DIY gift? What is your favorite DIY gift to give?