Straw crafts are among my top things to make with unusual materials, because of the huge variety they come in, and the extremely low cost. These straw crafts will have you stocking up on them in every color and form! Disclosure: this post contains affiliate links.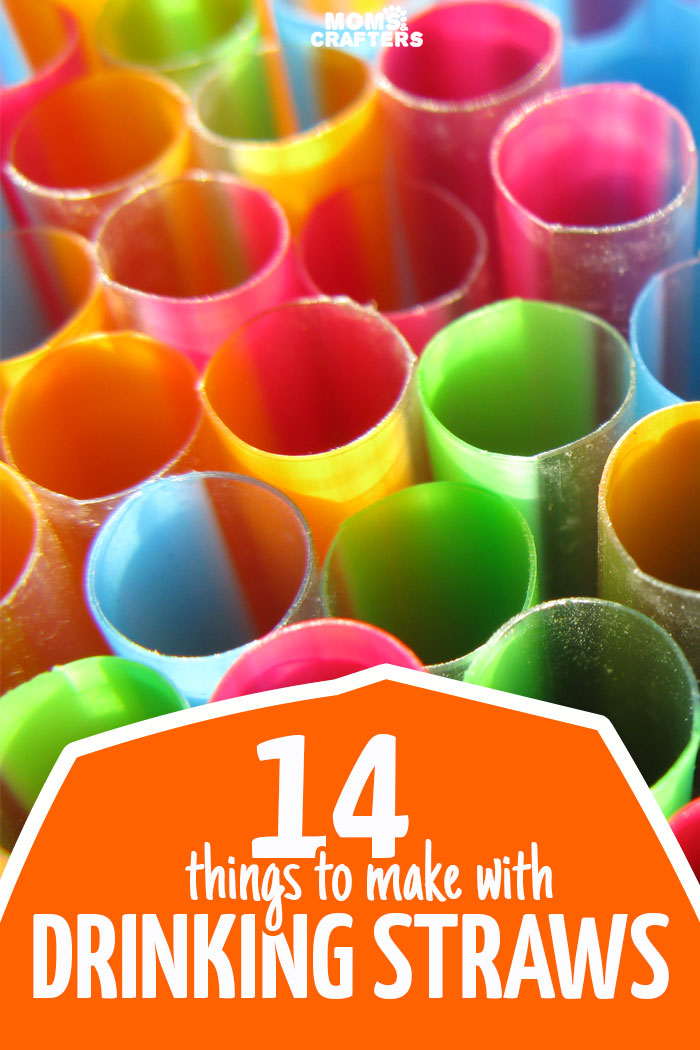 When it comes to crafting, thinking out of the box with craft materials can definitely help cut costs. They also help get results that are unique and one-of-a-kind.
Straws are among my favorite because of the diverse selection that they come in, and the crazy low cost. You may have crafted with straws among your first jewelry crafts, but it goes far beyond that. This post does include some amazing next-level straw jewelry crafts. But it also has some spectacular creations – from easy to expert – that you'll definitely want to try.
Cheap plastic straws in normal and jumbo sizes last well and are great for spray painting or otherwise covering. Honestly, I was amazed at some of the designs here that make the most of what I might have thought were tacky colors (like those plant hangers below.)
Paper straws come in every color, and pattern making them perfect as a design element of your craft. They are made of thick paper, so they won't stand up to water, but they are fun and great for more temporary crafts.
These 14 straw crafts will get yoru creative juices flowing, and give you plenty of straw inspiration!
14 straw crafts you'll want to try!
Click on the image or the title to be taken to the tutorial for each of these straw crafts. Please note that image copyrights belong to the respective authors of each of these ideas. If you are sharing this post, please do so using the first or last (collaged) image, and not the individual craft.
1. No one will guess what's inside these string wrapped beads! Make creative jewelry using these beads that are lightweight and cost pennies to make.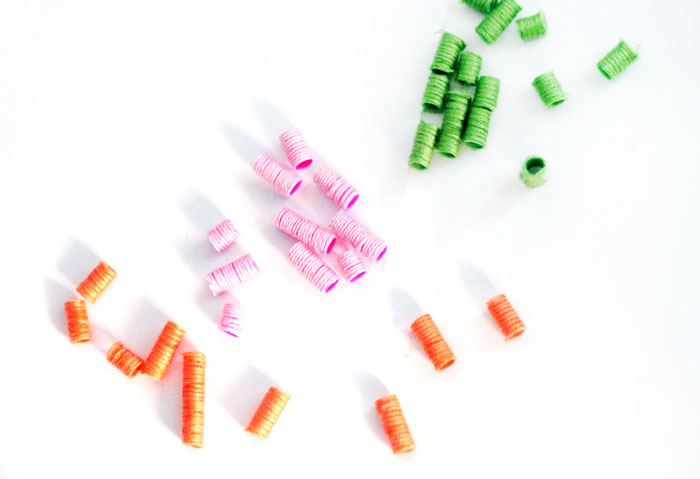 2. Make these adorable Curious George-inspired kite decorations by Creative Jewish Mom.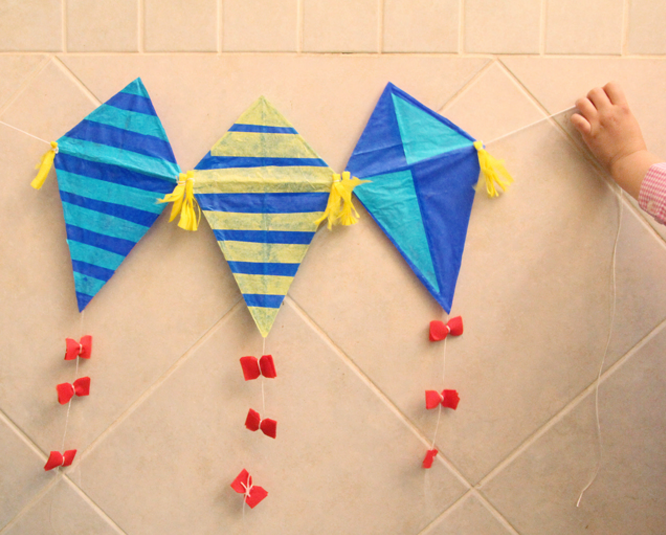 3. Wow! You'd never guess that these modern geometric hanging diamonds are made from cheap plastic drinking straws! Check out the tutorial from Sugar & Cloth.
4. These ninjas by Frugal Fun for Boys look like so much fun to play with! I might use her tutorial for other figurines for my son.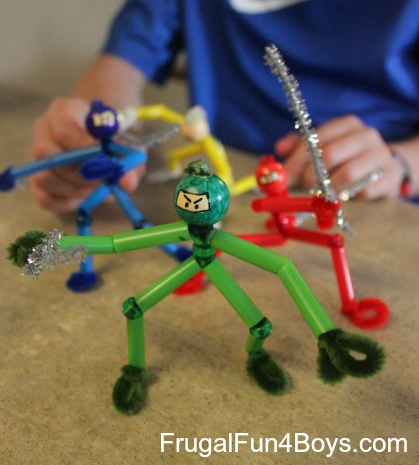 5. I love the creative use of straws by Tutus & Tea Parties to line this tray!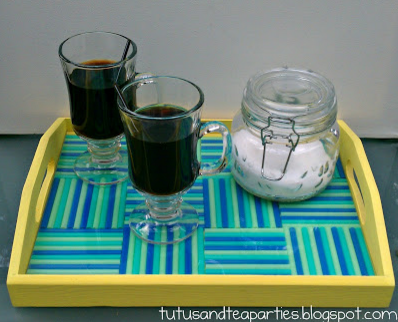 6. These starburst ornaments by Creative Jewish Mom will dress up any occasion with its vivid colors – and it's crazy easy to make!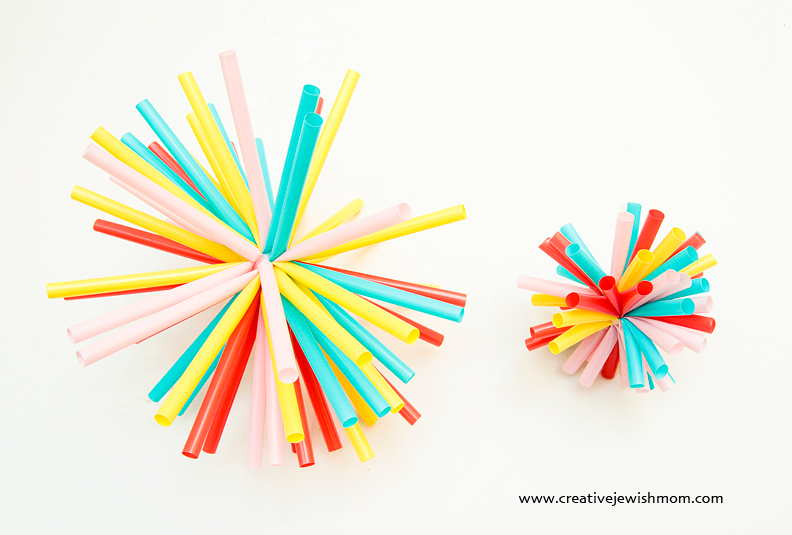 7. Straw rockets by Buggy and Buddy are a fun toy for your child to play with and launch.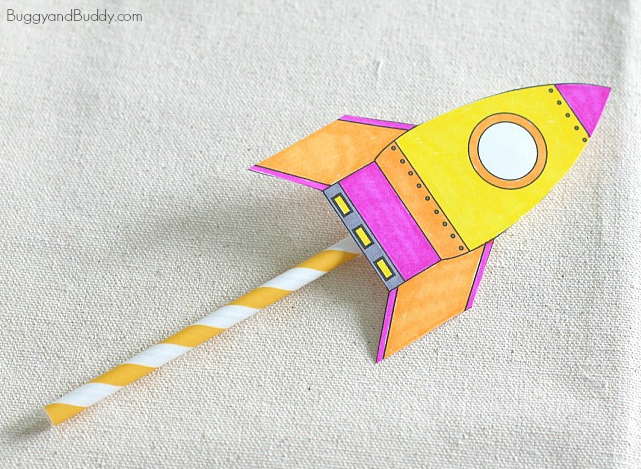 8. Make this amazing neon pyramid necklace from straws! I love a good jewelry making craft, and Creme de la Craft really hit it out of the park with this one.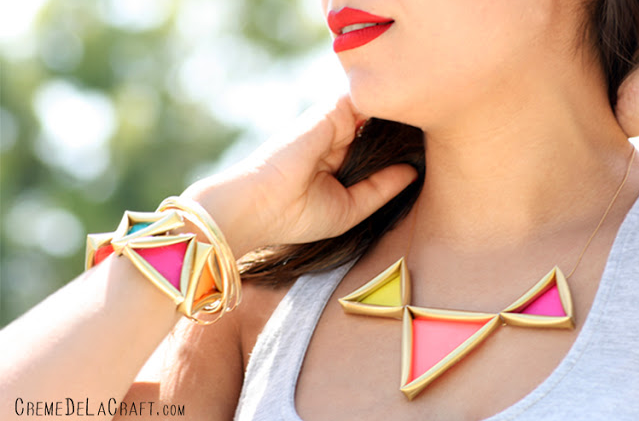 9. Use straws to make the lightsabers on these adorable light-up cards by Left Brain Craft Brain.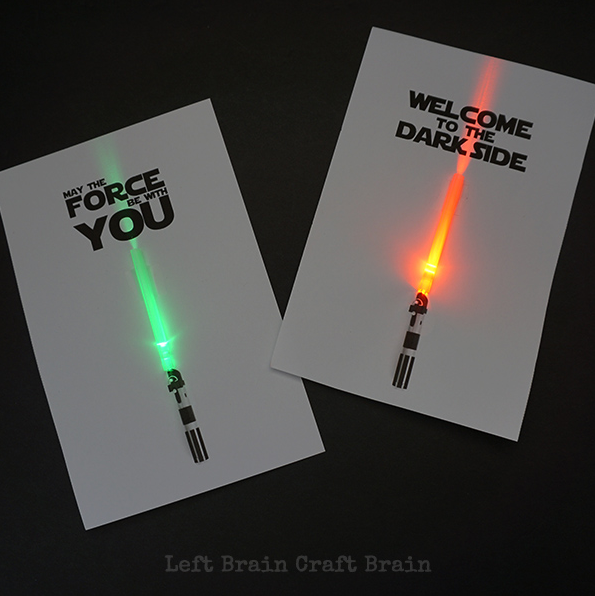 10. Fabric and paper bracelets by Mama Miss make a great kid-made gift.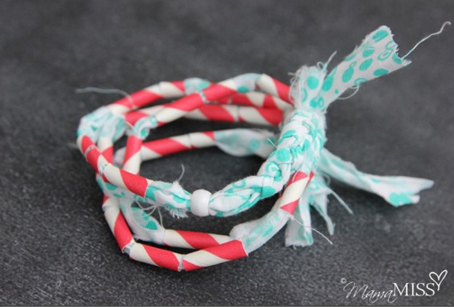 11. Use this step-by-step tutorial by Brit + Co. to make neon hanging planters that add a pop of color to any room!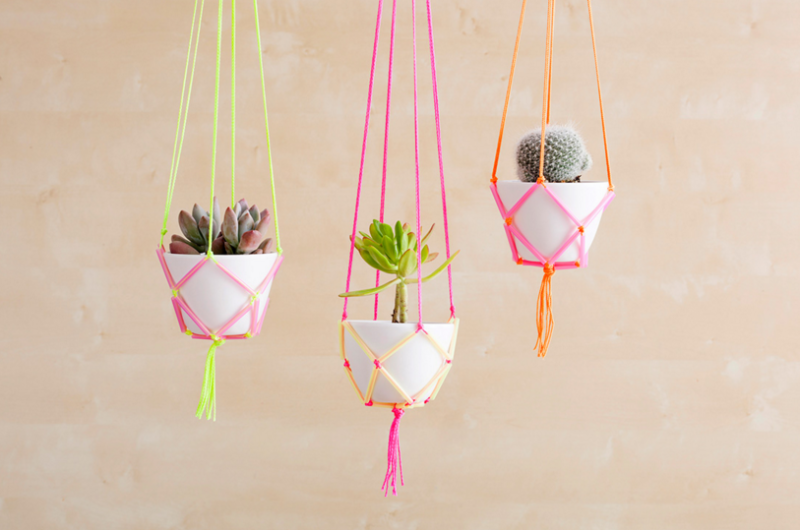 12. Make this beautiful springy vase by Amy Krist to freshen your home on the cheap.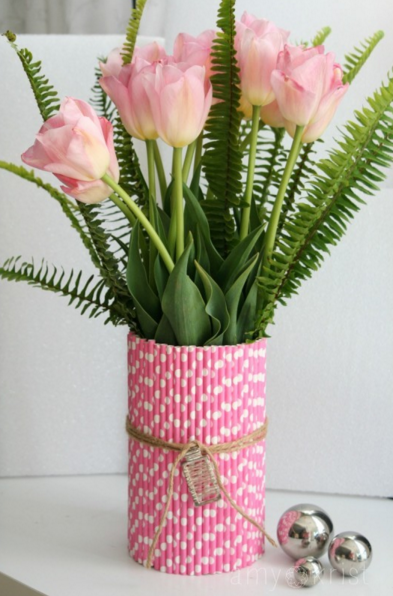 13. Your children can make these pan pipes by Naturally Educational to play on. Dont' worry, the sound isn't too loud.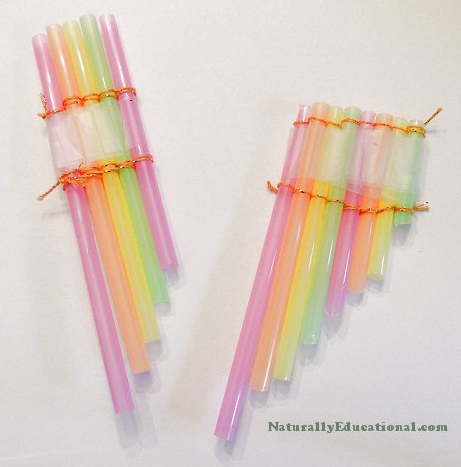 14. Make these edible worms (ew!) by cpacker1 on Instructables using straws – perfect for a prank, or for Halloween!
Bonus: These felt flowers are also made using drinking straws!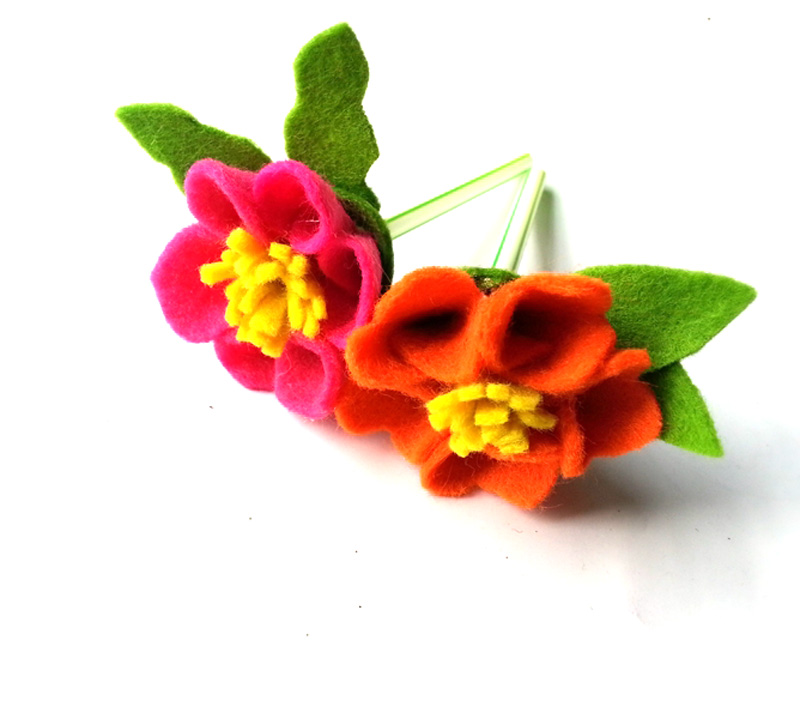 Bonus: Try a Himmeli dreidel to complement your Hanukkah decor too!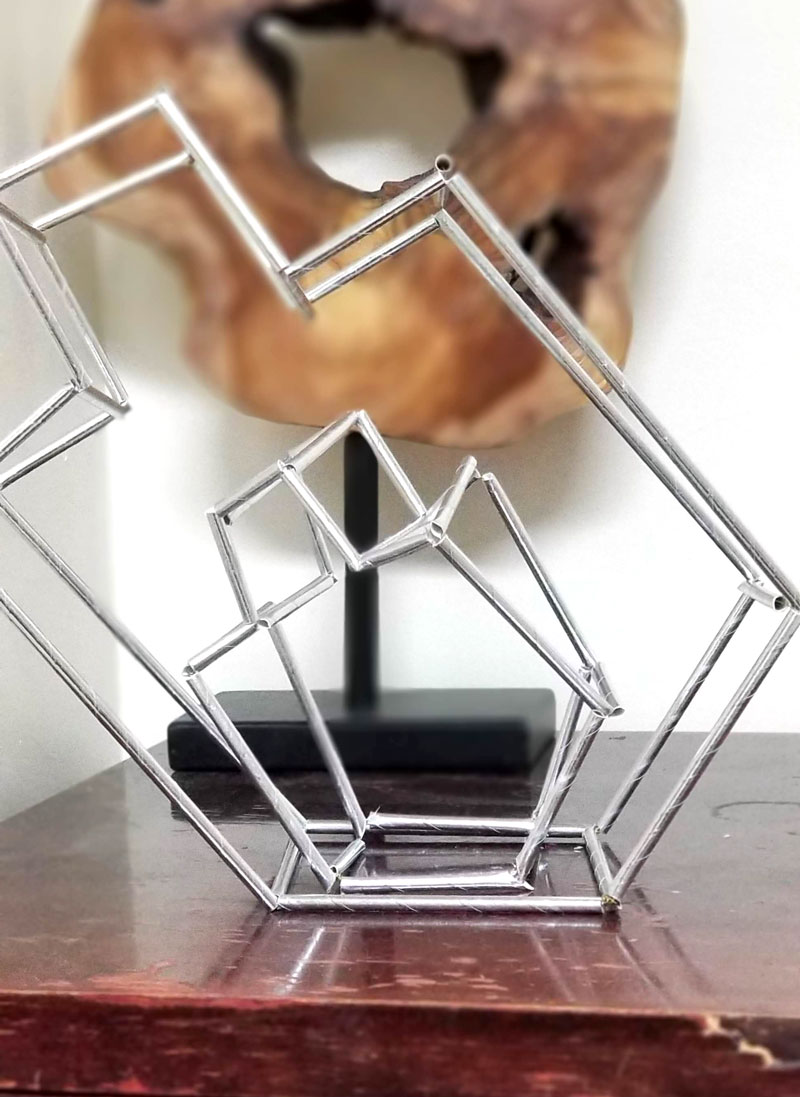 I hope you enjoyed these amazing straw crafts! Comment below with your ideas for things to make with straws!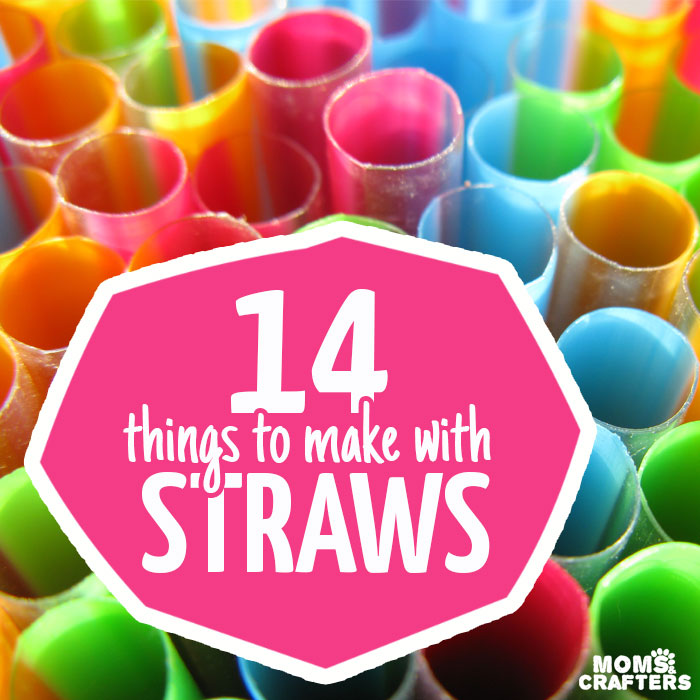 Image source: First and last images are modified versions of this image.