Craft a paper Christmas tree to display this holiday season! When you're done, check out this fun paper Christmas garland you can craft too. This post contains affiliate links.
---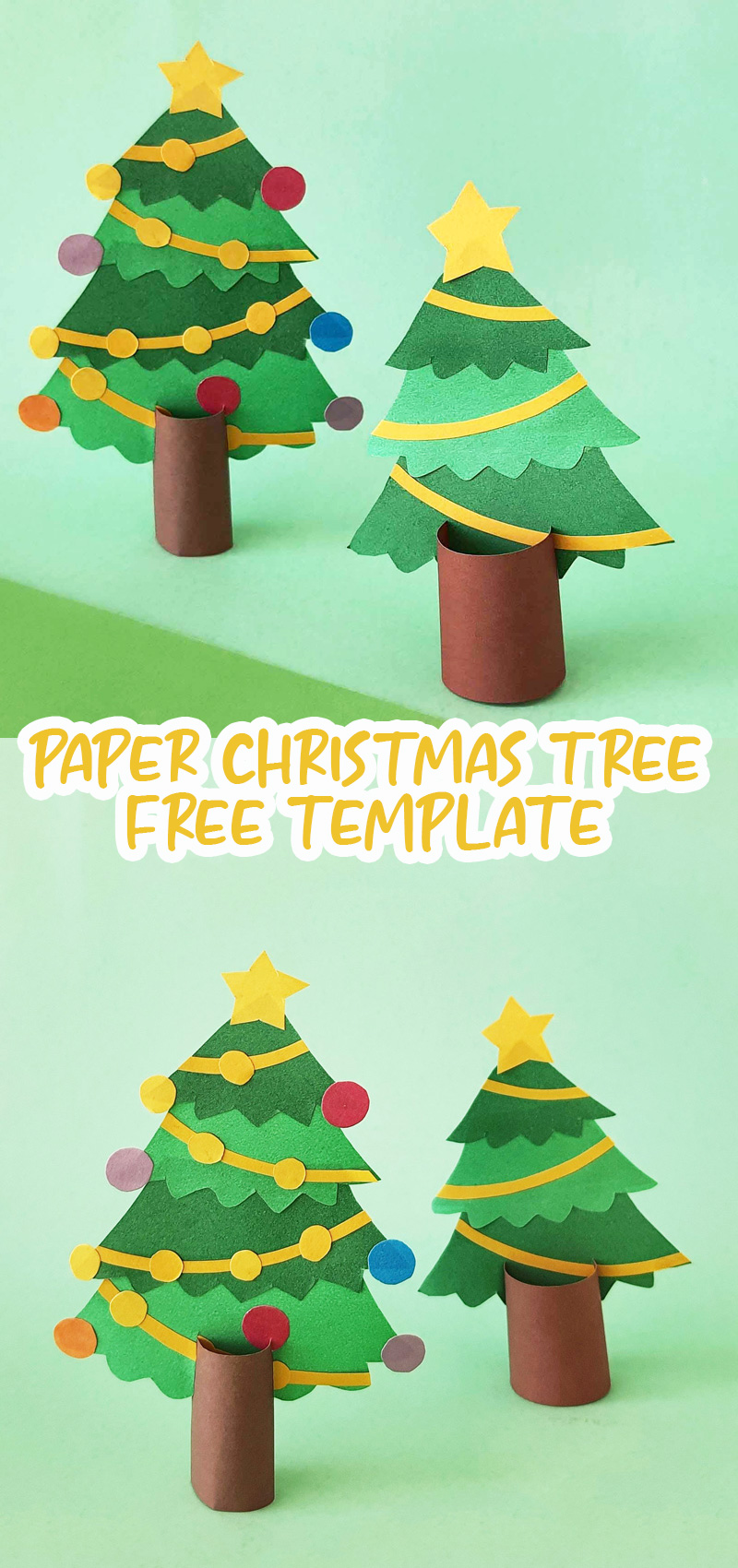 IF you're crafting a Christmas village, much of it can be done with paper. And don't forget the trees!
A few years ago, I shared a tutorial and template for a fun paper gingerbread house craft, and these trees are the perfect complement. They stand up quite easily by using a circular base to prop up the flat tree.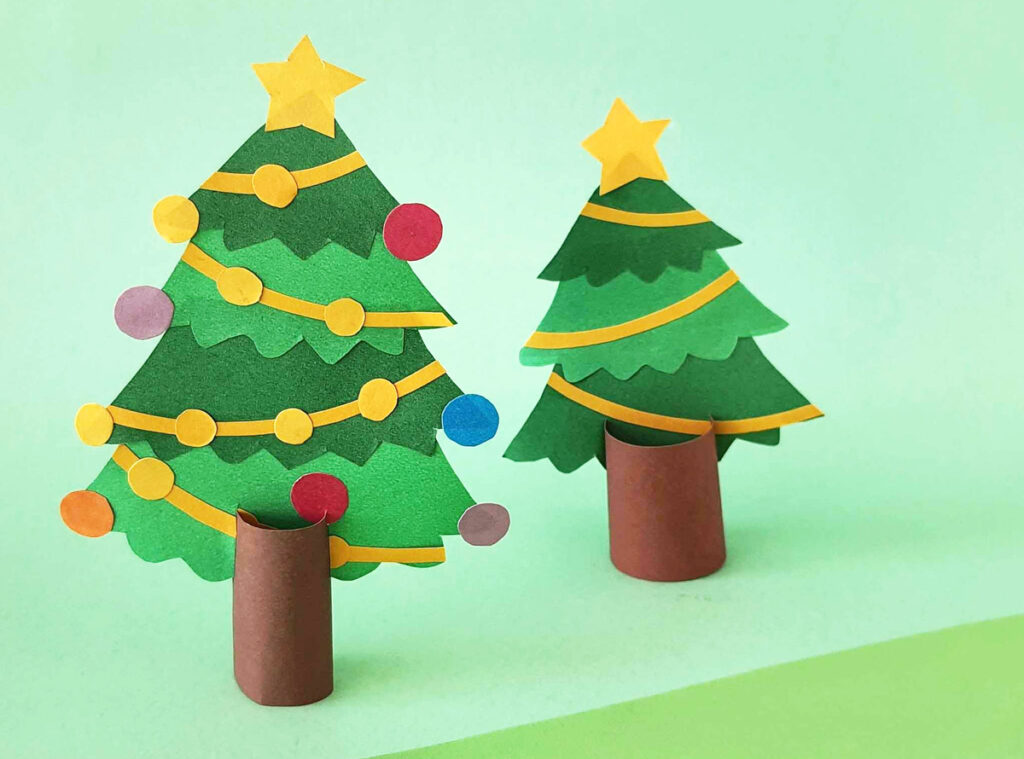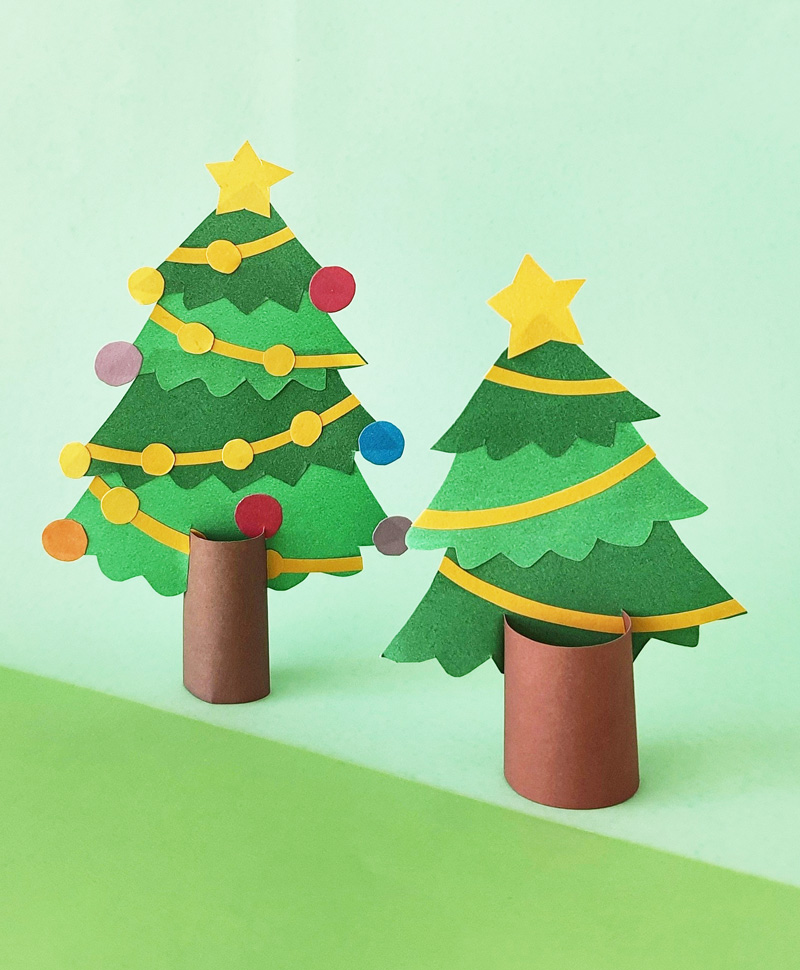 I typically try to keep the baseline tutorial for my paper crafts as close to paper only as possible, unless other materials serve core functions of the craft. That's to keep things as simple and affordable as possible.
However, if you go beyond paper with this paper Christmas tree craft, you'll get so much more texture! You may also find it easier. For example, you can:
By keeping the base paper but embellishing with other materials, you can keep things affordable while avoiding cutting out the more tedious bits.
You can also use star and circle punches to help you cut out those parts.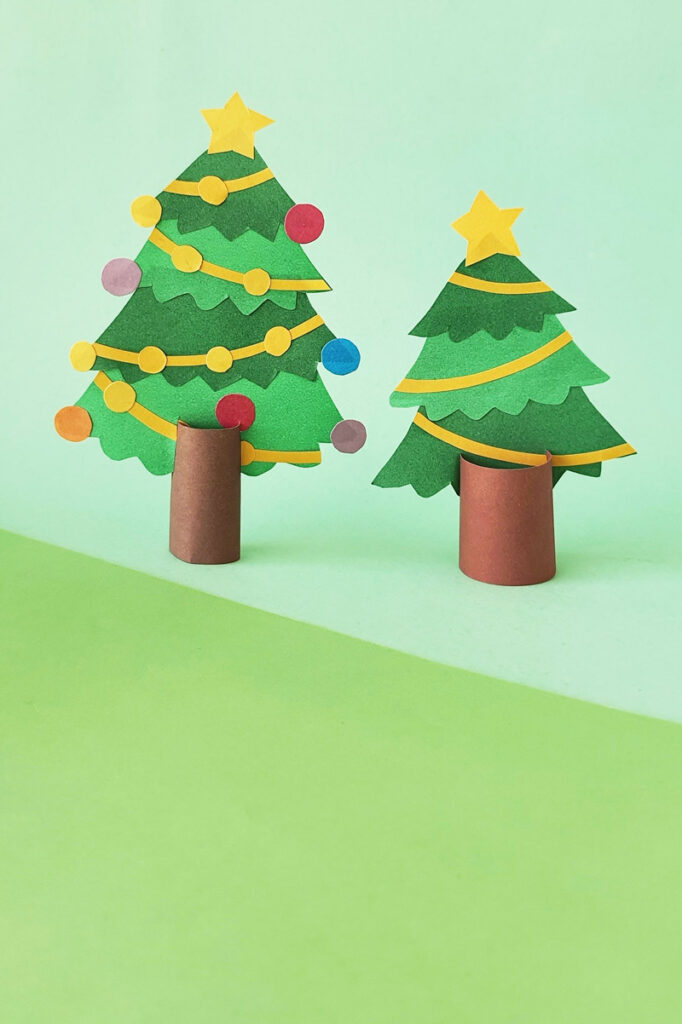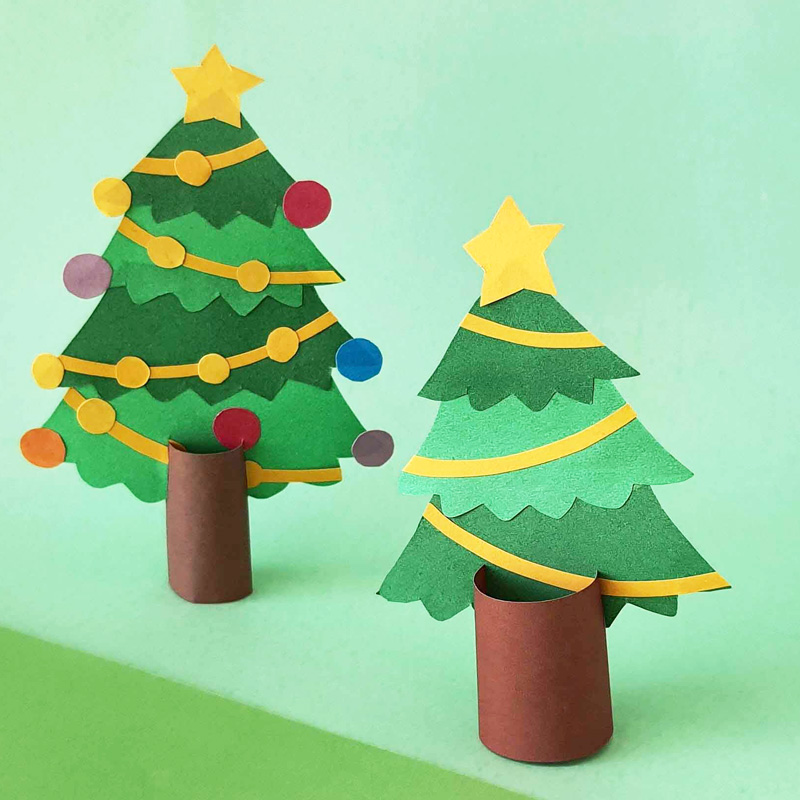 Whether you're crafting this for a holiday village, to display on the mantel, to "plant" outside a gingerbread house, or as a boredom buster for kids, the main thing is to have fun! So enjoy the template, but also let loose a little, explore the materials, and get creative.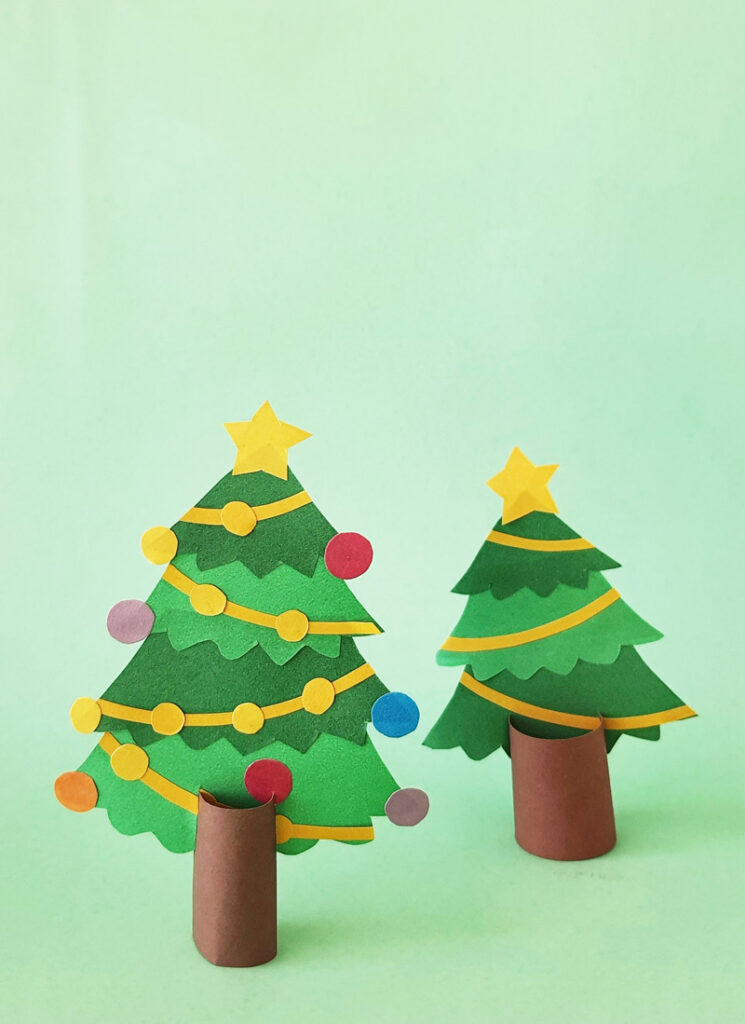 Download the paper Christmas tree template
To download, fill out the form below. You'll be signed up for our free newsletter – unsubscribe at any time in the footer of the emails. I respect your privacy and the law and won't share your information with anyone.
What you need
Pencil – to trace the template
Craft glue, such as tacky
How to make a paper Christmas tree that stands
1. Print and cut out the tree templates. Cut the tree tiers form two different shades of green (I recommend alternating them.)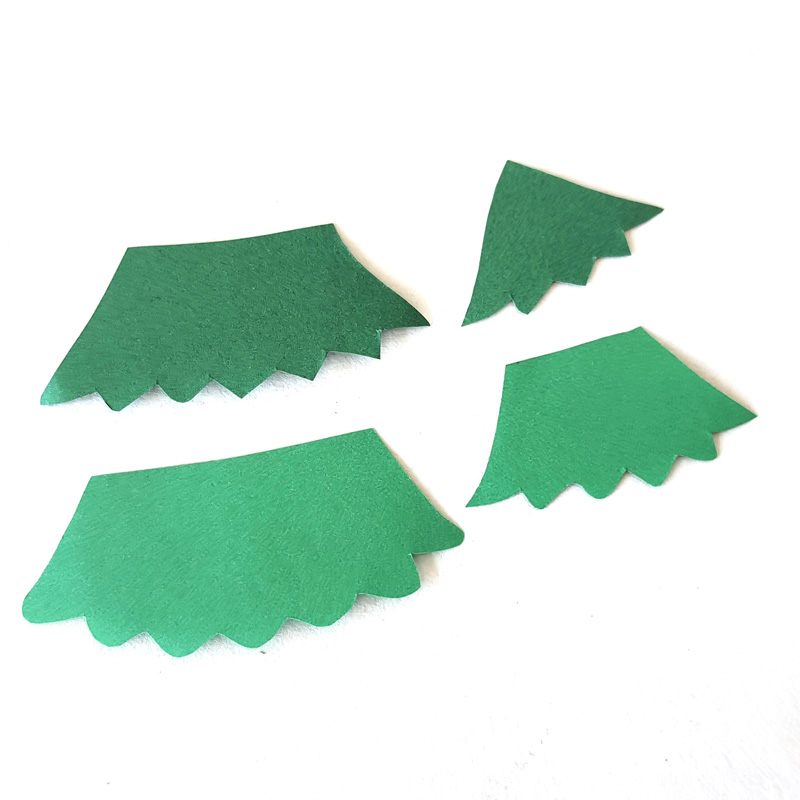 2. Glue the tiers of your tree together.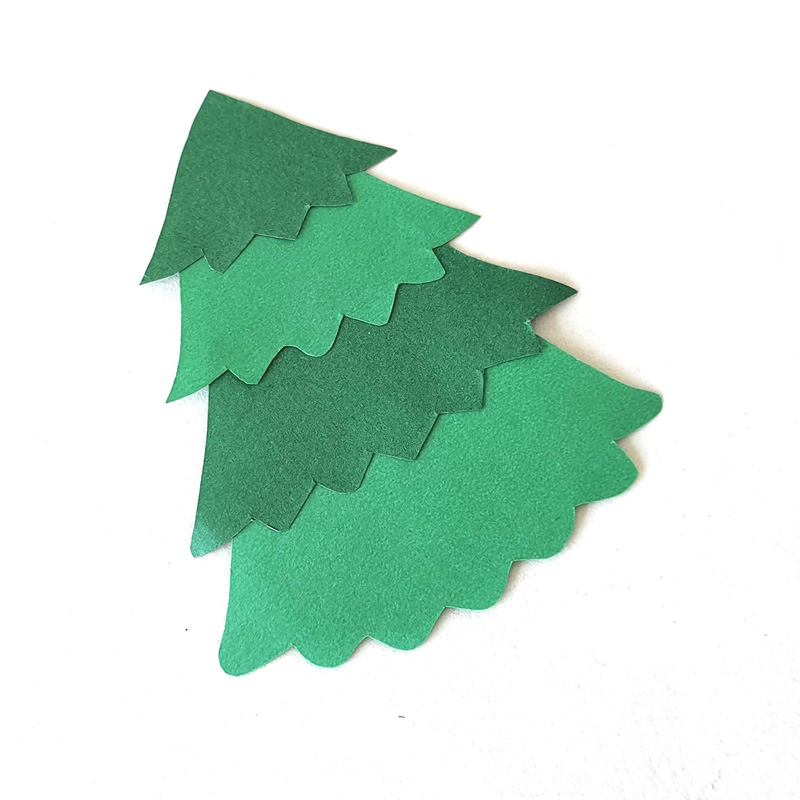 3. Trace and cut out the decorative details.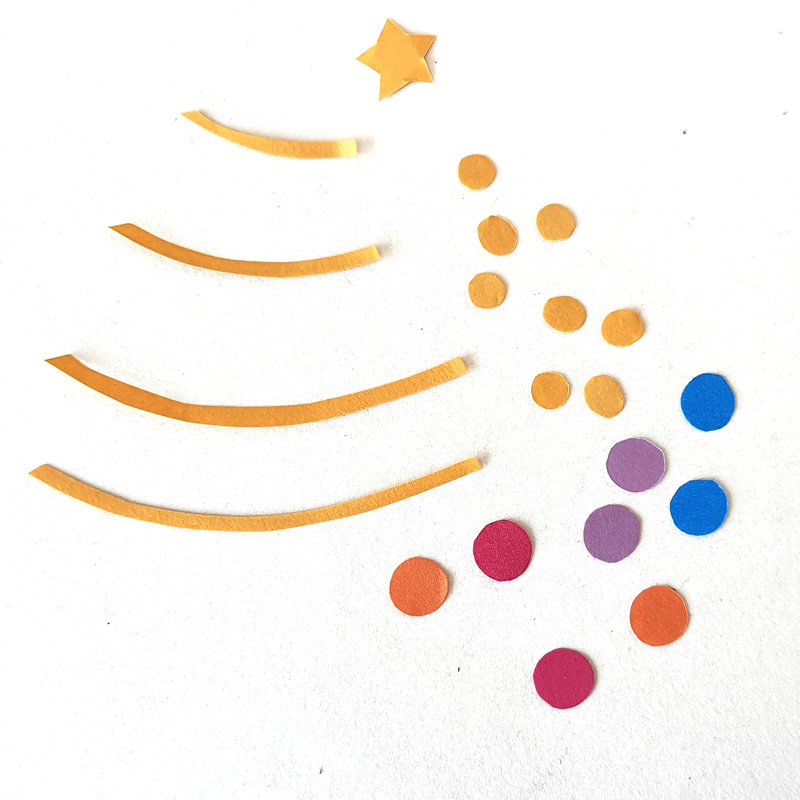 4. Glue the strips to the tree first.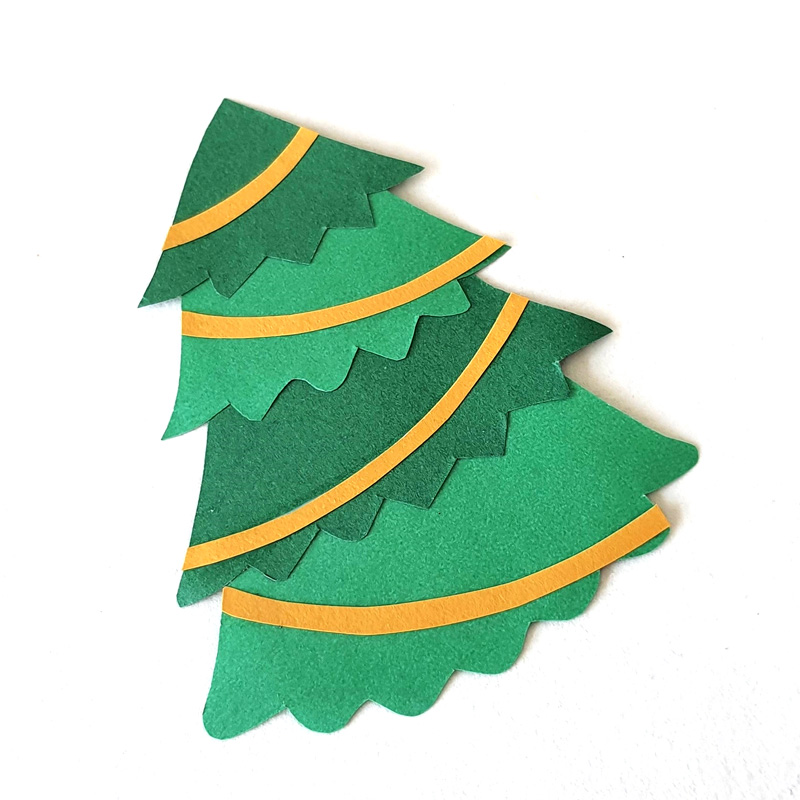 5. Then, glue some circle "lights" to the strings.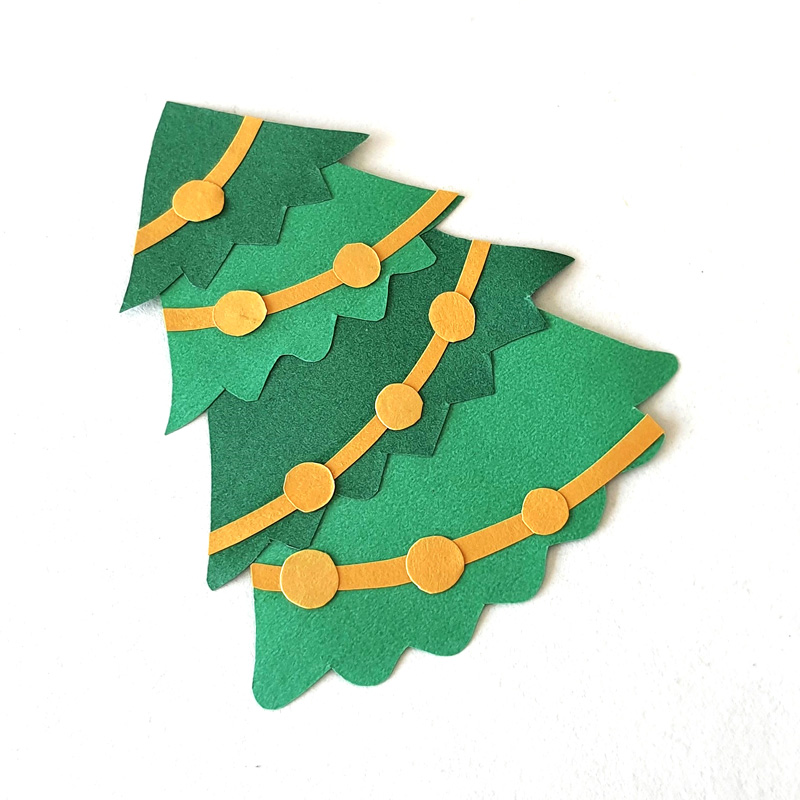 6. Glue the colorful ornaments to the tree at random. Glue the star to the tip of the tree.
7. Cut out the trunk (rectangle with slits) from brown craft paper.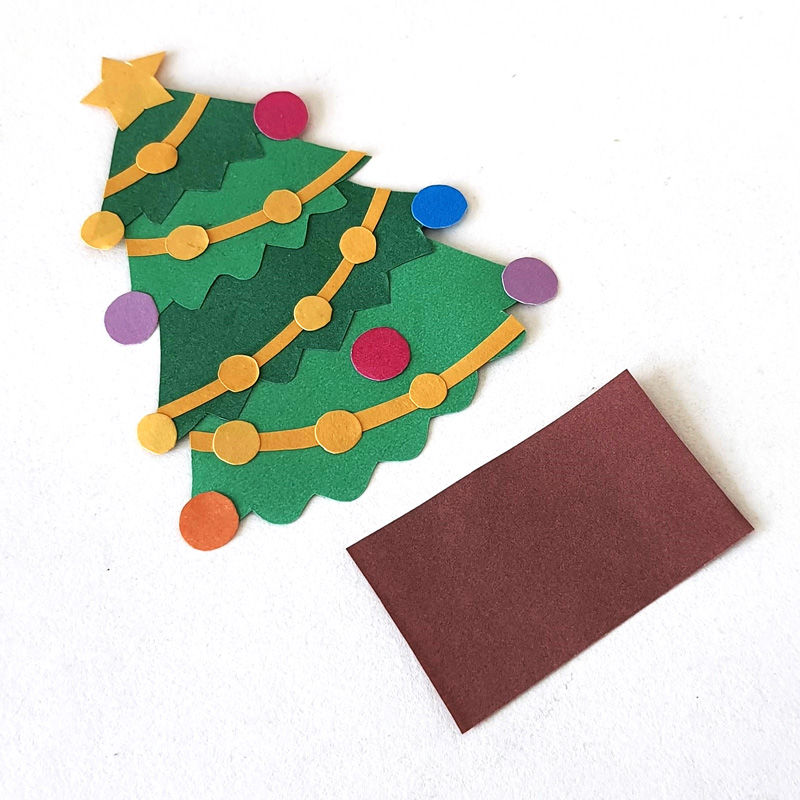 8. Roll the paper and glue the sides to form a cylinder. Cut 2 slits on the opposite sides of the rolled paper if you haven't already from the template.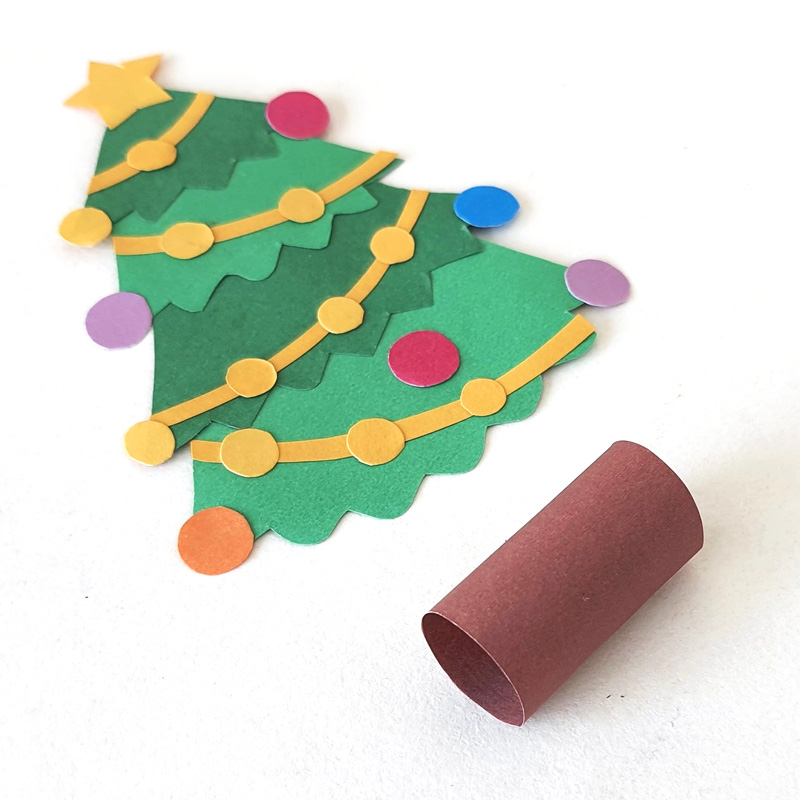 9. Slide the bottom of the tree through the slits to attach it to the trunk.
Your paper Christmas tree is complete and ready to display! How will you be decorating yours? Comment below!