Craft a fun little paper snow globe – a cute craft for kids! This post contains affiliate links.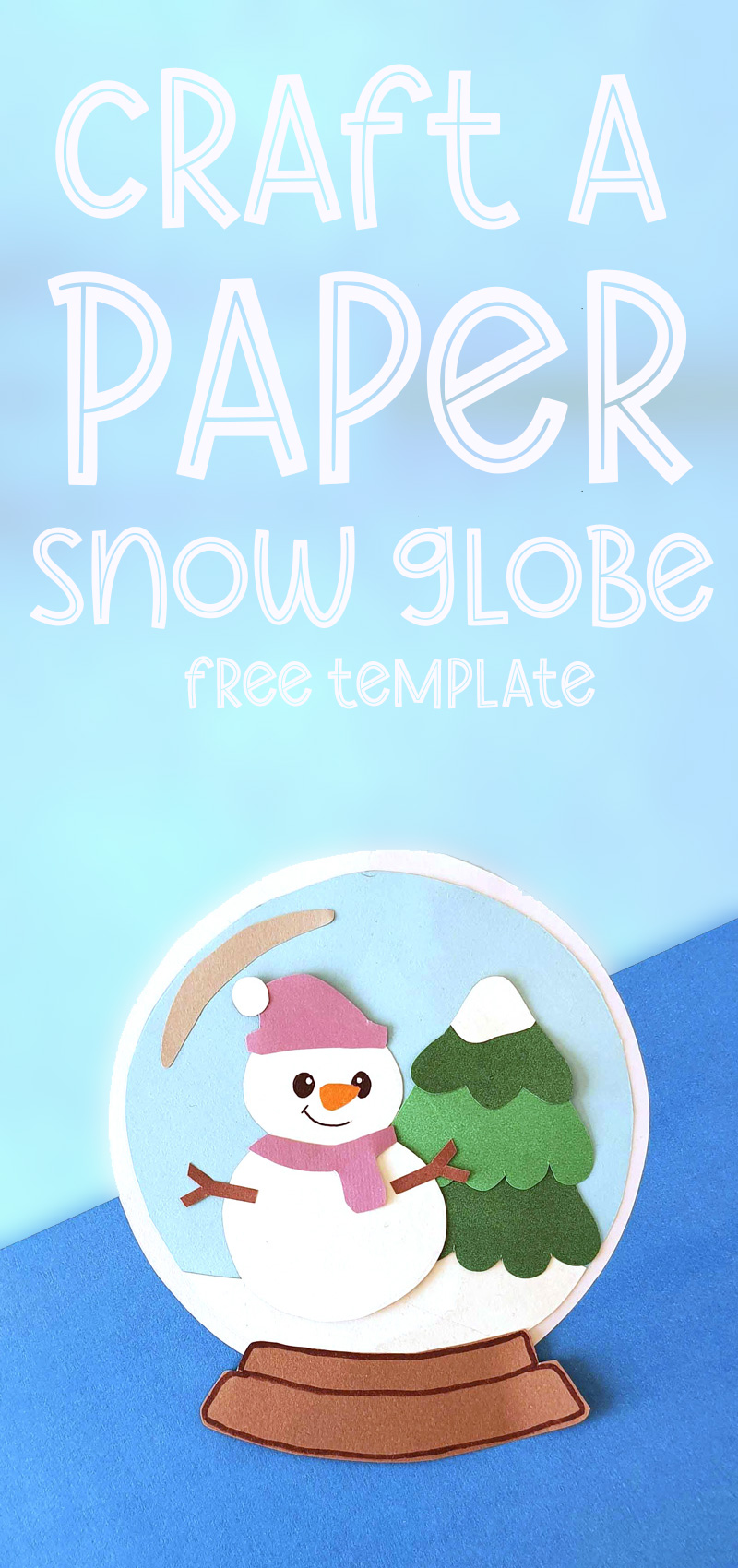 There's nothing quite like the childhood nostalgia of shaking up a snow globe and watching the snow magically, slowly drift toward the ground.
While this paper snow globe craft goes easy on the snow, it'll be so fun for your littles to craft! I do recommend pre-cutting pieces for the younger kids – older kids can cut their own, even if it's not perfect.
Your download includes an SVG which can make pre-cutting it for multiple kids easier, if you're a Cricut owner.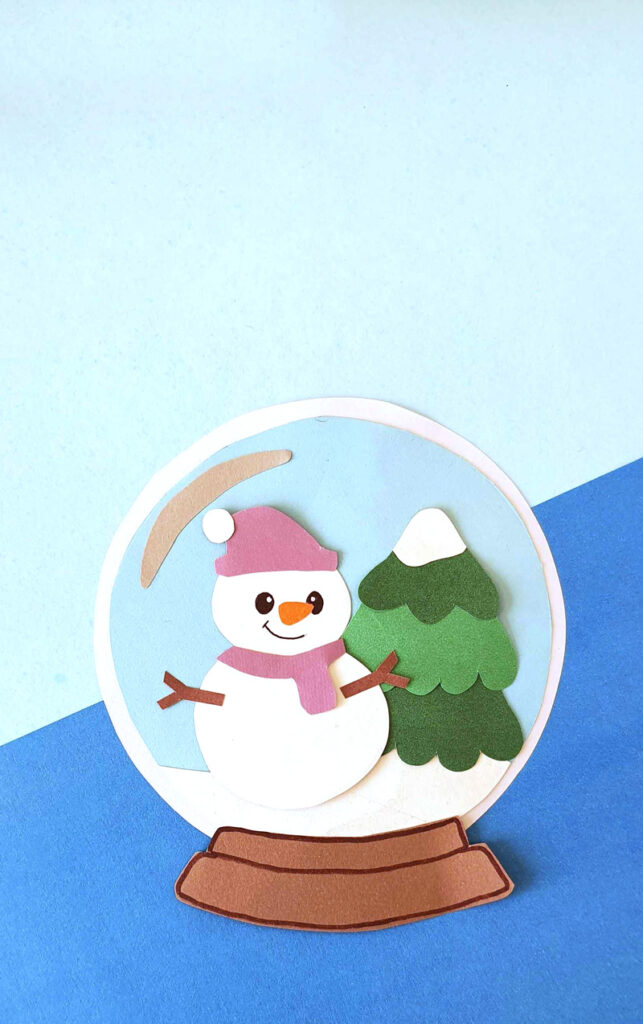 Want to add more falling snow to the scene? Here are some ideas: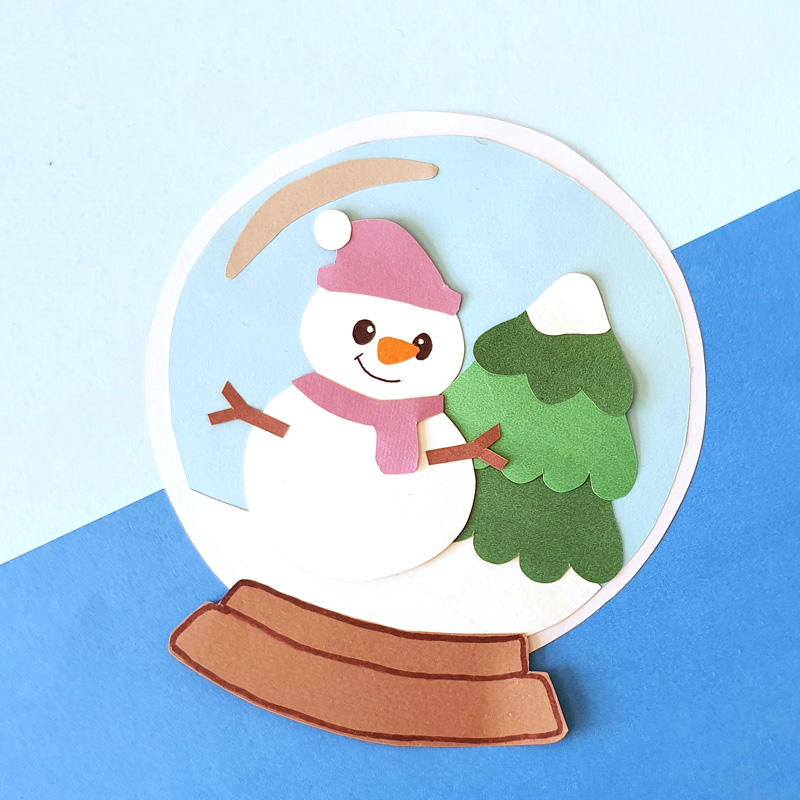 Download your free SVG & PDF paper snow globe template
To download, fill out the form below. You'll be signed up for our free newsletter – unsubscribe at any time in the footer of the emails. I respect your privacy and the law and won't share your information with anyone.
Your file will arrive in a ZIP folder. Learn how to unzip files here.
What you need
Instructions:
1. Print and cut out the snow globe template. Trace the templates onto the colors that you choose to use for this craft and cut them out.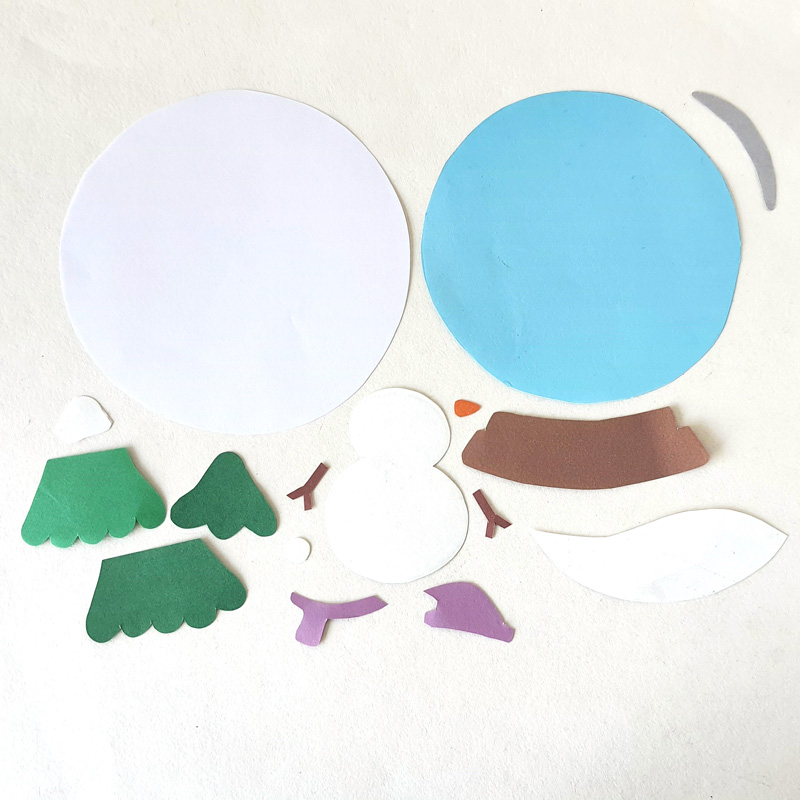 2. Glue the smaller circle centered on the big one to form the globe. Attach the snow drift to the bottom of the inner globe portion.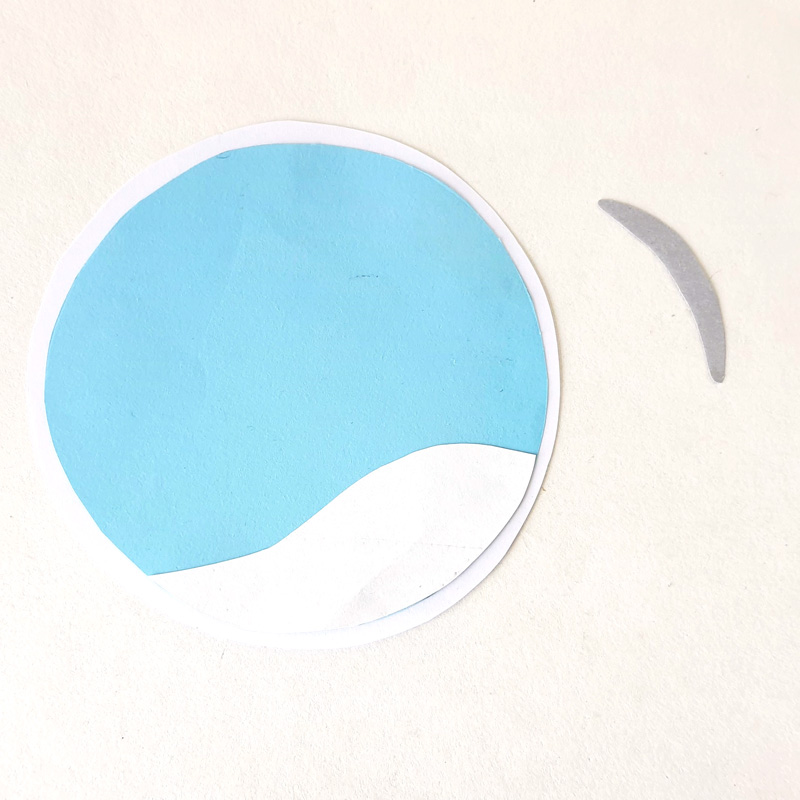 3. Glue the curve-shaped cutout – the glare on the glass – to one side of the "glass" globe. Glue the wooden base to the bottom. You can write your name there if you'd like.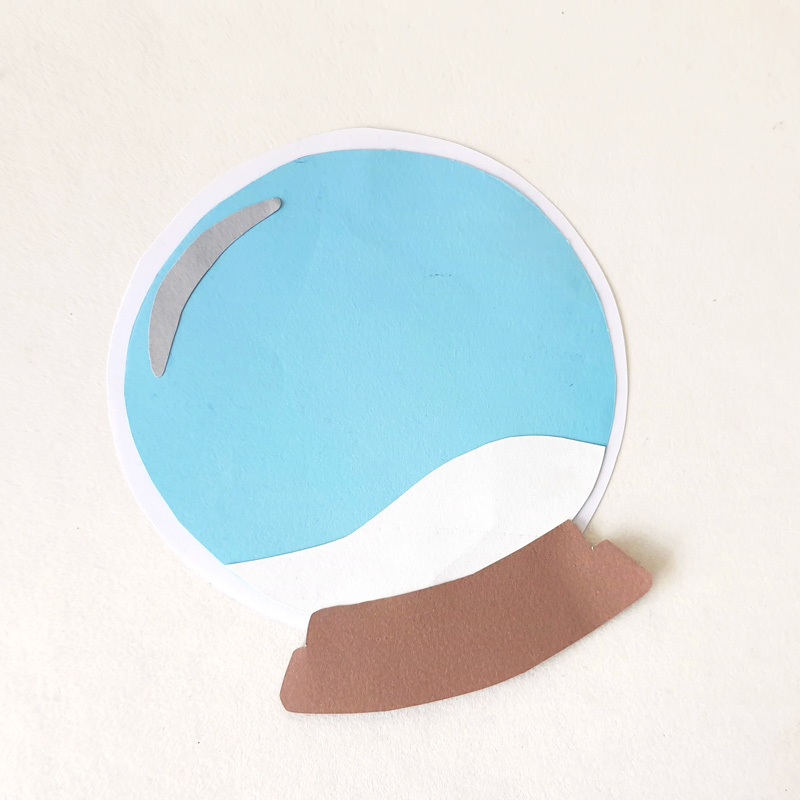 4. Glue the tree cutouts together. Add the snow bit to the top part of the tree.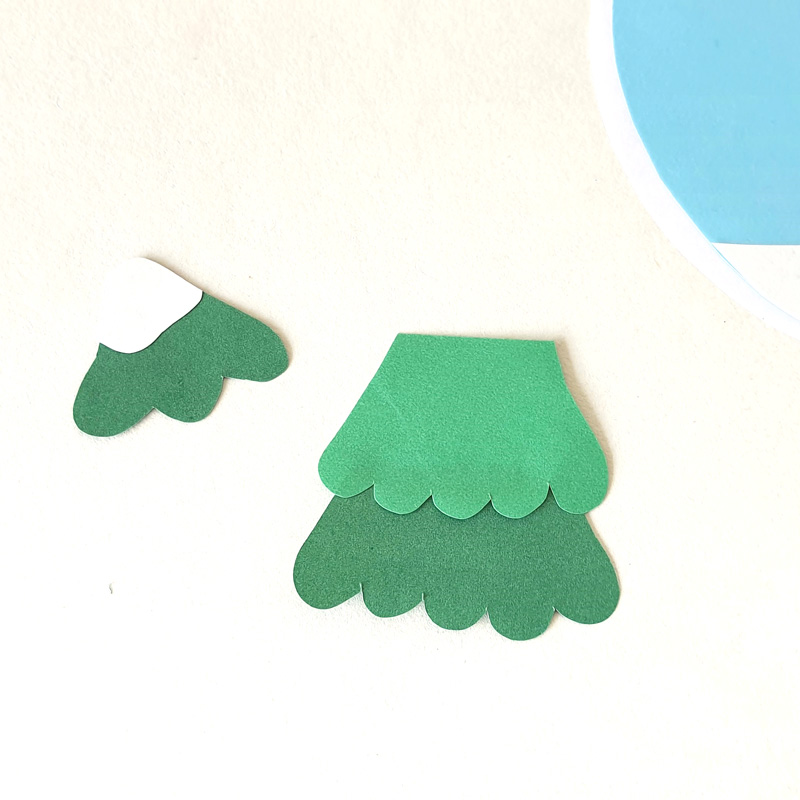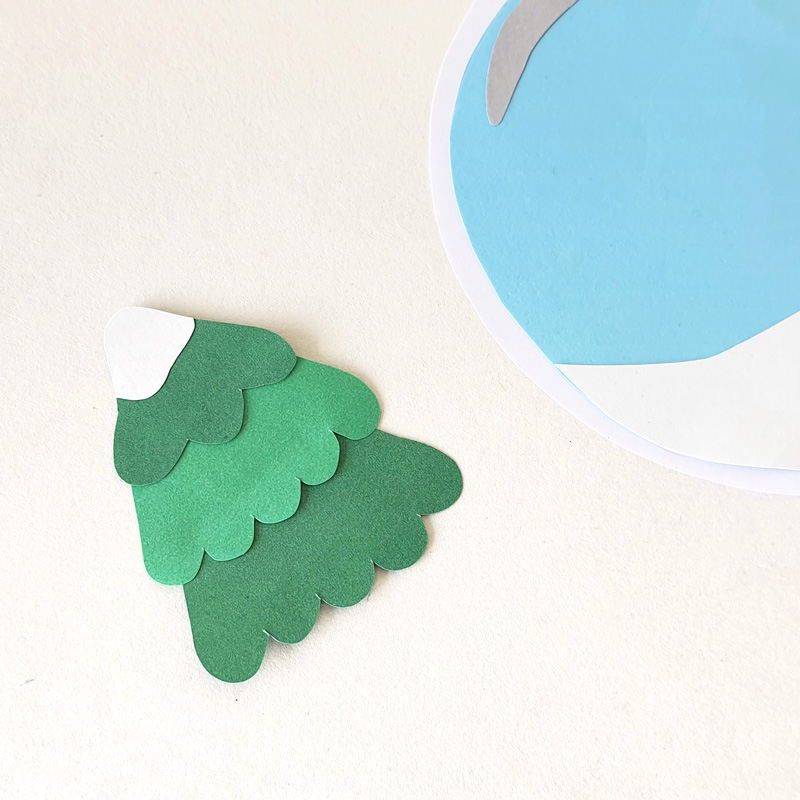 5. Glue the 2 stick hands to either sides of the snowman and glue on the carrot nose cutout. Use a marker to draw the face of the snowman. This one has a smile, but you can also draw on buttons.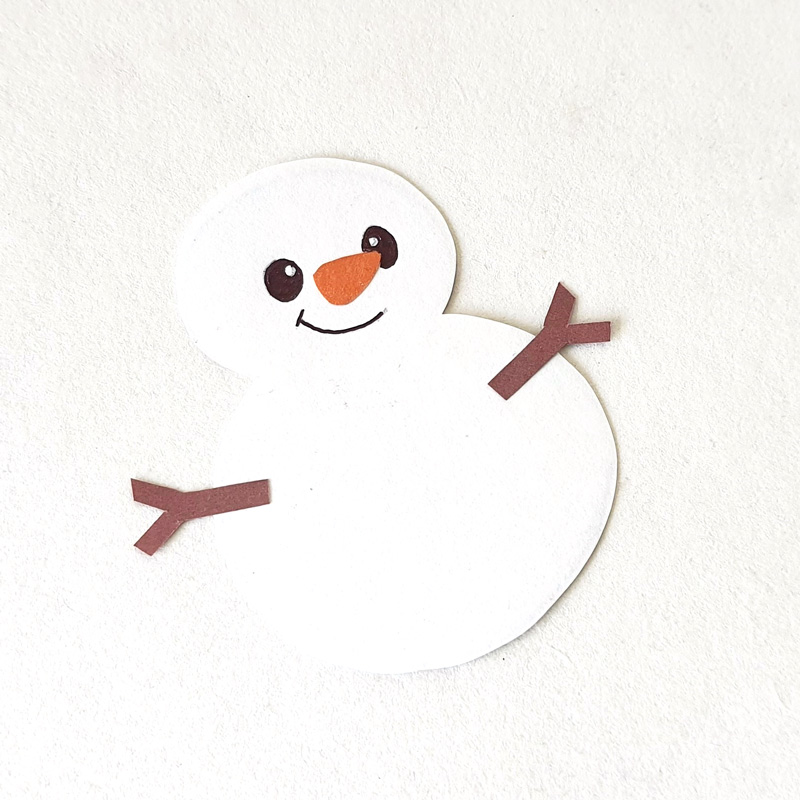 6. Glue the tree on to the right of your globe.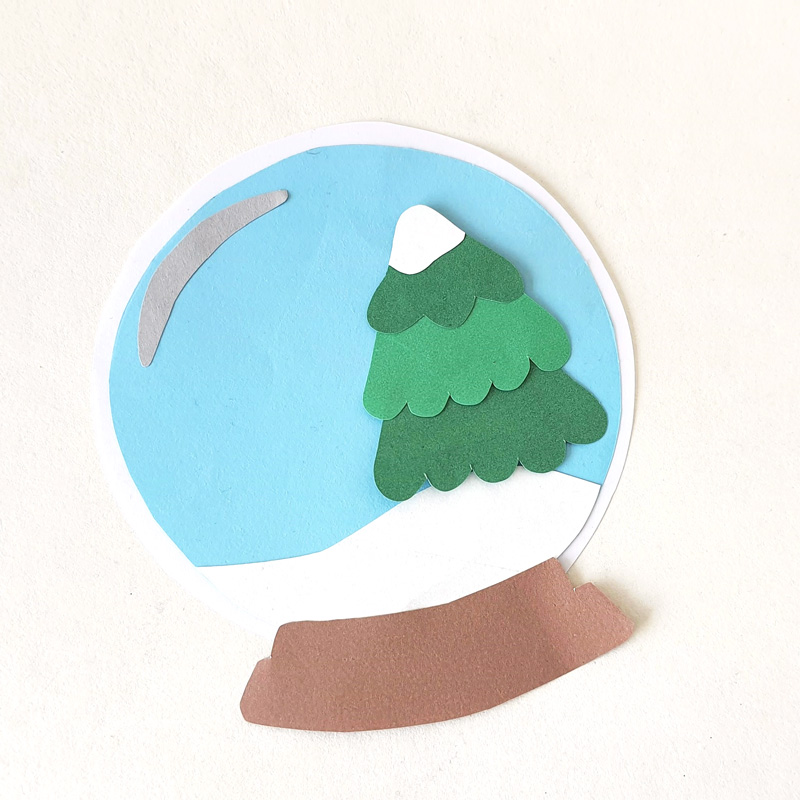 8. Glue the scarf and hat on to the snowman, and glue on the pom pom as well.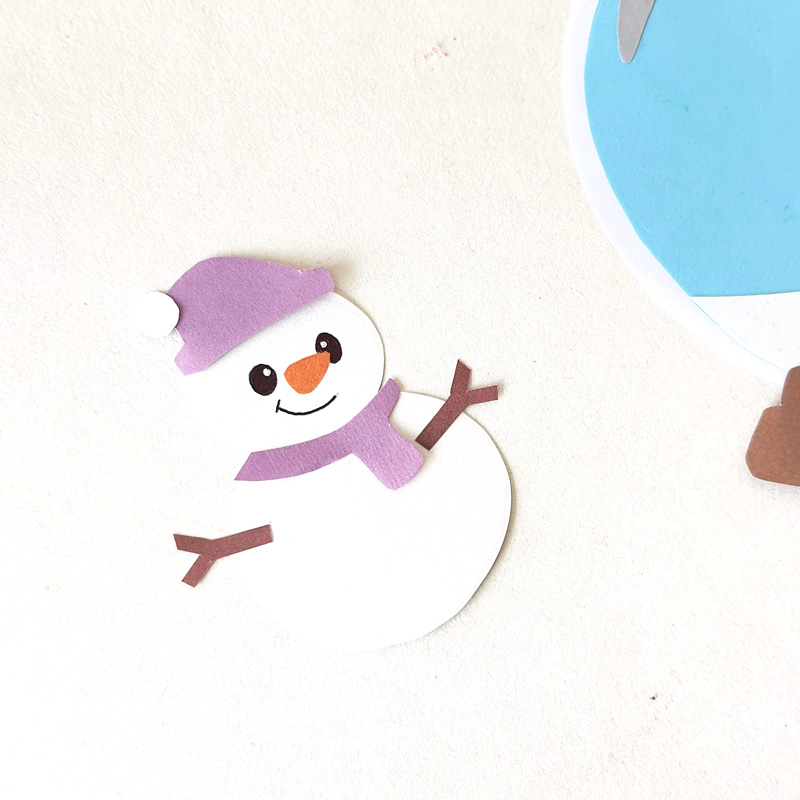 9. Glue the snowman onto the main globe to complete the craft. Use markers to draw outlines and to add more details if you'd like.
Your snow paper globe craft is complete. Plan to add any fun details? Share your ideas below!