These fabulous Halloween DIY decor ideas include options for indoors and outdoors as well. This post contains affiliate links.
---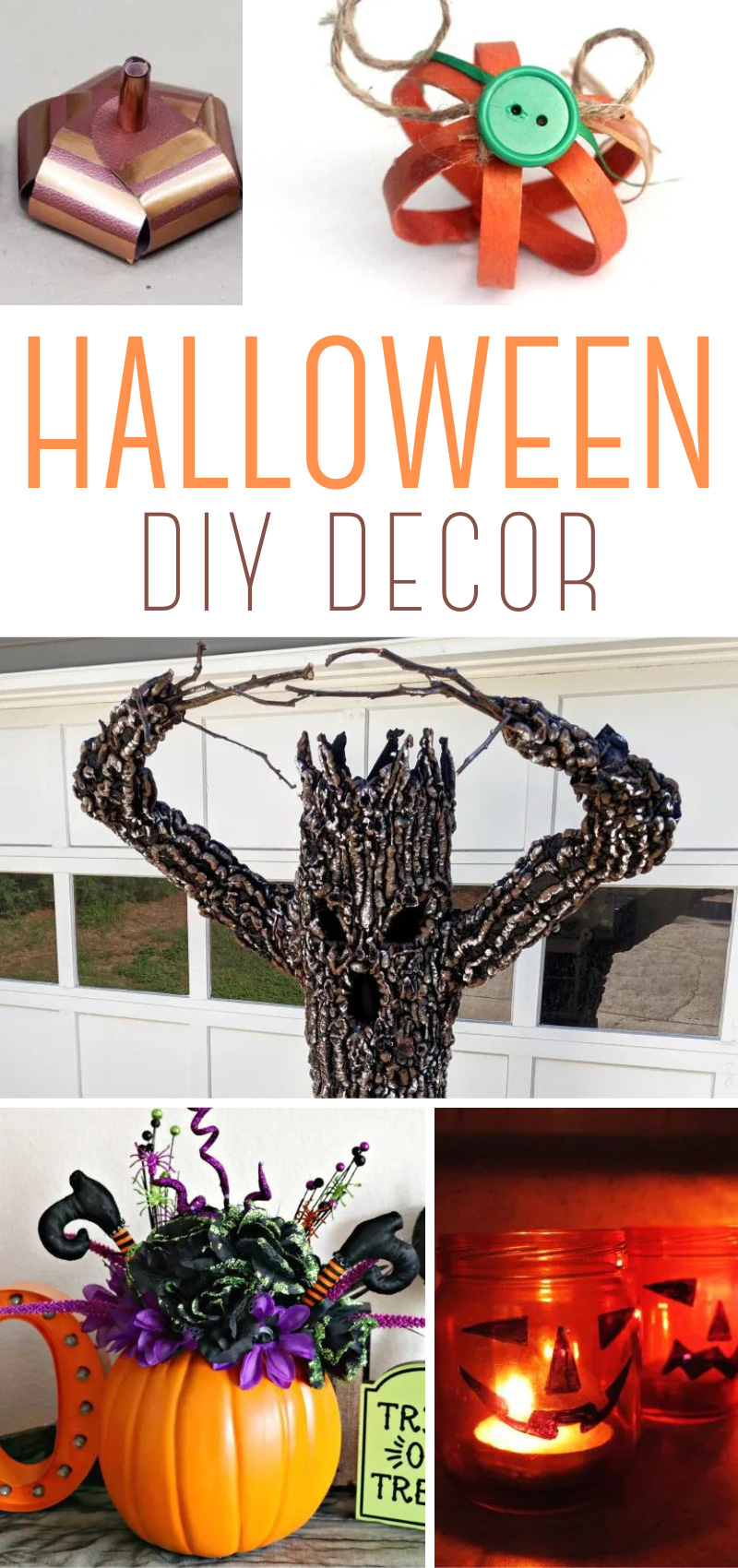 What comes to mind when you think of Halloween? Is it the costumes and dressing up? The candy that you always have more than you can eat? For me, it's the decorations!
One of the best parts about going Trick or Treating with the kids is seeing how everyone else decorated their homes for the occasion. And while you're only peeking at the outside, there's loads of cool things to do inside too!
If you're looking for fun Halloween DIY Decor ideas to try this spooky season, you'll love these crafts! Halloween decor is expensive, so don't waste your money in the stores; make your own instead!
Here are some of my favorite Halloween DIY decor ideas that you can make yourself.
Skip to:
Indoor Halloween DIY Decor
Bring the spirit (literally) of Halloween into your home with some indoor Halloween DIY decor! These fabulous ideas include ideas to light up your home, cute ideas, and spooky ideas.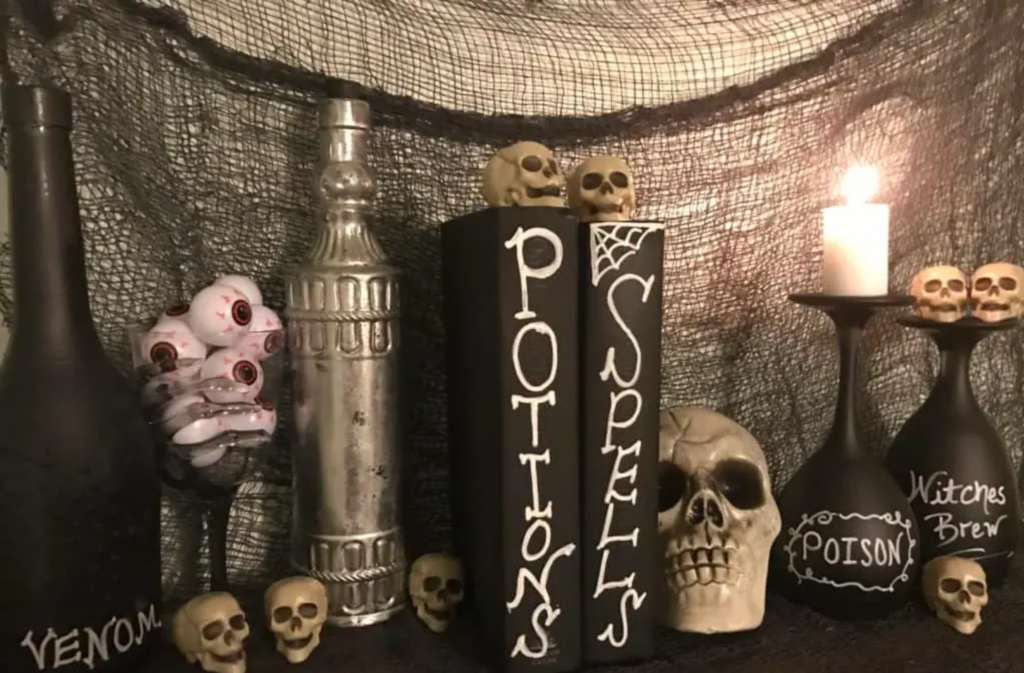 Turn all sorts of items from the Dollar Tree into a grand display by simply making them over! I love this idea because you can really customize it to your surface space and decor vibe. It's a one-size-fits-all solution to DIY Halloween decor!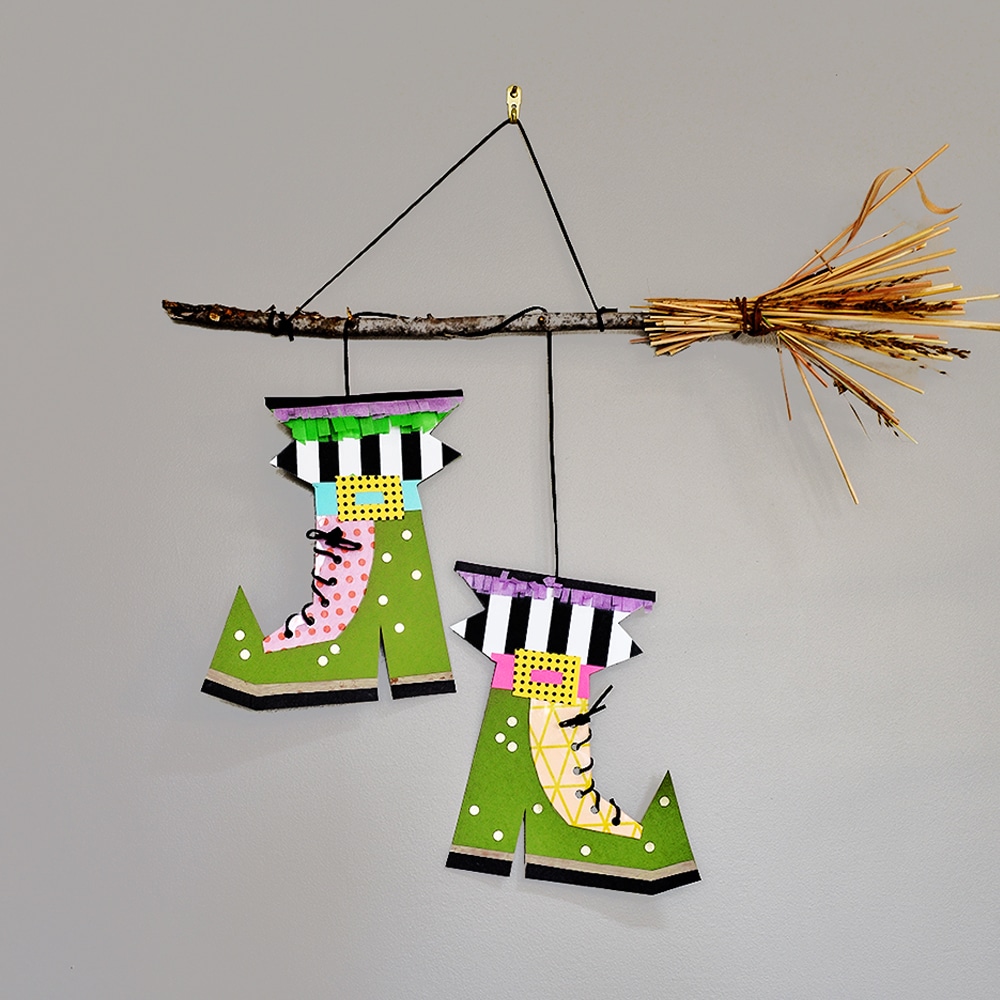 Love wall hangings? Create one that's Halloween-centric featuring boots on a broomstick! Want to keep it neutral? Just make the boots in neutral colors. You can definitely make this to match any decor scheme!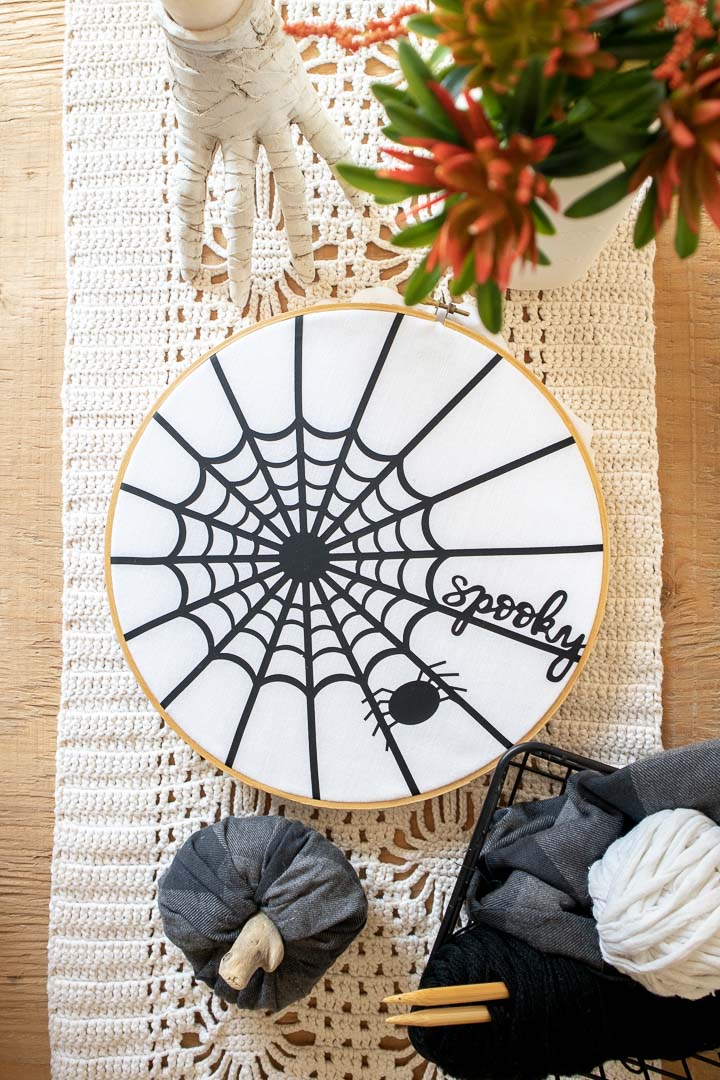 It says spooky but it's not! Classy embroidery hoops combined with a black and white decoration keep things neutral and beautiful. Download the free SVG to get started and you're set!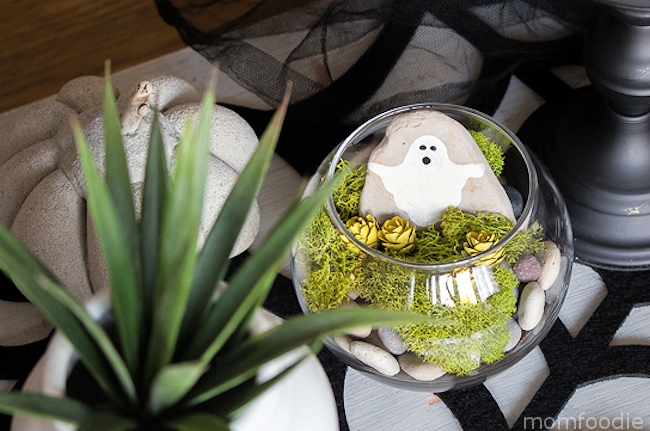 Halloween might be all black and ghost-y but don't forget the green! Bring some ironic life into your home by making a Halloween themed terrarium.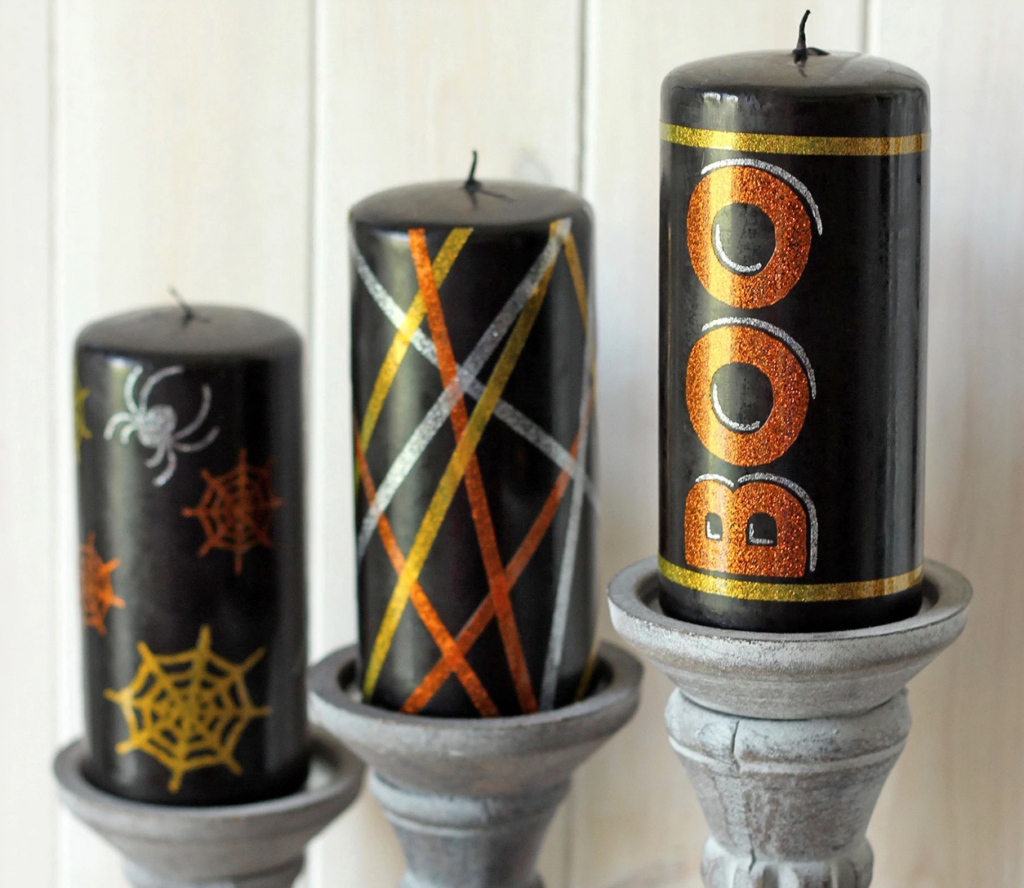 Did you know that you can customize pillar candles? This fab Halloween DIY decor idea is perfect for those who already have a setup they use in their home, and like to swap out small details only instead of rearranging. Or go all-out with them if you prefer it that way!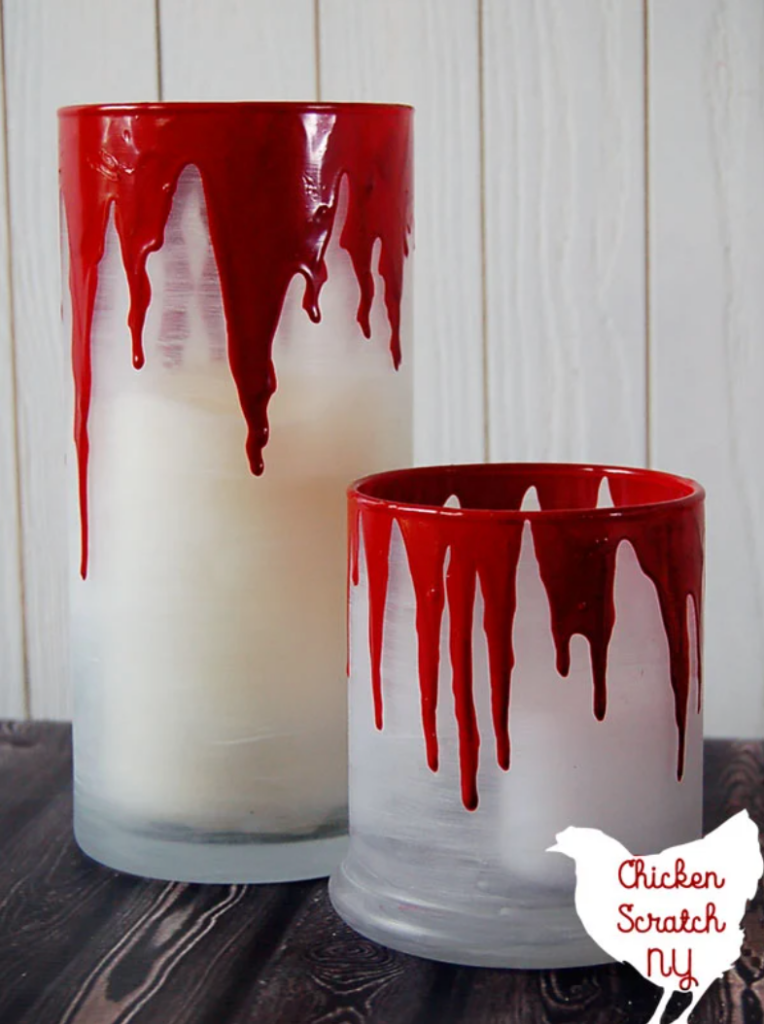 It's all in the details, and these creeeeepy candle holders are so genius. Dripping blood is easy to add, no artistic skills needed.
Another temporary fix that can be removed when Halloween is over: spookify a mirror! I just love that creepy face! Clearly this home has some ghosts, and maybe a skeleton or two in the closet too.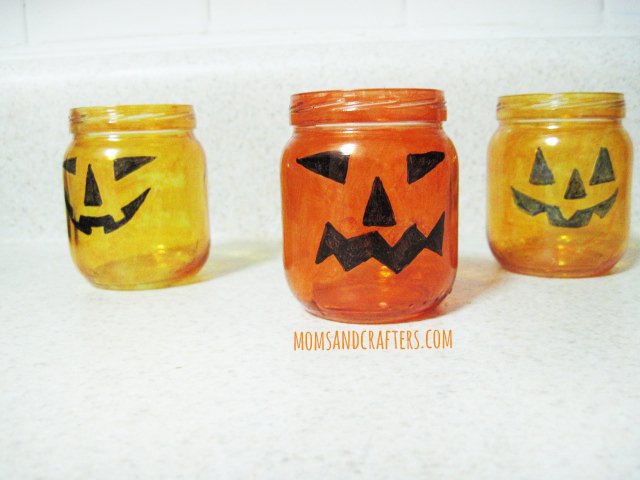 Granted, we crafted these years ago, but it's still a fabulous craft. Sharpies go on translucent, making them the perfect finish for tea light holders. And you can get creative with your faces, minus the mess that carving causes. Don't have a baby eating jarred food? You can purchase empty jars, or make carrot muffins with the contents! Or, just use jars from other foods.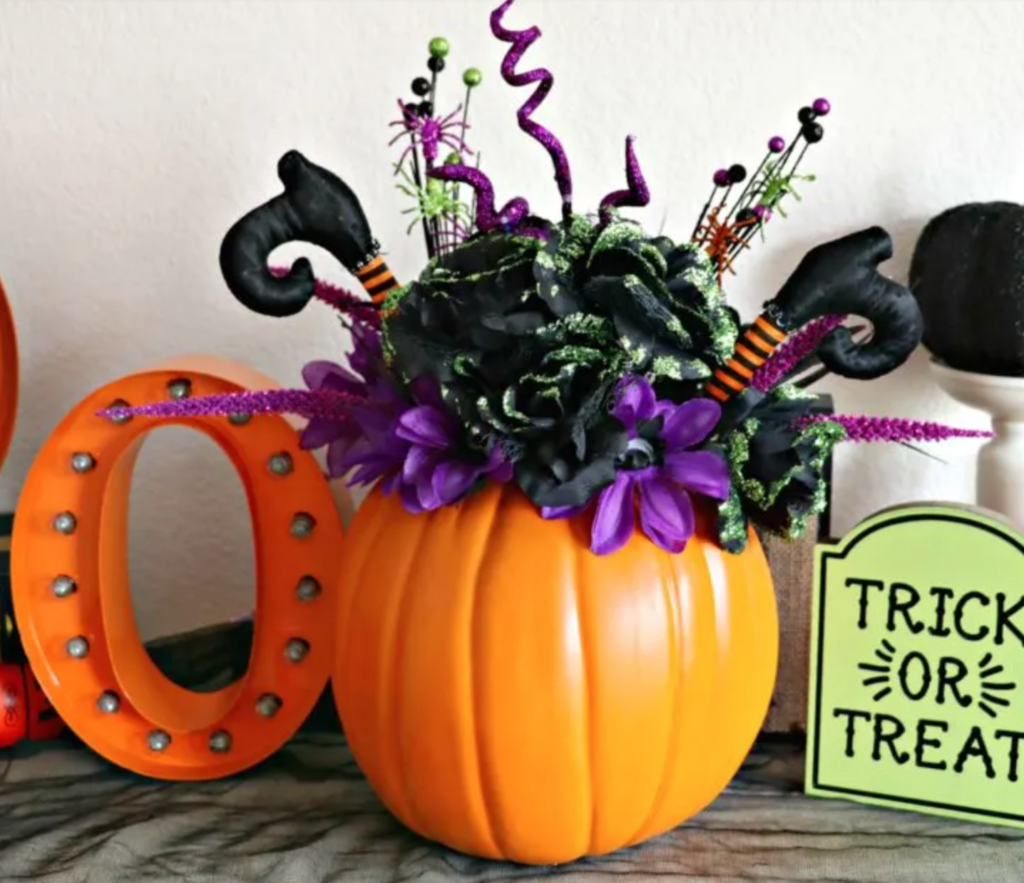 If you're one of those that prefers to ditch the spooky and keep things playful, this little hack turns a pumpkin into a vase. The possibilities here are endless, and it can be carried over to Thanksgiving too!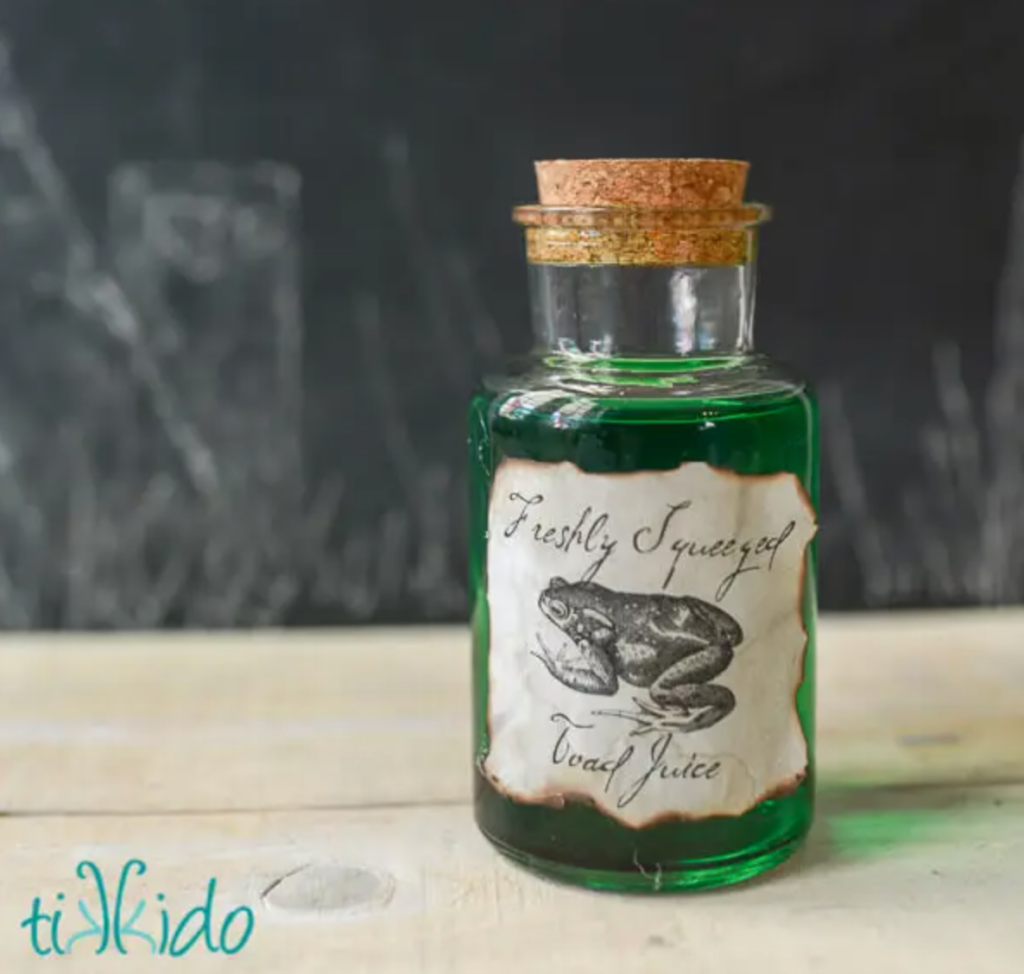 Here's another upcycled (or recyclable) Halloween DIY decor idea: make potion bottles! It's a way to be creepy, without actually creeping out the little ones.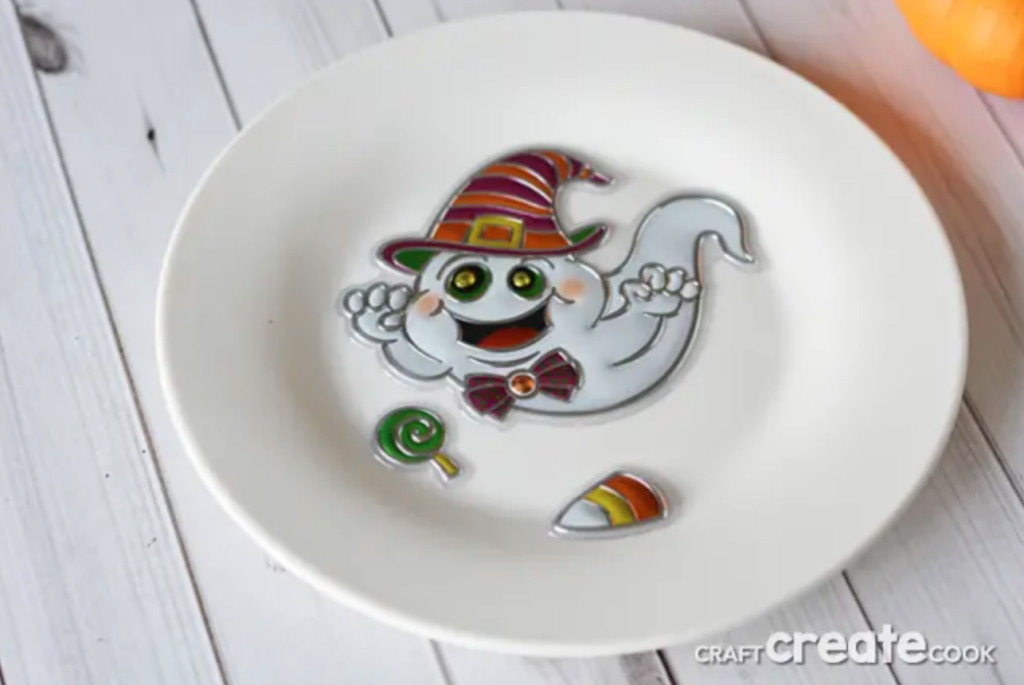 If you like to prop plates and display them, that's another simple way to decorate! Just customize some for Halloween with this tutorial.
DIY Halloween Decor Kids Can Make
Halloween can be scary for kids, but involving them in making some Halloween DIY decor can really help them understand that it's imaginary. Or, keep things friendly and multi-sensory to simply entertain them.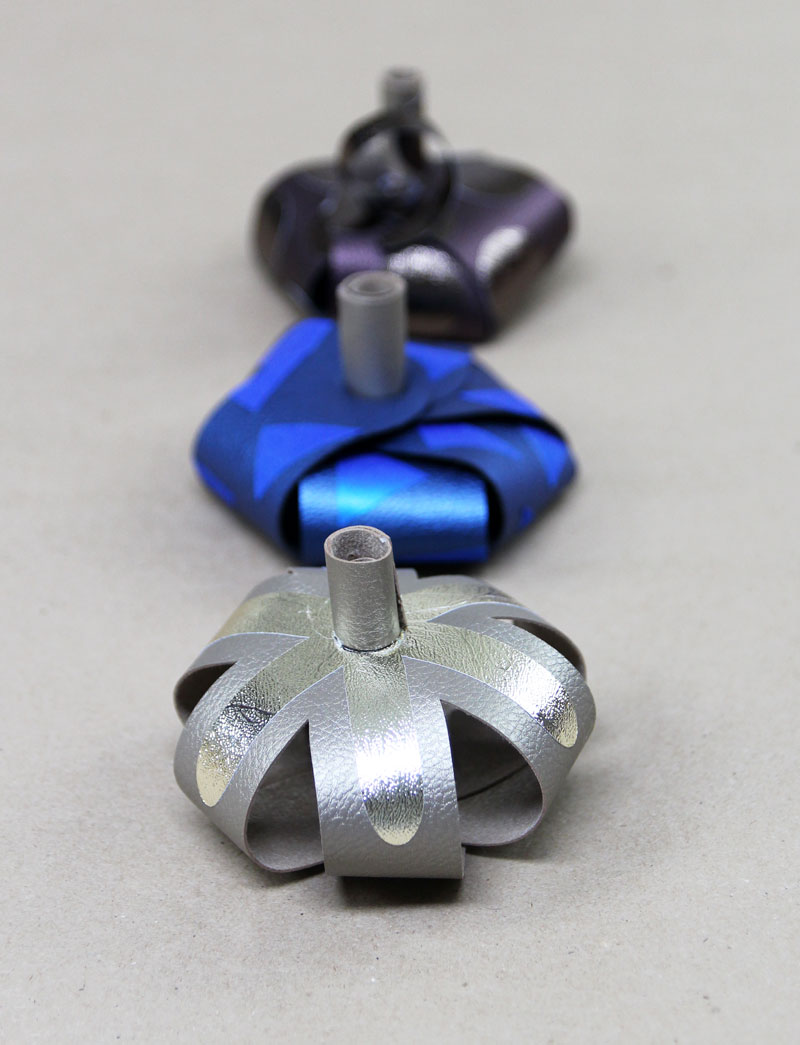 While kids will need help operating the Cricut to make this, they should be able to hand-cut the PDF template themselves! Once they do that, assembly is quite simple. Just stick to kid-friendly materials such as paper and felt so that they can assemble their own pumpkins! These make fabulous table decor, mantel accessories, and bookshelf props.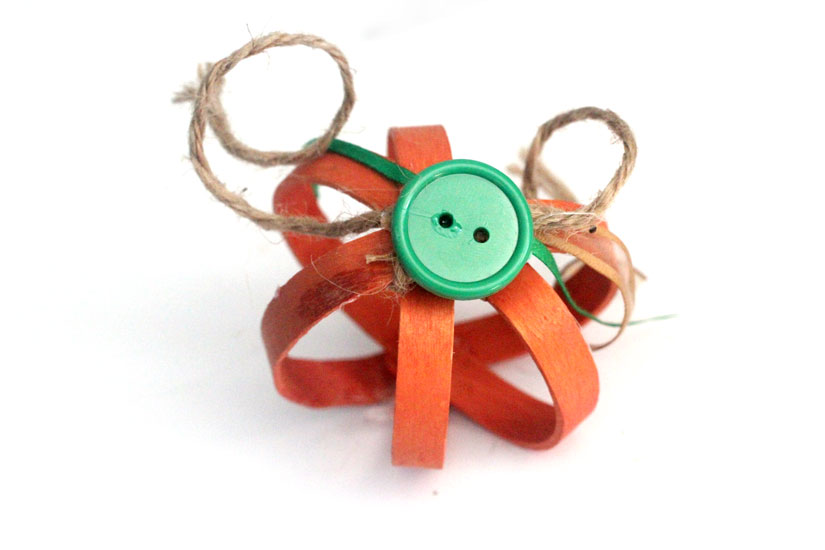 Another fun pumpkin craft that follows the same structure: learn how to bend popsicle sticks to make a 3D pumpkin! Kids may need some help with this, and I recommend using a fast-curing glue to assemble it.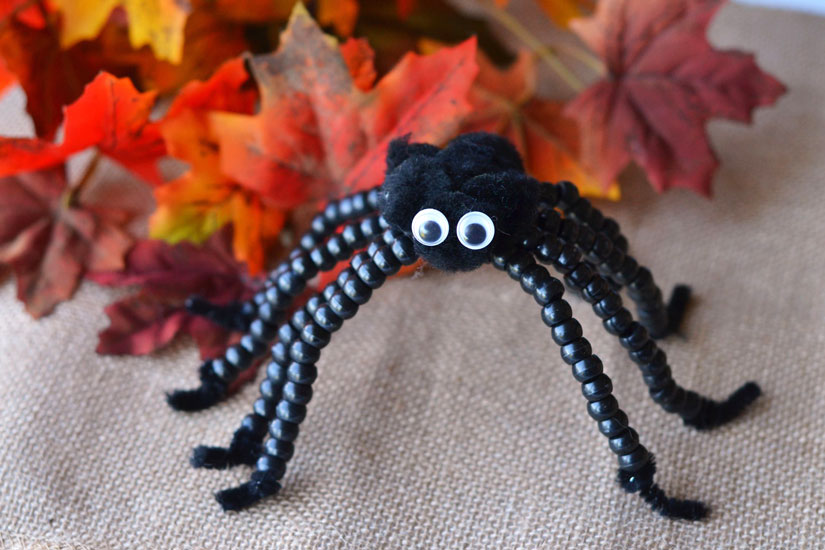 Fine motor skills practice is the rage! Kids get just that in a not-too-scary spider craft. It's basically monochromatic, which means that young kids can help decorate without compromising on your aesthetic that you worked so hard for. Pony beads are easy for little hands to string onto stiff pipe cleaners, and you can get both in packs of only black.
Make these pumpkins in various sizes and shapes to mimic actual pumpkins! Kids can have fun painting, gluing them together and then doodling on them. To make them Halloween-specific, add Jack O Lantern faces. To keep them neutral for fall, just doodle on cool patterns.
Outdoor Halloween DIY Decor
Ready to decorate the big outdoors? This is the Halloween DIY decor that your whole neighborhood will enjoy and ask you about!
While outdoor DIY ideas are harder to come by, I'm sure you'd be able to add a few to the list (just comment below).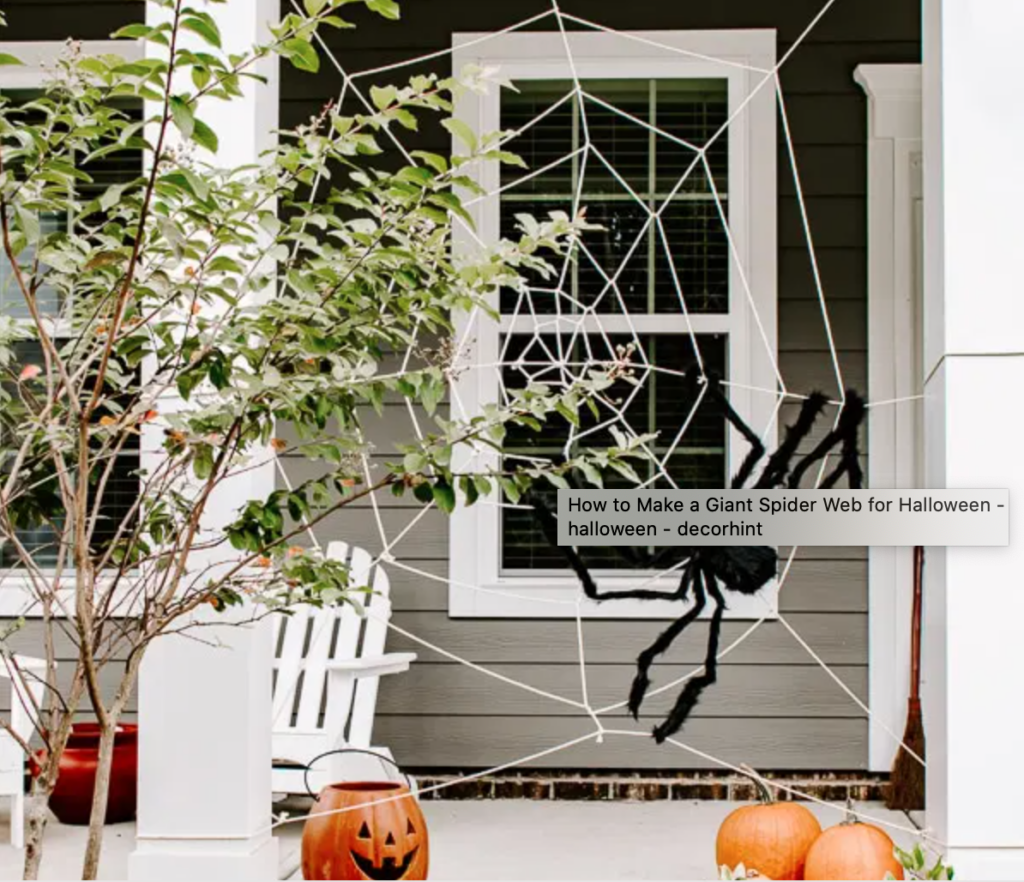 The simpler and cheaper the idea, the more we love it! And this giant web is just that. Learn how to make it because you'll definitely be repeating this one year after year.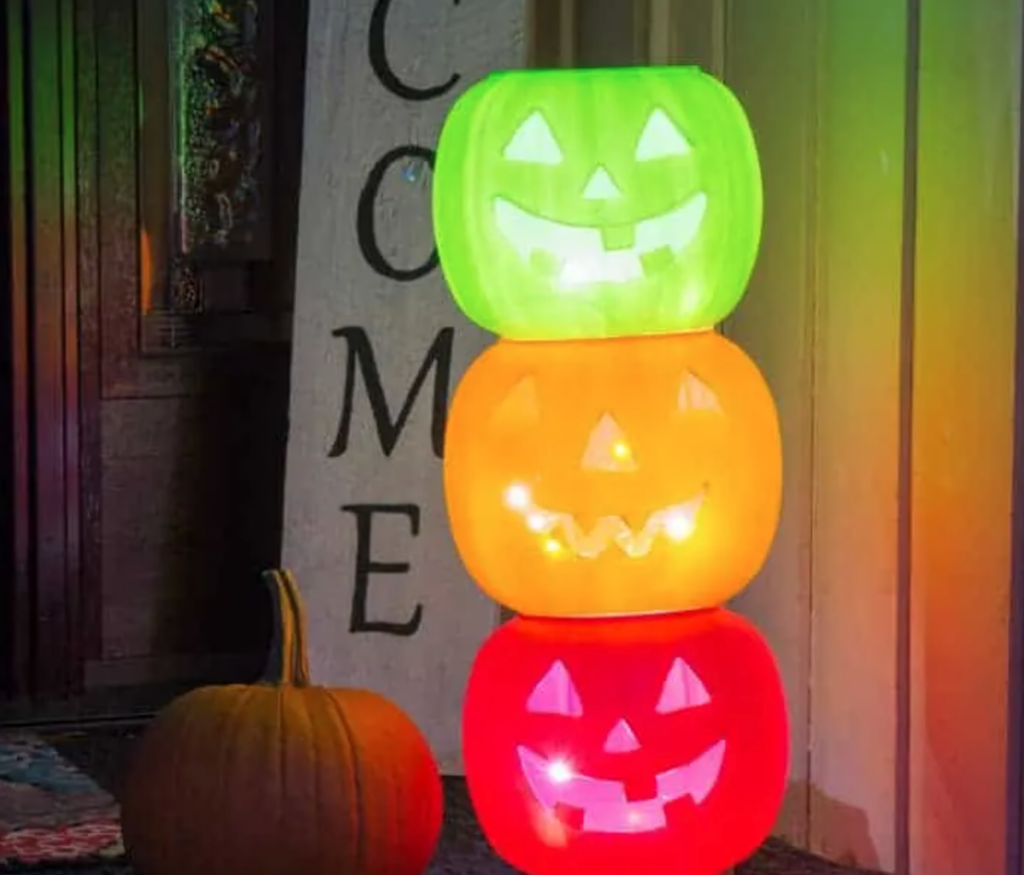 Be that house with the cool light-up pumpkins, with some simple, doable DIY! So cool! And I'll bet you can think of more applications to adapt this craft once you've done this.
If you're ambitious enough to try some slightly more advanced Halloween DIY decor, a creepy tree is the perfect fit. It works best for homes that don't have a tree in front, so that it stands out more and is totally creepy. But anyone can try it!
Halloween Door Decor
There's nothing like a good wreath to welcome people in, and Trick or Treat night is exactly when you want to do this! Try these wreaths for a change.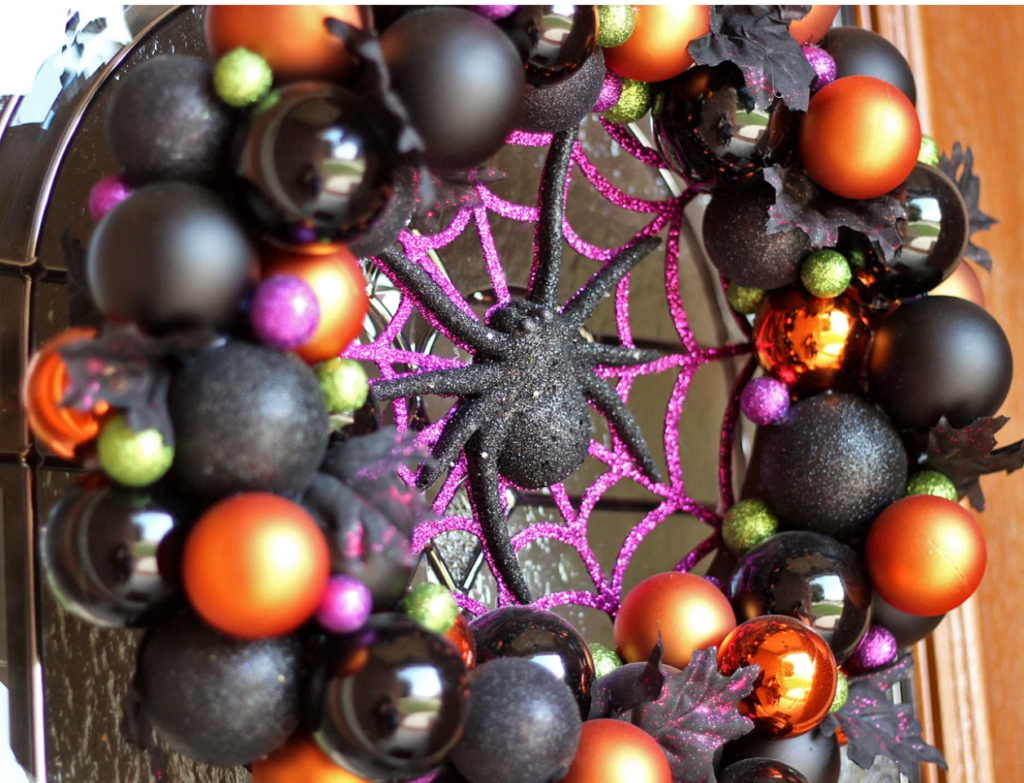 If you're a fan of ornament wreaths come Christmas, there's no reason you can't try it for Halloween too! Just choose the right colors and you're good to go. The post has loads of tips so read through to learn how to do it right.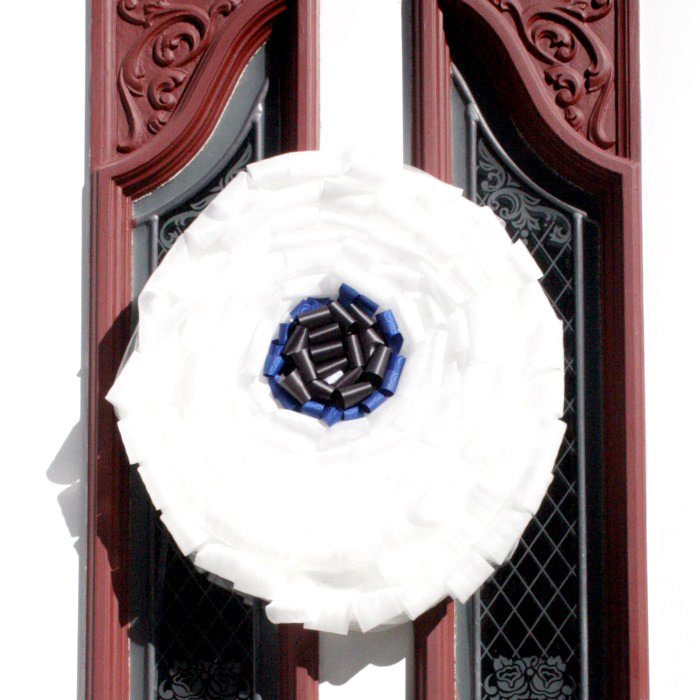 I just love this idea that uses wide curling ribbon to form an image. You can really adapt this for any holiday, but the eyeball is perfect for Halloween.
Got any Halloween DIY decor ideas to add to the list? Comment below!