Disclosure: I hope you love these tax time tips! This shop has been compensated by Collective Bias, Inc. and its advertiser. All opinions are mine alone. #MaxYourTax #CollectiveBias
Tax time is here, and my accountant (who happens to be my father) agreed to share with you his best tax time tips. I've added my own pointers as far as how to implement the tips.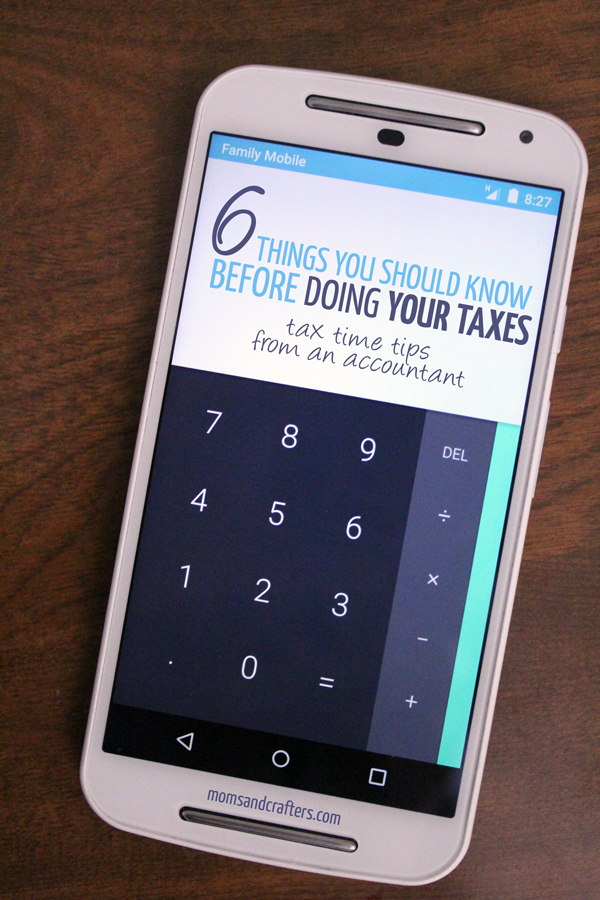 You'll love these app recommendations as well that will help you organize your taxes for 2014, as well as keep your life organized so that your 2015 taxes will go smoother! I used my new Family Mobile plan with 4G LTE speeds to keep everything synchronized and in order.
1. Organize yourself from the beginning of the year, by writing things down. Keep a good record as you go on. My tip: Take photographs of what you have and upload them to an online storage. The easiest way to do it is to snap with your phone, and use various apps to organize it.
2. If you were not organized throughout the year: make use of resources available to your to backtrack. You can look at your credit card bills, log on to your credit card company websites to see your statements, in addition to your checking and PayPal accounts. You can also ask your pharmacy (or log onto their website) for medical expense records.
3. Keep track of your estimated tax payments throughout the year so that when tax season comes, you know what you've already payed.
4. Get your records from the IRS: The IRS has a website with all your information, in case your records aren't very good. You can see your estimated tax payments, get transcripts of your 1099's and W-2's, and get anything the IRS has on your file. States have their own websites with state-related information.
5. Know your deductions as a parent: Even if your baby was born on December 31st, you can count him as a dependent for the entire year. Make sure you get your new baby a social security number before you file. DO IT! because most taxpayers will receive a $1000 child tax credit.
If you pay for childcare, get your babysitter's social security or employer ID number to get child care credit.
6. Know your small business deductions: For example, if you use your car for business, keep a good log dated log. Mark down each trip along with: the date, the purpose, the mileage, and any tolls, parking, or other fees. Speak to your accountant to learn what else you can deduct.
My tip: Everything is easier when it's in the palm of your hand! Make use of all the apps out there to be able to mark things down as you go along. Even if you're struggling as you have not done this last year, remember: this is the start of the next year! So while you may need to go back into the records mentioned above for your 2014 taxes, do start organizing yourself now so that 2015 goes easier. Make sure you have a great Internet plan, such as the one offered by Walmart's Family Mobile, with 4G LTE speeds so that everything is properly synced!
Recommended apps: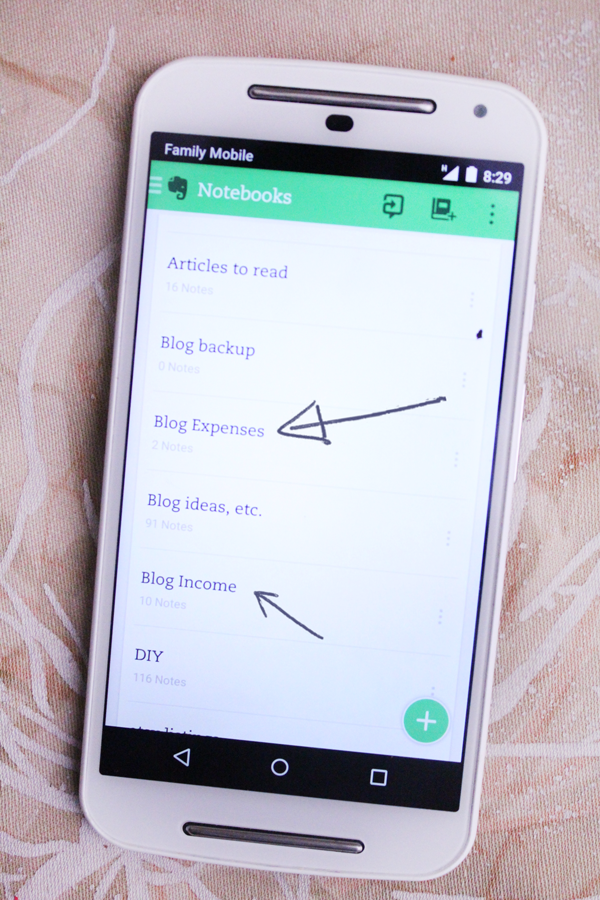 Following along with the tips of above, these are my favorite apps that ensure that tax time goes smoother. These are general, broad app categories, that simply display how you can use your smartphone to organize yourself better:
Evernote for organizing snapshots of receipts, marking down payments, and filing everything into different notebooks. This serves both as a note taking app to jot things down (such as payments you've made), and cloud storage to upload all your receipts and such.
PayPal and other bank apps for finding payments with the touch of a button.
The Walmart app for finding my pharmacy records to file under medical expenses.
Chrome browser for all the websites that don't necessarily have apps. You can set the IRS page with your information as a speed dial, so that you still have it at the touch of a button.
TripLog to track mileage used for business.
How to Make things go Smoother with Unlimited

Talk Text

and Data:
In order to implement the above tips from your smart phone, you'll want everything to be properly backed up and synchronized. All of the above websites and apps can be used straight from my smartphone. The issue is that slow internet speeds hamper my productivity, instead of enabling it.
Last night, I headed out to my local Walmart at Green Acres Mall in Valley Stream, NY, to check out their Family Mobile plan. Paying enormous phone bills will basically blow my tax refund, and that's the last thing I want to do. The key is to spend the tax refund WISELY in a way that will help it last longer, and continue to save you time and money.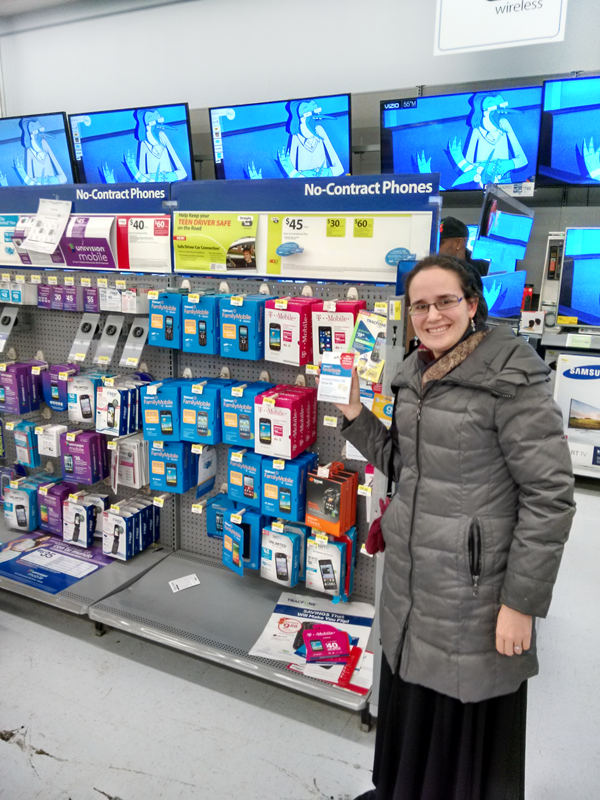 The Family Mobile starter kits were easy to find. I just followed the big screens to the back of the store, where I found the no-contract phones, among them, the Family Mobile plans.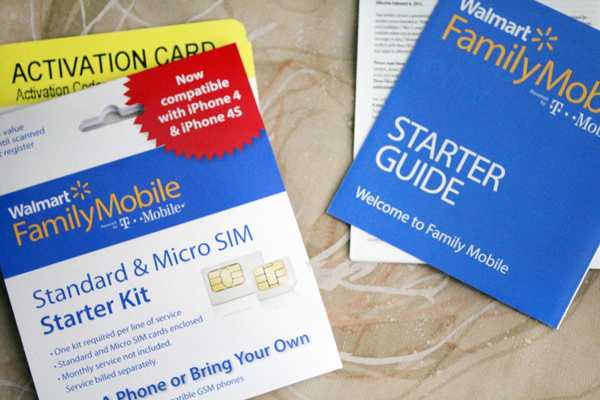 The SIM card I purchased was easy to find, and it worked with my existing unlocked phone. I went home, and it took only a few minutes to pop out the micro-SIM from the regular SIM, and follow the instructions in the Starter guide to activate my line.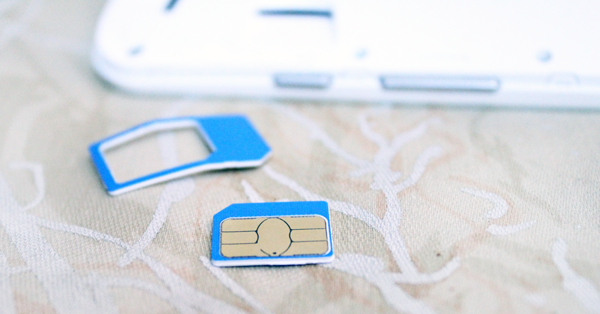 Within five minutes I had my new Family Mobile service up and running! The best part: the price! Walmart Family Mobile service is only $29.88 a month for the first line. This includes unlimited talk, text and data – including up to 500MB at 4G LTE speeds.
I saved on so many angles. First of all, contract plans are the easiest way to blow your tax refund. Even those that "include a phone" end up charging you for the phone many times over with blown-up prices.
With Walmart's Family Mobile plan, you can be sure that you know what you pay for. You also get so much for this low plan. It's a post-paid plan, so you simply pay the fee (plus taxes) at the end of the month. If buying the phone is too much for you, they have some super cheap phones that will still work with 4G LTE speeds (such as the ZTE Zinger which now costs only $19.84 – down from the former price of $39.88).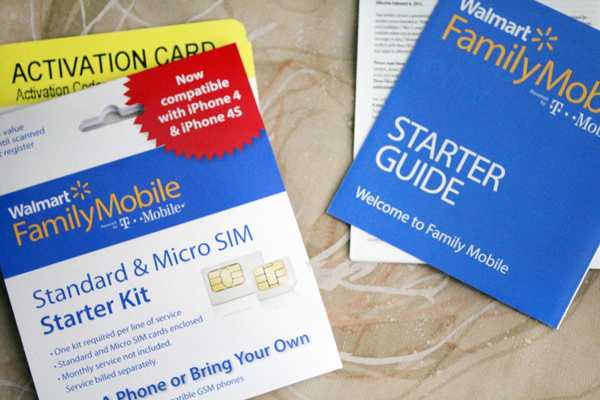 Now I have all the functionality I need to implement these above tips, efficiently from my smartphone, without paying outrageous fees.
Here's to a better 2016 tax time!

Pin the image below to share with your friends! Hover over the image, and click on the red "Pinterest" icon to pin it!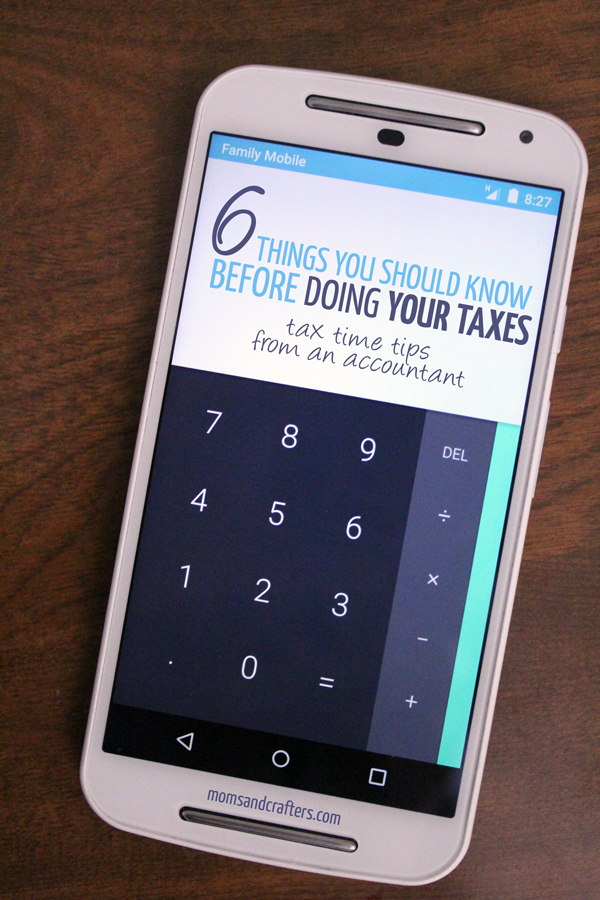 Thank you so much to Steven Citron, Senior Tax Manager at Urbach & Avraham CPAs for taking the time to help me put this list together.
What are your best tax time tips? Comment below to share the wisdom!
Disclaimer: All prices for phones and plans included in this post are accurate as of the date of this posting; however, these prices are subject to change. Please refer to http://cbi.as/aafid or your local Walmart for current pricing. Tax information in this post is not a replacement for legal and tax advice from your own CPA. They are simply some tips to keep you organized during tax season, and throughout the year.