Which paint comes in every color of the rainbow, and a huge variety of texture? Why, nail polish, of course! These amazing nail polish crafts are simple to make but very impressive. Nail polish crafts are one of my favorite things to make and I'm sure you'll go nuts over these! Disclosure: this post contains affiliate links.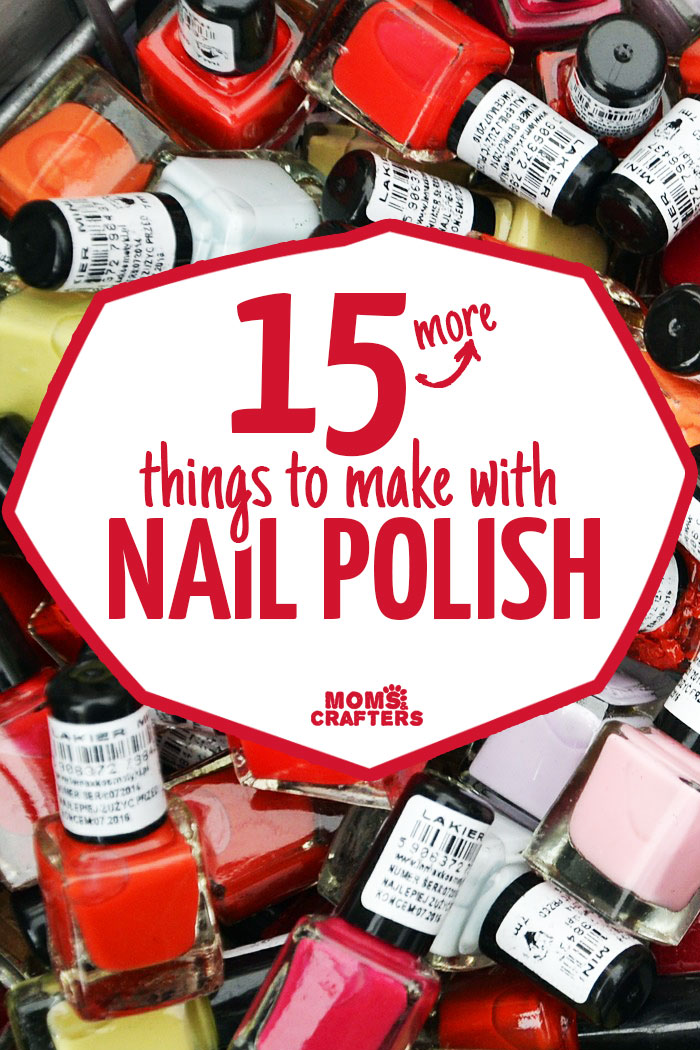 When I first started crafting with nail polish, I didn't even now that nail polish crafts were a thing. But on researching my first list of nail polish crafts, I was amazed at all the creative ideas out there, many of them suitable for gifting.
Scroll through these fun and easy nail polish crafts to gain some inspiration. Click on the photo or the title for the tutorial.
Then stock up on every color nail polish imaginable! Nail polish works as a hard-wearing paint. While it can chip on some pieces, it doesn't quite as quickly as it will on your fingers. You can also easily touch it up. You can also correct mistakes by using a cotton swab and nail polish remover.
I use both old polishes, and buy cheap bottles for crafting. I like to have a variety of finishes available to get the look I want – including crackle polishes and glittered textures.
Click through to the craft for special instructions, a full supplies list, and care tips.
15 Cool Nail Polish Crafts you've got to try:
1. Upgrade an old pair of bangles in minutes! Painted bangles are so much prettier than plain ones.Notice how the texture shows right through.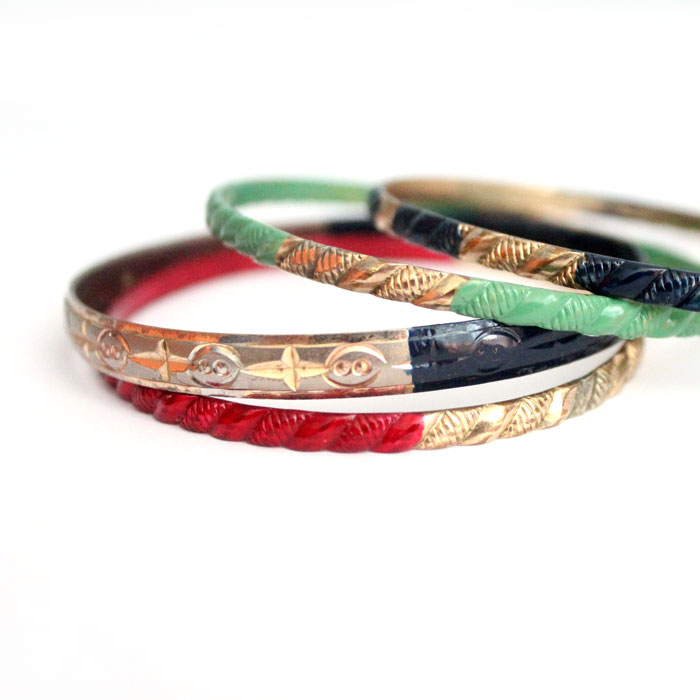 2. Click on the image to find out why these chunky wooden alphabet magnets by Arts and Crackers are so cool. I can guarantee your little one will love it!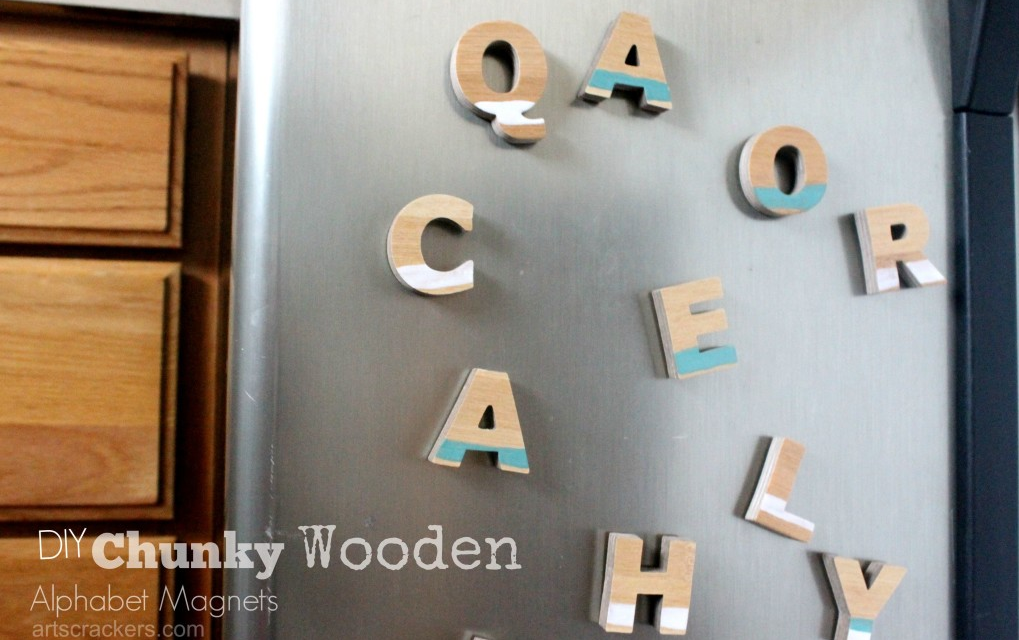 3. Gilded agate coasters from Thou Swell are chicer than plain agate coasters and so easy to make!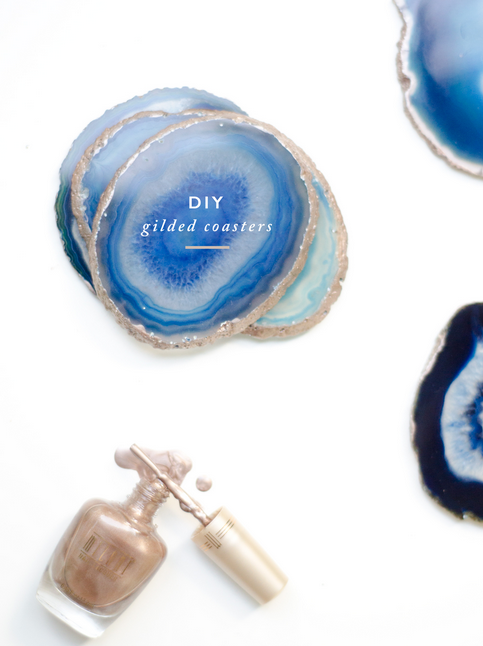 4. Got boring shoes? Make a statement with these neon leather shoes by Love Maegan.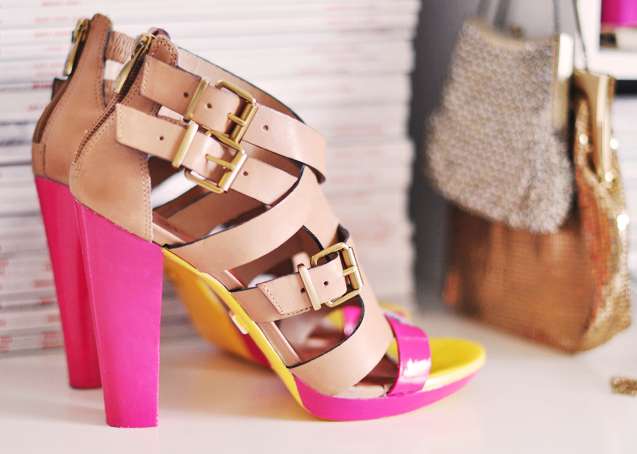 5. Impress your guests (or a hostess) with a DIY marble pitcher with this easy tutorial by The Sweetest Occasion.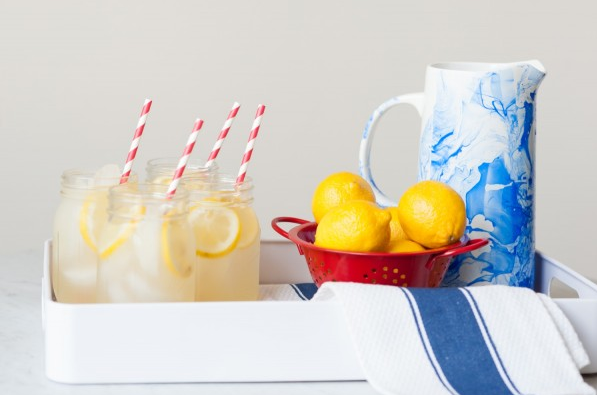 6. Here's another great hostess gift that can be made on a dime (or a couple of dollars…) Make painted wooden utensils and gift them with coordinating baker's twine.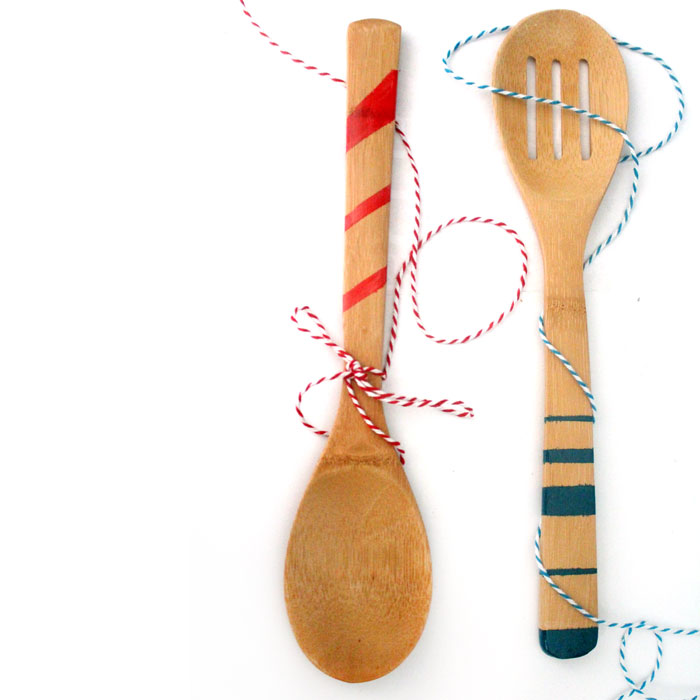 7. These marble dipped vessels by Sugar and Cloth look like they're made of real marble! The result is amazing.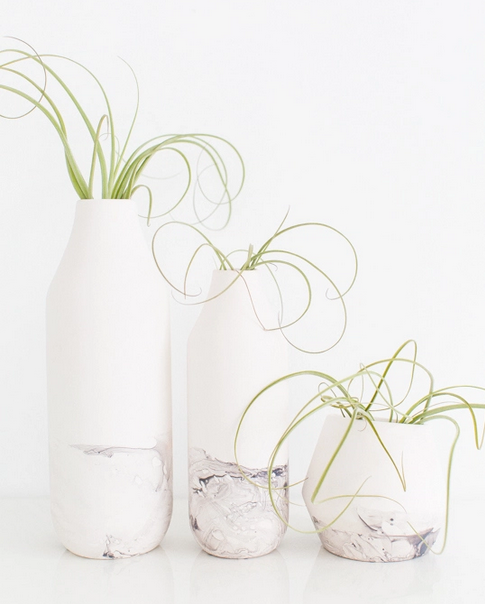 8. You won't want to wait for autumn to make these marbled pumpkins by MomDot.
9. You'll want to store these marbled makeup brushes by A Bubbly Life out in the open. (A clear makeup container does the trick.)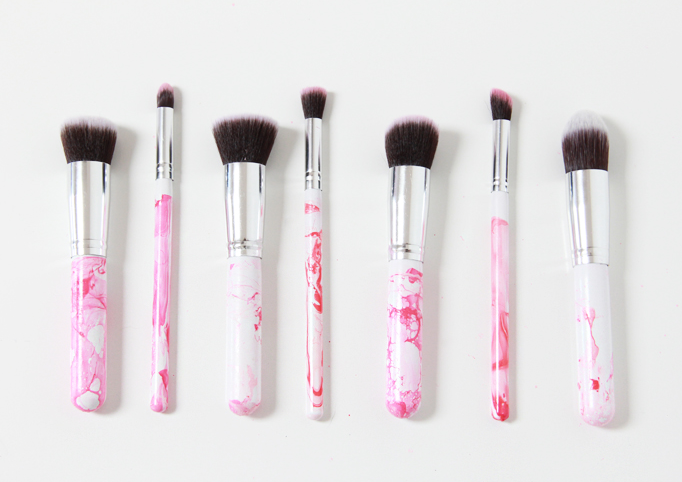 10. Your guests will be impressed with these painted chopsticks by Love Maegan. They're easy to make in bulk, and are a great party favor as well.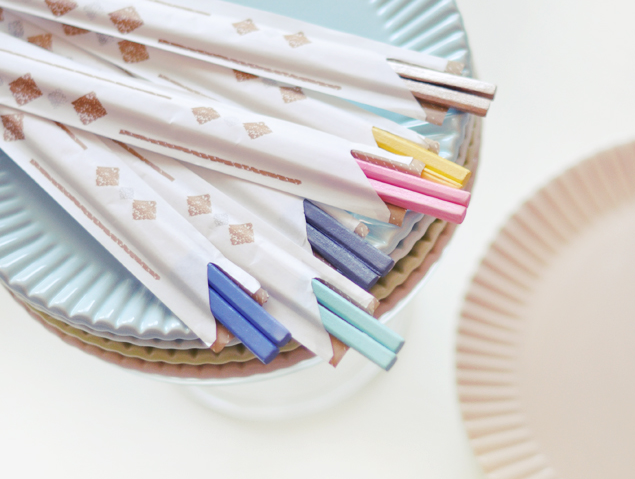 11. Glow stick light sabers by Arts and Crackers are surprisingly easy to make, and extremely convincing…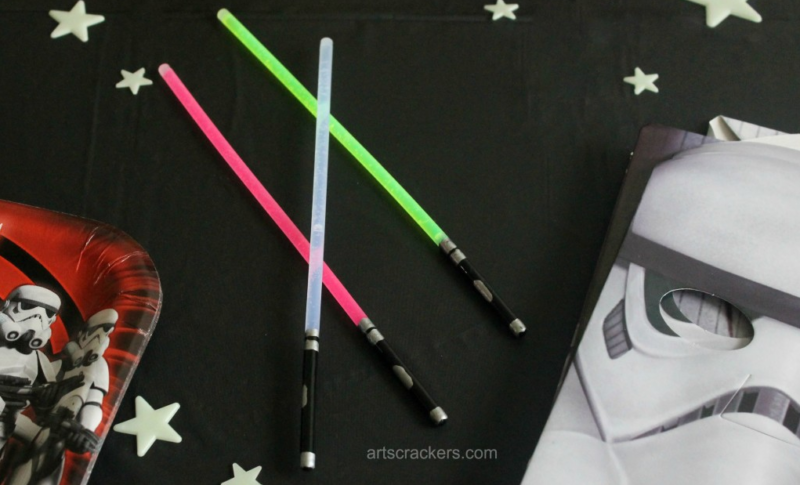 12. These zipper bracelets use nail polish in a new way. It has a function other than "looks" here.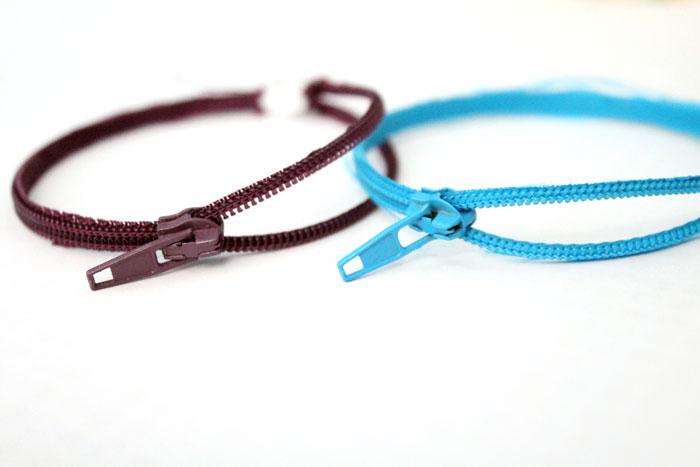 13. Add sparkle to your home with glittery snow flakes by Muslin and Merlot.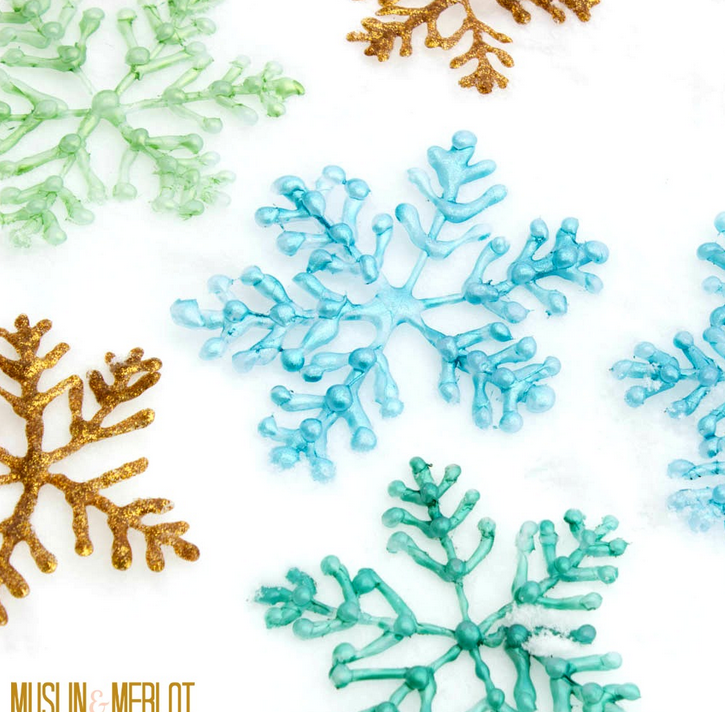 14. Group together a few of these faux crystals by Love Maegan, and shock your guests by telling them that you made it!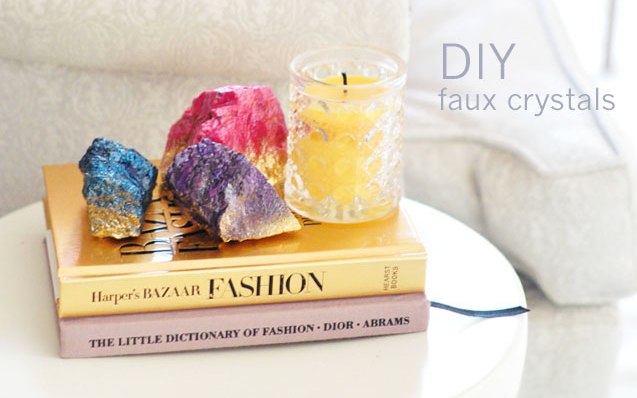 15. A wire wrapped vase by The Crafted Life not only makes a great way to gift flowers, but will add sparkle to your own home as well.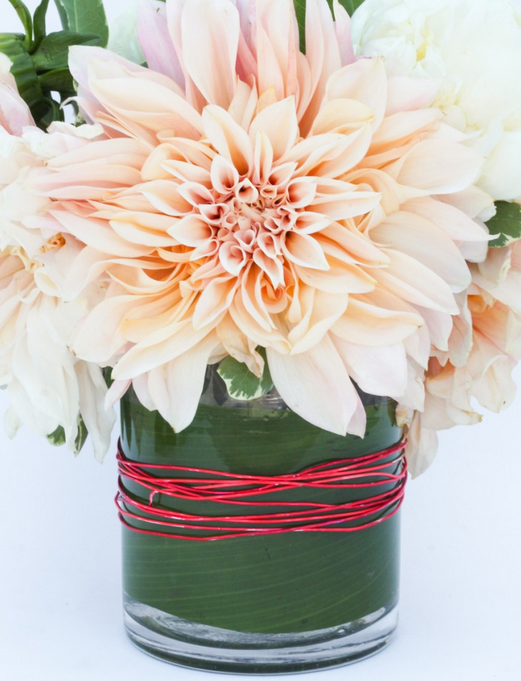 When searching for nail polish crafts, sometimes I feel like each one is better than the next! I chose these favorites to feature, and I hope you like it!
But that isn't all! There are more! Click here for the first batch!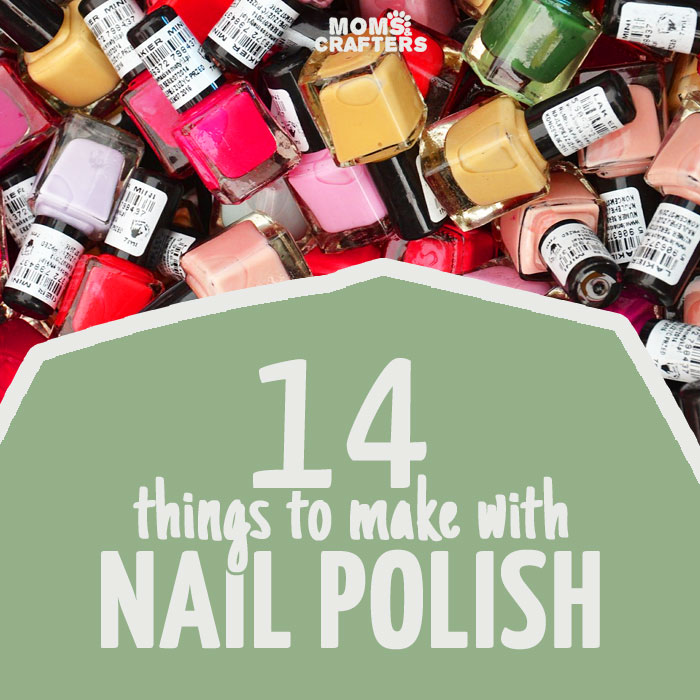 Nail polish isn't only good for crafting (and nails…). There are so many things you can do with it! Click here to see what they are.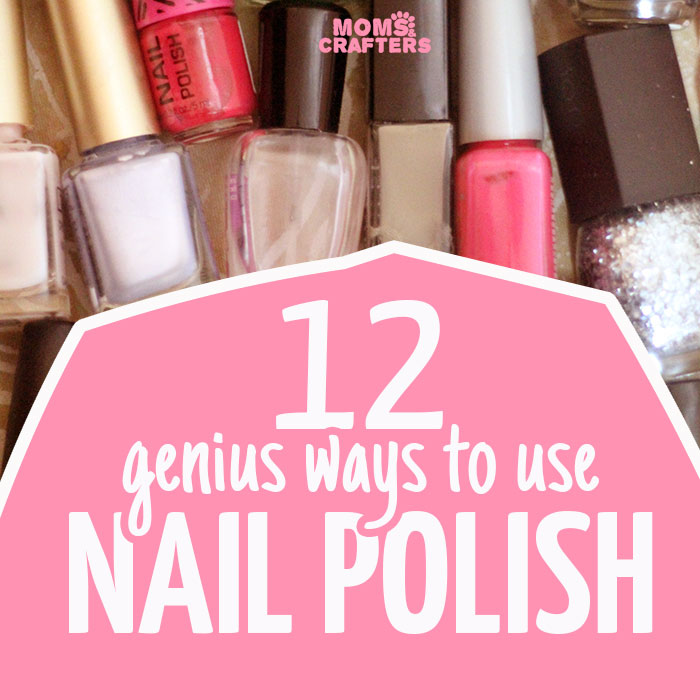 Copyright disclaimer: All photos have been reproduced with respective bloggers' permission. Please do not use these images without checking with the original blog owner. When using an image to share this post, please do so using the first or last image in the post, and not one of the individual crafts. Thank you!
Do you use nail polish to craft? Which nail polish crafts do you make? Comment below!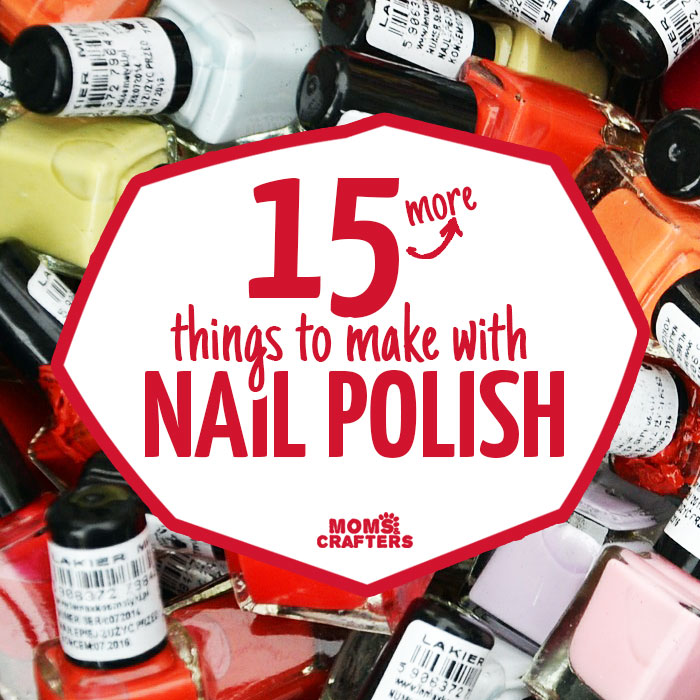 ---
Want to learn how to make jewelry out of anything – including nail polish? Get the book!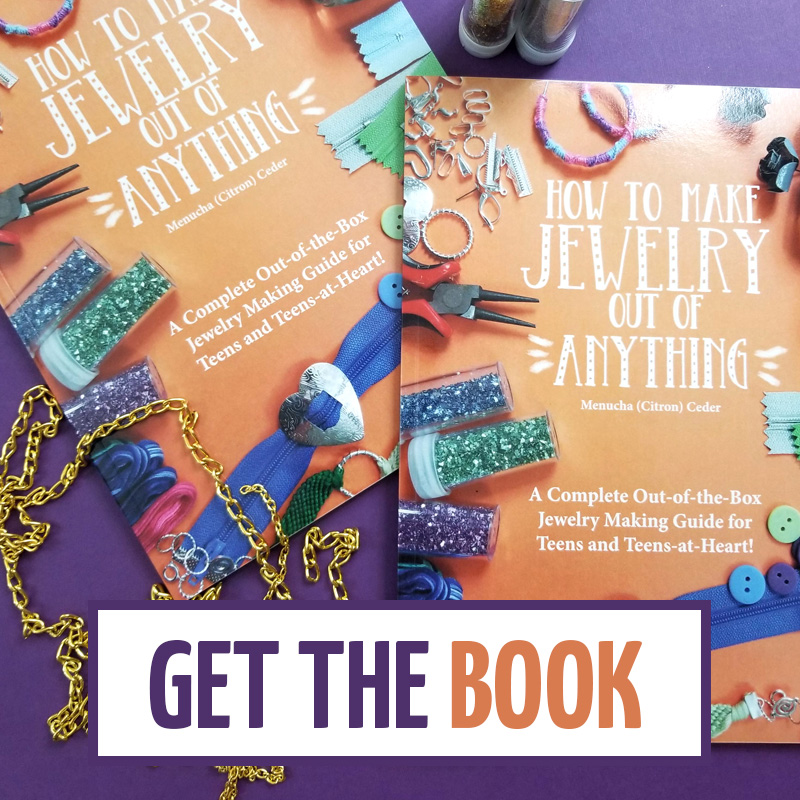 ---