This adorable and friendly turkey finger puppet printable is perfect for Thanksgiving! And if you love this, you'll want to check out the fulls set of farm animal finger puppets too. This post contains affiliate links.
---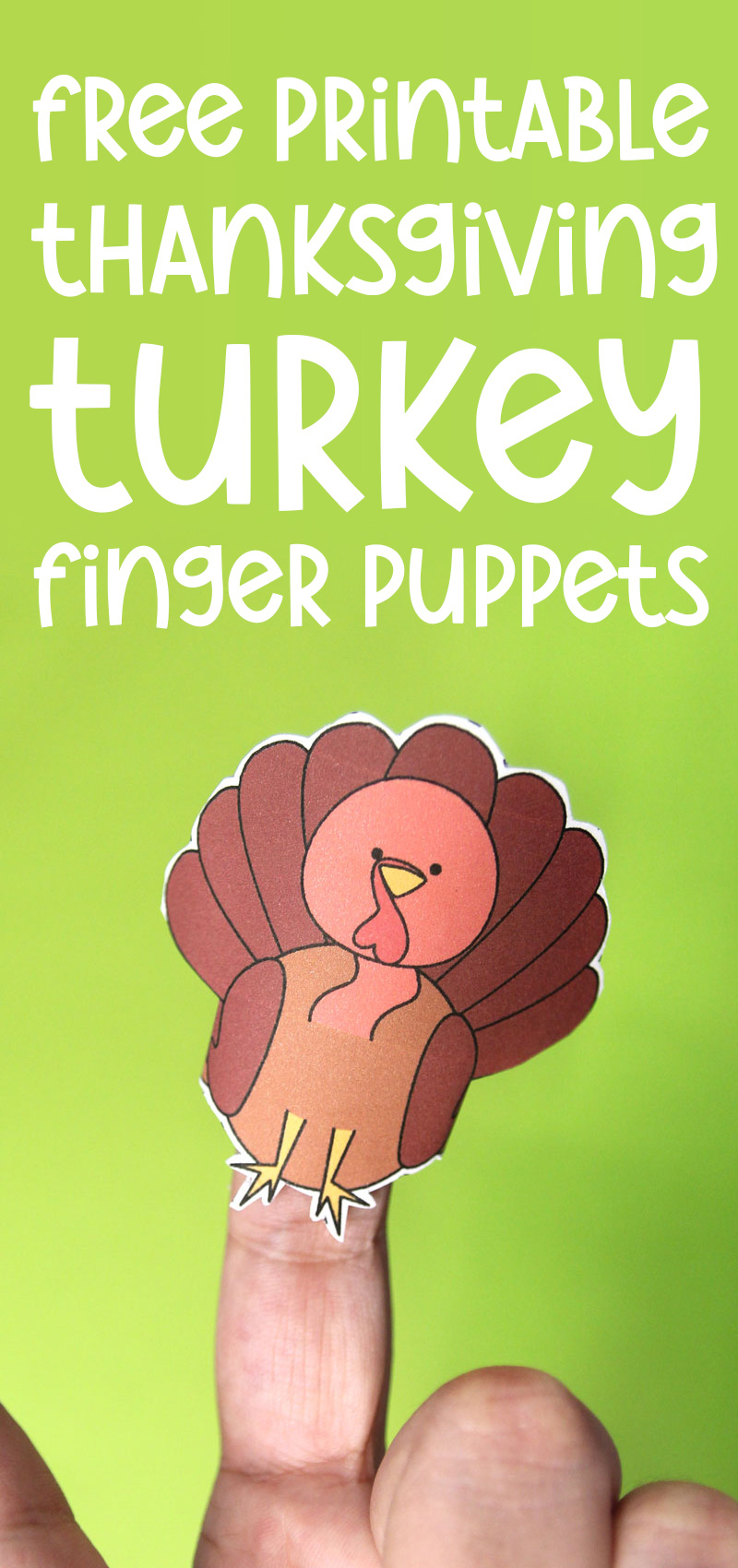 A few months ago I shared some farm animal finger puppets, including an adorable turkey. In honor of Thanksgiving, I decided to share a free printable of the turkey finger puppet! Because why not?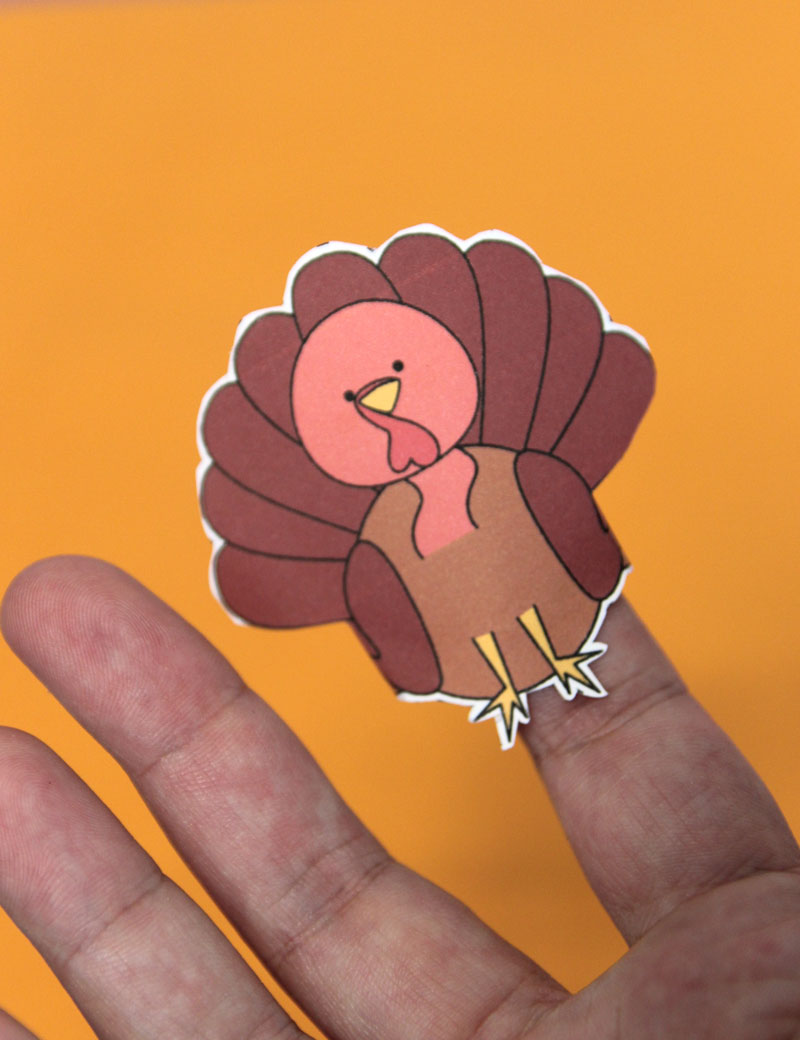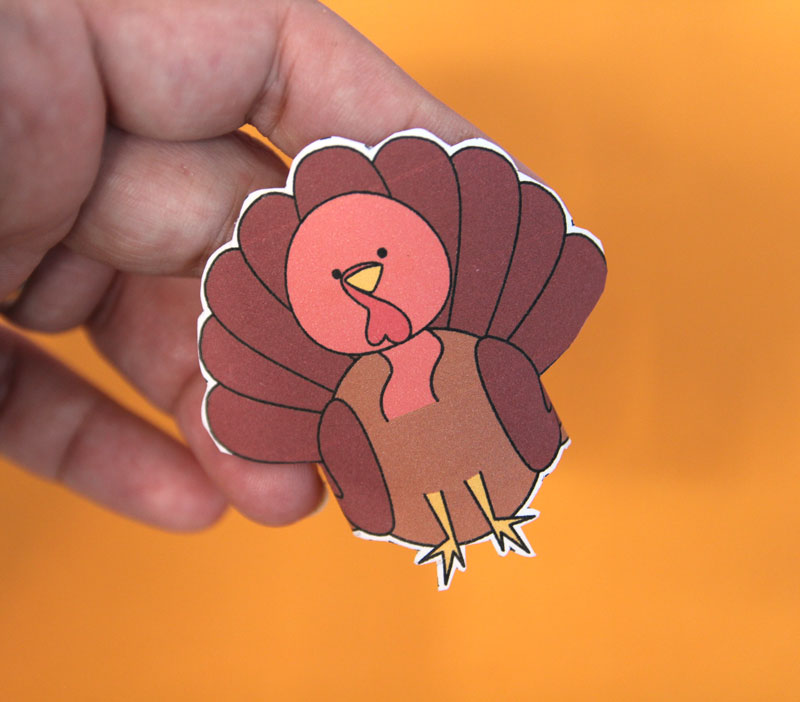 In case you haven't been following along, I've shared a few other turkey puppet ideas here in the past, so if this one isn't right for you, one of my others might be. This one is ideal for those of you who want the least involvement: a full color printable that's good to go.
If you like crafts that can be cut from colored paper, you can try this cut-and-paste paper turkey puppet. Or, if "print, color and craft" projects are more your vibe, give the cardboard tube clothespin puppet a try.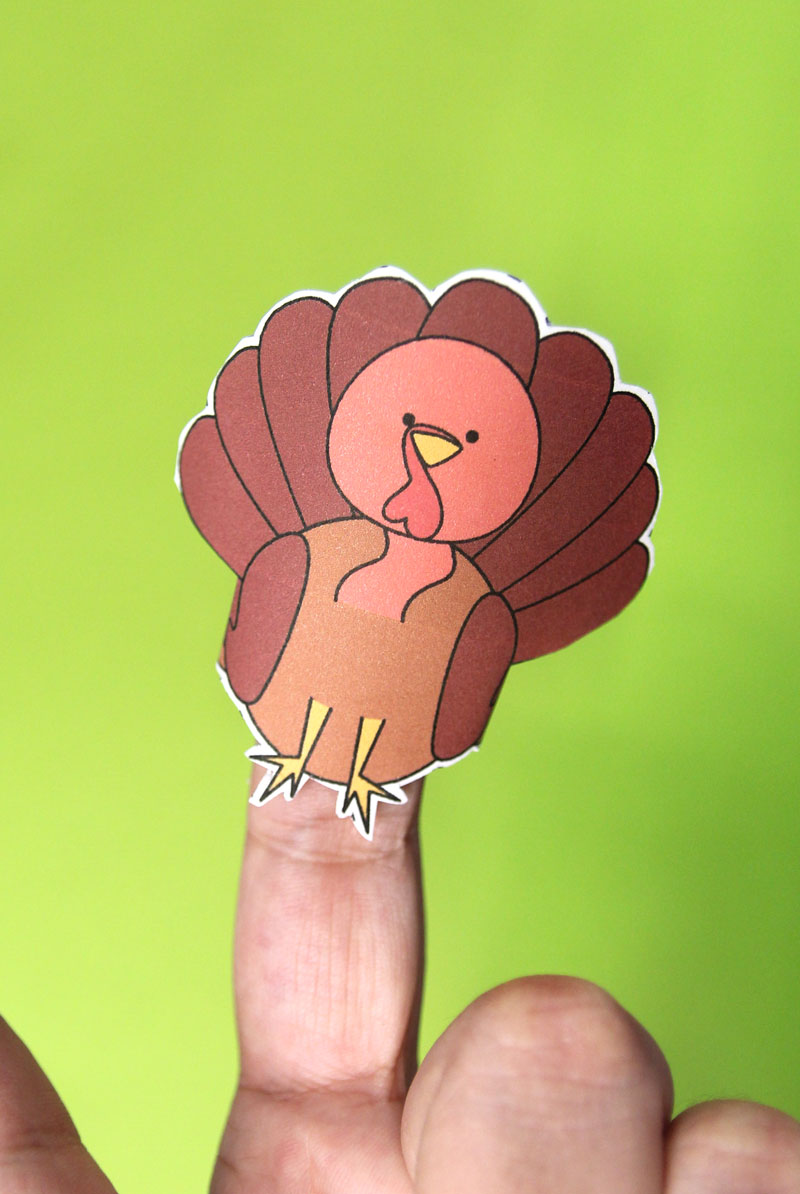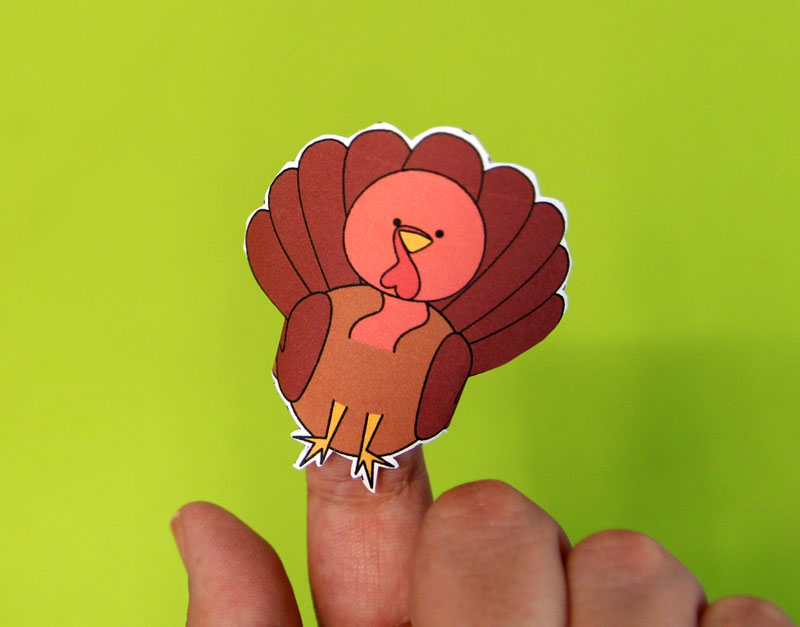 Puppets offer loads of opportunity for promoting early childhood development, and are fabulous for toddlers and preschoolers. They encourage role play, expressing emotions, and more.
This turkey finger puppet is designed to fit loose on the fingers, because we all know that one of the toddler's first 500 words is usually "stuck!" They'll have fun playing with it, talking to it, developing that language, and telling you stories with it that you may or may not understand.
Get your free turkey finger puppet printable
Download the free turkey finger puppet
To download, fill out the form below. You'll be signed up for our free newsletter – unsubscribe at any time in the footer of the emails. I respect your privacy and the law and won't share your information with anyone.
Get all the farm animal finger puppets
The turkey puppet is part of a set of farm animal finger puppets! Want them all? Get them below!
Since these farm animal finger puppets feature some twenty animals, I decided to split it in two, to keep the individual packages more affordable. There's some logic to it, but it's not an exact category…
Set 1: Domestic Animals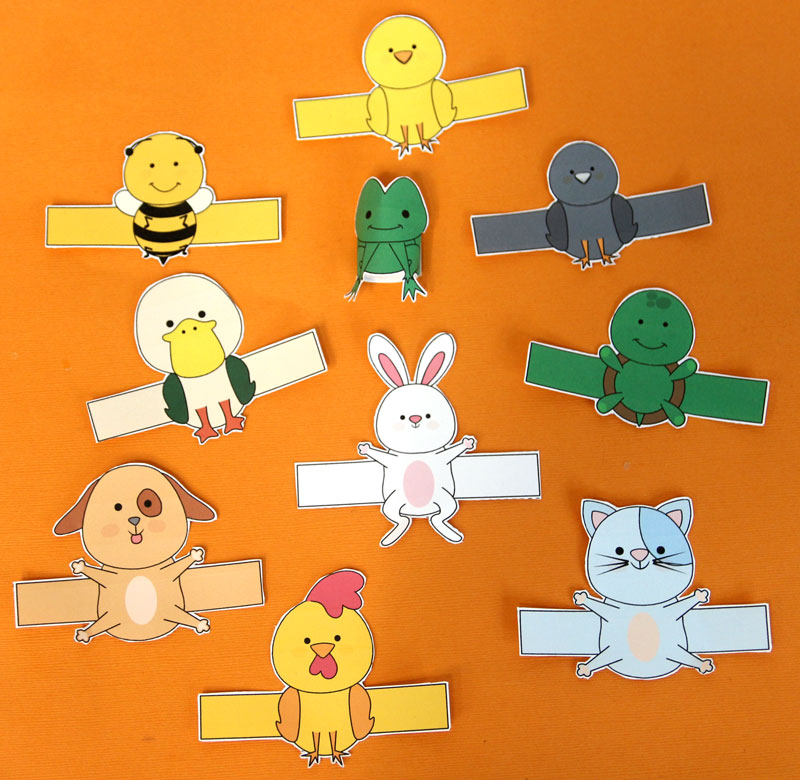 These are the types of animals you might find in your backyard – or not! This set features a good variety of animals, including: Chick, bee, frog, black bird, mallard duck, turtle, bunny, dog, cat, chicken
Set 2: Cattle and More (including the turkey)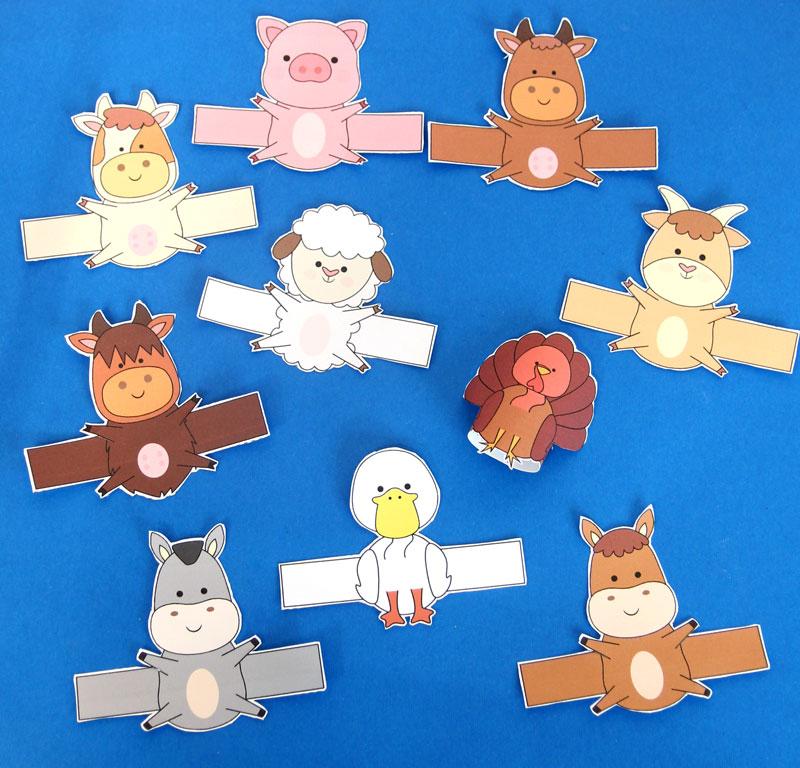 These are more farm-y animals for the most part, including: ram, sheep, 3 types of cow, horse, donkey, pig, turkey, duck
How to assemble your turkey finger puppet printable
Supplies needed
Assembly Instructions
1. Cut your turkey finger puppet out around the edges. You don't need to stress if it's not perfect. As long as the gist of it is there, the craft will work.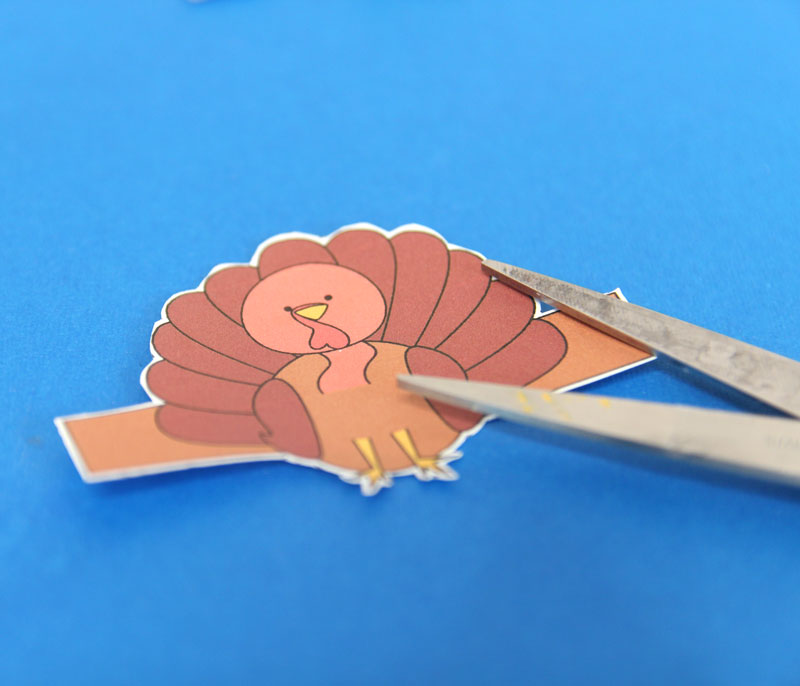 2. Use the long bottom portion of the cutout to form a ring. I overlapped it all the way to the turkey. Your puppet should be loose on the finger. Young kids tend to get things stuck, so keeping it loose makes sense. IF it's too tight, they'll also tear more easily. It's not supposed to fit tightly – it's just supposed to sit on the finger. Tape or glue it in place.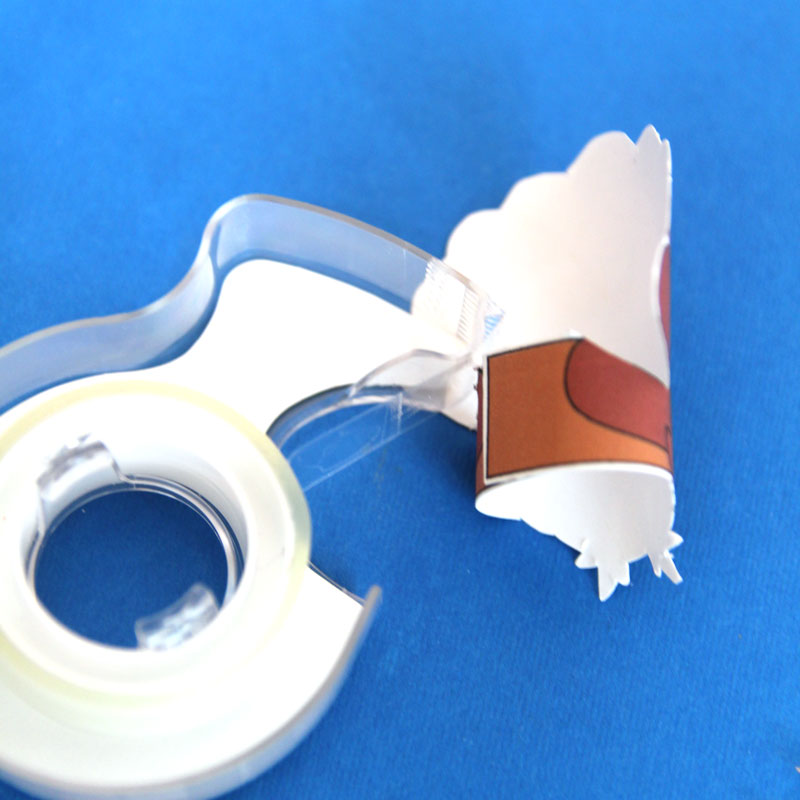 3. Slit right under the tail feathers until the wings, so that the feathers spread out nicely.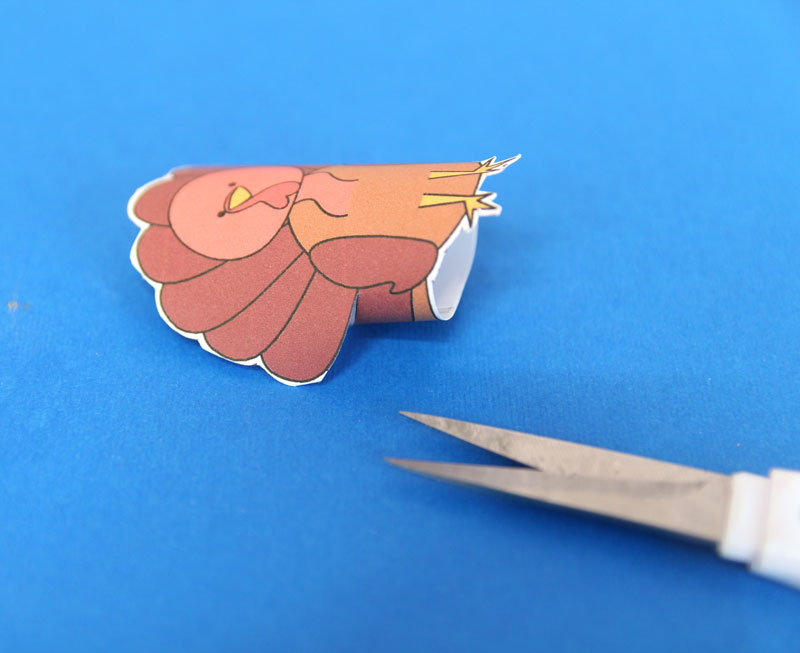 4. Slide your turkey finger puppet printable onto your finger and gobble gobble!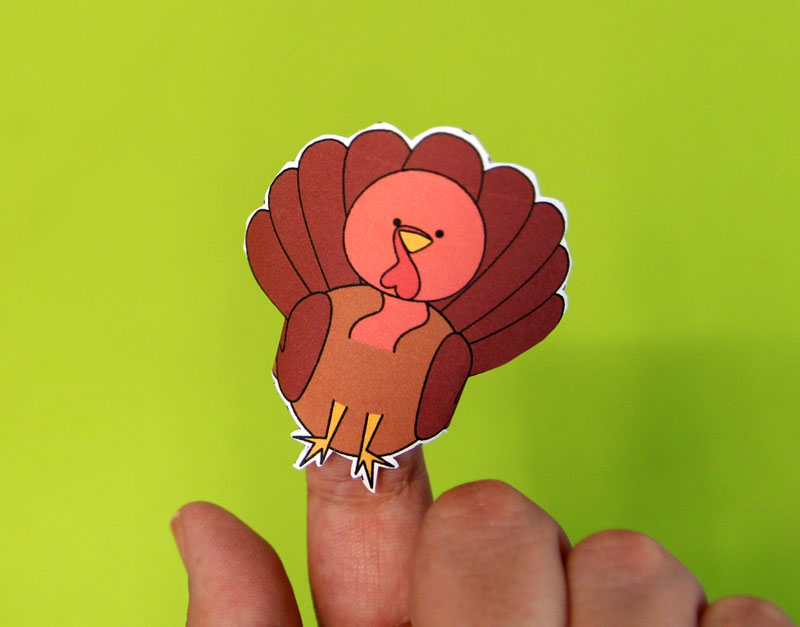 What will you be doing with this free turkey finger puppet printable? Get the full finger puppet bundles here and then comment below!