Make these super fun Valentine's Day Crafts for Teens to show a little love! This post contains affiliate links. Find more of my favorite cool crafts for teens here.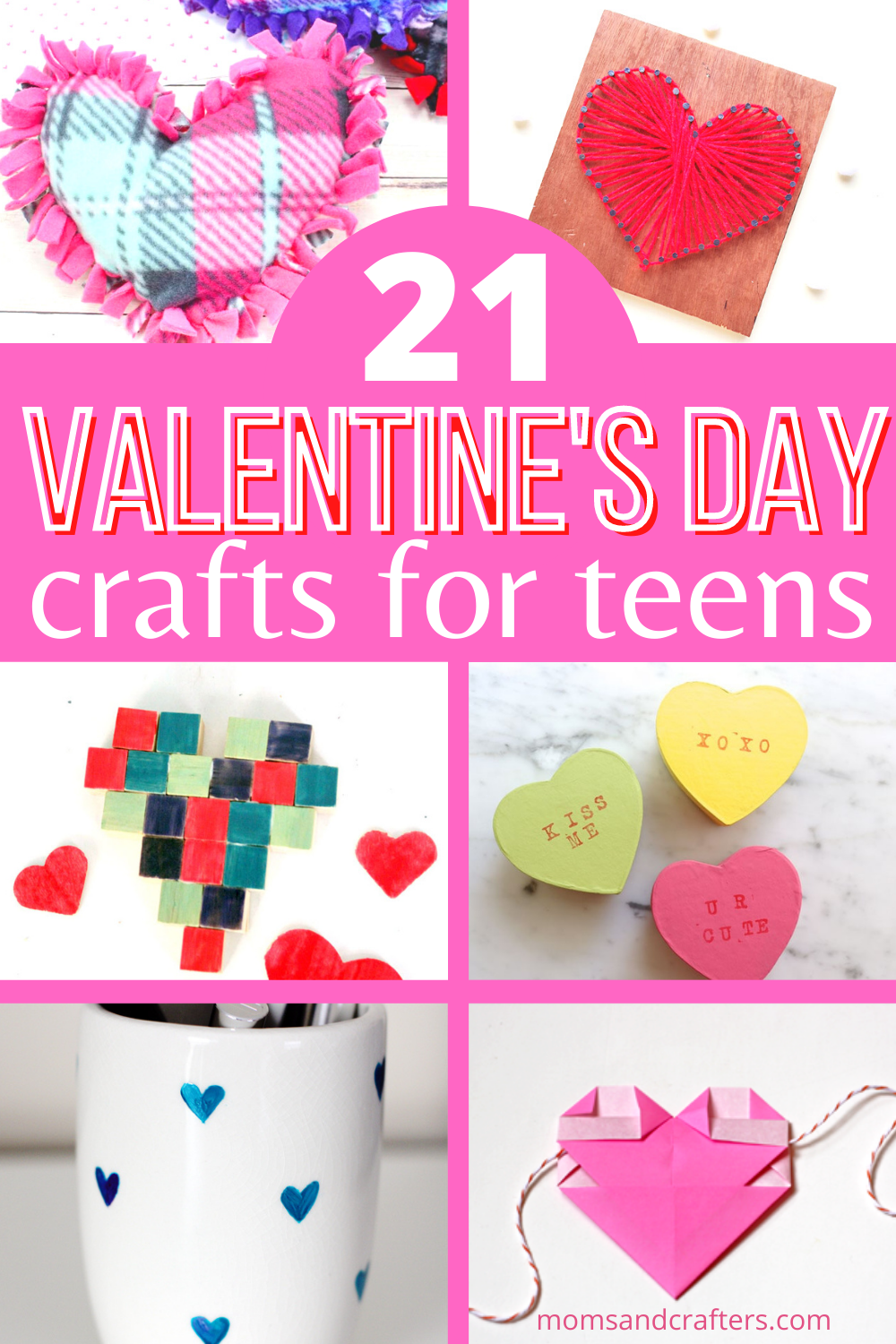 Valentines day isn't just an opportunity to share appreciation and love for each other. It's also a great excuse for you and your teens to whip out the crafting supplies. To that end, I'm sharing an array of fun Valentine's day crafting ideas for teens and their grown ups.
These ideas make great gifts, ranging from origami heart cards to friendship bracelets. You get to spend quality crafting time with your kid, and they get to give their friends an original and cool gift. Sounds like a win-win to me.
Valentine cards for teens
Here's a collection of creative ideas for putting an original spin on the traditional valentines day card.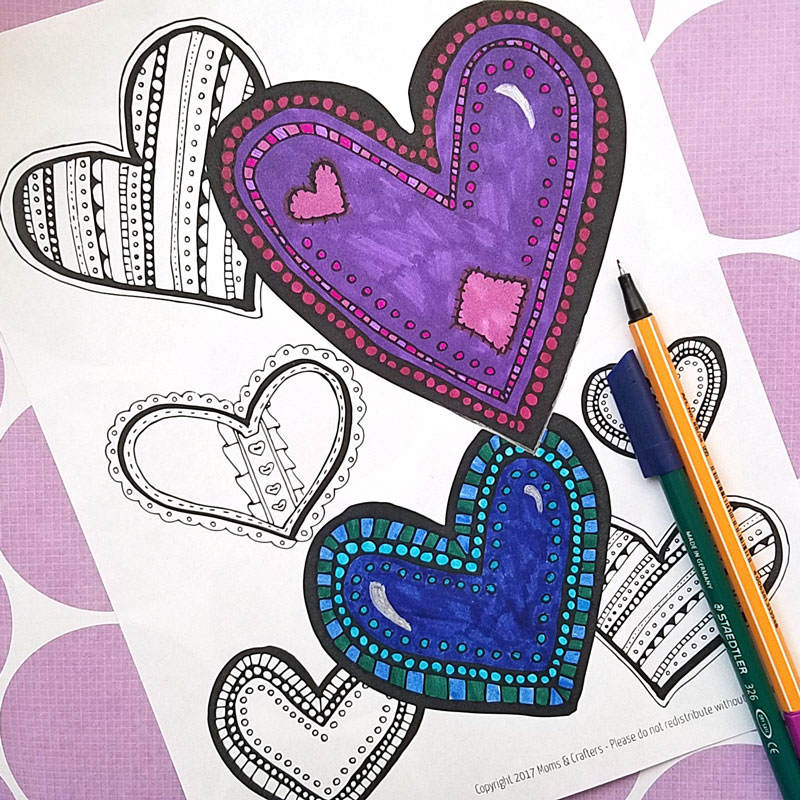 I created this free printable heart coloring page with adults in mind, but teens will love it too. Maybe you could have a cozy catch up with your teen while you have some relaxing coloring time together?
They could even cut out the heart shapes to glue onto their valentines cards to decorate them. All you need are some coloring tools like these dual brush marker pens and the downloadable coloring page.
This is an adorable and fun to make valentines day craft that's perfect for teens and tweens. It's really easy to make, yet can add so much texture and originality to a card. You can use origami paper for the heart, and decorate it with microbeads or glitter.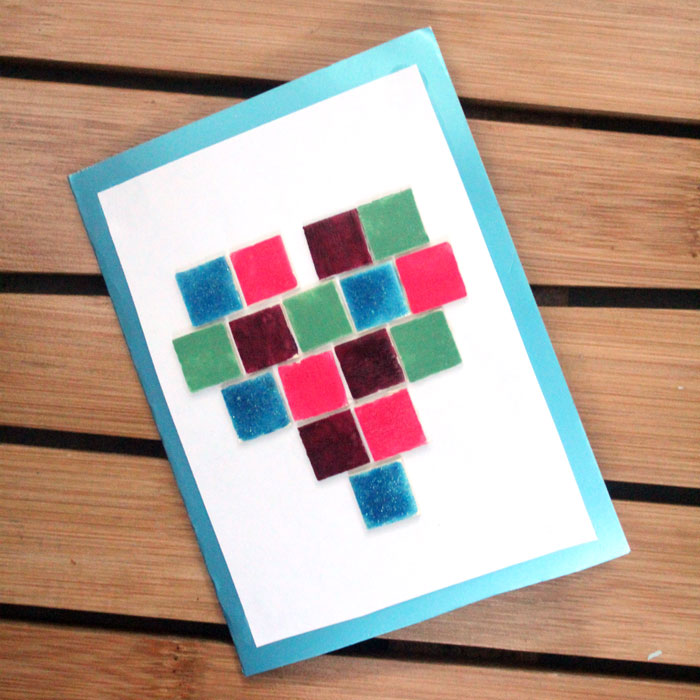 This mosaic heart card is made with thin wooden squares, so that it's lightweight enough to work on a card. This is super easy for your teens to make. They can add their own style to it by painting the squares with nail polish or acryclic paint.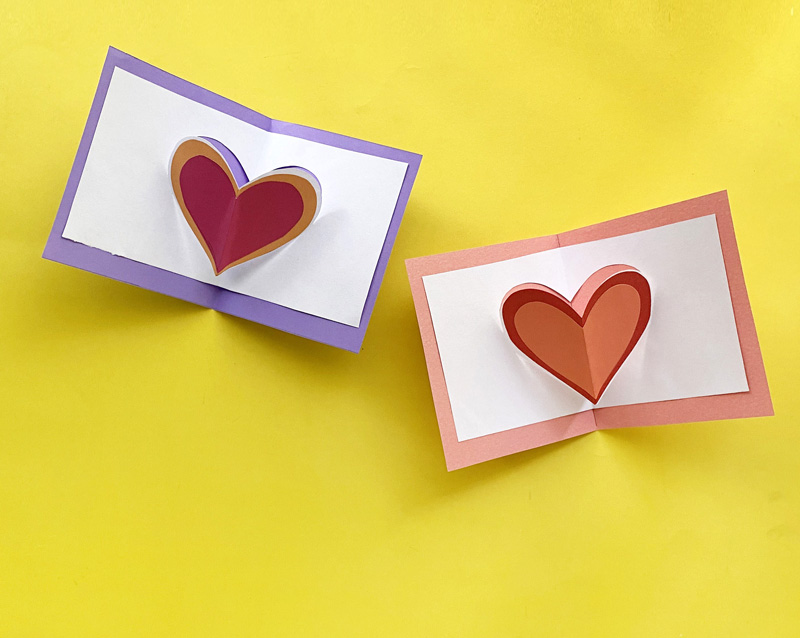 Pop up cards always add a little element of fun compared to standard traditional cards. If your teen wants to make a valentines day card that really stands out, then these pop up cards will be perfect for them. You can download the free template, and then all you need are some basic supplies like craft paper and glue.
This craft calls for minimal supplies and minimal watercoloring experience. Despite how simple it is to make, the results are gorgeous.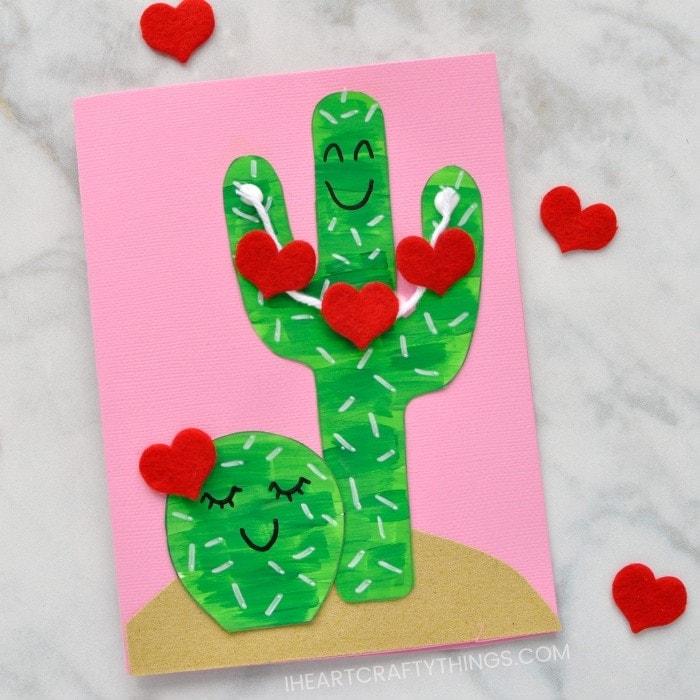 Why is it that sticking a smiley face on pretty much any inanimate object can make it look so cute?
This craft includes a cactus card template that makes it easy and accessible for anyone to make.
Valentine's Day DIY Gifts for Teens to Make
Getting cards is fun and all, but if your teen wants to go all out this Valentines Day then one (or more) of these DIY gifts will definitely be a hit.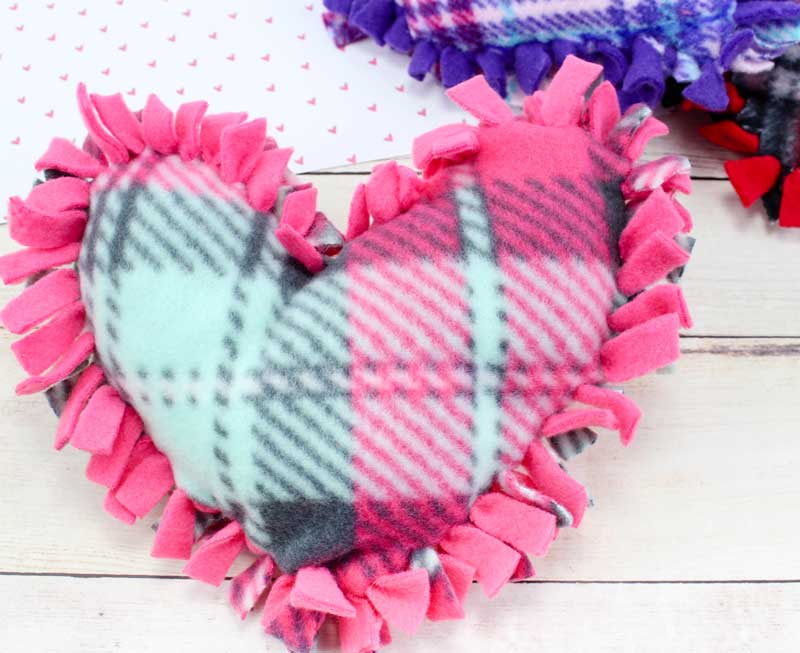 These no sew tie pillows make such a cool valentines day gift, with the added benefit of being super easy to make.
Your teens can even add personalized messages to their pillows using fabric paint.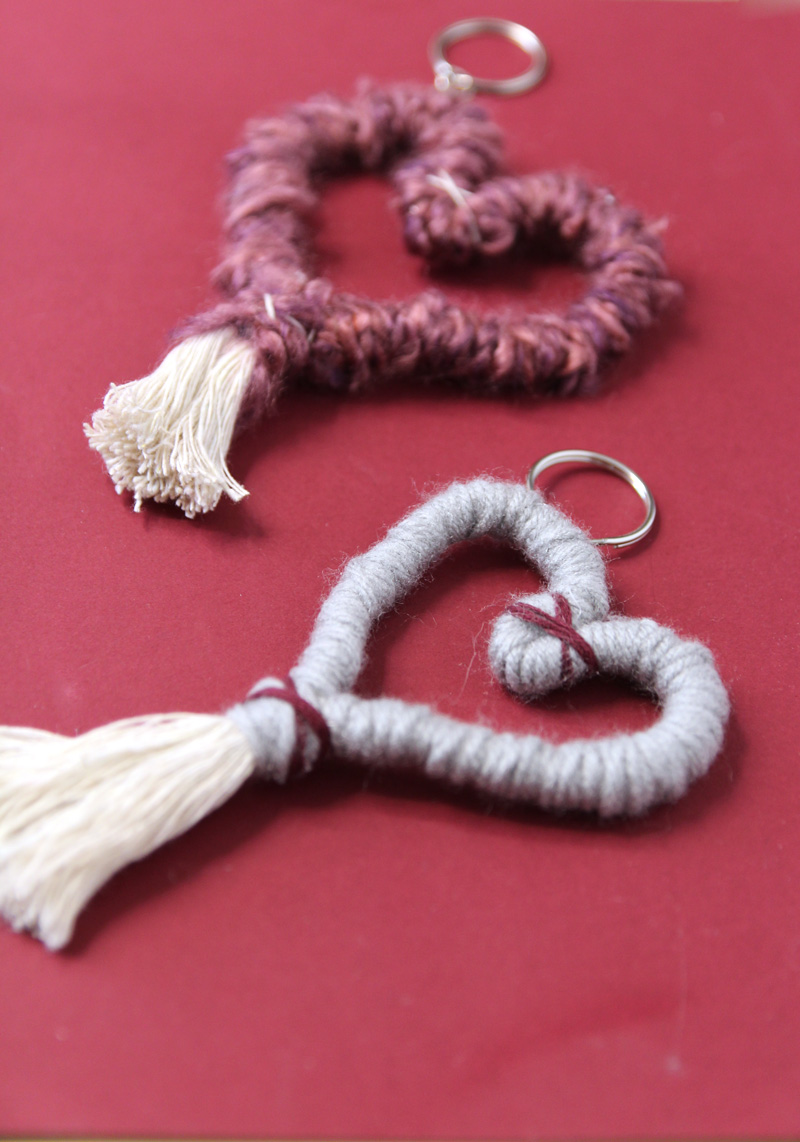 Heart shaped macrame keychains make an adorable and original gift for Valentines day. Grab yarn or embroidery floss, and your teen could be making these in less than 15 minutes.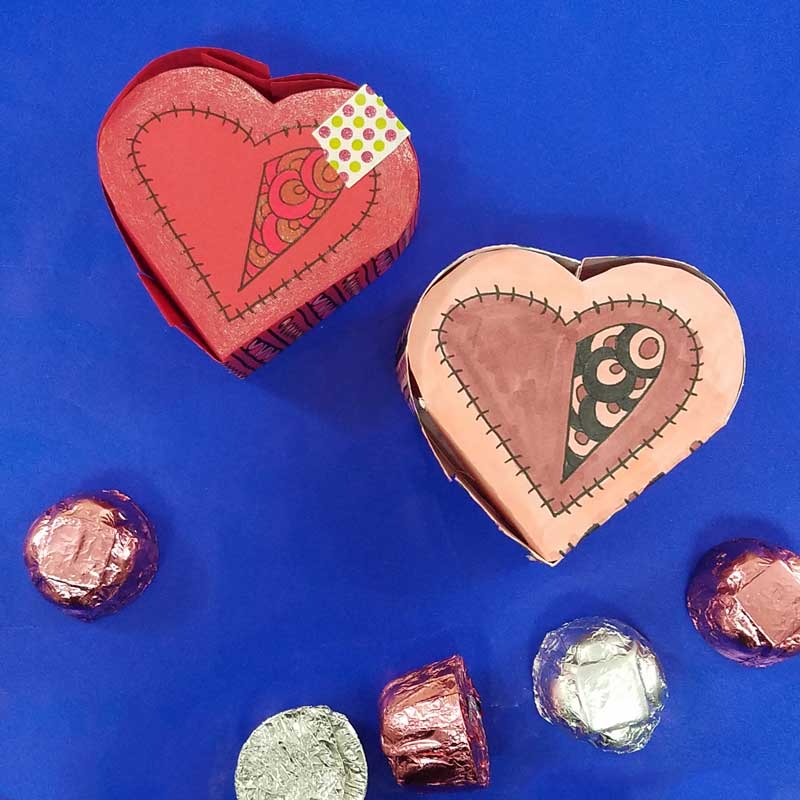 This origami heart box would make a perfect pair with the origami heart card. The secret to its simplicity is that it's actually more of a paper craft than origami, but it's so cute that no one will care what you call it.
It comes with a free printable template. Gel pens come out looking really nice on this one, but you can use regular markers too. I filled it with small chocolates but your teen can put any small gift in it.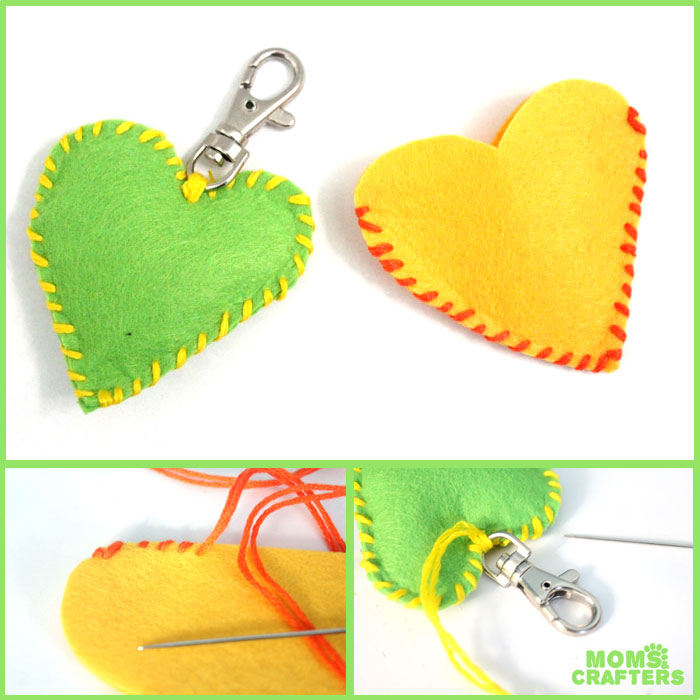 This stitched felt heart craft has two super sweet options. They can make an open pouch version, so they can put a small gift inside. Or they can close it and turn it into a charming keychain. This craft is also a wonderful introduction for someone who's totally new to sewing.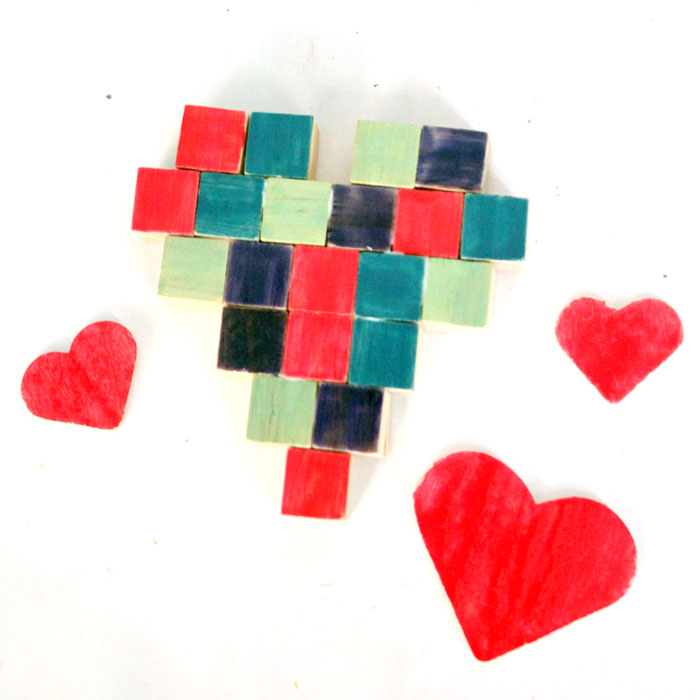 Loved the idea of the card above – but want to make it as a standalone gift? Make it with wood cubes instead of flat squares and add a magnet to the back!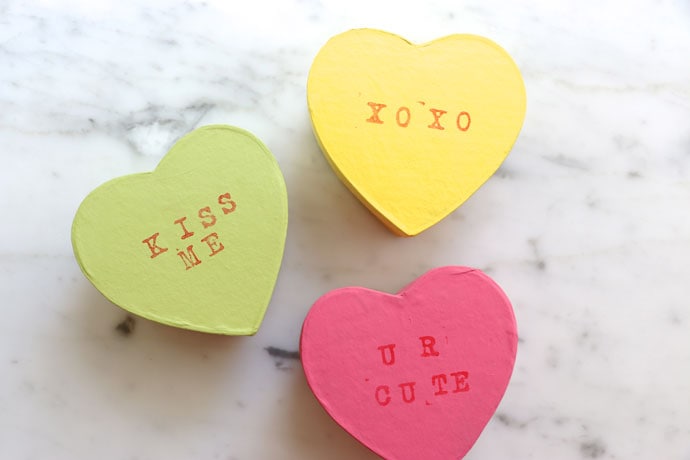 This is a really simple and fun craft. Your teen can make a gift box that's personalized by adding their own message to it. Then they can fill it with a small gift or candy.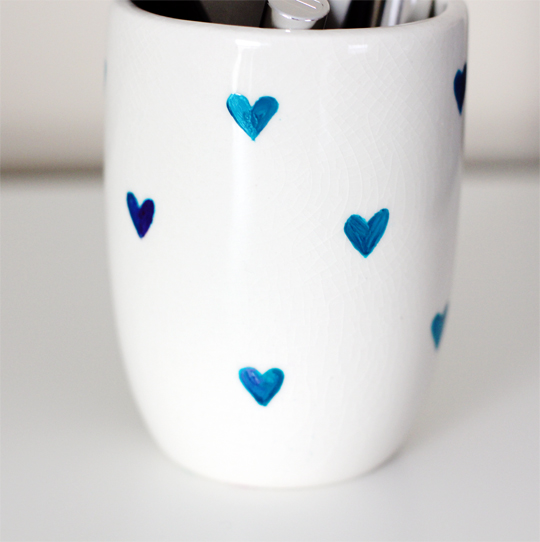 Personalized mugs aren't just perfect gifts, they're fun to make too. Your teen can make this craft super Valentinesy by following the directions exactly and adding little hearts. Or they can go their own way entirely and make something creative and personalized for their gift recipient.
DIY Valentine's Day Decor for Teens
Why not go all out this valentines day with some holiday themed, home-made decor upgrades?
Your teens can make an enchanting paper lantern for ambience or decorate the table with heart shaped napkins.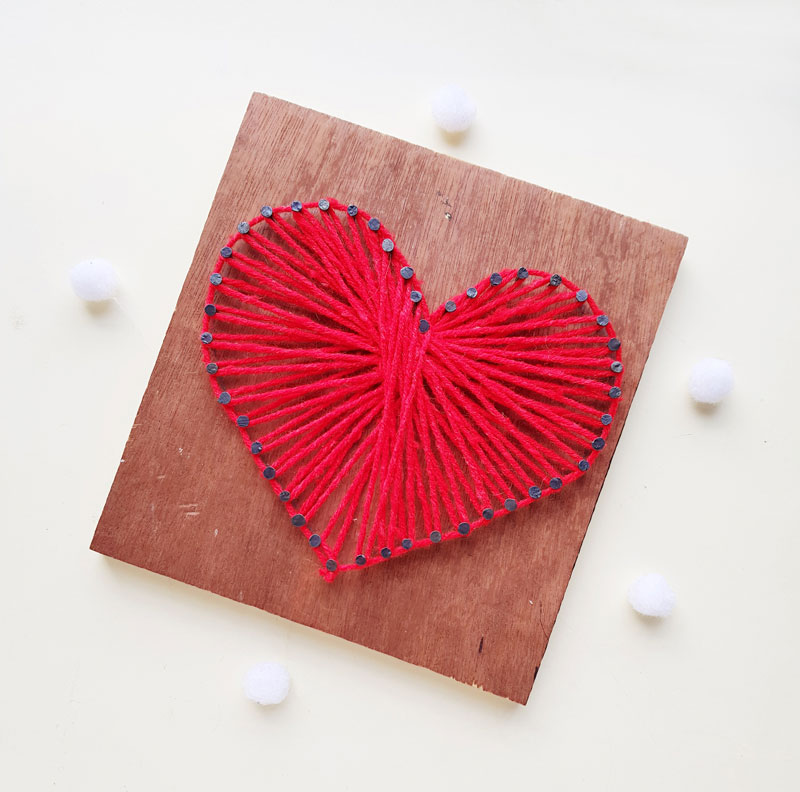 This heart shaped string art decor piece makes a perfect, entry-level string art project. The post includes a free template so that it's accessible to people of all skill levels. All you need is wood art panels or a piece of wood, some yarn and the trusty ol' hammer and nails.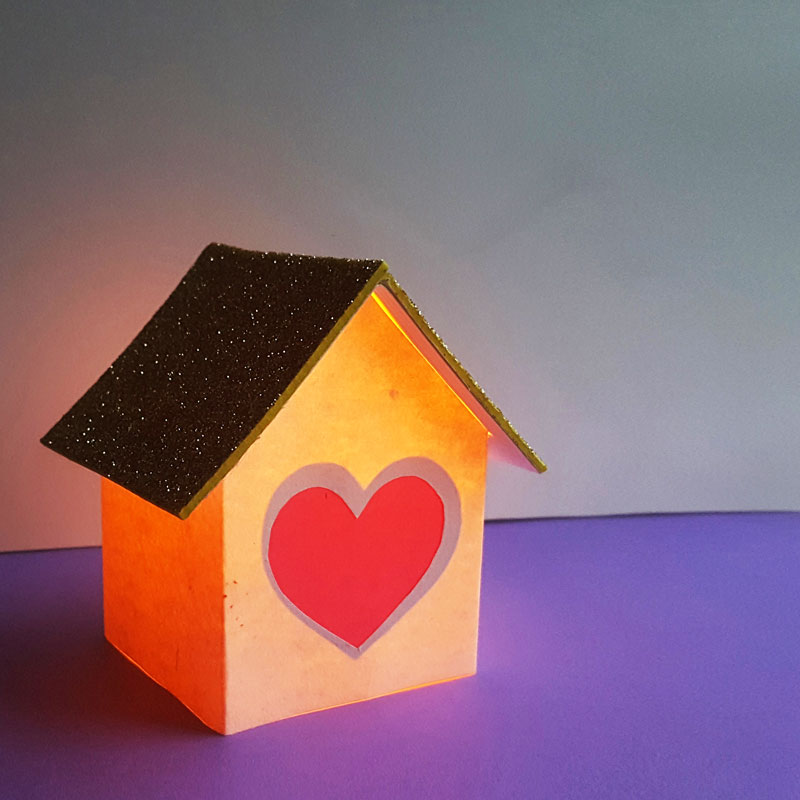 If your teen is into simple, paper crafts with adorable outcomes then they'll probably love this one. It requires minimal supplies and comes with a printable template. A roof made out of glittery foam sheet really adds some of that holiday magic.
How to Crochet a small Heart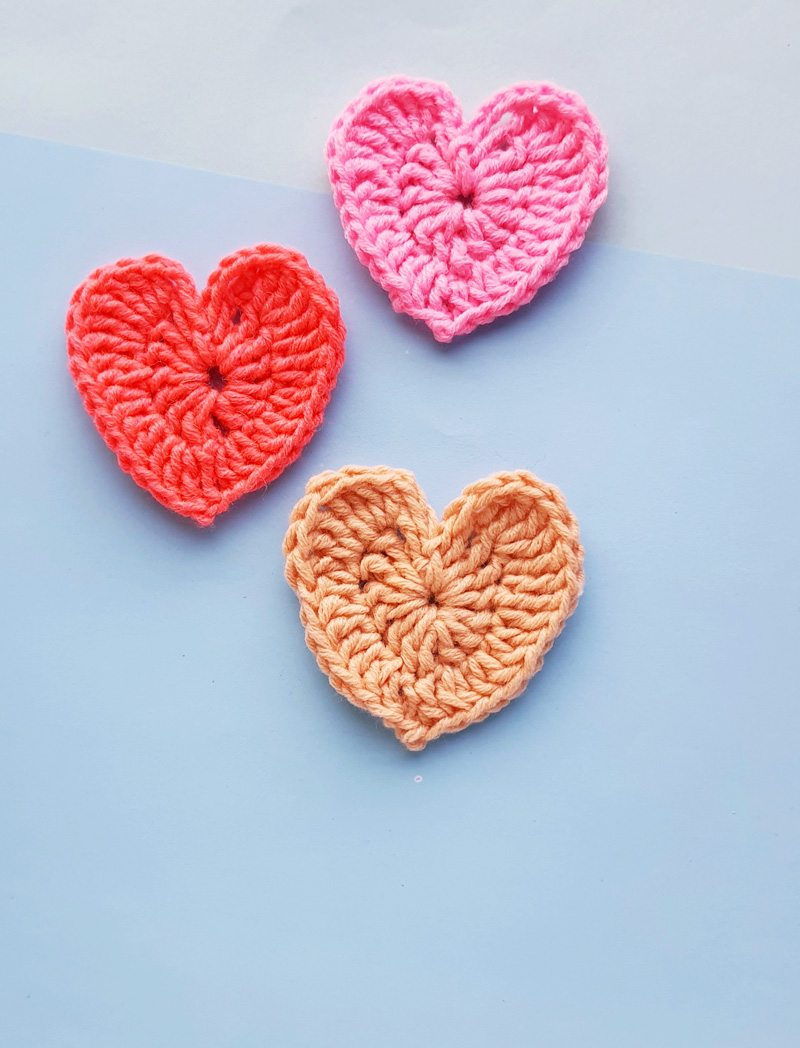 These sweet little crochet hearts make for a versatile Valentines day gift. They can be turned into trivets, appliques, or even a hair accessory with the help of an alligator clip.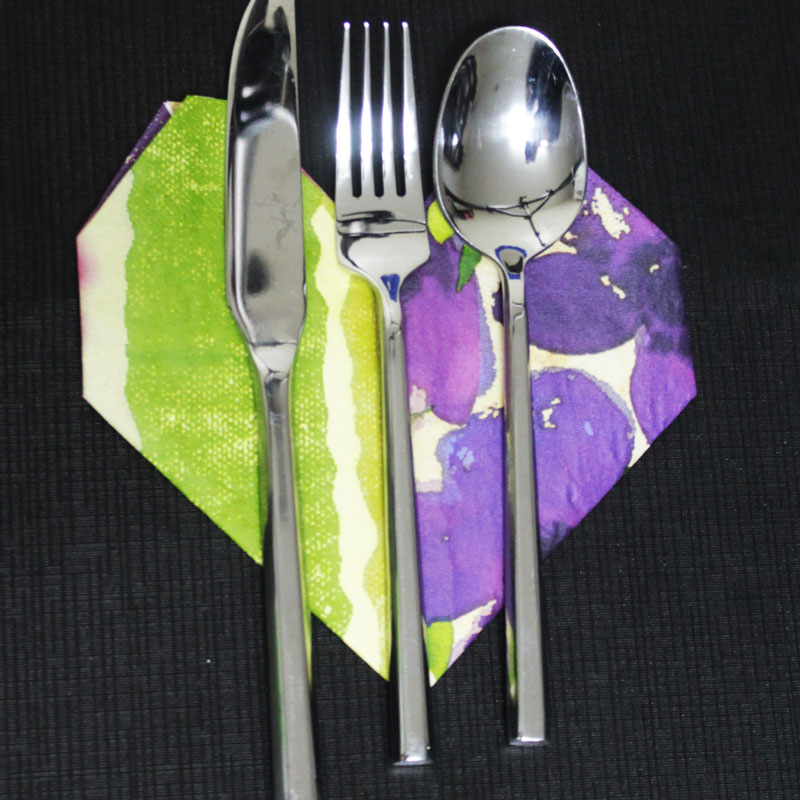 If you or your teen want to dress up your table just a wee bit for Valentines day, then this super easy napkin folding tutorial will be right up your alley. Follow the directions in the post, or check out my video tutorial if you're more of a visual learner.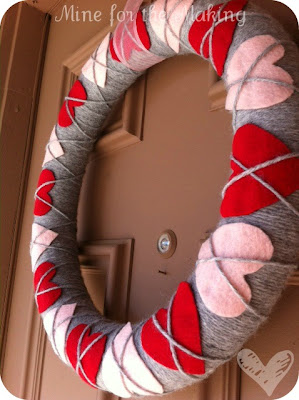 If you want to really get the holiday spirit going in your home, you need to start with your front door. You and your teens will love making and displaying this delightful valentines day wreath. Don't just keep your cool homemade valentines day decor hidden inside. Why not let the neighbors appreciate your families crafting skills too?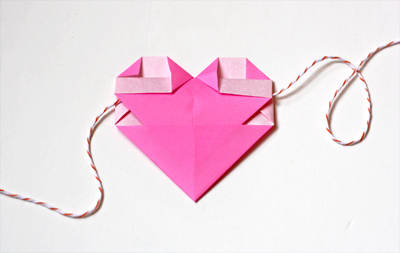 If you and your teen is into origami then they'll love making this origami heart garland. Once they get the hang of making these sweet little origami hearts, they can run a string through the pocket in the back and make a festive garland to dress up your home.
Friendship and Heart Jewelry Ideas for Valentine's Day
Jewelry is always a fantastic option for a gift. Not only do you get to show you care by taking the time to lovingly craft a piece for someone, but they get reminded of you whenever they wear it too. That might be why teens love making and sharing friendship bracelets so much. That's why I'm sharing several friendship bracelet options, as well as wire wrapped and hammered pieces for some originality.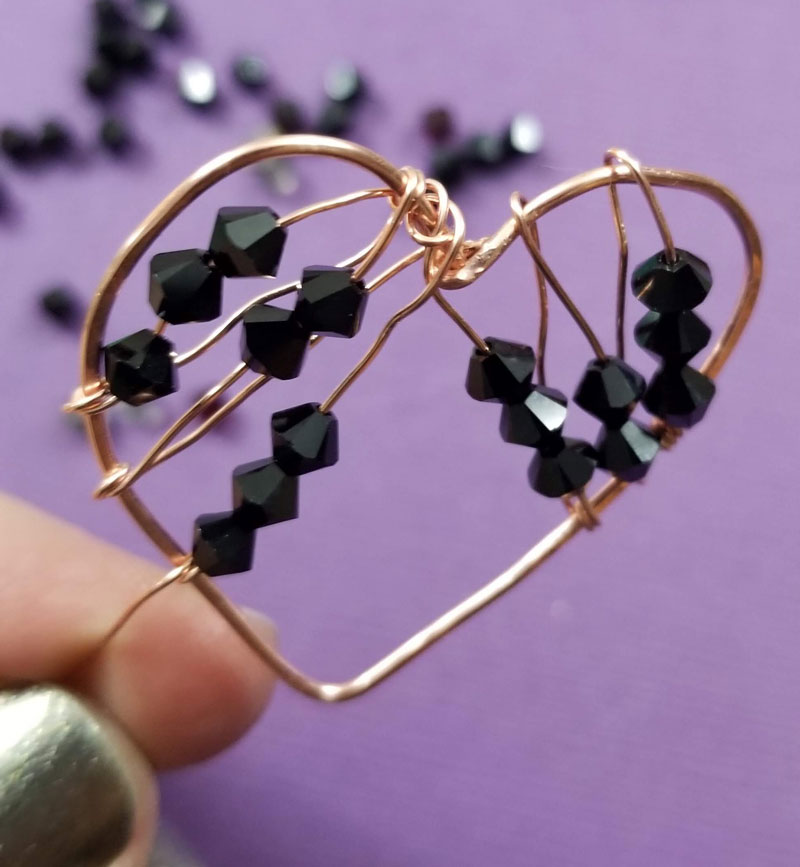 These cool wire wrapped heart pendants make awesome gifts for your teens to give their friends. They also happen to be absurdly easy to make.
For my piece I chose to use garnet Swarovski crystals but I've included other options. Copper wire looks gorgeous and is easy to work with. Your teens can turn them into a necklace, earrings or even keychains.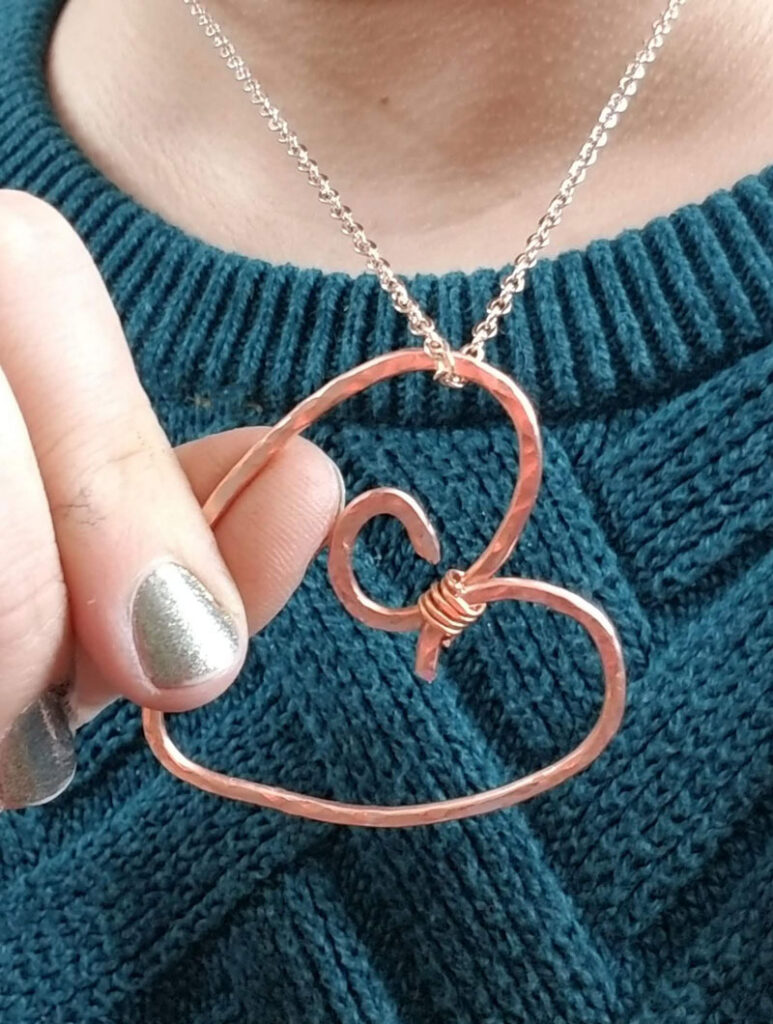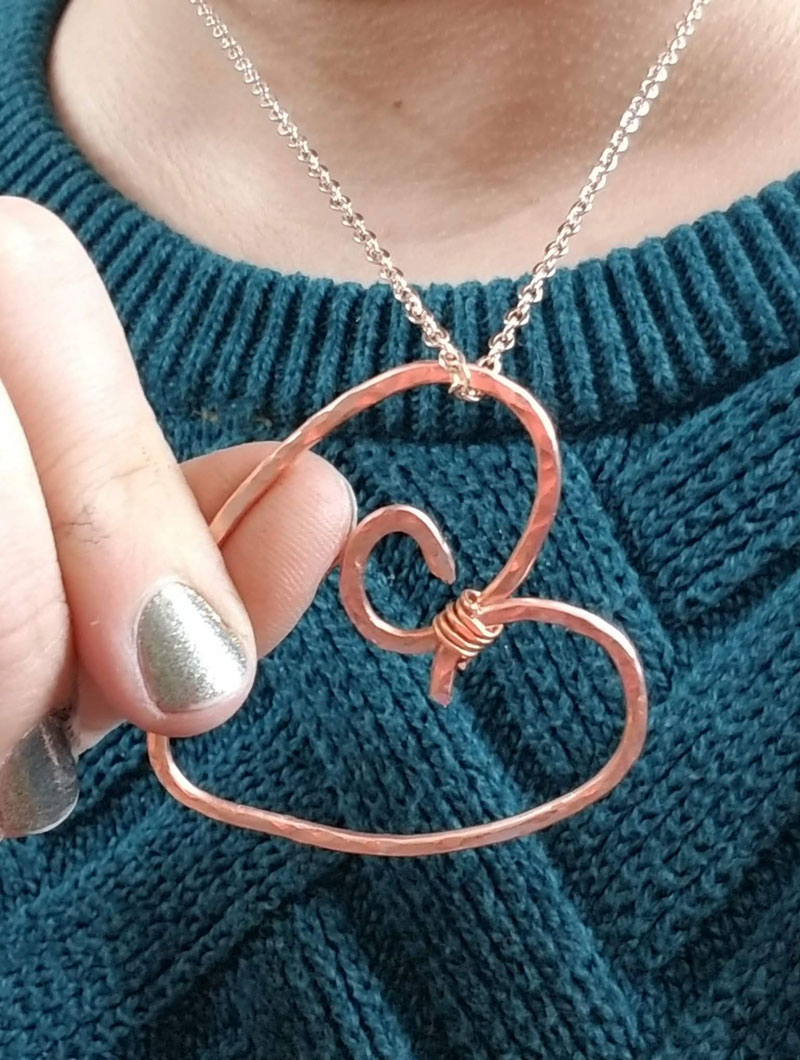 Another pendant option is this stunning wire heart pendant. It works as a fun way to get introduced to wire wrapping, and making hammered jewelry. It's a good opportunity for your teen to see if they enjoy working with a ball peen hammer. If they do, it can open up a world of possibilities for future projects.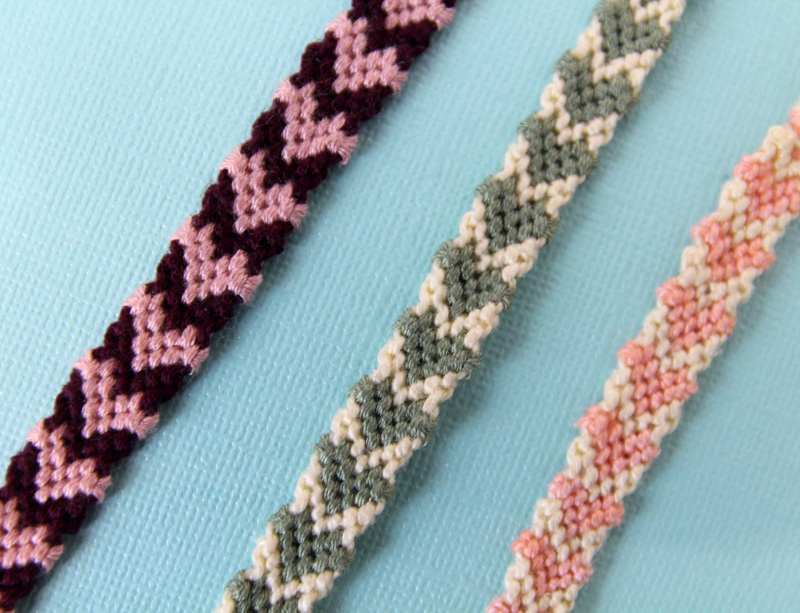 If your teen wants to make their friendship bracelets super charged with Valentines day vibes, these heart patterned bracelets are ideal. Despite looking super cool, they're surprisingly easy to make. They'll have a blast making them and their friends will be psyched to get such funky gifts.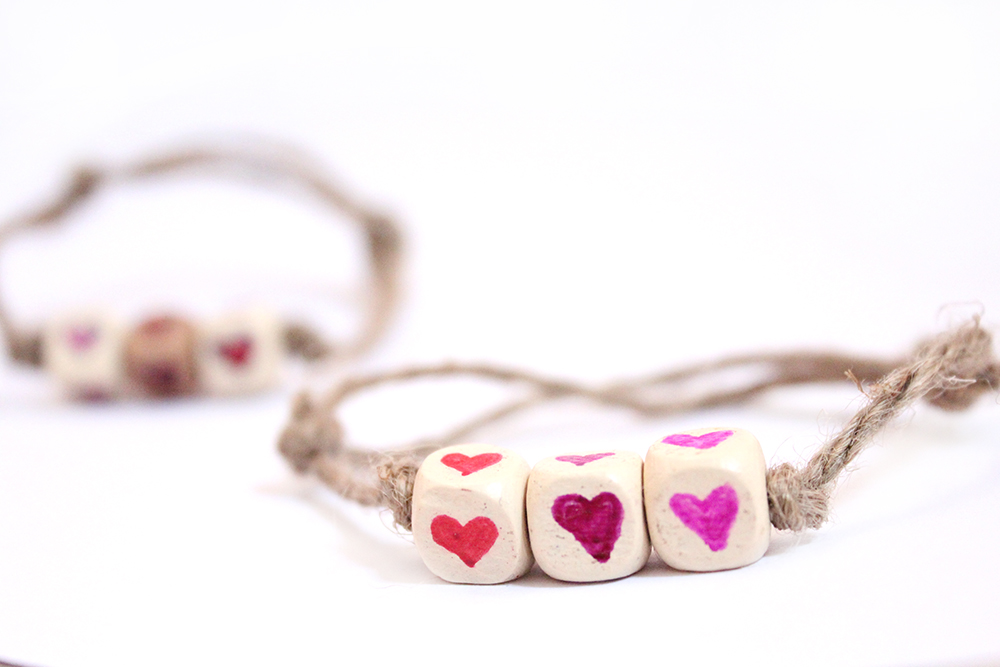 These heart friendship bracelets are so easy to create, that your teen can batch make them to give to all their friends and family. Using twine or leather gives them a trendy, surfer vibe. The options for decorating and personalizing the wooden beads are endless.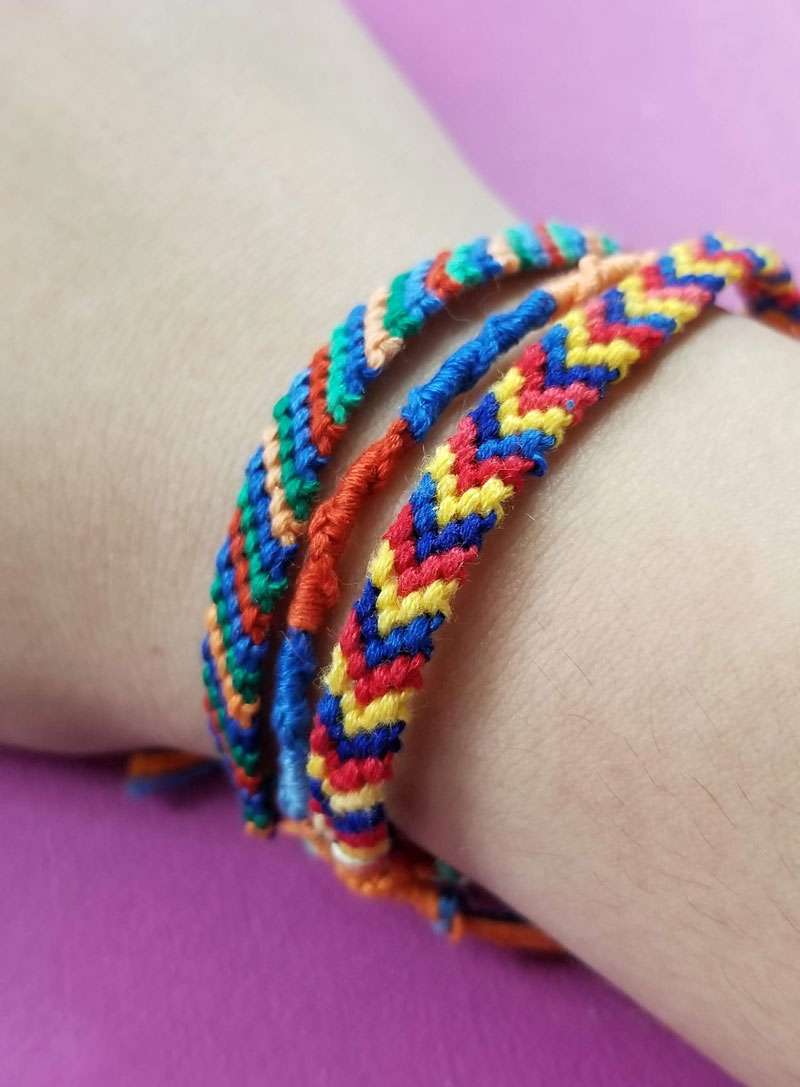 Your teen can get real old-school with these classic friendship bracelet options. I give three options starting from the very basics, so it's a great way for beginners to get started.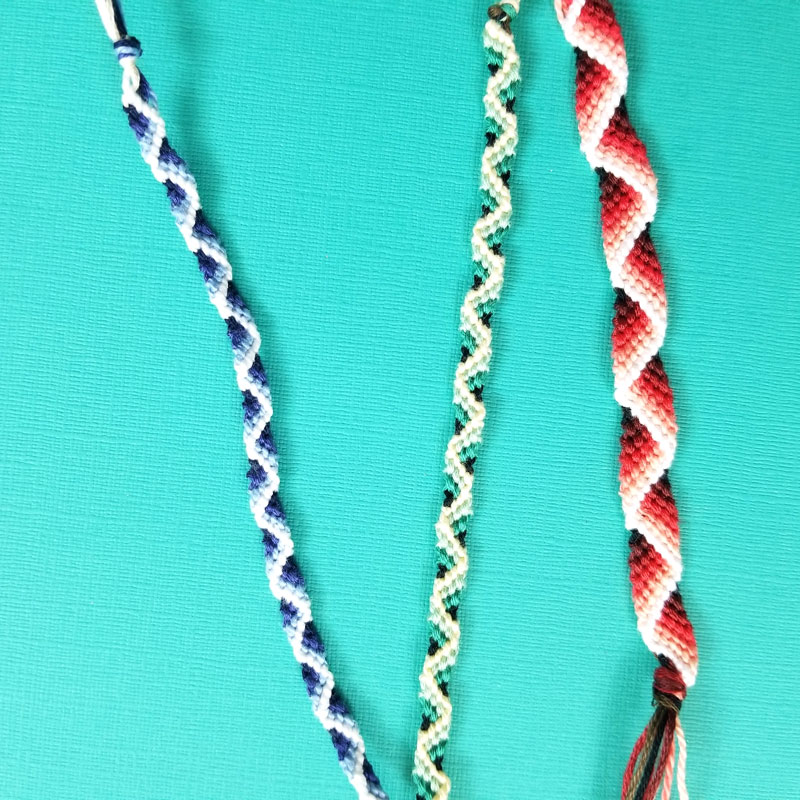 These zig zag friendship bracelets are perfect for someone who's ready to take their friendship bracelet making to the next level. For a tiny bit of added effort, you get a super cool 3D effect. I've shared instructions for how to create a 5 strand bracelet but you can add more by following my formula. All you need to get started is embroidery floss.
What are your favorite valentines day crafts for teens? Comment below!