Winter storm season is here and we all know what it's like… You're enjoying an accomplishing evening, and suddenly your power is out. These activities to do when the power is out serve a few purposes but most of all: they're fun! Thank you to Generac for sponsoring this post!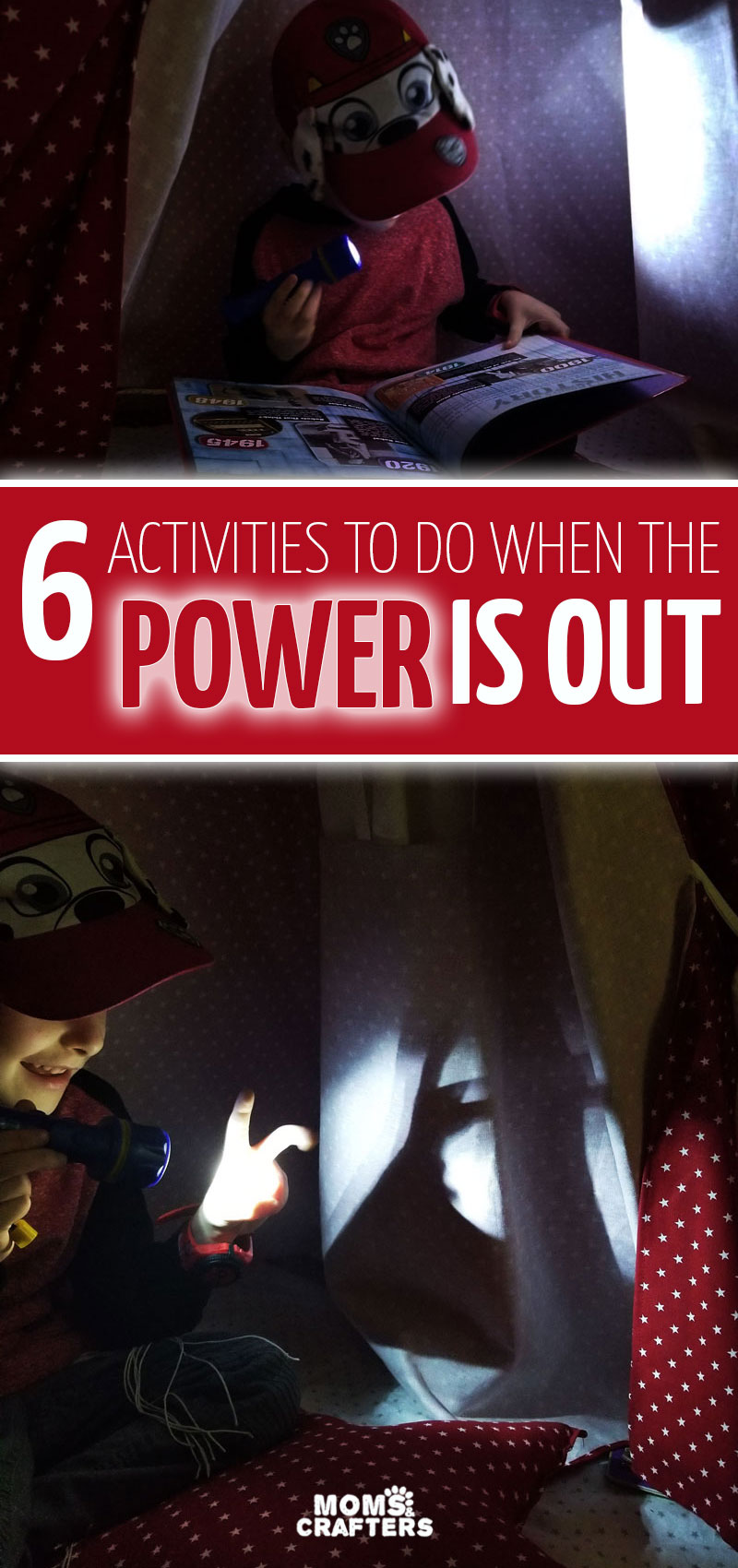 The lights go out, and what happens?
If you have young kids like I do, you are spending the rest of the evening calming your kids, explaining to them that the world is NOT coming to an end, and consoling them on the show that there's no way they'll finish seeing tonight.
Meanwhile you're also mourning the laundry that isn't getting washed, that dish you were in middle of preparing with your food processor, that article that you were smack in the middle of typing out on your desktop…
So what's the plan?
Turn your kids' evening around by providing them with special activities to do when the power is out.
And turn your evening around with the Generac GP3500iO.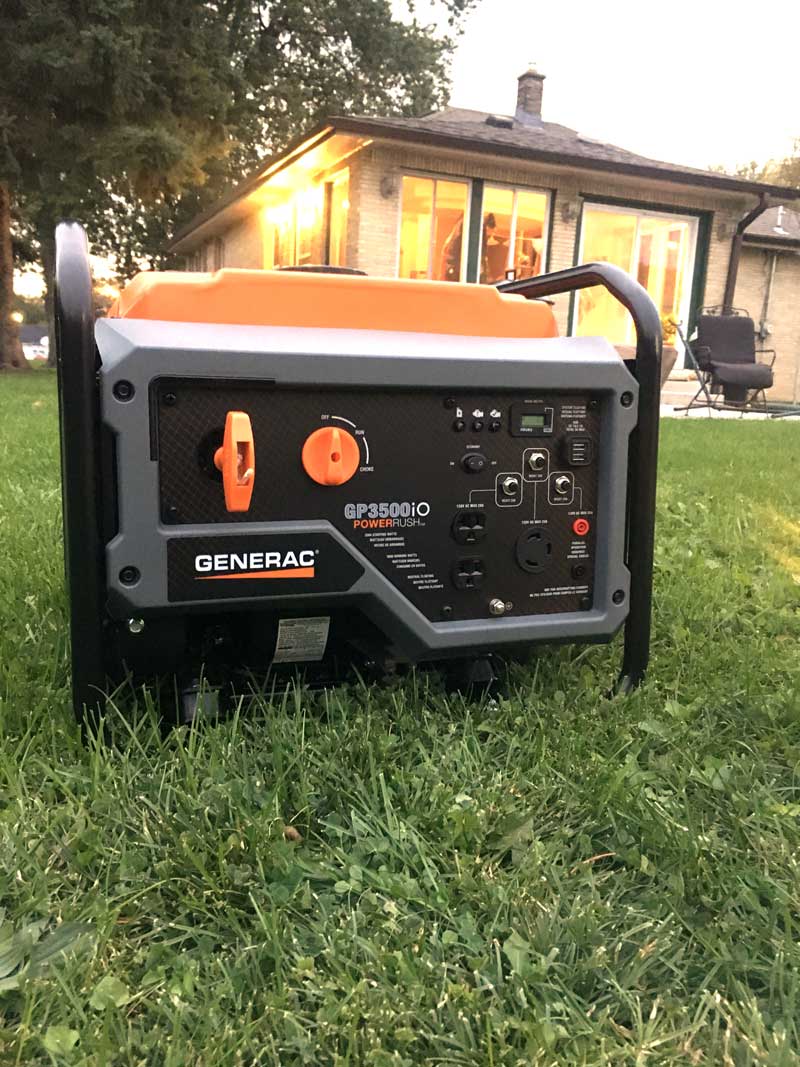 This backup power source will give your home that new lease on life and is the perfect solution to help you continue to accomplish – especially when the power is out for longer periods of time!
About the Generac GP3500iO Portable Generator:
A generator can be a huge time and money saver when the power is out.
A few years ago when Hurricane Sandy struck our area, the power was out for days. For those in hurricane-prone areas this can happen every year, stopping work, household chores, and more from happening. Add to that the stress that comes with having a child with medical equipment that runs on electricity (such as Baby Y's nebulizer!) And of course the hundreds of dollars of meat, chicken, and prepared food in my freezer…
During Hurricane Sandy our entire basement flooded (we purchased our home after the storm so we were not here when that happened.) Our pump runs on electricity. Our backyard faces the nature reserve and the bay which experienced surges during the storm. Do the math…
A backup power source is something every family should be equipped with.
The Generac GP SERIES 3500iO Portable Generator is the perfect solution for families. It's portable enough to be stored in a safe,dry area of the home when not in use. It's portable and easy to set up outdoors and at a safe distance from the home without a muscle team. But at the same time, it's got a very durable frame so it'll last!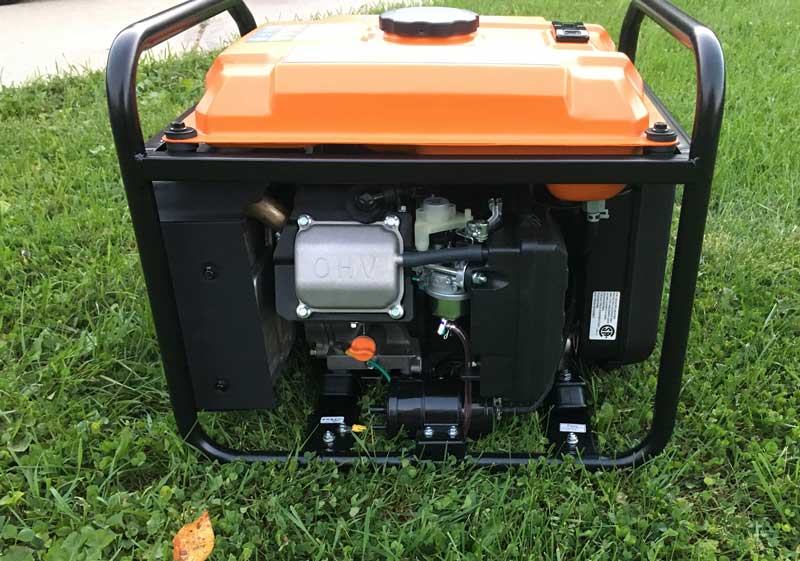 It's quiet enough that your toddler will be able to nap while it's running.
It's user-friendly and easy to work so you can get your power going quickly.
Learn more about the Generac GP SERIES 3500iO here!
6 Super Special Activities to do when the power is out:
So your not only was your kids' special screen time interrupted, but they're slightly panicky… That means you need a game plan!
These activities to do when the power is out offer a few perks:
You can save them special for blackouts so that the kids are distracted from their fear.
They're power-free, allowing you to conserve and use your generator for your own purposes. Turn on the lights only in the room you plan to use. For safety, and to avoid a fire hazard, it's best not to overtax your generator. These activities for when the power is out help you avoid that!
They occupy the kids so that you don't fall behind on your chores.
Some of these make use of the dark, turning it into a play thing instead of something for the kids to fear!
I recommend being equipped with a couple of these in advance, but even if you're not, some can be done spontaneously!
Some of these make use of flashlights and other weak light sources, and others make use of your kids' other senses. Some require multiple players, others are good for one.
1. Crawl Tag:
It might not be safe for your kids to run around playing tag in the dark…
But if they have to crawl that's another story!
Have them make use of the senses of touch and sound to play a game of tag! Having them crawl around instead of running slows them down, keeps their hands closer to obstacles, and keeps the game safer.
2. Flashlight Reading:
This is an old favorite of mine that my friend Susie of Busy Toddler suggested that I do a while ago when I was desperate for vacation activities.
You may not want to spare generator power to light the room, but a flashlight will just make their day! Just hand 'em a flashlight and a pile of books, and watch reading become a spectacular activity.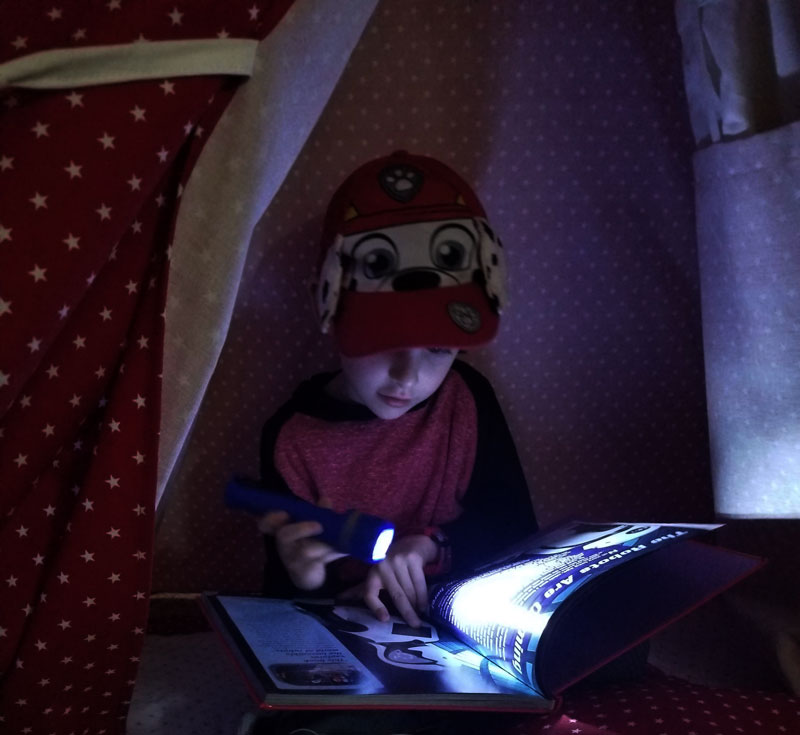 3. Reverse Charades:
Charades uses visuals only to describe something. Switch that around and have others guess what something is WITHOUT the benefit of seeing it.
One child goes and finds something using the sense of touch. He or she can then describe it and the others need to guess what it is.
If your child doesn't have any siblings, this is something that you can play passively, while doing your work.
4. Blind Play Dough:
When it comes to play dough, kids tend to use the sense of sight the most. It can be a great multisensory experience, especially with scented dough!
Encourage your kids to just enjoy the feeling of playing with the dough. Challenge them to create things using the sense of touch.
5. Shadow Puppets:
Partial lighting makes for some great shadows… making shadow puppets a perfect activity for a power-free night!
You can either use a flashlight and set it on a desk, or, if your kids are playing in a room adjoining the space where you have the room lit on generator power, they can simply use whichever light seeps in.
For the shadow puppets, you can use your hands, place socks on your hands, make them from paper in advance or buy them.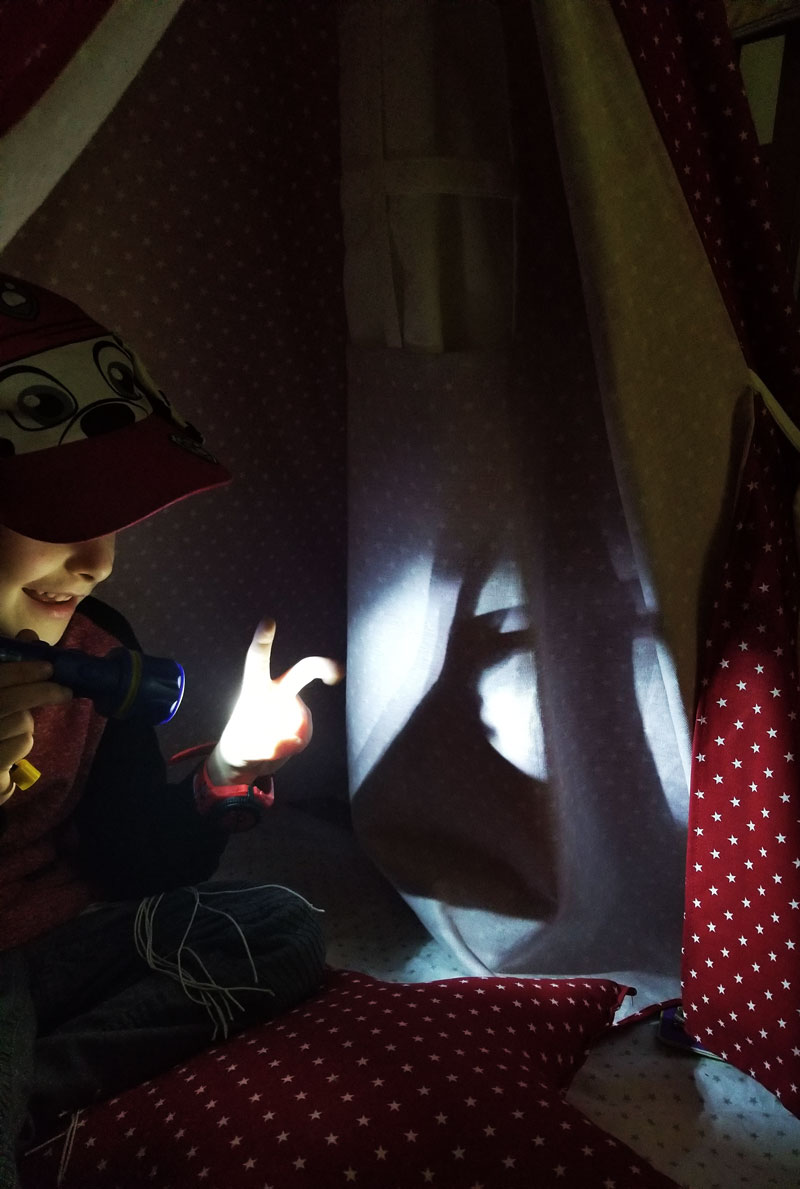 6. Learn Braille:
You'll need to be prepped for this one but it's a wonderful educational experience!
Do your kids have a book that they know so well that they can repeat it by heart? Get it in Braille!
Challenge them to find overlap in the letters and to pinpoint which words are which as they read from memory. For example, after reading through the book once, can they flip to a random page and find all the times the word "the" is written? And once they get really good, can they open up the book at random and read that page off using a combination of memory and their knowledge of Braille?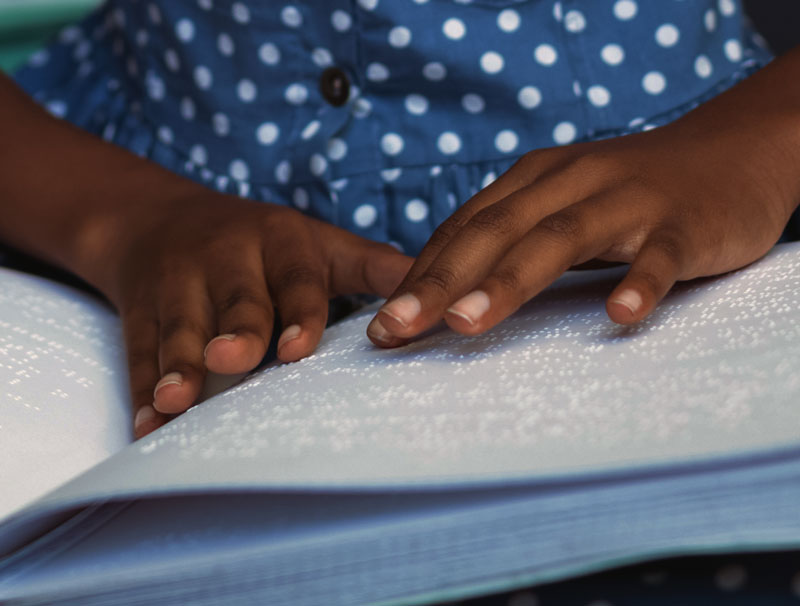 What are your favorite activities for when the power is out? Comment below! Be fully equipped for the next storm with a Generac Portable Generator.