Since I'm a complete hoarder of anything artsy or craftsy, I've extensively researched for the best online art supply stores. This list is focused on quality art supplies – you can also click here to find my resources for buying cheap kids' art and craft supplies online. Disclosure: this post contains affiliate links.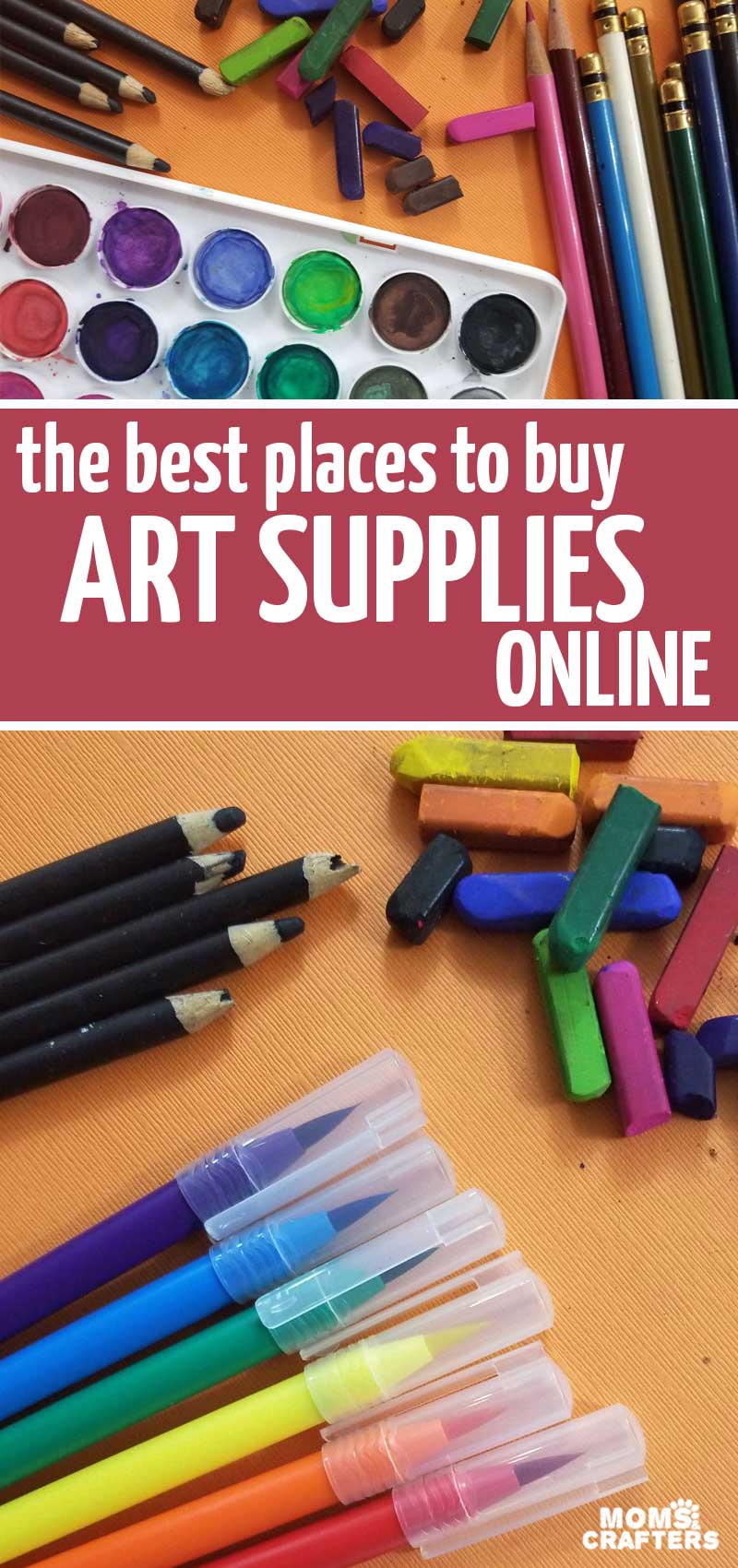 When it comes to finding the best online art supply stores I look at a number of factors:
What the price on the individual item I'm buying is on a few comparative websites.
If the minimum free shipping is reasonable (or if it's cheap enough that paying for shipping instead of buying through Amazon Prime is worth it).
Smaller things like brand selection, the ability to buy smaller packages or larger bundles, depending on my needs.
How easy it is to find what I need.
Below you'll find the best online art supply stores. While some of these are also favorites for crafts the options below are geared toward art materials like drawing and painting materials and surfaces.
While I do have some guides already in place for crafts, I like to list those by niche. Meaning, I have a list of the best place to buy fabrics online and the best places to buy jewelry making supplies online. I plan to make more for different crafting subjects, but for now, I'm focusing on the best online art supply stores.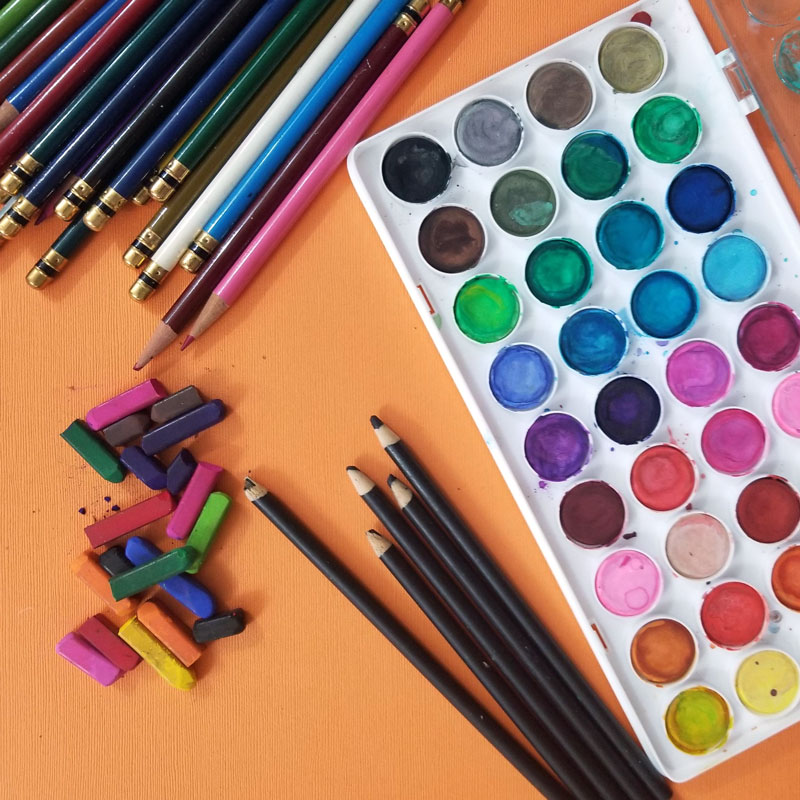 This list does not focus on individual brands such as OOLY, Prismacolor, and Winsor & Newton that have their own eCommerce websites. I wanted to provide a list where you can compare prices for whichever specific art supplies you're looking for.
---
---
Best online art supply stores dedicated to art supplies:
Blick is my absolute favorite from this list and I consistently save by finding brand names for better prices through them. For example, my Prismacolor markers were a solid few dollars less than they would have cost me from Amazon or Michaels because I bought them from Blick.
They also have regular deals for free shipping minimums and low percent discount sales which don't usually apply to major brands that are already discounted. They have a very organized selection of each product, including individuals and packages that can easily be compared for prices and stock.
While I have purchased craft supplies from them as well, they have a strong focus on arts and even have their own store brand that's considered a good quality option.
---
While I have never personally purchased anything from Utrecht, they are very similar to Blick in their shipping prices, selection, discounts, and pricing.
I personally prefer Blick's order-form style listing for products that come in individual colors or sets – it's easier than loading a dozen listings. But I find that otherwise Utrecht does have a very easy to navigate website. They are a definite contender to pull up when buying something specific. They even carry Blick branded materials, and have their own brand as well. Blick also carries Utrecht supplies. (Update: Utrecht has been acquired by Blick so it's basically the same store)
Shop Utrecht Art Supplies here!
---
What can be better than a price guarantee? Mister Art will credit you the difference on your purchase if you find a better price elsewhere.
They feature more of a selection of a wide variety of crafts, so if you're a crafter too, you'll appreciate having more of a one-stop-shop option with competitive prices. Mister Art features a huge selection of the top brands in many many arts and crafts categories.
---
---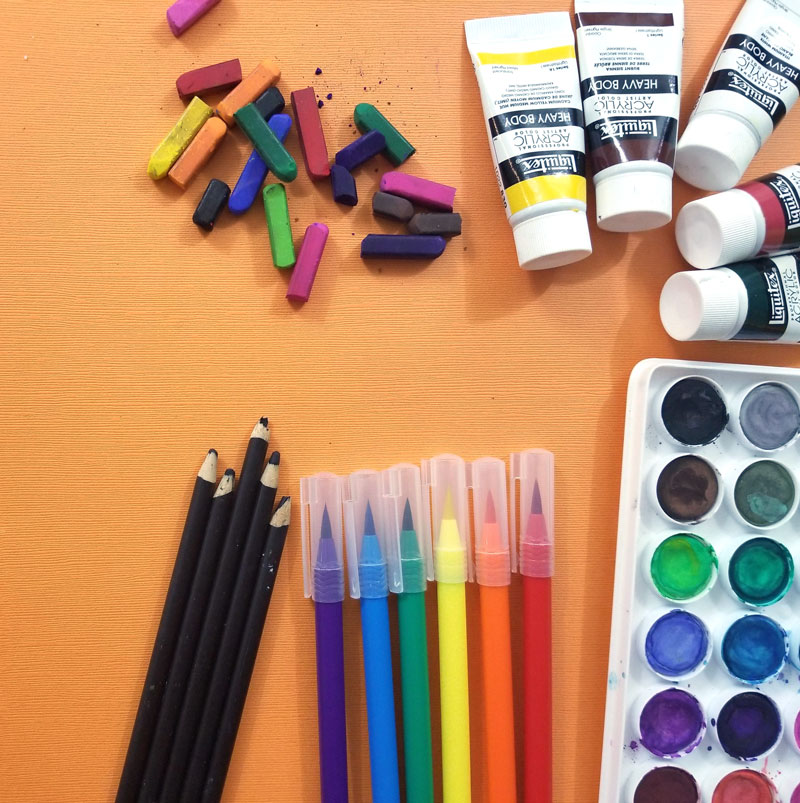 Buying art supplies online non-specialty stores:
If you're wondering which are the best places to buy art supplies online, without necessarily sticking to "art stores" I have you covered. These are some places I go when I'm not doing a "bulk art supplies shopping trip". I often compare prices here to the others as well, especially when it's a bigger investment.
Zulily – This "flash deal" site primarily has clothing and toys, but I've found them to have great deals on art supplies almost daily as well. I check here more for when I want to try new supplies and browse for fun. However, if you're looking for something big and tracking sales, I'd recommend that you sign up for updates on new deals. For example, they've featured Copic, OOLY, Crayola, Prismacolor, and more. You can even follow favorite brands to be alerted to new deals.
Amazon – Yeah, good old Amazon… I almost always compare art supplies prices against Amazon's. Prices there are so variable that it's hard to know what's best to buy where, so comparison is a valuable tool. I also like buying from Amazon for single, cheap items that I just need quickly.
Walmart – While the selection on Walmart.com isn't quite as good as other resources, they tend to have bottom dollar prices on most name brands when they have what you're looking for. It's worth a quick check-in to compare prices. Since they also have a marketplace there for other retailers, you might find a good deal!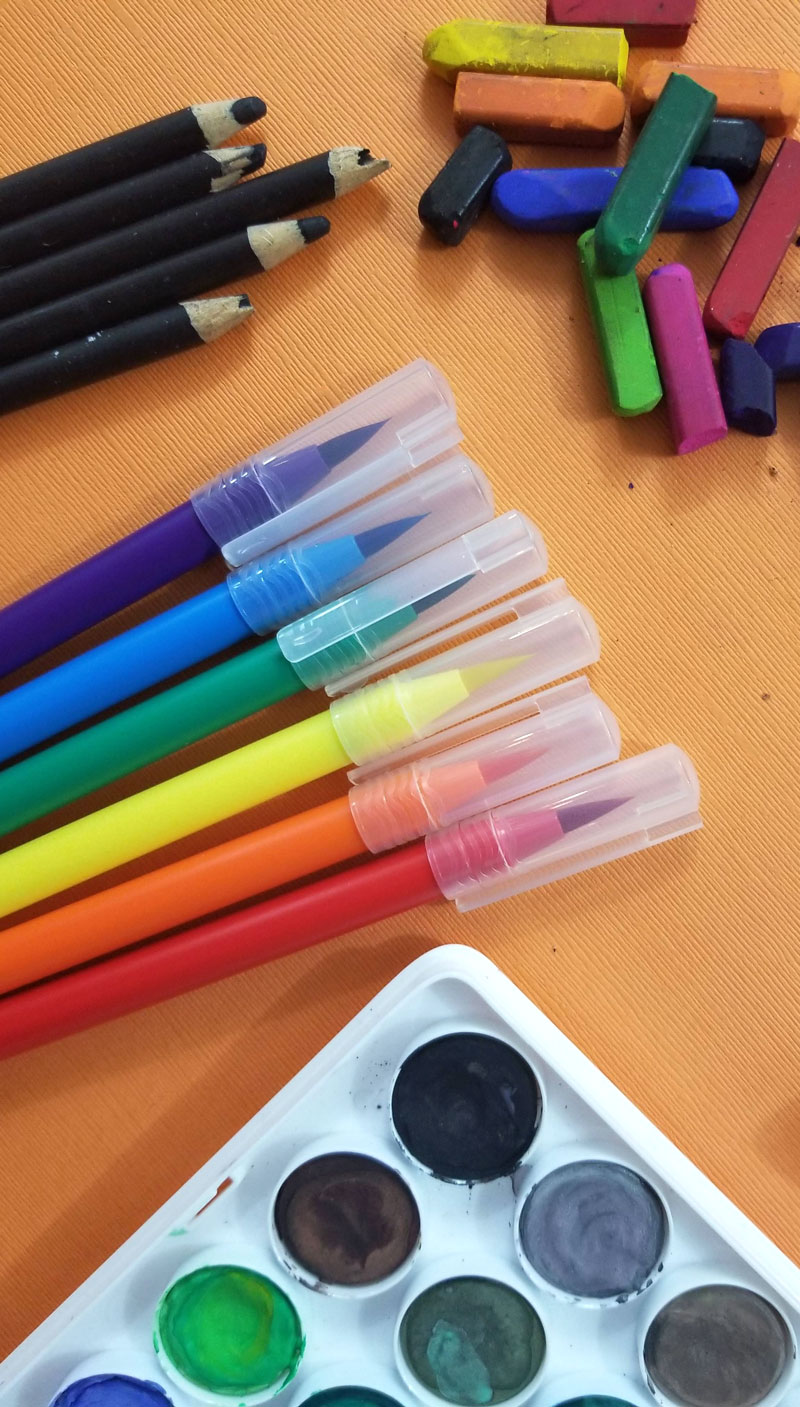 ---
---
What are your best online art supply stores? Comment below!