Tis the season to spoil the crafter in your life with cool craft gadgets, including these fantastic picks, hand chosen by crafter-in-chief, yours truly! These ideas are a great add-on to my list of gifts for the crafter who has everything. This post contains affiliate links. Some products featured here were received free of charge for review purposes.
---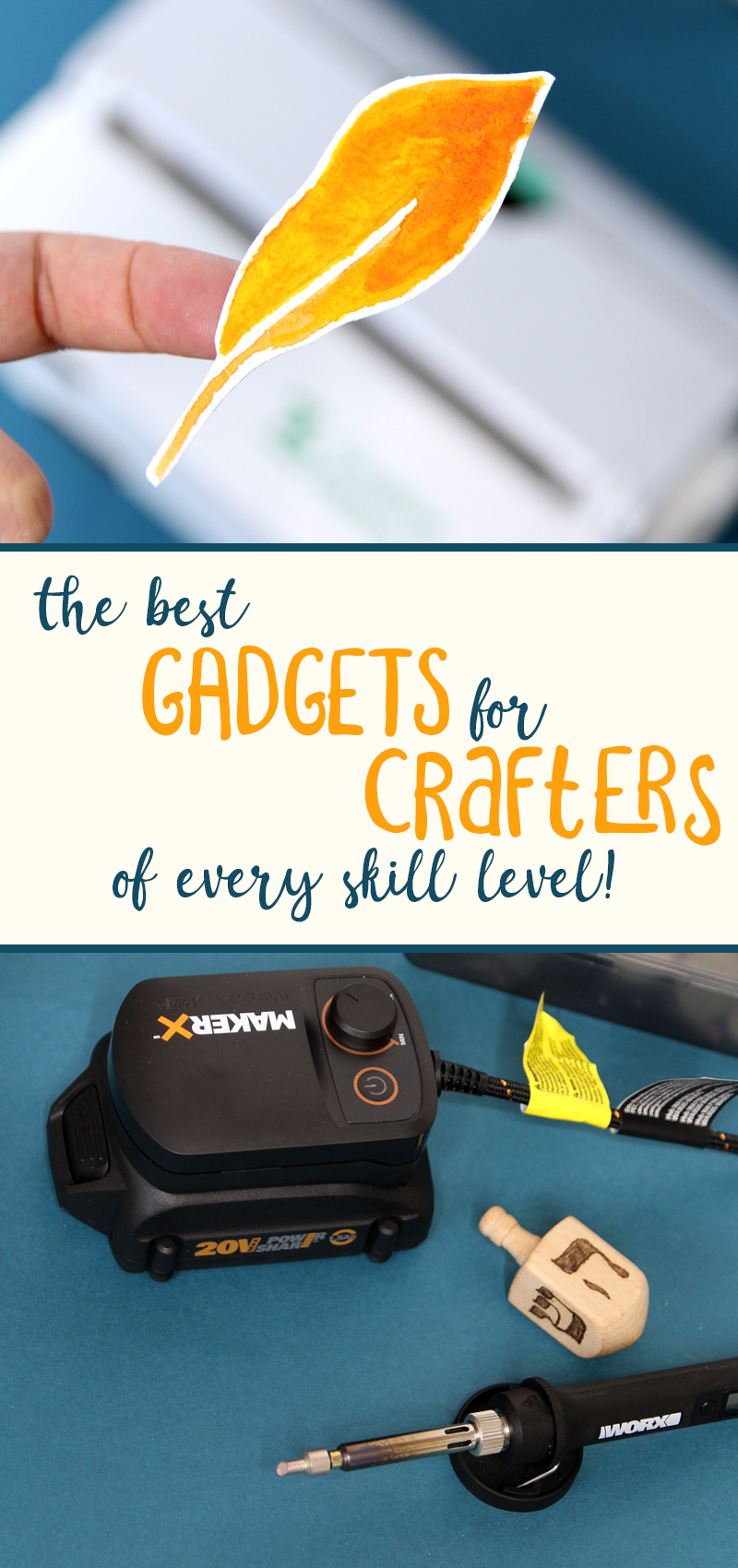 Ah, gift giving season! We love it, we hate it, we can't wait for it, and we get a little overwhelmed by it.
I personally love the joy of giving (okay, and getting) gifts. But the real stress comes when you can't figure out what to buy! What do you get your mother-in-law? Ooooh, she loves to make stuff! Go on from there.
The worst that'll happen is that it'll be regifted. And yeah, that's frustrating. But the truth is, if you gave it your best shot, that's their problem!
So what makes a crafter really happy? Craft gadgets, of course!
Here are some top picks for craft gadgets for a diverse set of crafts!
Frankly, it's hard to curate this kind of post. What constitutes a gadget? What do creatives really want? I gave it my best shot, based on the things in my craft room that I know and love, and I hope the crafter in your life (even if that's you – sh – I won't tell!) will love.
And keep your eyes open for some exclusive discounts on some of these!
Craft Gadgets and DIY Tools for Crafters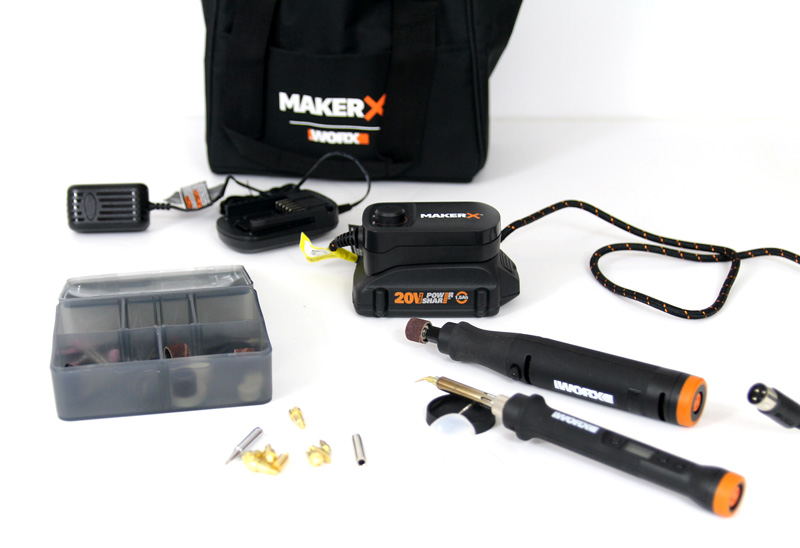 The MAKERX is a crafter's dream gadget. It's portable, versatile, AND very high quality in the tools that it features. The Wood and Metal version that I reviewed is a combo rotary tool and woodburning set, complete with a case to store your bits and a carry bag.
The MAKERX is a portable, semi-cordless tool set that features one hub that is compatible with a number of tools in the line. The 20V battery pack charges in a separate charger which then goes into the hub to power any tool in the MAKERX line. Here's the deal: the tools themselves are of incredible quality AND aren't proprietary – something that I'm wary of. That means that the rotary tool is compatible with mainstream rotary tips, and the wood burner works with the tips from my old not-as-cool tool as well.
The speed has an easy dial on the hub, and the heat tool has a range of temperature – and heats up in less than a minute!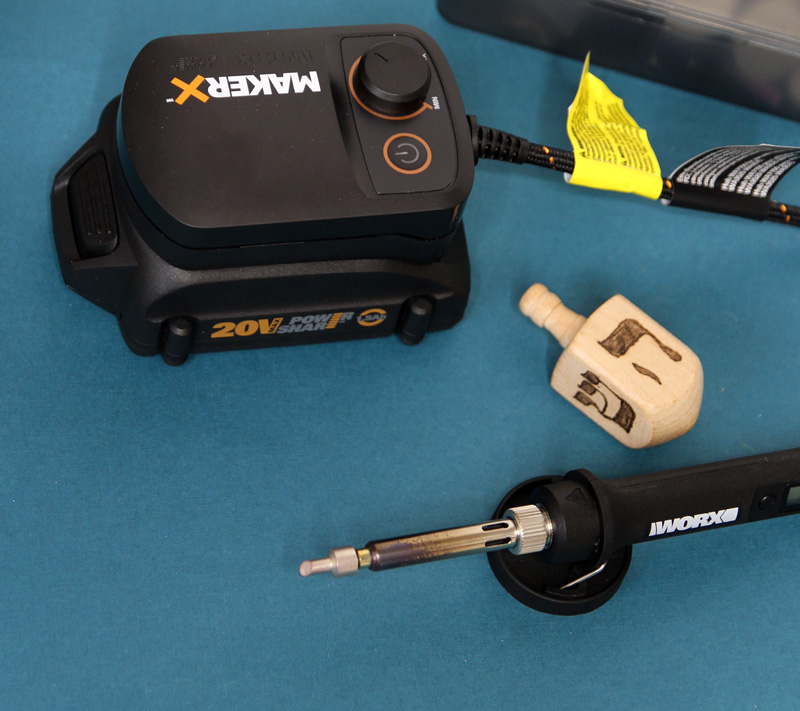 So far, I've used it to (among other things) add letters to a plain wood dreidel, doodle on a peg doll, turn a craft cube into a die, and best of all: trim down a dowel from 12 inches to 3, sanding the end smooth, so that it looked like it came that way! It's so easy to use, and ergonomic as well.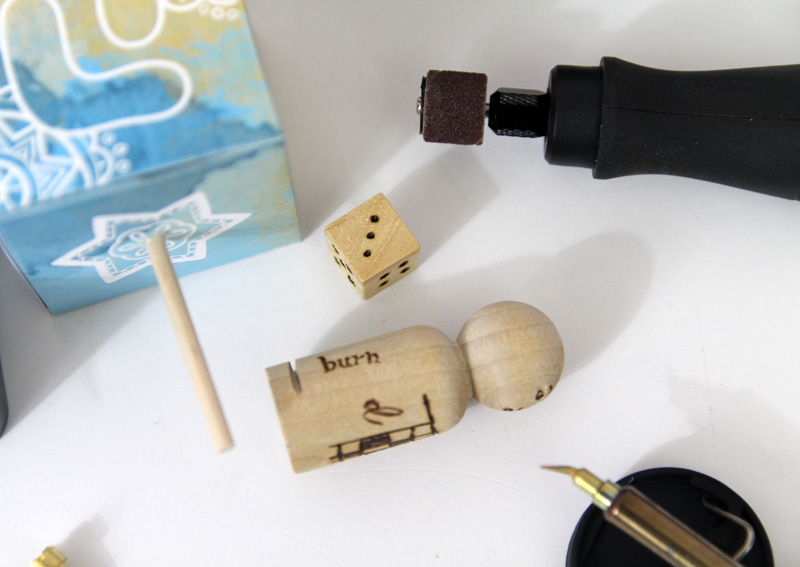 While I hope to try more from the MAKERX line in the future, as I need those tools, so far this is an incredible, versatile craft gadget to keep handy in the craft room!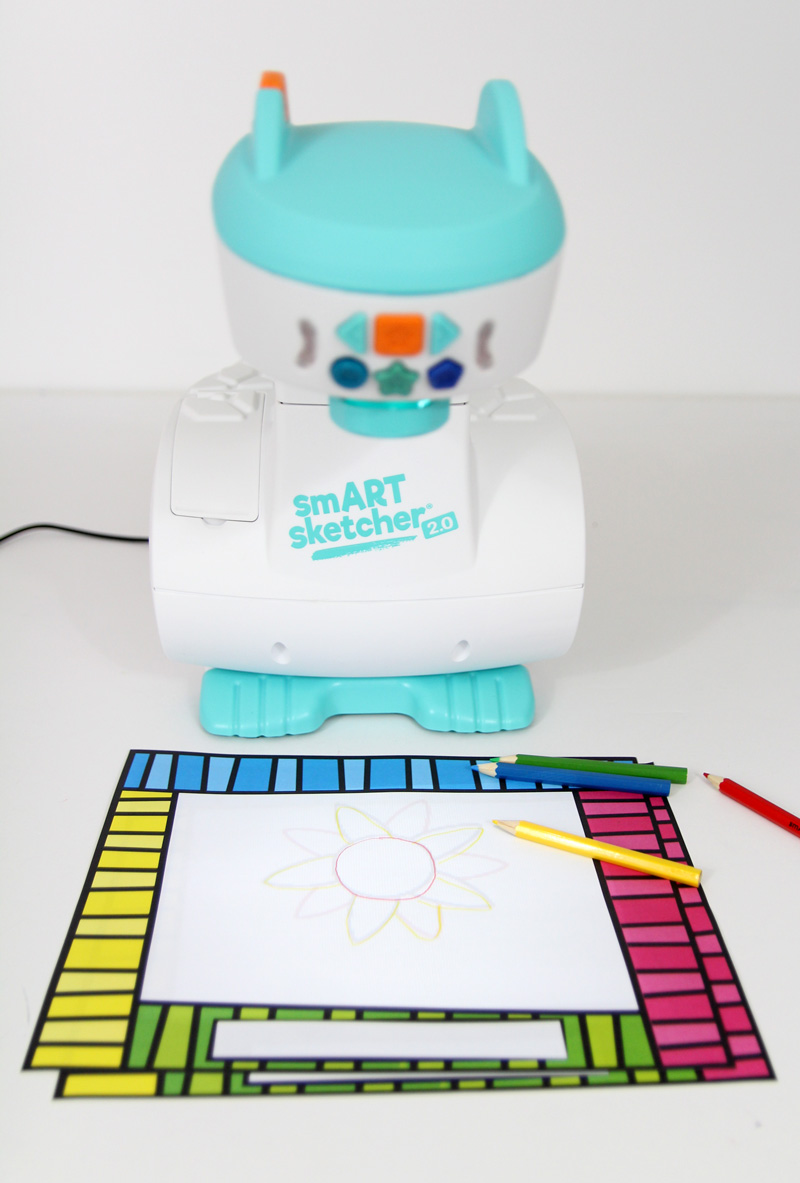 We tried the smART Sketcher a few years ago, and loved it. The smART Sketcher 2.0 is an improved version of these fantastic drawing and sketching lessons! These are simple drawing tutorials for kids, featuring sketches on different topics, and integrated STEAM lessons. It's a perfect craft gadget for kids of all ages. The 2.0 is more durable and sturdy, has better hardware, and has new built-in storage.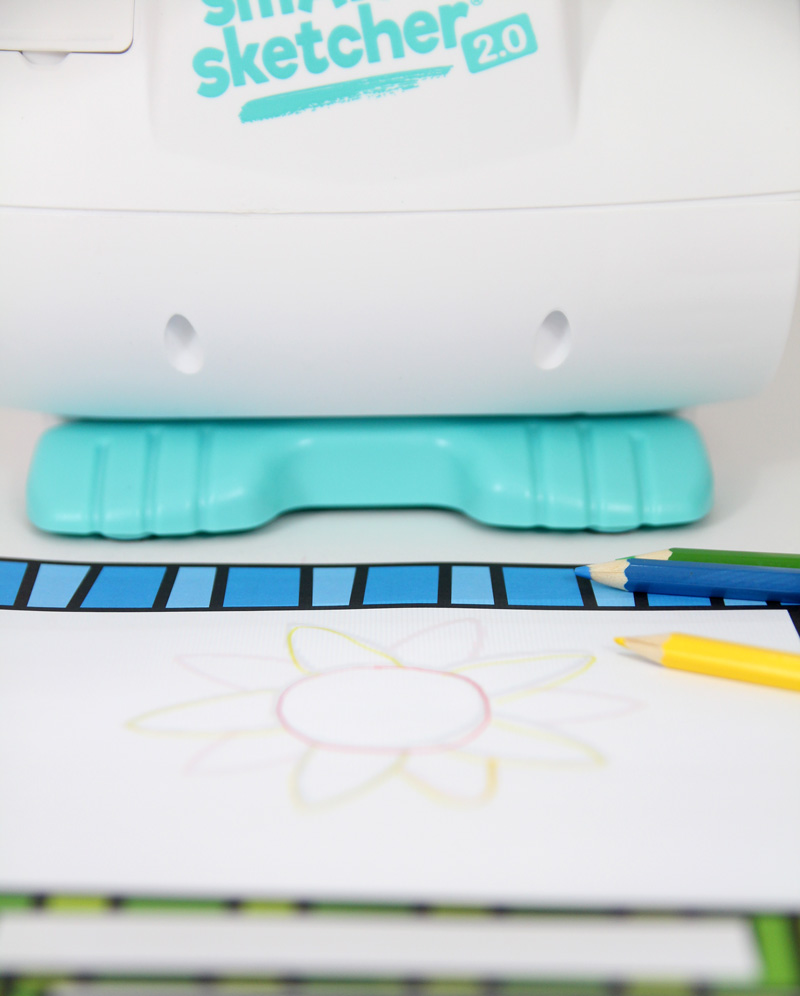 Y – my artsy kid – is obsessed with this as he can draw all the things he wished he could . The buttons are really easy even for young kids to learn. While you CAN connect it to the app for more features, you can use it totally offline, out of the box, as is too. That makes it a cool gift for the creative elderly as well.
You can expand with more SDs with more tutorials, and it's completely self-storing – down to your spare SDs!
As an adult, I enjoy it too. You can project photos and trace them, making it very versatile. You can use it for lettering, by projecting lined templates, or even tracing sheets. Trace simple doodles onto sticker paper, and use them in bullet journals, planners, and more. Use it to letter placecards, greeting cards – the possibilities are endless!
Use code MOMSANDCRAFTERS for $5 off.
Crop a Dile Power Punch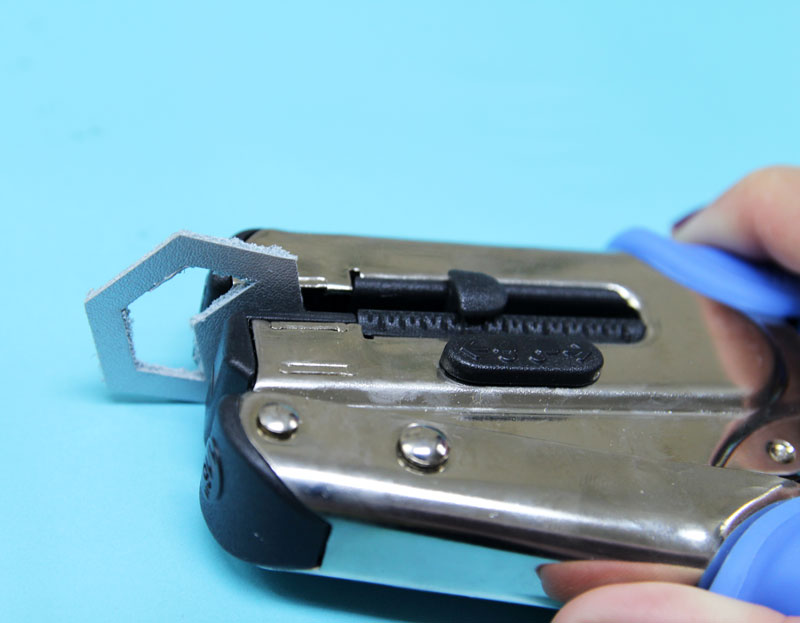 This handy tool, or low-tech craft gadget, is a favorite in my craft room. It is a super strong hole punch, available in a variety of sizes that reaches deeper than a typical hole punch. But the real reason I love it? It's a POWER punch! It punches through leather, felt, thin metal, and so many more thicker materials that I enjoy creating with!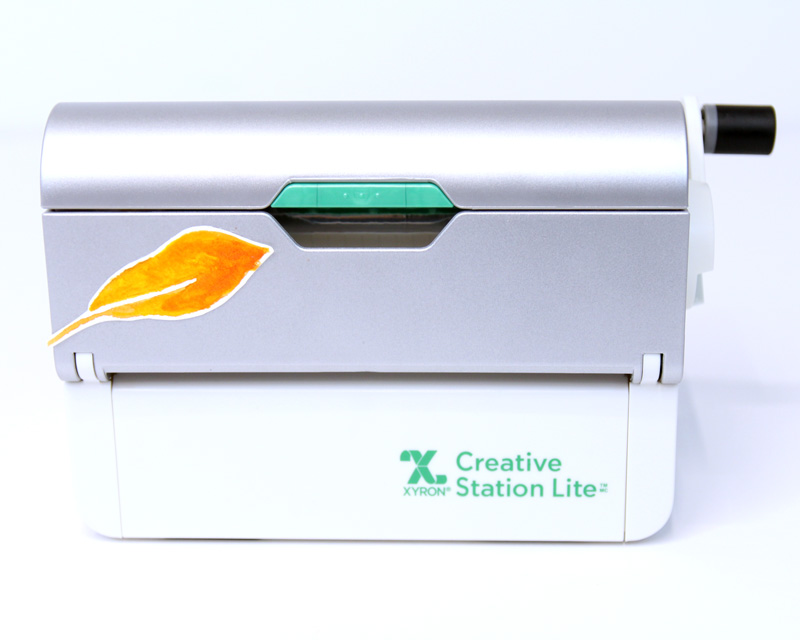 Sticker everything with another super fun low-tech but brilliant craft gadget! It's non-electronic, and as simple to use as turning a crank.
When I was a tween, I enjoyed my purple X shaped Xyron sticker maker to the max. I made endless decorations for my school binders. The Creative Station Lite is a sticker maker plus! You can get cartridges for magnets and cold lamination as well.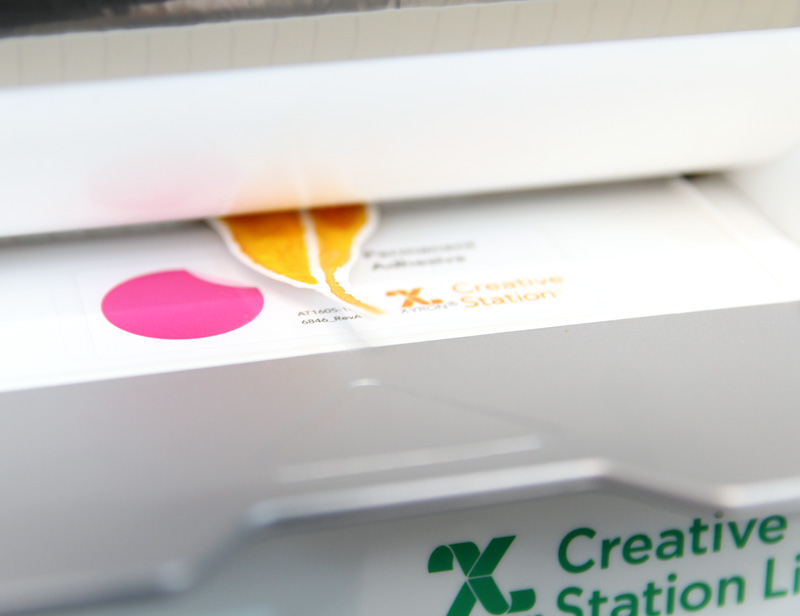 The sticker maker is really fun both for making stickers out of layered paper projects, and for use as a thorough adhesive for layering the paper crafts themselves. Use it for cardmaking, scrapbooking, and more. I also love it for "stickering" other materials – such as felt cut outs! And my favorite? I get a kick out of turning watercolor sketches into stickers too – just like this one that's decorating my Creative Station Lite!
Use coupon code CRAFTERS10 for 10% off through 1/31/2022.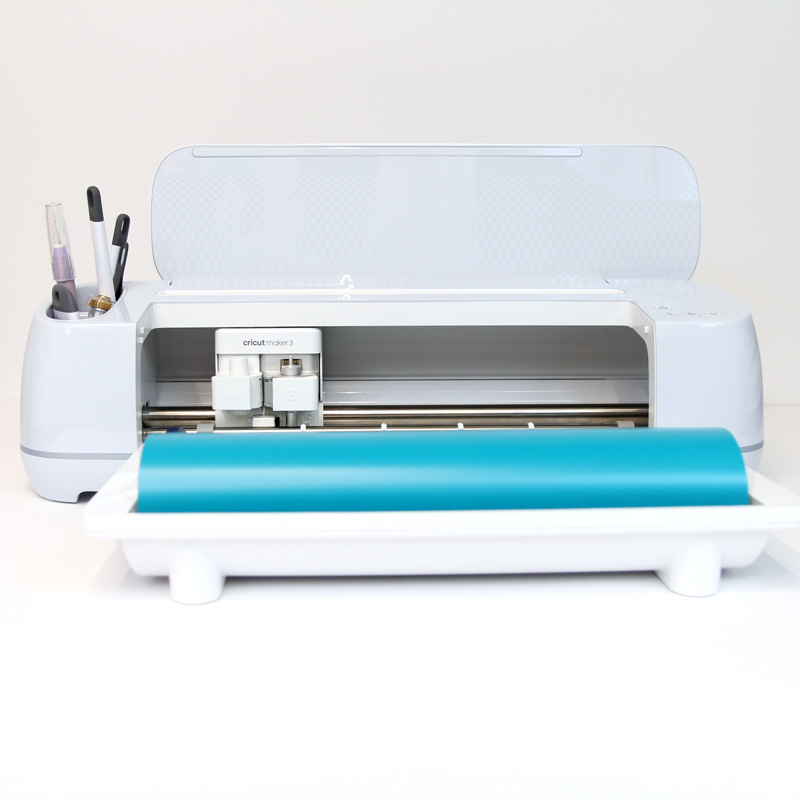 Where do I even start with Cricut? We all know that a Cricut is a dream craft gadget. And if you can afford to buy one for that crafter in your life – or even to upgrade the machine they already have – you'll truly make their day!
I have owned/tried the Cricut Explore Air 2, Cricut Maker, Cricut Maker 3, and Cricut Joy. The Maker 3 is hands down the best of the lot, but any of the full size machines are a fantastic gift. The Joy is a great gift as well – but I recommend gifting even the cheapest full size machine for someone who doesn't have any Cricut. I love the Joy as a second machine to keep around the house for quick projects, rather than keeping it in my craft room.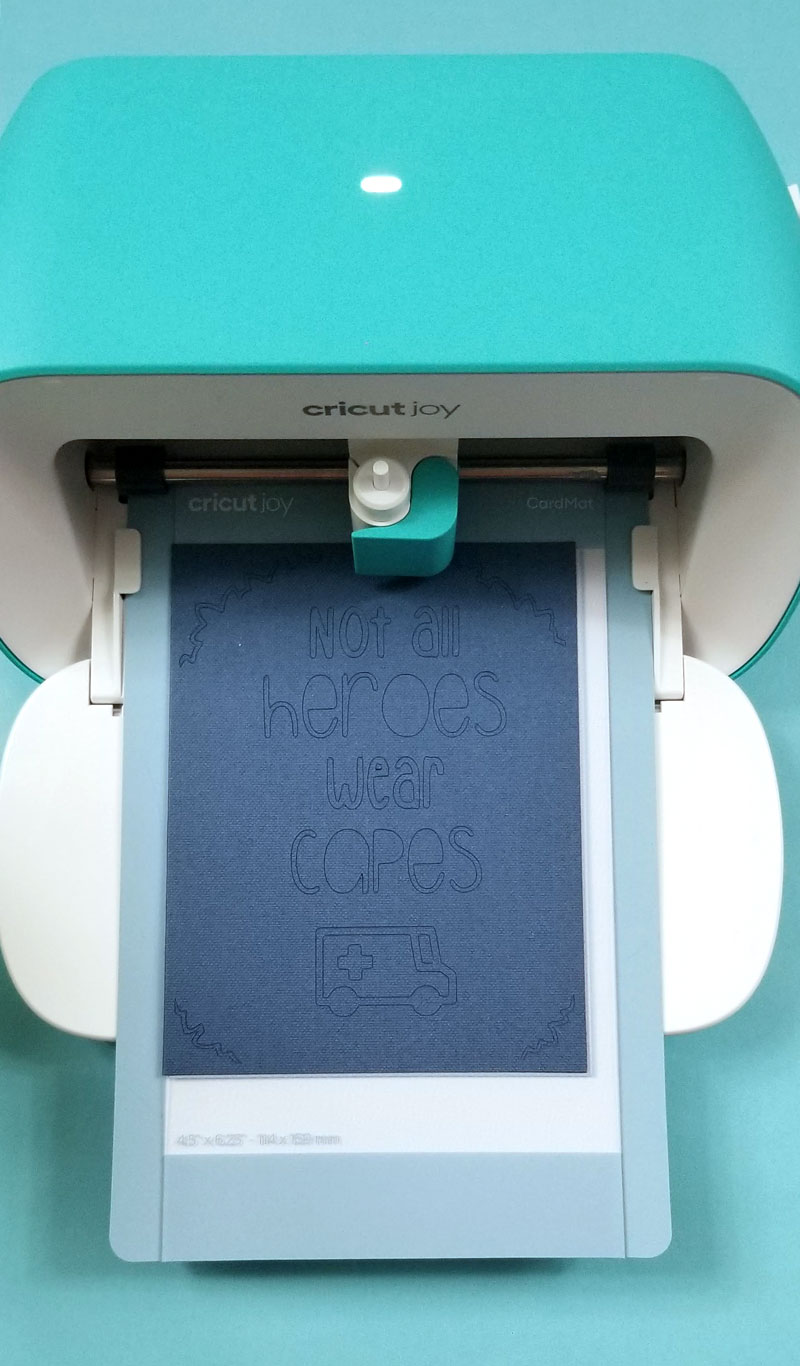 You can check out my Cricut machine comparison chart too. Or, read my full review of the Cricut Maker 3.
And if you've got a Cricut owner to gift to? Accessorize them! It can be expensive to run, so adding on to their repertoire can be a fantastic gadget gift.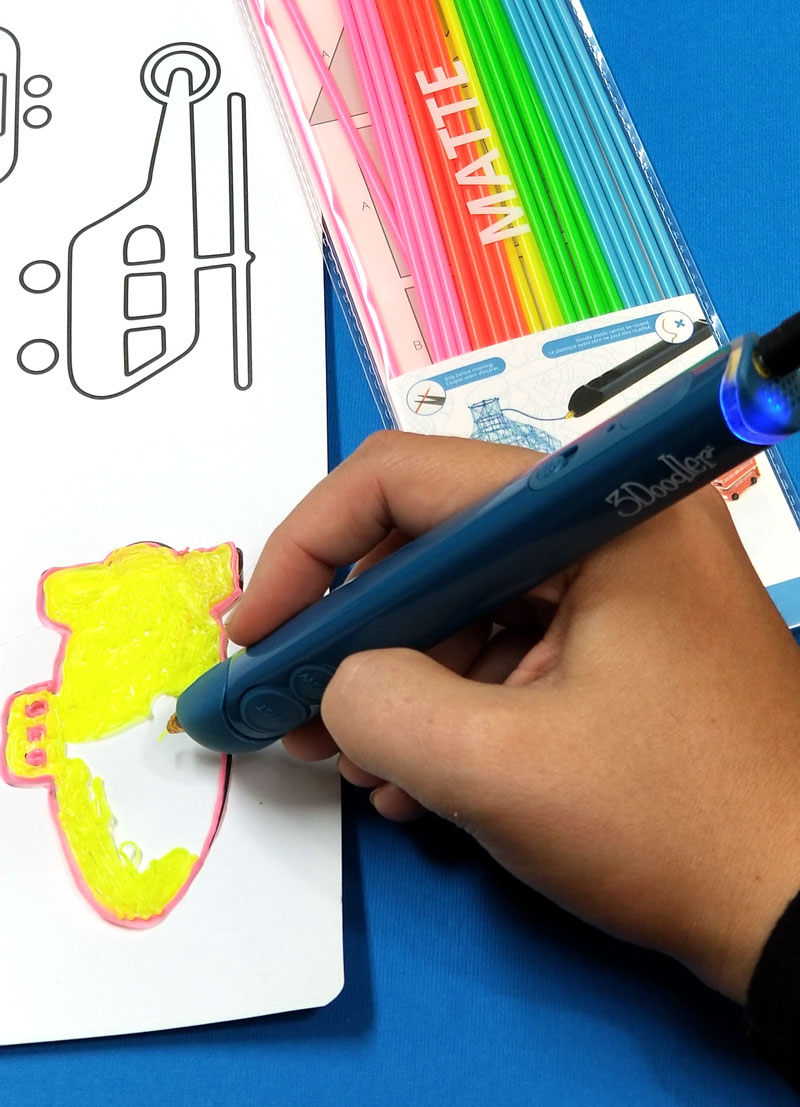 The 3D printing pen that went viral a number of years ago is a favorite of mine for when I want to just sit back and relax while crafting. I've made jewelry with it, and spinning tops, but there's much more that you can do! If you have the patience, you can plan 3D models. If you are a relax-crafter like me, you can do so much with it too. Make phone cases with their flexible filament, use the crystal clear one to make personalized gifts like keychains or pen toppers – the possibilities are endless.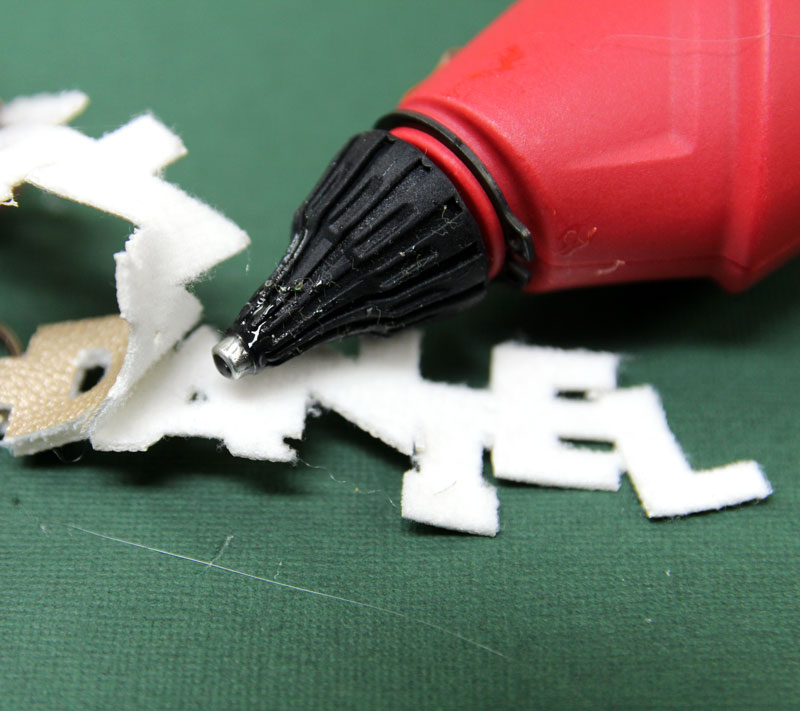 There's nothing like a good quality glue gun to make crafting go smoother. Yes, quality does matter when doing more heavy duty projects.
The Arrow glue gun that I use has an adjustable flow nozzle so that you can slow things down a little for projects that need it, but get plenty of glue out easily when the project calls for lots of it. I like the built in stand, the fact that it has an on/off switch, but most of all: it does the job and does it well!
Non Craft-Specific Gadgets – that crafters will love!
Not every craft gadget is designed specifically for crafts, but some will be there for you just when you need it!
Stand Up Desk Adjustable Height Mobile Workstation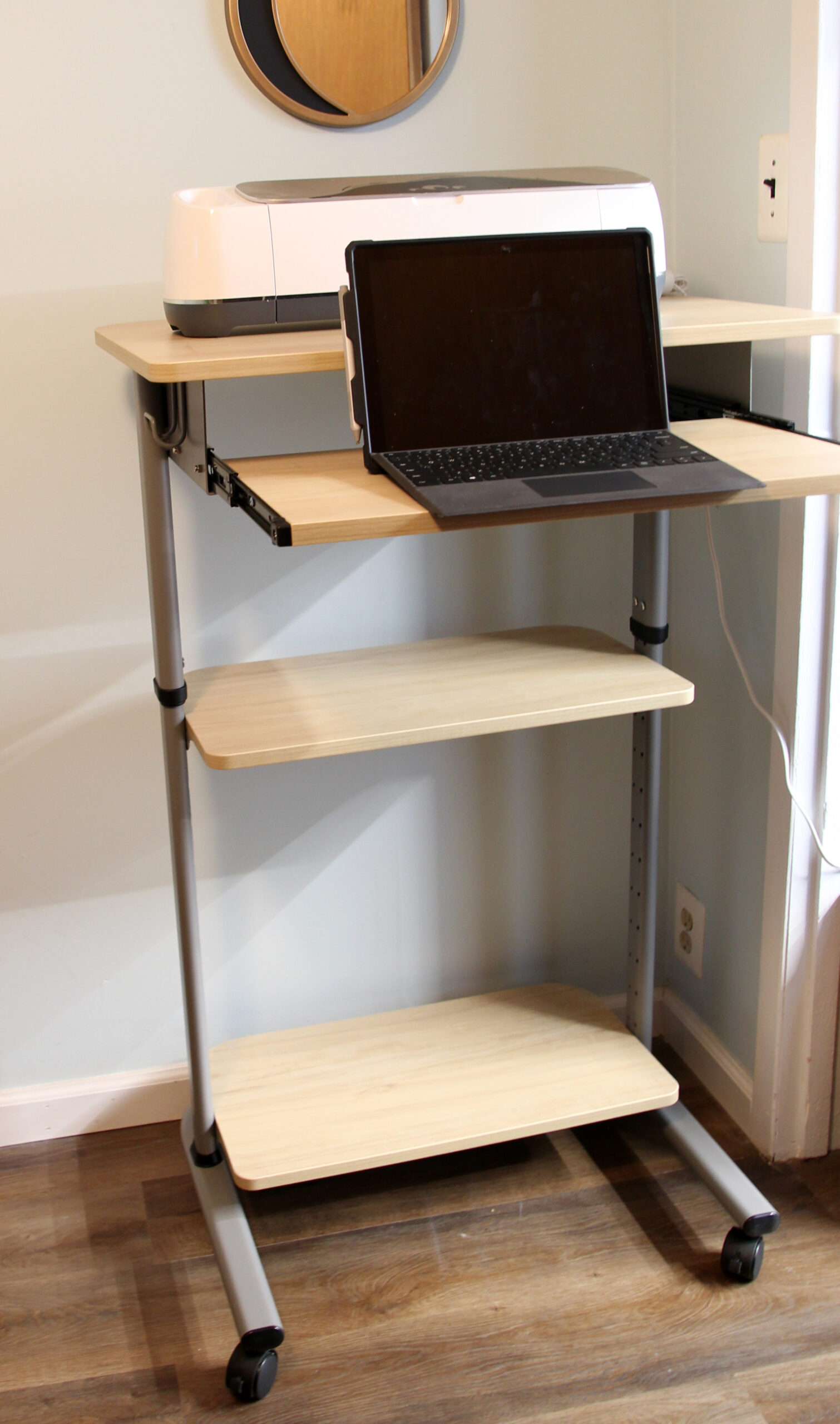 I was actually really needing a solution for my sewing machine, and Stand Up Desk seemed perfect. But when I assembled it, I knew it was perfect for my Cricut crafting needs! I put it at the highest level, and placed my Maker 3 on top. The pull-out keyboard tray is perfect for when I need my laptop right in front of my face, or for when I need a little extra support for longer mats.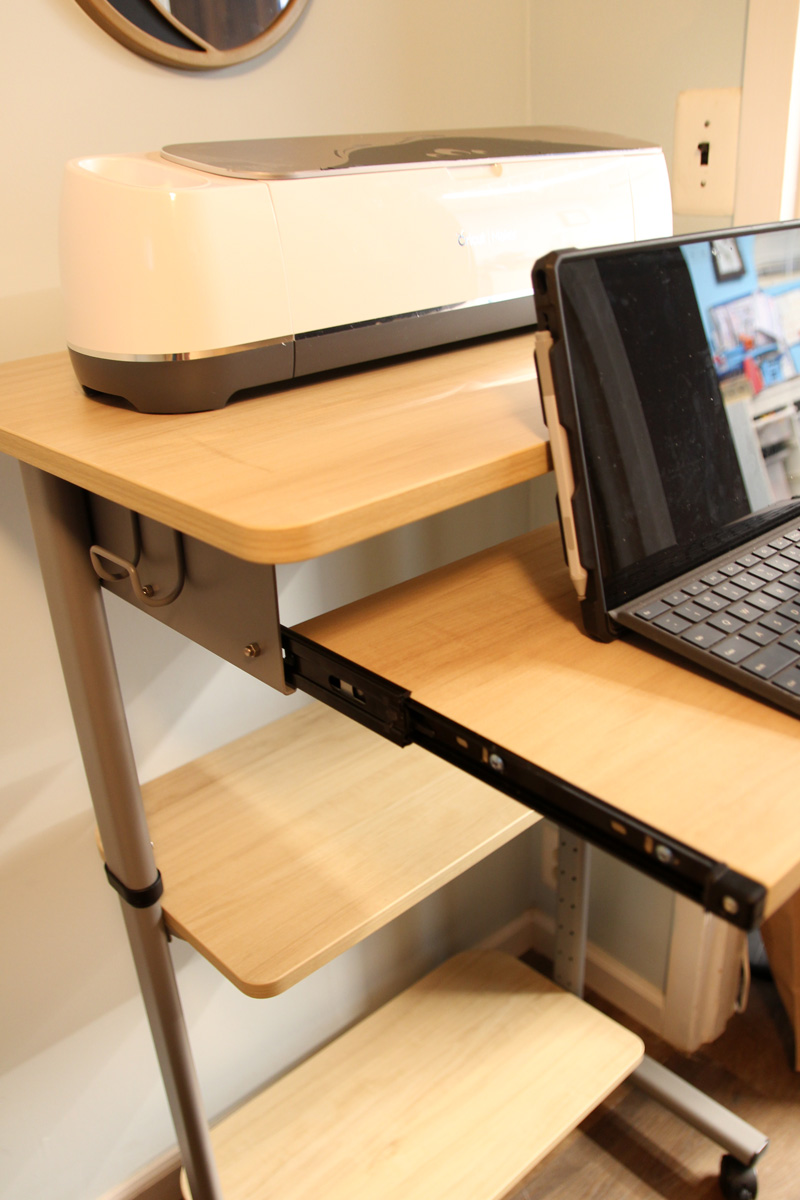 And the shelves are fantastic for keeping extra mats, containers with tools, markers, materials, and more handy.
It was a bit of a challenge to assemble, but once we got it together it's rock solid. It's a well-made desk that's sturdy and will hopefully give me many years of crafting fun.
Stand Up Desk is a fantastic all-around crafting solution. It's wide and solid enough to hold multiple die cutting machines, to hold a good computer, and to serve as a much stronger crafting cart solution. It's also a great solution for larger craft rooms with multiple connected devices, as you can roll it around to each device as you're using it.
Use code momsandcrafters10 for 10% off your desk.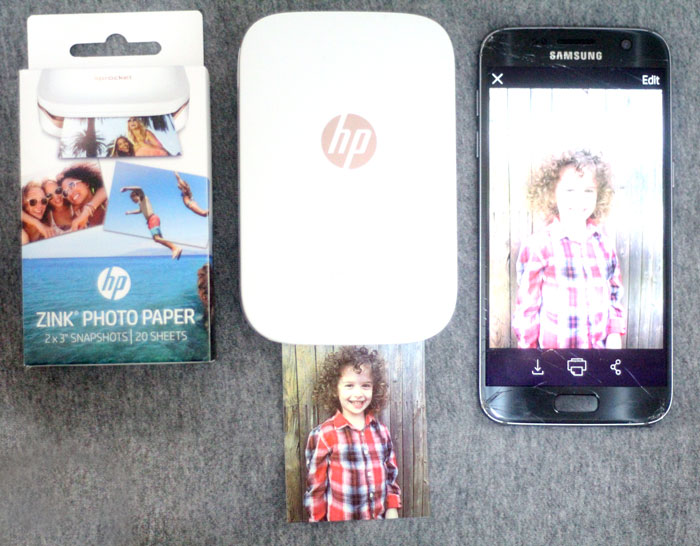 We love using the HP Sprocket super portable photo printer for photo crafts. It prints on sticky backed paper – making it great for parties and crafts. Compared to other options out there, we find it quite easy to connect to our device, and it's always fun to watch that photo come out!
Bonus: Drawing Device – Surface Pro or iPad with Apple Pencil
I try to avoid putting the obvious on a list like this (doesn't anyone want an iPad?) but since you might be buying for someone you REALLY love, and you might not realize that these types of devices are EXTRA cool for creatives, I figured I'd throw it in.
Really, I was just going to put an Apple Pencil on this list of craft gadgets. It's really a great gift for iPad users who might NOT have it already.
However, the device too is an amazing shot for those who love to draw, and possibly bring their crafts from start to finish in a more tangible way.
I personally use the Surface Pro for all my work, illustrate my crafts on it (using the free Sketchbook app), and use it as a full-fledged computer. If the recipient doesn't need it as a computer, the iPad is a better shot, to use with the more intuitive Procreate app.
What are your favorite craft gadgets? Comment below!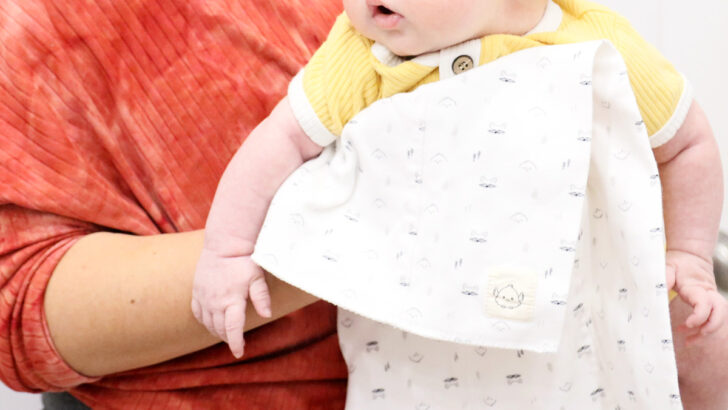 These baby sprinkle gift ideas are perfect for a second baby or beyond! When you're done, check out my favorite luxury baby gear and products …