The amount of DIY seashell jewelry ideas out there is endless… but these cool crafts are some of my favorites! Find the full list of jewelry crafts or scroll through for seashells only! Disclosure: This post contains affiliate links.

After a long day at the beach, you've collected a ton of amazing seashells. After you get home, what are you supposed to do with all of these beautiful shells?
If you are looking for a summer-inspired DIY jewelry project that will look it was bought at the shore, then you've come to the right place! These DIY seashell necklaces, earrings, and bracelets can all be made right in your own home. No sand or surf required!
During the summer months, we all want a little piece of the beach with us, and now you can make that happen with these seashell jewelry DIY projects. They don't take a lot of time to make, and they also make great gifts for birthdays or other special occasions. They are also wonderful party crafts for teens for a beach themed party!
Below, you'll find a great list full of seashell jewelry DIY ideas. It's broken up into categories based on the type of jewelry:
Necklaces
Earrings
Bracelets
What are you waiting for? Grab your seashells and get crafting!
---
Seashell Necklaces DIY ideas:
These necklaces are a great way to show off your beach love! They're perfect for any bright summer outfit.

1. Seashell Necklace by Moms and Crafters
This open-ended craft is perfect for teen summer camp, a beach party, or any day just for fun! Make it using air dry clay, and color it with rich tones of gouache paint. Press in chalk pastel shavings or glass glitter for color.
2. Sparkly Marbled Shell Necklaces by Pink Stripey Socks: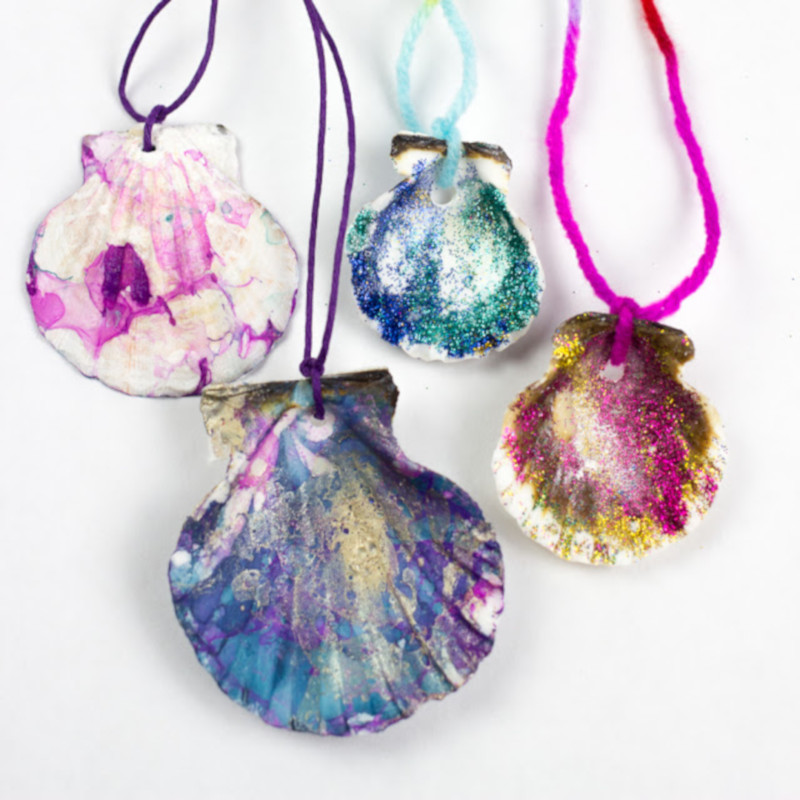 Give your outfit a touch of mermaid flair with these sparkly marbled seashell necklaces! It's a brilliant use of glitter and not overdone.
3. Mermaid Necklaces by Mama Papa Bubba: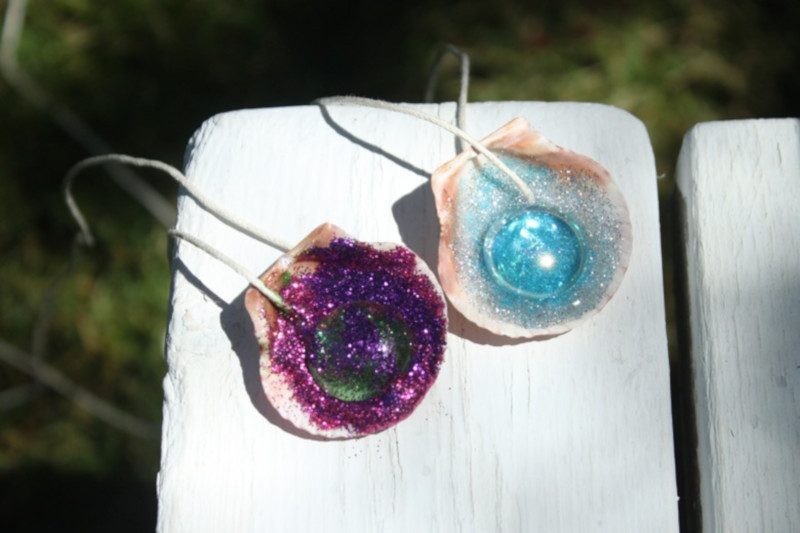 These mermaid necklaces are truly unique! Using a glass gem, they give the appearance of having a pearl inside.
4. DIY Seashell Necklace by KalynBrooke
Show off the natural beauty of your seashells with this easy to make necklace. No paint or sparkles are needed to make this beautiful accent piece!
5. Silver Leaf Seashell Necklace by Lovely Etc.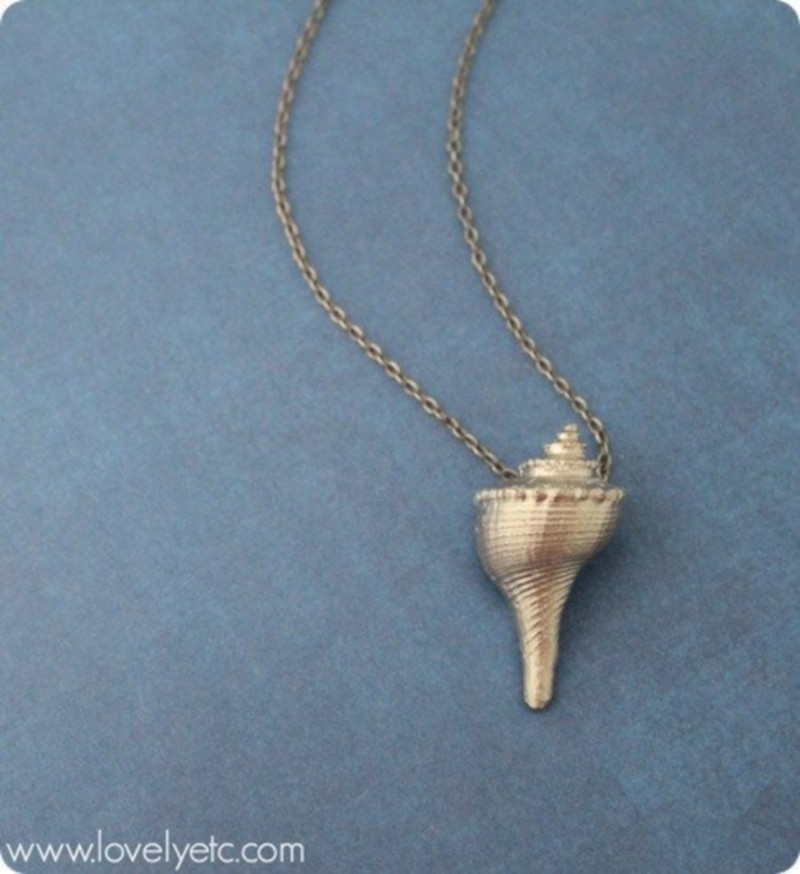 With a classic gold coloration, this necklace goes with anything! It's the perfect necklace for any beach party.
6. DIY Seashell Choker by Brit+Co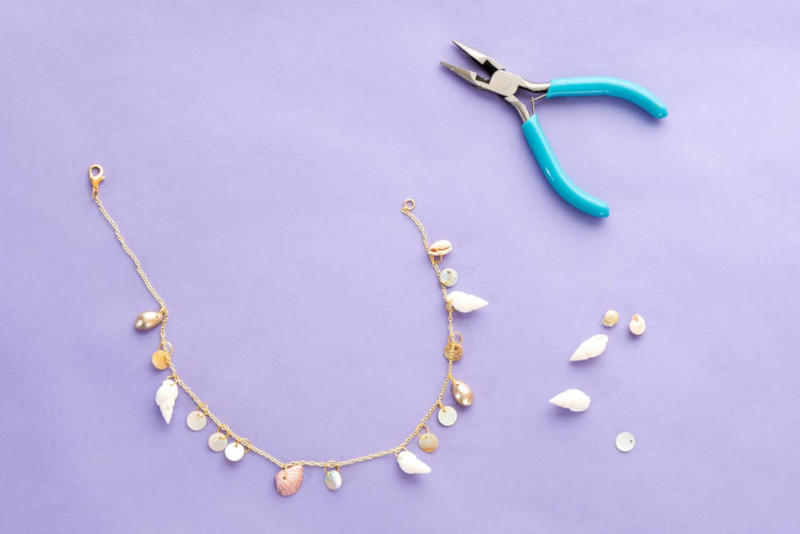 Using smaller shells to make this choker necklace gives it a stunning delicate look!
---
Want to learn how to make jewelry out of anything? Get the book!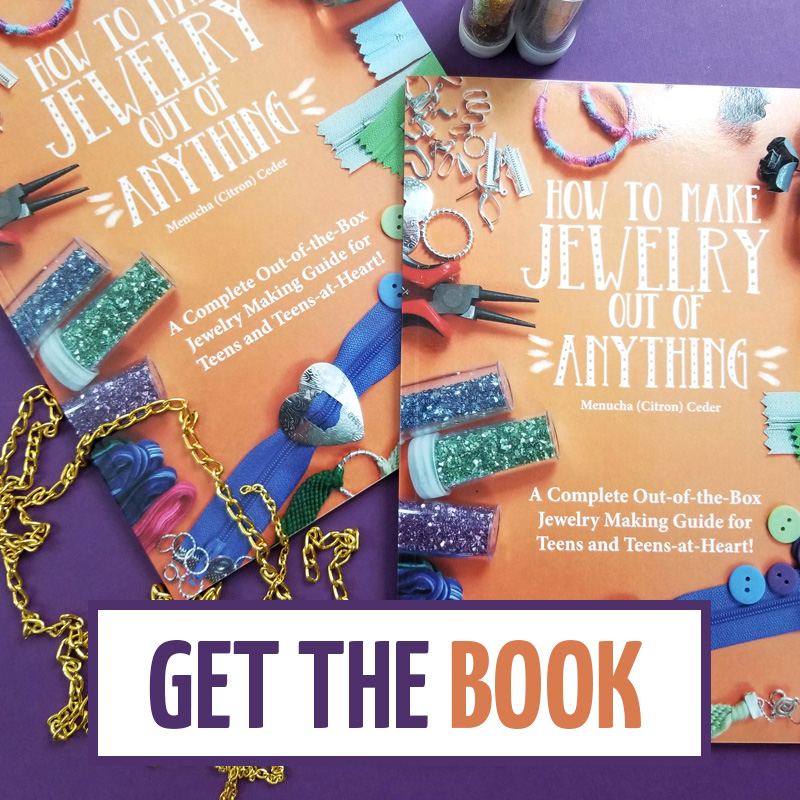 ---
DIY Seashell Earrings
Make your own seashell earrings with these crafts, and keep the beach memories with you anywhere you go!
7. DIY Seashell Earrings by PinkWhen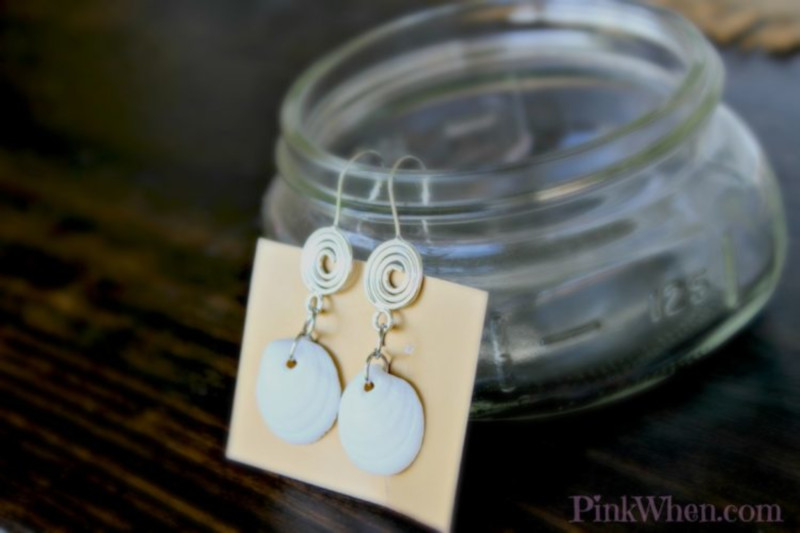 Show off your favorite shells anywhere you go with these awesome earrings!
8. DIY Seashell Earrings by Moms and Crafters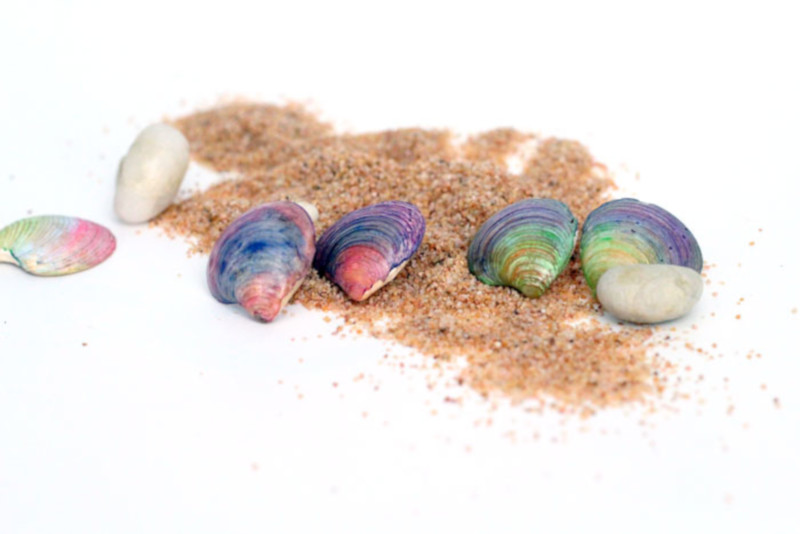 These DIY seashell earrings are so easy to make, easy to make look spectacular, and a great craft for all ages. Use watercolors and finish them off with a glaze of clear nail polish! When you're done, use E6000 glue to stick a flat pad ear stud to the back.
9. DIY Seashell Hoop Earrings by Barefoot Blonde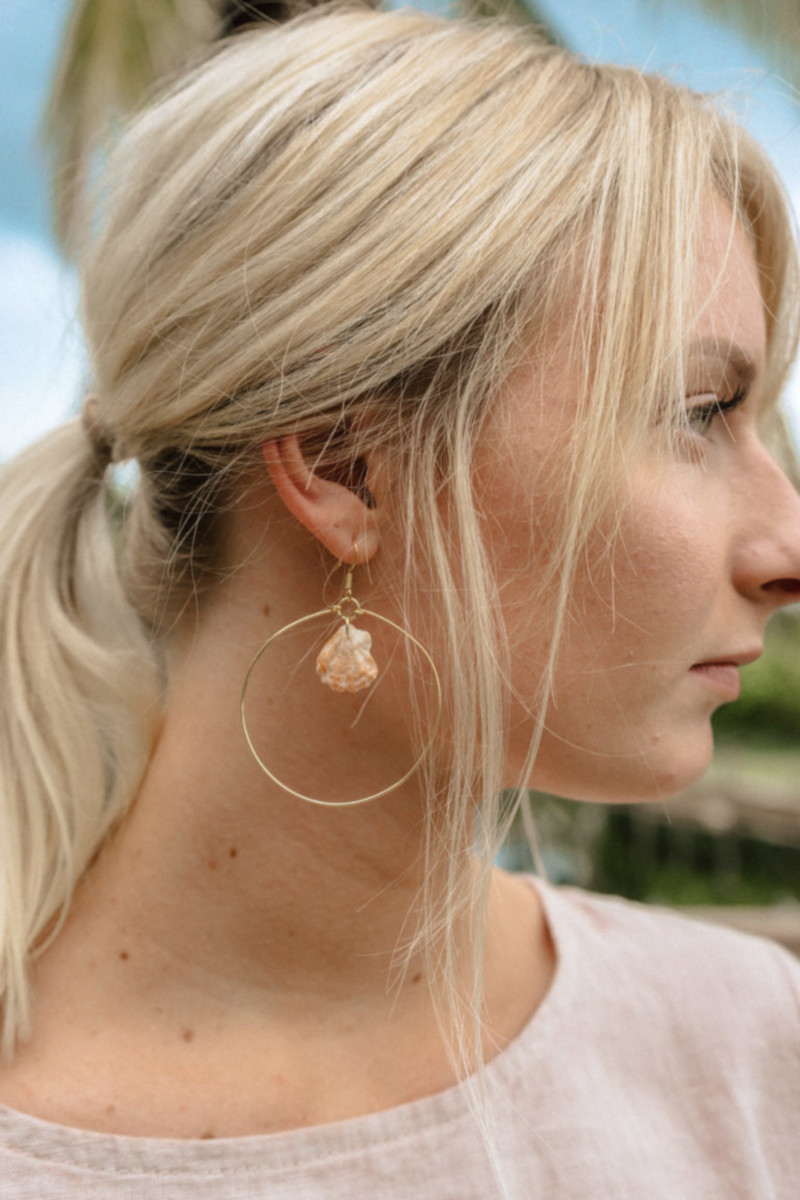 Keep it simple with these DIY seashell hoop earrings. A classic hoop design, with a fun beach twist!
---
DIY Seashell Bracelets
These awesome DIY seashell bracelets are so pretty, and so easy to make too!
10. Seashell Braid Bracelet by The Spruce Crafts
Show off your love of the beach life with this seashell braid bracelet! This accent bracelet would go great with any look!
11. DIY Silver Leaf Shell Bracelet by Sand & Sisal
This DIY silver leaf shell bracelet is like a homemade charm bracelet for beach lovers! This would be perfect for a fun summer craft, or as a gift!
Do you collect seashells when you go to the beach? What's your favorite seashell jewelry DIY idea? Leave a comment and share!