Two years ago, I shared some adorable mermaid earrings and apparently lots of people secretly wish they were mermaids, because it was quite popular… so I decided to pull out that same batch of shells and make a seashell necklace – or four. Disclosure: this post contains affiliate links.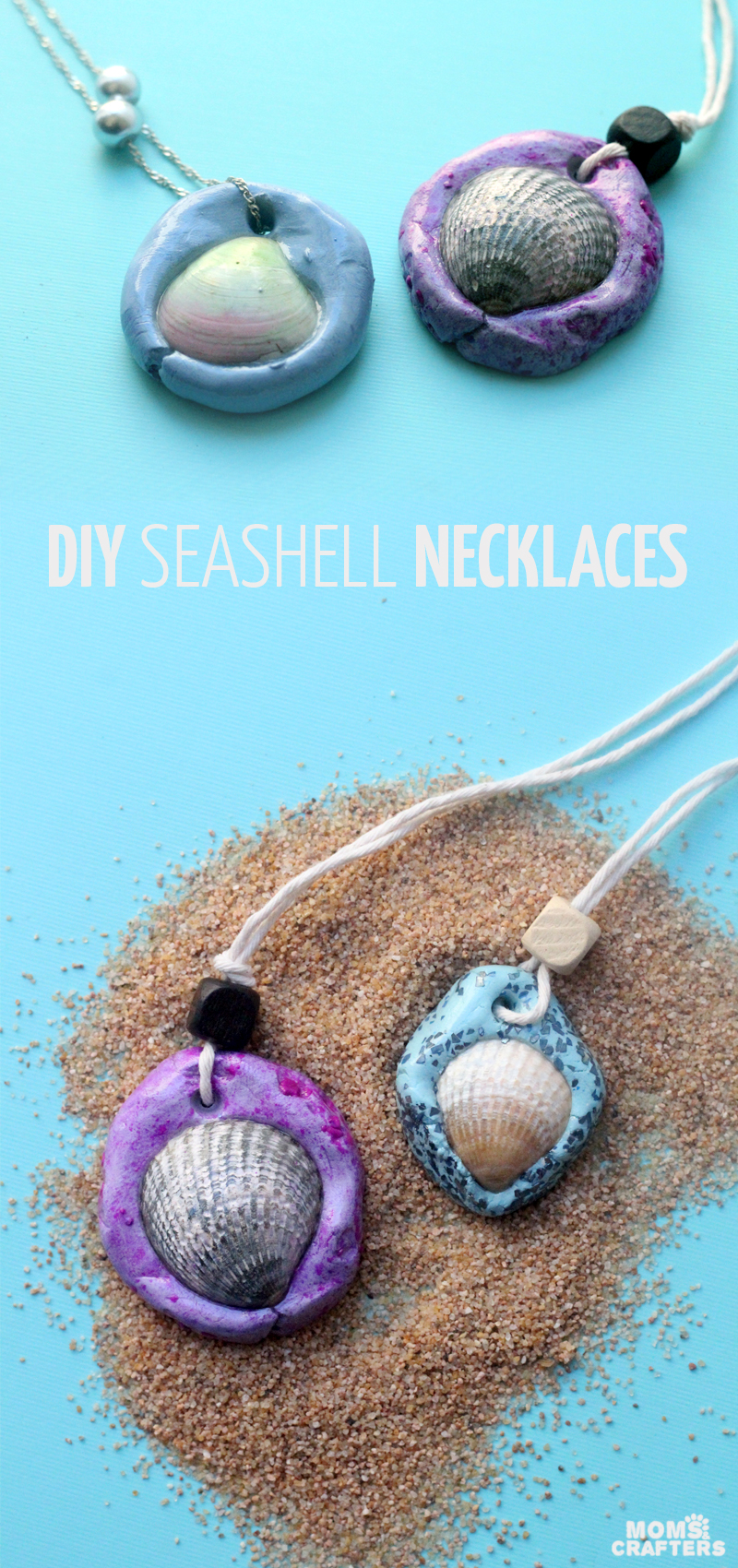 Full disclosure: I am not a 10-year-old girl. I'm a 28 year old mom of two boys who somehow comes up with things like this. But y'know being a tween girl seems to come naturally to me, minus the drama…
So while I might convert it into a key chain once I realize that I'm not going to wear these around, it's interesting that this is what I came up with. Truth is, the silver chain style isn't that childish – I'm sure I can adult this up… (that is SO a thing.)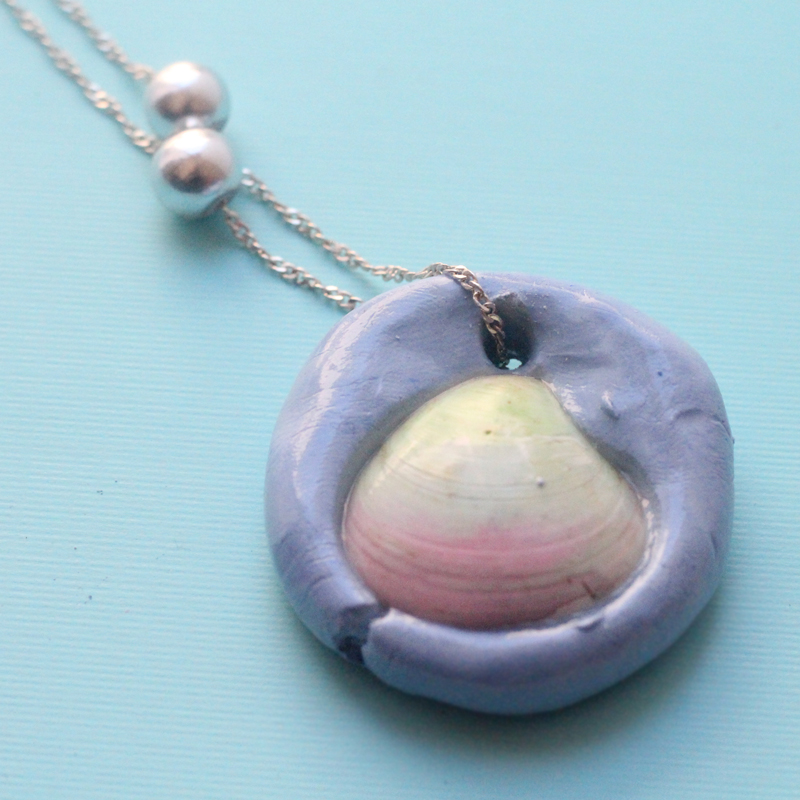 It's just interesting that this is what I come up with, no? Really tells something about my personality…
I made a few styles of seashell necklace varying the colors, textures, shells and string, but I did stick to clay and shell with all of them.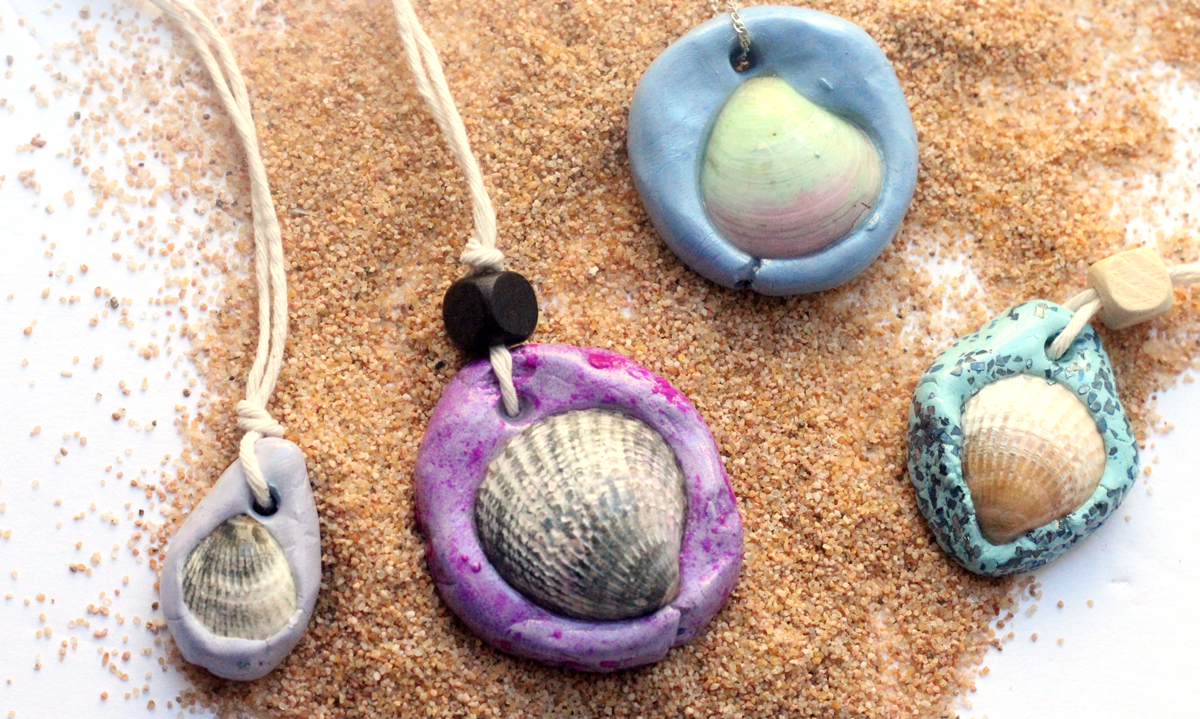 The fun part was figuring out how to add texture to the clay to make it more fun.
On one seashell necklace, I simply pressed in glitter.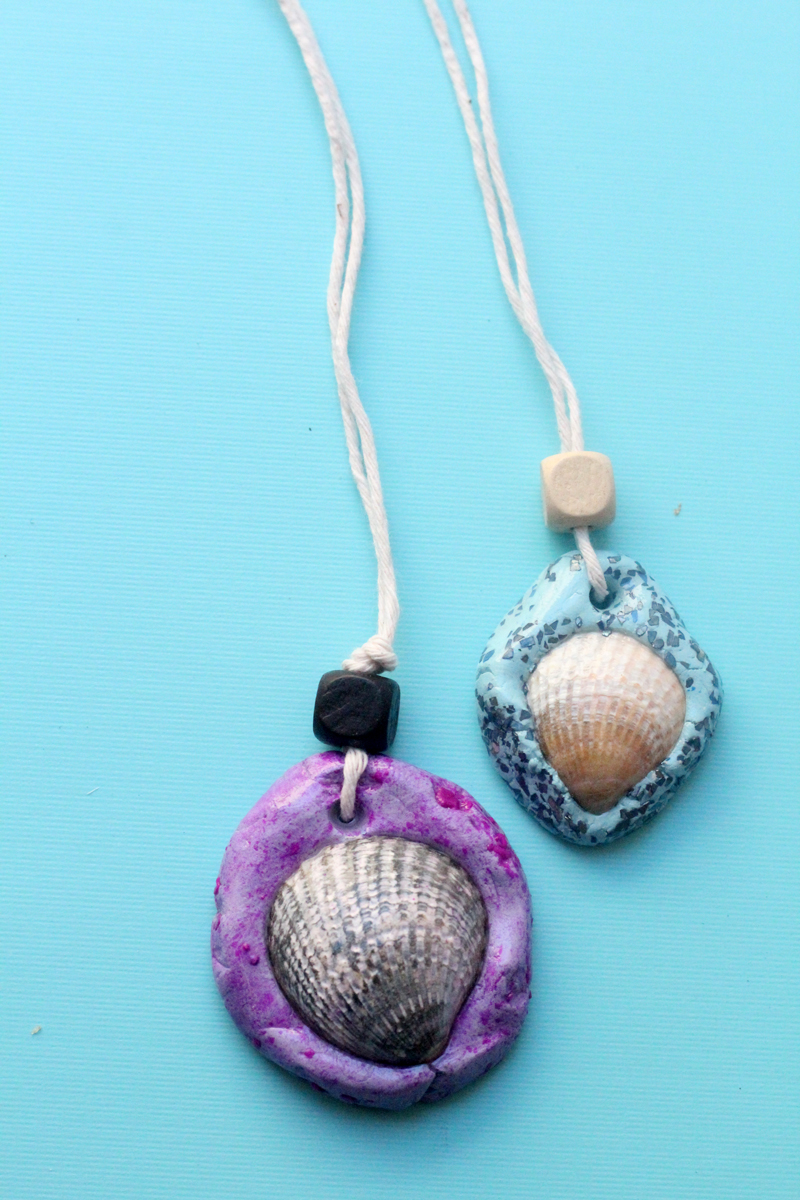 On the other, I scraped off shavings from a chalk pastel. I LOVE how it came out!!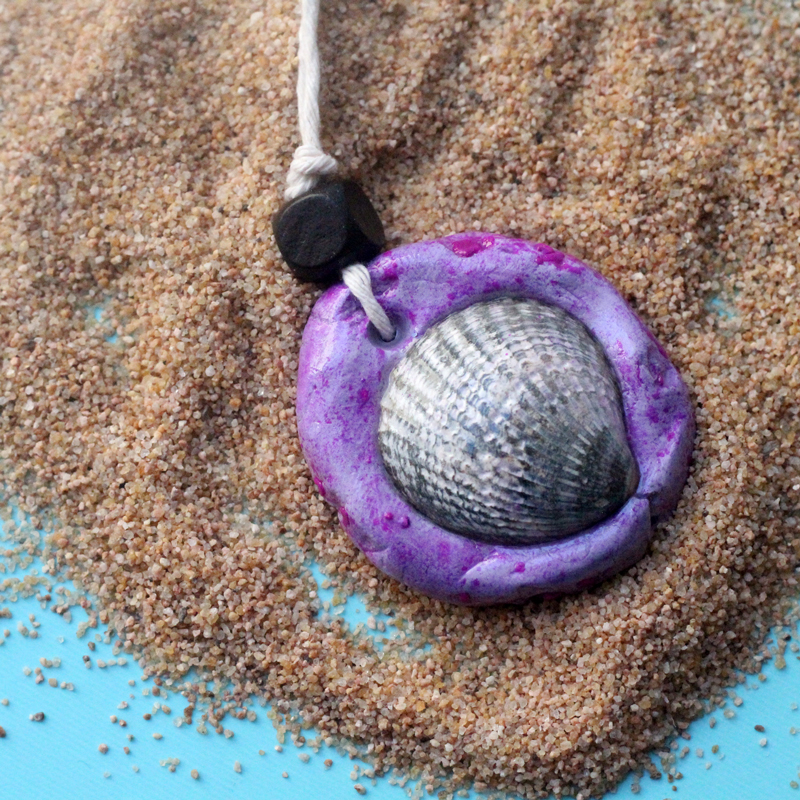 I used this clay from a big bucket, making this an extremely inexpensive project. I finished it with two layers of Sculpey glaze to give it a nice finish.
The thing with this clay is that it's very fragile if it's too thin. That's why most jewelry artists don't usually use it. You do need to make sure that your seashell necklace is think enough that it doesn't break. I used this clay because I had no idea if I can bake the shell or not, and didn't feel like trying…
As you can see, I switched around the way I strung each seashell necklace. For some, I used white cotton twine and a wooden bead. This gives it more of a casual feel. On another, I added a bit of chain with silver beads strung on. That's a great way to dress it up for bigger kids (or moms?!)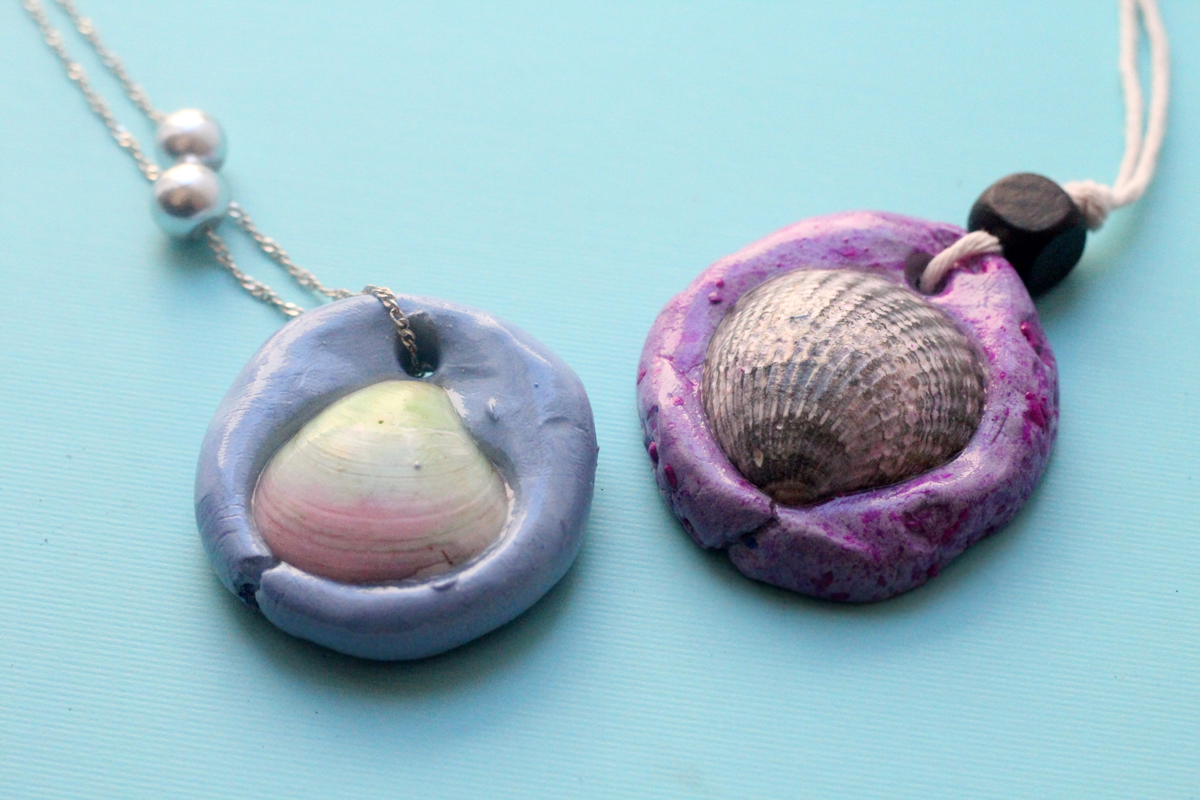 As you can see above, one of the shells is painted. I had a shell leftover from when I made my seashell earrings and decided to use it in this necklace. It adds a watercolor touch and really upgrades this seashell necklace!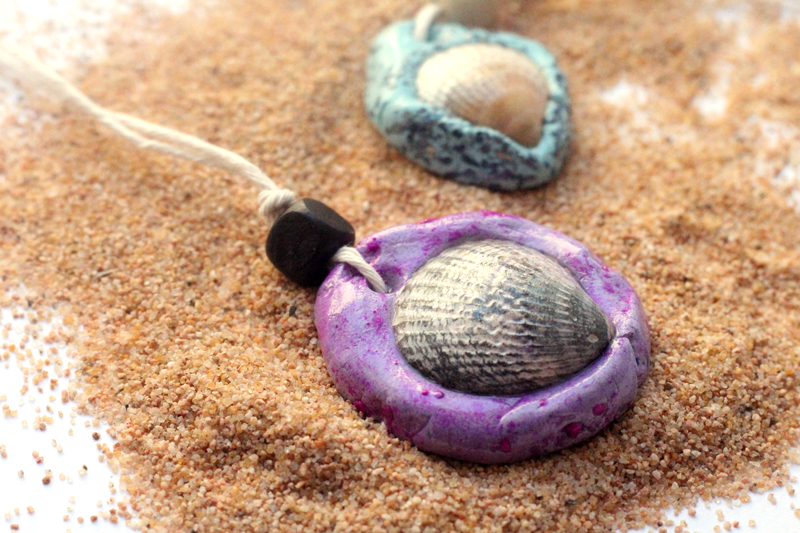 I kept one necklace very simple – a perfect necklace for boys too!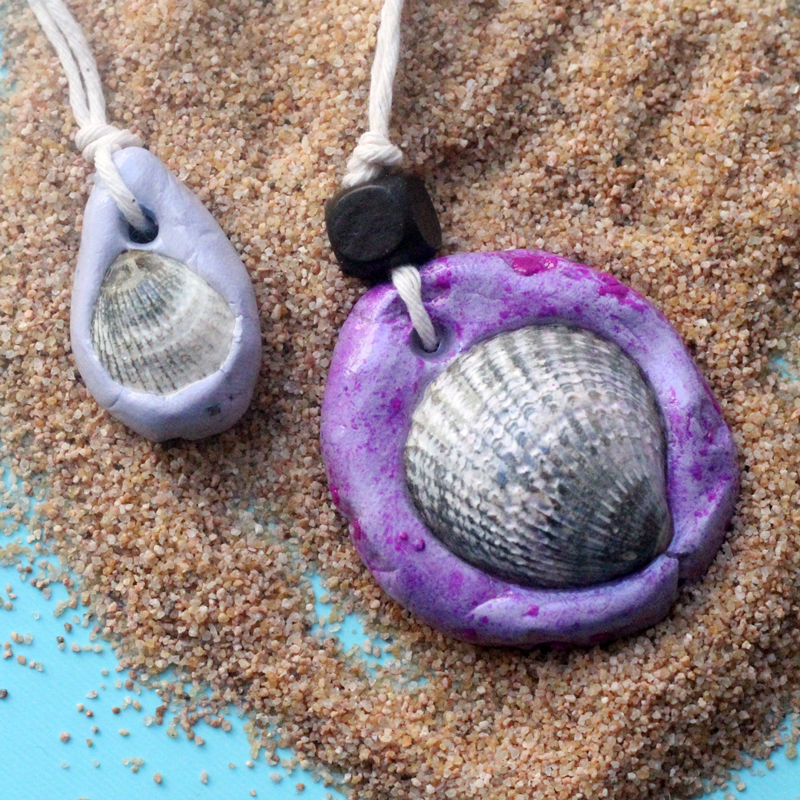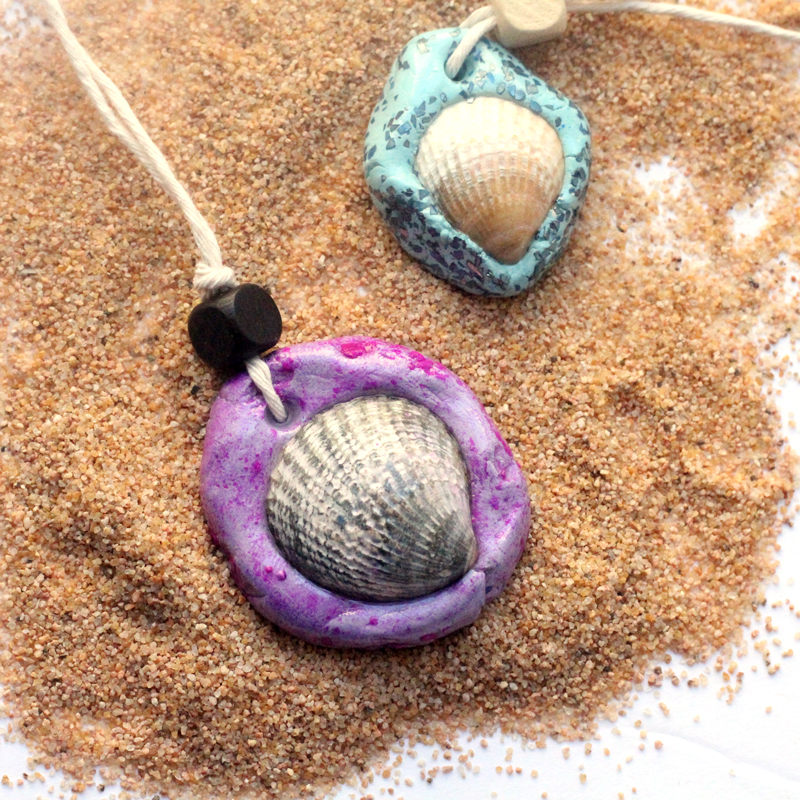 Whichever seashell necklace you plan to make, this open-ended craft is perfect for teen summer camp, for a beach party, or any day just for fun! If you want to get started with polymer clay, try this bonfire craft instead!
Update: many times when I come up with a craft, I don't know exactly where inspiration comes from. Usually, I get inspired by looking at my materials, as was the case with this. Often, something I've seen in the past inspires me, even if I might not be able to pinpoint it. When I saw these necklaces come up in my feed, I realized where I must have been inspired from! So I wanted to give full credit to the original here, which also includes a recipe for a salt dough that works great with these seashell necklaces, so check it out!
And if you love making air dry clay jewelry that's colorful and fun, try this hair tie bracelet DIY tutorial!
---
Want to learn how to make jewelry out of anything? These seashell necklace are a sample project from my new book How to Make Jewelry Out of Anything!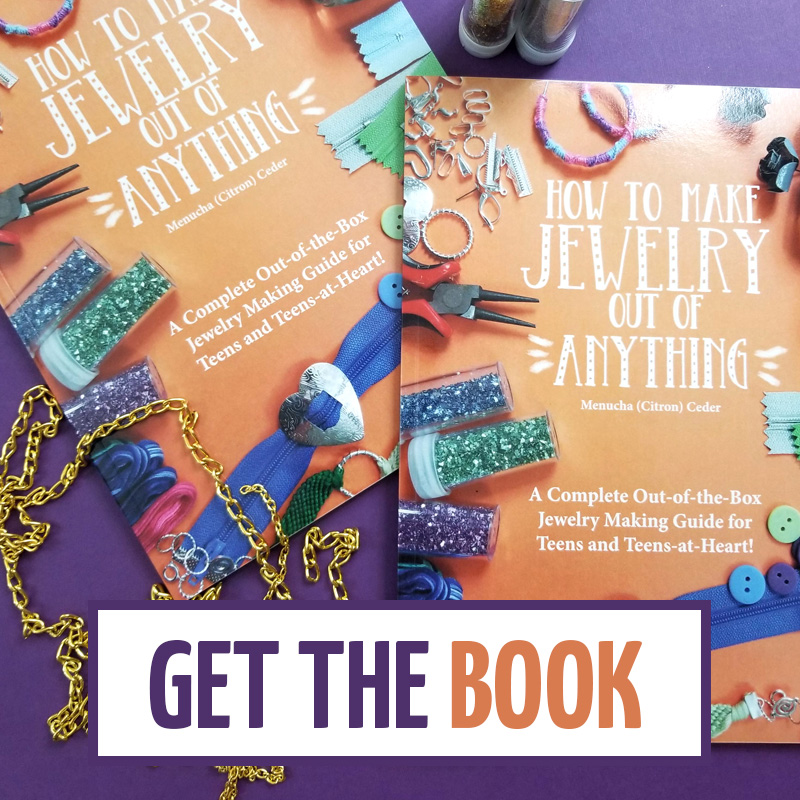 ---
What you need to make a seashell necklace:
Water-based paint in your choice of colors
Glass glitter (optional). Glass glitter has a higher quality finished look than regular glitter, so I prefer it for jewelry making crafts
Chalk pastels (optional)
A skewer or the back of a paintbrush – anything that can poke a hole…
Sculpey Glaze + a paintbrush
Cotton twine, thin chain, or similar string
Wood or glass beads (optional)
Something to protect your surface from the clay and paint.
How to make a seashell necklace:
1. Soften your clay with your fingers.
2. Flatten it and create a well in the center for your paint.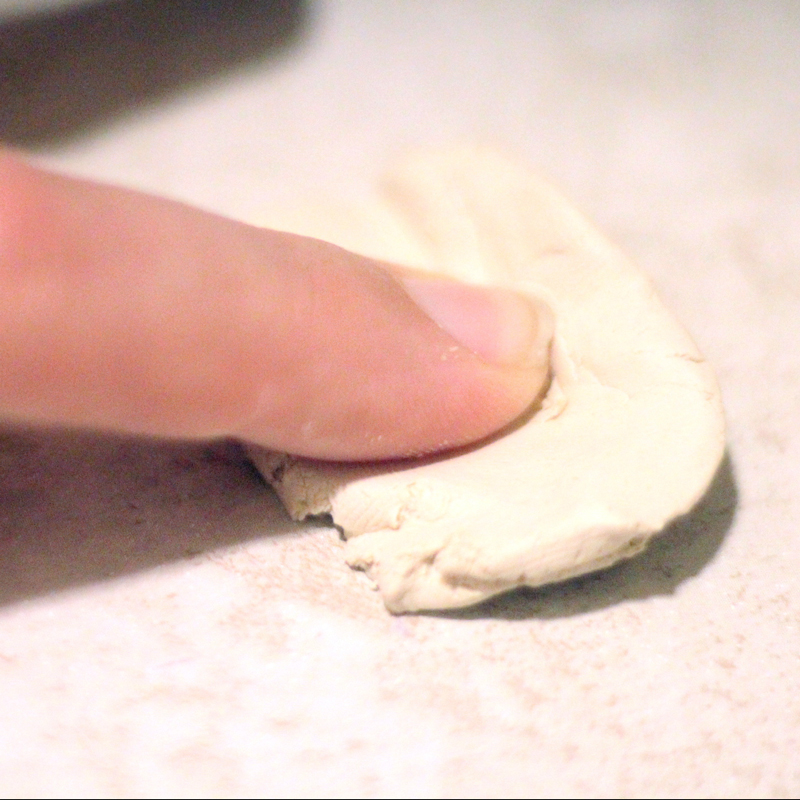 3.Add a few drops of water-based paint and mix it up.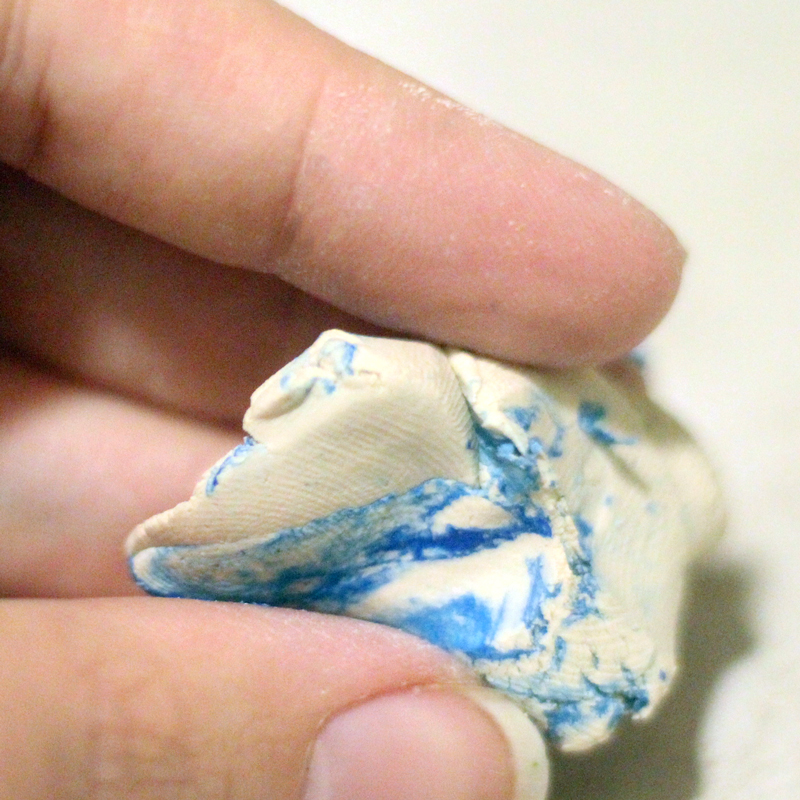 4.Add color as needed, a little bit at a time. If you do too much at once, you'll find that the clay cakes onto your hand.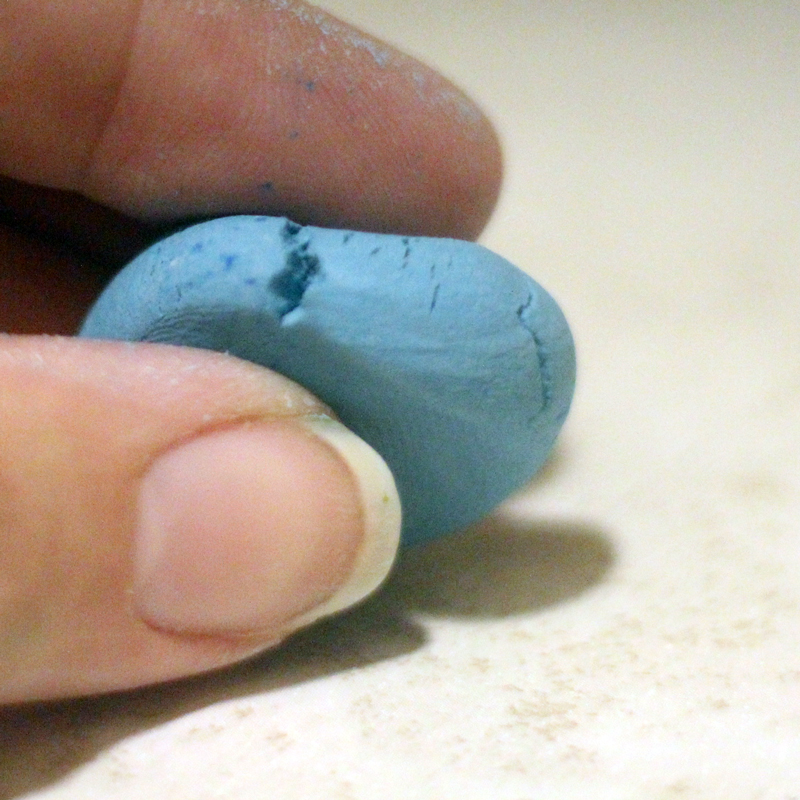 Experiment with different colors for different necklaces.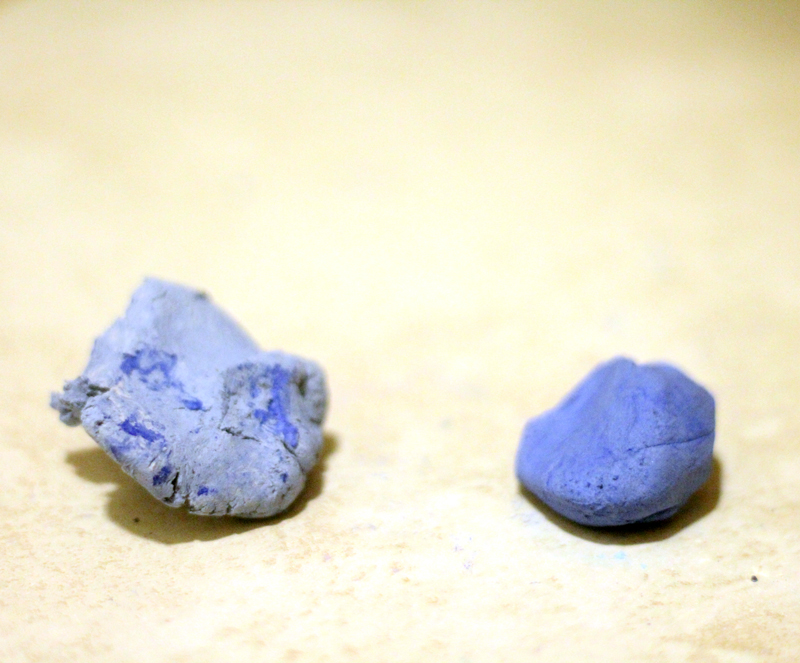 5. Press it into a coin shape at least 1/4 inch thick and larger than your shell.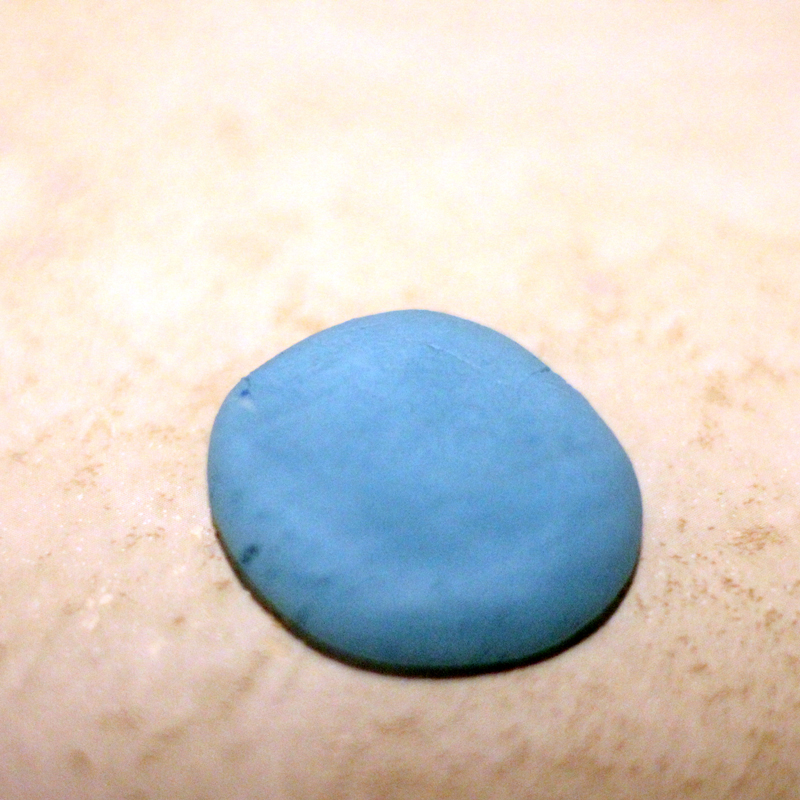 6.If you want, add texture in the form of glitter or pastel shavings.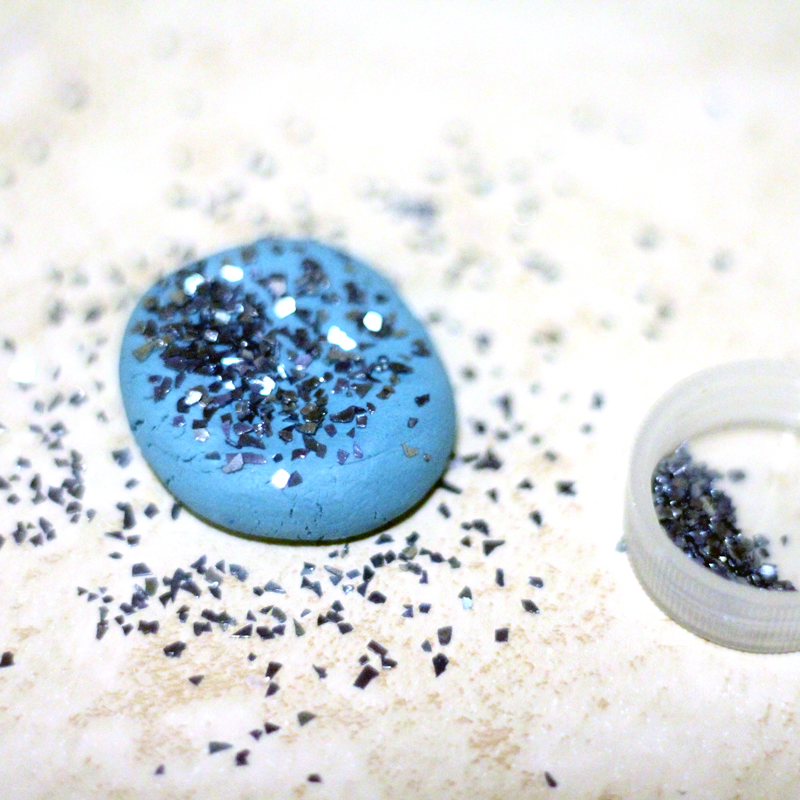 7. Press your shell into the center and shape your clay around it however you want. I did round, a teardrop, and pressed against the shell.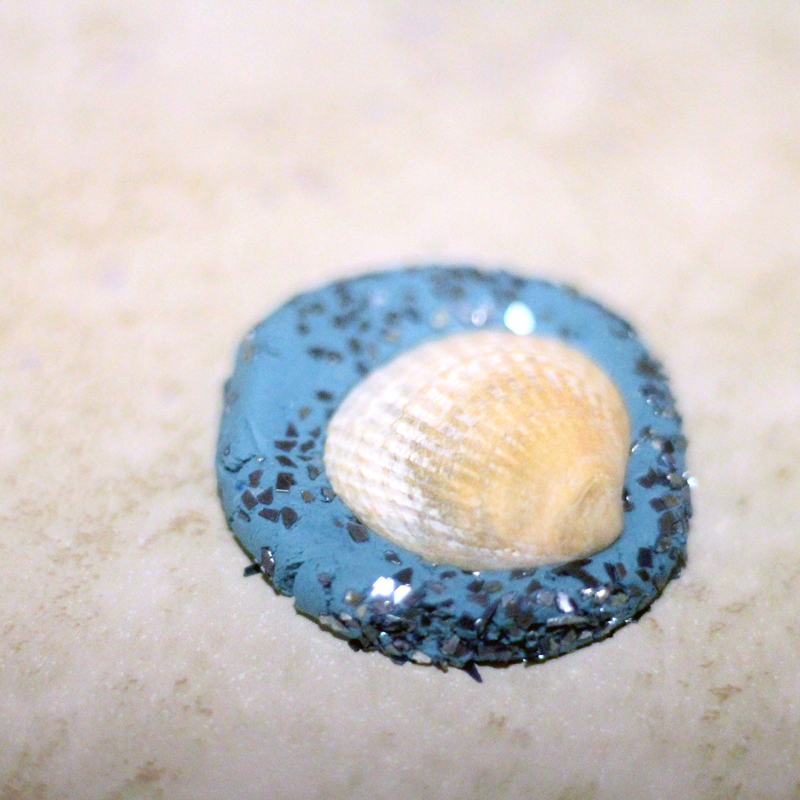 8. Poke a hole using a skewer or the back of a paint brush.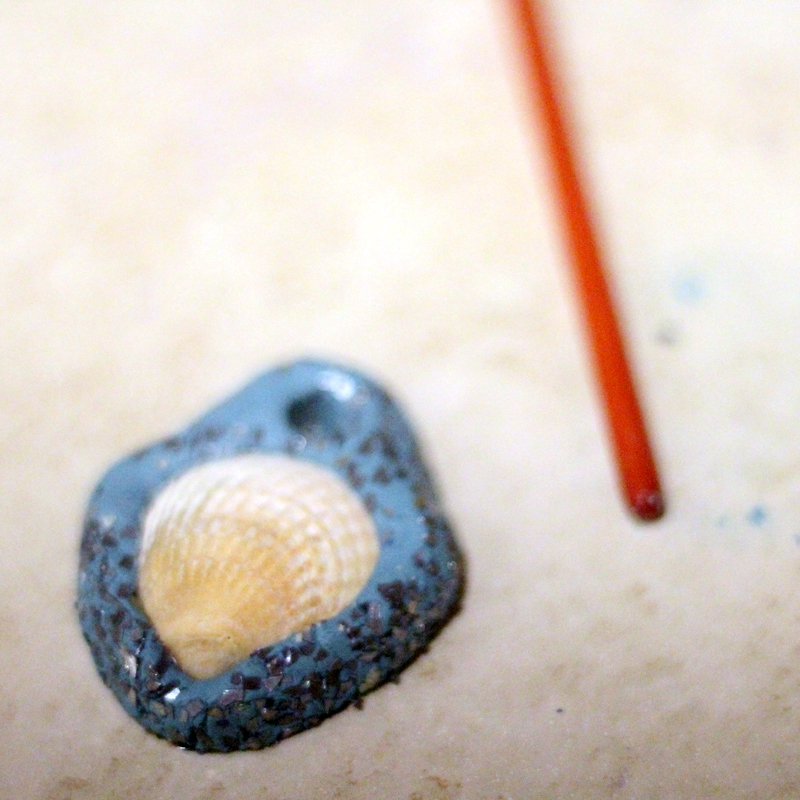 9. Paint on two layers of glaze, allowing it to dry in between. This is a must if you're using pastel shavings, highly recommended if you're using glitter, and optional if you're not adding texture (but it does make it look great! That's what gives it the glossy finish.
When you're done, add your string, knots, and finish it off how you want.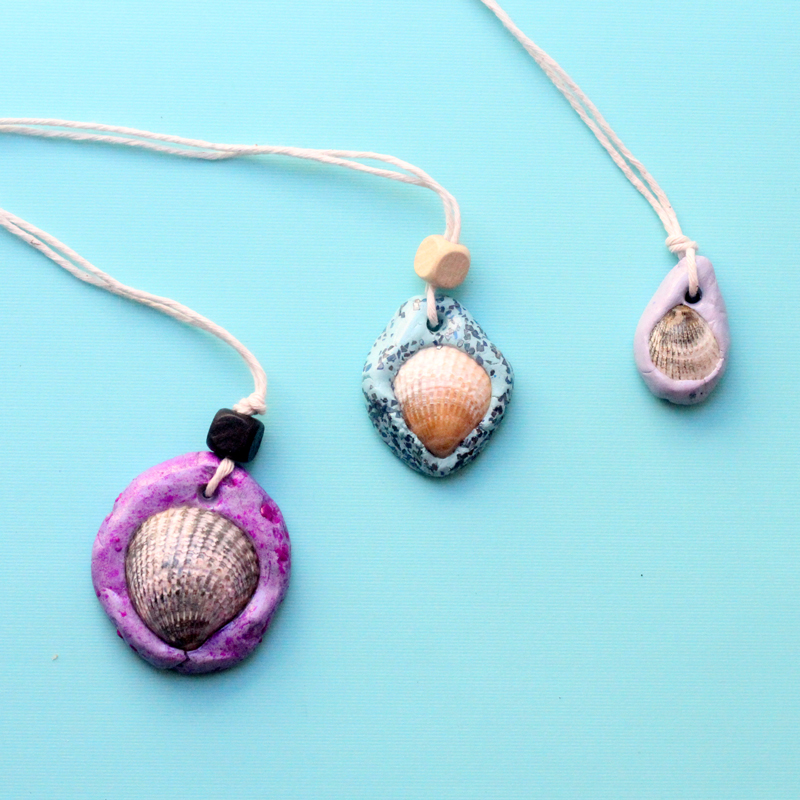 Your seashell necklace is complete! Where will you be doing this seashell craft? Who will you give this necklace to, and what variations do you want to share with other Moms & Crafters readers? Comment below!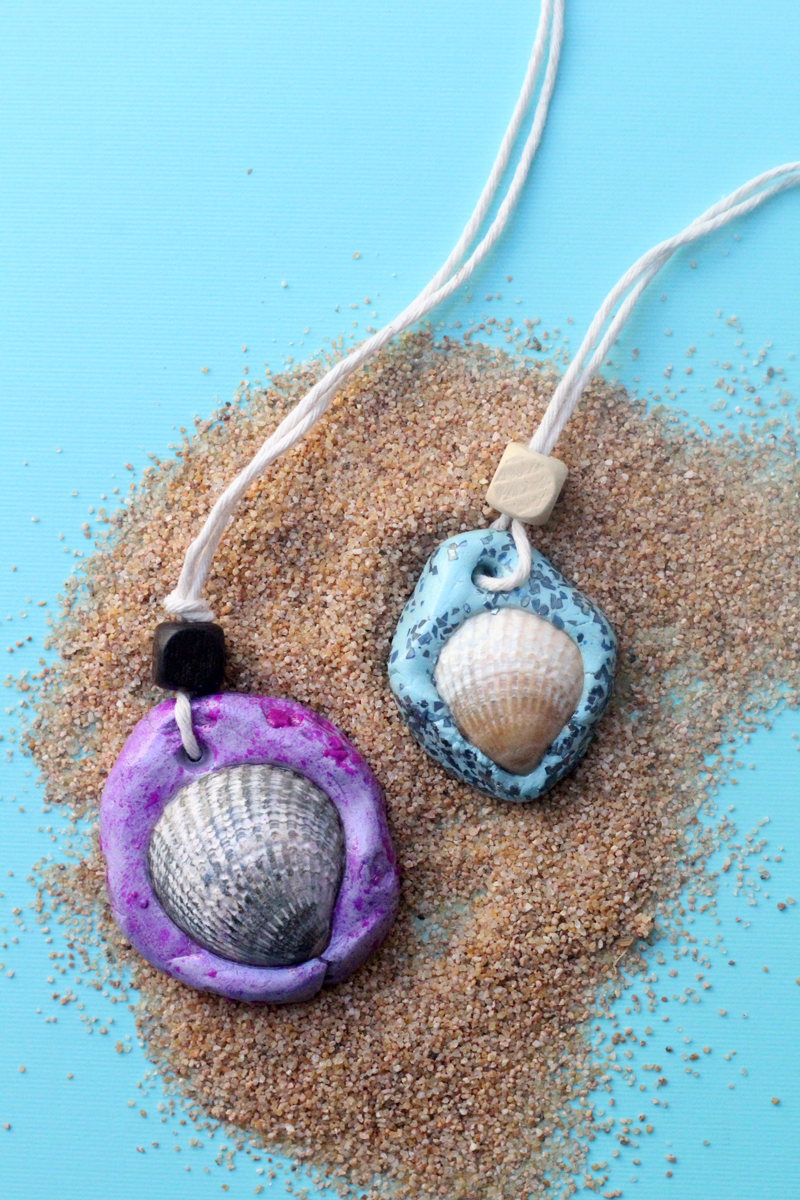 Check out these cool related products: