I'm thrilled once again to welcome Stefanie, my favorite watercolor artist and instructor to share with you some basic watercolor techniques for beginners! This is the fourth and final post in my series on how to watercolor which began with Stefanie sharing which are the best watercolor paints to choose. Or, if you prefer to go straight to brush lettering, find the best brush pens for lettering here. Disclosure: this post contains commissioned links and images.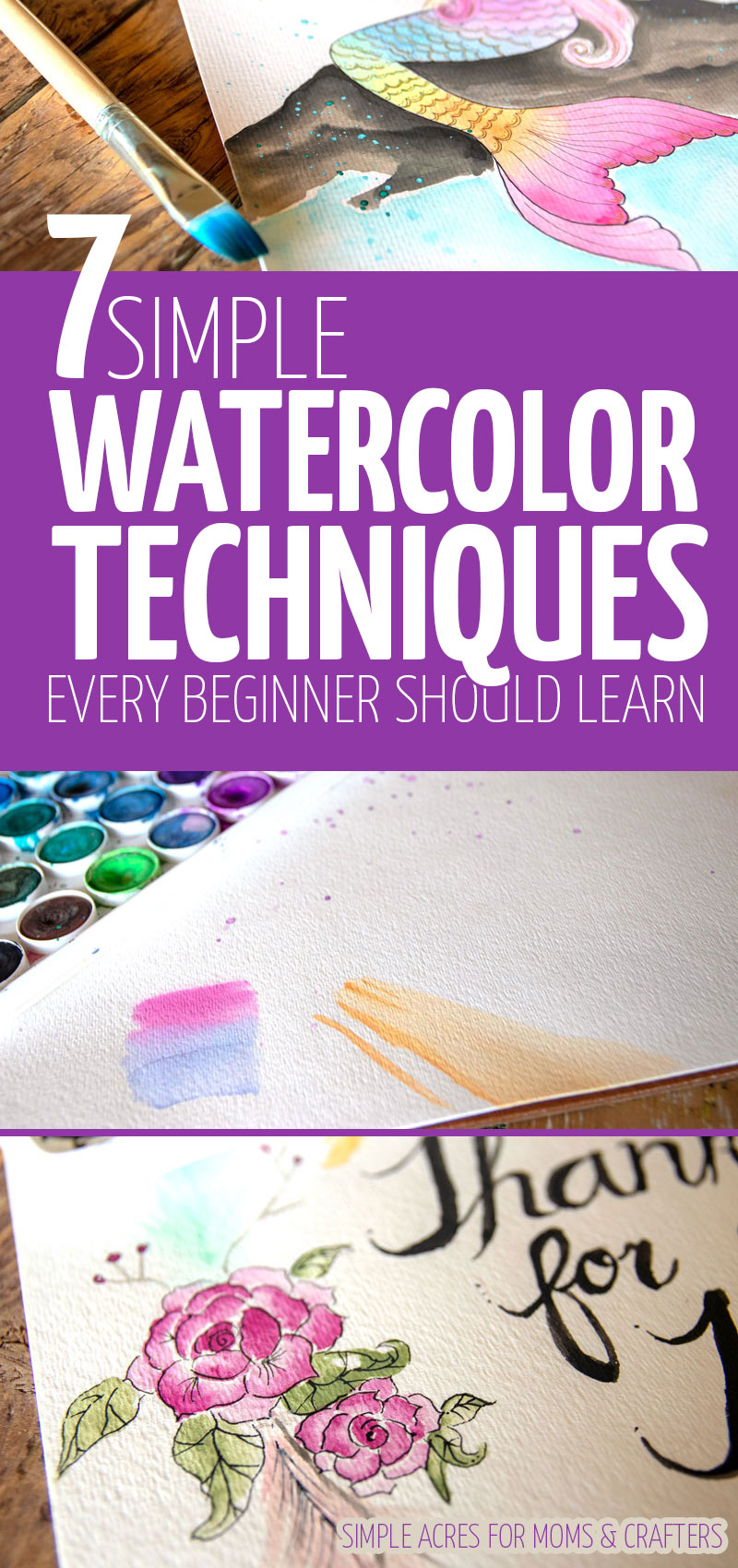 Hi there! I'm Stefanie from Simple Acres blog visiting again to share more on watercolor art. I have enjoyed creating watercolor art for 4 years now and am excited to share with you everything you need to know to get into the medium as well. I was so excited to get to share with you the best watercolor paint sets for beginners , must have watercolor materials for your stash , and the best instructional watercolor books to learn watercolor. I am going to share some really simple beginner watercolor techniques I think you will enjoy.
In this post I am sharing some of my favorite watercoloring techniques that I use.
7 watercolor techniques for beginners to learn:
1. Creating a watercolor wash:
Creating a simple wash is great for backgrounds, sky, water and so much more! To create this technique all you need to do is mix plenty of paint in your water container and stir. Use a thick brush to paint a broad stripe across the top of your paper, then continue this until you have covered the entire page.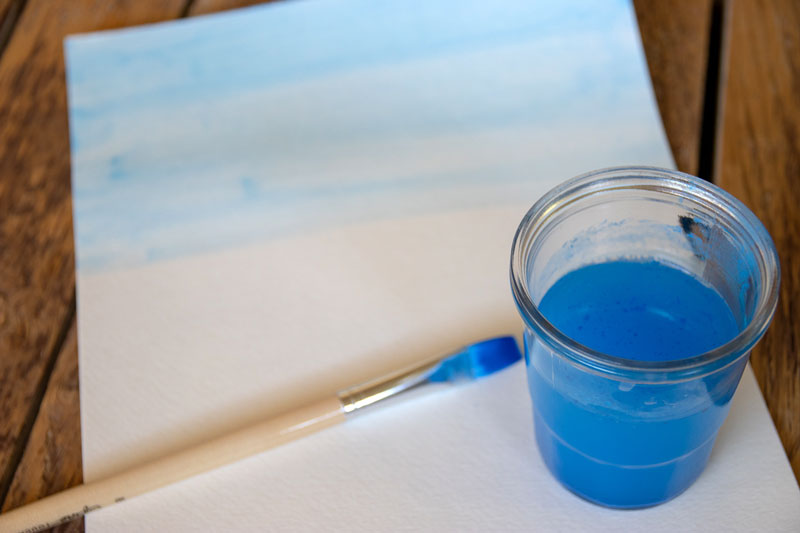 2. Lifting off paint:
This technique involves simply removing some of your paint while it is still wet with a scrunched up tissue, cotton swab, or sponge. Different tools create a different effect due to their surface. Simply lift off some of your paint from your wash while it is still wet.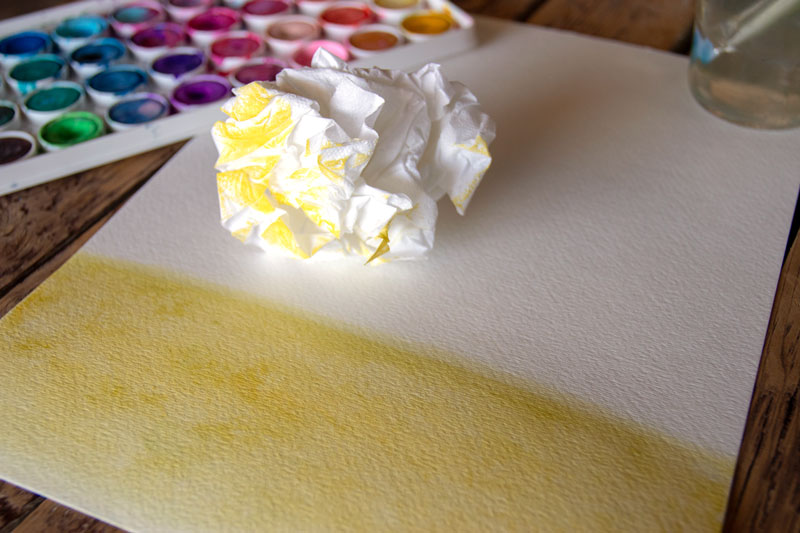 3. Wet on wet:
This is a technique where you wet your painting surface first with a brush just damp with water. Then you add paint to the moistened paper creating a result where the paints bleed together so that it is very blended.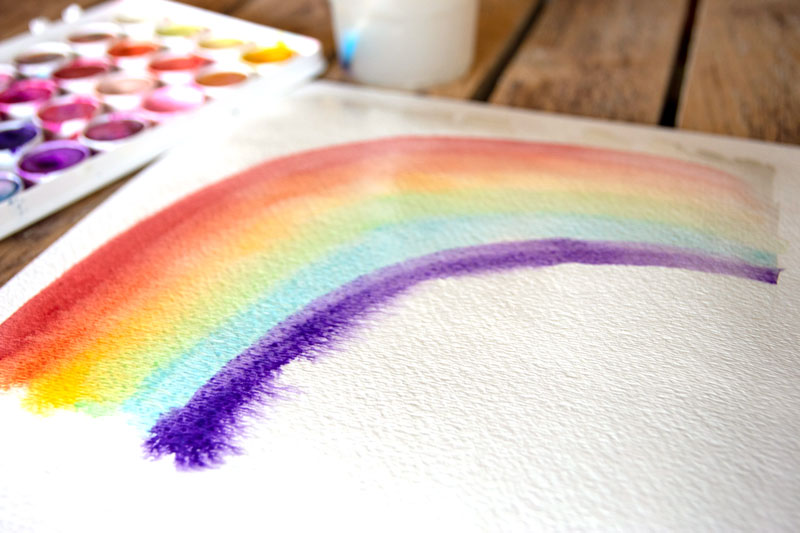 4. Resistance painting:
This is such a fun way to get extra creative with watercolor. For this technique you can just use white crayon to make designs on your paper and then apply a watercolor wash over it. There are more advanced materials to use for this such as masking fluid.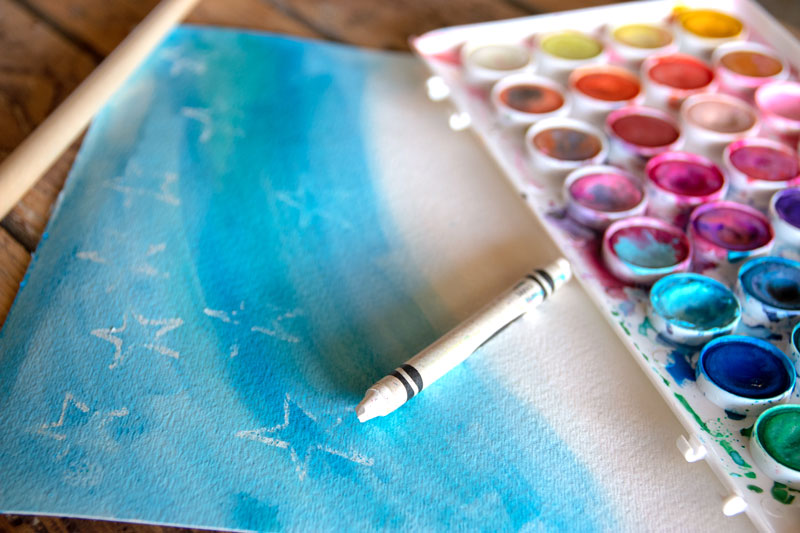 5. Splatter:
This technique is one of my favorites! I finish most of my pieces with splatter. To do this all you would do is wet you brush liberally with water then paint and then tap the stick of the brush on an outstretched finger over your painting. Every time you tap you will leave small paint sprinkles on your painting.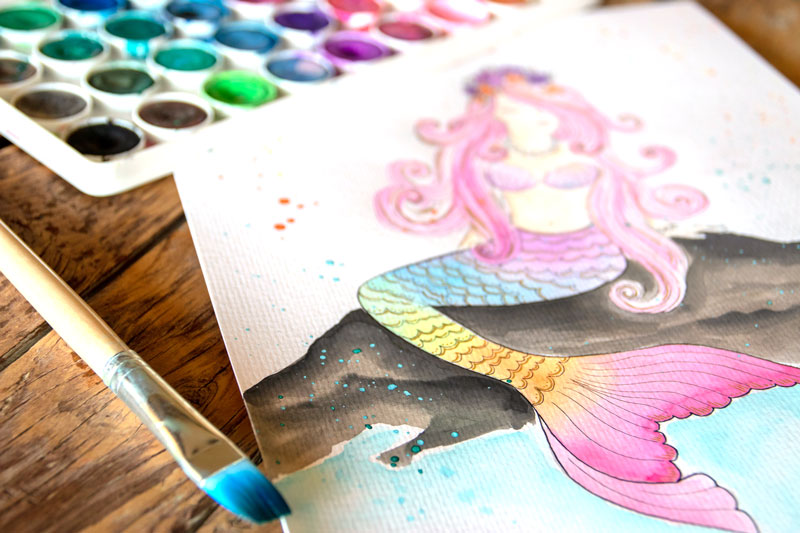 6. Blending:
I often use this technique as I am adding detail to my paintings. I take a dryer brush and apply a dark stroke of paint, then I remove the paint from my brush and blend the color out using a brush wet with water only. It is a form of blending and shading much like sketching.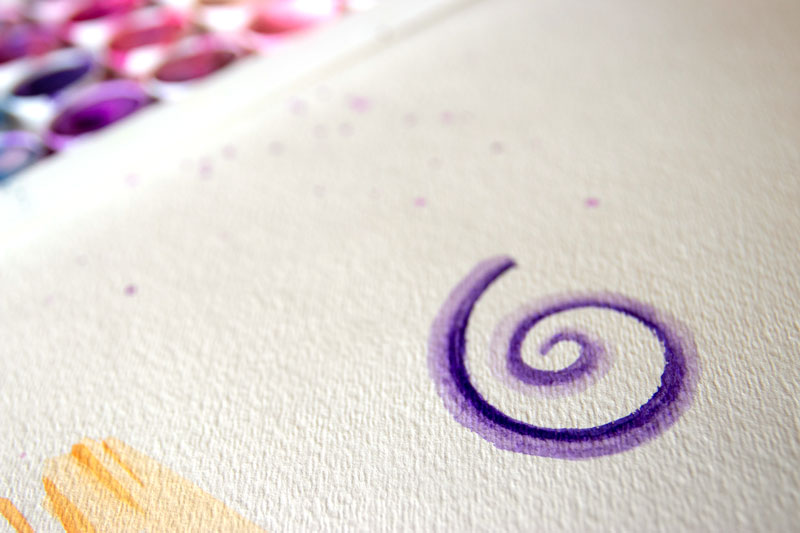 7. Black ink drawing:
I love adding detail to my paintings with extremely fine black water resistant and permanent ink. Simple paint your watercolor art and then once dry go back and add your drawing and doodles with your ink pen.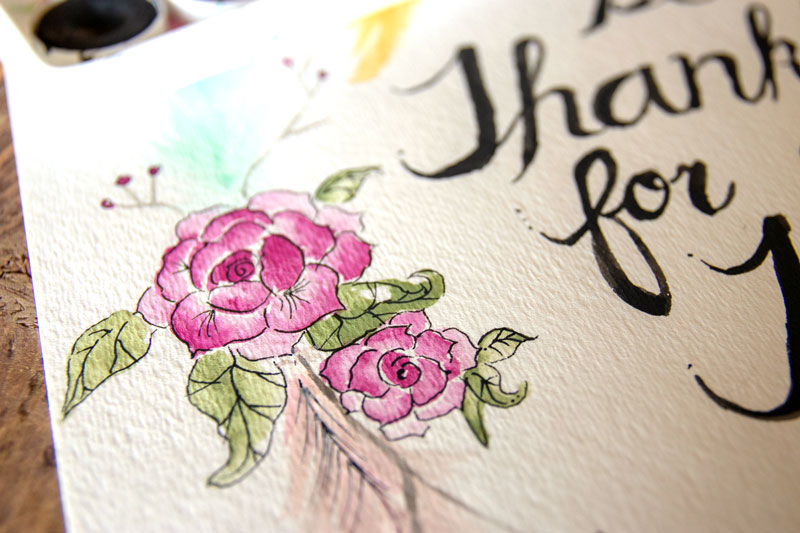 These are some of my favorite watercolor techniques for beginners to teach others when they are starting out. For some simple projects or to get your "feet wet" in watercolor you may enjoy this very simple resistance watercolor project, kids art transfer watercolor project or watercolor tree project.
I am an art enthusiast and art teacher when I am not creating content online. You can check out my art on my Instagram account and follow along at Simple Acres Art.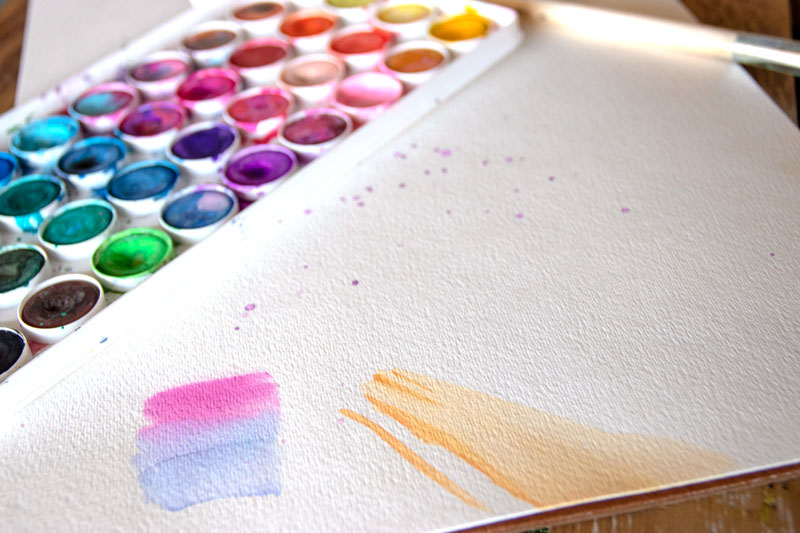 What are your favorite watercolor techniques for beginners? Comment below!
---
About the Author: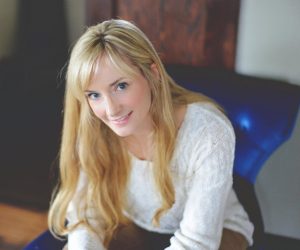 Stefanie is a Slovakian buffalo girl who always was country at heart. Finally as a wife, mom, artist and registered dietitian she's planting her roots on 10 acres of dirt and tumble weeds. Her passion is to inspire & equip others toward simple living, living in the moment, with gratitude and intention, loving oneself and others with purpose and reaching your dreams with creativity and vision.
---
Loved these watercolor techniques for beginners? You'll probably like these posts too!