Craft your own DIY beaded Christmas trees with this very basic wire wrapping tutorial for beginners! You can turn these into ornaments, wire wrapped pendants, wall decor, or whatever you want! This post contains affiliate links.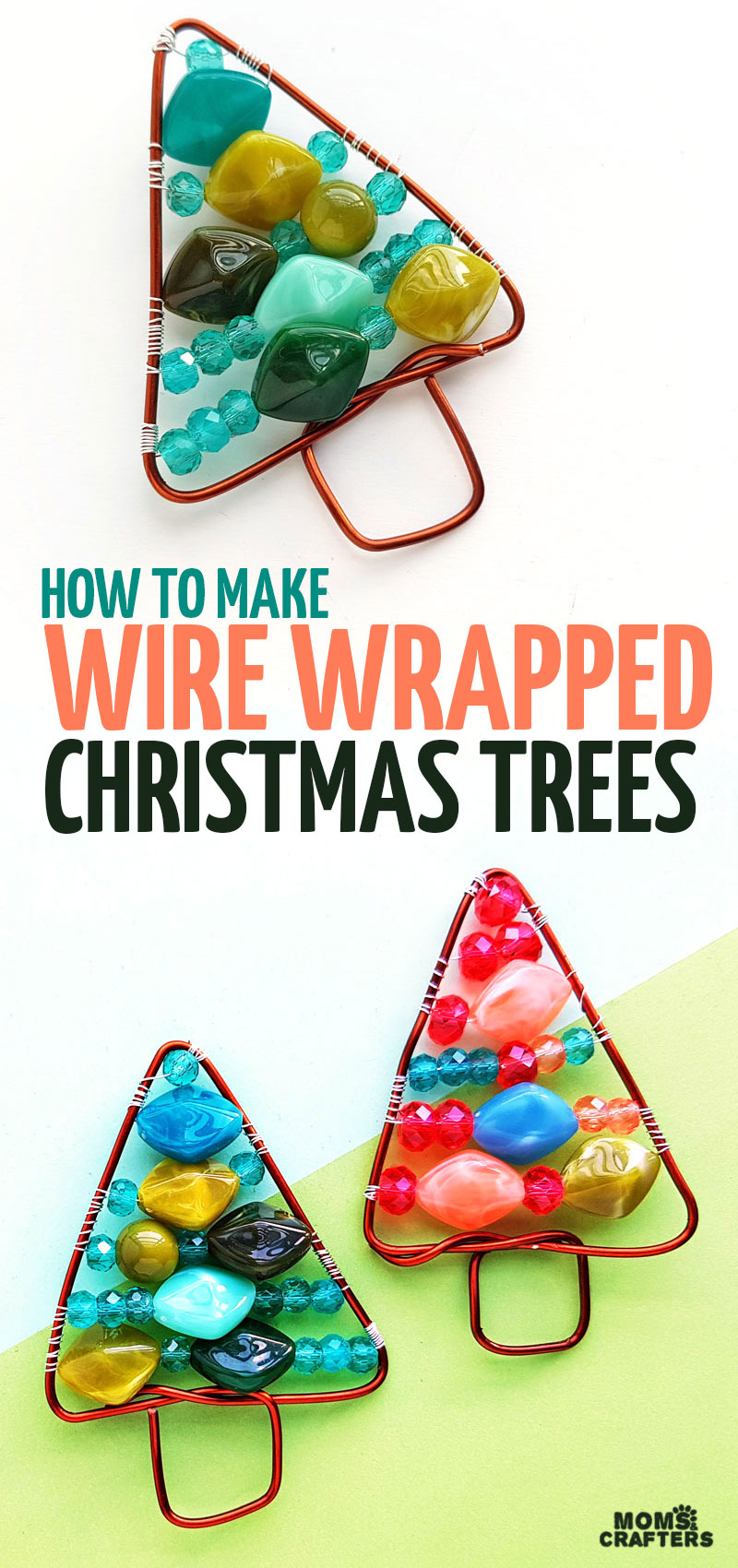 Wire wrapping is simple when you start with a basic shape and fill it in with beads! This simple DIY beaded Christmas tree is a fantastic project to start with, and it's fun for experienced wire wrappers too!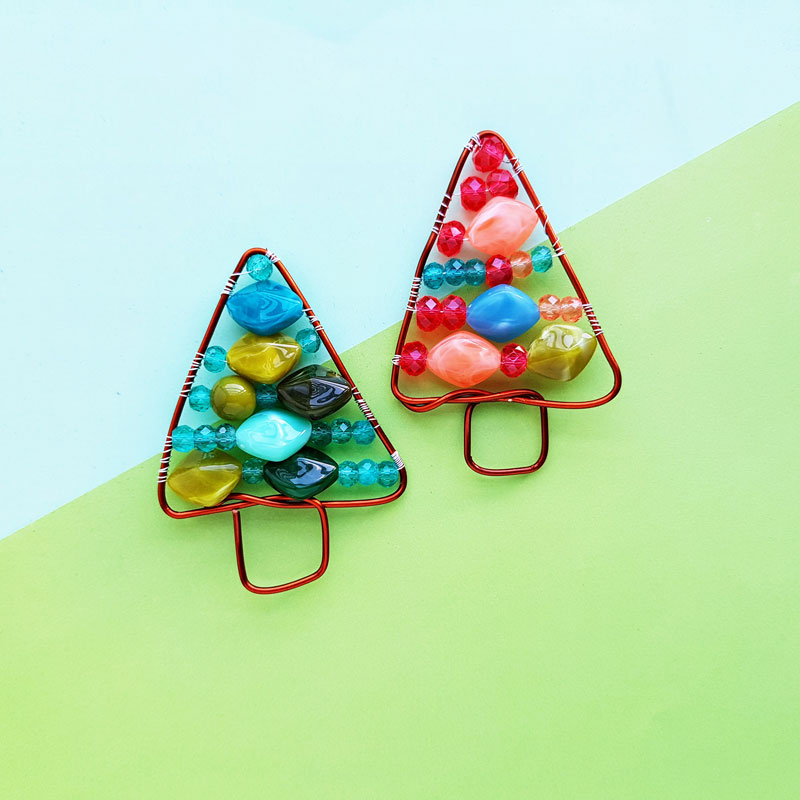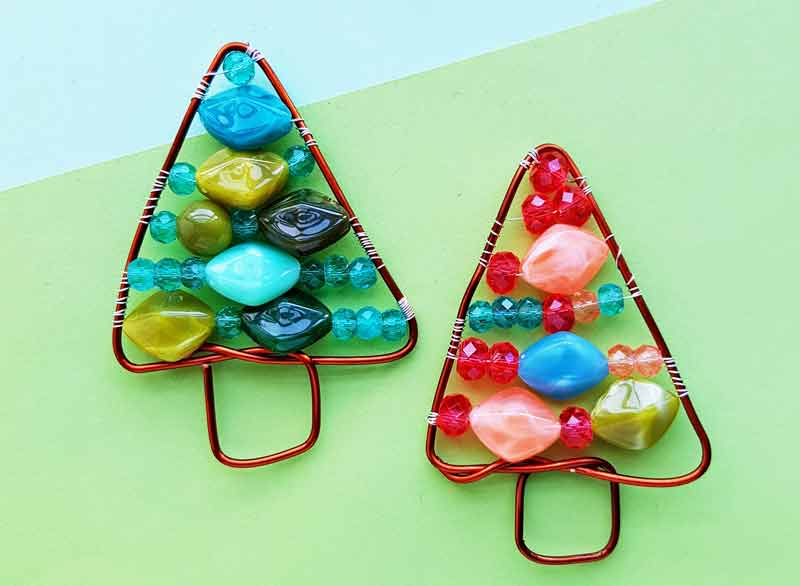 You can make it like this, or add your own details with wire, switch up the beading – take this holiday craft wherever you want to take it! And you can do so many things with this:
Add a pendant bail, or wrap a loop at the top to turn it into a pendant. You can even thread a chain directly through the tree (make sure it hangs nicely in the direction you want it to.)
Thread through a bit of ribbon and turn it into a stunning, giftable ornament.
Make it larger and hang it from a nail on the wall! It can be part of an existing or seasonal gallery wall, or grouped with more DIY beaded Christmas trees. You can even hang ribbons or ropes from the bottom.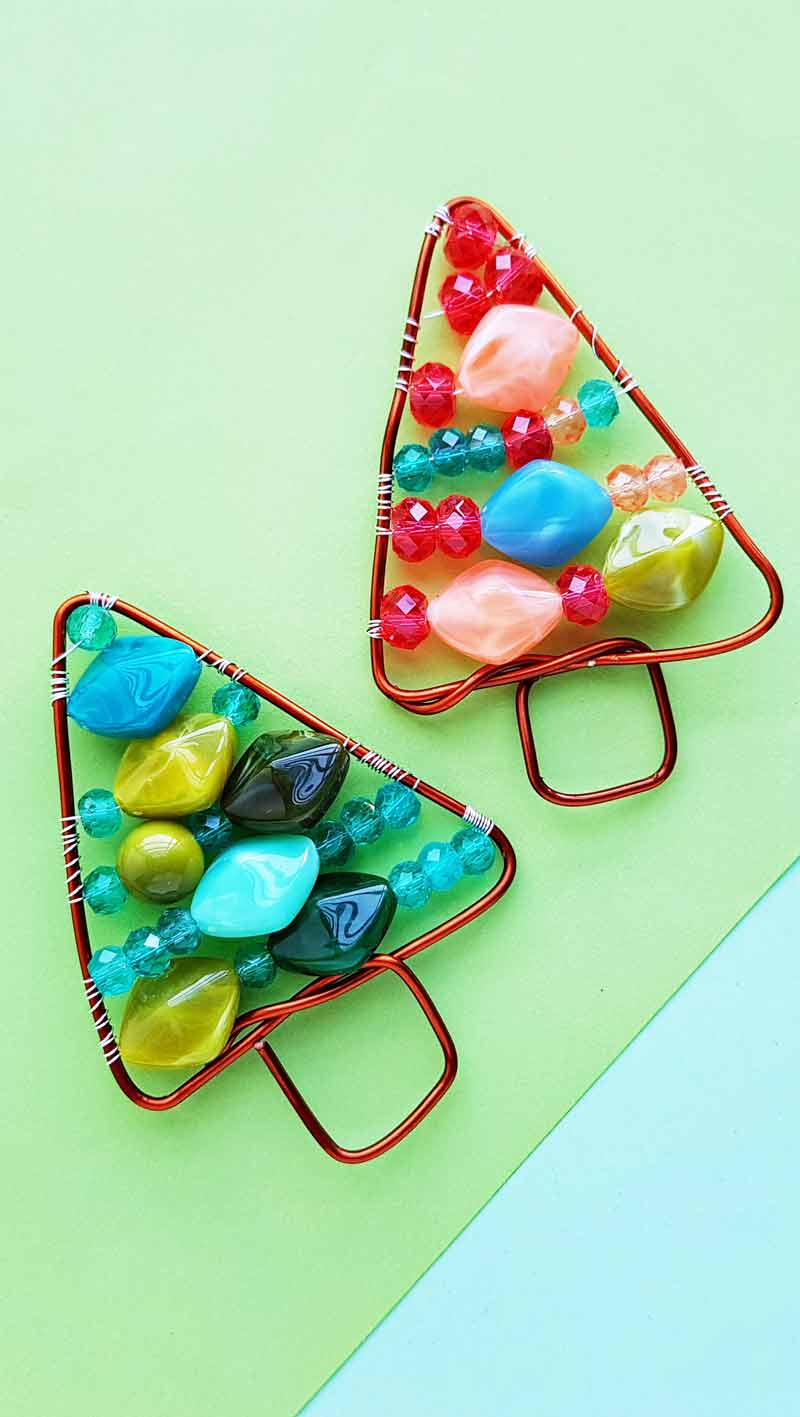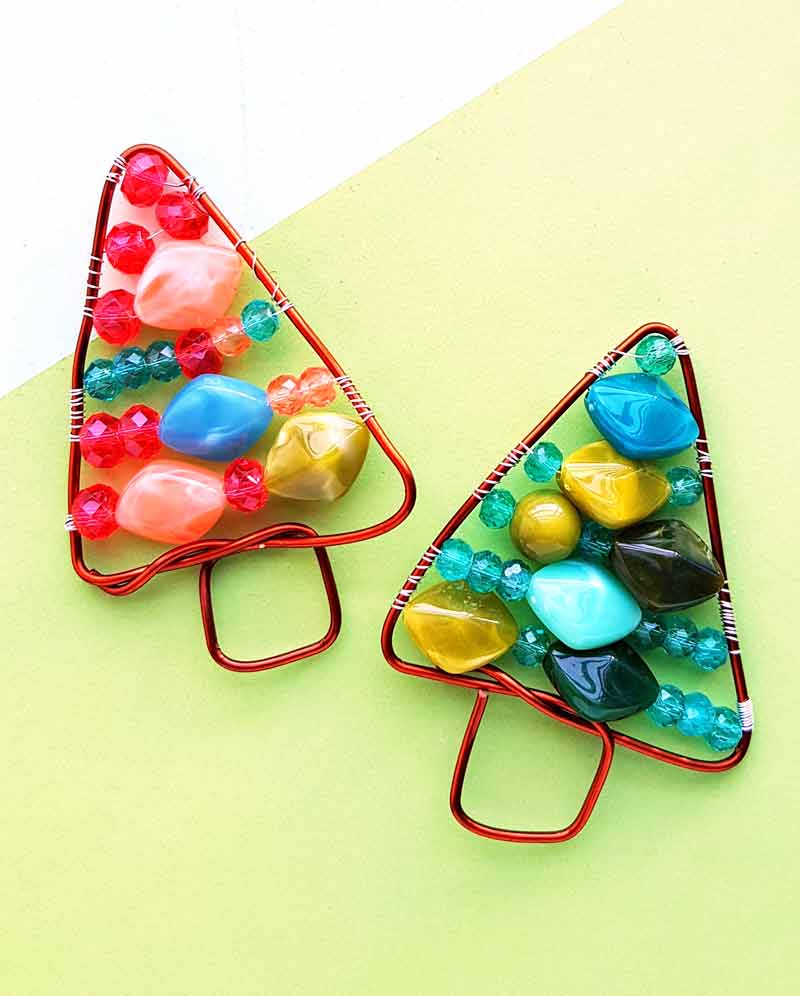 When choosing your wires, make sure to go with one that's easy to work with for the thick wire. For larger scale projects, you can go with thick aluminum wire that's lightweight, affordable, and easy to work with.
If you're making this more jewelry or ornament size, copper wire is fantastic, although aluminum can work for ornaments too.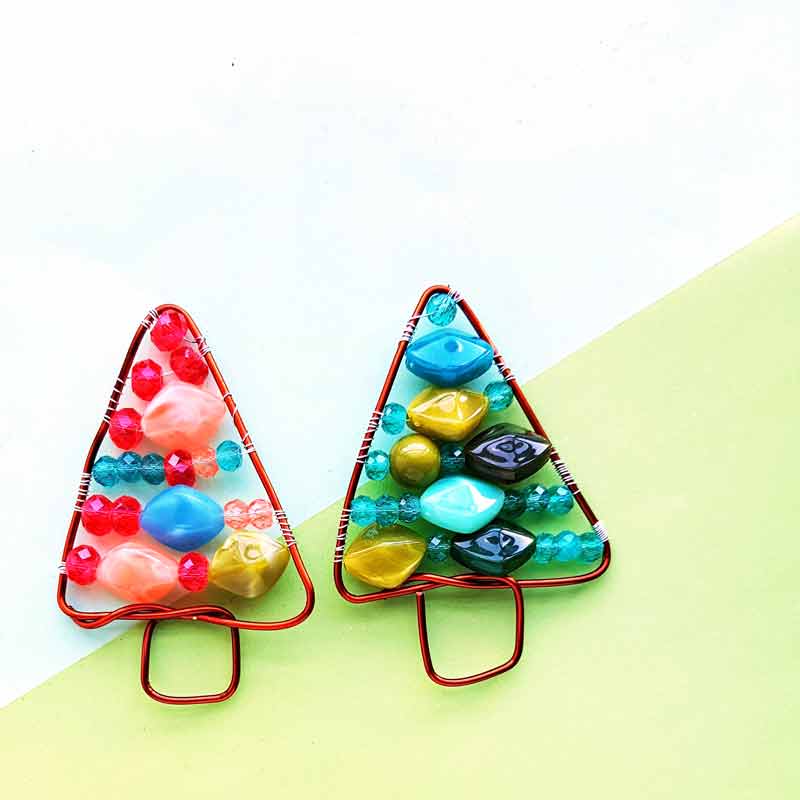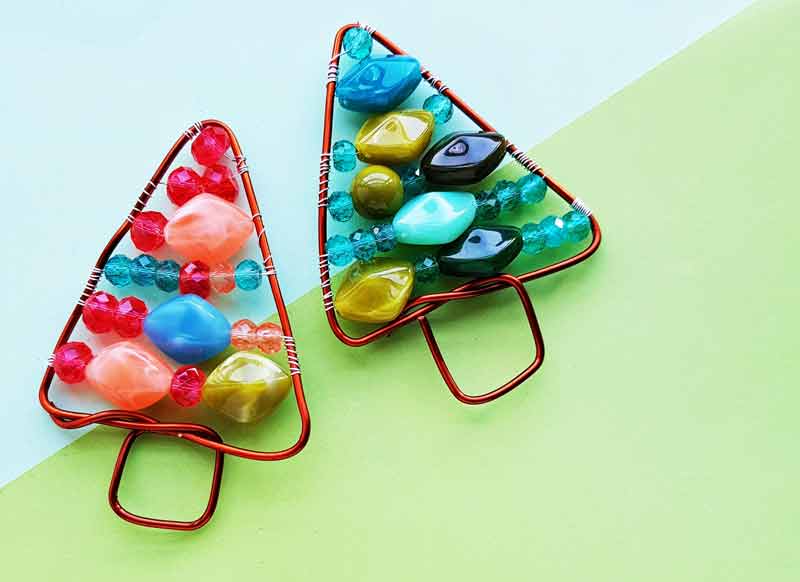 Go for a mix of glass beads for an eclectic look. Choose painted wooden beads for more of a lightweight boho dreamcatcher look. If you want a little dazzle, try crystals. For elegant go for glass or plastic pearls!
And once you're done with this DIY beaded Christmas tree, try some more shapes!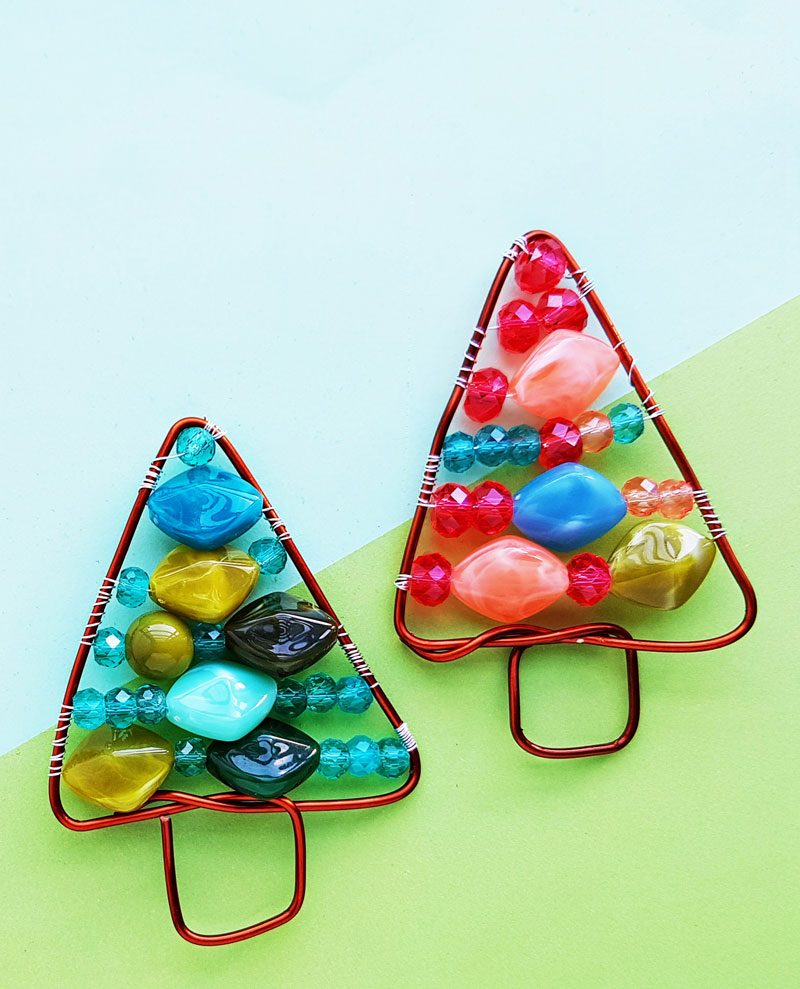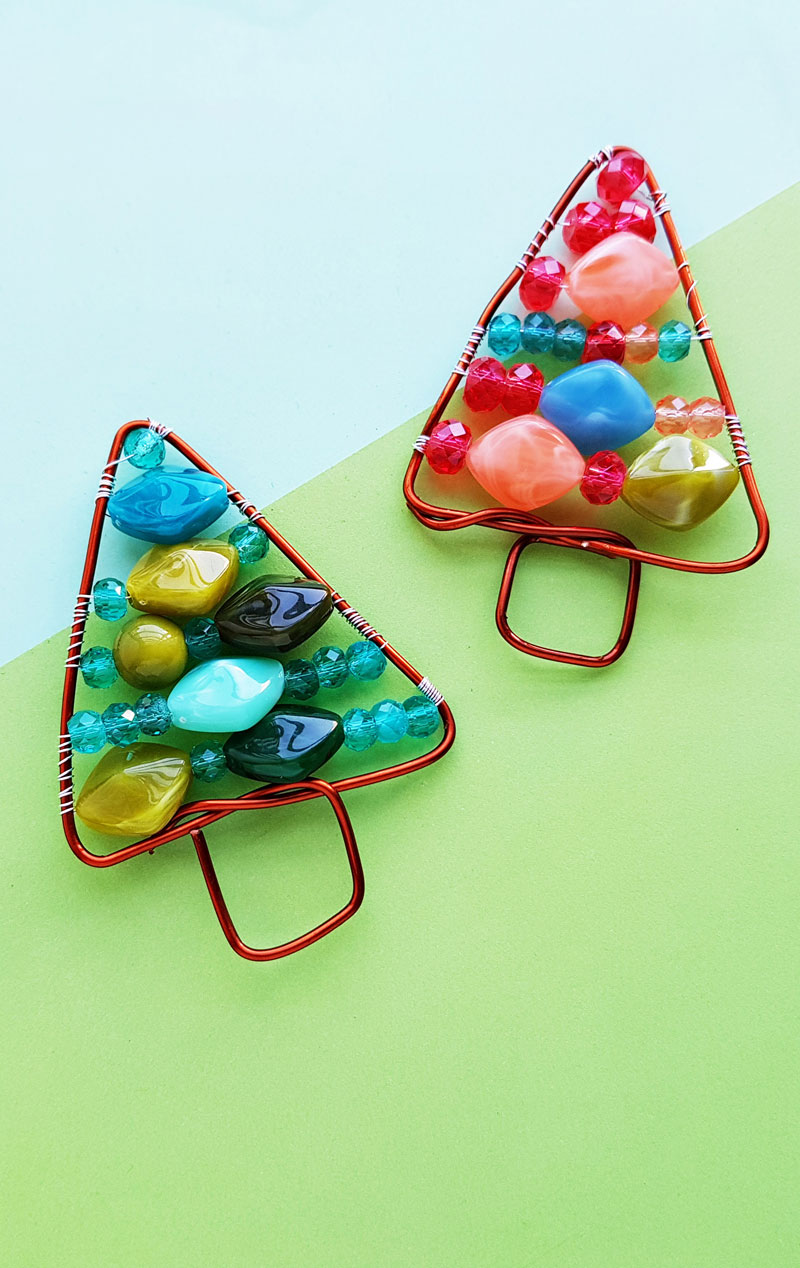 Find more wire wrapped ornaments in different shapes here!
If you're looking for Hanukkah crafts, check out these Hanukkah window clings templates or go for some Hanukkah puppets!
What you need to make a DIY beaded Christmas tree:
Wire – size depend on the size you make it. 16-18 gauge for the frame and 24 gauge for the interior is a good average for ornaments.
Jewelry pliers (I recommend nylon coated pliers to avoid nicking your wire)
How to make beaded Christmas trees from wire:
1. Form the trunk of your tree: Take a 16 or 18 gauge craft wire and hold the wire from its end. Using flat nose pliers, form a square with the wire. The size should depend on the final size you're aiming for but this one was made using a 2cm square. Don't cut your wire.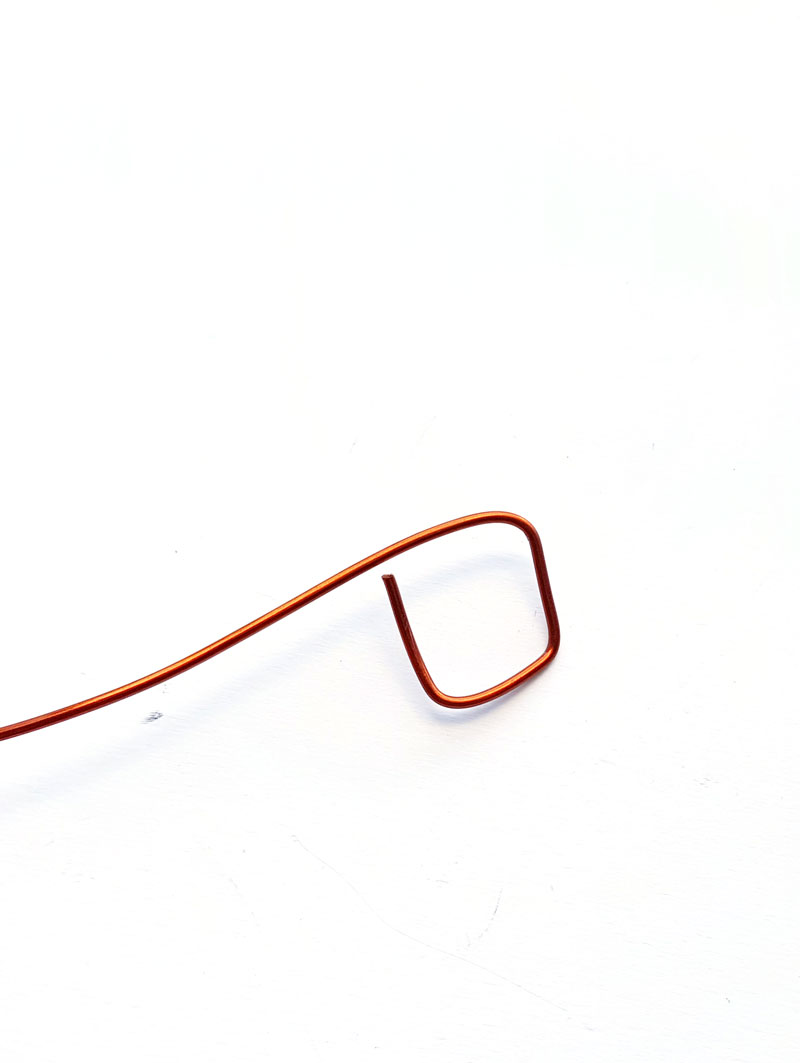 2. Leave about 2cm to the right of your tree trunk. Use the flat nose pliers to bend the wire 45 degrees upward. Bend the wire back down about 45 degrees, or so that it forms your intended triangle tree shape.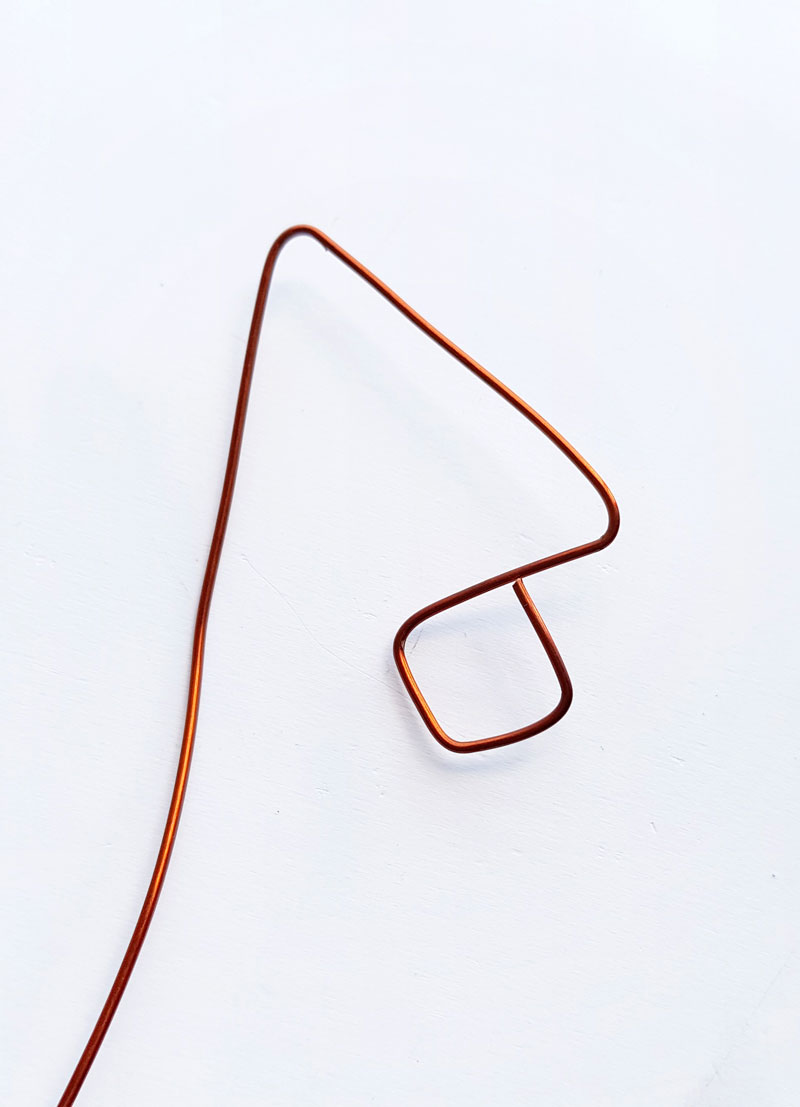 3. Keeping both sides of the triangle even, bend the wire back towards the square trunk. Overlap the top of the square and keep an extra 2 cm of wire. Cut off the rest.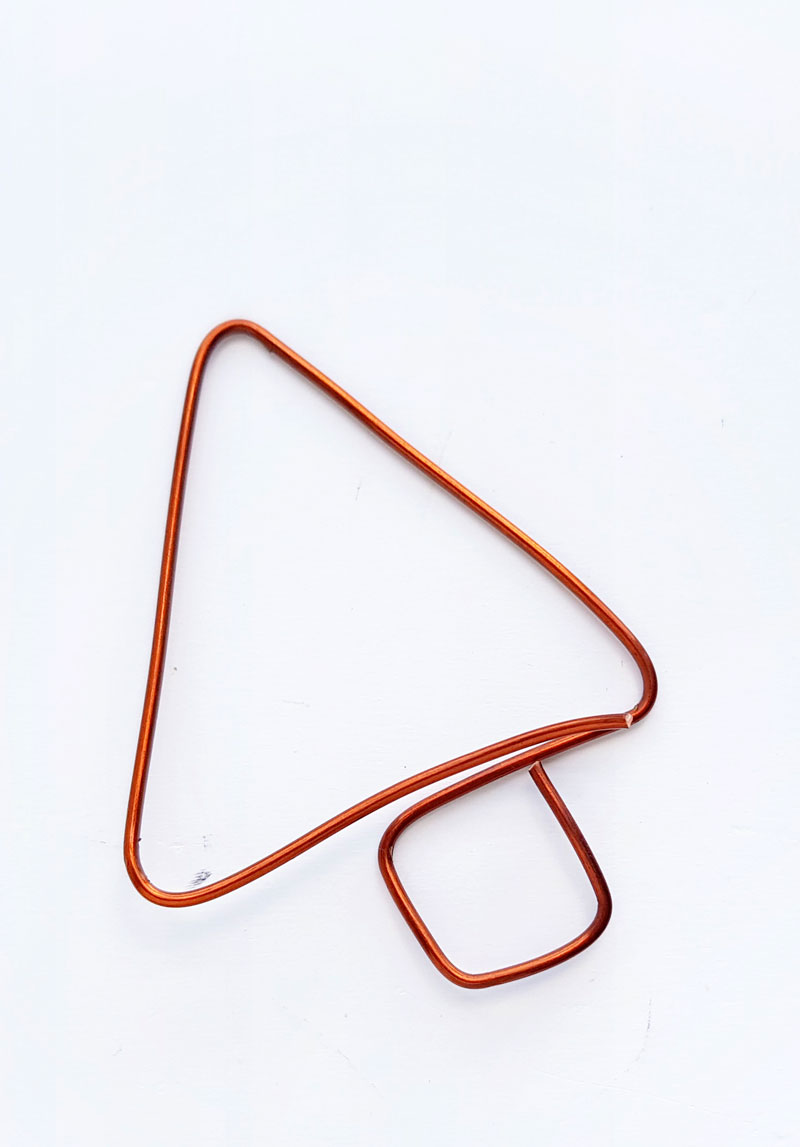 4. Twist the extra 2 cm wire around the bottom side of the triangle.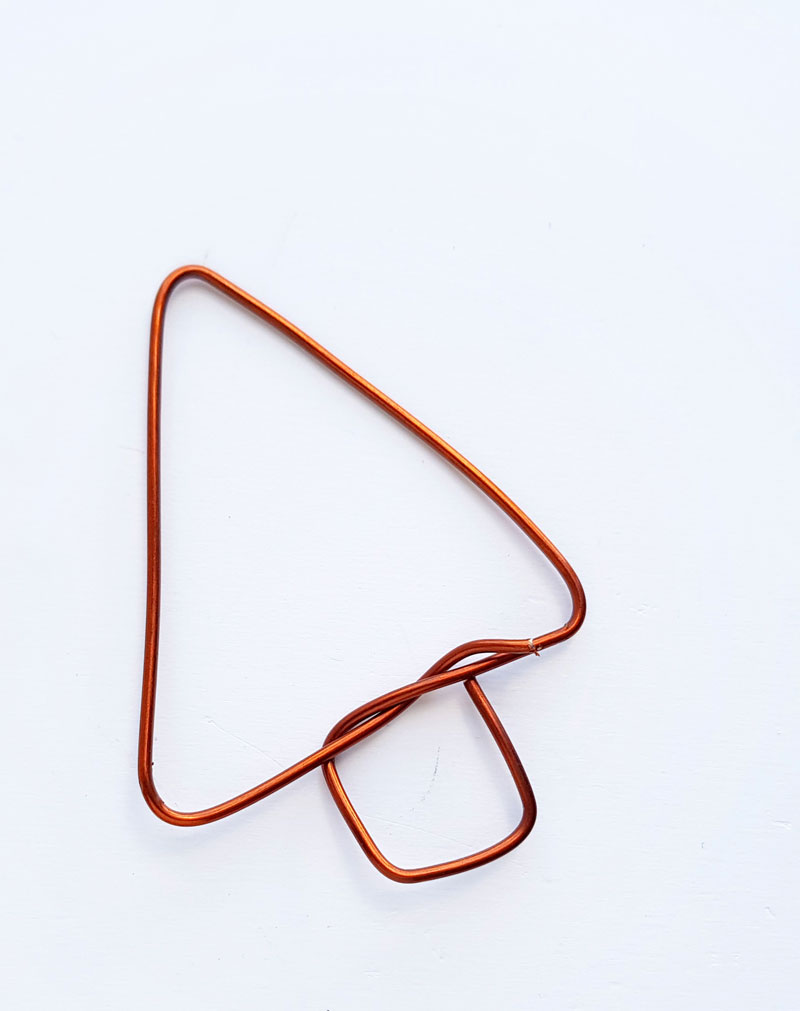 5. Take your thinner wire, cut a long piece, and coil the end around one of the sides of the triangle a few times.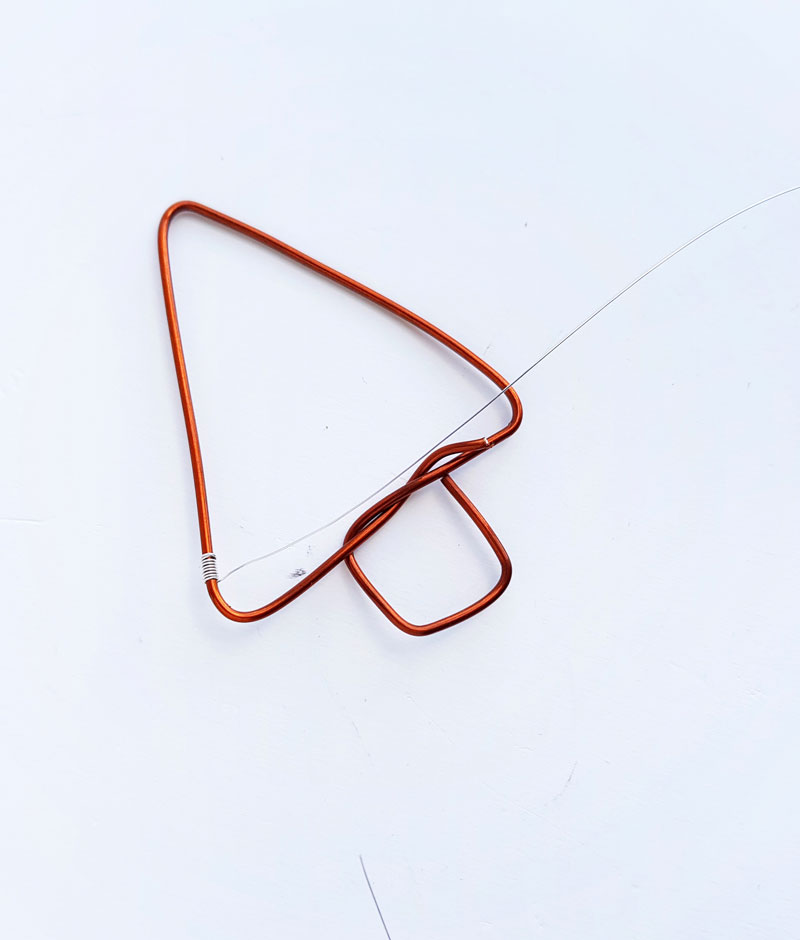 6.String your first row of beads onto the open end of your wire. The beading should fit inside the wire triangle. Coil the wire around the opposite side 3 to 4 times and then bring the wire back into the triangle again.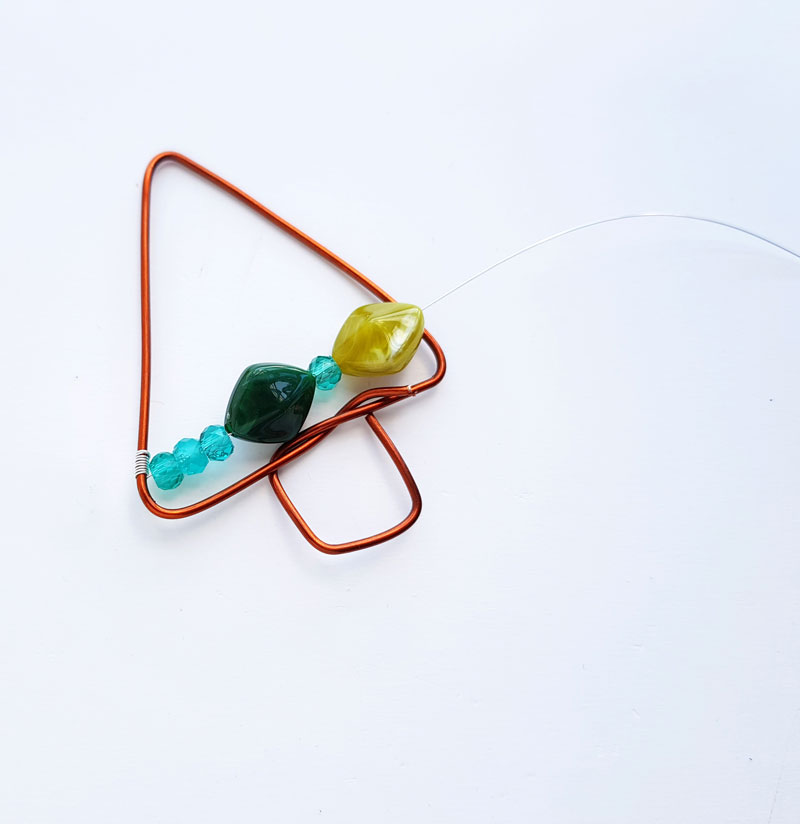 7. Continue to bead the wire and fill the triangle with beading. Don't worry if your wire runs short – just finish it between rows and start a new one!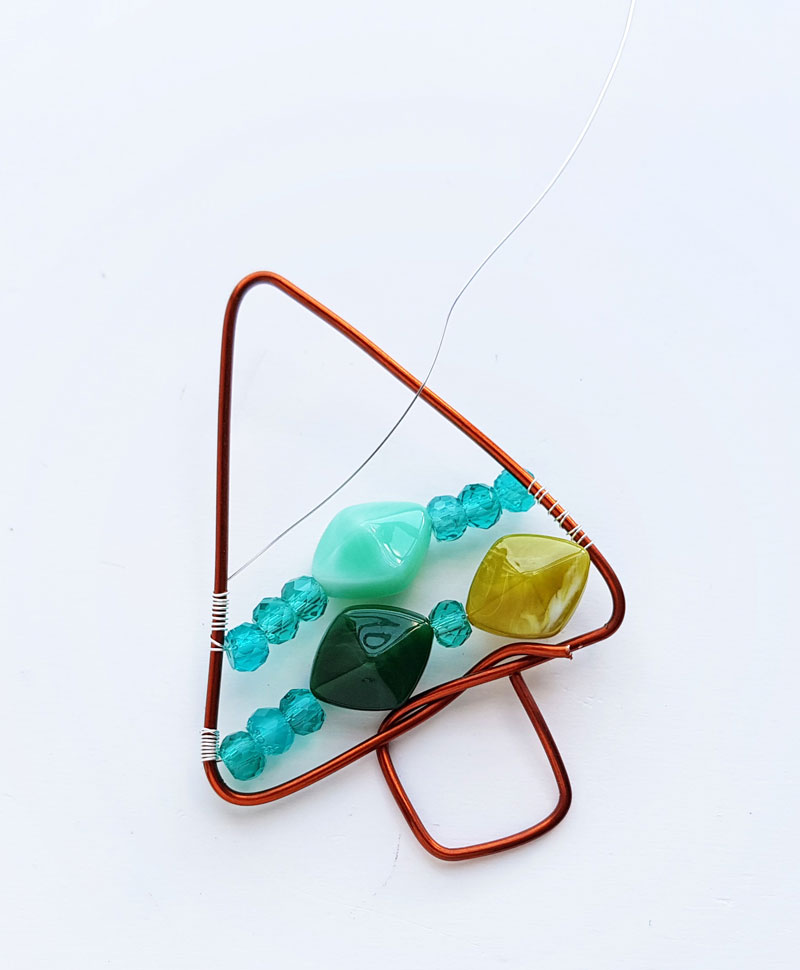 8. Once the beading reaches the top of the triangle you can coil the remaining wire around the top end of the triangle and cut off extra wire if required. If your wire is strong enough, you can use it to form a loop at the top, but you don't need this if you have enough open space.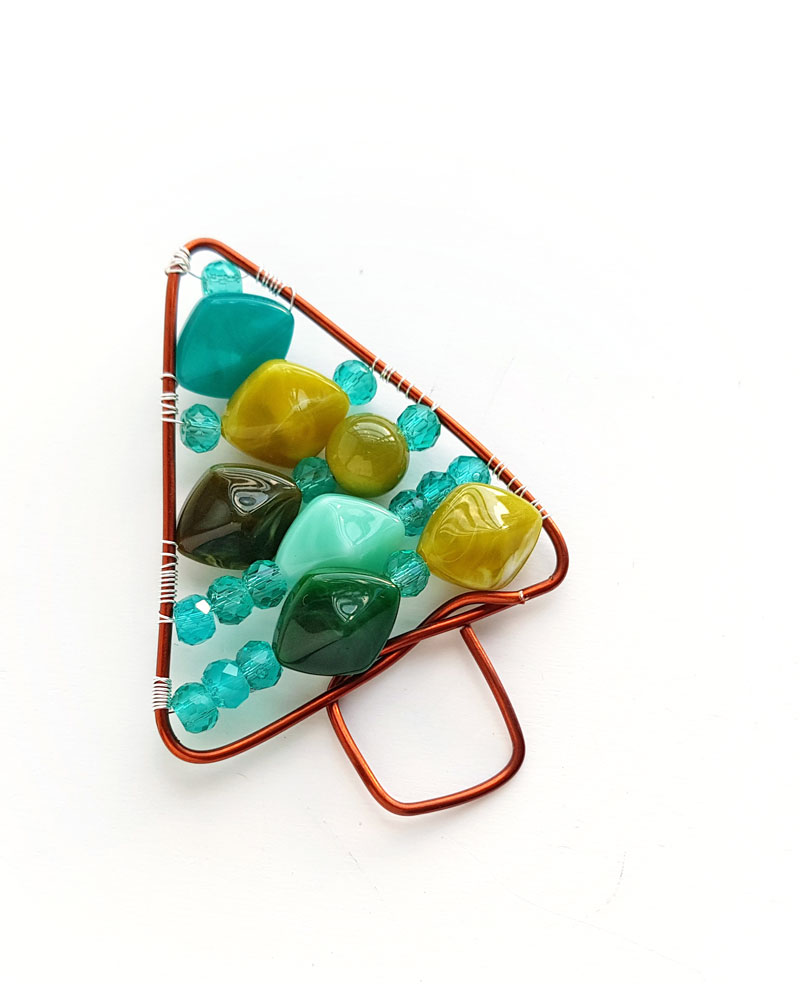 I hope you enjoyed making these DIY beaded Christmas trees! What other shapes will you try? Comment below!