Grab this free fall adult coloring page, and get cozy with some coffee and colored pencils! Find my winter coloring pages for adults here, but first, some fall fun! This post contains affiliate links.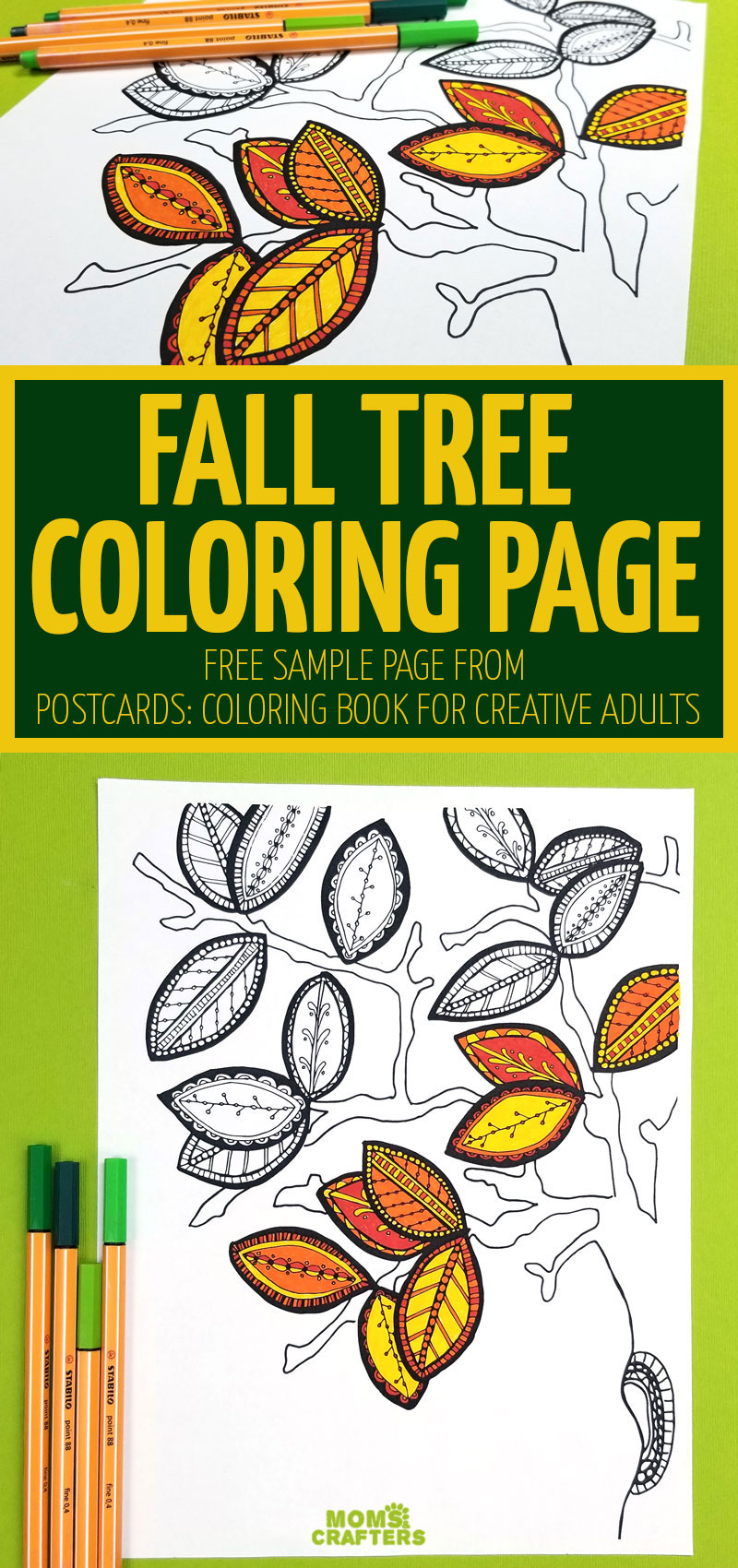 If you're the type that likes to skip over introductions and background, you can download the free printable right below! Your fall adult coloring page will land right in your inbox once you fill out the download form. If you don't see it check your spam folder.
After you download it you'll be taken right to a limited time offer for 40% off a huge bundle of downloadable coloring pages, including Postcards: Coloring Book for Creative Adults – the book that this free sample page comes from.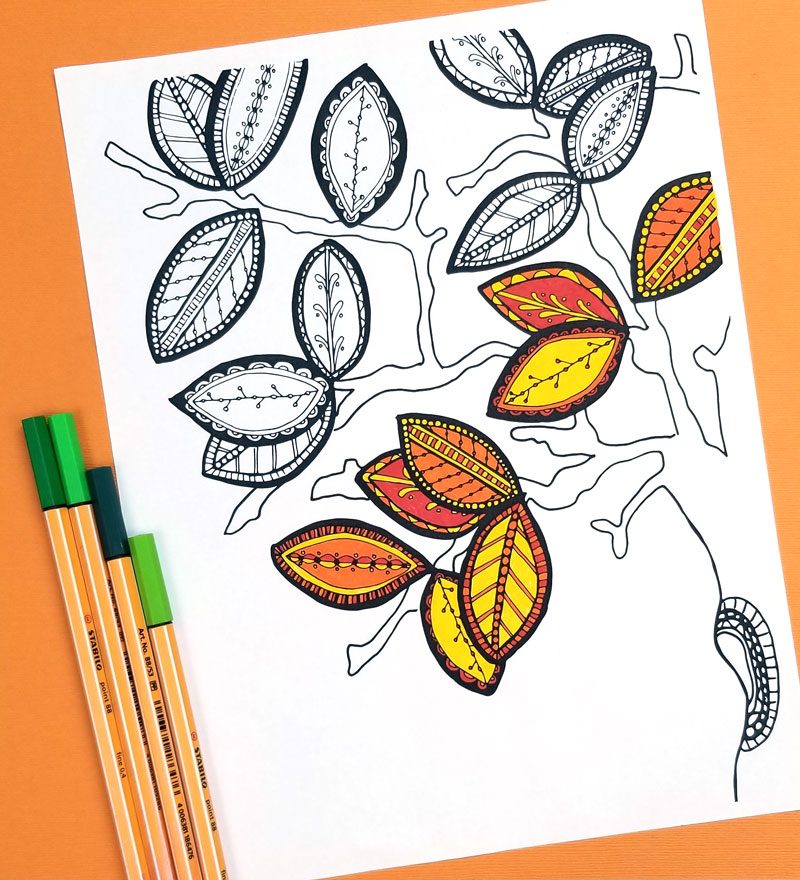 Now, for those of you who like the story behind the page…
Since the Coloring Tribe stopped creating monthly coloring pages, I've somewhat fallen off the free coloring page bandwagon – totally by accident.
I'm not a "trend follower".
I don't believe in ditching a trend once it's passed – once I fall in love with a craft, I'll stick to it (which might be why I do way more crafts than I can handle, but that's for another time…)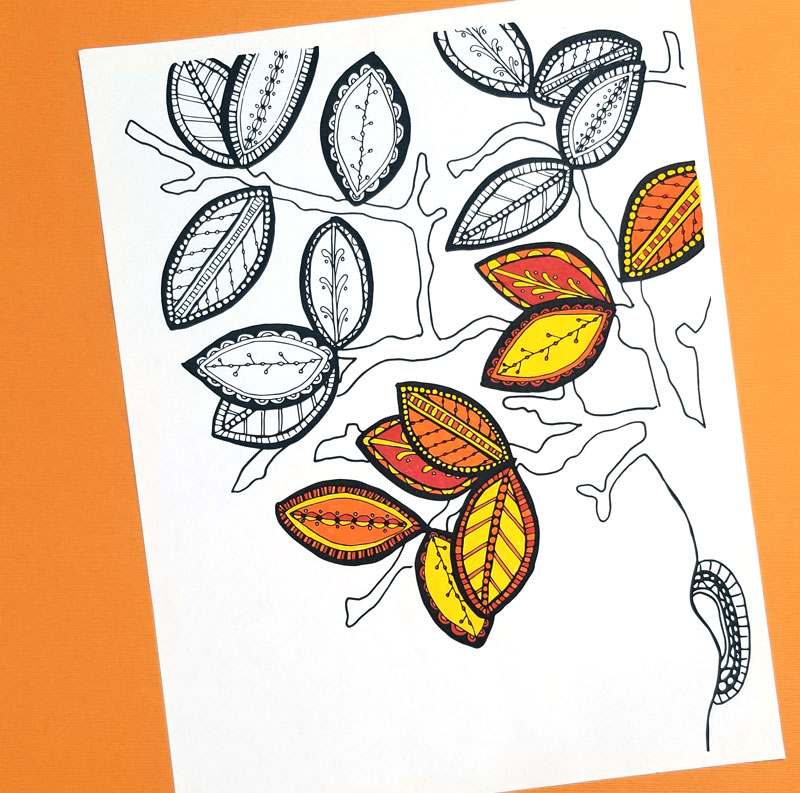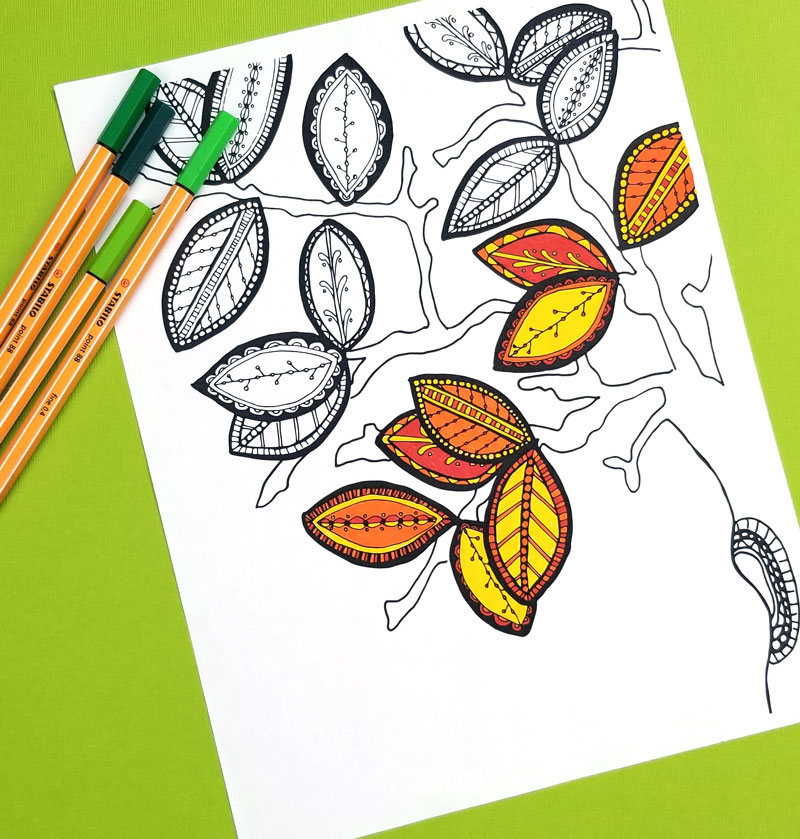 So I've been trying to recommit to doing regular free adult coloring pages – it might not happen every month, but I'll try for at least seasonal, kay?
Anyway, you can check out my past free printable adult coloring pages, or head on over to my post popular of all time – my coffee cups coloring pages! You'll get most of these in an easy, instant download with your purchase of the coloring bundle as well. Once again, you can preview the bundle here (but you'll get a 40% off limited time offer for this once you download this fall adult coloring page!)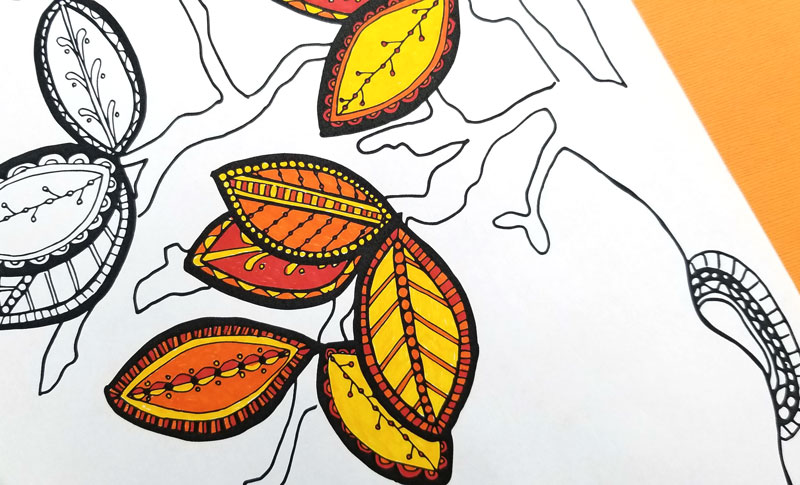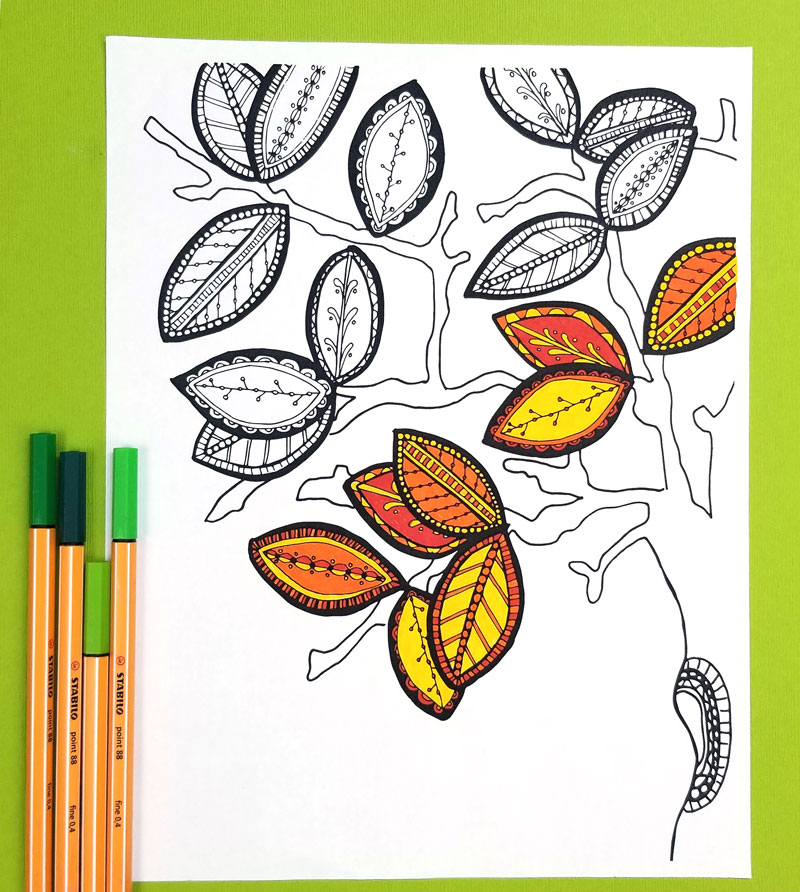 About Postcards – the adult coloring book that this page comes from:
A while ago, I decided to create a new coloring book for adults called Postcards. The idea was to include not only nature scenes, but anything that can land on a postcard. These are coloring pages inspired by places and scenes, with most of the pages being landscape-focused, and a few "just for fun".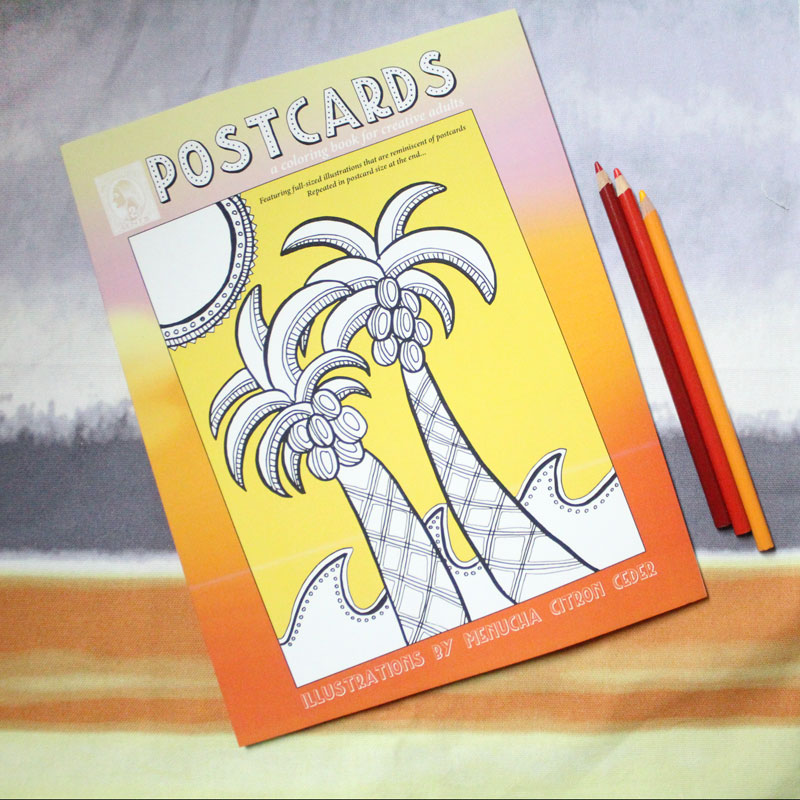 The pages are full-sized coloring pages and are repeated in quarter-page size in the back so you can create them as actual postcards as well.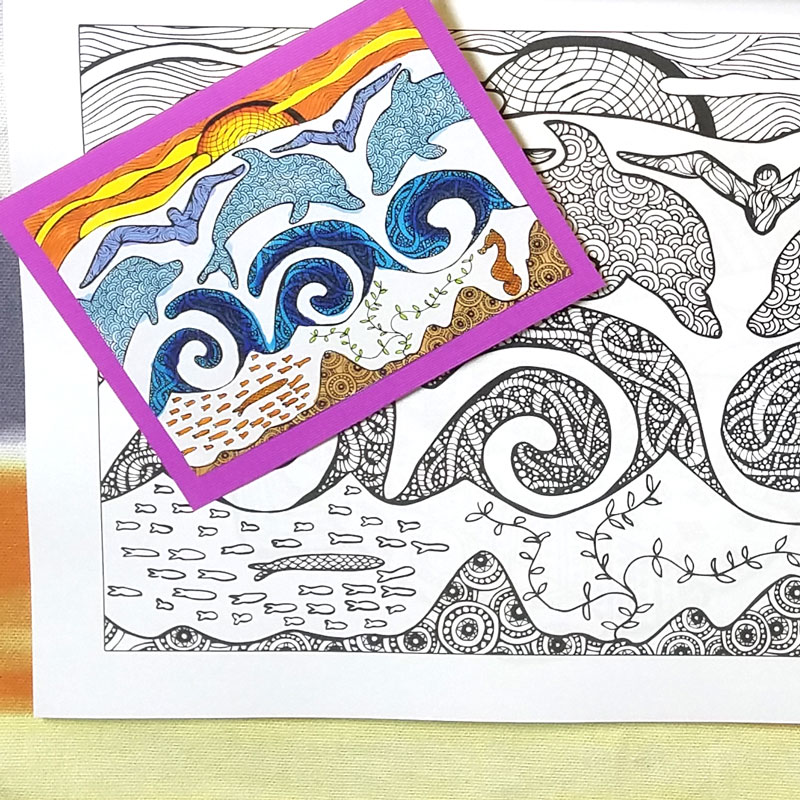 Just like most of my adult coloring pages, the point of most of these pages was to avoid the over-complexity that some adult coloring pages feature and focus instead on mature themes and designs, with some fun and quirky patterns thrown in. Some are simpler lines with patterns (like this one), some feature more realistic/drawing style line drawings (rather than patterns), and a few are more complex and challenging.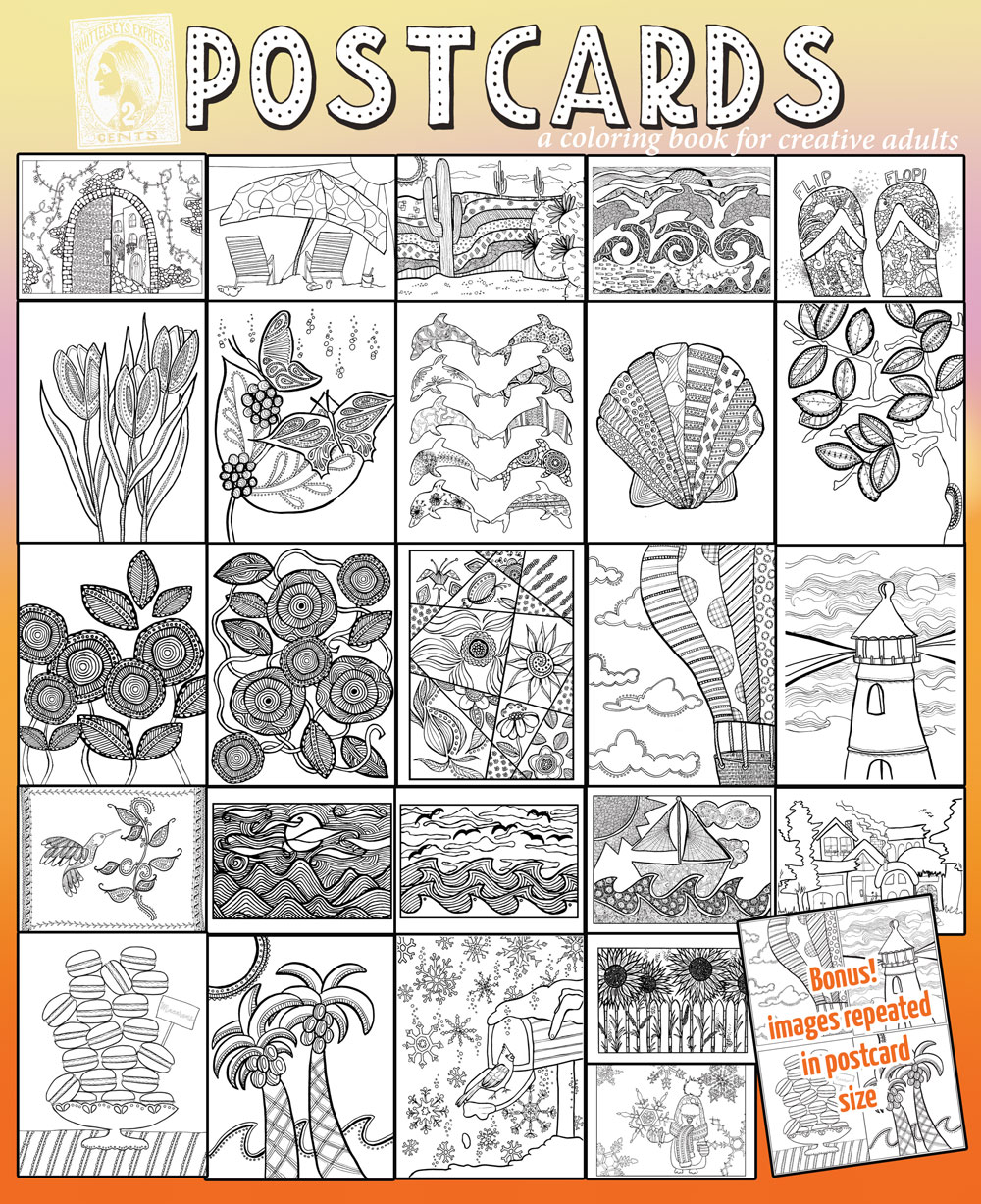 Since fall is a favorite season of mine, I decided to offer this fall adult coloring page as a free sample to my readers!
Download the free fall adult coloring page here:
Check out Postcards: Coloring Book for Creative Adults here!
Check out thePDF (printable) version of Postcards here!
After you download the freebie, you'll have the option to download Postcards as part of a huge coloring bundle for 40% off – so keep that in mind if you plan to grab that incredible offer!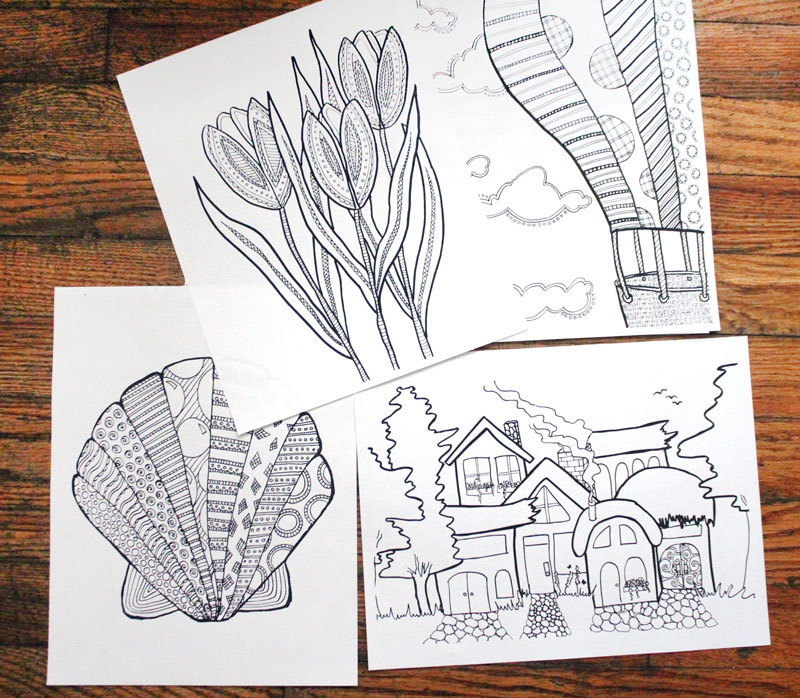 How I colored this autumn themed adult coloring page:
As always, I like to share how I colored a specific page… so here ya go!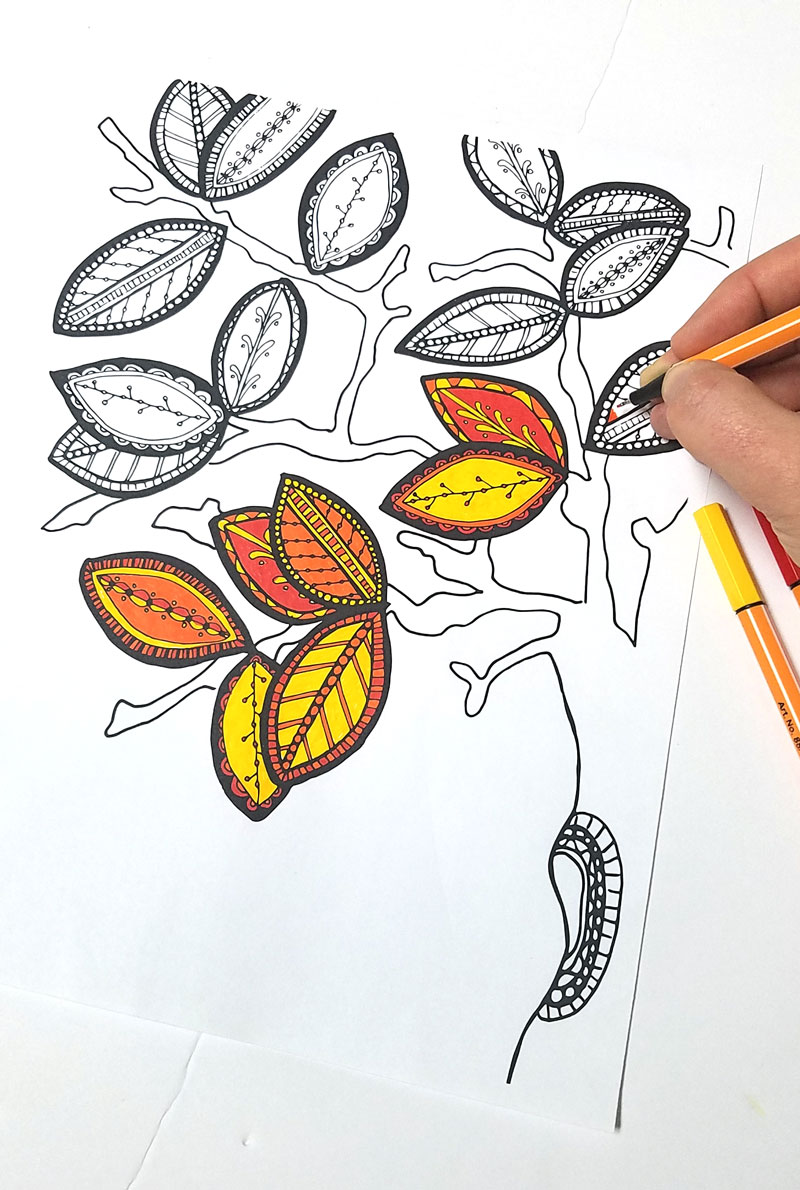 This one was colored with STABILO Point 88 markers. They are my most relaxing option. I typically pick out my color families and color away!
I usually alternate color families, using the different shades throughout each pattern. With fall leaves, it'll look gorgeous even if you just stick to reds and oranges, but you can also subdivide it into yellow-greens, yellow-oranges, and red-oranges, as well as orange-browns for more variation.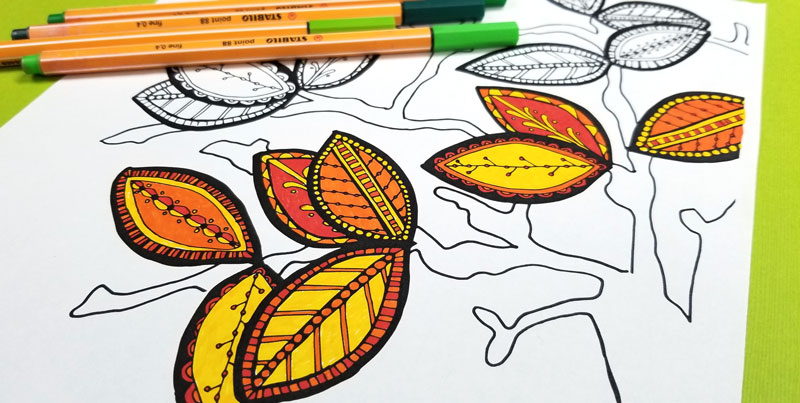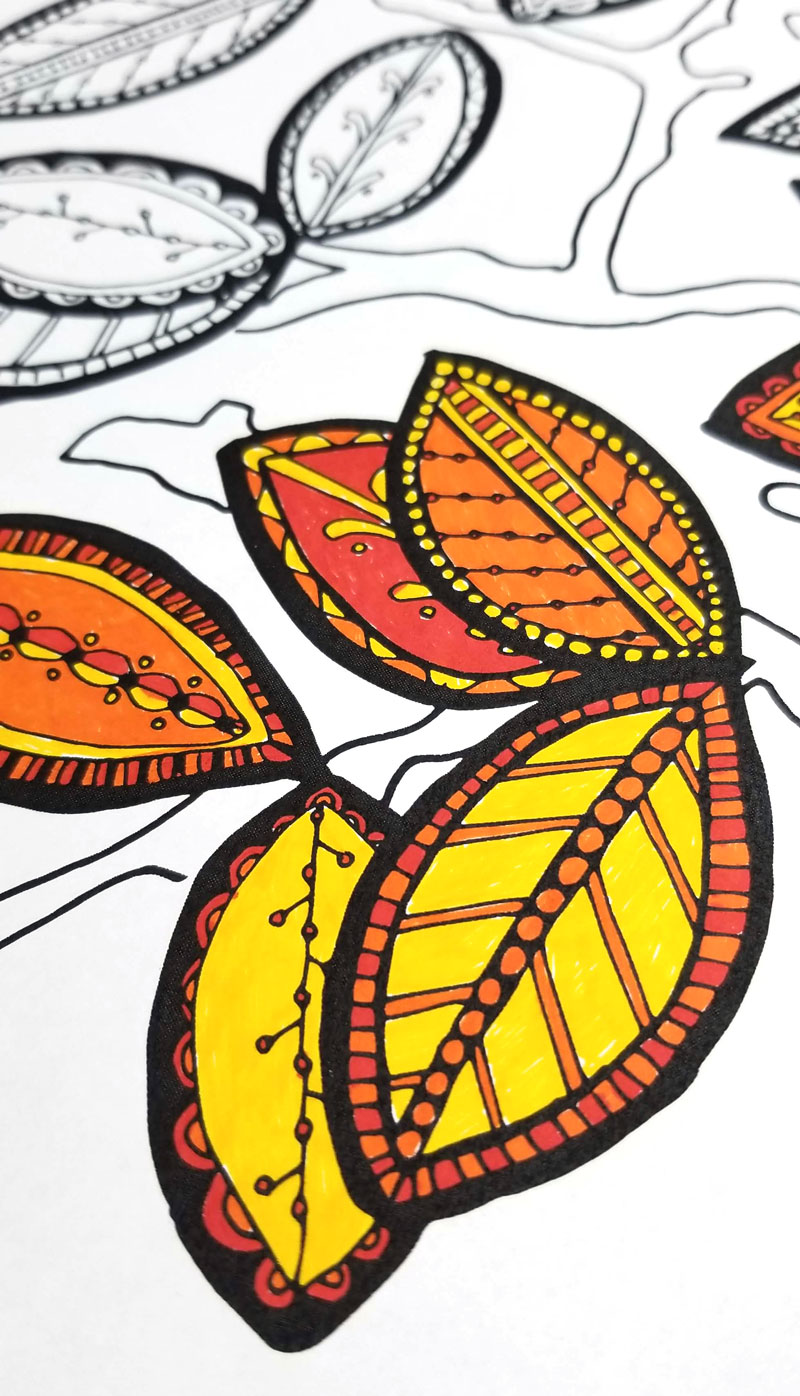 That's all for now!