If you love the way milk bottles look, you'll probably be looking for Frappuccino bottle crafts to reuse Starbucks bottles that you may have hoarded. These beautiful vases look gorgeous filled with garden clippings, displayed empty in a trio, or even filled with your own colored and crafted paper Heliconia!
This post contains affiliate links. I received product from Plaid Crafts free of charge in the hopes I'll craft with it.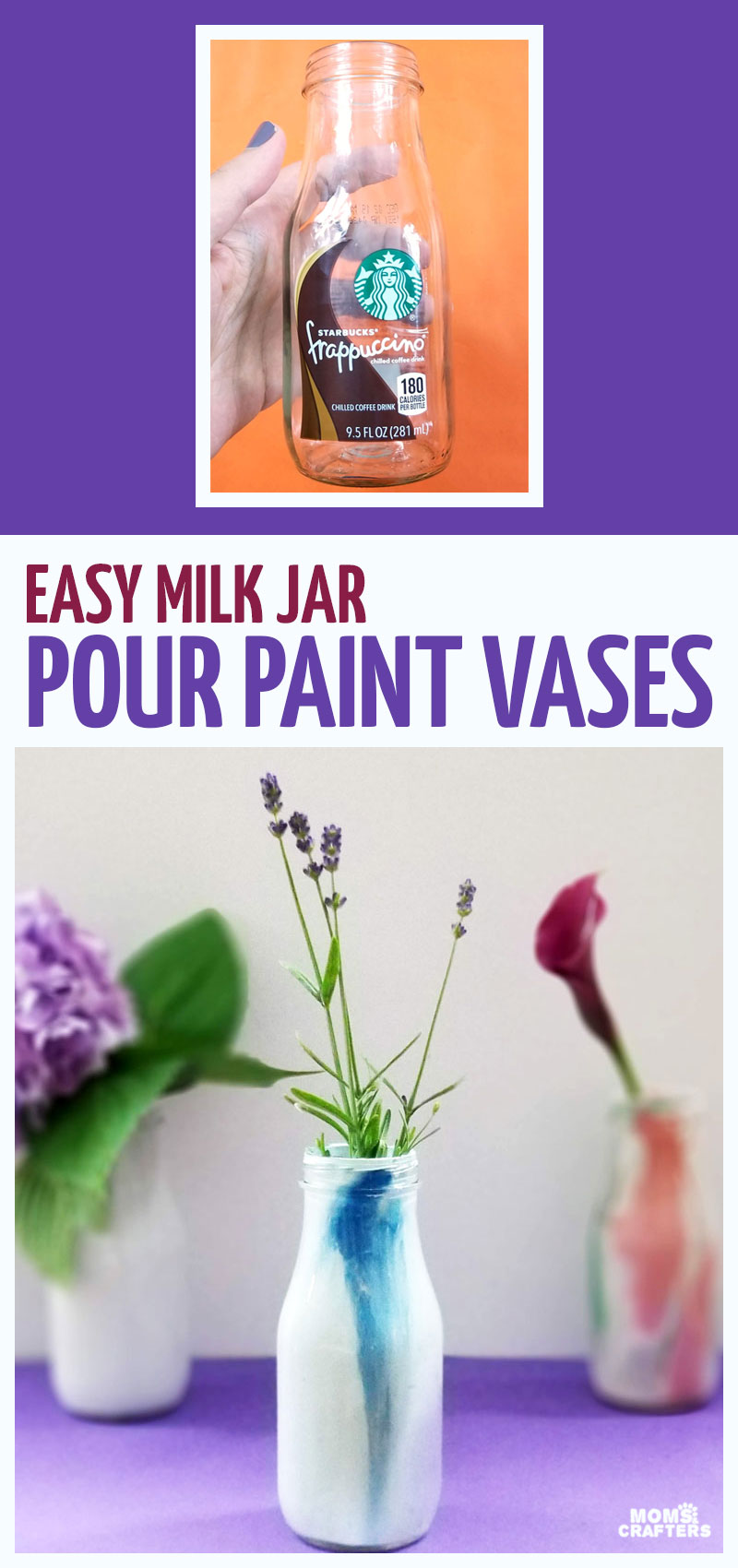 While I'm not one to splurge on my own, once in a blue moon my husband treats me to a case of Frappuccino bottles (best flowers ever, amirite?) When he does, I have a hard time parting with those gorgeous milk bottles.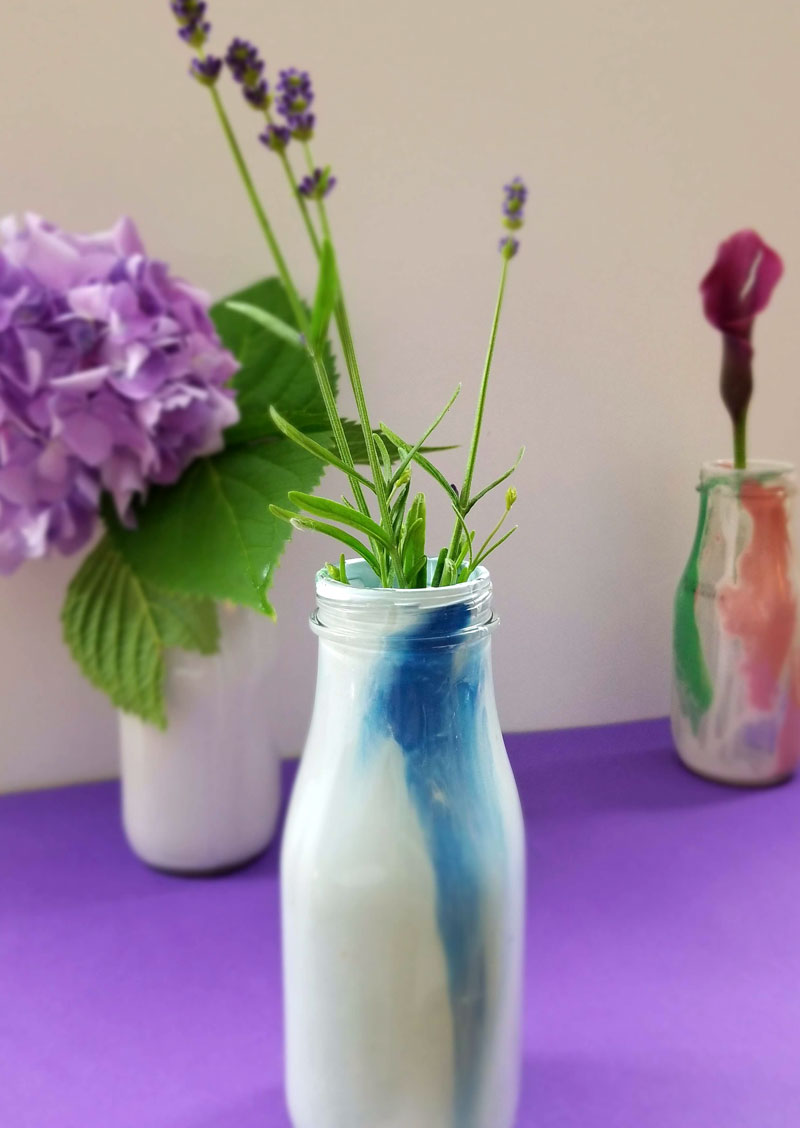 So I allowed myself to save three of them to make Frappuccino bottle crafts. Of course, I went simple and crated these simple milk glass vases. Simple can be better, and when you're upcycling something it's often the best way.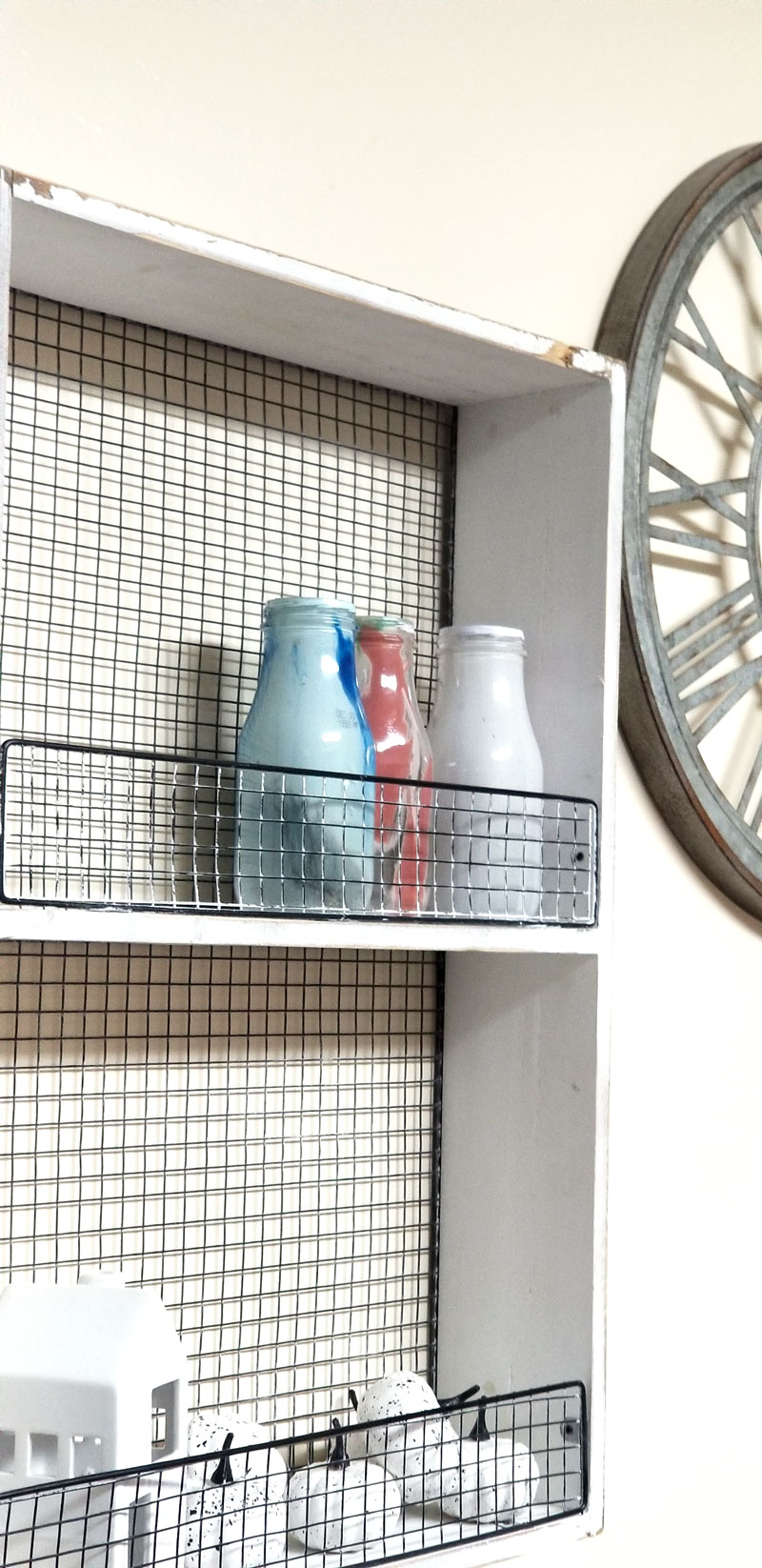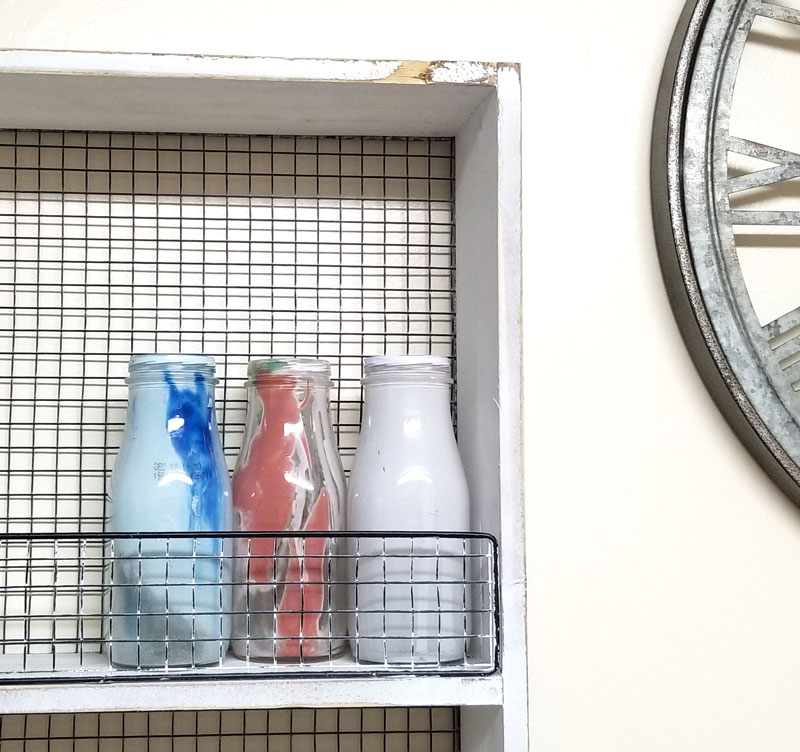 You can make these easy DIY upcycled vases using any jar with a smooth inside. Yes, these were made by tinting the inside and are so incredibly easy to create! Even my little guys helped me! You see three reused Starbucks bottles in these photos. One was made by me, one by Y (age two at the time) and one by M (age five at the time).
If you don't drink this, you can get empty milk jars, or use other jars with this method.
Got a Starbucks problem? Neither do I! Nothing problematic about my frappuccino addiction, especially when I make good use of the bottles. Check out this easy pour painting repurposed craft.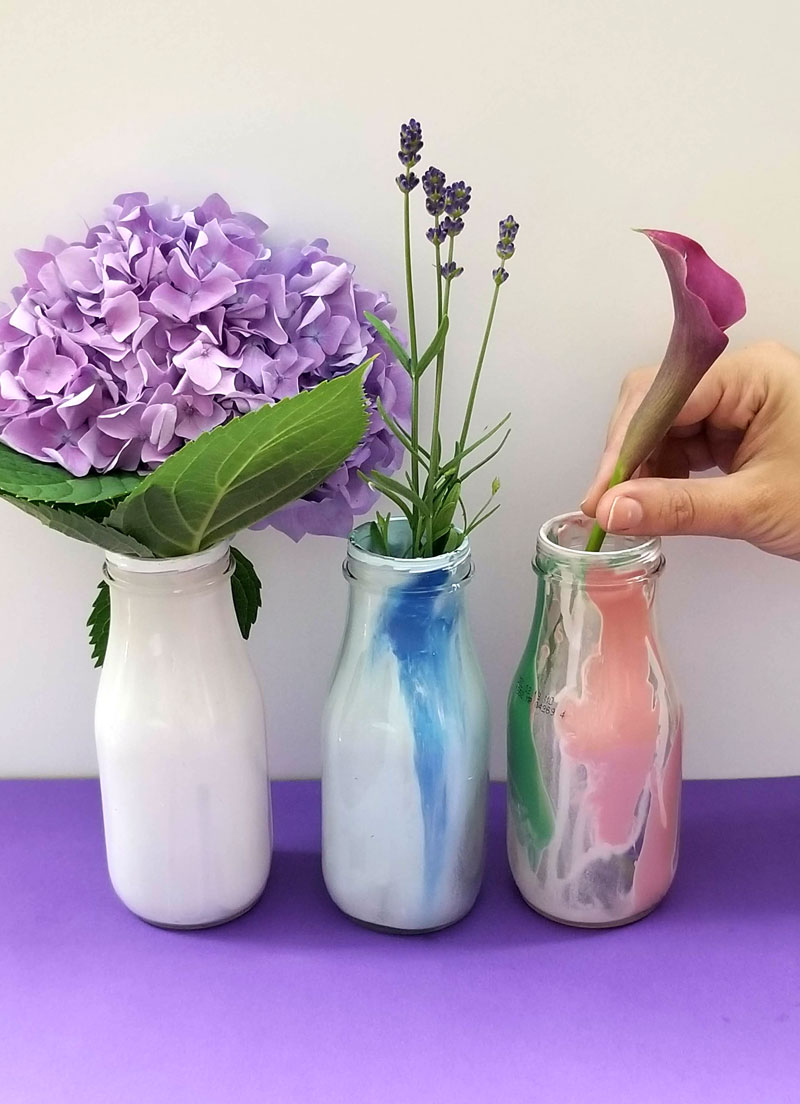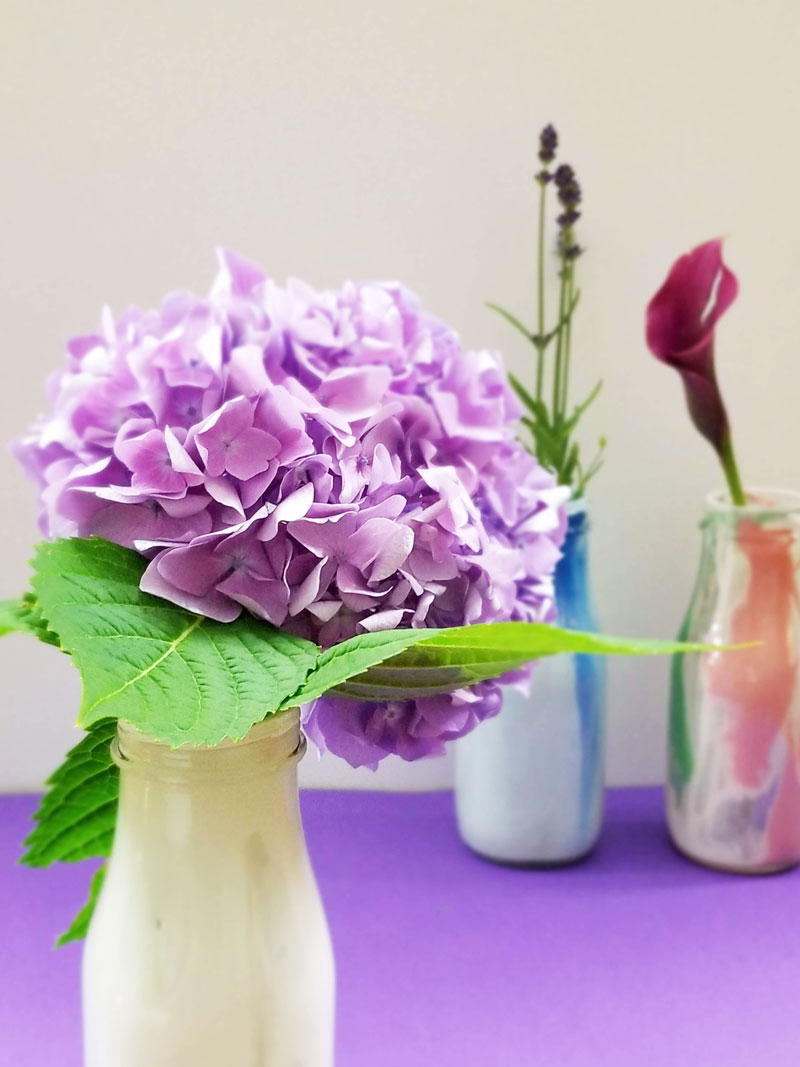 So these easy Frappuccino bottle crafts can be made by toddlers and preschoolers for Mother's day, by tweens and teens, and even by grown-ups. It's a neat craft, and while the paint is not washable, you're not really painting with it – you're shaking a closed bottle.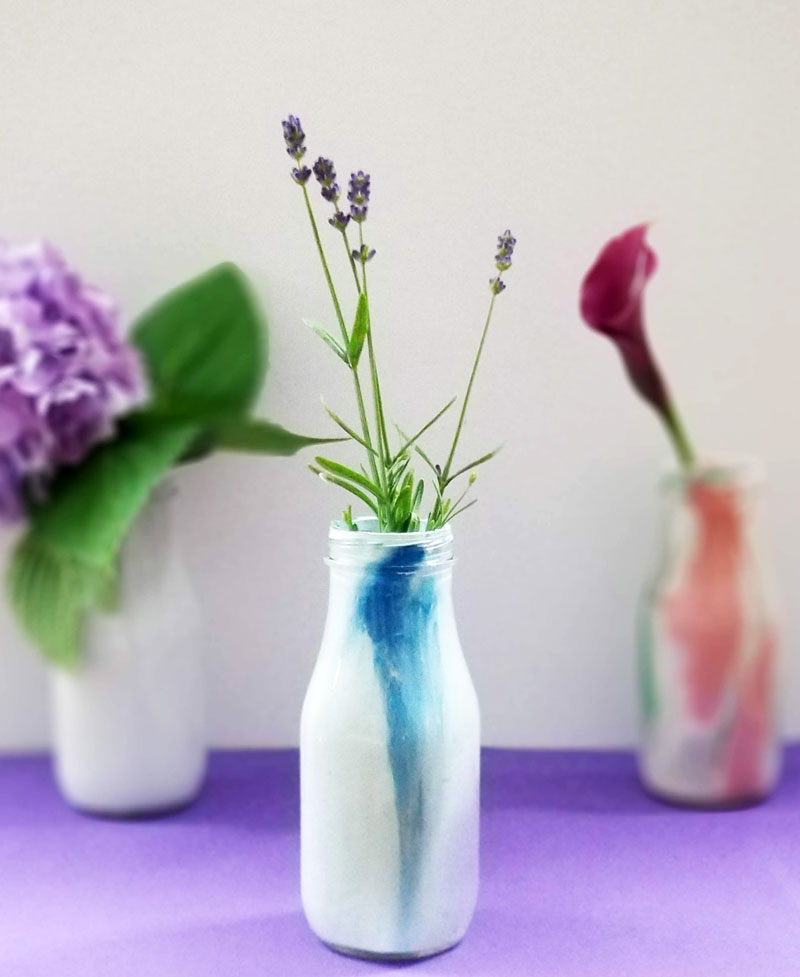 I created these mostly with Martha Stewart Milk Glass paints. These are very thin paints that flow easily and cover your surfaces. I also tried mixing in some of the Sea Glass line – as you can see from the darker streaks. Those did not flow as nicely. You may be able to thin them to make them work. Or, you can add a tiny bit of a darker color like that to your milk glass flow for a beautiful streak.
What you need for super easy Frappuccino bottle crafts:
How to reuse Starbucks bottles as gorgeous vases:
If you prefer, you can watch this quick video to see the process for making theses in action:
1. Remove your label. Soaking it in soapy water usually does the job, but Goo Gone is a miracle worker if you're having trouble.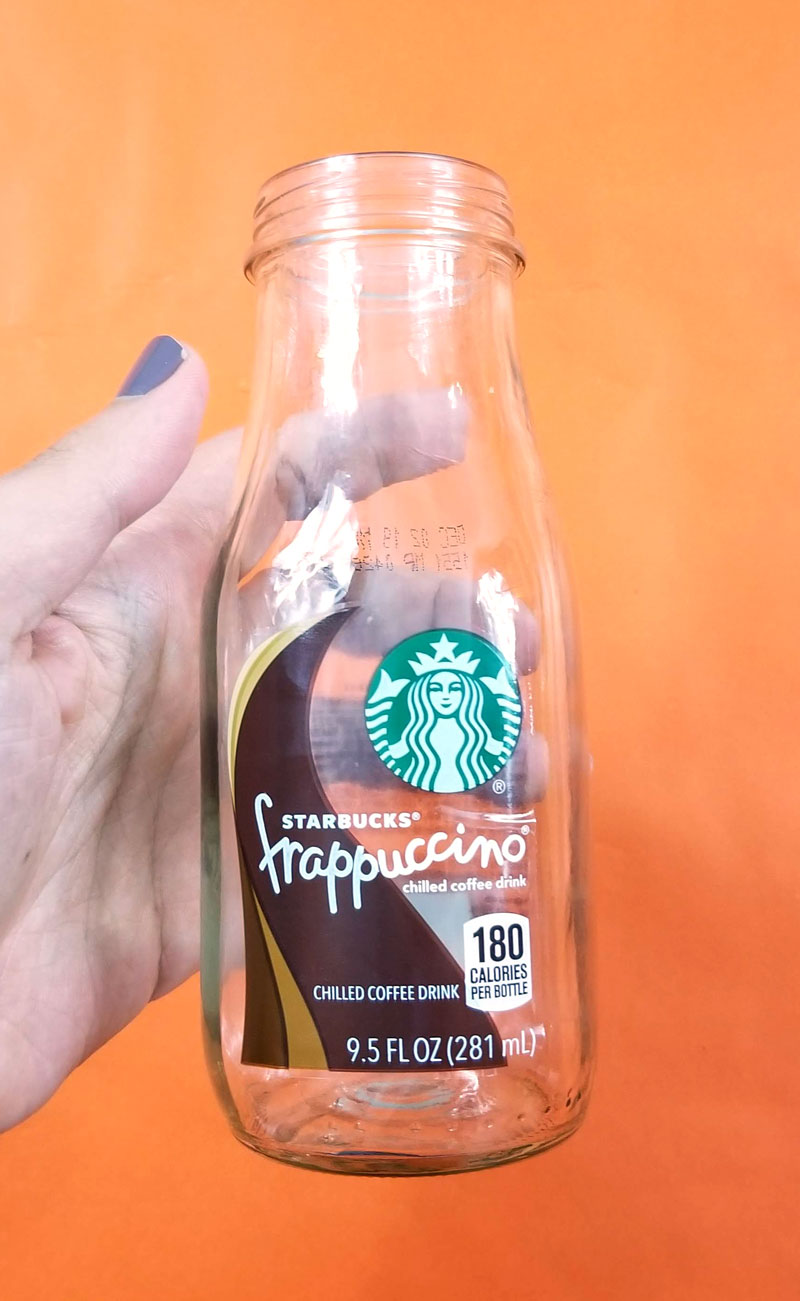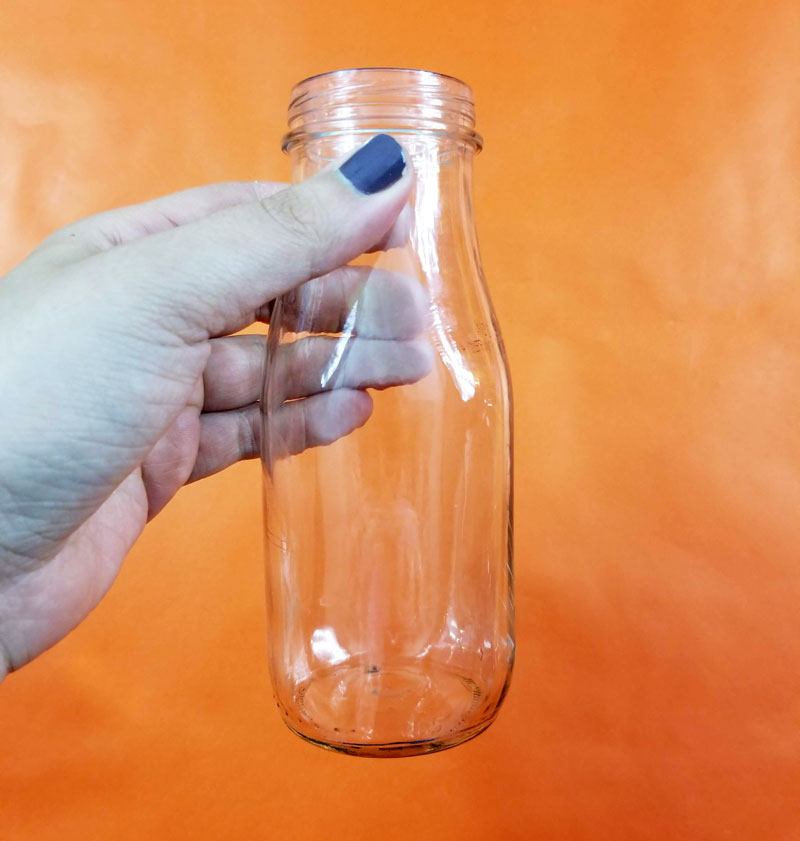 2. Tilt your jar and pour in some paint so that it drips along the side. Just a small amount is needed.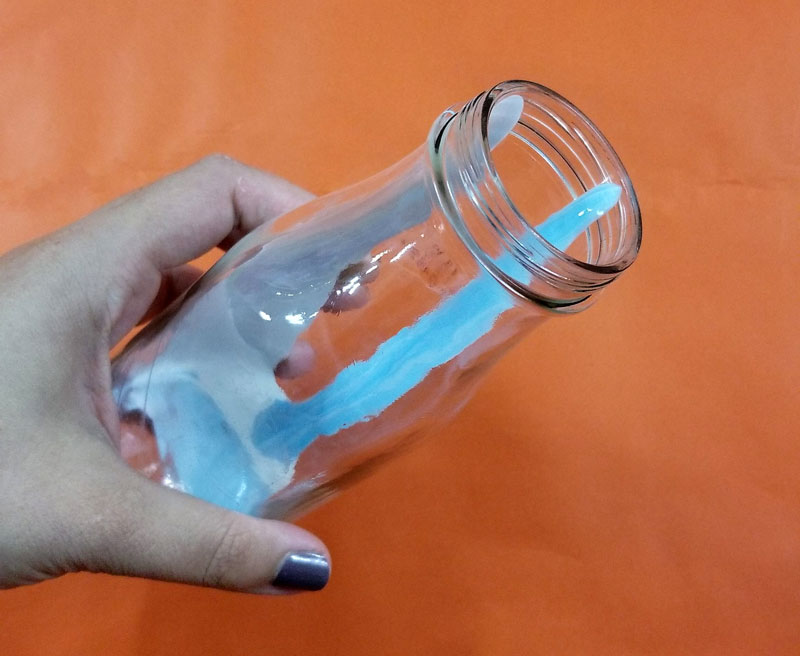 3. Repeat this 3-4 times. You can vary the colors for a little more texture. The milk glass paint is a very light tint so you won't get dramatic effects, the colors will not stand out, but it'll look great with that little bit of variation.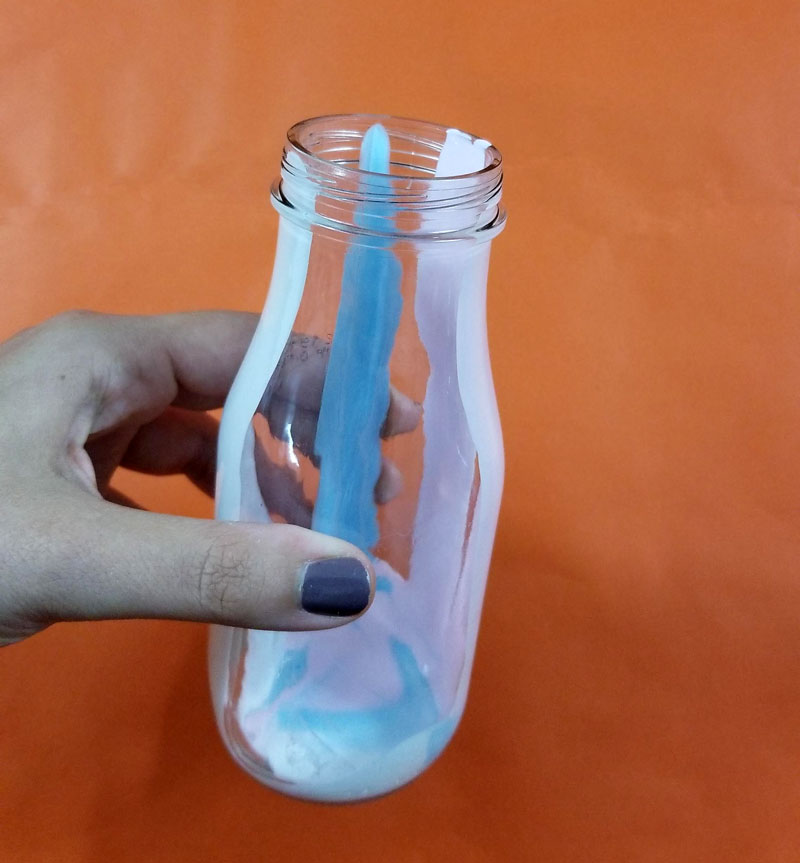 4. This is the fun part – and the part that kids will have fun with! Tilt and shake your bottle so that the paint spreads. Cover every surface or leave some parts unpainted.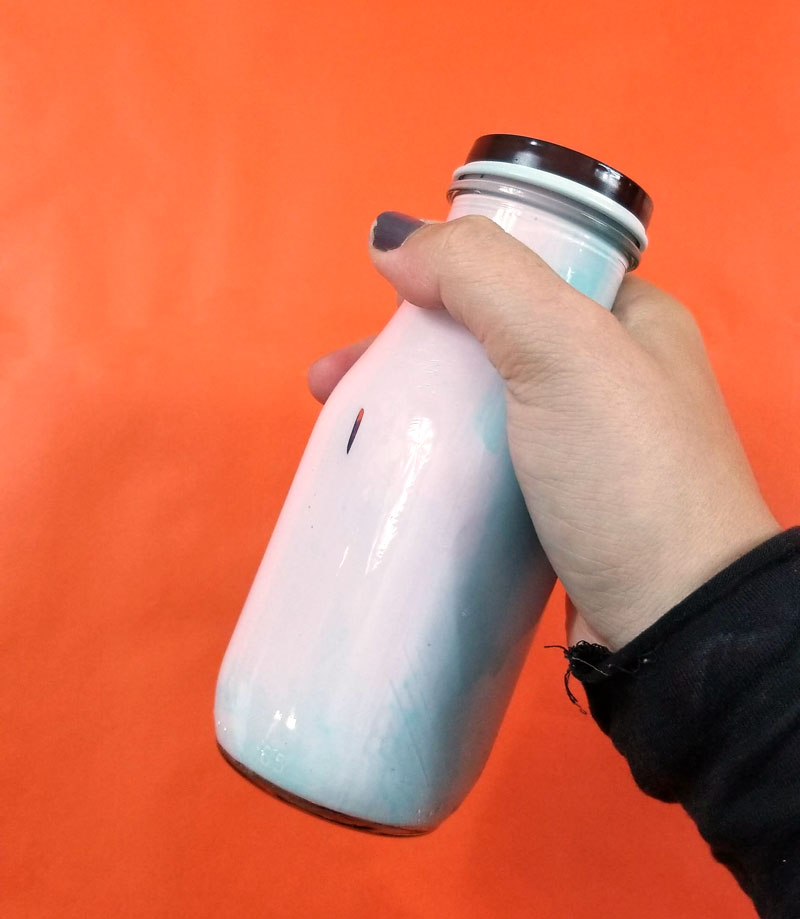 5. Leave your bottle upside down to drain for an hour or two. Turn it back right side up. Allow it to dry completely. If you check on your bottle and see it pooling at the bottom, simply repeat this step – draining it for another few hours.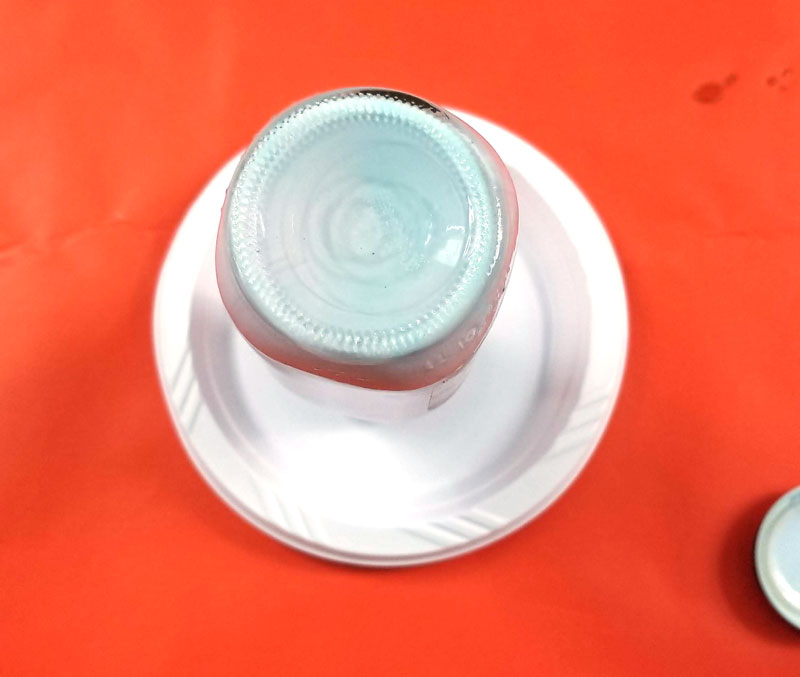 I hope you had fun with this easy upcycled craft! Do you repurpose Starbucks bottles? What are your favorite Frappuccino bottle crafts? Comment below!