Creatives are possibly the easiest to buy for, as this list of sample gifts for crafters will show.

Just buy us anything artsy craftsy and we'll have a field day!
Update: this post is a few years old. Check out my newer up-to-date version of my best gifts for creatives, or scroll down for some older, timeless suggestions.
Disclaimer: this post contains affiliate links.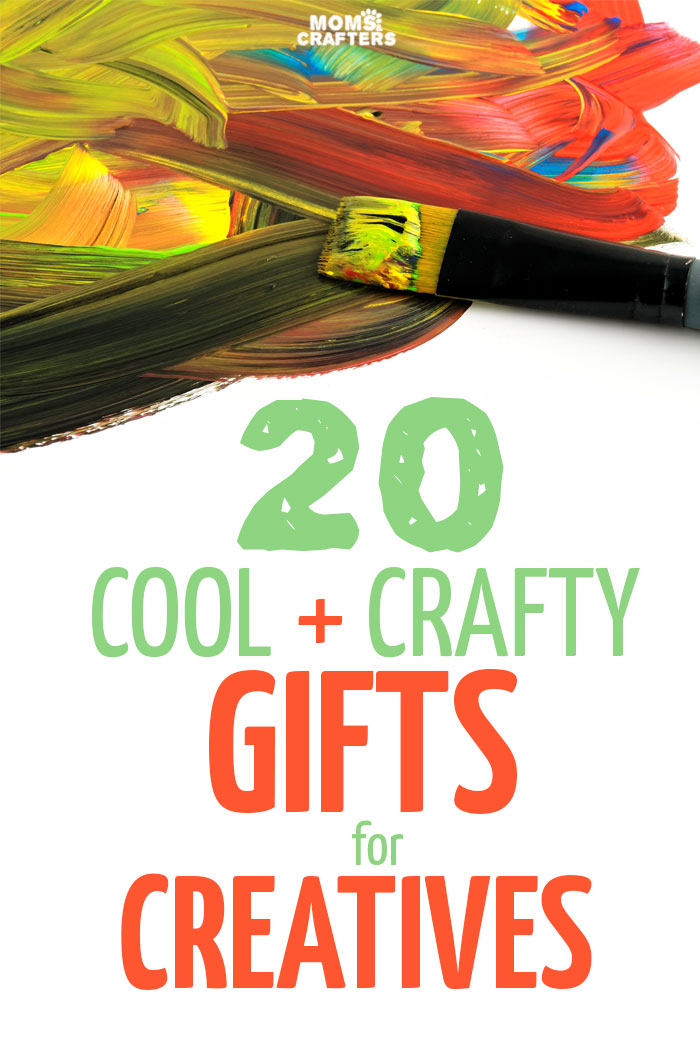 I've still assembled this list of gift ideas for crafters to get you started on what a crafter (that's me!) might like.
I've taken the liberty to focus on arts as well as crafts. However, any artsy products that I've featured here also works for general crafts, and I've avoided products such as art easels and oil paints that might be more limited.
Many of these products are those that I have personally experienced, however it was impossible for me to limit it to JUST that, and still give you a well-rounded list. Therefore, I've added some things from my personal wishlist, and products that I've done extensive research and read reviews on.
To see the newer, updated version of this post, click on the image below!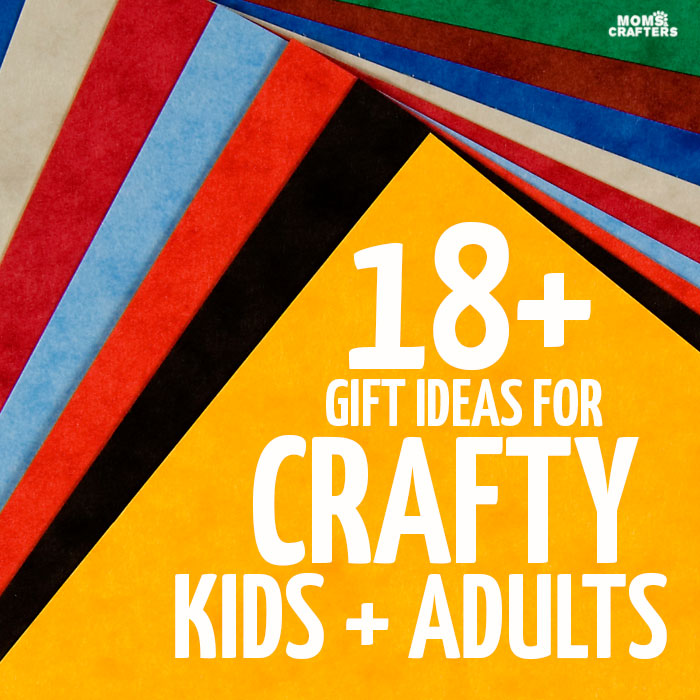 I hope these gifts for crafters gets you started on buying the perfect present for the creatives in your life!
Specialty Coloring gifts for crafters:
Whether it's for complex coloring pages, or just to add detail to a simple craft, coloring equipment is just plain fun. The more colors the pack comes with – the better!
Top quality materials for coloring IS important, and these are some top brands.
1. Staedler fineliner markers – I have the slightly wider version of these, but have used and enjoyed the fineliners too. They are so much fun for doodling, outlining, and filling in tiny spaces.

2. My grandmother bought me high end color pencils by Prismacolor, with an instructional book, years ago for my birthday. I was more of an artist than a crafter then, and I really enjoyed learning a new medium. Today, I still use those pencils in crafts.

3. Sharpies in every color – since I bought a mega Sharpie pack, I have LOVED crafting that much more. They are not only good for coloring pages, but they come handy in so many different crafts – including jewelry making!
Unique kits make great gifts for crafters!
Especially if you're buying for a teen, tween, or beginner, kits are a perfect way to delight. But it's not limited to newbies – veteran crafters can also enjoy crafting with structure sometimes. Some kits also turn everyday crafting materials into a more giftable option.
4. I got to "meet" the Crayola thread wrapper when I went to a conference – and I was most definitely impressed! You can wrap anything that fits into the slot, and even color your own threads! It's geared toward tweens, but great for any age.

5. If you haven't made jewelry yet, and want to get started, jewelry making kits are perfect. Buy an aspiring jewelry designer a set (double check if she has tools and if not add a set of those).

6. I love Brit + Co kits and you can get them at Target too!
This vegan leather stamping one is a great start.
7. I've always wanted to try woodburning, and so a woodburning starter kit is high on my wishlist.
8. I just recently started with stamping, and I'm loving it! It adds dimension and a professional touch to cardmaking, scrapbooking and other crafts. A stamping starter kit is the way to go.
Subscription gift ideas for crafters:
Give a gift that keep on giving! Subscriptions are fun because the excitement doesn't end when the holiday is over…
9. Martha Stewart Magazine is the classic crafter's magazine – especially a crafter who also enjoys cooking and gardening. I receive it and it's the first one I open. You can also look into more hobby-specific magazines for beading, knitting, etc.

10. Doodle Crate is the "big kid" version of Kiwi Crate's craft boxes. But it's not just good for your tween. Crafts inside have included candle making, stamp carving, terrarium building – and more fun crafts! I have really enjoyed these myself. They are open-ended enough for creatives and come with PLENTY of supplies to try a few

11.Simon Says stamp kits of the month is a subscription designed for stampers and perfect for beginners. It includes cardstock, stamps, embellishments, and inks for the various card crafts . You can also purchase individual kits if you prefer not to do a subscription.
Creative gear gifts for crafters:
Crafting comes with all sorts of gear – some of which is too expensive to justify a splurge. That makes it perfect for a larger gift.
12. A super-cool sewing machine has been on my wishlist for a while. This one does embroidery too and has top ratings.

13. A high end cutting machine, such as a Cricut Explore is another product high on my wishlist.

14. Last year, my husband delighted me with a brand new DSLR camera. Photography equipment is an expensive splurge, but if you're looking for a higher end gift, it will make a creative person's day.

15. I've just dreamed of owning a drawing tablet and taking art to a new, updated level for the digital age. They come in a variety of price ranges – find one in yours.
Other cool gift ideas for crafters:
Crafting is full of innovation and ideas – it's what it's made of! That's why you'll find some of the most amazing novelty products for creatives, plus plenty of other quirky, creative gifts. Here are some favorites:
16. I'm a mad crafter – and proud! Get a Mad Crafter tee (or other gear) to make another proud mad crafter happy.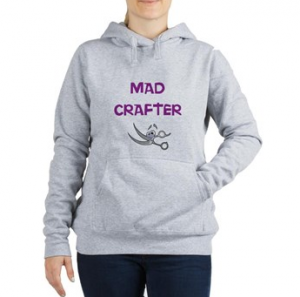 17. Detailed coloring books are all the rage! And they are truly addictive. Get one, or get a stack. Or, bundle one with something to color with from section 1. Tip: get one that's truly unique like this color-in recipe journal!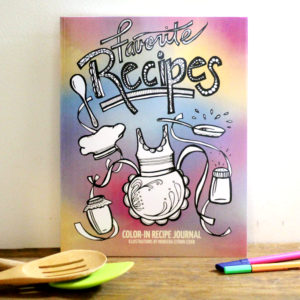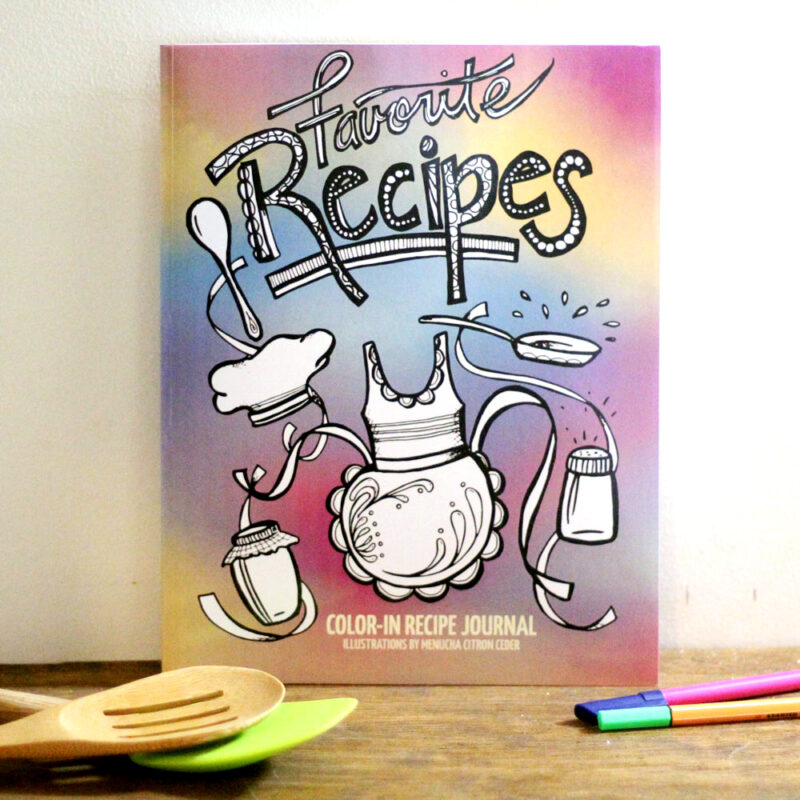 18. This camera lens mug looks for real like a Nikkor lens by Nikon!

19. For a budding diva, get a Pantone fashion sketchpad – complete with blank silhouettes and color inspiration from the pros.

20.There are so many Pantone novelty products out there, and artists and creatives simply LOVE anything Pantone. These hangers are a personal favorite.

I hope you enjoyed these gifts for crafters – comment below if you have your own suggestions! Want more? Click here!