Whether you know someone who just moved, or just someone who really likes to treat his or her house, these 21+ gifts for the home will definitely delight. From the practical, to the quirky, to the totally-useless-but-cool, you'll find something for every budget! Disclosure: this post contains affiliate links.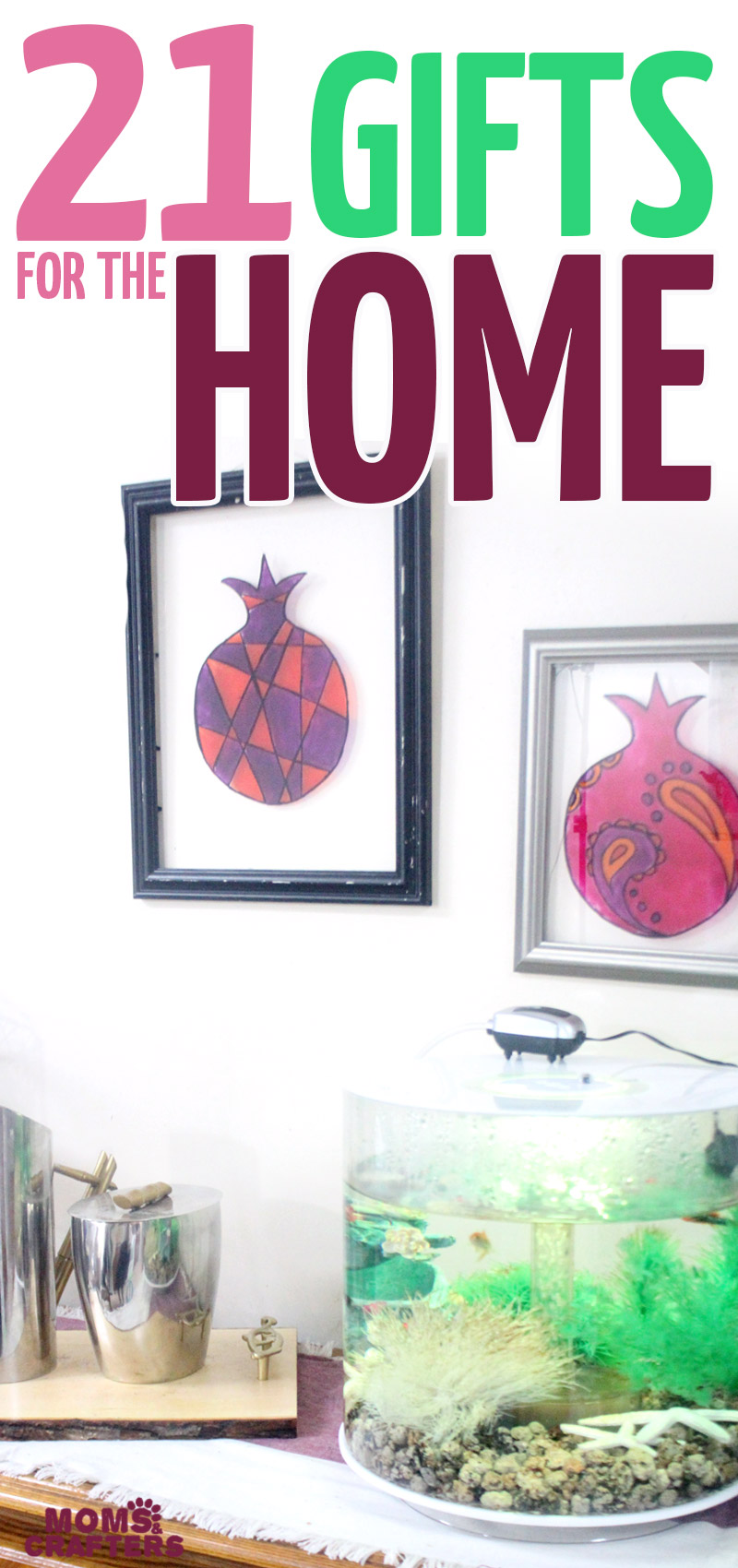 Since we recently purchased a home, and of course we also moved into it, I've been, well… obsessing. That's just how it is – you get a new home, you start devoting yourself to it. I think that I can finally call myself a "nester". I am building my space, making it my own.
While I was always a "don't buy anything for me, buy for my kids" kind of person, with this new home adventure, I've pretty much become a "don't buy for me, buy for my house…" Well, not totally, but you know what I mean.
These gifts for the home include many ideas in a huge variety of price ranges, and many categories. I tried to hunt things down for you that have a "special" factor to them.
Disclosure: I did receive some samples from brands for coverage. Some of the products on this list include those samples which I have tested and enjoyed, some I researched and liked what I saw, and some are products I purchased and received as gifts, love, and chose to feature. All of these products are "tried and true" in my personal experience. Nevertheless, I am not otherwise affiliated with these brands and cannot take responsibility for quality, fulfillment, or anything else that's in their hands.
Decor Gifts for the Home:

While these decor gifts for the home might be the least practical, they are also less personal and therefore great for people you don't know as well.
1. The stunning fish tank for dummies: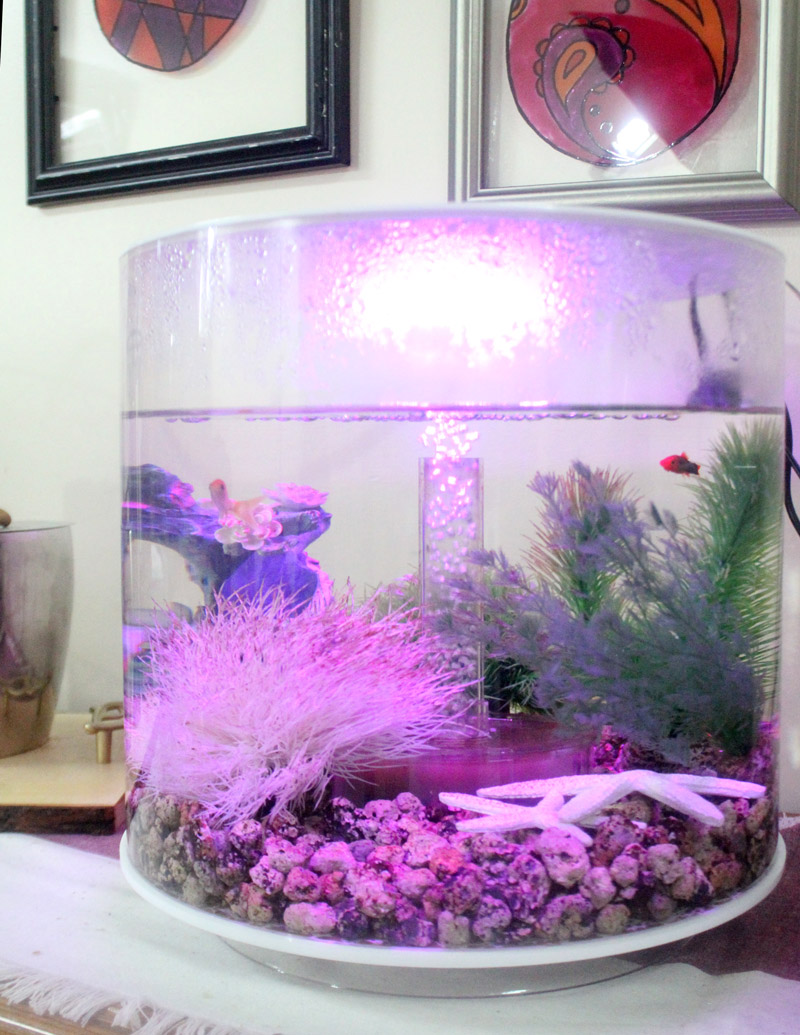 When I first discovered the biOrb TUBE at an event featuring new products for the holiday season, I literally ran across the crowded room to see what that beautiful thing was. It's simply stunning.
A fish tank was something we'd been wanting for ages, but hadn't justified purchasing for a while. That's what makes it the perfect gift. It's something people want, but it is totally unique which is why it's so giftable. Bonus: throw in a pet store gift card to go along with it, so that they can buy their own fish.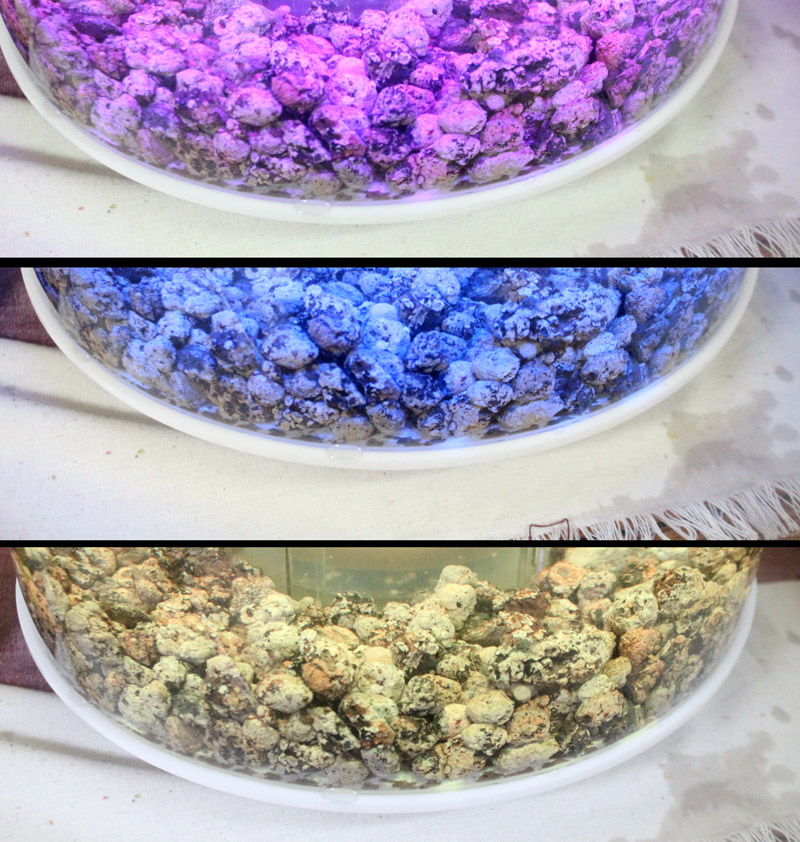 The built-in filtration system makes it easy for anyone to set up. It comes with everything you need to get started, down to the ceramic media at the bottom. The color changing LED lights are classy and give you various options – loads of color choices, or have it transition between all the colors. You can also set the brightness and more using the included remote.
And did I mention the beautiful compact design? We found just the right spot for it on our dining room sideboard, where it serves as a statement piece, and a source of delight for the little ones. Choose your own decor set to decorate the aquarium and you have the perfect gift for the home.
2. A beautiful orchid in a ceramic pot is a sweet low-maintenance plant, perfect for gift giving.
3. A "Whatever" wall clock for people who couldn't care less about the time…
4. Spice up the winter with a cozy and gorgeous heated throw blanket.
5. A faux fur pillow will also add warmth to the home and is very versatile.
6. A gilded orb lamp adds light and beautiful 21st century style to any home. It can fit into virtually any setting.
Gifts for the Home – Appliances and Electronics:

Part of carving out my space in my new house and turning it into a home is adding functionality and devices that enhance my day-to-day life. Be it something to make my breakfast experience unique, or something that allows my space to get a whole new level of clean, it definitely makes the place feel like home.
7. The vacuum cleaner that cleans…. everything! Including the dirt you didn't know you have.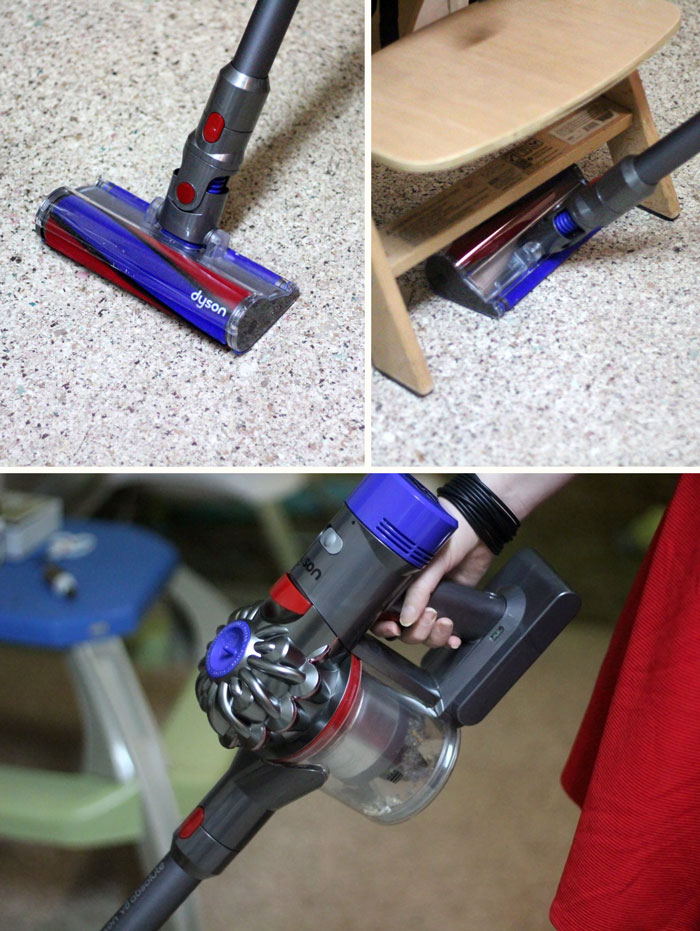 Before we moved, we cleaned the new place thoroughly. After we moved, we discovered how much dirt there really was – our feet were permanently black. The Dyson V8 Absolute cordless vacuum cleaner fixed that.
When I first tried this, my reaction was "it works!!" It literally sucks up dirt on a floor you thought was clean. It reaches EVERYWHERE. It is not bulky and is easy to use. It comes with a wall mount that turns into a charging station, so it's always ready to use.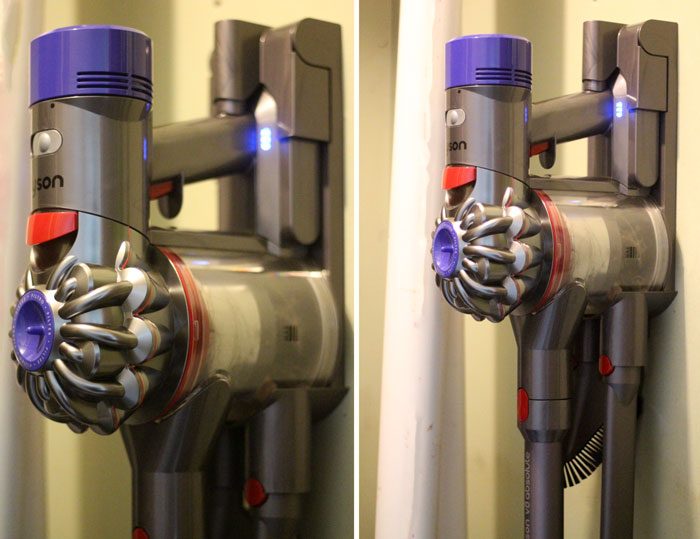 The Dyson V8 also has an extra-strong suction option which I use to force the dirt out of corners. It can be used as a shorter handheld vacuum cleaner and comes with no shortage of attachements for every need you might have. The bottom line is: it has made clean-up so much more pleasant, meaning clean-up happens much more frequently, meaning my house feels much more pleasant to be in.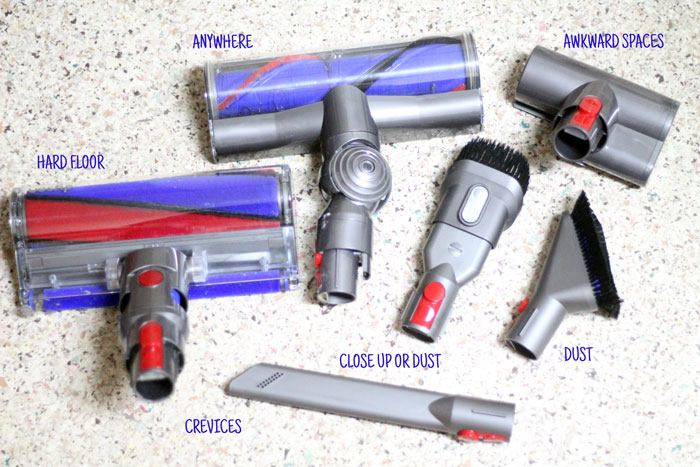 Wait – there's more! It also has HEPA filtration, and is light enough to catch the cobwebs on the ceiling. Amazing…
8. The Smart Thermostat that knows your happy place better than you.
A smart thermostat actually pays for itself in about two years, so when you give this gift, you are actually giving a longer-term more meaningful gift. The Nest thermostat connects to your smartphone to learn your habits and know when to shut on and off. It's also pretty gorgeous…
9. An Iron that decides for you what setting you need for your clothing, instead of totally confusing you.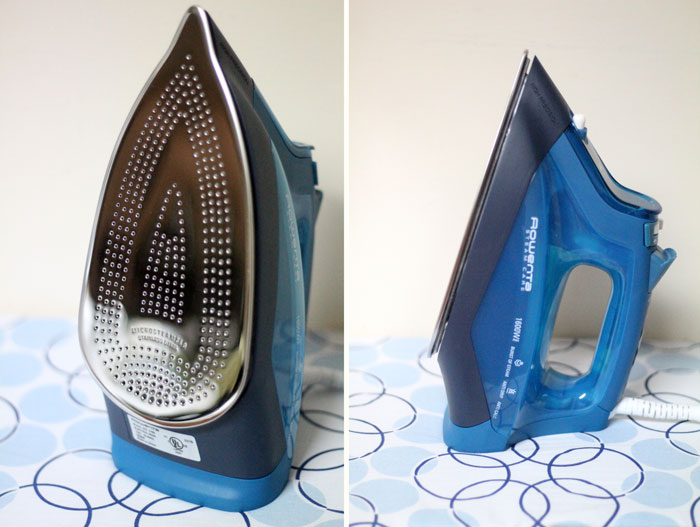 The Rowenta Steam Care iron is EXACTLY the iron I've been waiting for. Instead of giving you a list of fabrics you need to choose from, it just is safe for everything. Honest – I just always kept my iron on the highest setting and I've burnt a thing or two… The Rowenta Steam Care iron has a beautiful tip for those hard-to-reach corners and the patented Microsteam 350 soleplate pushes steam evenly into the fabric.
Now, I can start ironing those shirts again…
10. the "lazy light" you've always dreamed of, that can shut all your lights from your bed…
The day that I discovered Switchmate was a glorious day…
Seriously, you know that whole dream we all had to make a light that can be shut from bed (and some of us even tried creating stringed contraptions)? That's so 2010!
Switchmate is possibly one of the easiest and cheapest smart home devices to install and use. It has magnets that simply connect to the nails on your switch plate (installation: put in batteries, put on.) You run it via bluetooth from your phone, and can choose to shut one light, shut all, set timers, etc. I actually use it a lot as a timer.
11. The blender and nutrient extractor that makes brainless mornings possible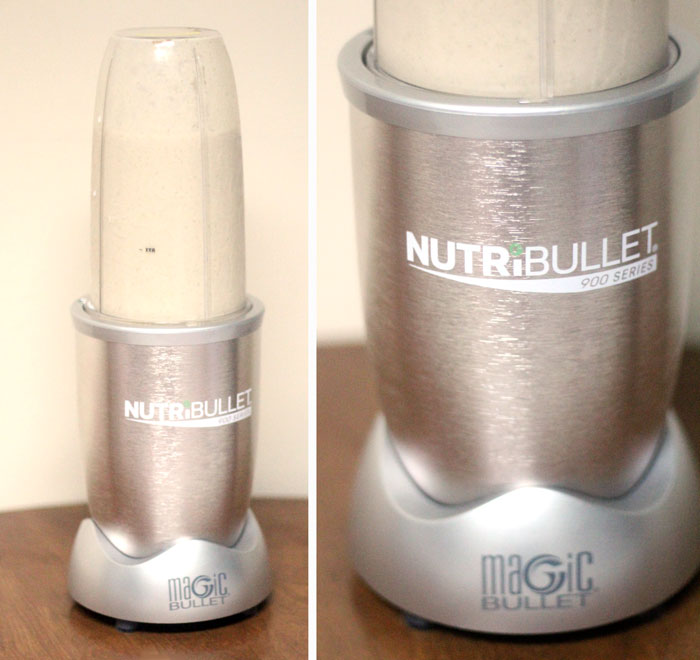 One of my biggest challenges with losing post-baby weight was always breakfast, and one of my biggest challenges with breakfast is that I just don't have the brain to make something healthy. Enter the NutriBullet Pro.
I just throw in a banana, some frozen and fresh veggies, milk, chia seeds, protein powder, and I blend, and it gives me the boost I need to start the day! Since I started this, I've been losing at a healthy rate of a pound a week, which will hopefully bring me to my pre-baby goal within a year (I'm almost ten pounds down!) Hint: The Nutriliving store has some super food options as well.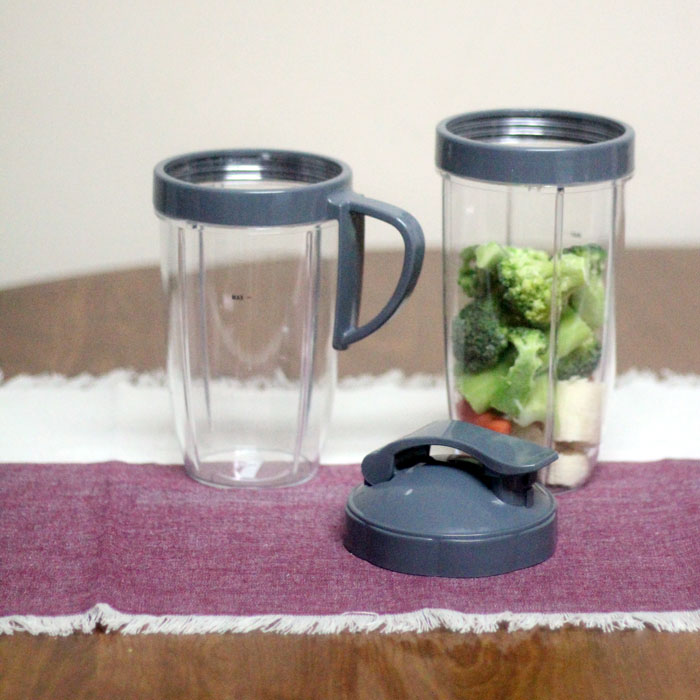 A healthy start can make a huge difference, and making it easy is the trick. The NutriBullet Pro also looks great in my home with its sleek brush metal finish. It's easy enough to use (just press down….) and comes with extra attachments, recipes and information to get you started, and two cup sizes, so it's totally catered to your needs.
12. The retro all-in-one appliance for those who still want junk for breakfast
A retro breakfast station– all-in-one breakfast appliance is cool especially for young homemakers and post college grads with small spaces. It includes a coffee maker, a griddle, and a toaster oven for a more traditional breakfast. Did I mention how cool it looks?
13. The sound system that plays music from your ceilings
A sound system for the whole house, installed right into the ceiling, can transform daily living entirely. It turns music into an enveloping experience, and is amazing for entertaining. You don't need to worry about turning the music on too loud for one room so that the other room can hear it. Broadcast music at the perfect volume into the entire home at once.
14. The ability to take their meals outdoors
A great new grill is an amazing gift because it essentially expands home turf. You don't need to wait until barbecue season to give it – it's a perfect gift any time of year. My siblings purchased this as a housewarming gift for us and we love it!
Organized Home gifts for the home:

The key to an organized home? Have a place for everything and everything in its place! These simple and unique gifts are practical and will help keep that home under control.
15. The undersink organizer that is pretty much giving them the (seemingly impossible) gift of another kitchen cabinet!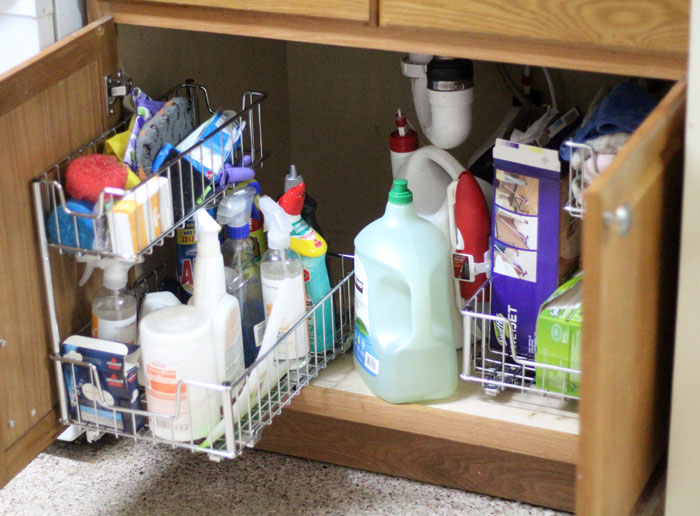 The undersink area, even when in use, is usually wasted. It's hard to use the interior vertical space without the typical shelves, and just like any bottom cabinet, it can be hard to access. The TRINITY Sliding Undersink Organizer comes in a brilliant two-pack that is easy to install.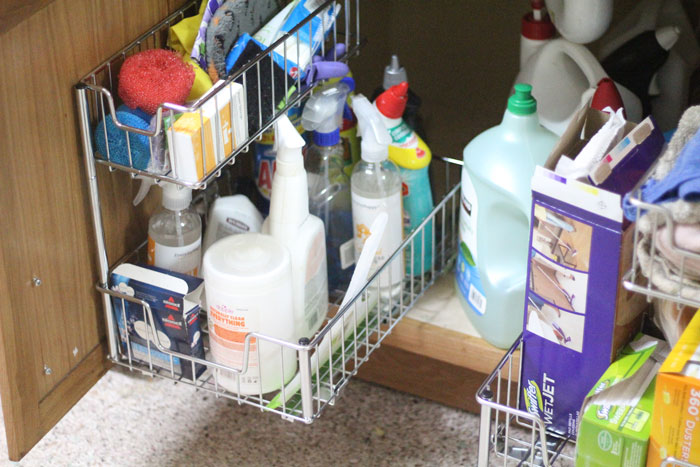 Just load 'er up and slide 'er out and suddenly you'll discover that you DIDN'T need another bottle of glass cleaner after all… You'll also discover just how much space you really have.
The TRINITY Sliding Undersink Organizers come with all the hardware you need to install it. It has high enough sides that you don't need to worry about tilting while you slide it out. It pretty much transforms that cabinet into your favorite space in the kitchen.
16. A leather-handled basket, accurately labeled "stuff"
Aesthetically-pleasing baskets are a favorite way to organize living and sleeping spaces. This one, labeled "stuff", will look great in either, and is a perfect small gift to help manage visual clutter.
17. The moldable glue that turns to rubber that has endless uses…
Sugru is a moldable glue that, upon air drying, cures into rubber. You can see what I made with it here (a great gift in itself) but if you know a DIYer who's also a nester, Sugru kits make great gifts for the home!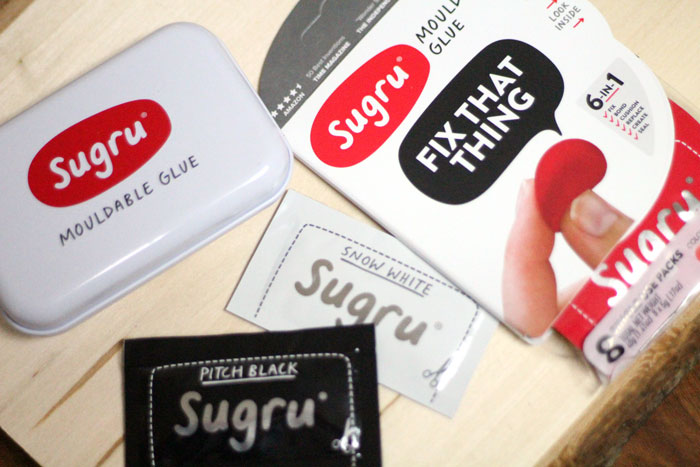 Get any starter kit, or the Sugru Home Hacks kit, which features the odds-n-ends needed for some great Sugru hacks, along with the actual glue.
18. The bookshelf that's totally magical
This Invisible book shelf is magical if you, like me, believe that clever design borders on magic. Turn books into an actual home decor element, as this clever shelf makes them look like they are attached right into the wall.
19. Drawer organizers that will satisfy even the Type A nester…
The Container Store has all sorts of drawer organizers for every type of drawer in your home. Plus, they have some great holiday deals going on now so check them out.
A set of drawer organizers is a great way to organize small spaces into small and highly-efficient spaces. Since they come in sets, they make practical home-organization gifts that still look nice and presentable.
20. Key holders that will make you giggle.
Know someone whose entryway can use a makeover? Get a fun key holder such as these magnetic climbing men or this envelope shaped mail and key holder.
21. A tilt-down spice organizer for people who are flooded with flavor
Some people, instead of trying to figure out which spice to get just get them all. Then there are those of us who substitute anything green with Italian Seasoning mix. I'm from the latter group, but if you know someone from the former, the YouCopia SpiceStack is simply a lifesaver. They have different sizes so you can choose one to go with your budget.
What gifts for the home are your favorites? What other gifts would you recommend for nesters?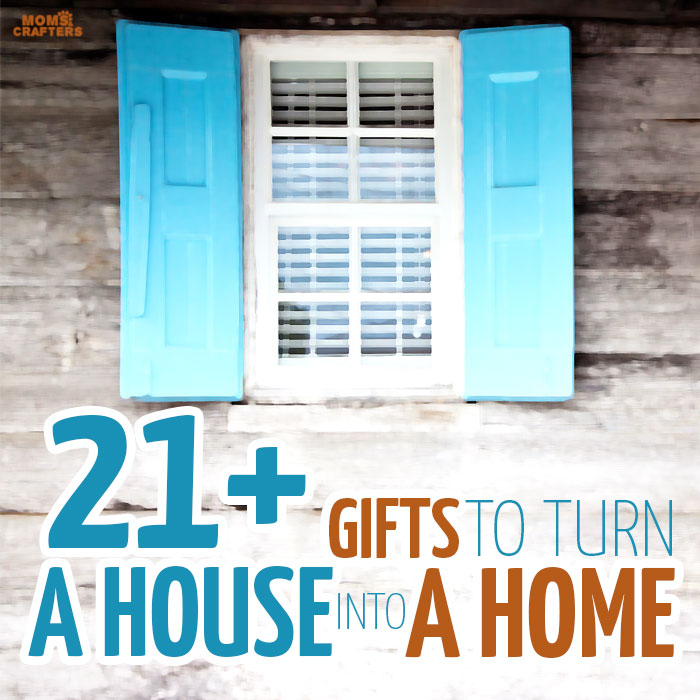 This post was originally published November 2016