Enjoy 22 paper crafts for Halloween, divided by age group so that you can find what you're looking for! This post contains affiliate links.
---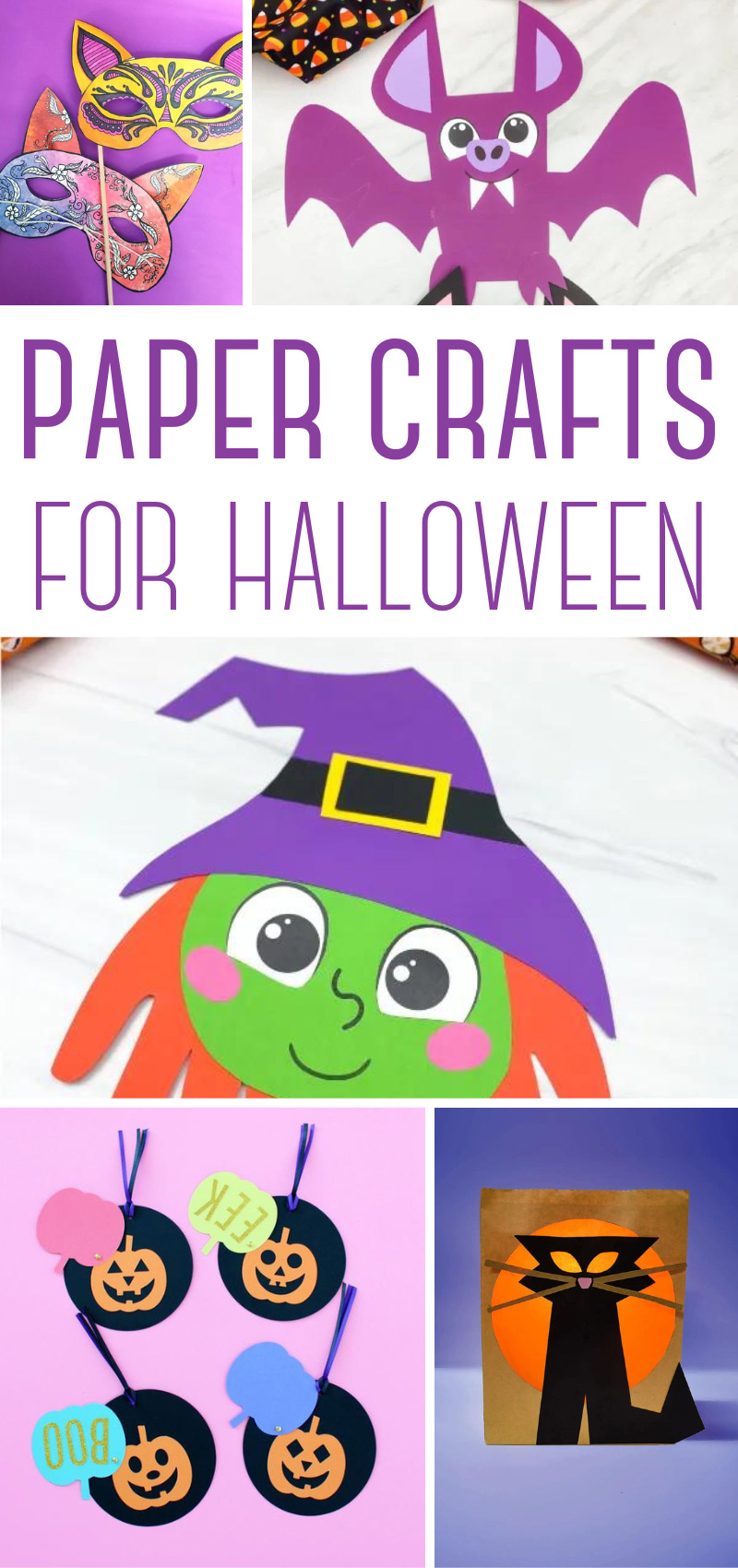 Halloween is coming up quickly! Whether you're looking for new decor for your home or a fun craft to do with your kids, you will love these paper crafts for Halloween for the whole family!
These paper crafts are perfect for classroom decor, Halloween parties, or as a fun way to spend Halloween. I've split this up by age to help make finding the perfect paper craft for Halloween easier for you.
Paper is a fabulous craft material because it's the easiest to keep handy! Whether it's a printable that you'll print out on white paper or cardstock, something that uses construction or solid colored cardstock, it's so versatile and inexpensive.
They make light work of getting ready for the spooky season, and they're a blast to make! Here are the best paper crafts for Halloween.
Table of contents
Preschool Paper Crafts for Halloween
Kids as young as preschool can get started crafting for Halloween! The trick is to keep everything cartoony and playful to minimize how scary Halloween can be.
Involve them in crafts that build fine motor skills, encourage pretend play, and in general work with their skills and milestones.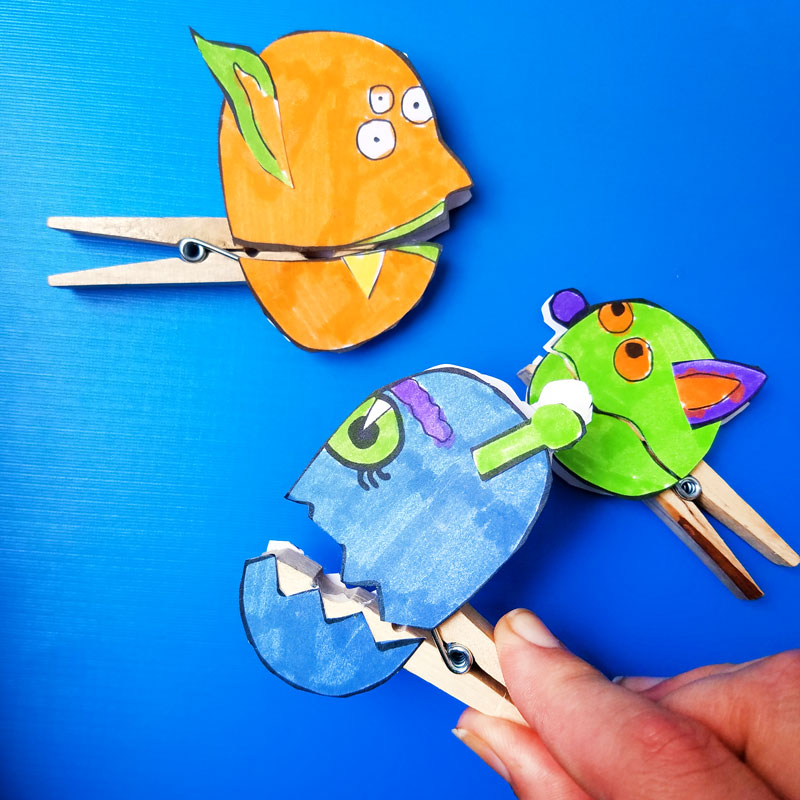 A super fun fine motor craft, these monster puppets make for fabulous preschool paper crafts for Halloween. Craft them using standard wooden clothespins, and then play the game with pompoms.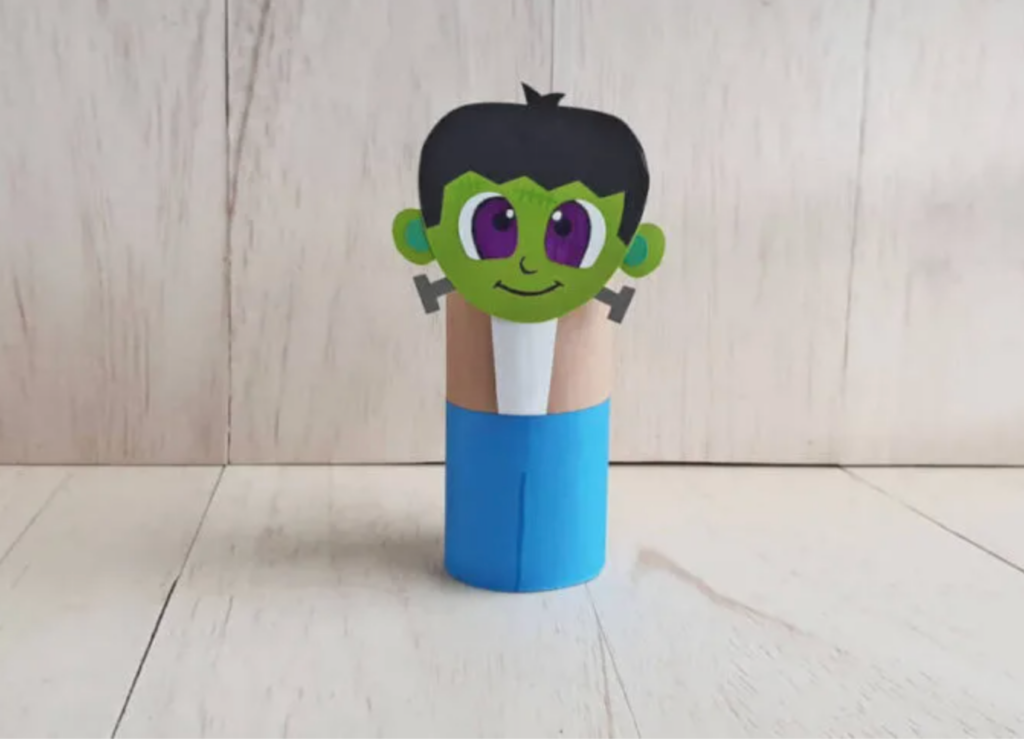 An adorable cardboard tube Frankenstein can be made using recycled paper towel tubes or purchased craft tubes too!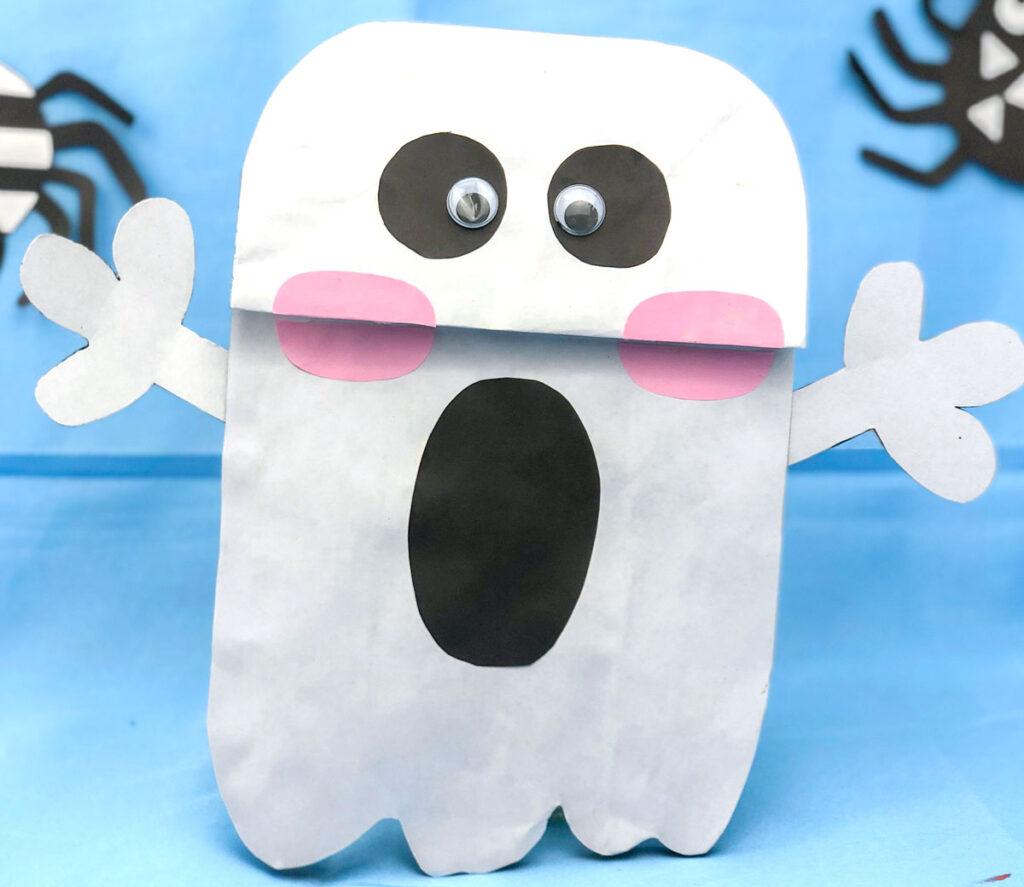 Precut parts and allow your preschooler to get hands-on with assembling a ghost hand puppet! Combine crafting with pretend play by making your own toys for the holiday. Use a standard lunch bag and cover or paint it, or use white lunch bags to begin with.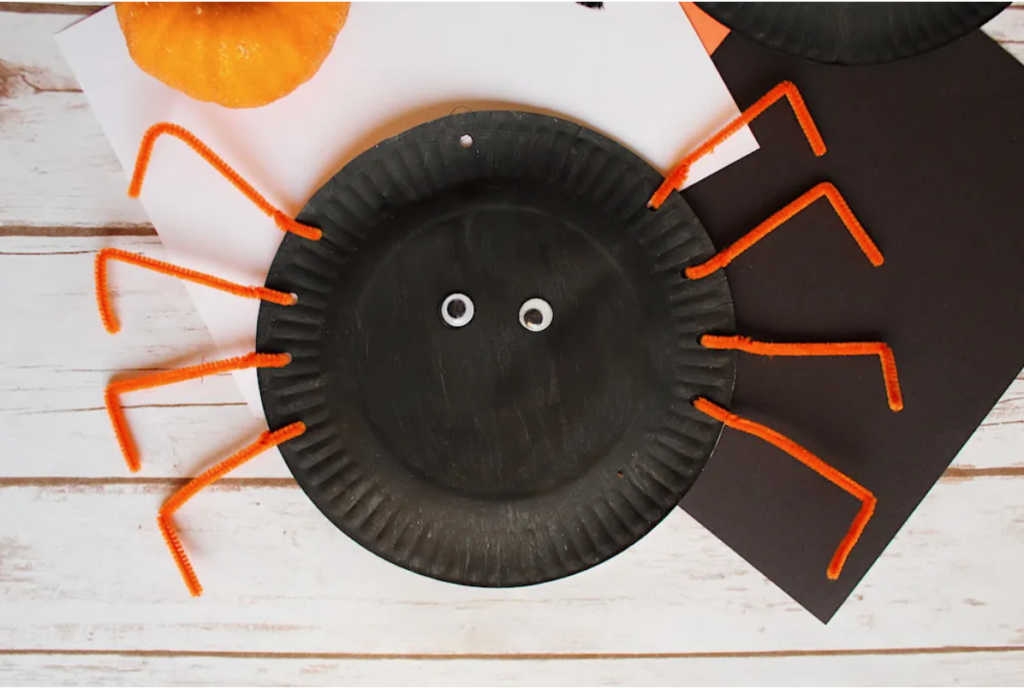 Grab some paper plates and craft friendly spiders to celebrate Halloween!
How spooky is this ghost craft? Mixing paper crafts with a few other materials, including household ones, add texture for preschools to have sensory experiences while crafting.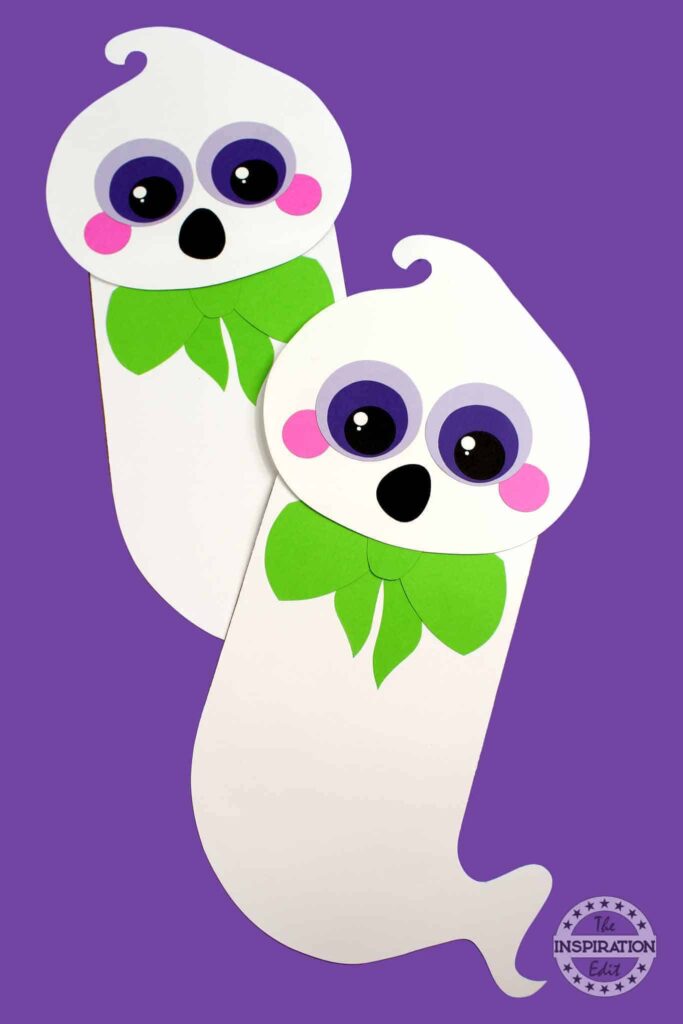 Casper is the ultimate friendly ghost, so why not craft him with your preschooler? This is more of an at-home craft to create together with your preschooler as the outcome is pretty specific. Use it to encourage pretend play – and possibly de–scarifying ghosts in anticipation of Halloween.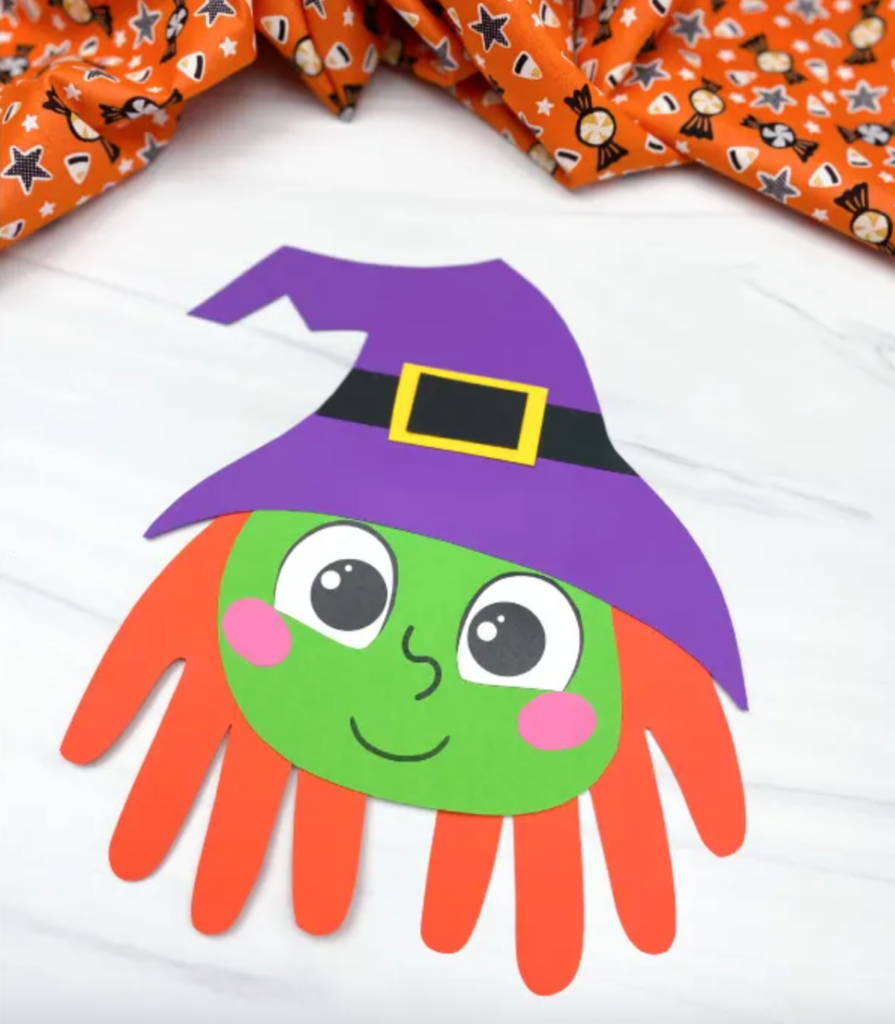 Handprint crafts are fabulous for toddlers and preschoolers, because they allow them to feel like it's really part of them. This witch is a favorite option for Halloween.
Kids Paper Crafts for Halloween
Grade school aged kids have expanded their crafting abilities. They can cut more accurately, be more precise with assembling their pictures, and they can read too!
These crafts are mostly functional and take the craft skills to the next level, while still keeping things cheerful and friendly.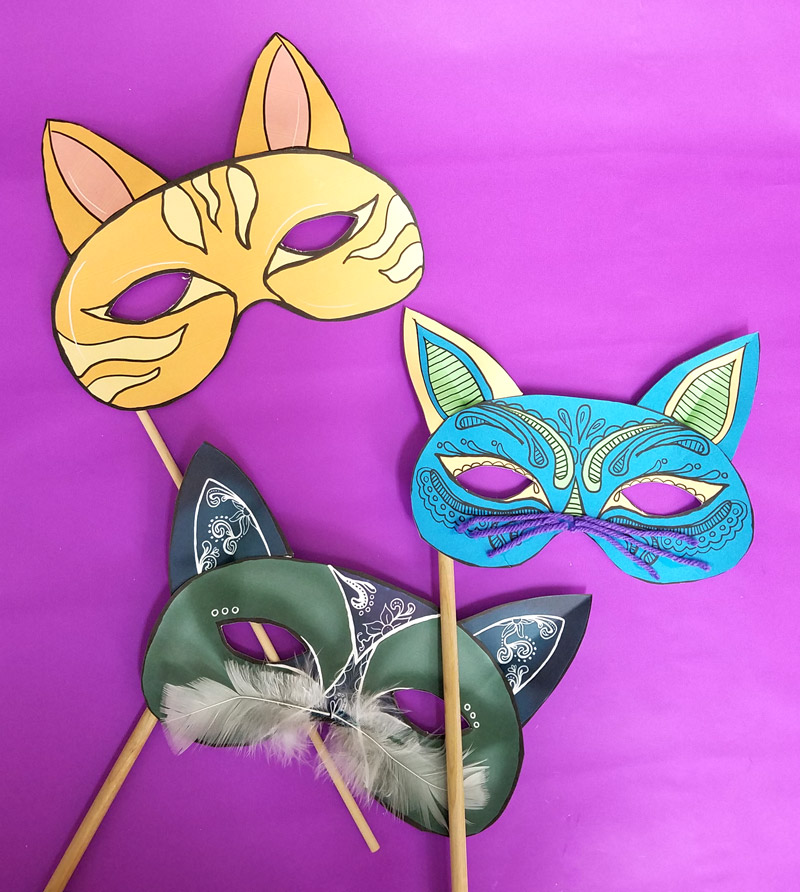 I designed these adorable cat masks years ago as a fun craft for all ages. While they're designed as an "adult" coloring page, there are various levels of complexity. And since they're "adult" coloring pages, they are perfect for kids who think they're too big to color!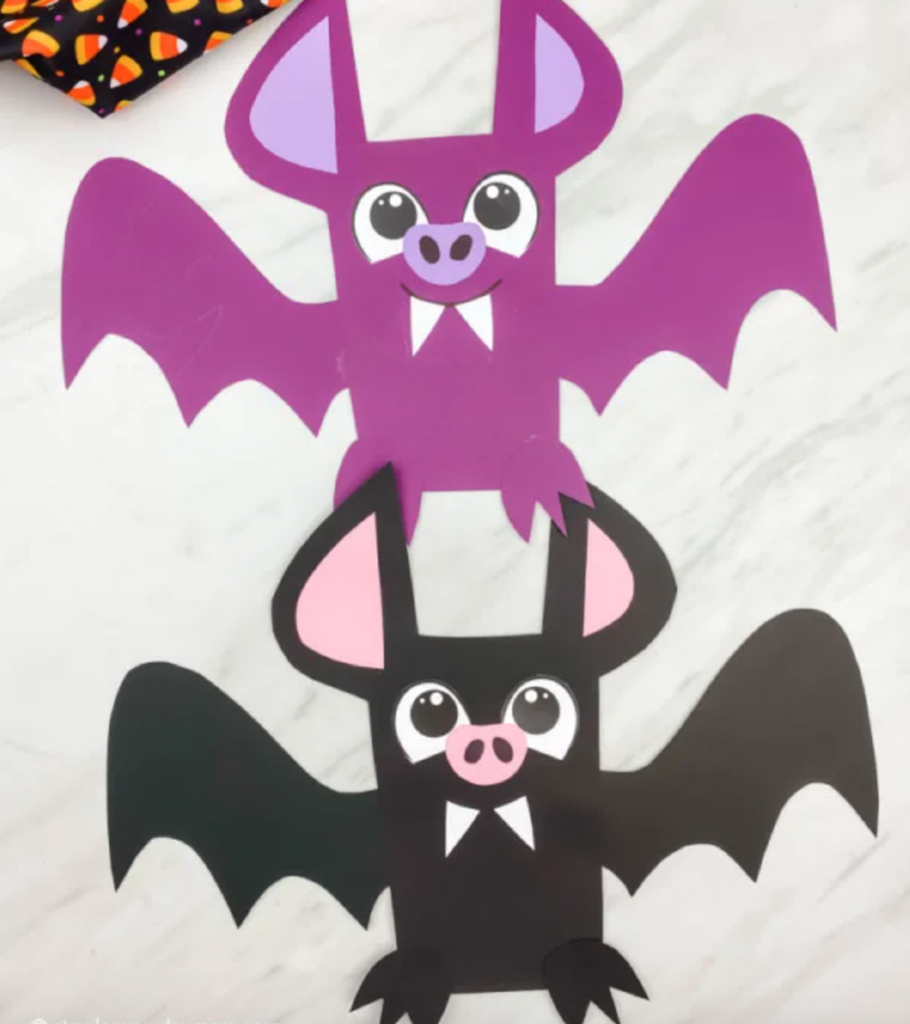 Build some cutting skills with this fabulous paper bat craft! What an adorable friendly face!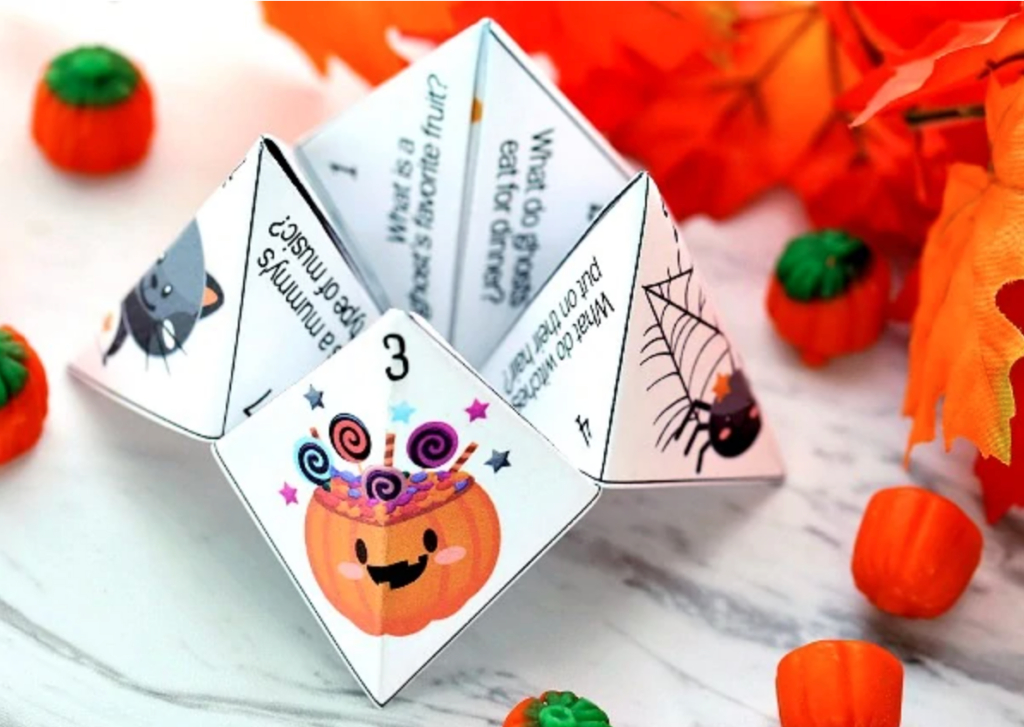 Did you also craft piles of cootie catchers (fortune tellers) as kids? This one is a free printable, complete with Halloween jokes to make your day.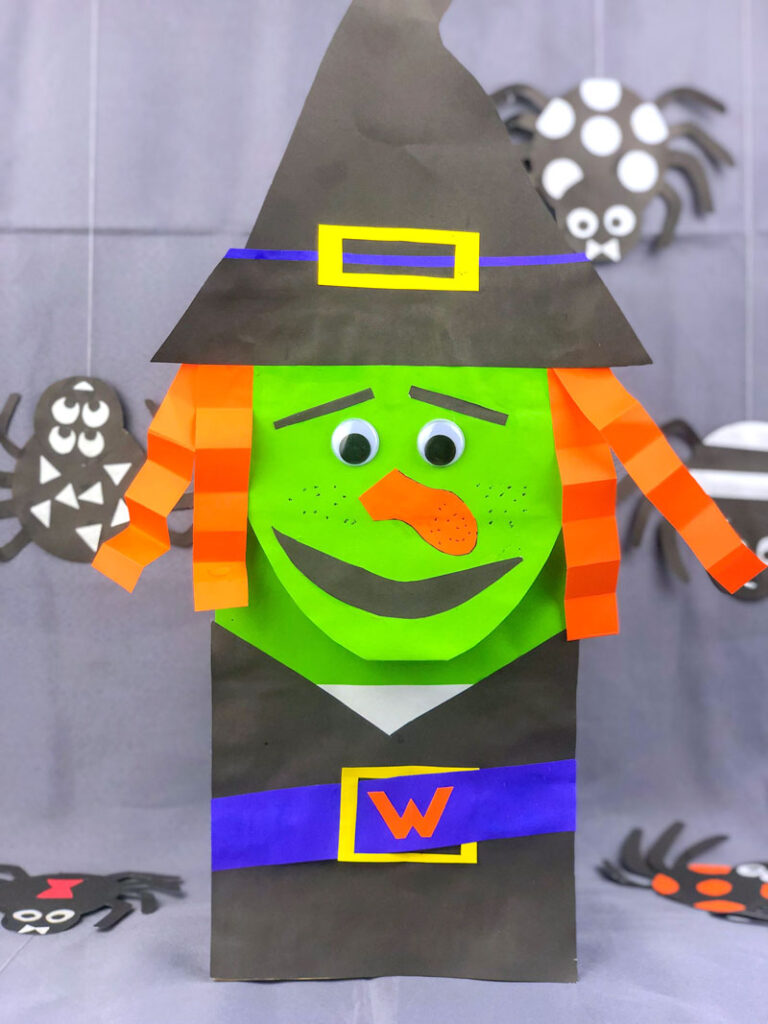 Loved the ghost puppet craft above? For slightly older kids, try a witch! This fun paper bag puppet can be personalized with other details: yarn hair, metallic paper for the buckles – encourage your kids to get creative!
If your kids love reading, share this template with them to make corner bookmarks! They have an adorable Kawaii touch too.
Teen & Tween Paper Crafts for Halloween
Technically, most crafty teens and tweens can already complete any level of craft that the typical inexperienced adult can. They've fine-tuned their skills and can often be trusted with riskier craft tools (such as craft knifes, larger scissors, and maybe even hot glue).
Make sure you know your teen's or tweens skill levels and capabilities before introducing a riskier craft. I recommend closely supervising the first few stints to really gauge their abilities first.
I also encourage finding crafts that have unique appeal for teens and that offer more room for self-expression. Things that are on-trend are great options too.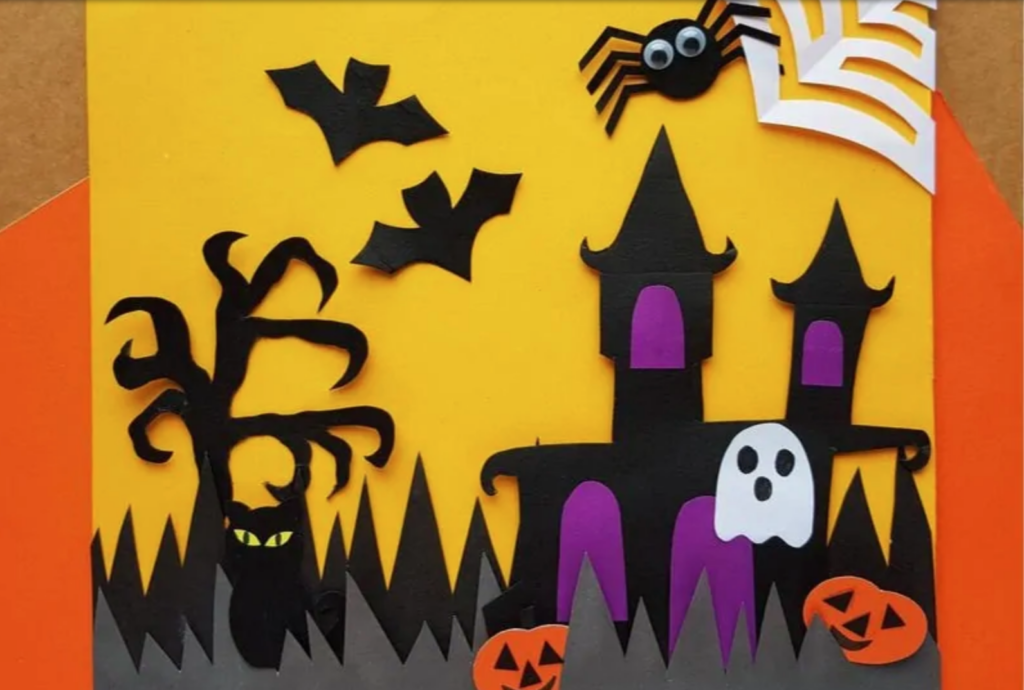 Encourage your teen to make Halloween art using this haunted house scene craft. Since they are a few steps ahead of kids in skills, you can encourage them to make it mixed media, add details with chalk pastels, and more.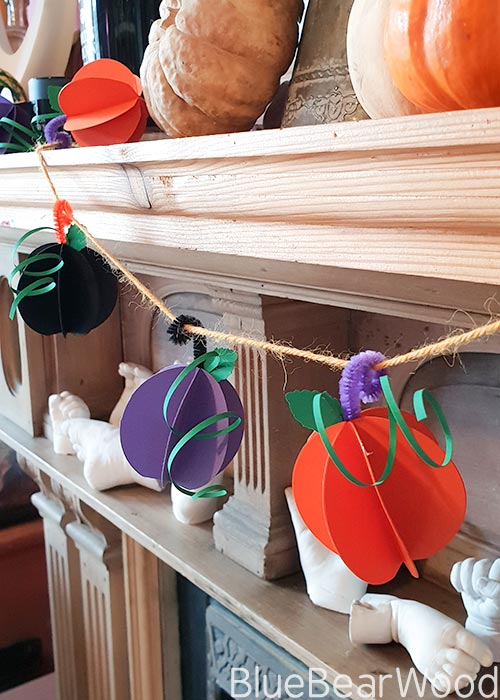 A Halloween garland made of paper pumpkins is a fabulous way for teens to get involved in decorating. They can make it for their bedrooms too!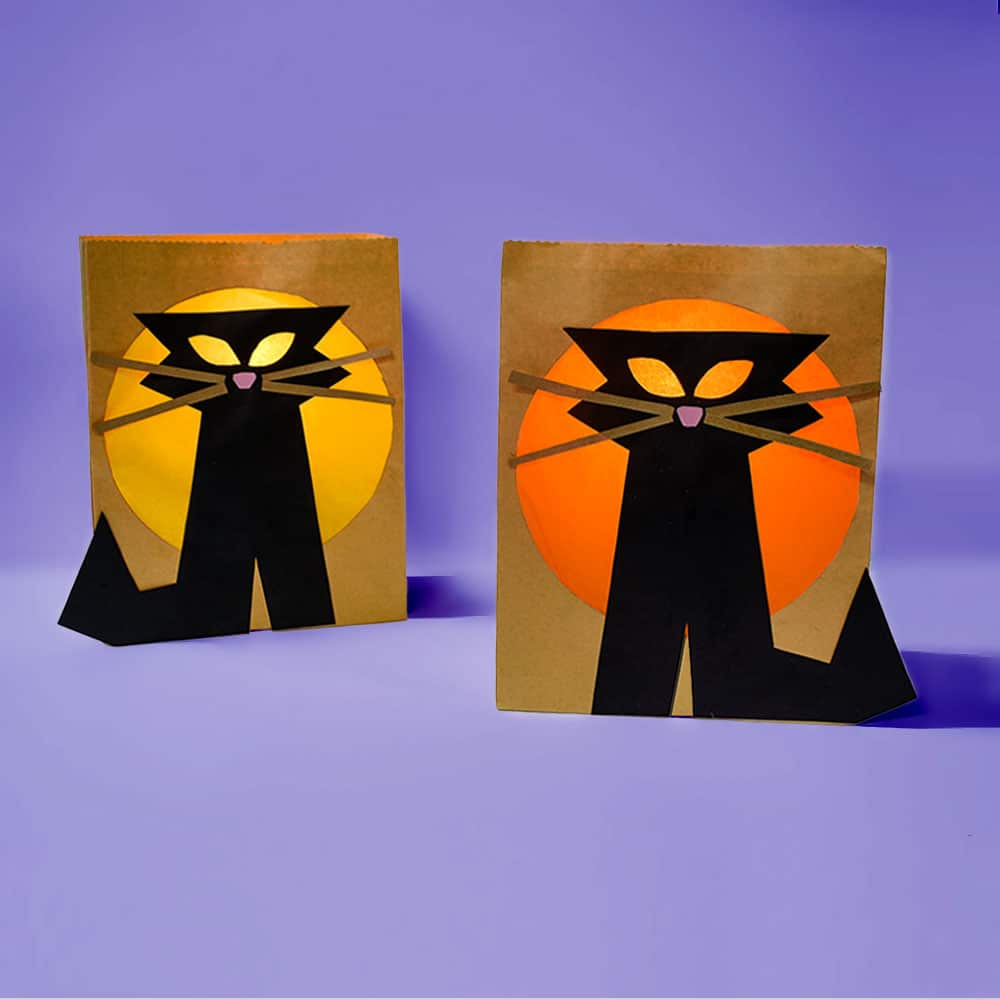 We love making paper luminaries and these cat paper bags are so clever! Halloween is the perfect time for luminary crafting, since they can help decorate and light up the night while trick-or-treating. Make sure to use LED candles, not real ones!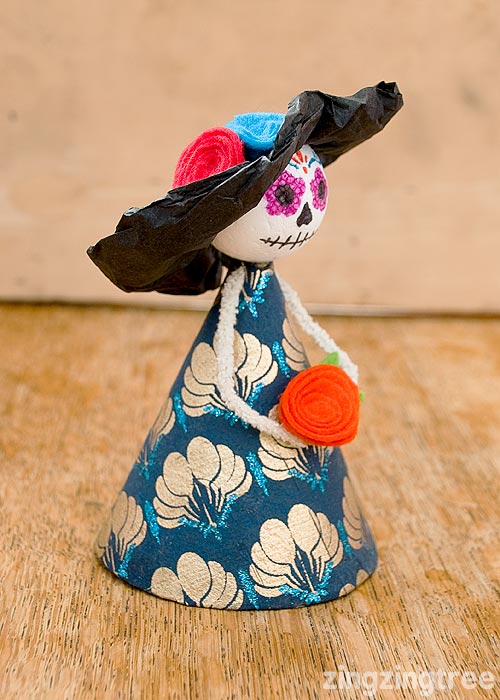 Did you know that you can make sugar skull dolls using paper? This fabulous break from the boring skulls is spot-on for teens who want to get more creative.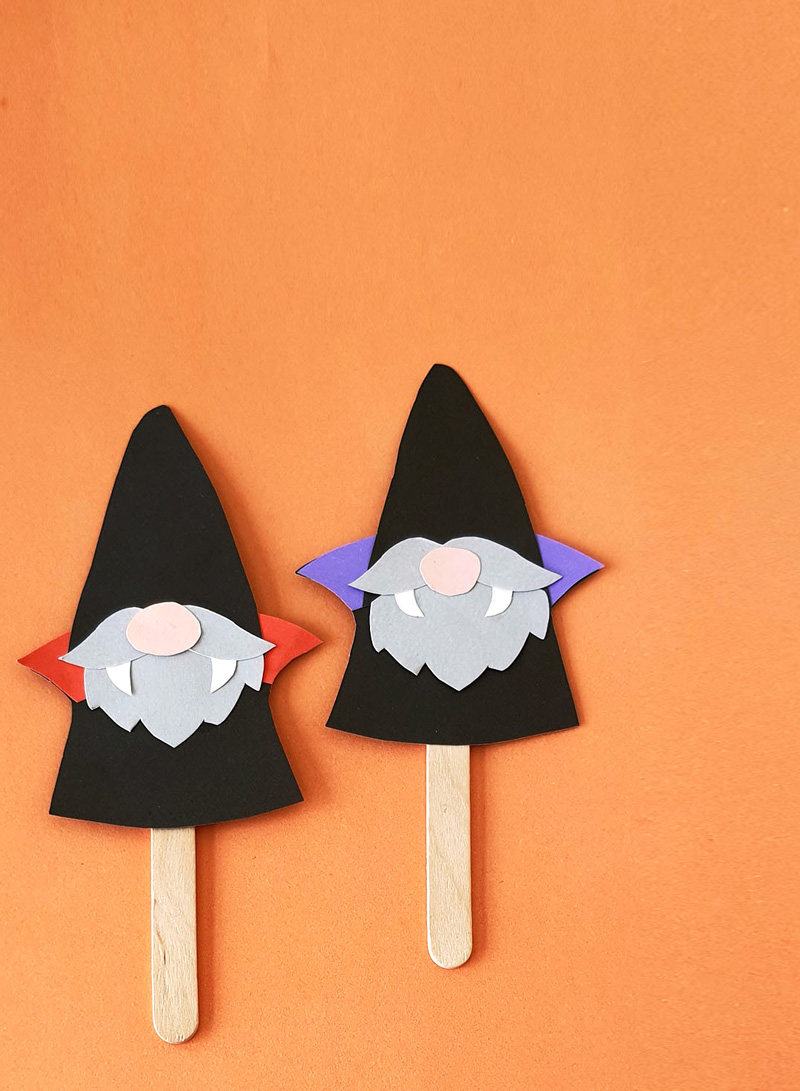 A vampire gnome? You bet! Gnomes are on-trend, and vampires are a teen favorite, making this the perfect Halloween paper craft for teens. They can even use it as a bookmark if puppets have less appeal to teens.
Your teen can really help with decorating! Make a pumpkin rosette out of accordion-folded cardstock to decorate the home with!
Paper Crafts for Halloween for Adults
You're never too big to craft with paper! These cool ideas can jumpstart new crafting inspiration beyond this post.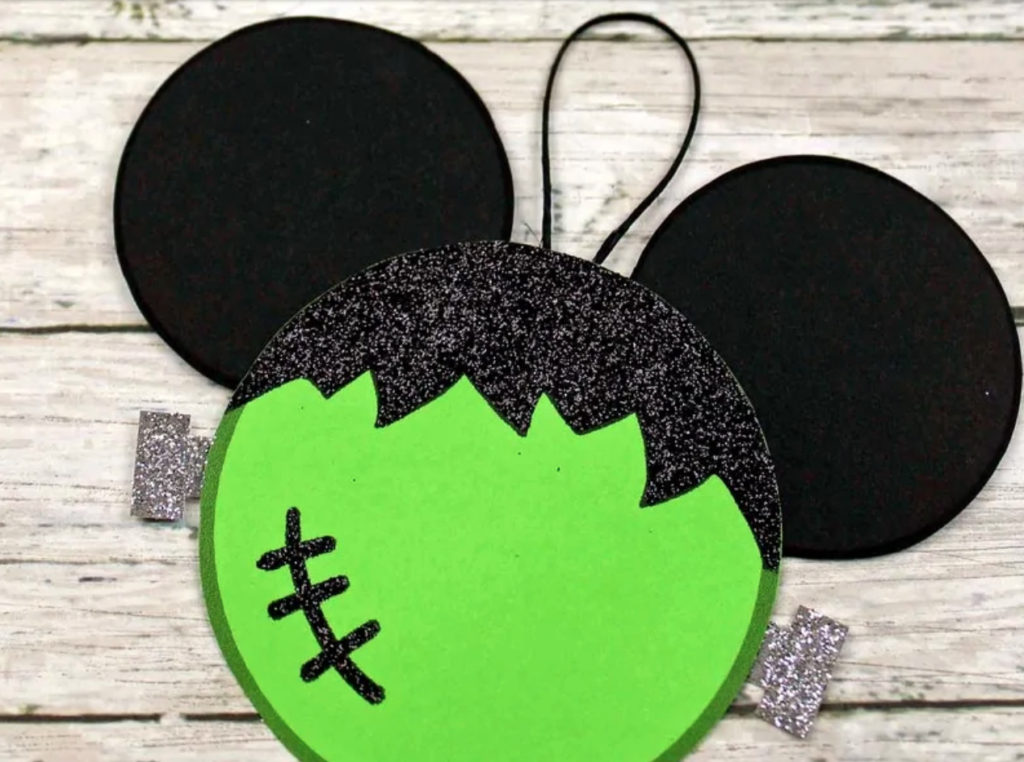 Disney fan? Make these adorable paper ornaments to hang for Halloween!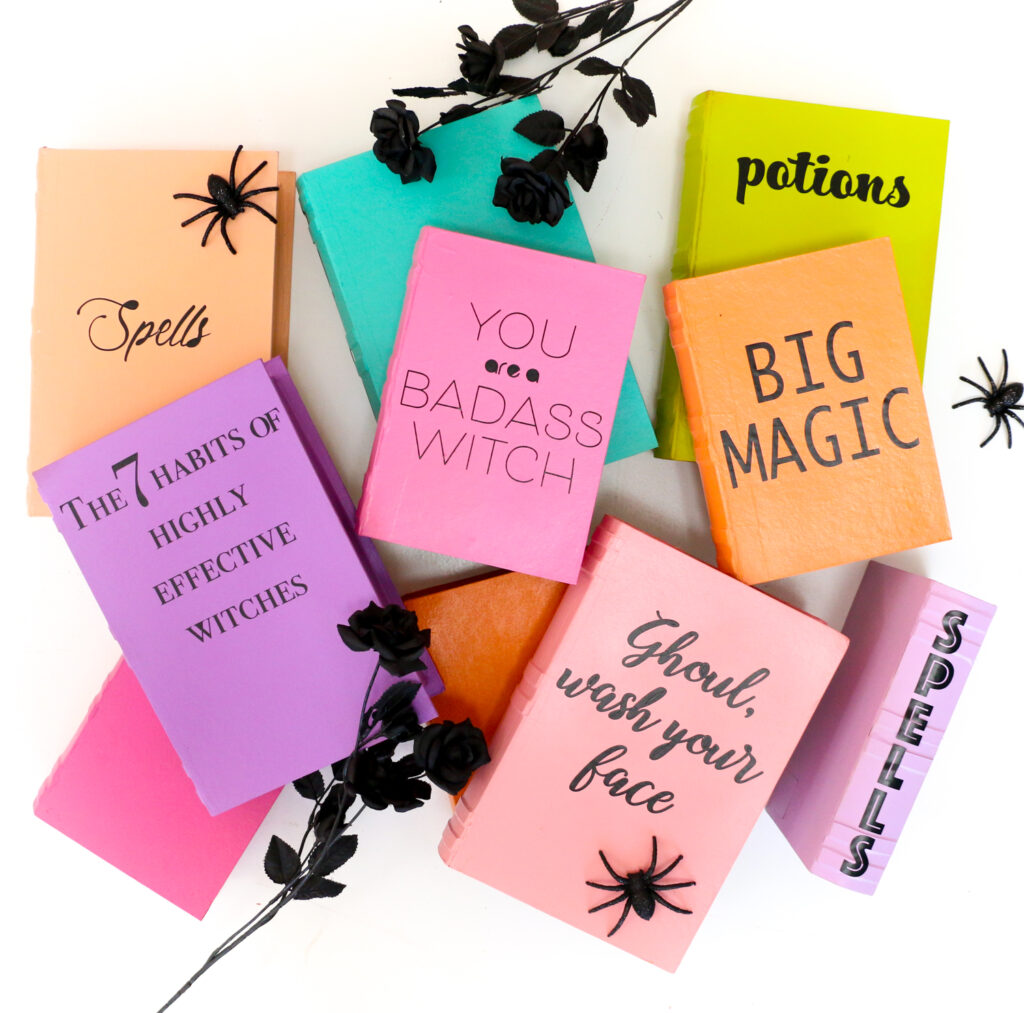 Paper maché books make for the perfect base for a fun decoration! It's a fabulous way to add spooky color to your home – while keeping it classy!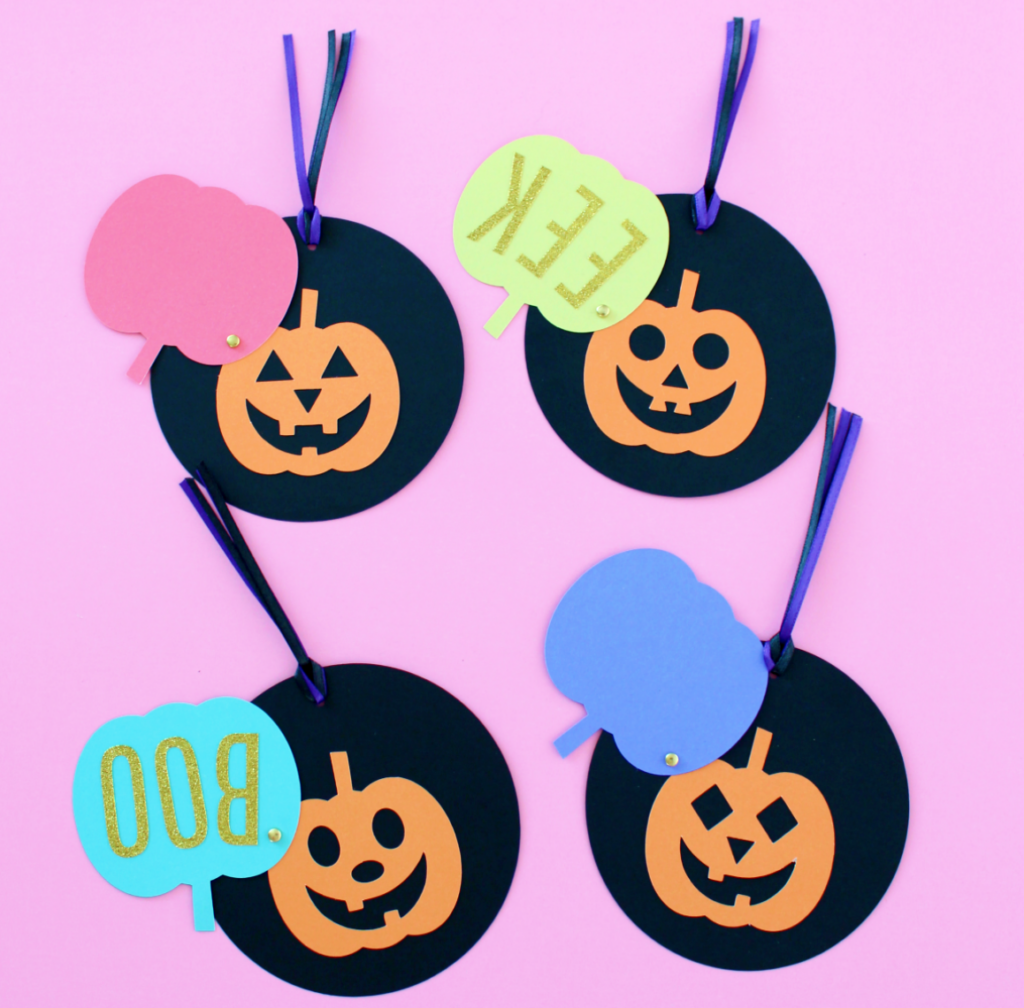 Add a little extra something to your Halloween treats with these adorable gift tags. The youngest trick-or-treaters will love the little peek-a-boo surprise the most!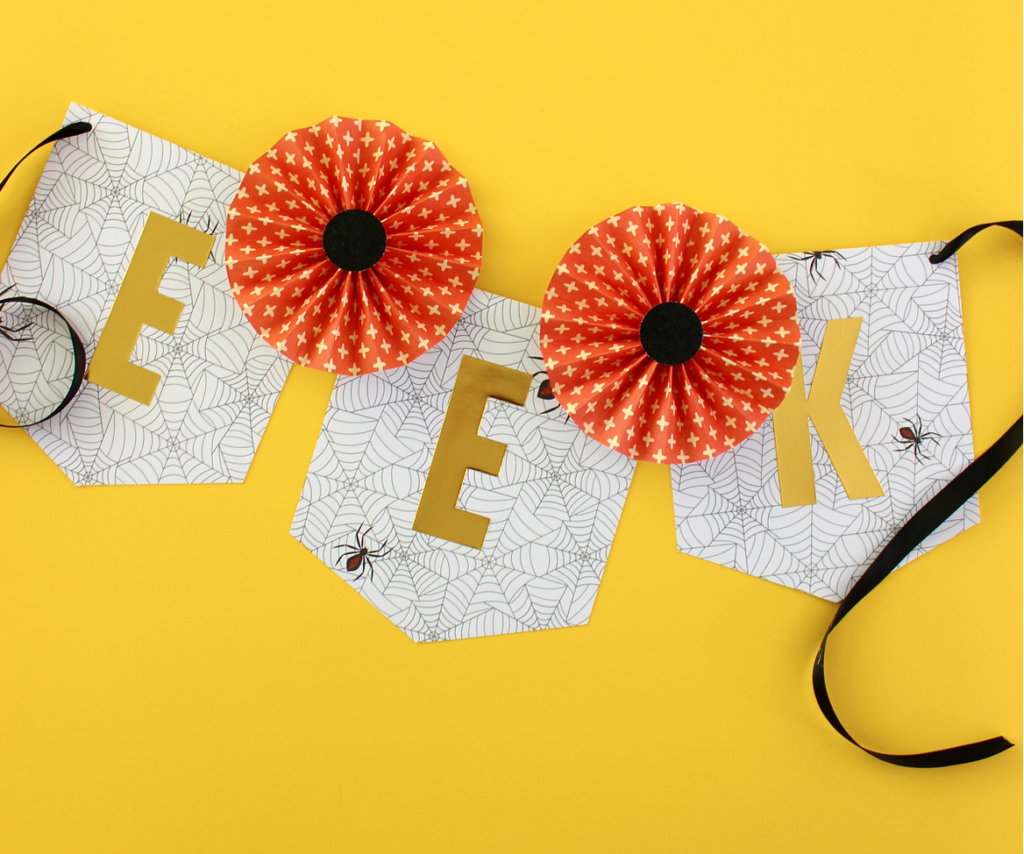 Scrappy DIY decor can look fabulous on a neutral backdrop. This tutorial shows how to make a fun garland for Halloween.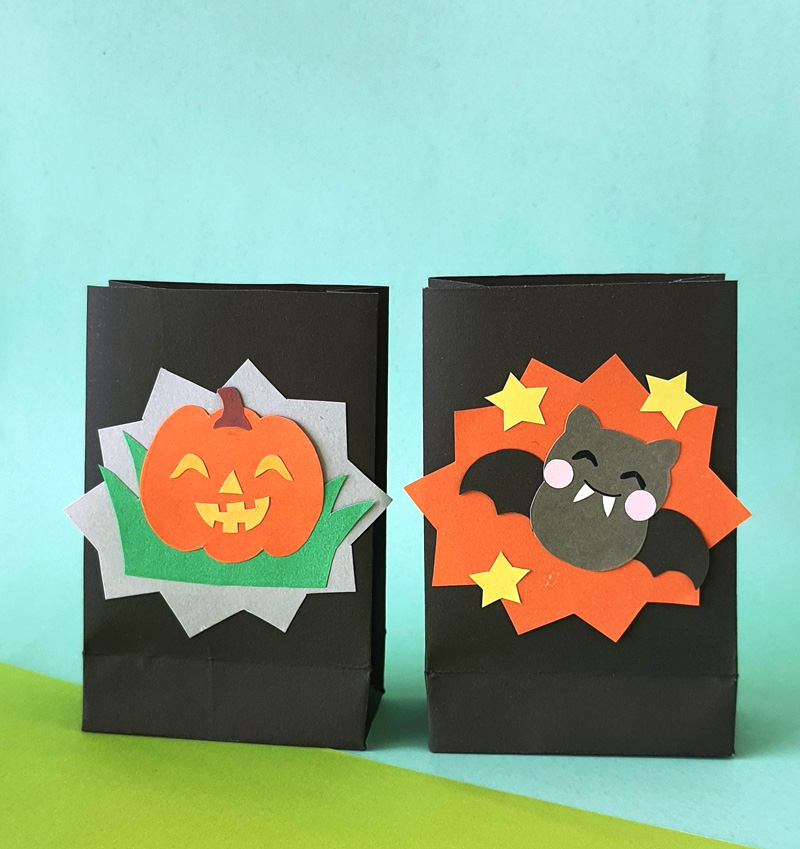 These adorable paper treat bags come with five free templates to get your favorite Trick or Treat vibe going! Craft the bag from scratch, or start with existing black bags.
Got any paper crafts for Halloween to add to this list? Comment below!