Create a handprint Christmas tree craft with toddlers who will be delighted to see the imprint they leave! When you're done, check out more paper crafts for Christmas. This post contains affiliate links.
---
The truth is, after reviewing these photos, I realized that the tree is upside down. Whoops! I was debating whether or not I should still share the craft. I decided that it's such an easy fix, why not?
Also, if you let your tot glue it, it'll likely be sideways anyway…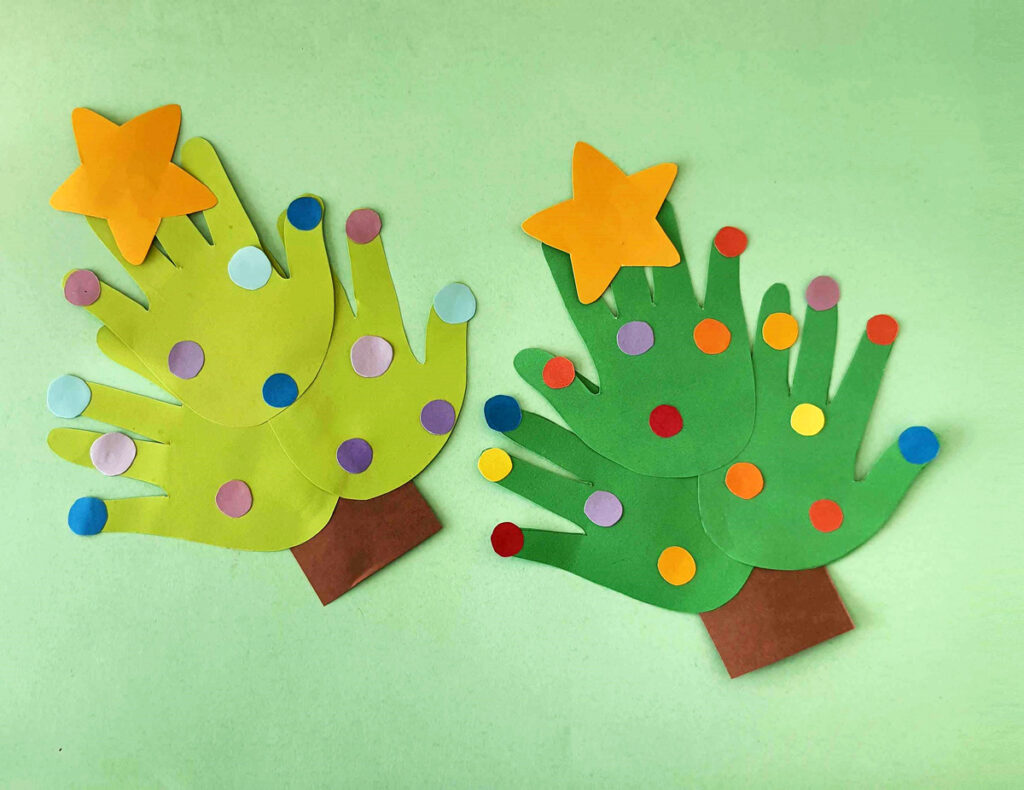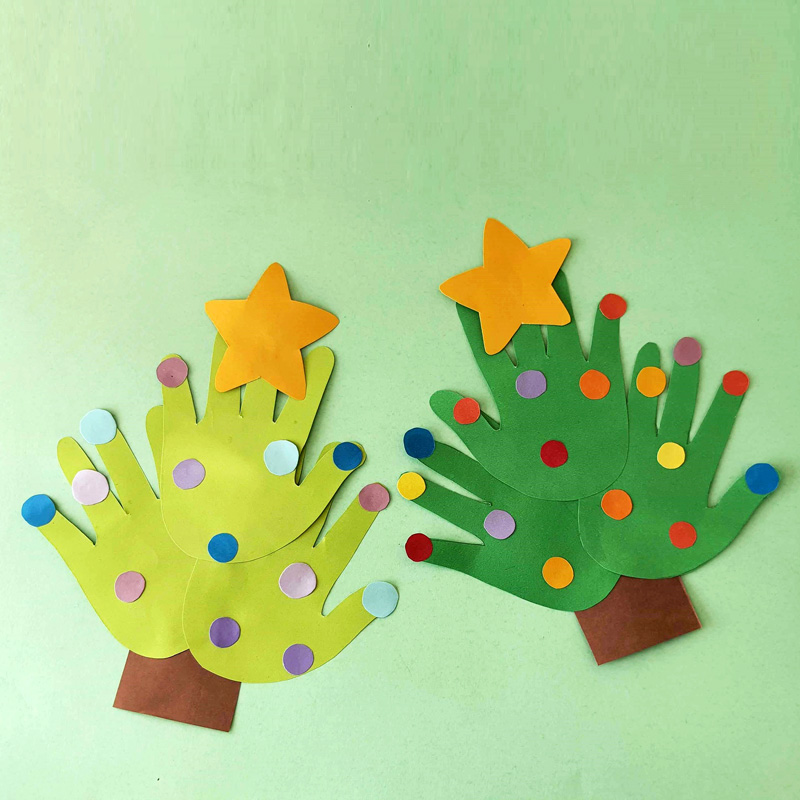 Handprint crafts are fabulous for toddlers because with the minimal amount that they are capable of doing, why not let them see the shape of their own hands on the craft, and feel a little pride?
Of course, a grown-up will need to cut it for them. My recommendation is to either let your tot glue on the ornaments (which is most easily punched using a hole puncher) or use white cardstock and let your child paint each part.
That way they play a real role in crafting their handprint Christmas tree craft!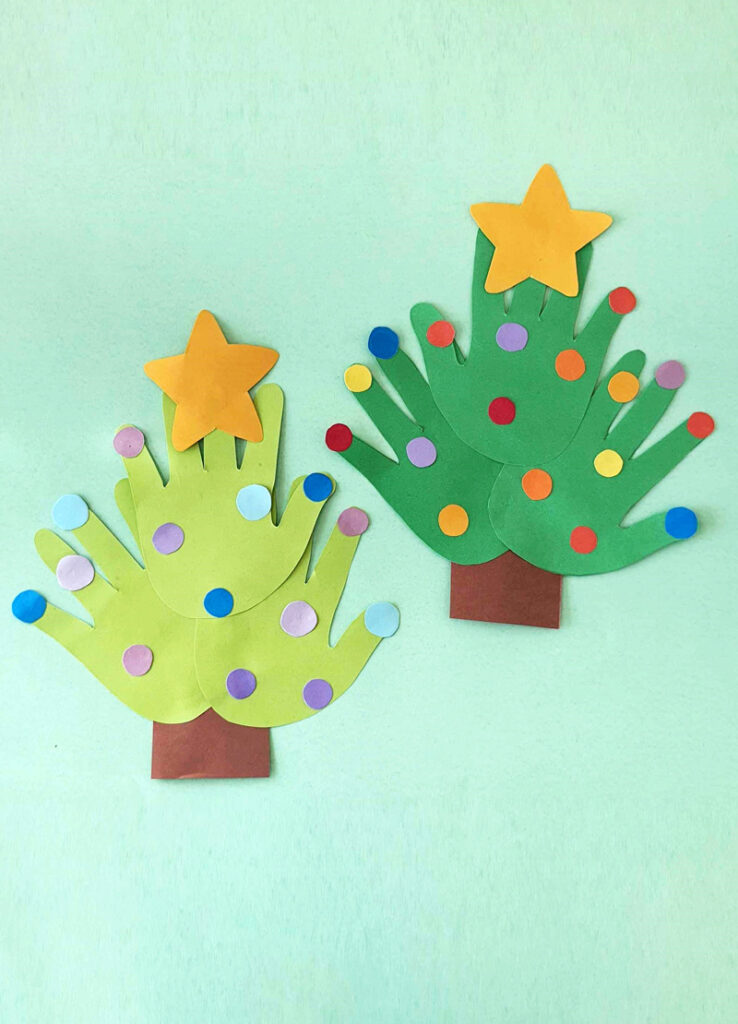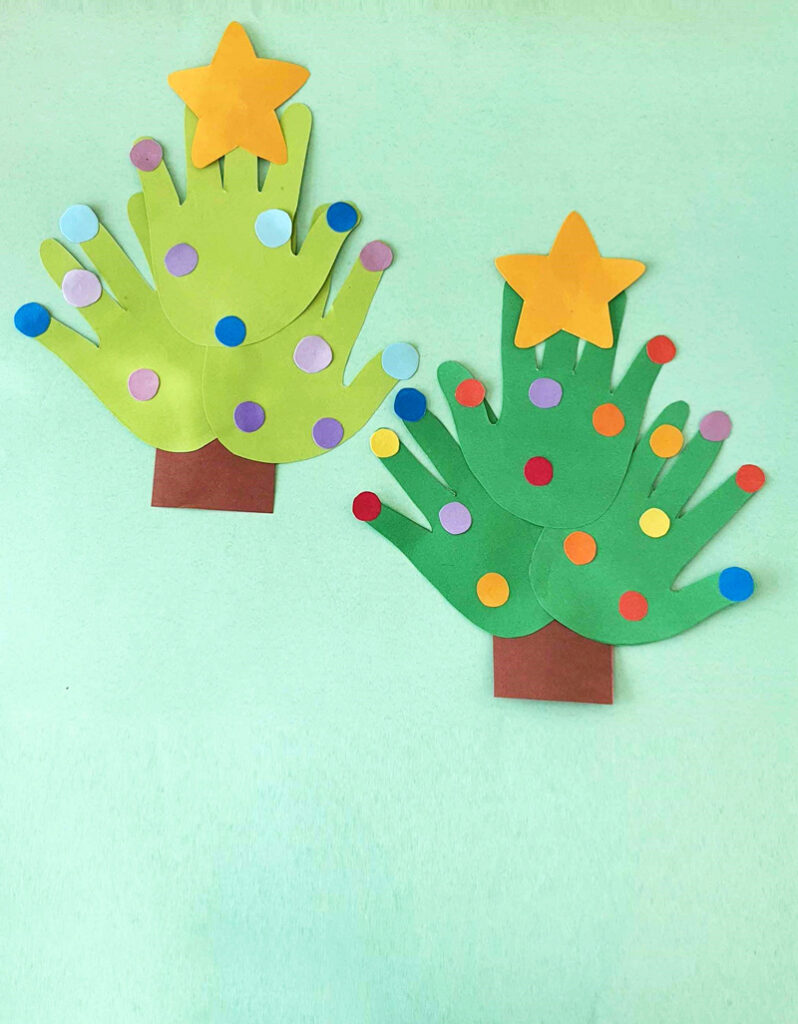 What you need
Instructions:
1. Trace your child's hand three times (or trace it once to use as a template). Cut out three green hands.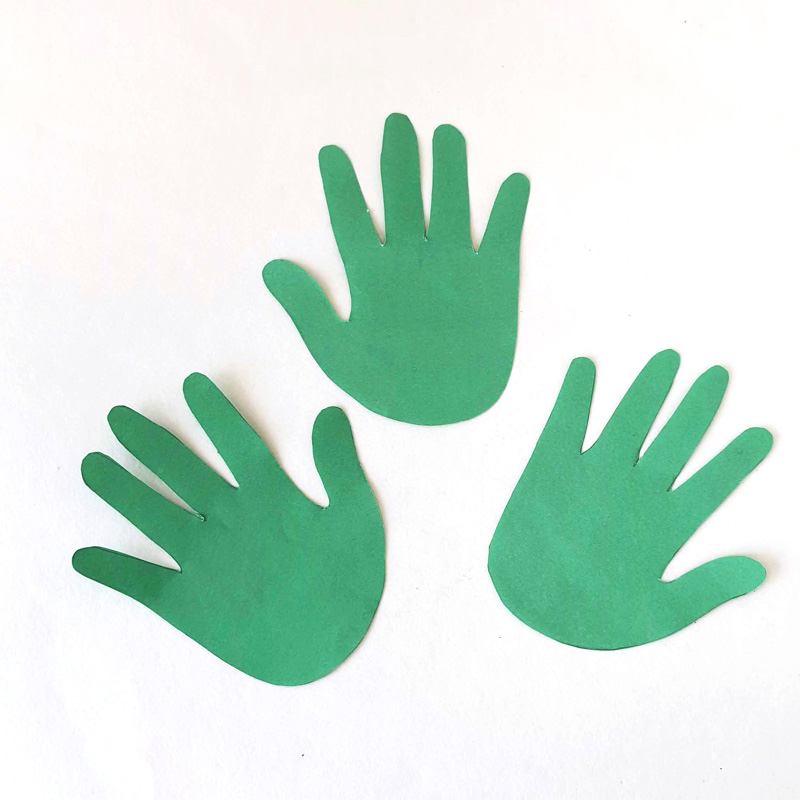 2. Glue two handprints side by side (ideally fingers facing down) so that they are splayed to form the bottom tier.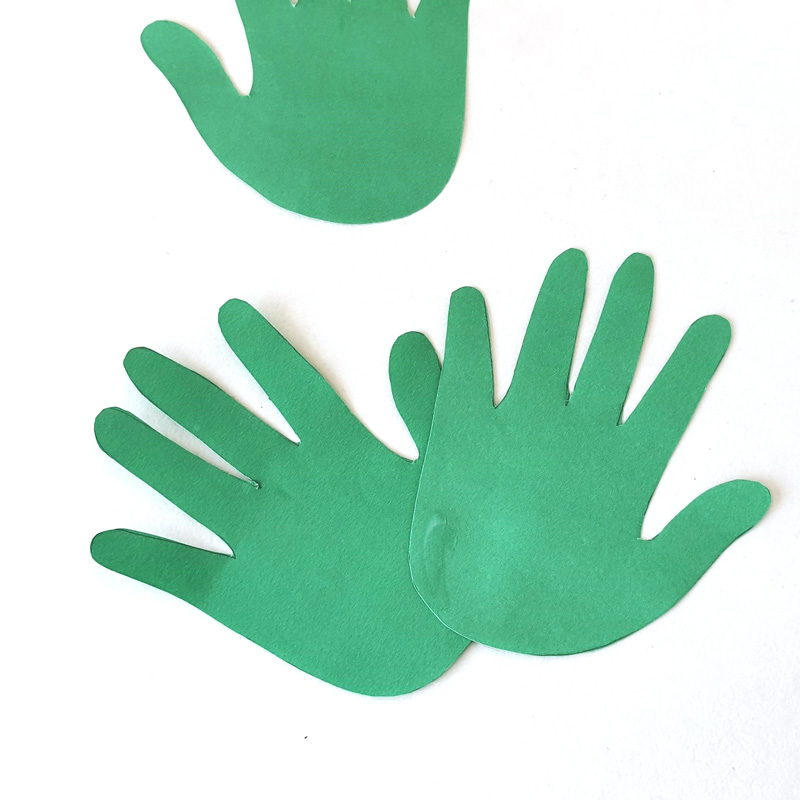 3. Glue the top hand above the other two, also facing down.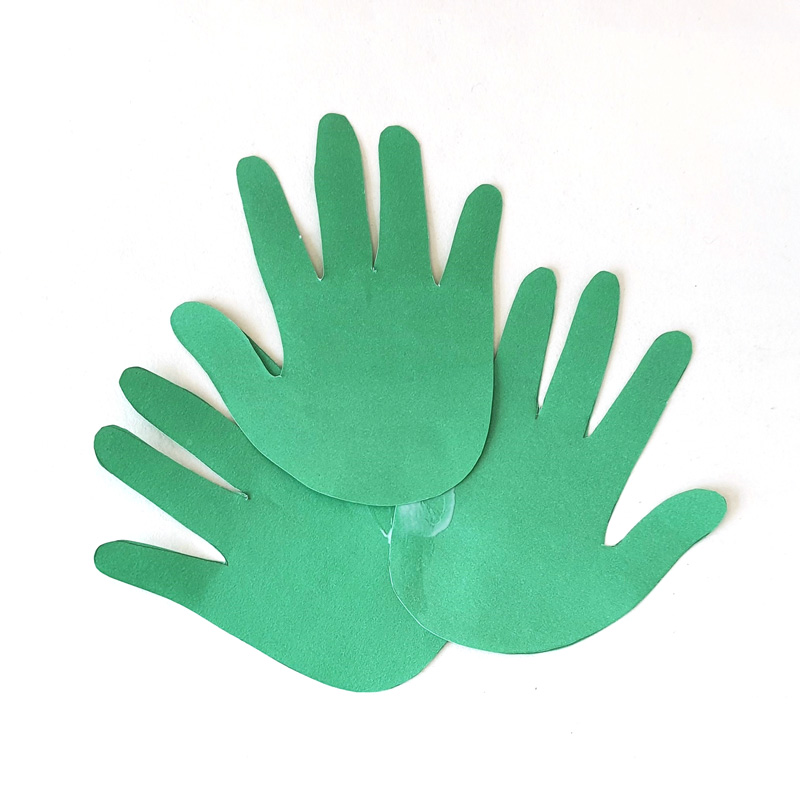 4. Cut out a rectangle from brown paper and glue it to the bottom to serve as a trunk.
5. Cut out a star topper and round ornaments. I recommend using hole punches for this part to make life much easier.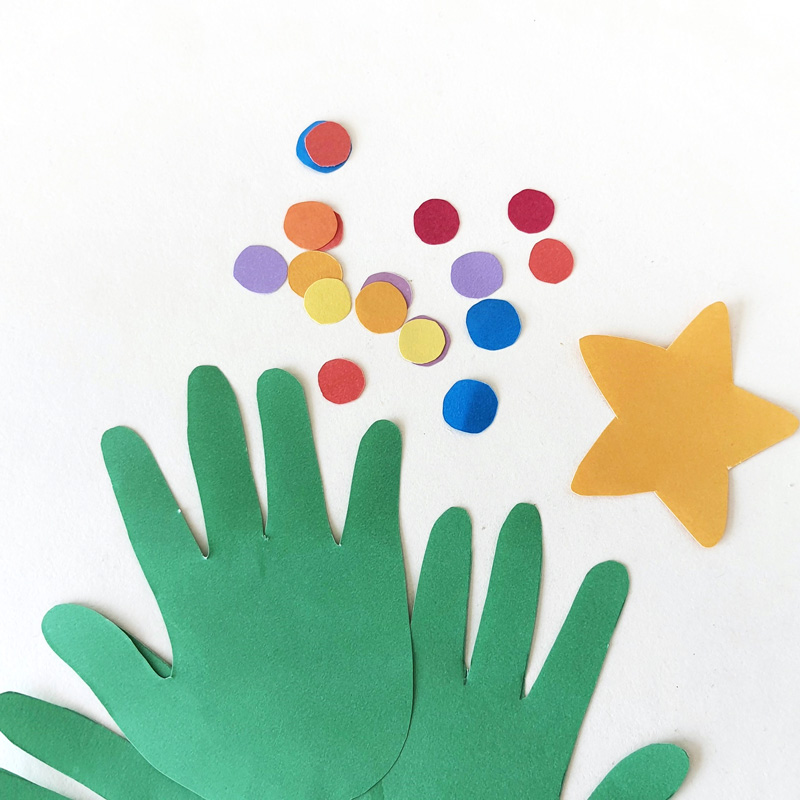 6. Dab glue in various parts of your tree.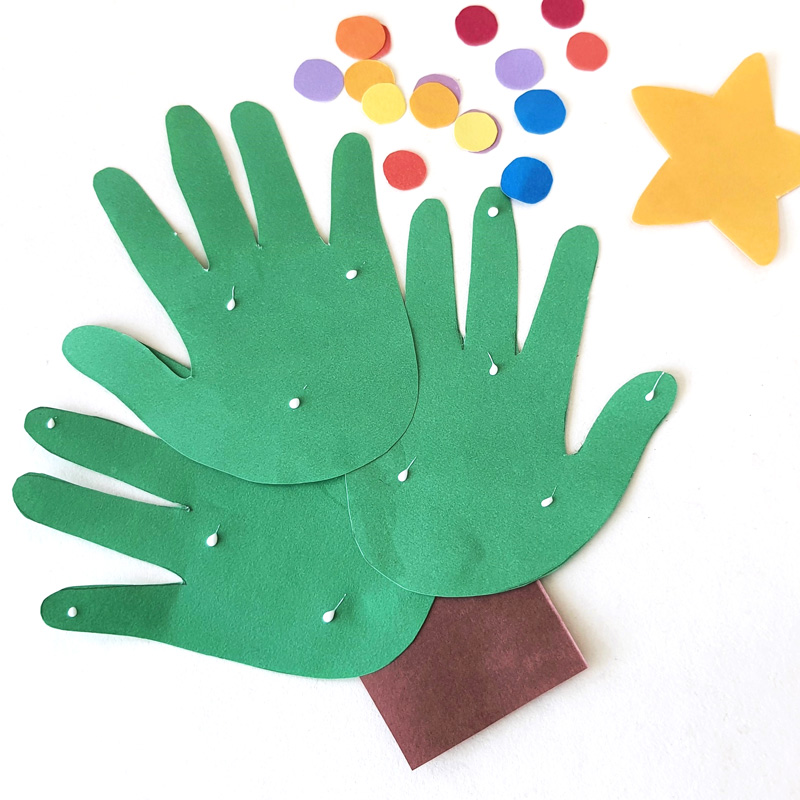 7. Allow your child to place the circles all over.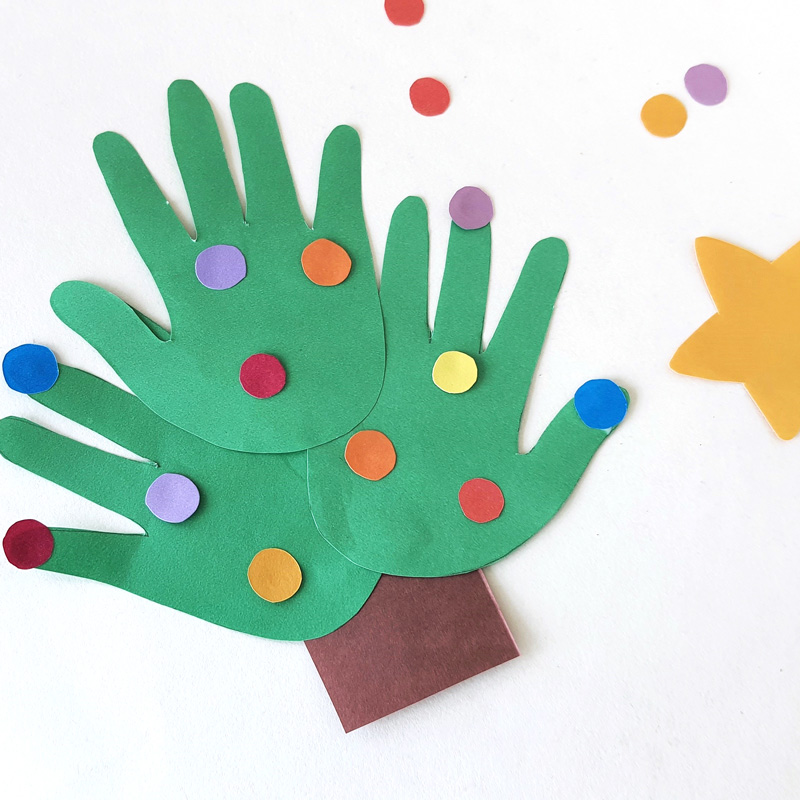 8. Glue the star topper to the tip of the handprint Christmas tree craft.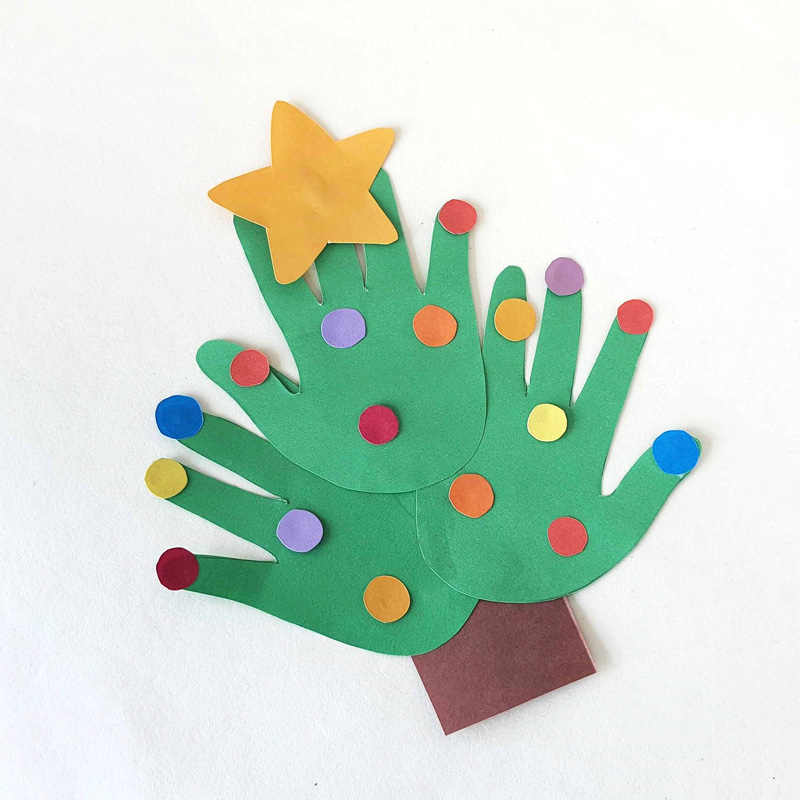 Your handprint Christmas tree is complete! I hope you had fun!