With our house having recently been overtaken by a princess, I decided to share this collection of different methods how to make hair bows. You can learn how to make a hair bow holder for all of these too. I hope you enjoy! This post contains affiliate links.
---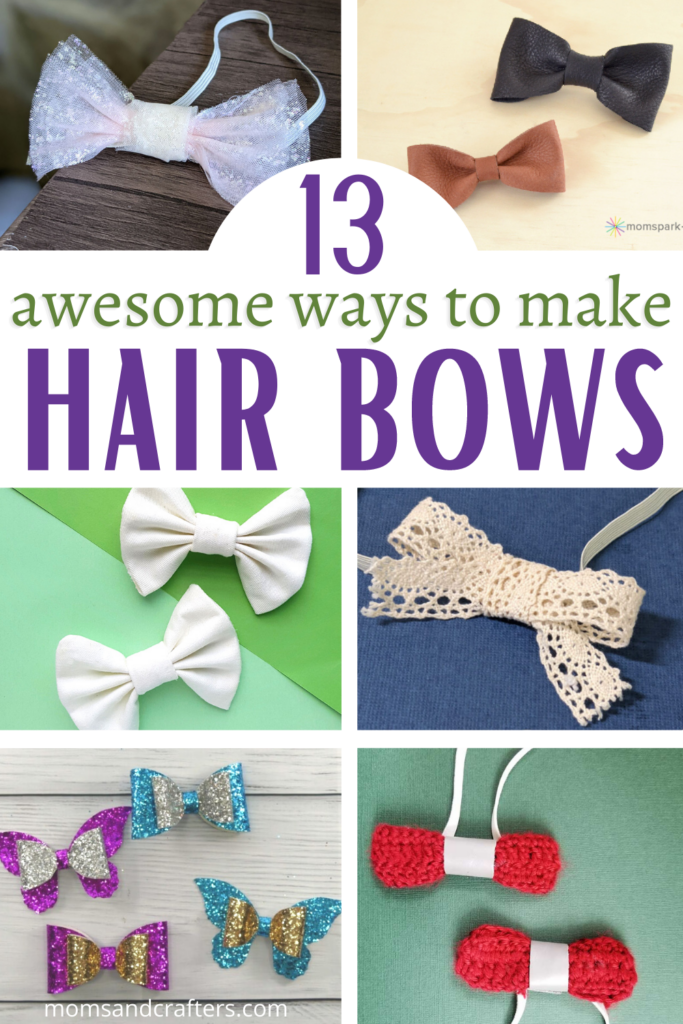 Even before we brought our princess home from the hospital, she had a stash of bows. And hardly a day goes by when she doesn't wear something pretty in her hair! Occasionally it's a hat or a wrap headband but usually it's a bow!
I hope you enjoy learning how to make hair bows with the various methods that I and many other bloggers have decided to share with the world. These easy tutorials use different methods, offer various degrees of difficulty, and are great for different age groups.
Scroll through to browse or click on the type that most interests you using the table of contents below:
How to Make Hair Bows with Ribbon
Ribbon is an incredibly versatile material to have handy, especially in a variety of patterns and styles! These tutorials for how to make hair bows all use lengths of fabric – meaning ribbons. However, you can DIY your own ribbons for more texture by taking the fabric you want (as long as it's nice and flexible it'll work): leather scraps, felt, jeans, etc and cutting it into long ribbon-like strips. And of course, you can buy sample packs of ribbon for the best variety.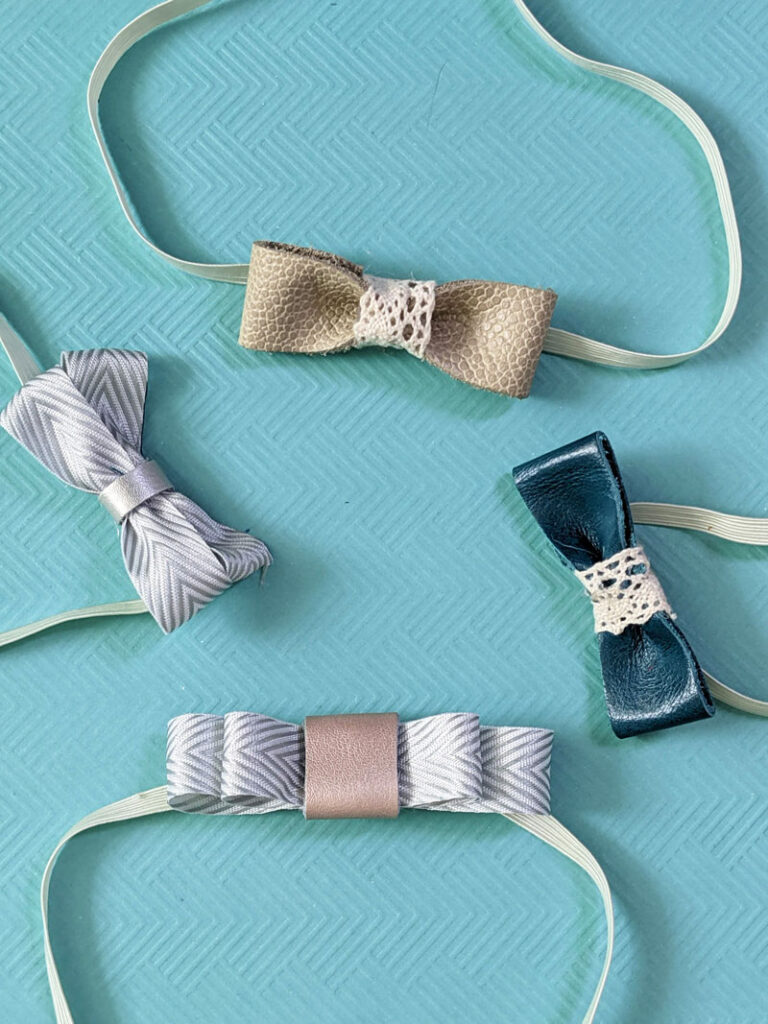 This super simple shape can be made in a few different styles to suit your tastes. Use a single ribbon, layer one on top of another, or do it butterfly style. These are perfect for babies and toddlers as they are lightweight and easy to wear.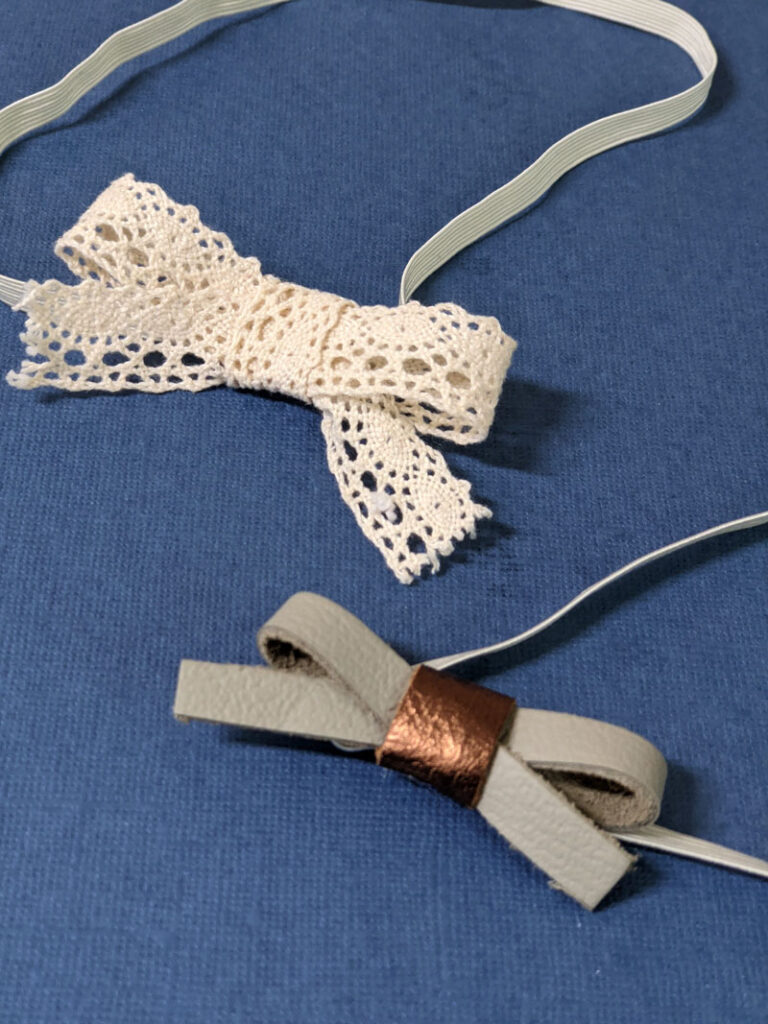 Want to keep things SUPER simple? Learn how to make a perfect bow with a simple cheat – a really fantastic way to make a hair bow for babies! This is another style that we love to put on Princess A since it's lightweight and easy for babies to wear.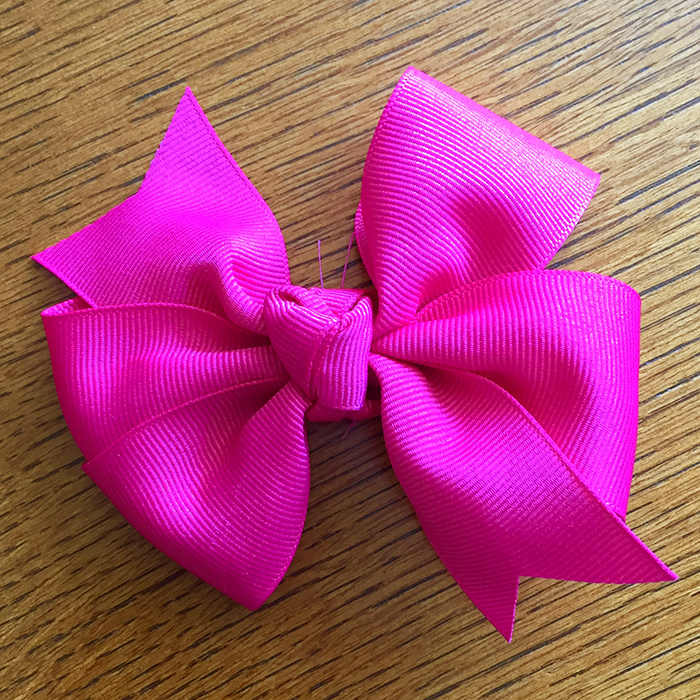 While I did not make these, Princess received these from someone in literally every color and it's so cute. It's an awesome bow to just match every outfit up with a simple accessory. And while this one is also "faked" it's slightly more convincing than the ones I made!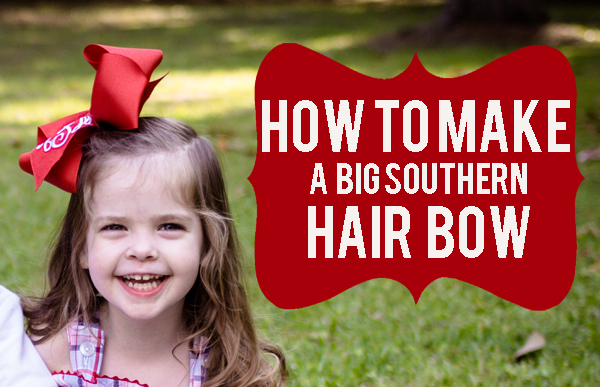 This tutorial is pretty much the same as the previous only BIIIGGG! And while I never knew big bows were a southern thing, I think that smiling face is universal and the bow is so cute!
How to Make Hair Bows with Tulle
One of my first "now I have a baby girl too" craft supplies that I purchased (along with new shades of vinyl and miles of elastic) was tulle. I thought I was gonna make tutus and whatever but turns out, bows are just awesome. So I made bows with tulle too. I hope you enjoy these tutorials using tulle!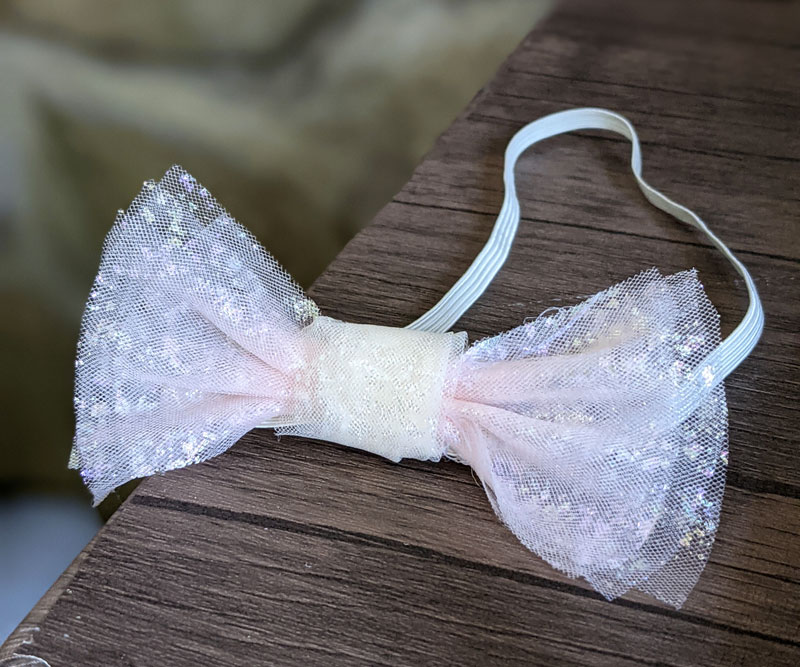 A few layers of ribbon and two contrasting shades make for the perfect delicate, summery hair bows. The tutorial also teaches another ribbon hair bow method so enjoy them both!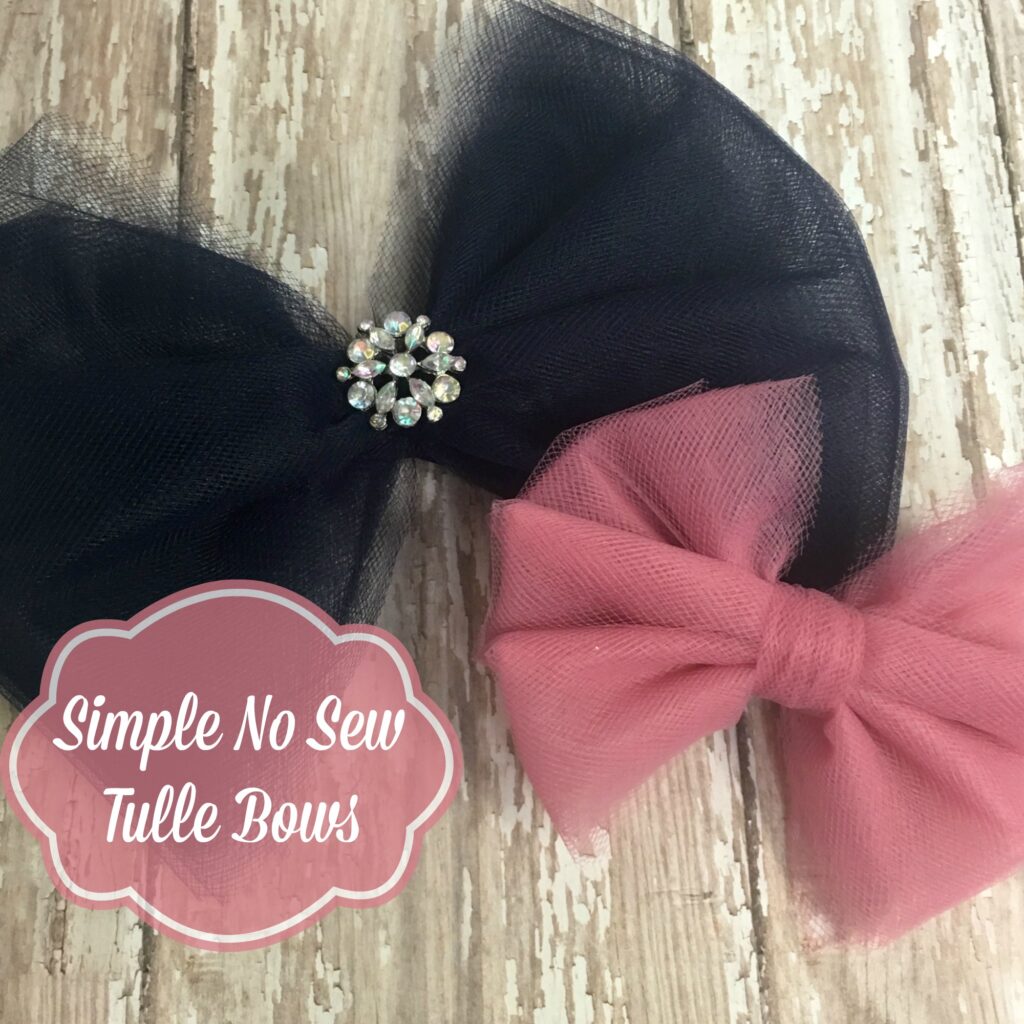 Add an extra little touch to your hair bows with this sweet tutorial. Make these using alligator clips or try elastic for baby headbands too. And don't forget – a little extra sparkle goes a long way!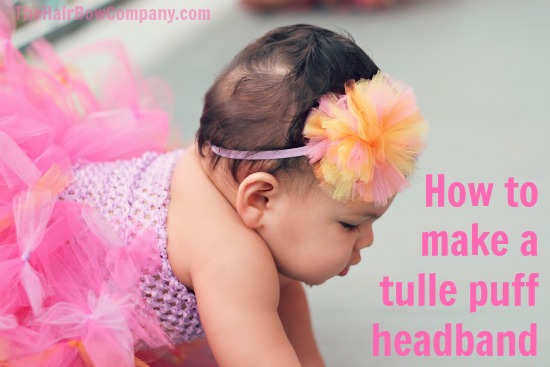 Not every bow has to actually be a bow – flowers are fun too! Well, they're not actually bows, but still… I had to put some in! This tulle puff is fantastic for photoshoots and birthday cake smashes. It's really fun for dressing up a little more on any occasion you princess is feeling pretty.
How to Make Hair Bows with Cricut
The hair bow trend exploded with its own styles once Cricut crafters got their hands on them… You can use basically any Cricut machine to make hair bows, depending on the material you use. With paper thin faux leather, you can even use the Joy (but you're limited size-wise). The Explore machines can cut genuine leather using the deep point (black) blade. The Maker machines cut it best using the knife blade, or the rotary blade for some faux leathers.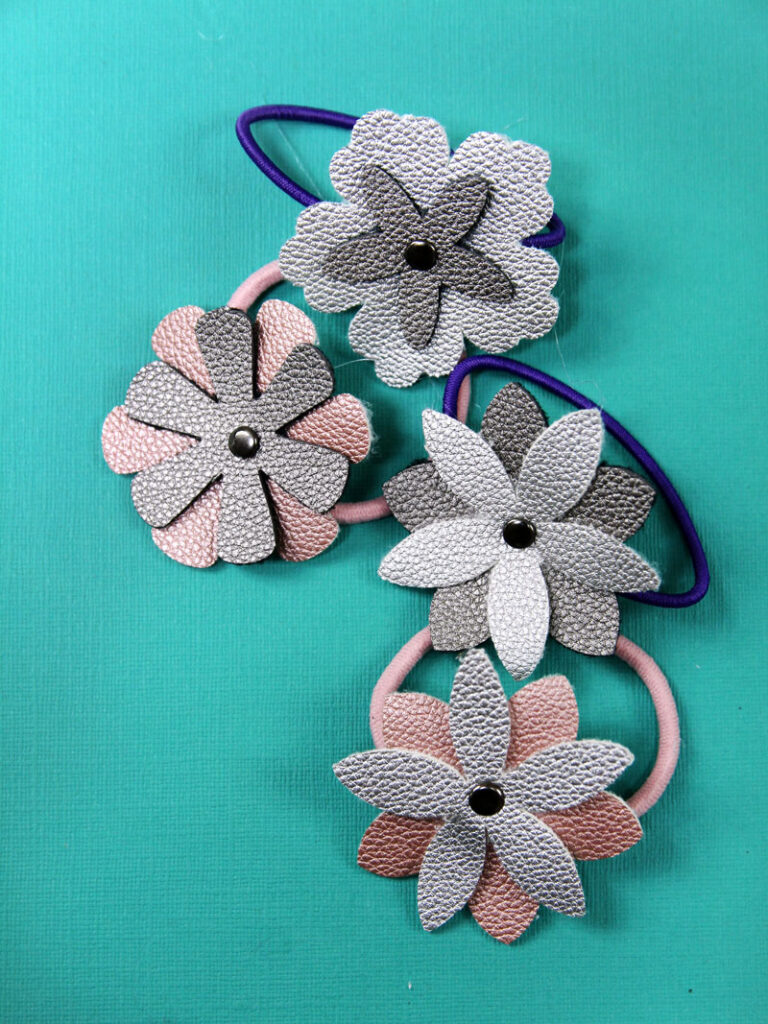 I made these on my Maker for my nieces when A was roughly the size of a bean in my womb. I did not know at that point that I was gaining valuable experience. Once again, these are flowers not bows but they operate the same way and were a huge hit with my nieces. The shimmery metallic faux leather is just so classy!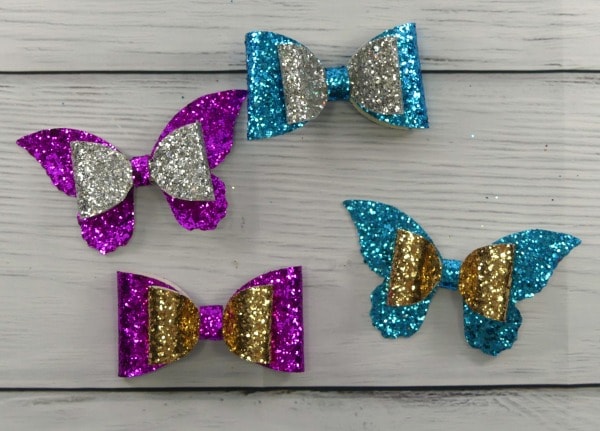 Making basic layered bows can lead you down a never ending road… ask me how I know! The possibilities are endless and there are so many shapes and themes to try! These are stiff bow-shaped leather or faux leather hair accessories that have a cult-like following and are really easy to assemble once your machine has cut them.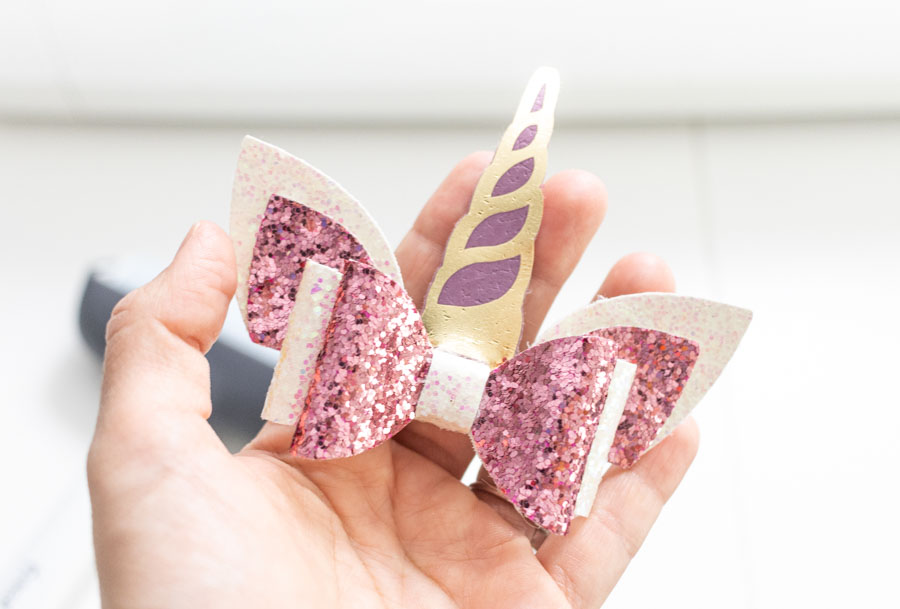 Once you start making Cricut hair bows, you'll want to start adding all sorts of add-ons to make different themed bows. This unicorn hair bow is a great place to start.
How to Make Hair Bows with Leather, Fabric, and More
Want to make more traditional bow-ey bows? Learn how to make hair bows that require slight levels of skill – beginner sewing skills, beginner crochet skills, and basic glue gun skills…. Kidding.
Seriously, though, these more traditional looking and sophisticated bows can be made as hair bows and bow ties, so boy moms, I haven't forgotten about you!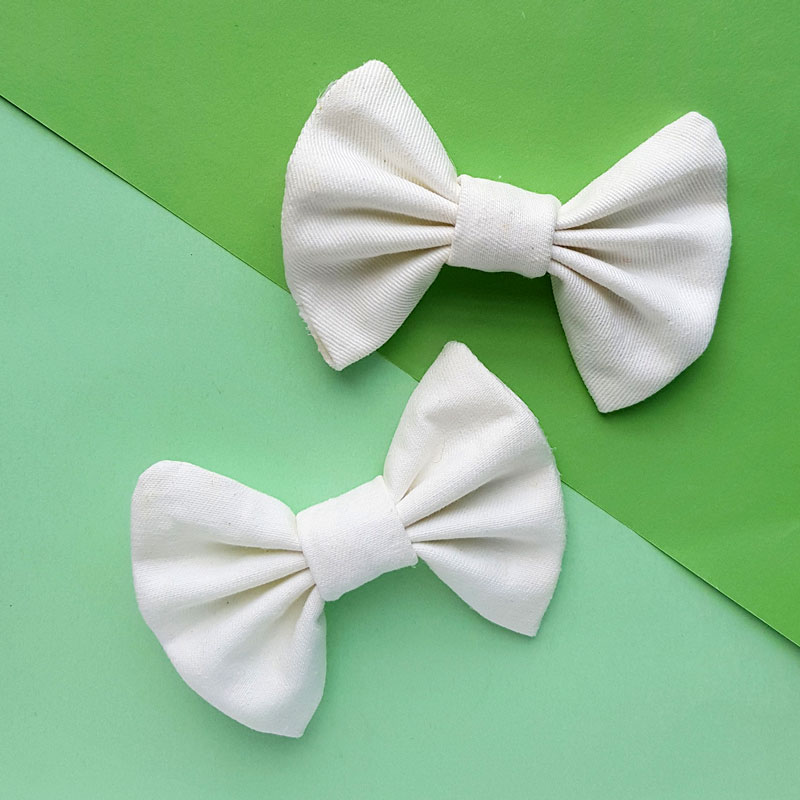 Sew your own bows using the fabric of your choice. The biggest advantage of sewing bows is durability and a professional finish. You can use fabric scraps to make this as it's small enough to pull out those bits and pieces. And of course, you can use pieces of fabric that you've dyed, painted, or otherwise decorated as well.
These crochet bows were made a few years ago, also as a gift for my nieces, sons, and nephew. The boys got them sized as bow ties and the girls as hair bows. They take minutes to whip together and are a fantastic way crochet beginners can start practicing those stitches.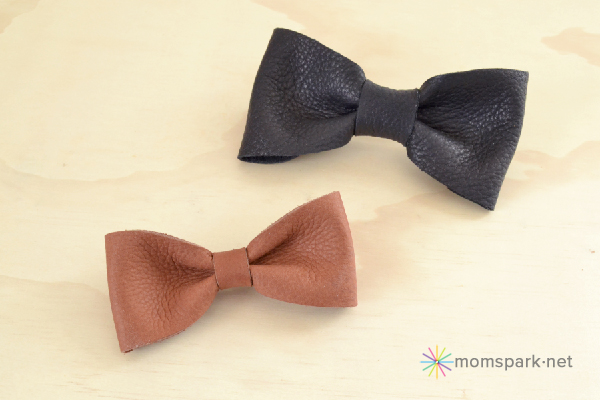 Finally, these simple leather bows are similar to those you might make on a Cricut but much more classy and sophisticated. They also don't require any special equipment to make them, so all of you who have been holding out on a Cricut, this one is for you.
Have you enjoyed learning how to make hair bows? Which is your favorite style? Comment below!