Spring has arrived! Here are 16 beautiful flower crafts for teens – or anyone who loves simple crafts with lots of impact. Disclosure: this post contains affiliate links.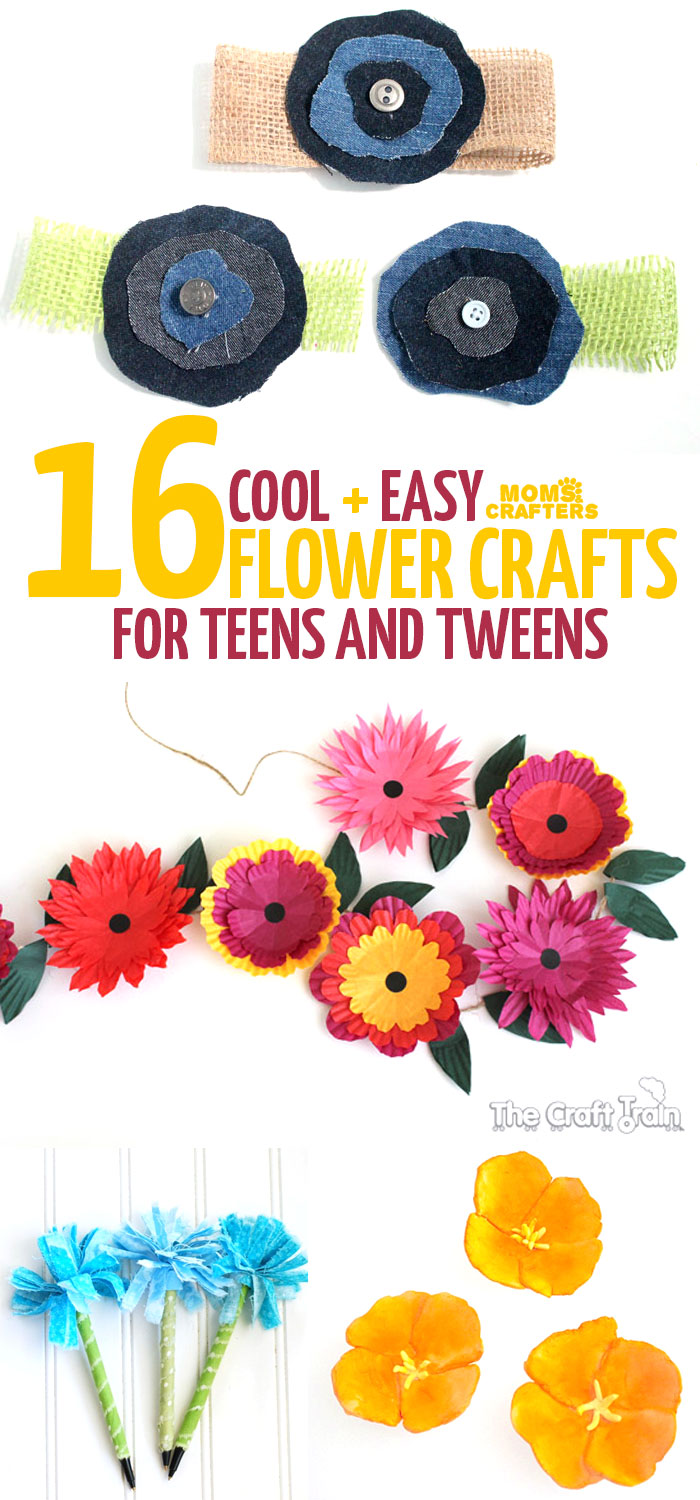 Flowers might just be beginning to bloom, but even if you have a black thumb, you can bring some of the joy into your house. These easy flower crafts are functional, fun, and most of all do-able.
You can start with some fabric flowers and work from there, or go ahead and create those flowers from scratch!
16 Cool & Easy Flower Crafts for Teens:
Copyright notice: images below belong to the owner of the website on which the tutorial is featured. If you would like to share this post using an image, feel free to do so using the first or last collaged image in this post.
1. Make a simple felt flower necklace. You can use the same tutorial and sew it onto a handbag, or anything really.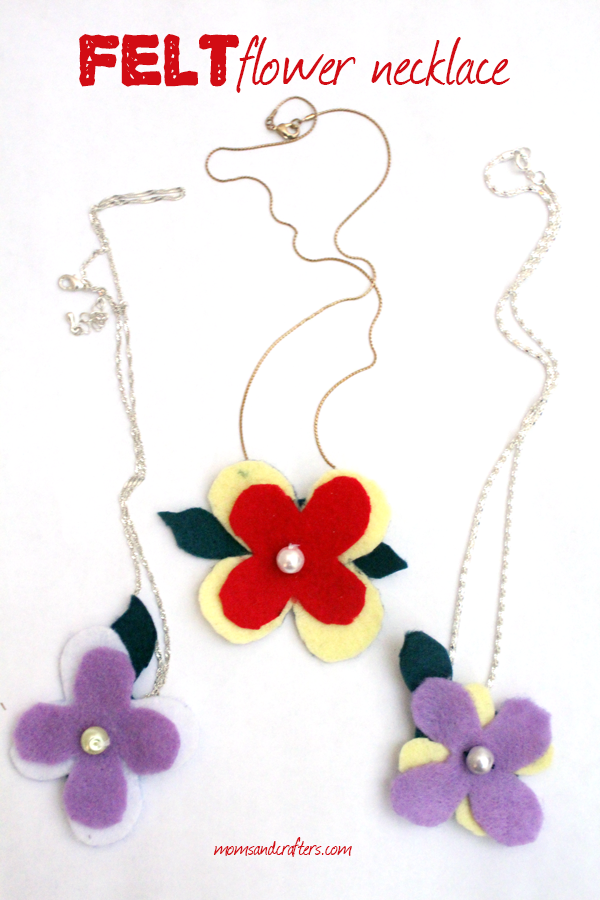 2. Make versatile shabby-chic denim flowers to stick onto anything!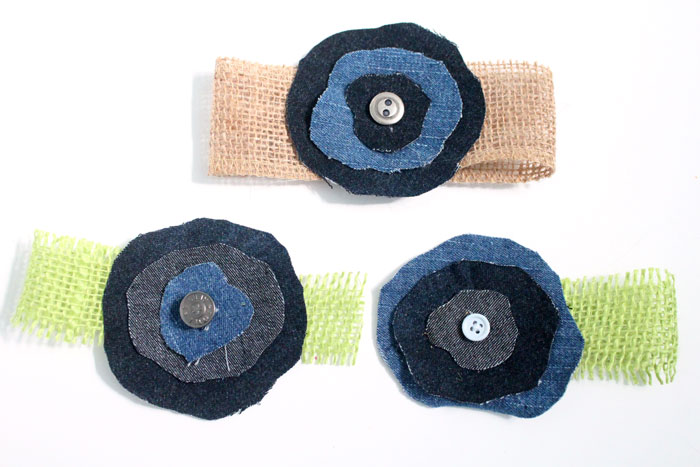 3. These modern floral coloring pages are easy and beautiful to color! when you're done you can frame them, or reuse them as wrapping paper, scrapbook paper, etc.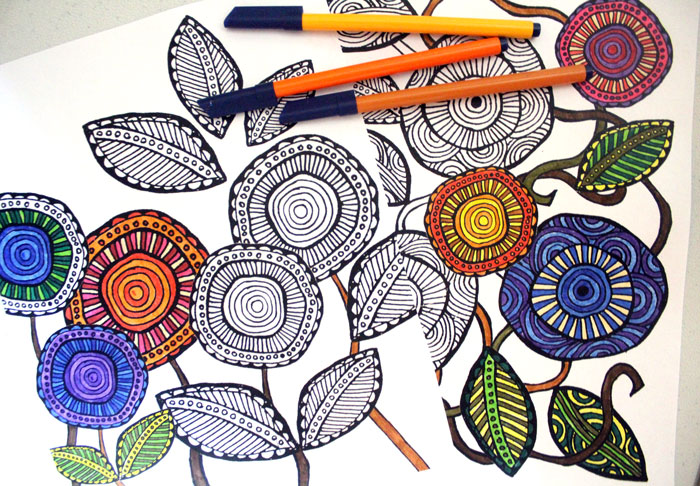 4. Or, you can try this Sunflower coloring page, which is more of a scenery, and great for hanging!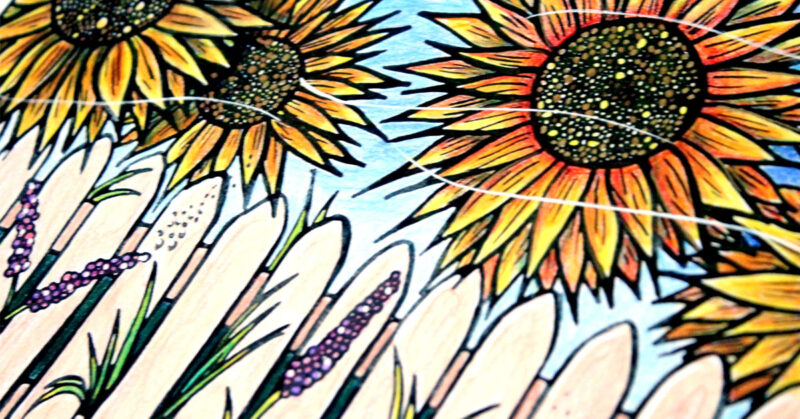 5. Gather a few of these golden poppies by Rhythms of Play in a vase for a bright centerpiece.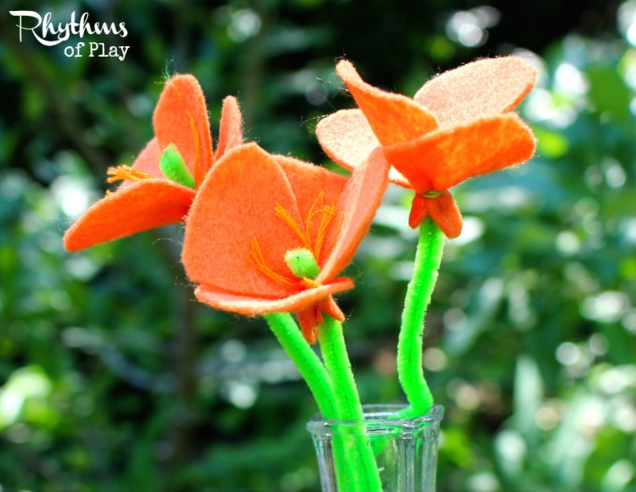 6. You can even combine them with these ribbon rosettes in coordinating colors or display them separately.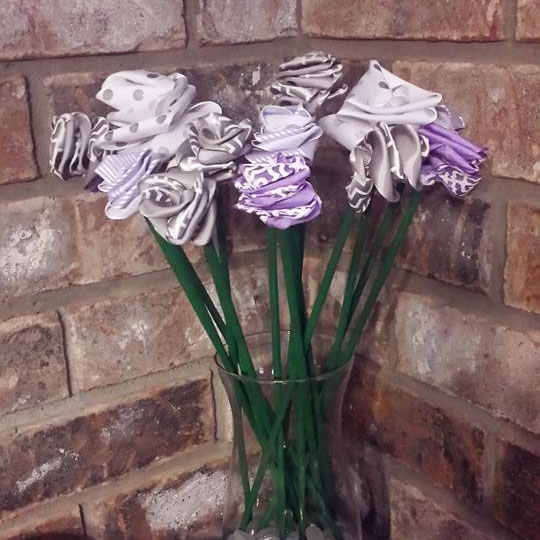 7. Simple paper straw flowers by Fireflies and Mud Pies are a bold and easy statement.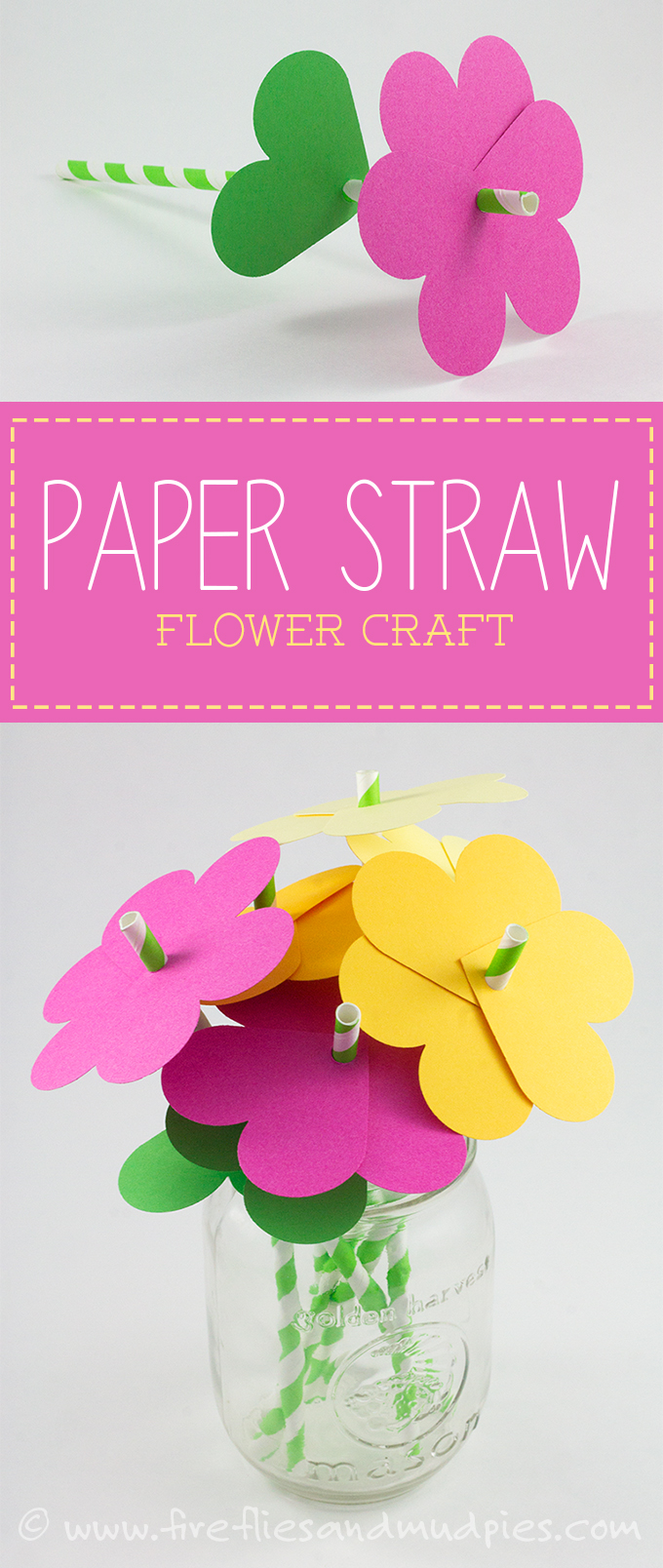 8. This Cupcake Case Flower Garland by The Craft Train is sure to dress up any party! Hang it on the wall, drape it around the table, or even display it on your mantel!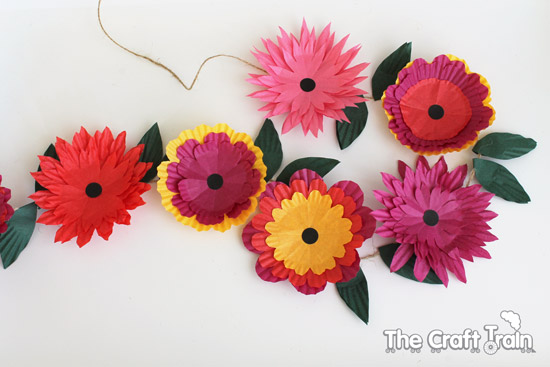 9. Bright California Poppy Magnets by Buggy and Buddy are great for lockers, appliances, or anywhere a magnet will stick.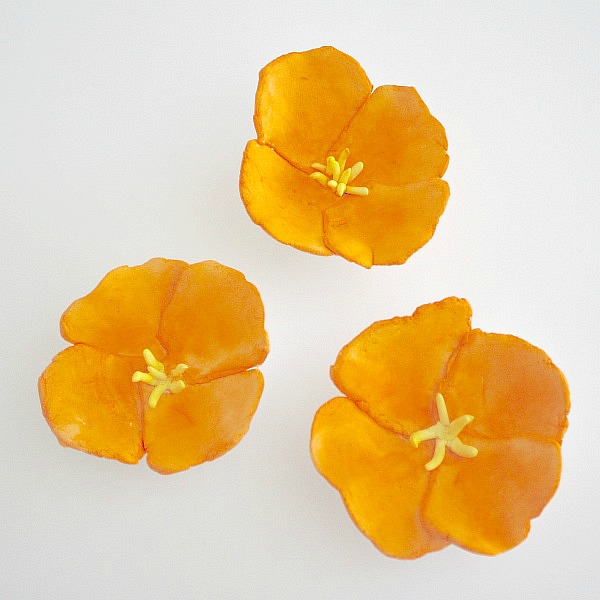 10. Easy Spiral Paper Flower Heart by Canary Street turns paper into artwork. You can try it with any shape!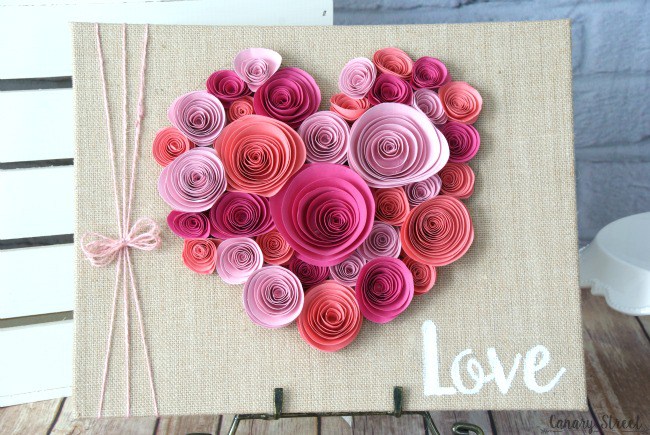 11. An Easy Plastic Spoon Flower Garland by Club Chica is clever and another great way to dress up a space for a party.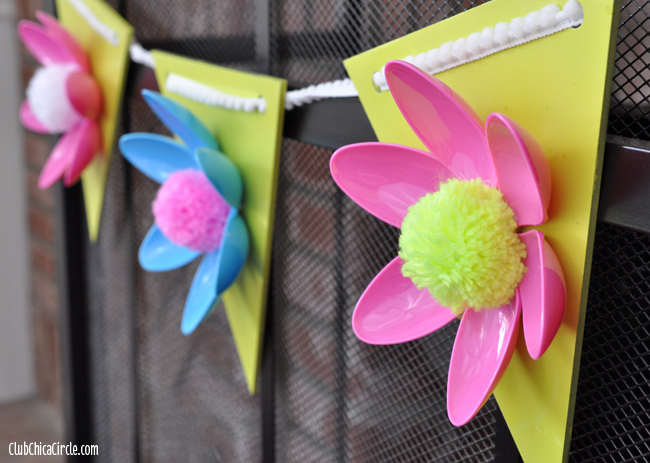 12. You'll want to leave these Deco Mesh Flowers by Crafts by Amanda up all year round…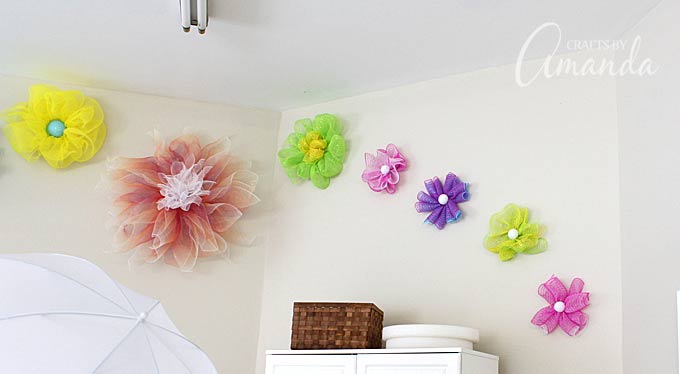 13. If you like to go super-practical, check out this No-Sew Flower Pen Tutorial by Creations by Kara.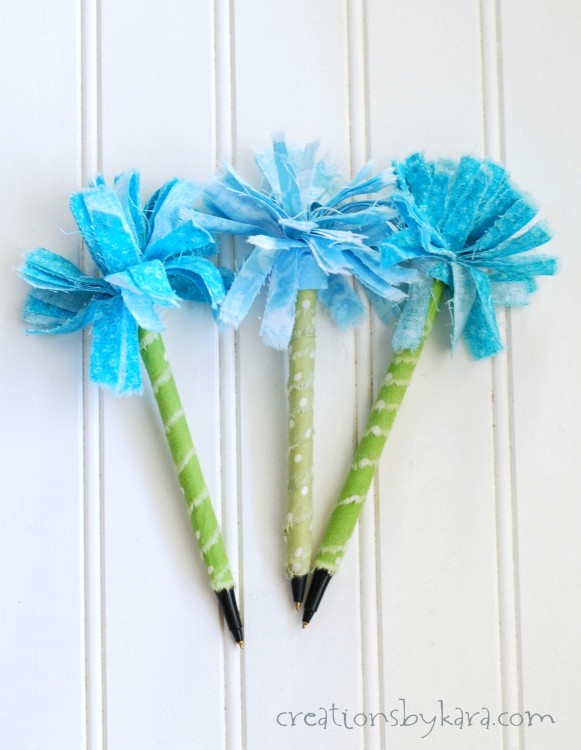 14. These Colorful Kirigami Flowers by Pink Stripey Socks can be added to anything – make wall art, add it to wrapping paper, the possibilities are endless!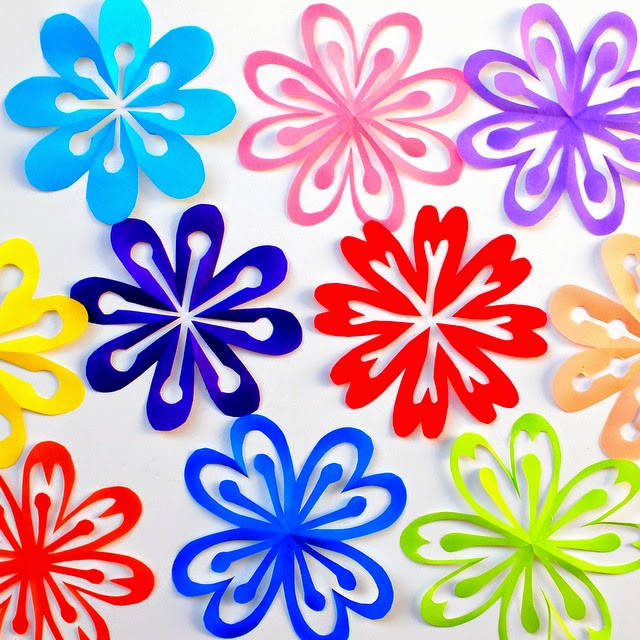 15. Spring up your home organization with this fun Flower Embellished Basket by Me Sew Crazy.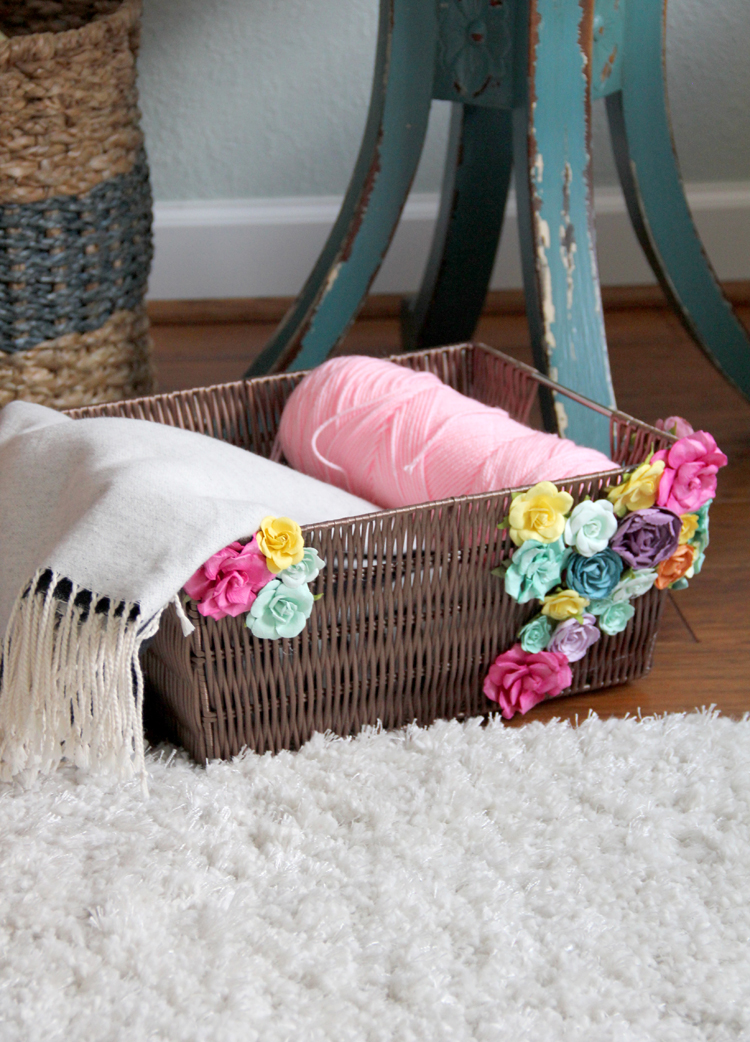 16. Learn How to Make Tissue Paper Flowers with AttaGirl Says. They make a magnificent centerpiece for a room, and are great for making corsages, and other temporary accessories.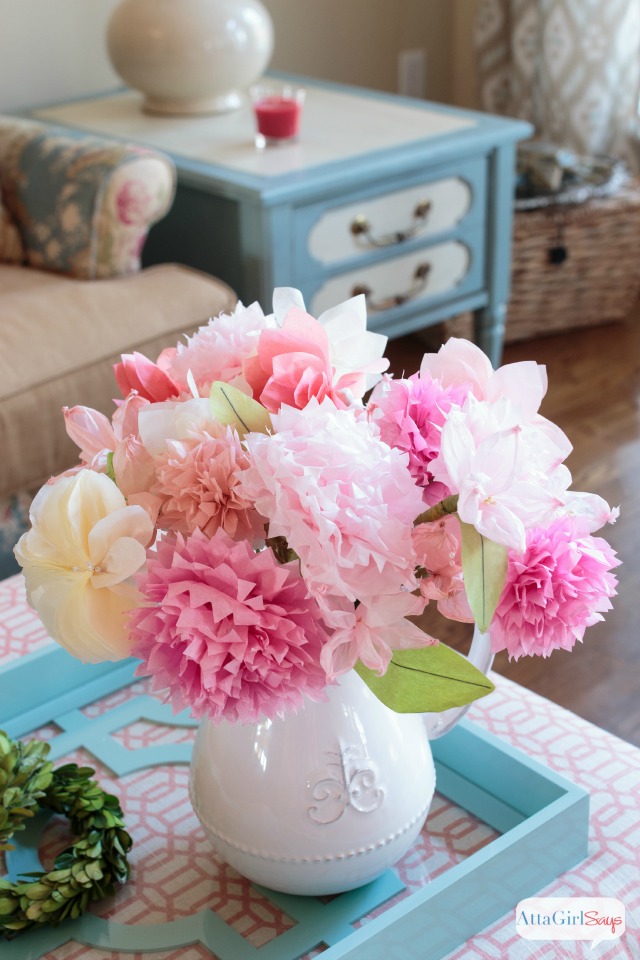 You're all set with flower crafts to tide you over for a blooming, brilliant Spring.
What are your favorite flower crafts? If you've got any to share, just comment below!