I've been sharing my PAW Patrol inspired costumes, in past weeks, including some great DIY costumes for babies and toddlers. I've now gathered them in one post to show you how we dressed up in a PAW Patrol family costume idea. Disclosure: this post contains affiliate links.

Granted, these DIY costumes did not come out perfect. But perfection is overrated.
To this day M still calls us by our PAW Patrol names – a true indicator of success, for me, at least!
This DIY PAW Patrol family costume idea was inexpensive to put together, although it did take some time. Total cost for four costumes was about $15, plus supplies I already had.
While these were designed as a family costume – with two adult costumes, a preschool-age costume, and a baby costume – it can easily be adapted to other sizes. Add a tutu if you're dressing up a little girl. Make the vest in different colors and sizes. Make it work for your family!
PAW Patrol Marshall – family costume idea:
M was Marshall, of course. He reuses this costume now for pretend play. He even used it on Community Helper day!
He was a bit annoyed that I used HIS flashlight, but I think he's forgiven me, since it was worth it.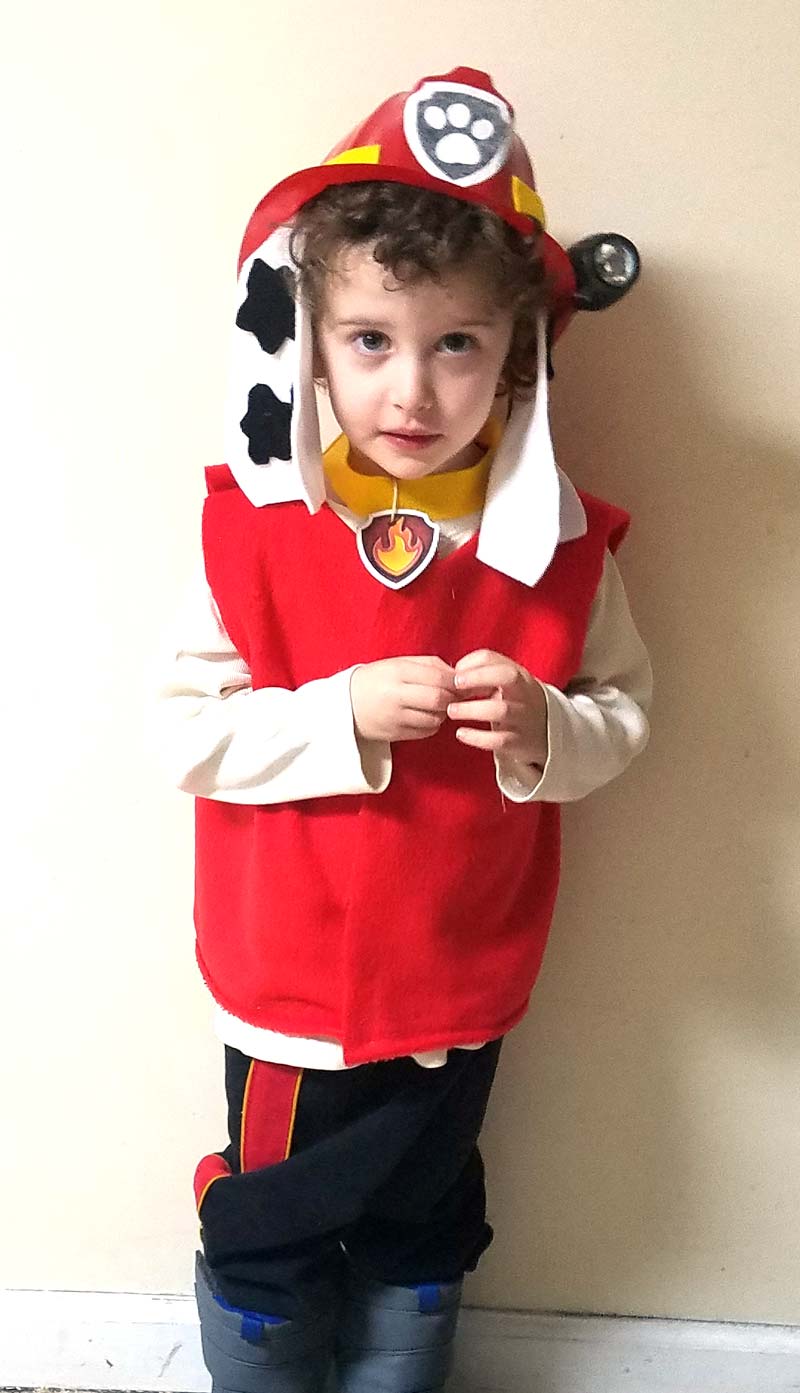 PAW Patrol Rubble:
I know, I know, he's a really good sport, agreeing to wear whichever big yellow costume I design for him (he was Big Bird last year)
But M really enjoyed having his Daddy participate too – so it was worth every second of it!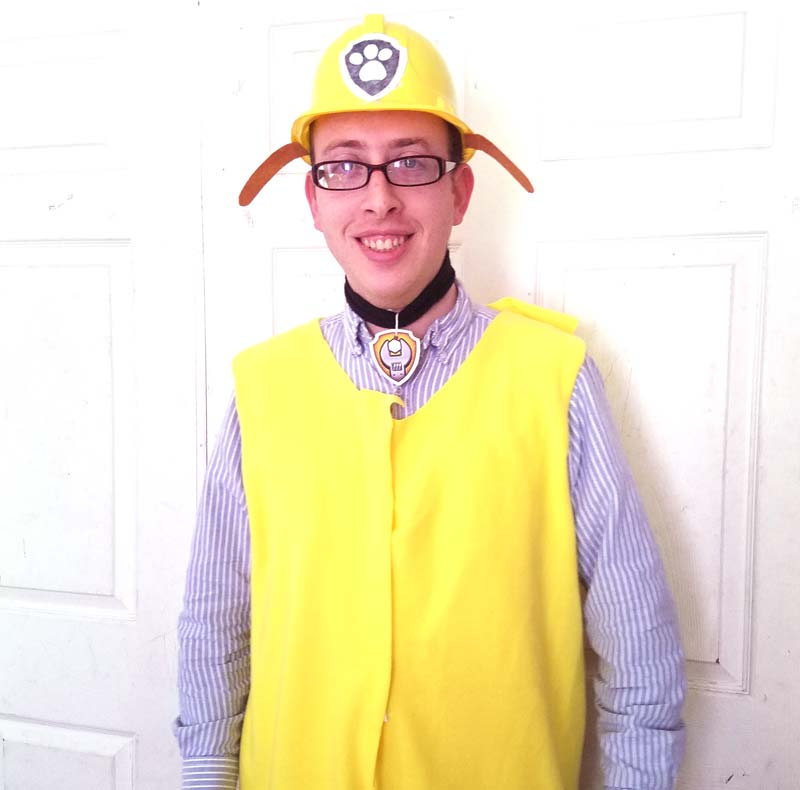 PAW Patrol Zuma:
I chose Zuma for Baby Y, mainly because I felt I can make it really wearable for a baby. The result was adorable!
And it wasn't THAT complicated to put together.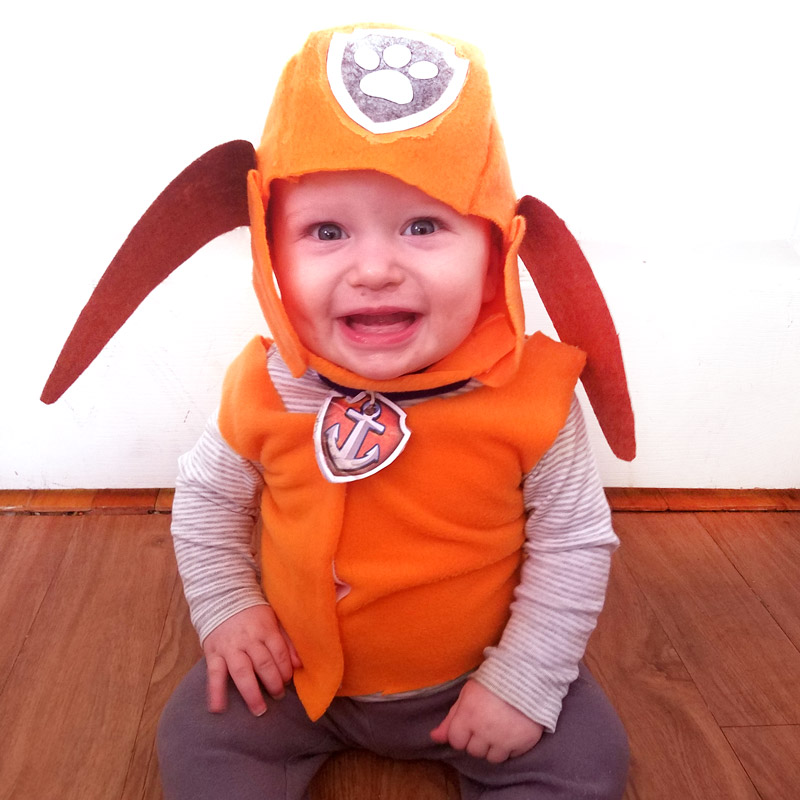 PAW Patrol Skye:
Or, as M refers to her (and now me) "Fly".
Did I mention that my husband was a good sport? Well, so was I! Okay, I know that doesn't count since this was my brainchild.
But this Skye costume was easy to wear and is so adaptable.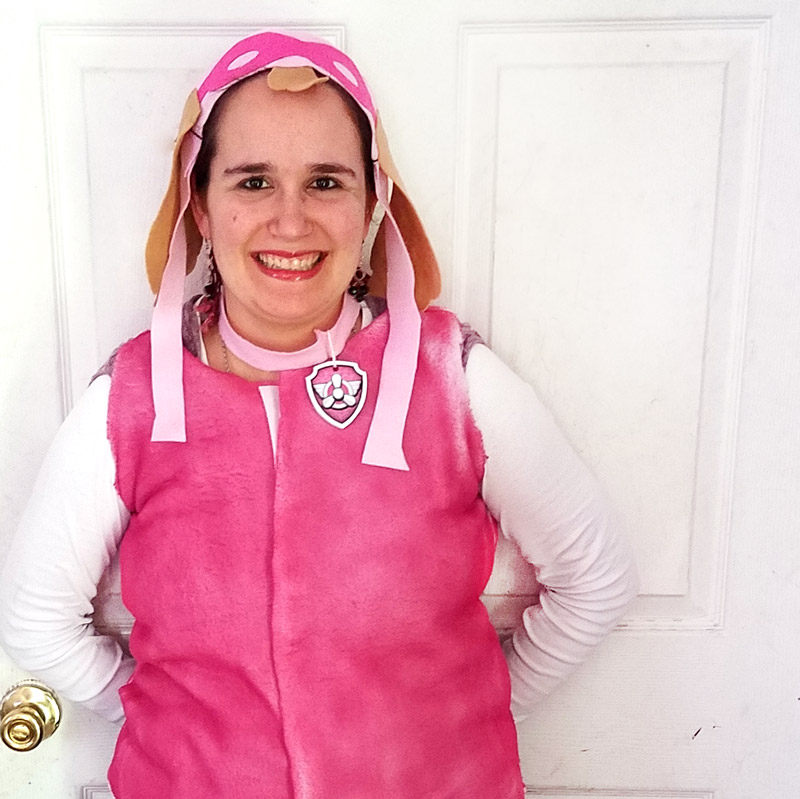 Are you also creating a DIY PAW Patrol family costume? Who will you be dressing up as? Comment below!