I'm thrilled to share with you today a list of the best birthday gifts for a 6 year old boy! And of course, these make fantastic Christmas gifts too, which is why we're publishing them in November. You can check out our top picks for birthday gifts for 3 year old boys here. This post contains affiliate links. Many of the products in this post were received free of charge from the brand for coverage consideration. All thoughts and opinions are mine and my kids'.
---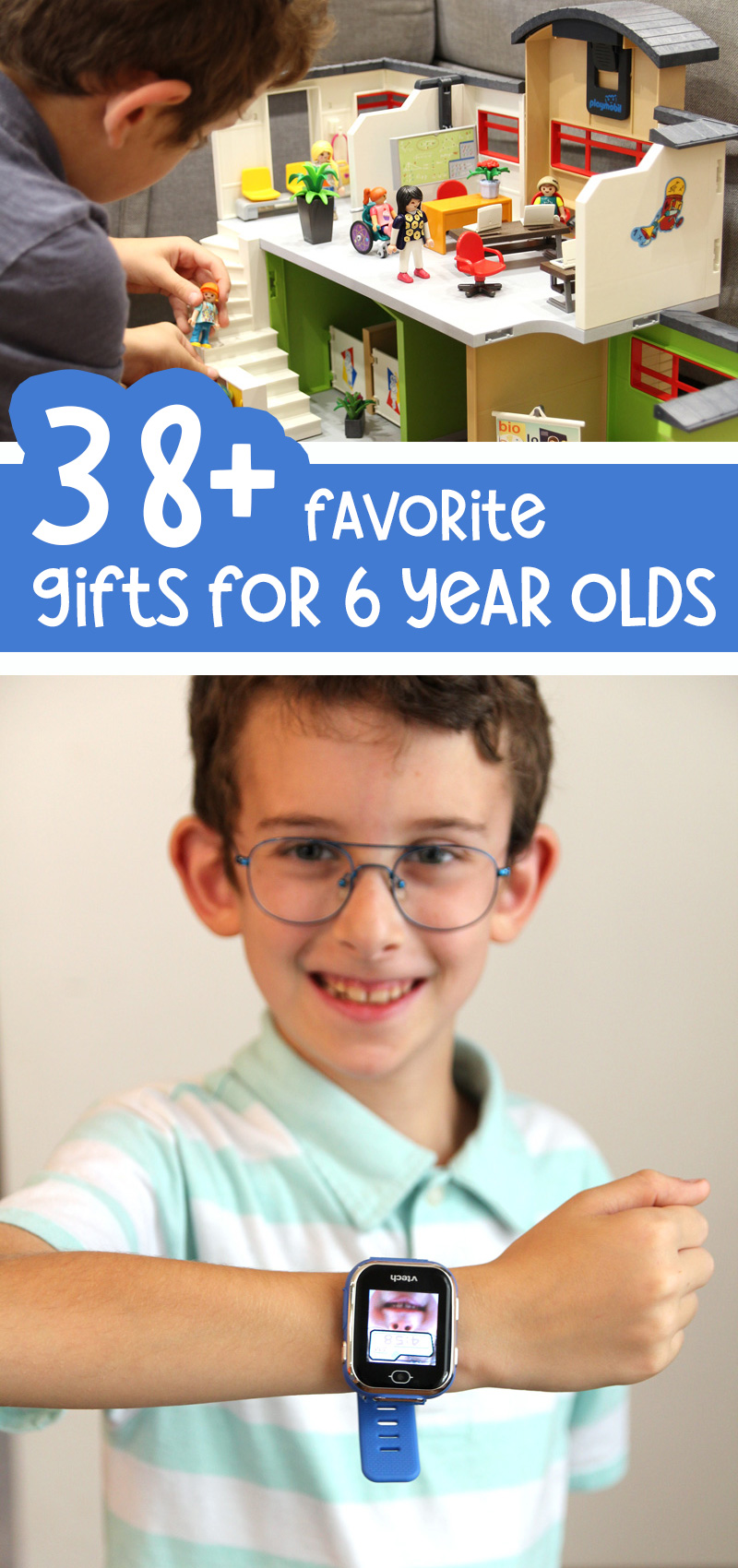 As I explained in my prior gift guides, these are great for girls too! And the age range is very general – it'll depend more on your child's development. I titled this as gifts for 6 year old boys because:
Most people search for gifts by age and gender, so I target my post accordingly.
These were actually tested by a 6 year old boy, so that's what I can speak to.
Of course, girls and boys of a variety of ages will enjoy these (I mean I enjoyed a lot of them too, as did Y – age 3).
But the goal of this list is to help you find the best birthday gifts for a 6 year old boy. They make great Christmas gifts too – but I avoided sharing things that are specifically Christmas so these work for any time of the year!
Some of the gifts in this list, as you'll see, are for ages 7 or 8+. The reason for this is that I usually recommend buying ahead rather than behind once safety concerns are out of the picture. You simply get more use out of your toys that way.
I also find that brands often err on the side of caution when suggesting ages, and the guidelines work with very generalized rules that don't account for a child's individuality (because they can't possibly).
Meaning, they work with research and statistics so that if some 6 year olds can do it, but all 7 year olds should be able to, they'll mark it as 7+ so that you don't buy it for your 6 year old and find that it's too advanced.
I'm okay with sharing you what my 6 year old loved, but it's important to know what interests the child you're buying for, and what his skill set is.
This list was originally created in 2019 with M's help, and updated in 2022 with new items with Y's help. M is very technically skilled, and not so artsy. So anything artsy will be in the 5+ range for him, but things that are STEM-minded will be a little ahead. However, since Y contributed to this updated post, it may have evened out a bit.
What you get is a culmination of the items that stood up to the test of time from the original list, as well as loads of new ideas that are suitable for a bigger range of interests.
So here are my best birthday gifts for a 6 year old boy, sorted by an odd assortment of categories so that you can skim a little if you want to.
STEM & Learning gift ideas for 6 year old boys
With two kids who love STEM in slightly different manners, these gift ideas for 6 year old boys are diverse and spot on! Kids love STEM naturally and it helps build real life skills.
Thames + Kosmos Andy the Code & Play Robot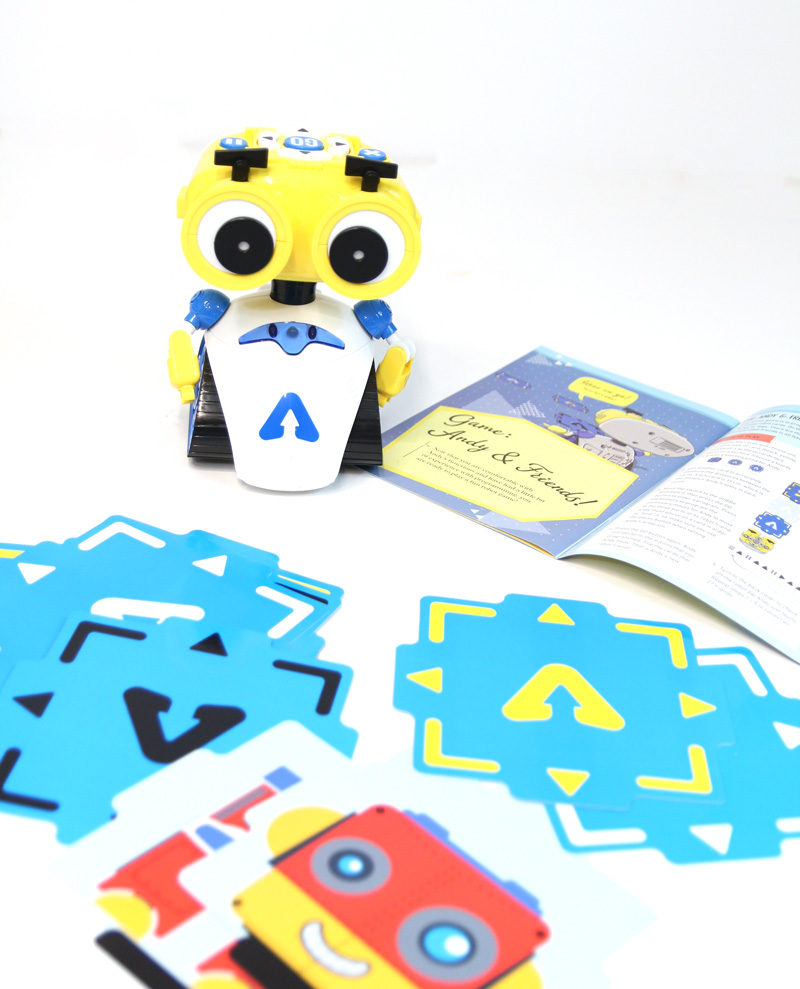 Ready for some screen free coding fun? Andy is ready for it too! Use the built-in buttons to program a sequence of up to thirty moves!
You can also use the buttons to show Andy which direction to move in.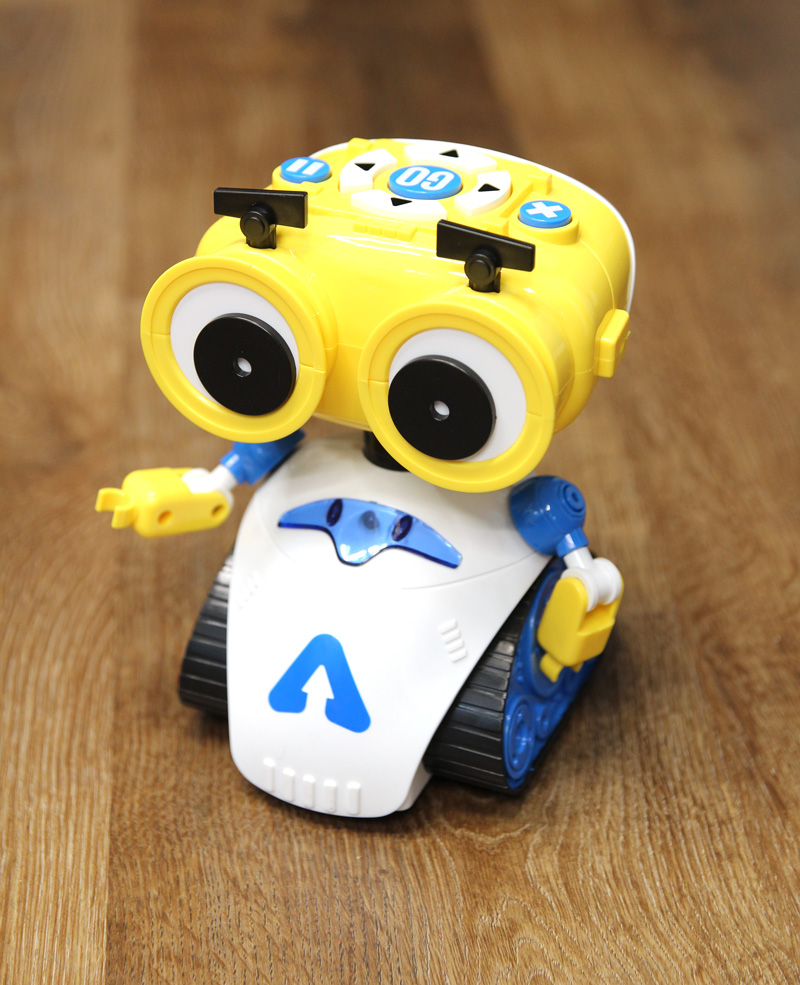 Andy lights up, dances, and plays music so you can get active with a fun dance party. He plays games with (and interacts with) included cards, and can be set to navigate a DIY obstacle course. For a robot-obsessed electronics fan like Y, Andy turns what might otherwise be mindless play into an educational experience.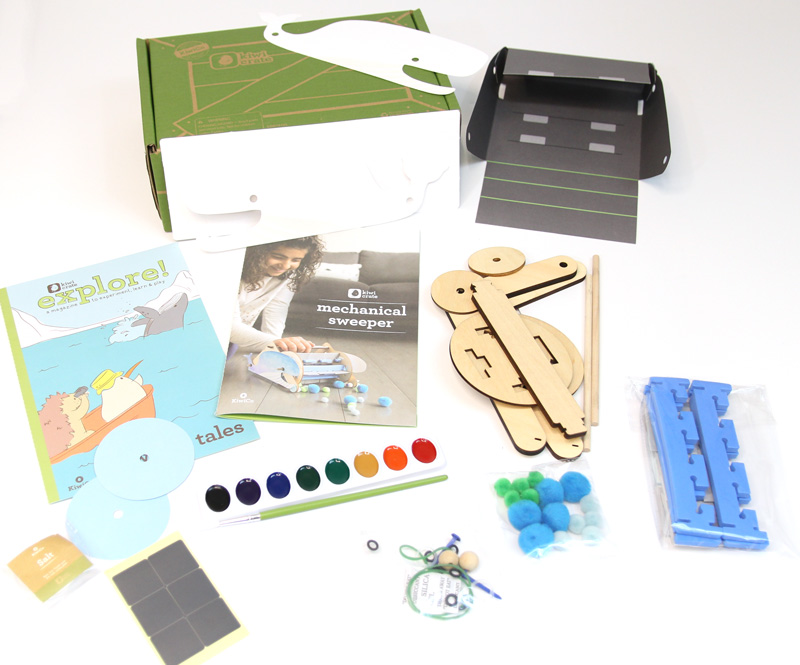 We're long time fans of KiwiCo activity crates, which offer something for every age group. The flagship Kiwi Crate is a fabulous gift for six year old boys – and girls, of course! In the kit we tried, we made a mechanical sweeper. It's a fabulous STEM activity, to show kids the inner workings of various machines.
The kit comes with ready-to-roll cutouts and parts, and kids just need to assemble it. Y needed minimal parental guidance.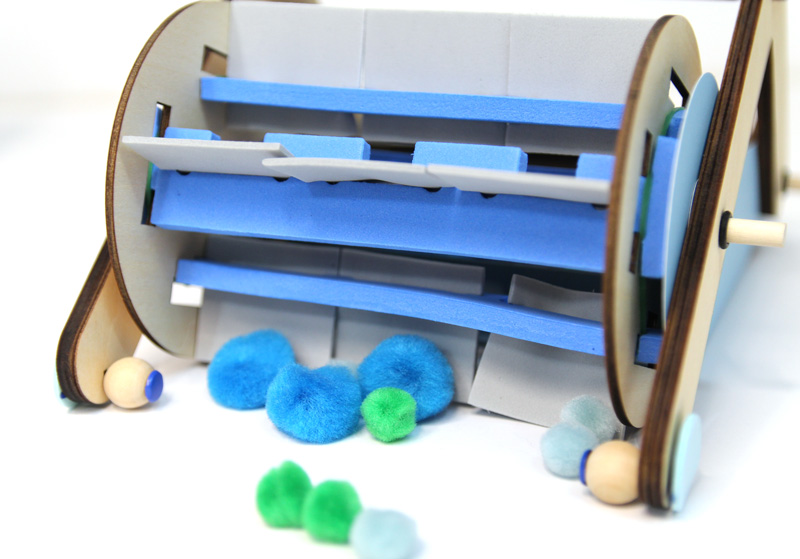 The mechanical sweeper in our kit sweeps up pom poms and other lightweight objects. Y got such a kick out of it. Most Kiwico kits come with a second activity – and this one was a two in one.
When you're done, you can customize your sweeper with salt and watercolor art. We didn't get up to that yet.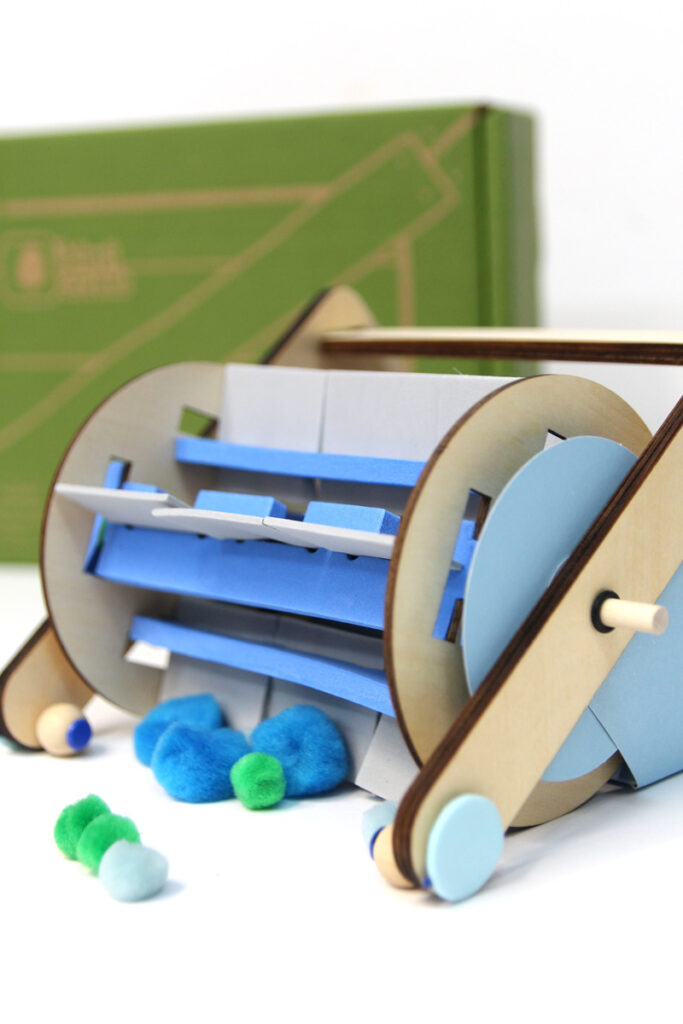 Through 12/31: Get 50% off your first month with code KIWIPARTNER
EdX Education GeoStix Letter Contstruction Set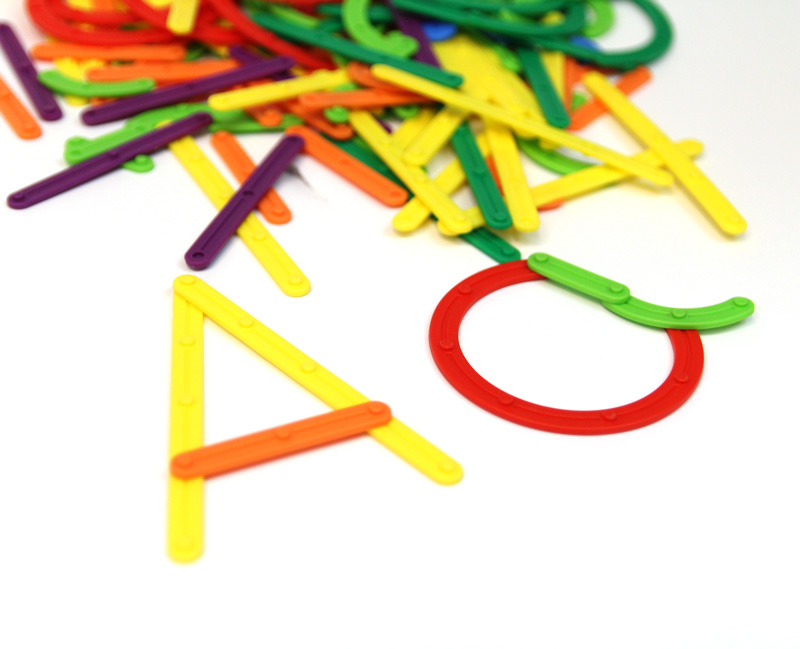 At age six, kids are learning how to read and write. GeoStix are a mix of straight and curved sticks in different sizes and colors. Kids can use them to construct pictures or letters.
They are highly entertaining but don't take up a lot of space, due to their flat nature. They're meant for assembling on a flat surface, making them the perfect choice for alphabet practice. But it's not only educational – Y found them lots of fun too! He gets frustrated when toys are hard to work with.
GeoStix are easy to connect and stay put.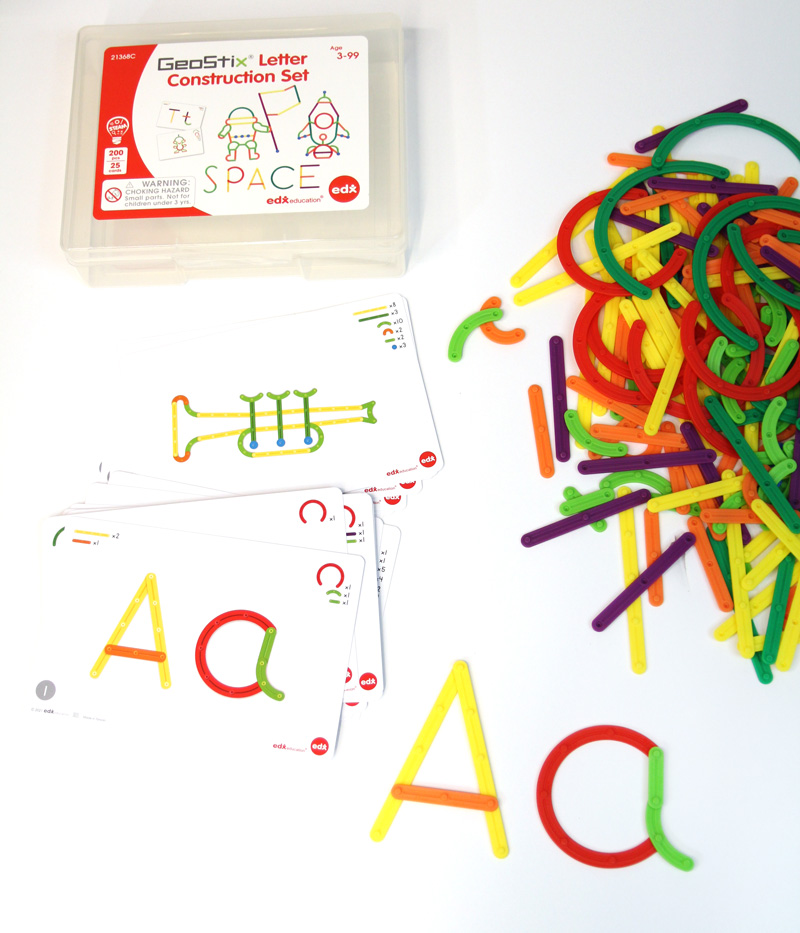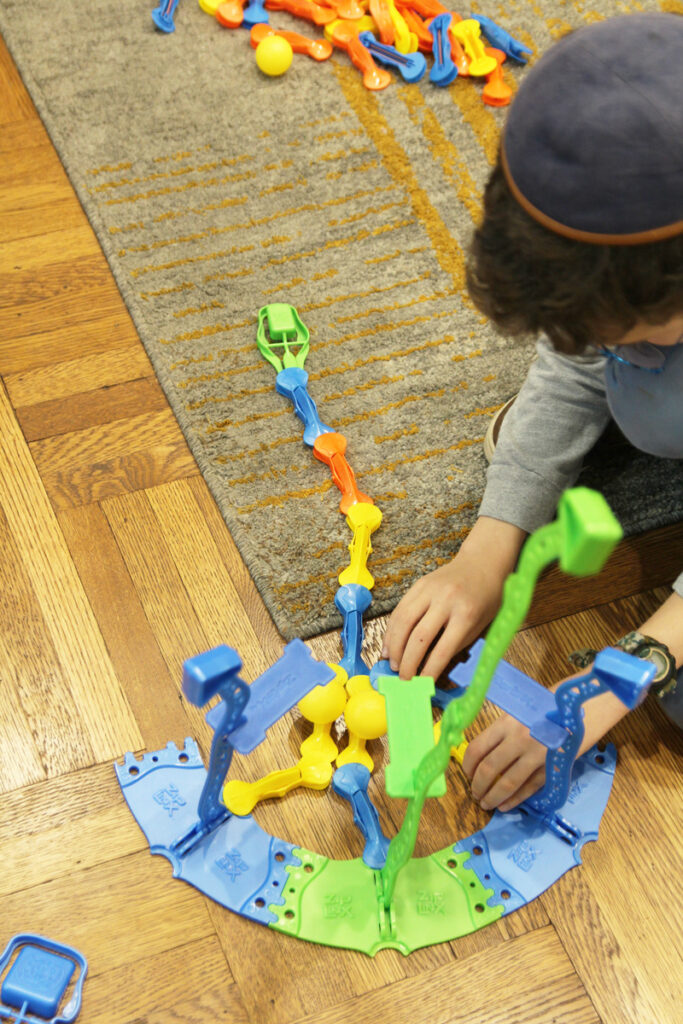 Six year olds get a kick out of chain reactions: dominoes, cards, marbles – you name it! Zip Linx takes that and makes it happen on a larger scale.
Set up the course. Then watch the linx fly! I wish I could capture it better in action – it happened really fast and made the boys whoop with satisfaction.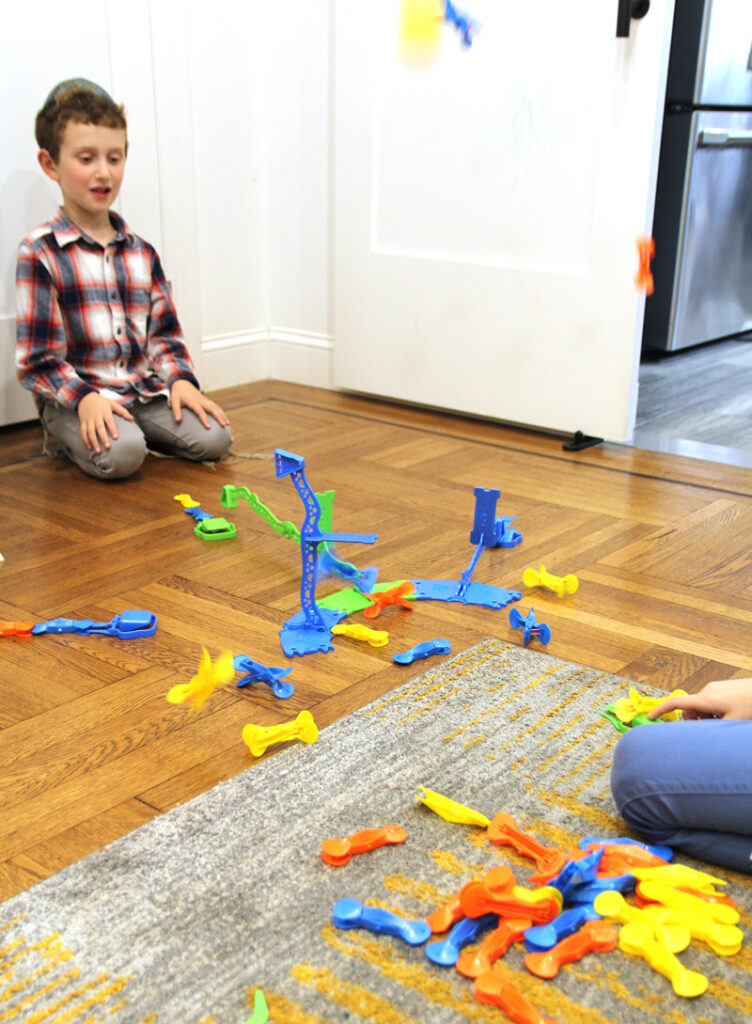 Want to get something truly epic? For years, I had the 3Doodler 3D drawing pen on my wish list. I was thrilled to learn that they have a kid version too, which makes a perfect gift for 6 year old boys!
The 3Doodler Start is a different product entirely – not just a kid-marketed version. It is much more kid-friendly in its entire makeup. First of all, it's not hot – just warm – and won't burn even those not-so-agile fingertips. Second, it's moldable when it comes out (it uses a different type of filament) and so your child can create things using molds as well.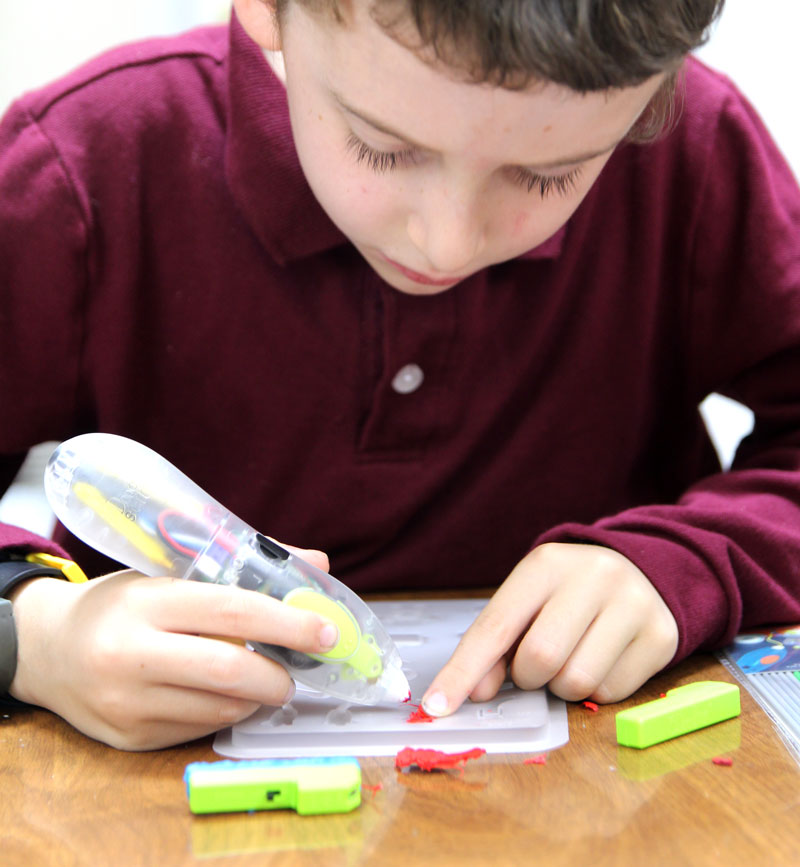 It can also be used to draw in 3D – as in, in the air – just like the grown up version, teaching kids physics, engineering, and more. Together, it is a fantastic STEAM gift for creative kids, and is highly engaging.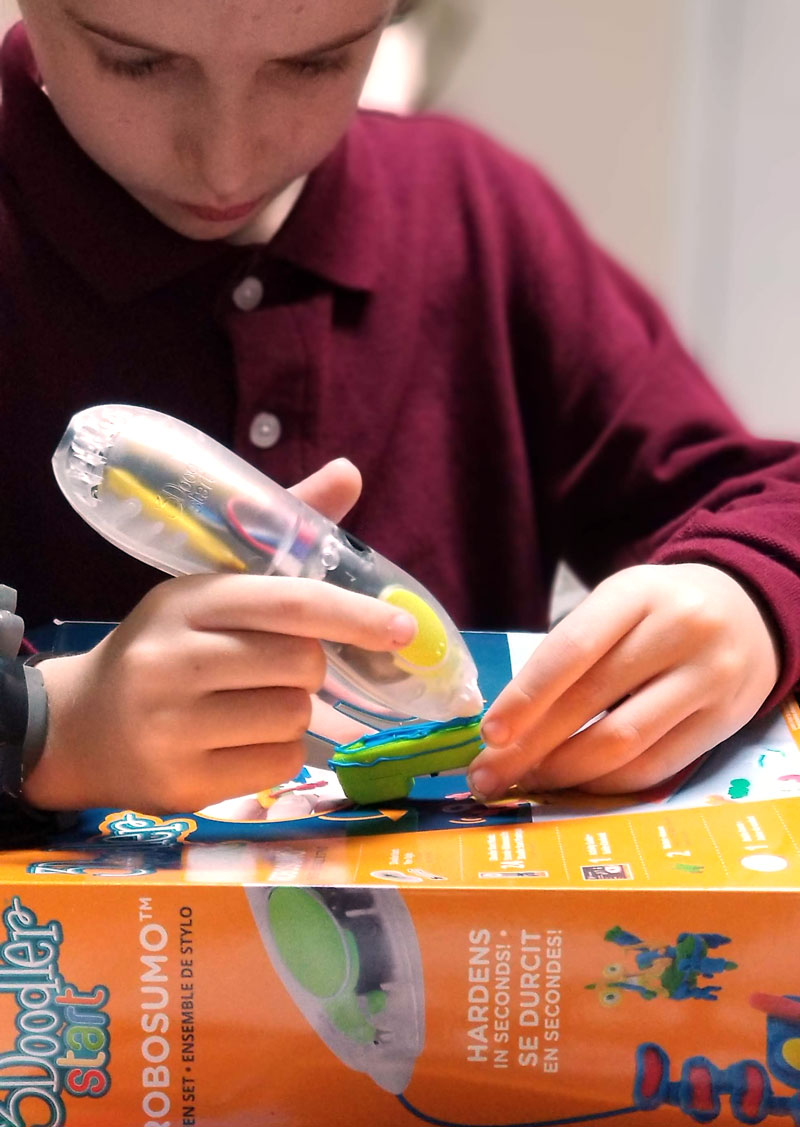 My Robotic Pet Tumbling Hegehog by Thames & Kosmos
This epic STEM kit includes everything you need to create a toy hedgehog, complete with sound sensors!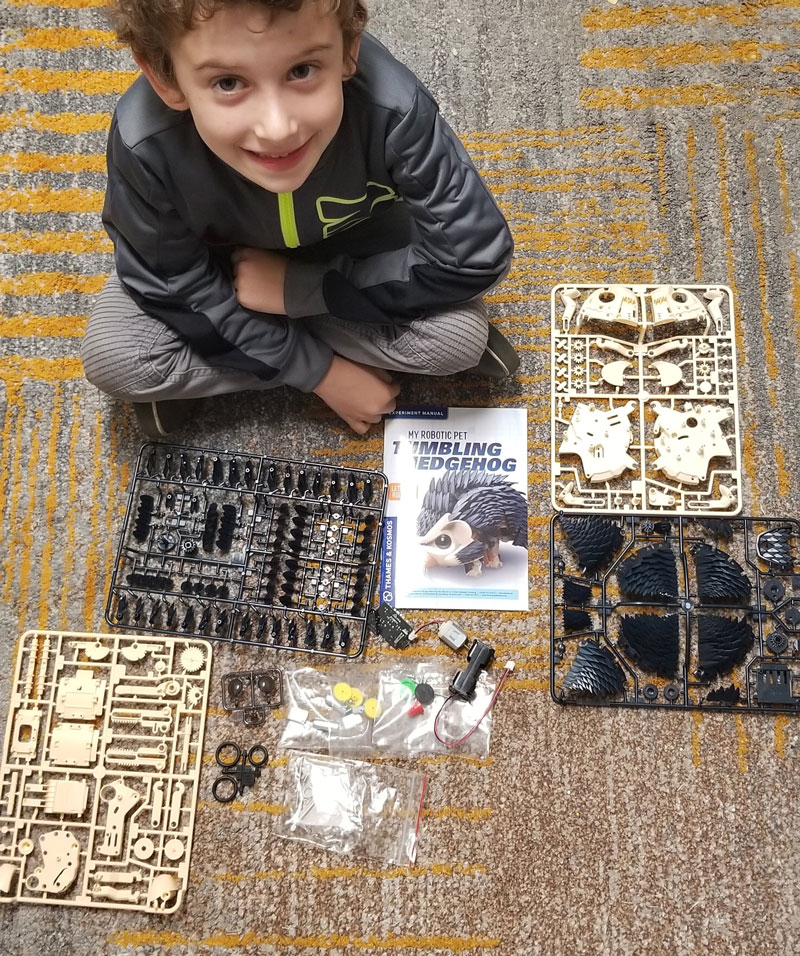 And yes, it's a true STEM project, not just a toy that needs to be assembled. Expect to get involved, and spend time on it. You are building this hedgehog bit by bit, starting with the transmission. The parts come clearly labeled in plastic frames (do NOT remove the parts before you're ready for it). It's challenging, and invigorating.
The recommended age on the Tumbling Hedgehog is 7 with help, and 10 without. M can definitely do it with my help, and I am enjoying it every bit as much as him. This gift is perfect for kids who are very technical and love to build things from scratch and understand how they work. It takes lots more than 1-2 hours to assemble as the kit states, but for us that's a perk – we get more hours of fun out of it, as I view the assembly as the main agenda and learning experience with this toy!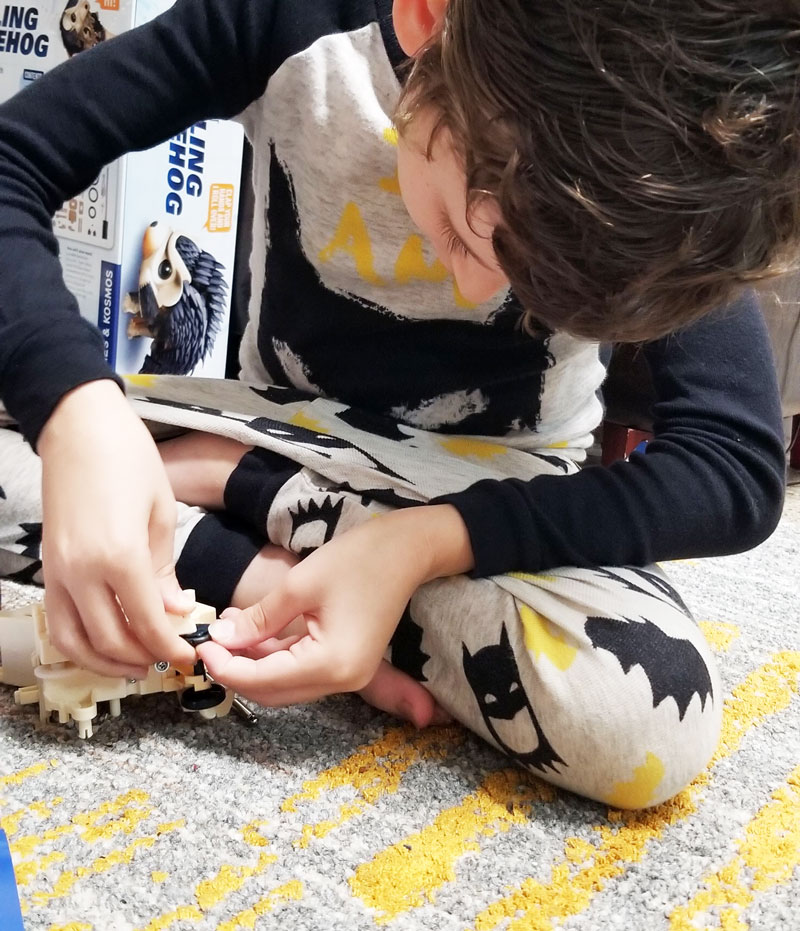 Once finished, the hedgehog responds to your claps and other sounds. It rolls over, its eyes light up, it bristles its spines and it's a lot of fun to play with!
An update on this one: a friend came over and threw it. It broke. We couldn't fix it. We were VERY sad. I recommend this toy for a very very STEM-inclined kid (M was incredible with it but there's no way Y would be able to do it at this age). Treat it with care once it's assembled and do not let friends' two year old brothers get to it!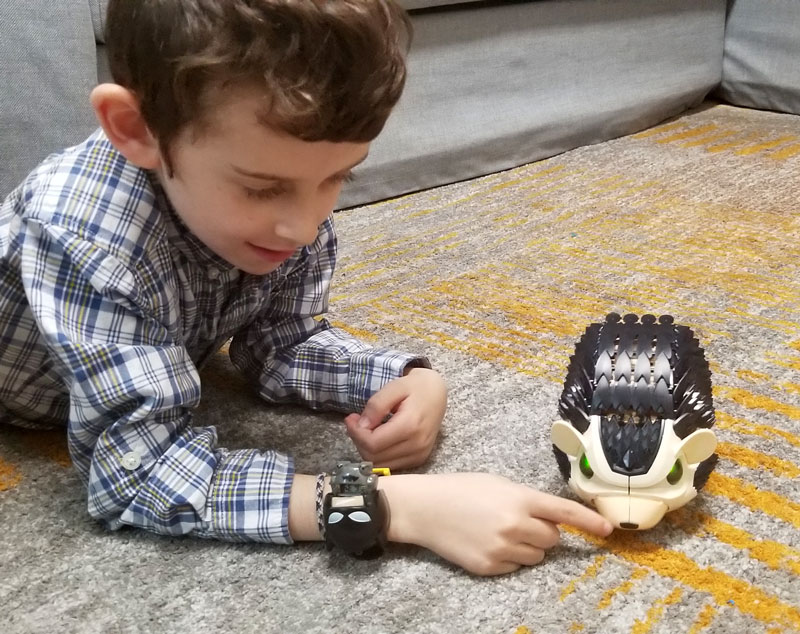 Building toys gifts for 6 year old boys
While building and STEM go hand-in-hand, some building kits are more specific, and some kids love building even if they're not STEM-oriented.
These building toys are fabulous for six year olds, and make amazing gifts! They encourage creativity, have satisfying results and range from completely open-ended to very specific.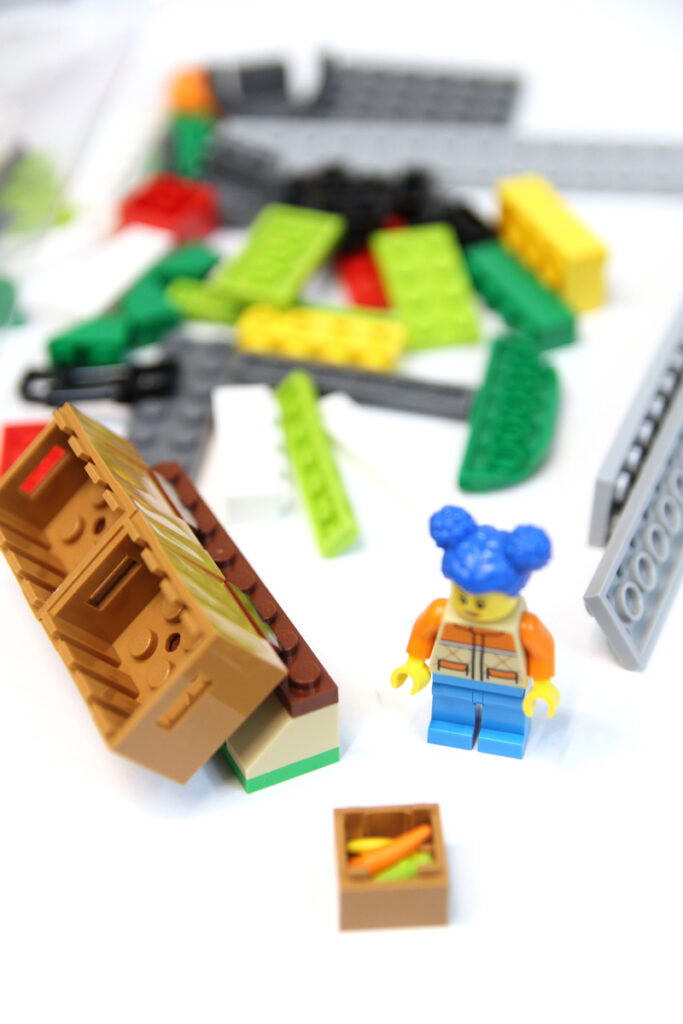 When it comes to LEGO City kits, kids don't just get a building experience. They get an interactive "pretend" toy too when they're done. The Farmer's Market has an epic carrot on top and loads of moving parts.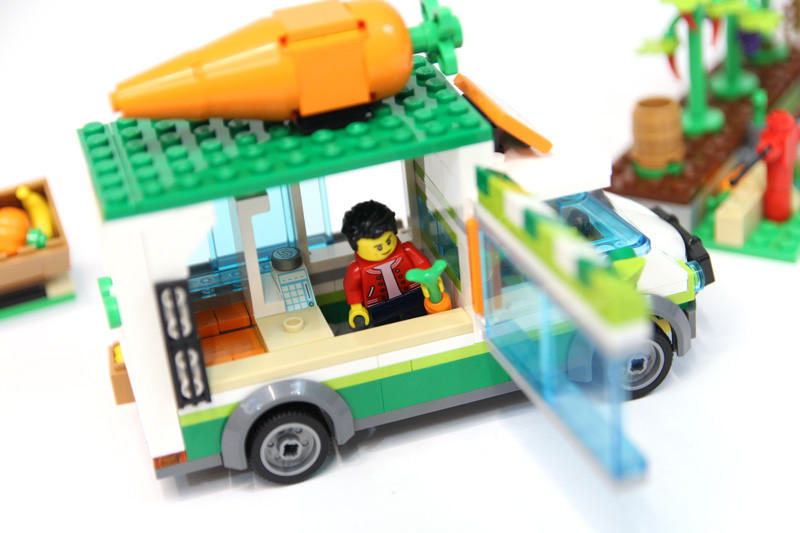 With LEGO's visual instructions, it wasn't complicated for a six year old to assemble. Y does not appreciate challenging assembly, so this was perfect for him.
One window slides open and the other one swings out.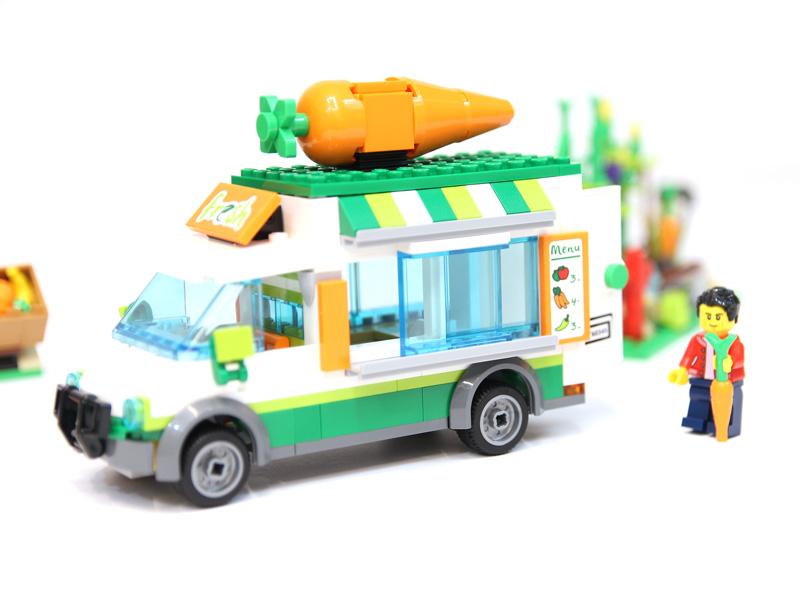 In addition to the van, you build an adorable little garden that grows grapes, corn, and chili peppers. True to LEGO fashion, each detail is incredible, with a spigot that spills water and some droplets on the ground.
Six is the age of action figures, but why not encourage them to DO a little more with theirs? Giga Bots are buildable action figures that stand thirteen inches tall when built. The parts turn into a ball that stores the connectors and other bits.
Y loves the movable parts and found assembly to be straightforward and fun.
Annie's Young Woodworker's Kit Club
M started woodworking at school this year and he loves it! A six year old can start using certain tools with supervision, so why not start making something that works and that they can play with?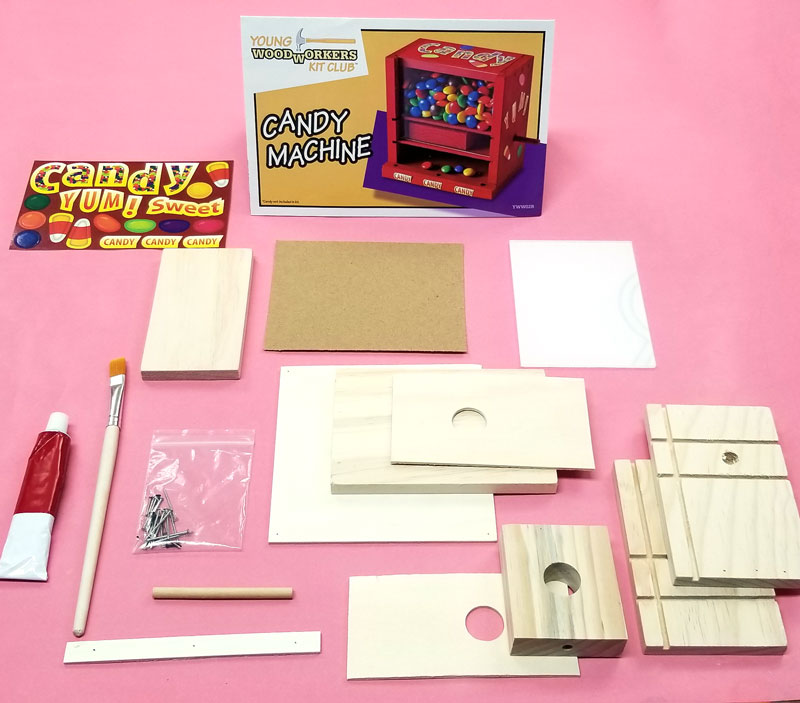 Annie's Young Woodworker's Kit Club is a monthly woodworking subscription perfect for this age group. The first kit comes with a hammer. Each one comes with the materials your child needs to make something functional, down to the paint!
This candy machine is adorable and M can't wait to build. It's a gift that keeps giving and a great wait to jumpstart that love for DIY.
As a Moms & Crafters reader, you can get 50% off your first kit when you use code CRAFTER50 at checkout. This code never expires.
We fell in love with Plus Plus during our summer travels, taking their small tubes with us wherever we went, to keep the kids busy. Their Super Tube is next-level epic at an affordable price!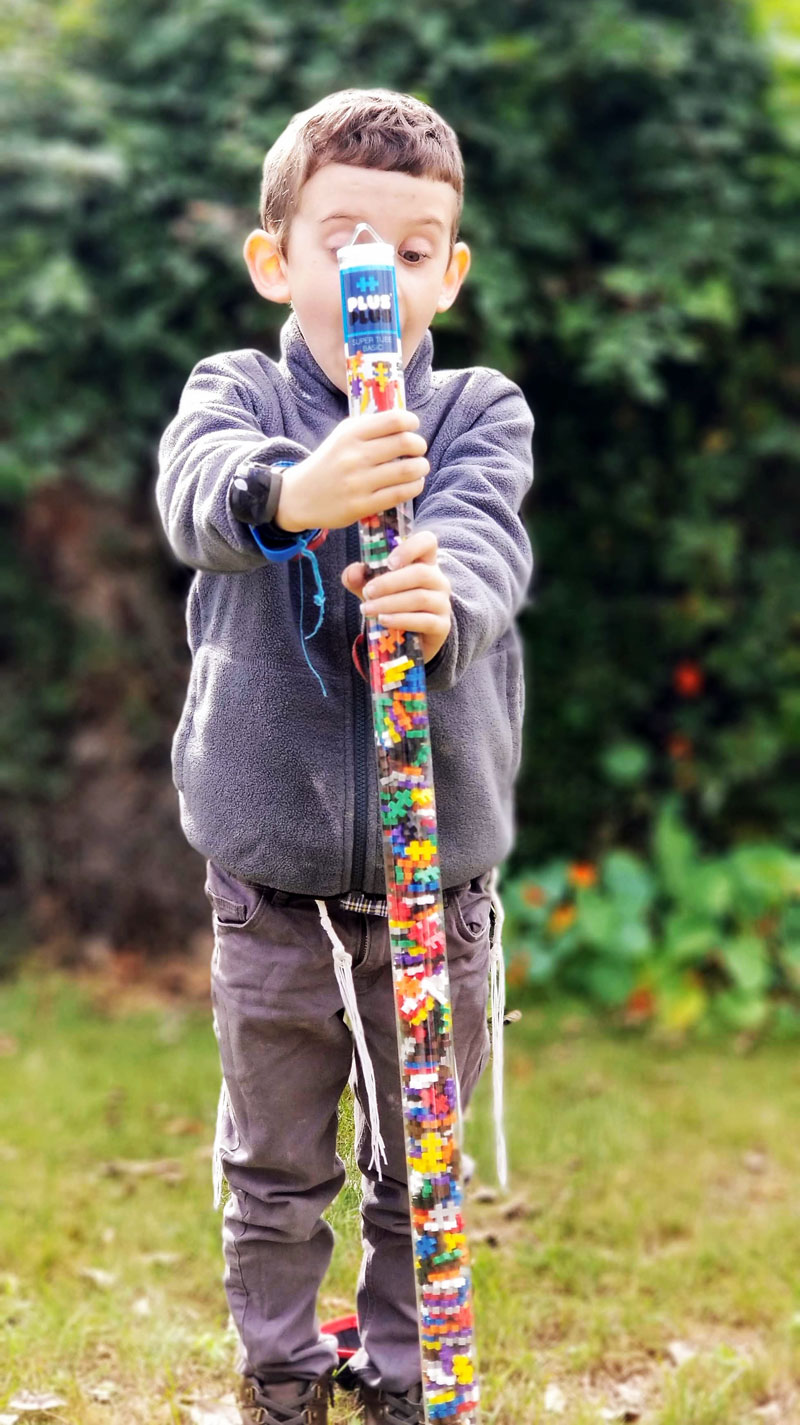 I mean, it's almost as tall as M is!
This fun building toy is shaped like two joined + signs, and can intersect in a number of ways. It's small and compact, with endless possibilities – a new classic!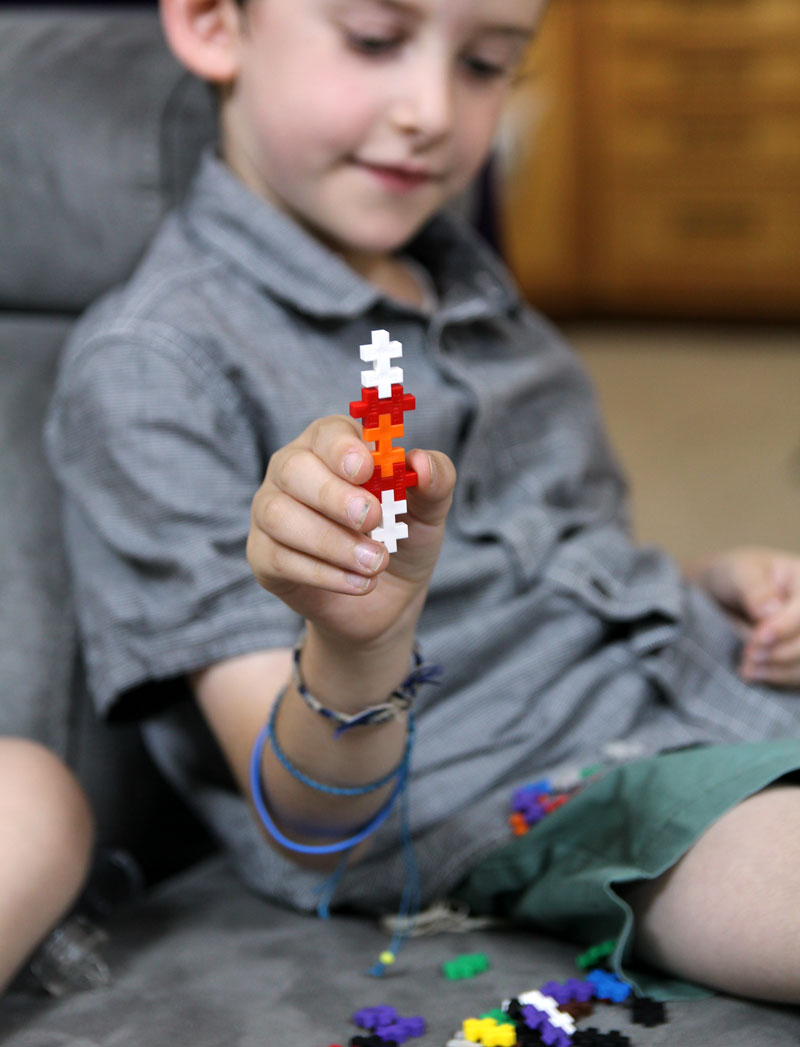 The super tube comes with 500 pieces and can be easily stored in the tube.
If you missed my science coloring page, you may have missed my introduction to a super cool building toy! While we are enjoying their gravity machines, for a 6 year old who wants to build on his own, I highly recommend their classic line!
It's got metal marbles and magnet-edged sticks that attach them, along with the bases that go with them. It's a classic STEM toy that's both a great accessory to the Gravity line, and its own fantastic building toy as well. Both M and Y enjoy playing with this together, building geometric creations, and mastering new engineering skills.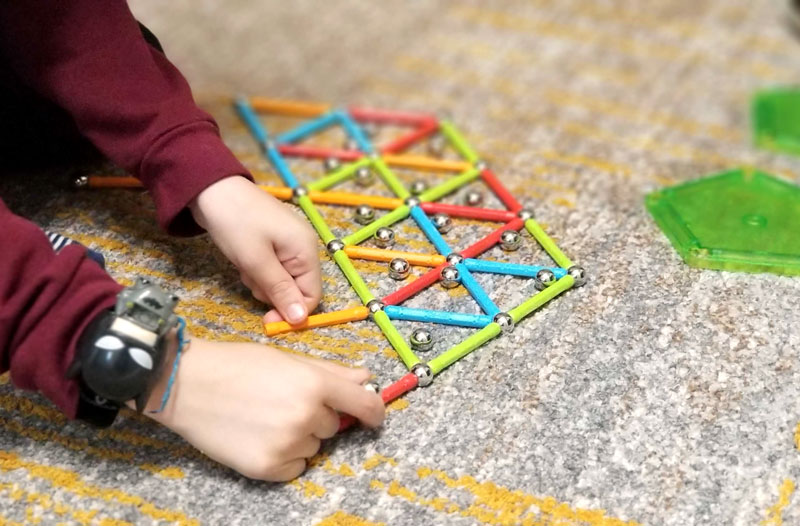 Pretend and Dramatic Play for 6 Year Old Boys
Many 6 year olds are experiencing their last unashamed pretend play experiences. I'm a big fan of encouraging these in an age appropriate manner. These gifts for 6 year old boys are all about the pretend – but in a way that really appeals to them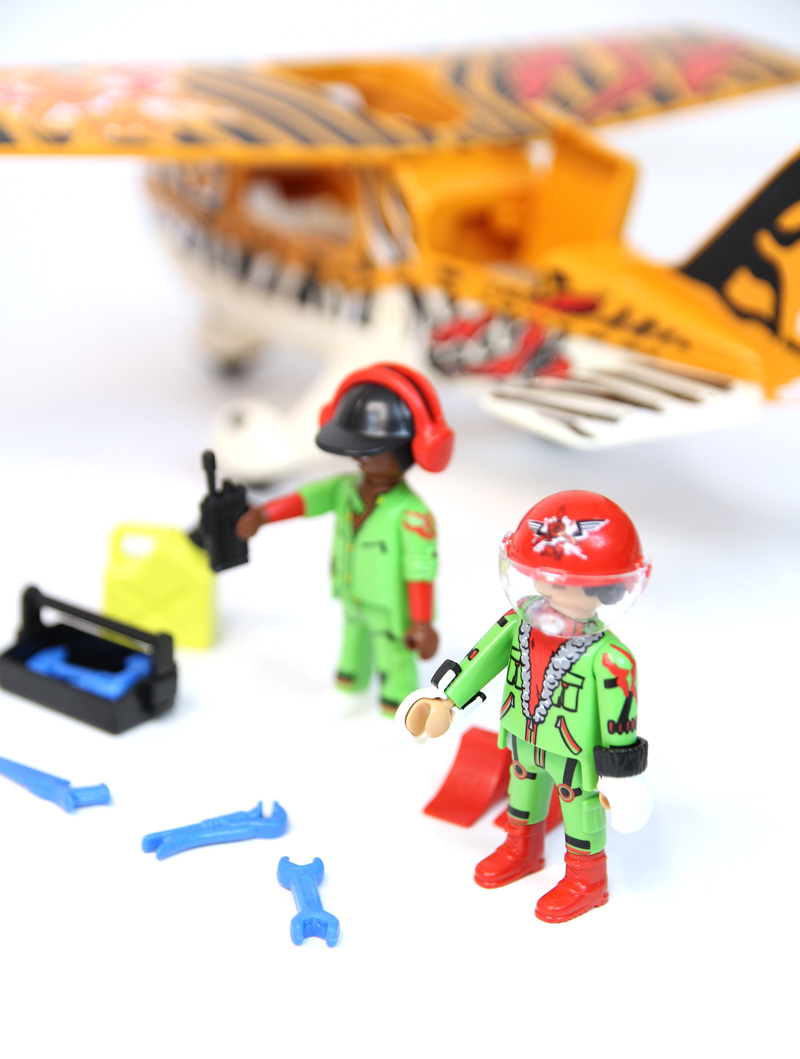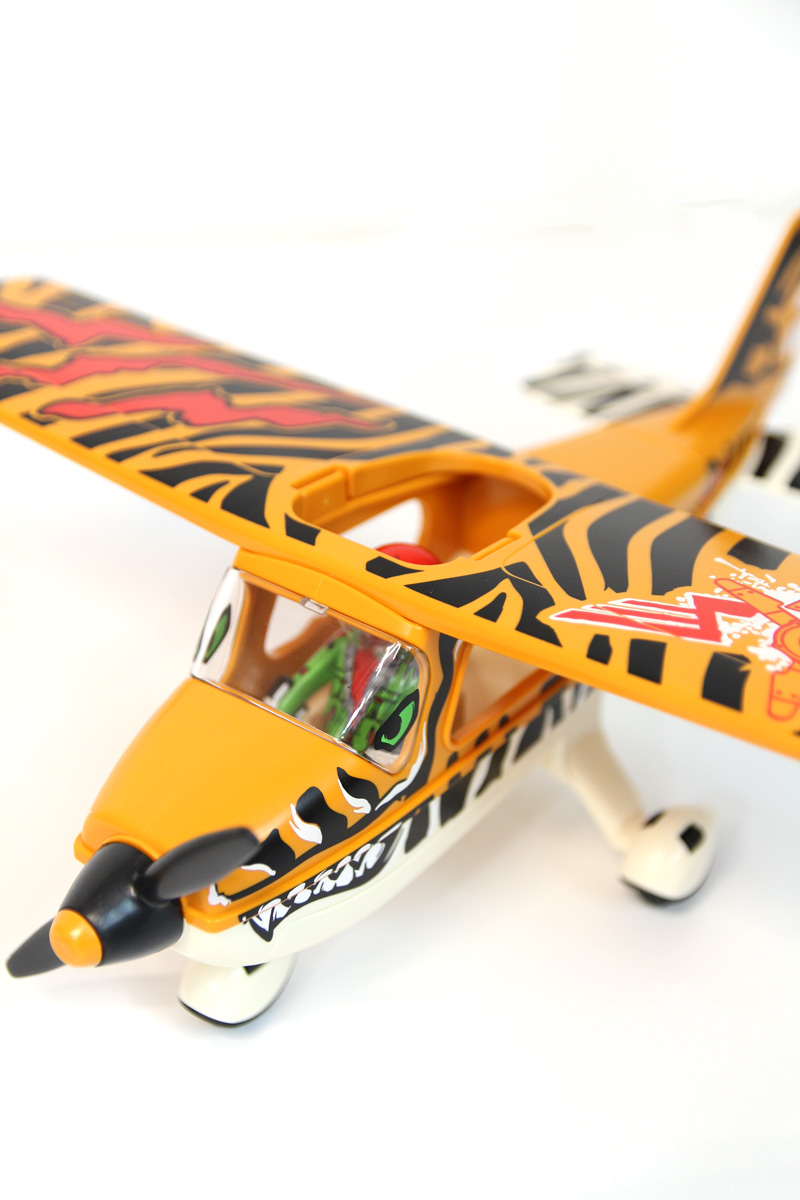 Which six year old doesn't love whooping and swooping an airplane? The Playmobil Air Stunt Show line is designed to be whooped, swooped, and flown around the included pylon. Just don't crash it!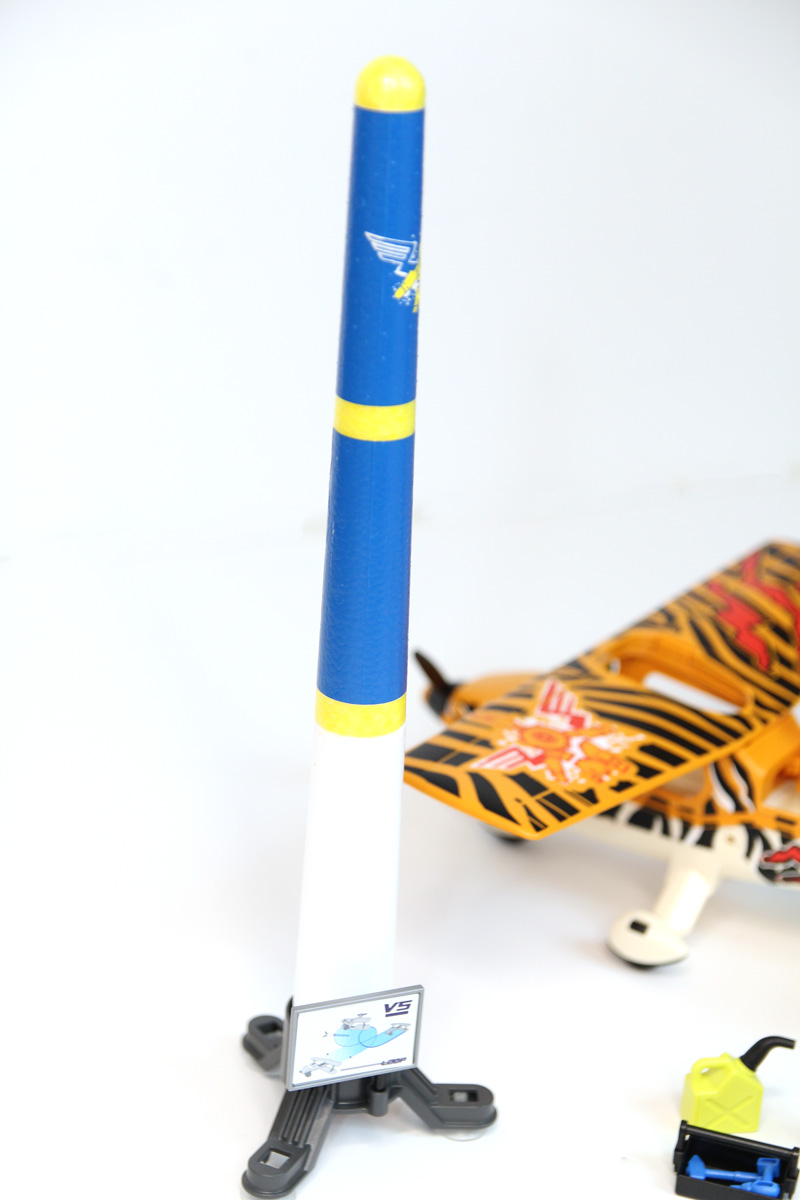 You can start with one from the line, and expand it for the next birthday, holiday, or bribe.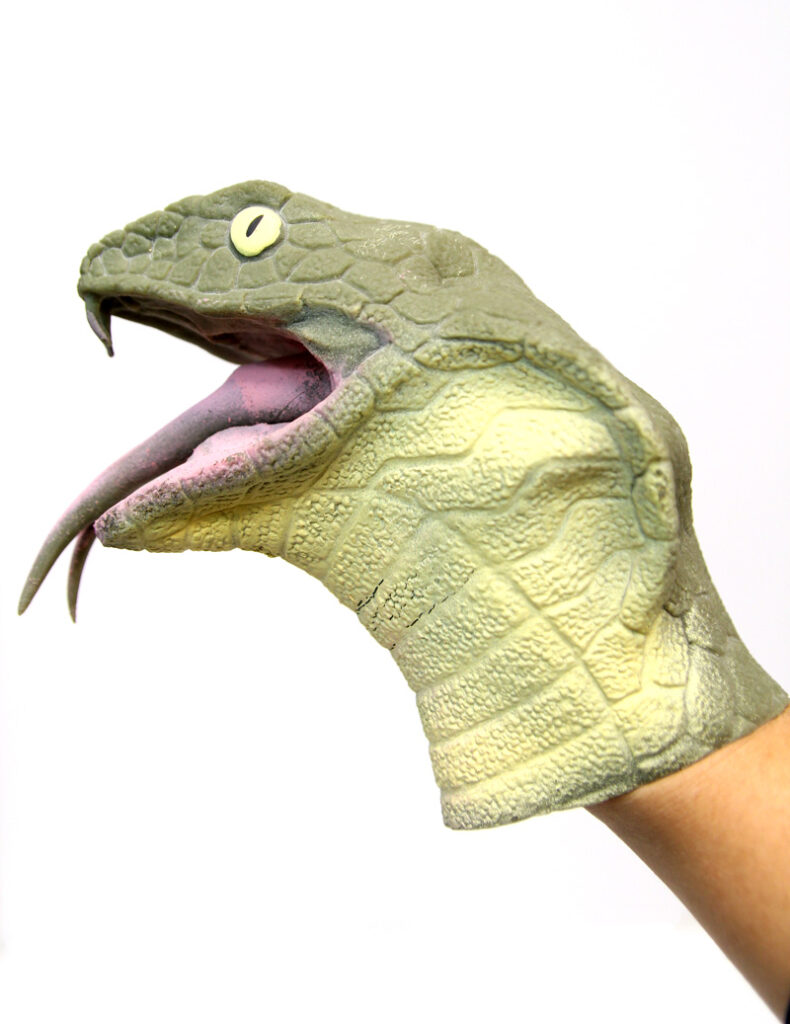 Schylling's next-level hand puppets have such incredible detail, your six year old will want to use it to scare their friends (and possibly their little sisters…)
Y couldn't get enough of these. They're made from thermoplastic rubber, a soft and highly flexible material, with gorgeous painted detail.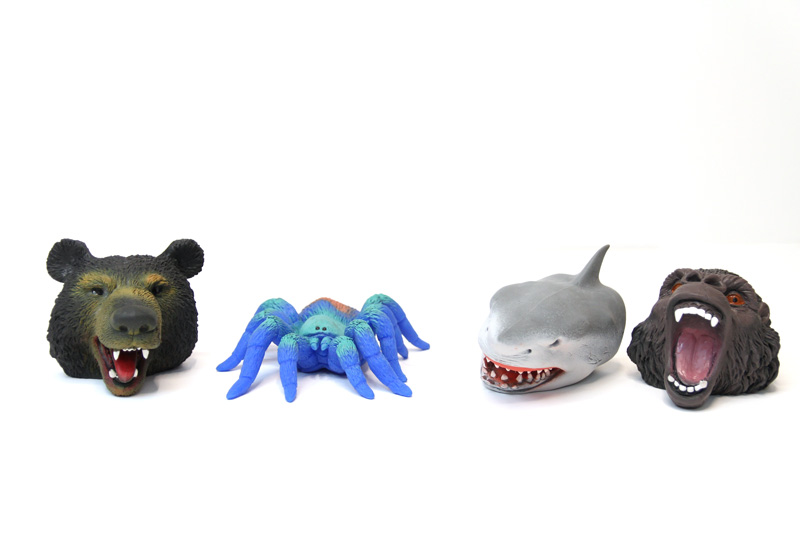 They can be used to animate story time or put on a show, but Y just enjoys trying to chomp things up with it. We're going to try to challenge him to try chomping those toys and tossing them up right into the correct bin!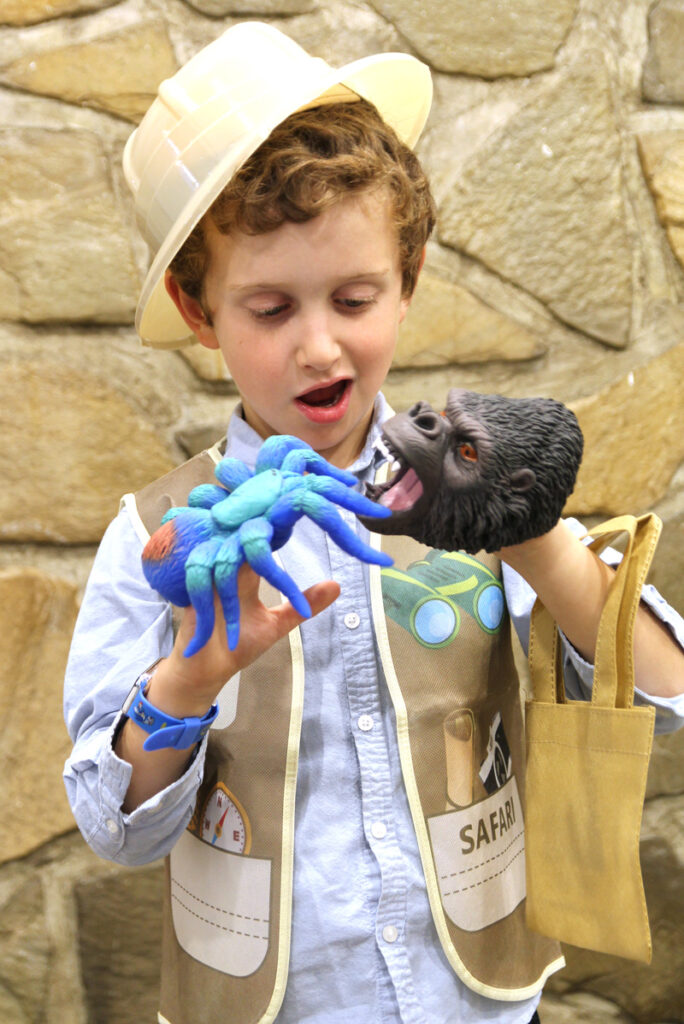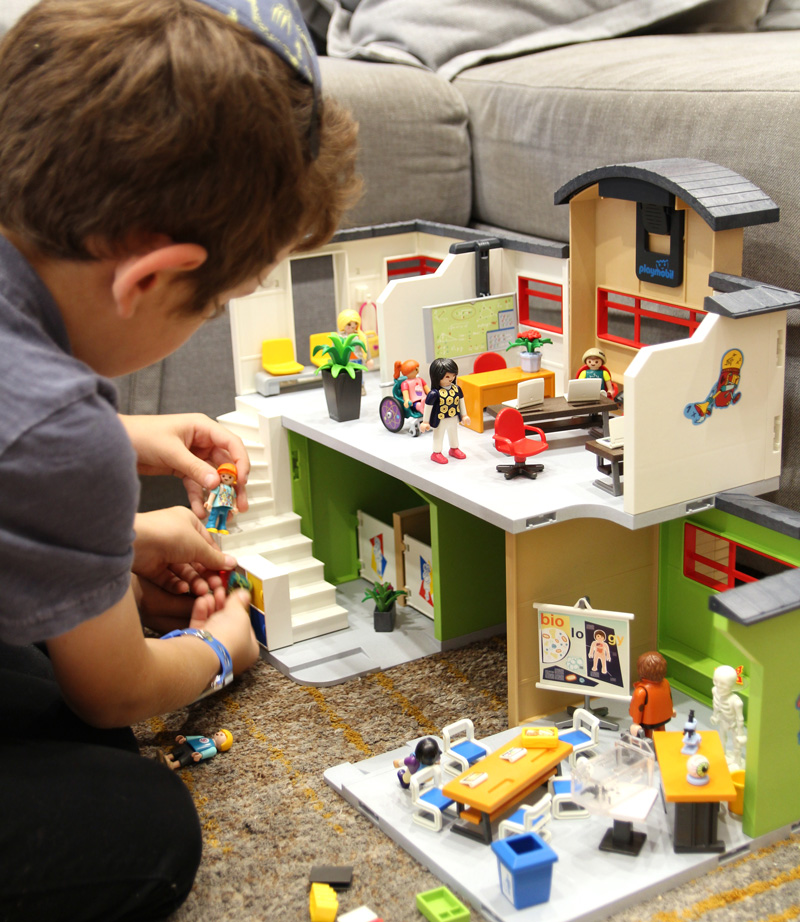 I don't even know where to begin with the detail on this Playmobil School building. From the backpacks to the books and markers, the laptops, bikes, the restrooms, the different style chairs and plants, the elevator, the cubbies… There's even a working digital clock! There's a reason my kids and their cousins have spent hours playing with this, and it's the first toy pulled out for play dates and parties.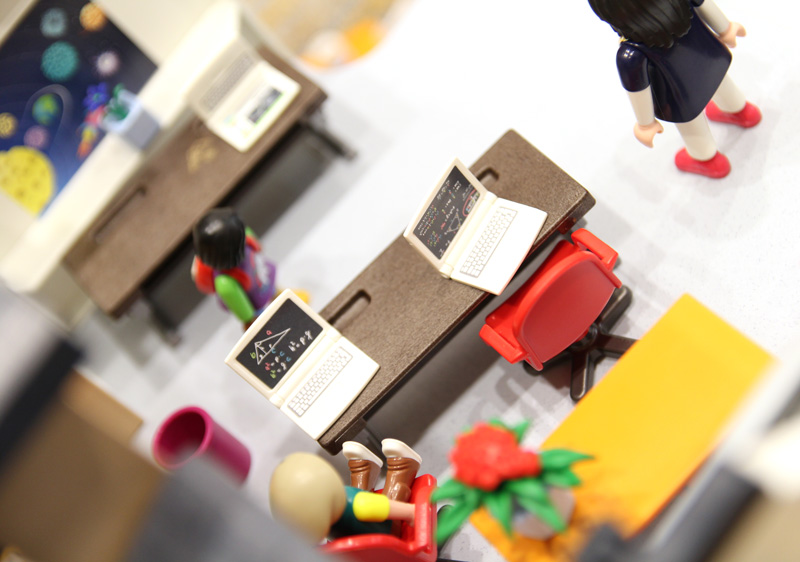 There's plenty of figures and accessories for sibling play. It's a fabulous gift for that six year old boys who just started first grade like Y did! And the real working clock is a great way to have kids get ready for school on time!
The Playmobil School House comes with generous furniture and accessories, nine figures, everything you need to set up a science and computer lab, and more.
It is an accessible school with an elevator in addition to the stairs, has cubbies and bathroom stalls.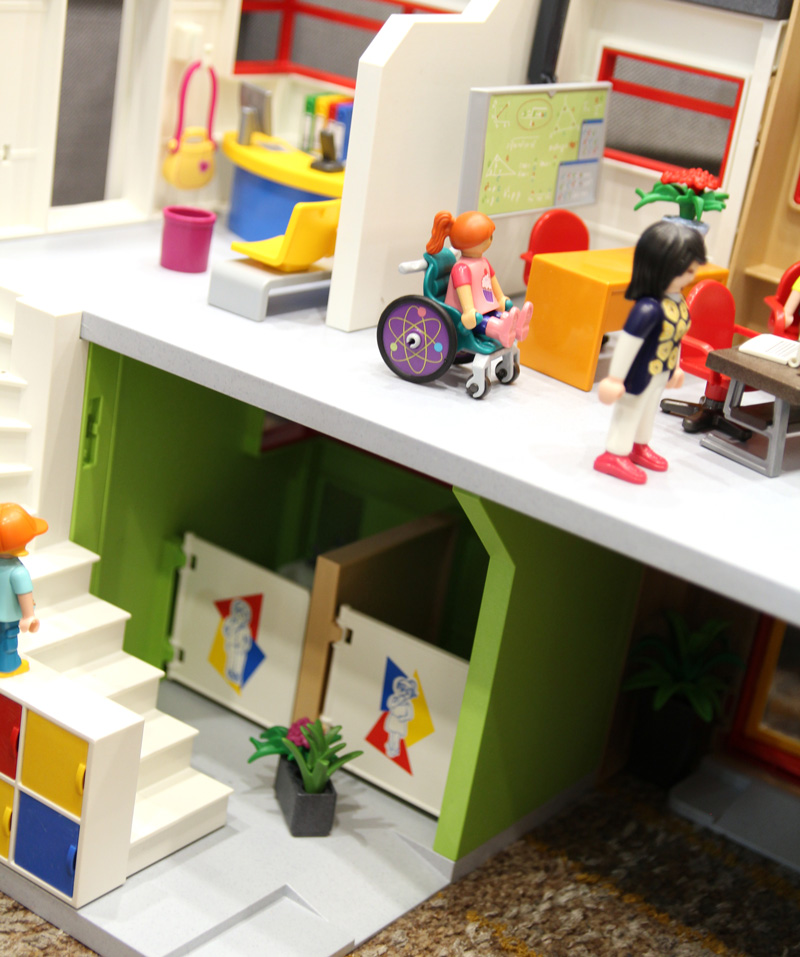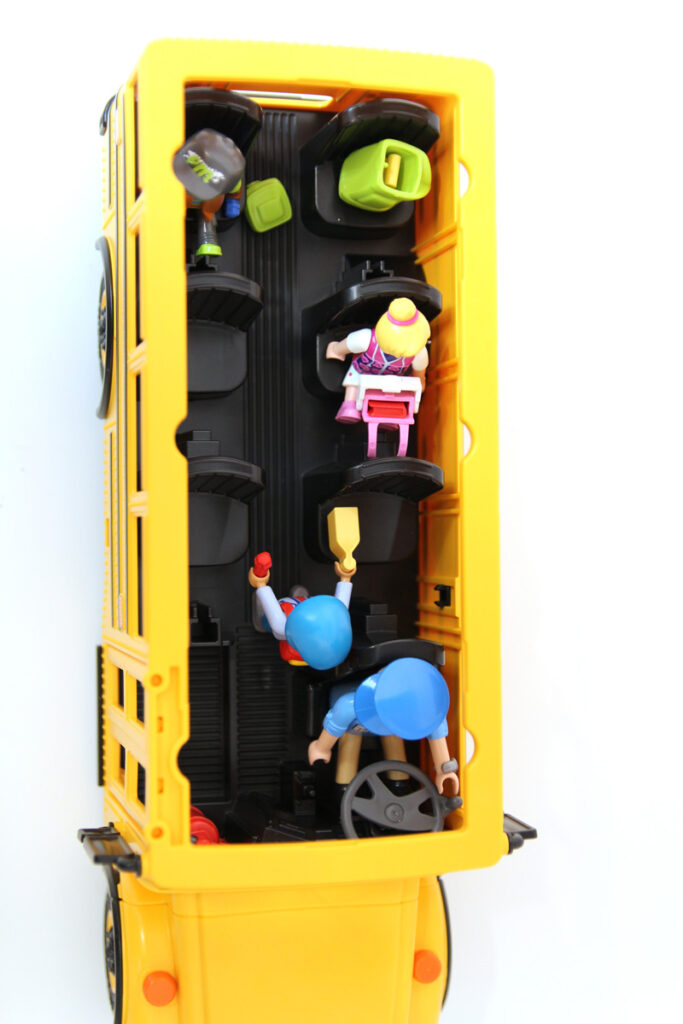 Fabulous with the schoolhouse or on its own, the school bus is as engaging as you'd imagine a toy bus would be x10. Again, Playmobil's attention to detail wins. From the lunches and notebooks that fit perfectly in the backpacks which fit perfectly on the kids' backs, to the working lights and flip-out stop sign, my kids love this.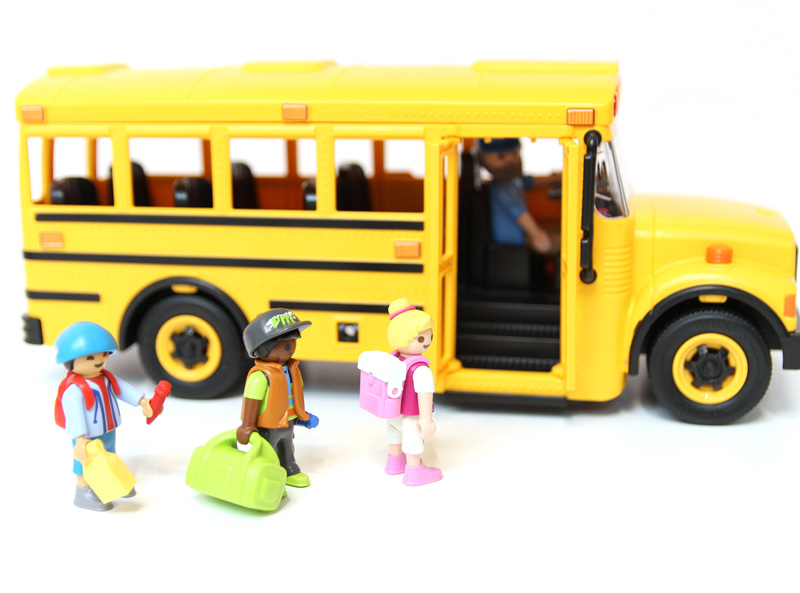 Just like we've seen on other Playmobil vehicles, the roof comes off completely so that kids can fully play with the interior. It comes with four figures: the driver and three students.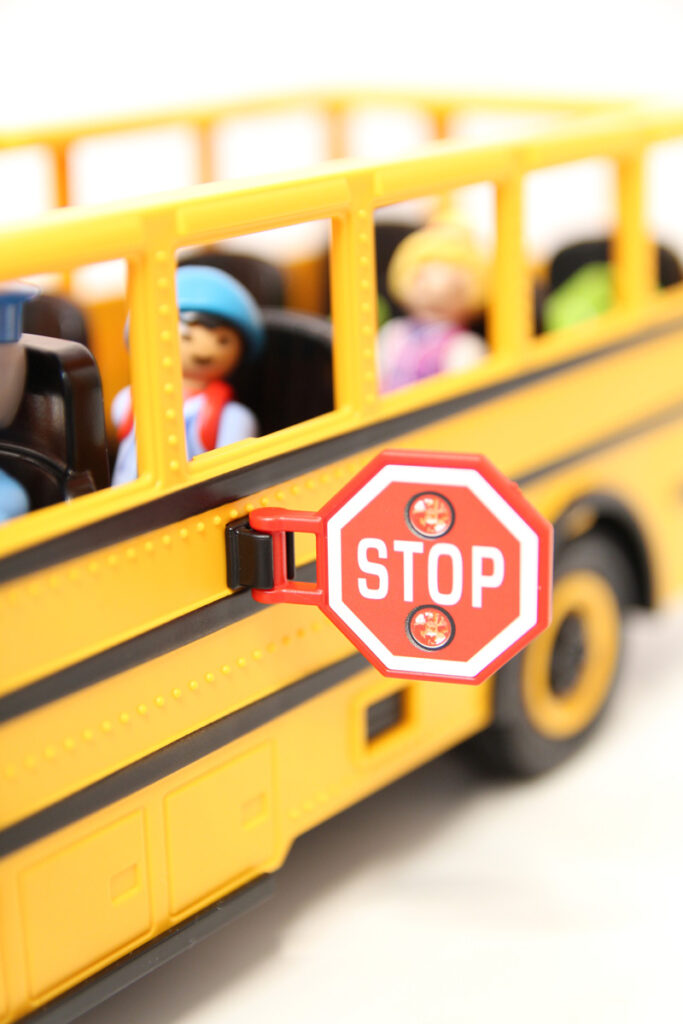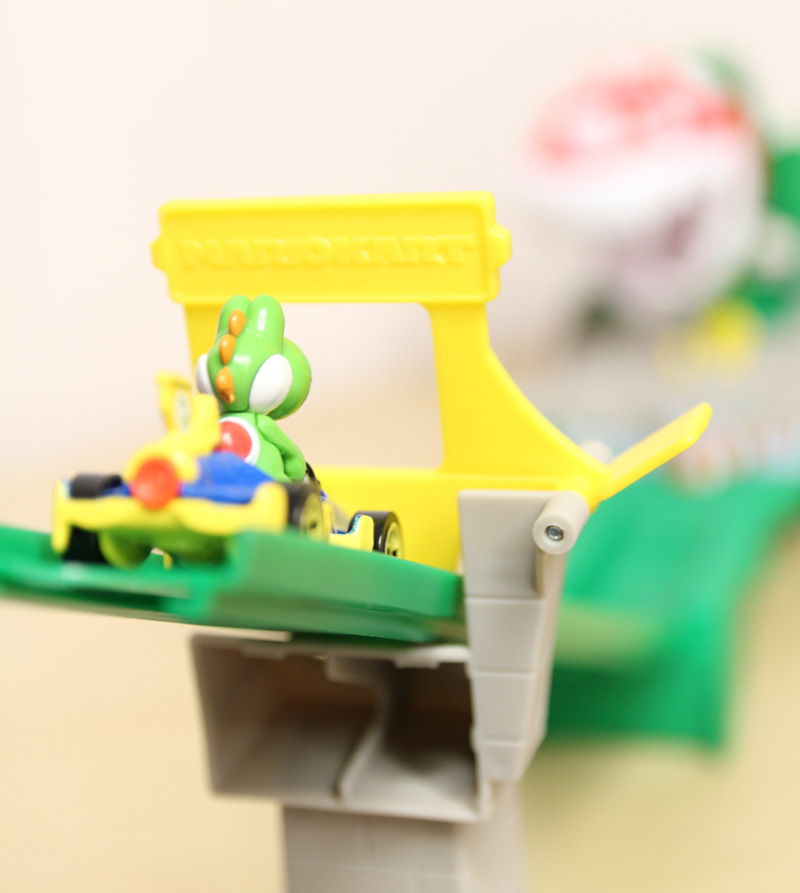 Y is obsessed with Mario Kart – and he also loves playing with Hot Wheels cars. Combine the two and you get this adorable set.
Featuring Yoshi in a die cast metal car and a chomping piranha plant, it makes the game come to life.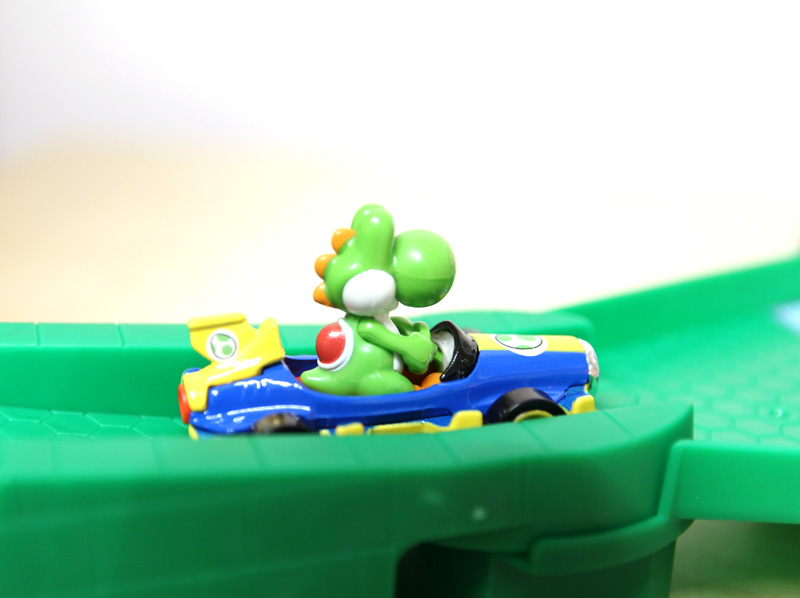 Time yourself correctly to avoid being chomped. Then expand the set with other Mario Kart sets. It looks like it would connect to the standard Hot Wheels tracks we have, though we haven't had a chance to test it with those just yet.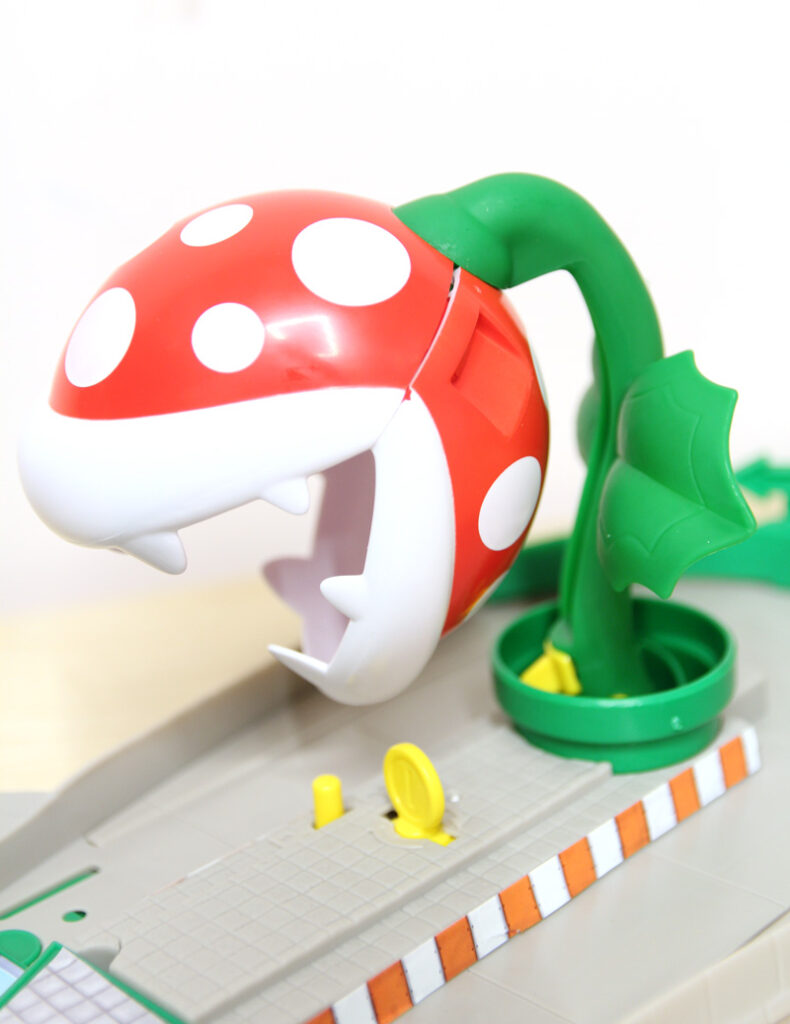 Gadgets and Electronic Toys for 6 Year Old Boys
Little kids love electronics and gadgets. As a mom, I've learned that as educational as I try to go, they still always love the thing that makes the most noise! These electronics are perfect for 6 year old boys, have some play value – whether it's teaching cause and effect, educational games, or getting them outdoors and a bit active.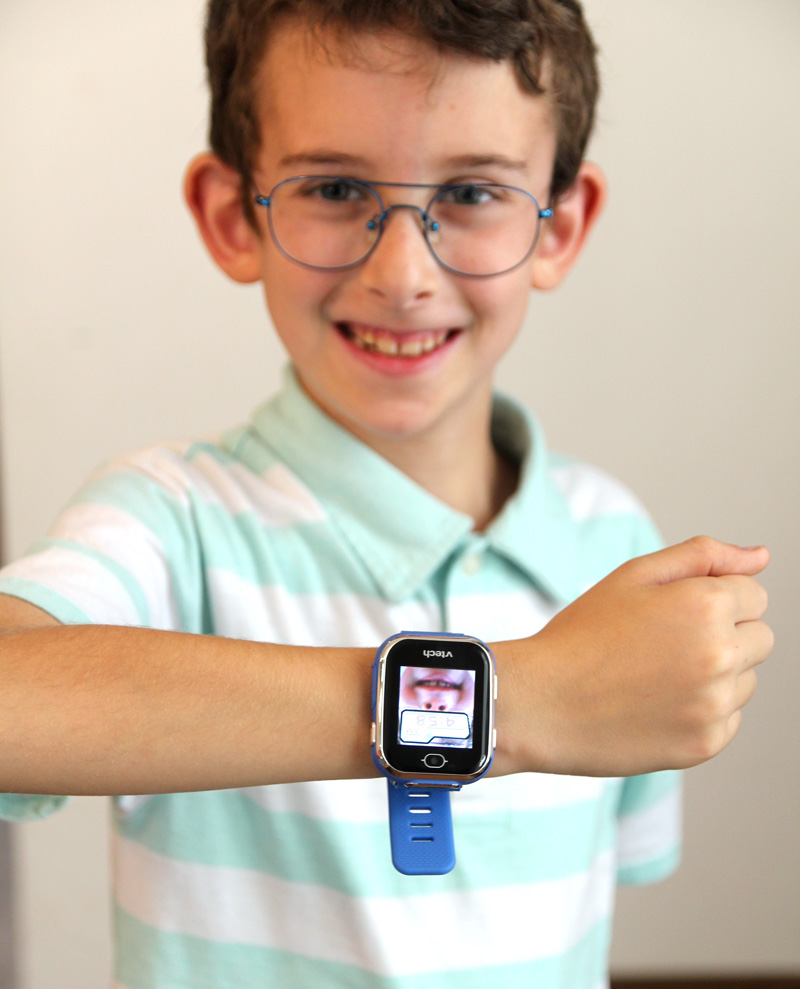 Kids want everything their parents have – especially when it comes to smart gadgets! So why not gift them an educational version of your smart watch?
I was actually very resistant to getting smart watches for my kids, since I don't want them to have any connectivity at all. The Kidizoom DX3, however, only connects to other Kidizoom watches within range, to play games and send preset messages. So I was sold.
Just like on the "grown up" smartwatches, the DX3 has interchangeable clock faces and gets kids moving. Unlike mine, it's got loads of games, and dual cameras. So yes, it also doubles as a kiddie camera! The camera has fun effects for kids to choose from. The games include active games, which is fabulous for my sedentary kids…
You can enable school mode on the KidiZoom DX3, which turns it into just a watch. We don't use this feature – we only wear it outside of school. We just find that kids are better off without any watch in the classroom.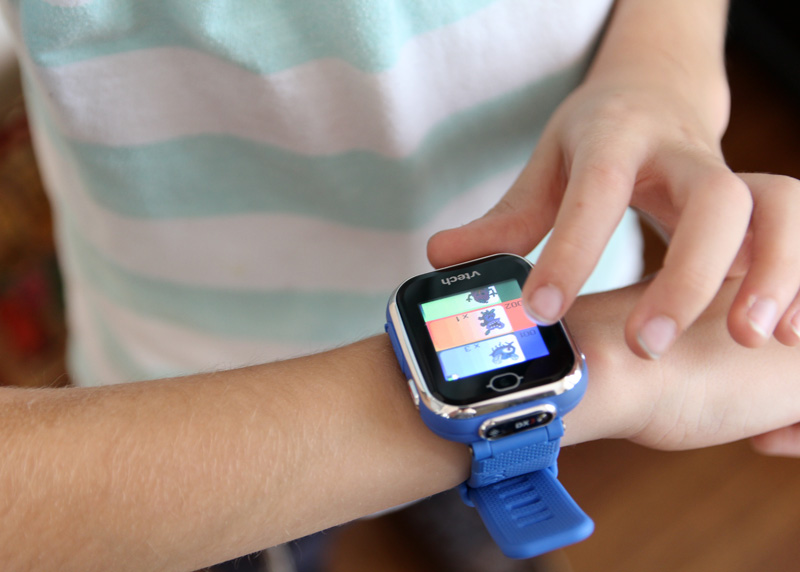 Air Hogs Super Soft Flippin Frenzy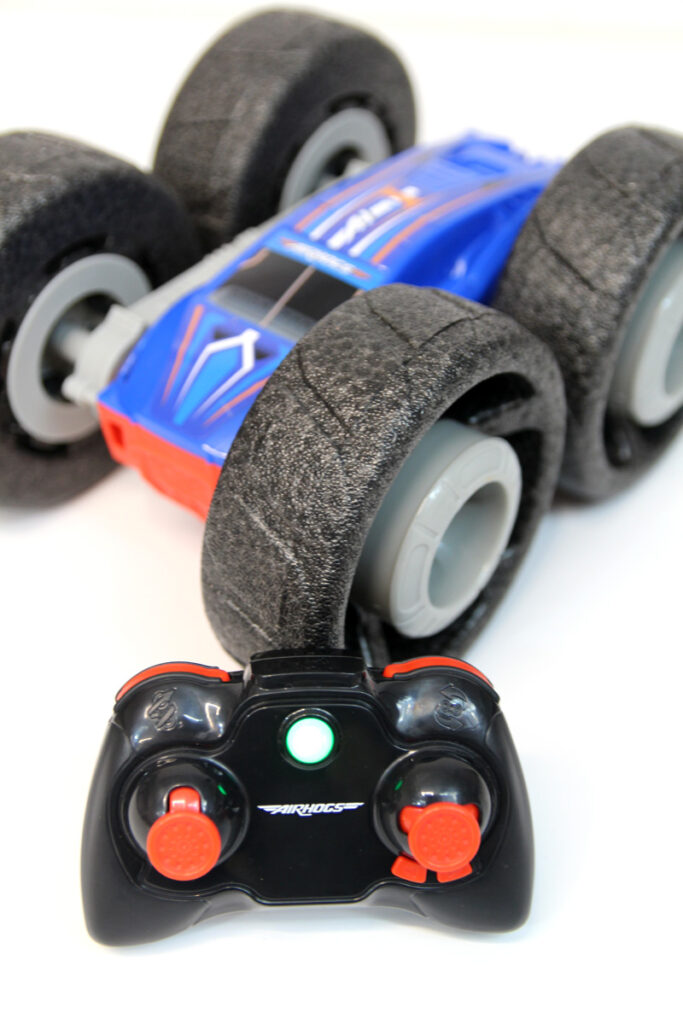 It's not just an RC car. It's an RC that flips and spins and does crazy stuff.
Y racked up when he gave the Air Hogs Flippin Frenzy a go. The controls are pretty standard and really easy to use, but to set off the antics, you hit the buttons on top of the remote.
I'm personally a big fan of the foam wheels, since my kids tend to really not care about what (or whom) they crash into with RCs…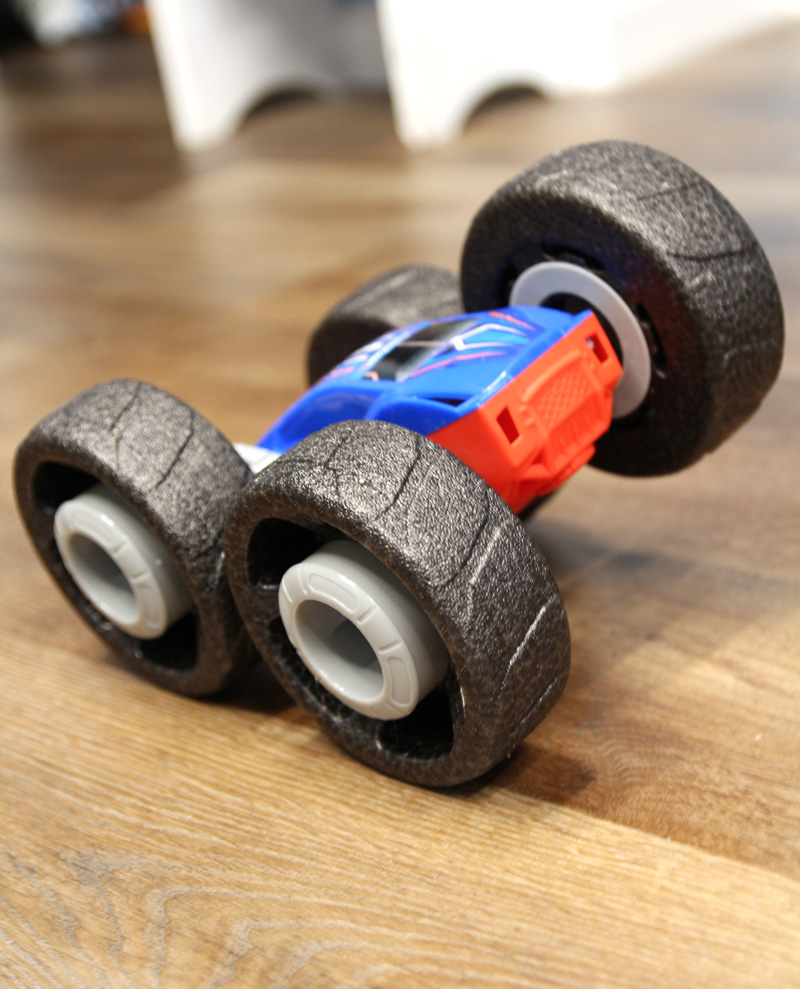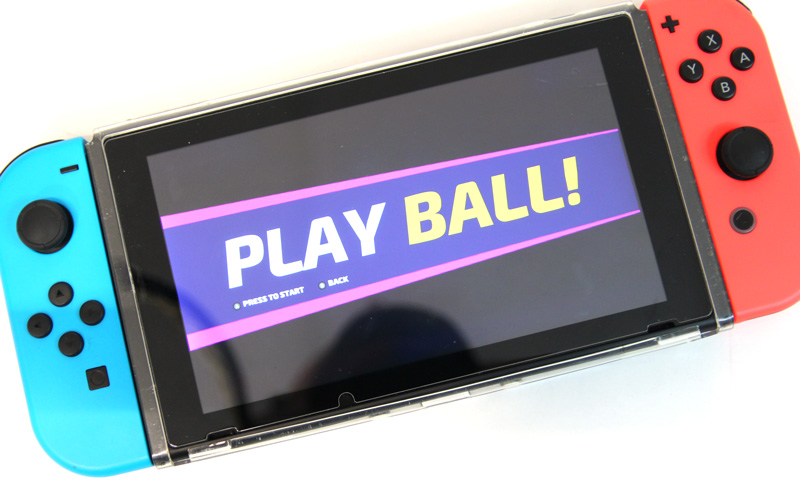 If you want to give that "epic gift of the century", there's nothing quite as epic as a new Nintendo Switch gaming system. It's a fabulous family or sibling gift idea, and age six is the perfect age to start playing these types of video games.
We chose the Switch as our console of choice (the boys worked hard and saved up to buy theirs with their own money) since it's very versatile. It's also among the more moderately priced – but still high quality – gaming systems.
The Switch can be used as a handheld gaming device, or connected to a TV to play in BIG! The removable Joy Cons (controllers) make play time for two.
Novie by Spinmaster
Novie is going to keep your 6 year old on his toes. This adorable, tiny, trainable robot learns new tricks, zips around on its wheels, spins in all sorts of directions, pops a wheelie, and even do those two together! The more you play, the more you learn. And it's so fast, it keeps M moving!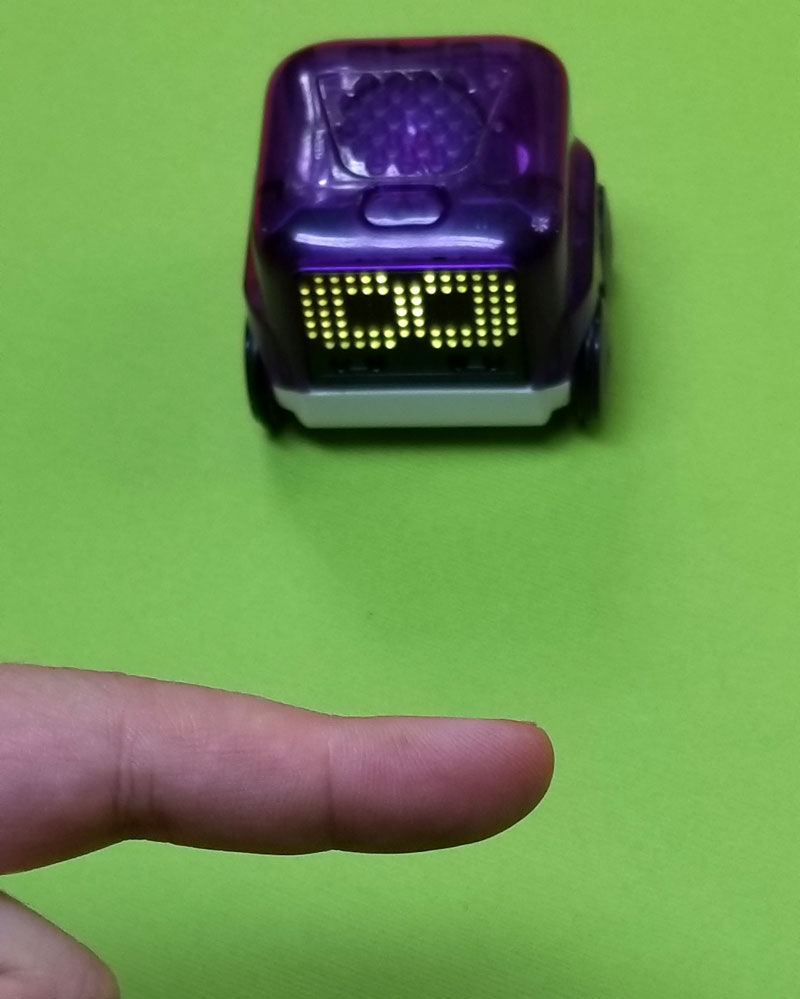 It's small enough to fit in M's pocket, and if you've got more than one, they interact, making it a great sibling gift! The LED eyes change colors according to which mode you're in, it responds to hand gestures, makes funny robot noises, and provides hours of entertainment, batteries included.
Monster Jam Mega Grave Digger All Terrain Remote Control:
The Monster Jam Mega Grave Digger by Spinmaster is epic. It's a ginormous remote control 1:6 scale model of the real deal.
And oh, my goodness, it's a monster.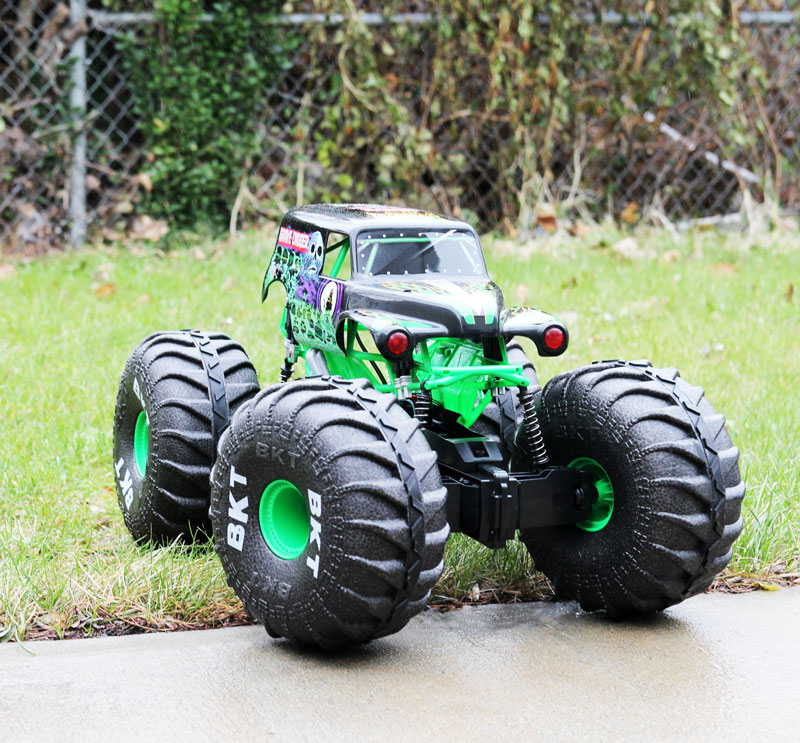 It's surprisingly lightweight, the main car can be charged via USB, and comes with a dual joystick remote – without an antenna for the kids to break. It goes over all different obstacles – challenge your kids to create outdoor courses using recyclables, humans, and whatever else they want! It's got real details, like working lights, huge shocks and suspension, and more.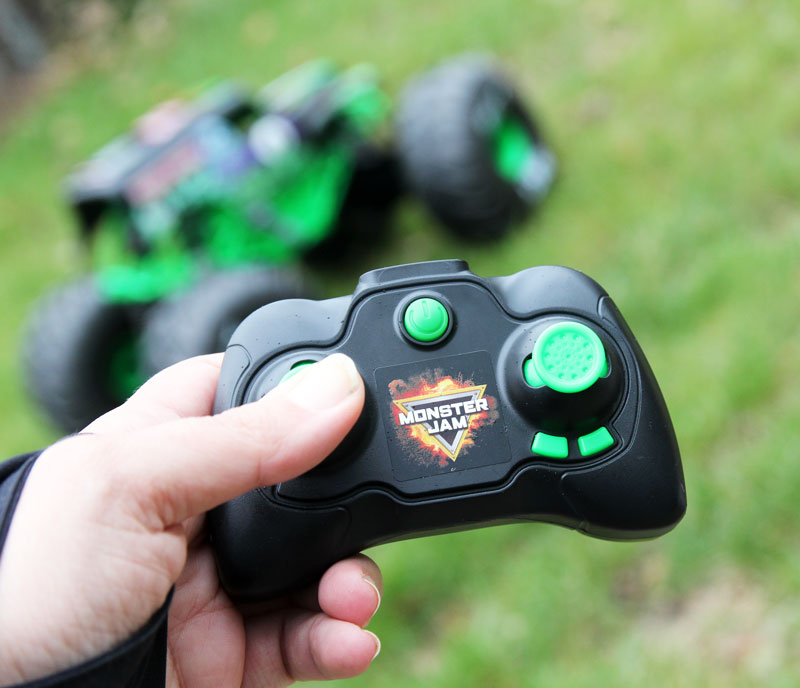 I love it as a tool to get the kids outdoors again, but it's great for any kid who loves remote control cars and monster trucks. And again, the soft foam wheels won't do damage to property or people.
Board & Video Games for 6 year old boys
Little League World Series Baseball 2022 Video game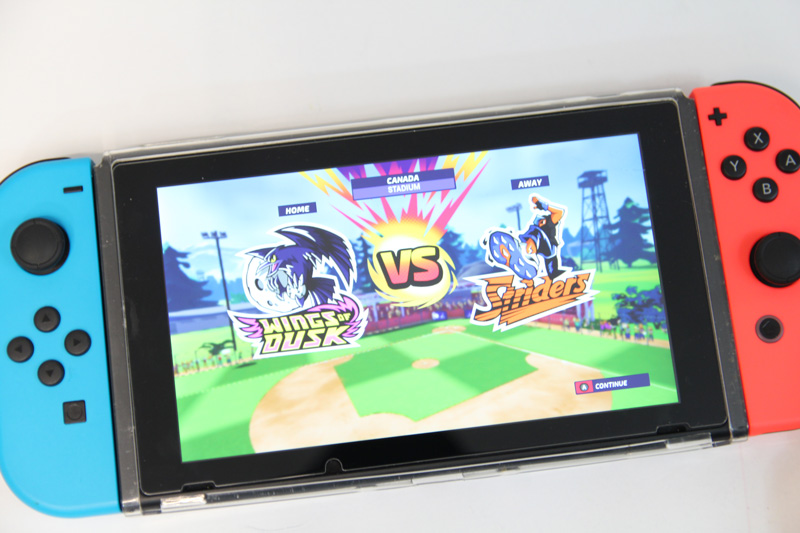 When you've got a six year old who loves video games, the best type is the type that gets them to interact with others.
Little League World Series Baseball can be played solo (no need to coordinate a game with siblings) or as a two player game – so that they can learn to collaborate with said sibling!
The details on the fields are exciting, the power ups make the game just that much more powerful, and customizable rules definitely appeal to a six year old's bossy side!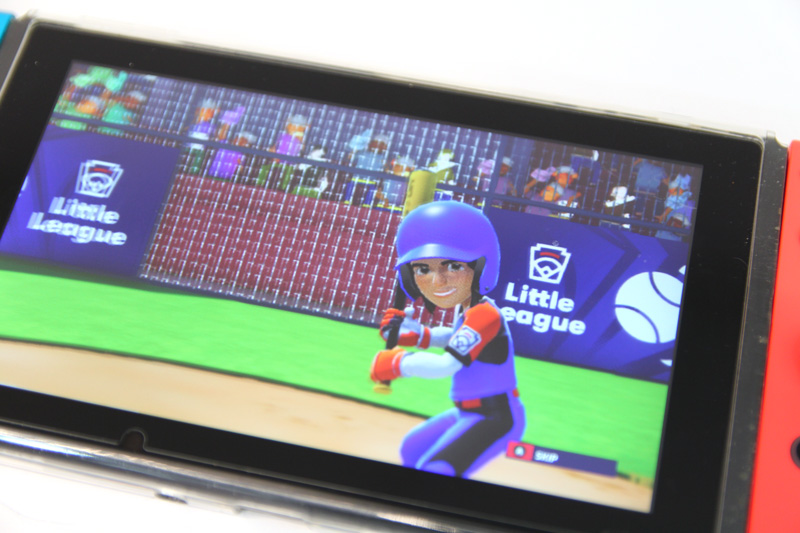 It's available for different devices, including the Nintendo Switch, Xbox, PlayStation, and more.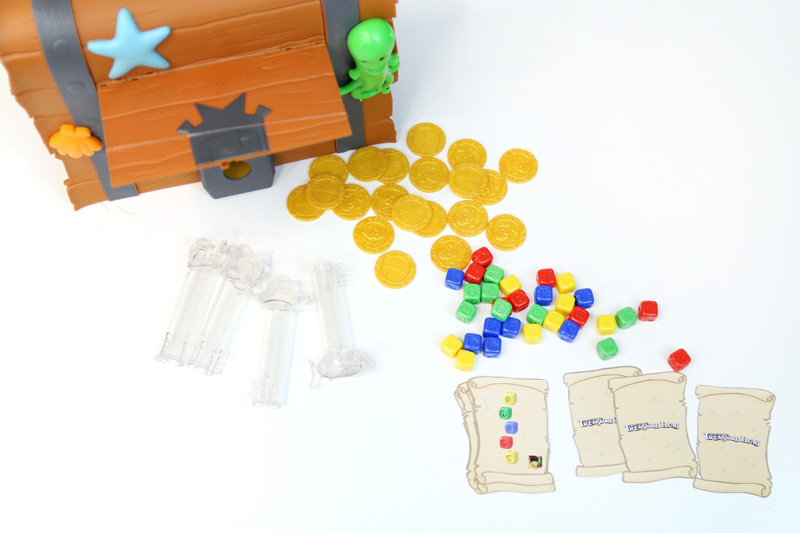 Blackbeard's Treasure Hunt has you challenging kids in a sequencing race for treasure. Pick a card (map), stack the dice in the key in the correct order , and only then can you unlock the treasure!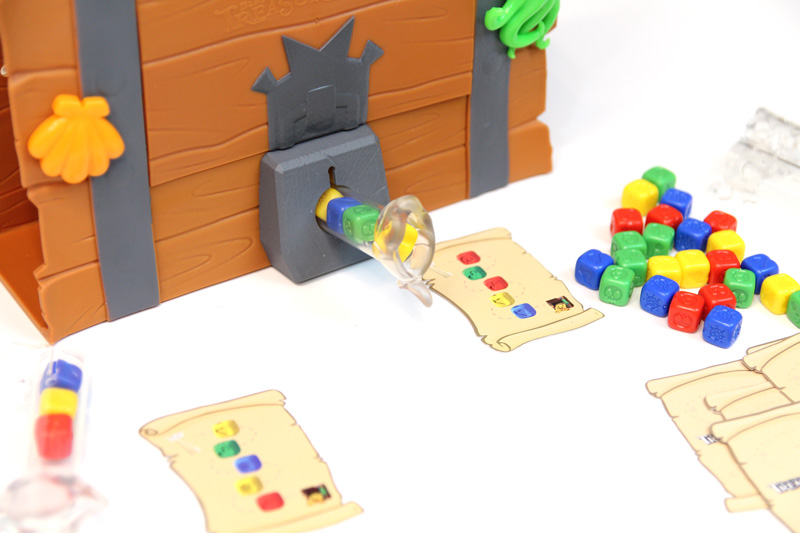 This game builds fine motor skills while keeping these within the interests of your six year old. Which little kid doesn't dig some treasure? And it's fun for them to watch the coins come tumbling out. I love that it's self-storing – just keep all the parts in the chest.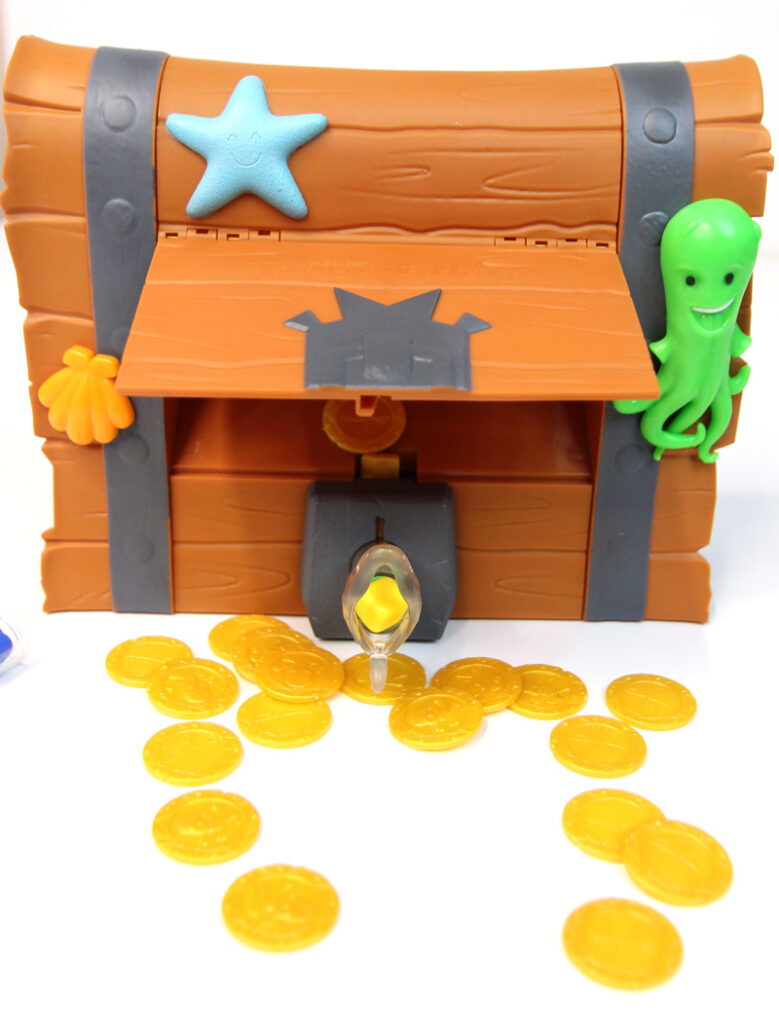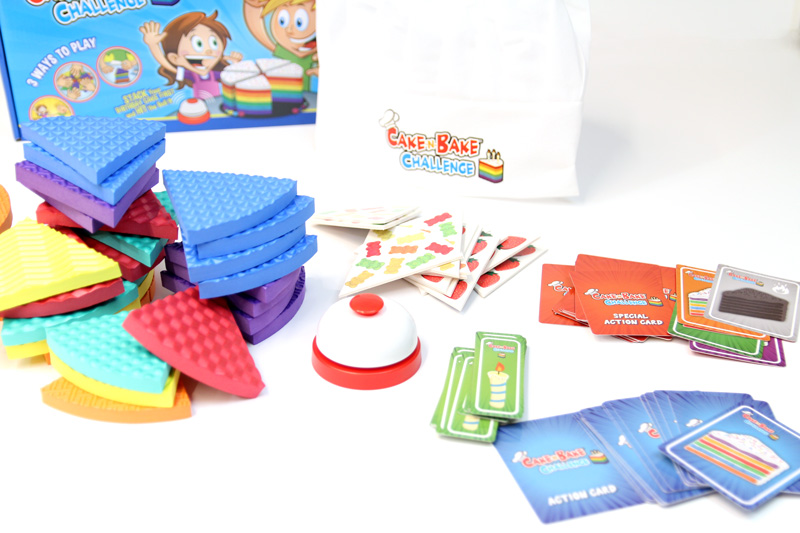 Another super fun sequencing and color stacking game, the Cake n Bake challenge is quite different in dynamic, appealing to a slightly different interest set. In this one, you're a baker filling a custom order, stacking foam cake slices – and toppings in the correct order.
Y loves wearing the baker's hat that comes with the game – it adds a role play element. And the bell ringer turns it into a really fun all-around game.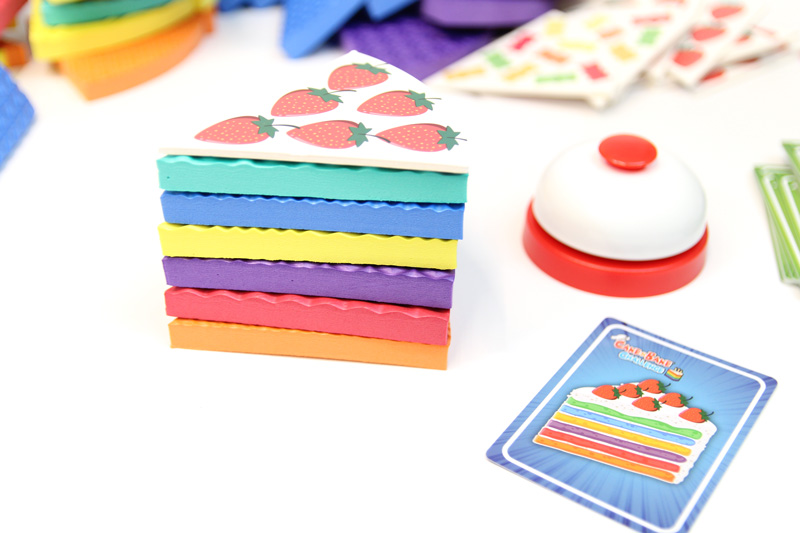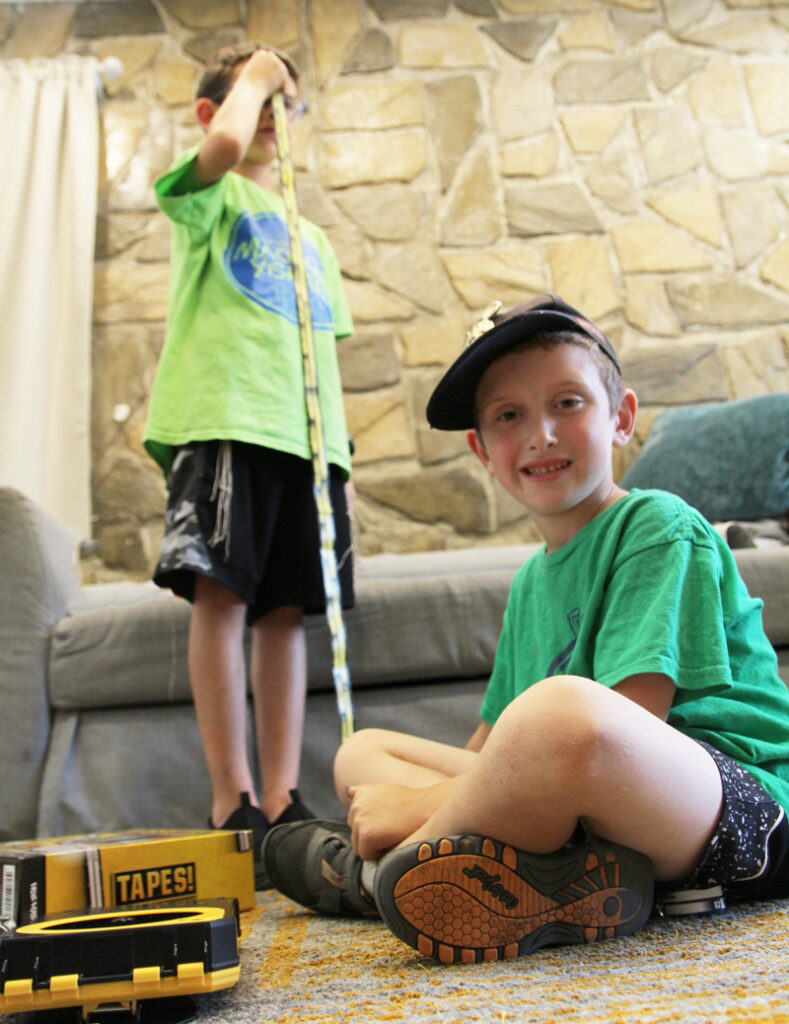 Have you ever had to measure how many hamsters tall your brother is? No?
Well then your haven't tried the T.A.P.E.S! game from Hog Wild Toys yet! This game is so silly and so mathematical. And if you haven't added that up yet, silly+mathematical=awesome!
Spin the wheel and estimate how big something is. But instead of only measuring in inches, measure in all sorts of other made-up units of measure, such as quarters, bananas, or basketballs. The boys love it and take it out all the time to play with friends!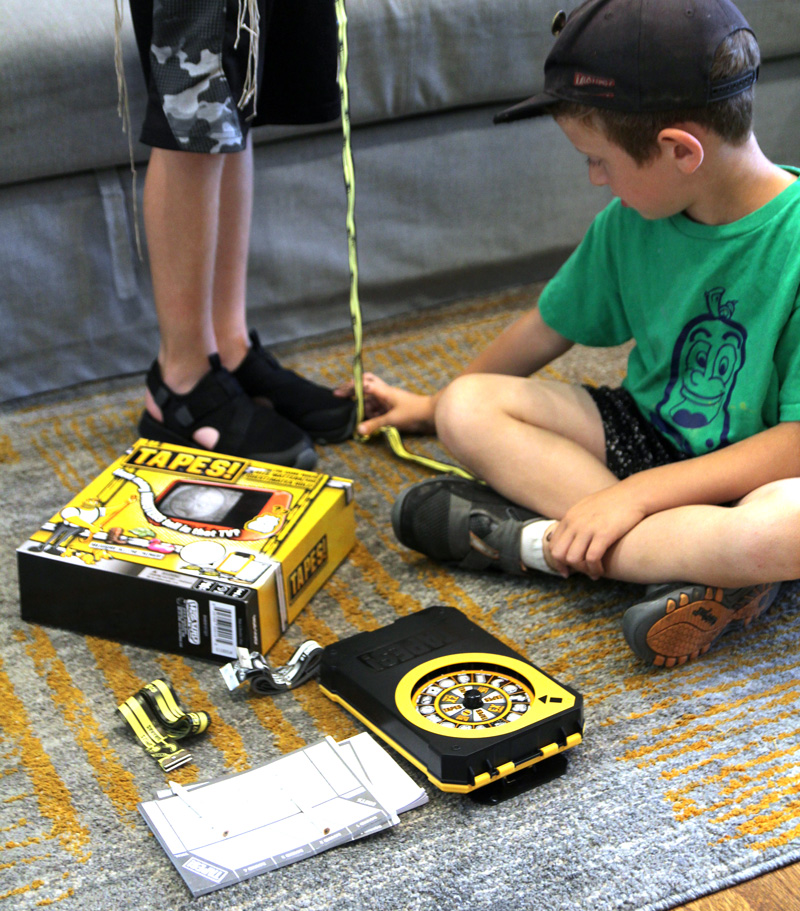 Book Gifts and gifts that encourage Literacy for 6 year old boys:
Whether you have a bookworm or not, books can make the best birthday gifts for a 6 year old boy!
They are affordable, last for a long time and appeal to basically any interest once you leave the strictly reading category.
I don't know why, but six year olds LOVE Pokemon guides. They can sit and pore over it for hours. It amazes me every time… and definitely encourages some reading. As a wise teacher of M's once said: "A good book is a book that they'll read."
Bob Books and Versatiles by hand2mind
At six, your child is likely ready to start getting more fluent with reading. If yours, like mine, needs a little extra reading time to get there, Bob books are perfect because he can read it on his own! He needs that kind of motivation, and more reading makes for better fluency.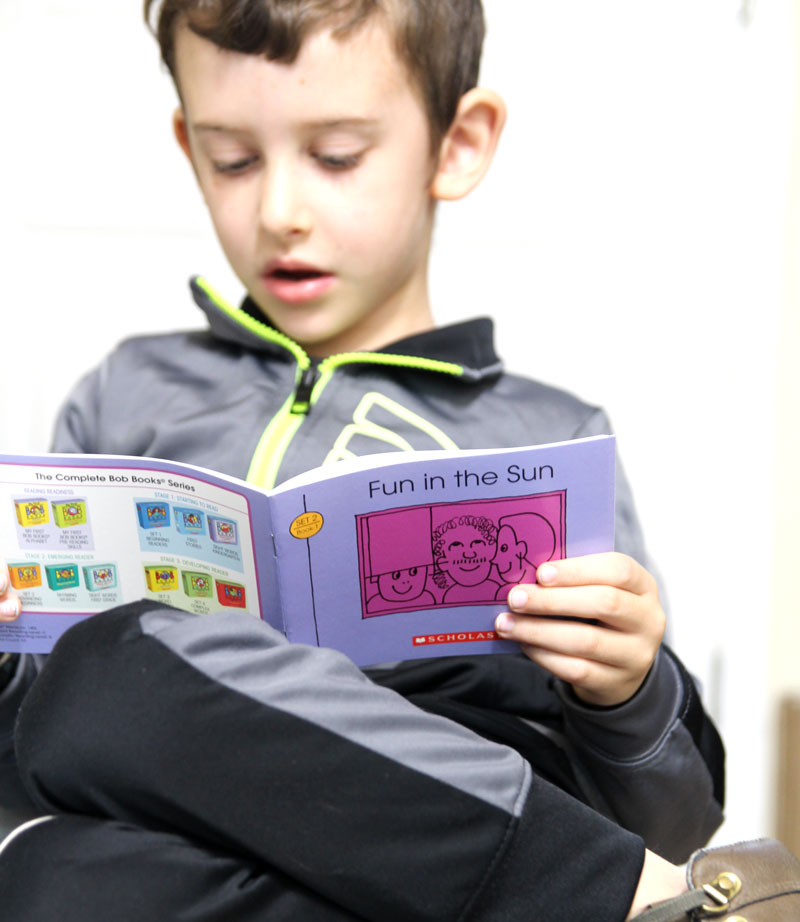 VersaTiles is a self-correcting workbook system that uses tiles and a clear-sided case in various literacy worksheets. But it doesn't feel like a worksheet. Kids feel like they're playing with a toy, and M had fun checking his answers by comparing the patterns on the back of the tiles. It took him about a minute to get the hang of how it works.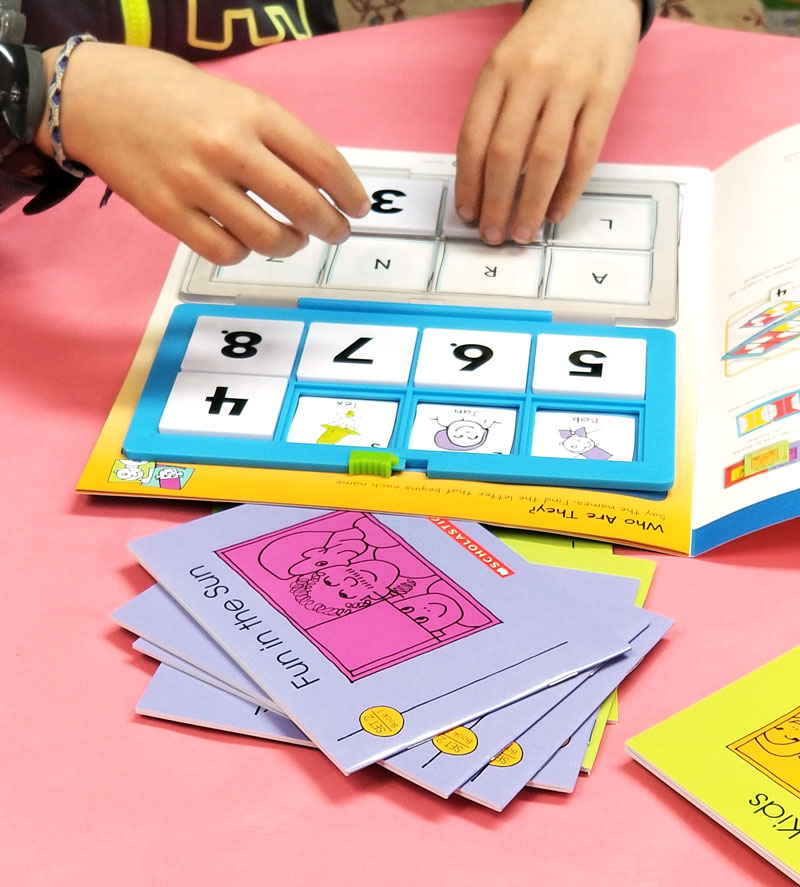 Combined in this gift set, they provide the perfect literacy tool. Think it might be too educational and boring? M spent his whole Sunday afternoon and Monday morning voluntarily playing with it because he thinks it's a toy! It's a wonderful, highly engaging tool to help support his learning in school.
The advancing beginners set is perfect for his beginning-of-first-grade level.
National Geographic Books
M can be entertained for hours with information type books. Yes, he is a nerd, and we are proud! National Geographic has two new books that are perfect for information junkies who love bold, pictures, fascinating facts, and a little wisdom in their youth.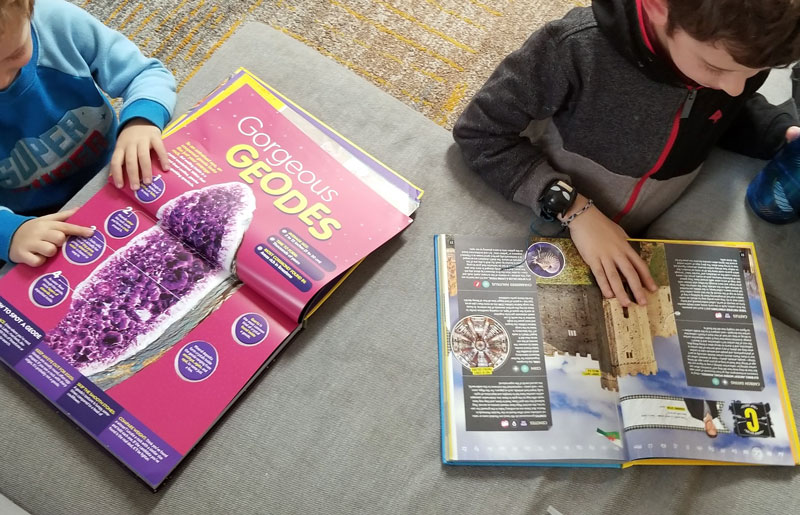 These are the perfect gift to last for many years – soon, they'll be able to read the facts and not just look at the pictures. And they'll love showing off everything they know!
Our top picks: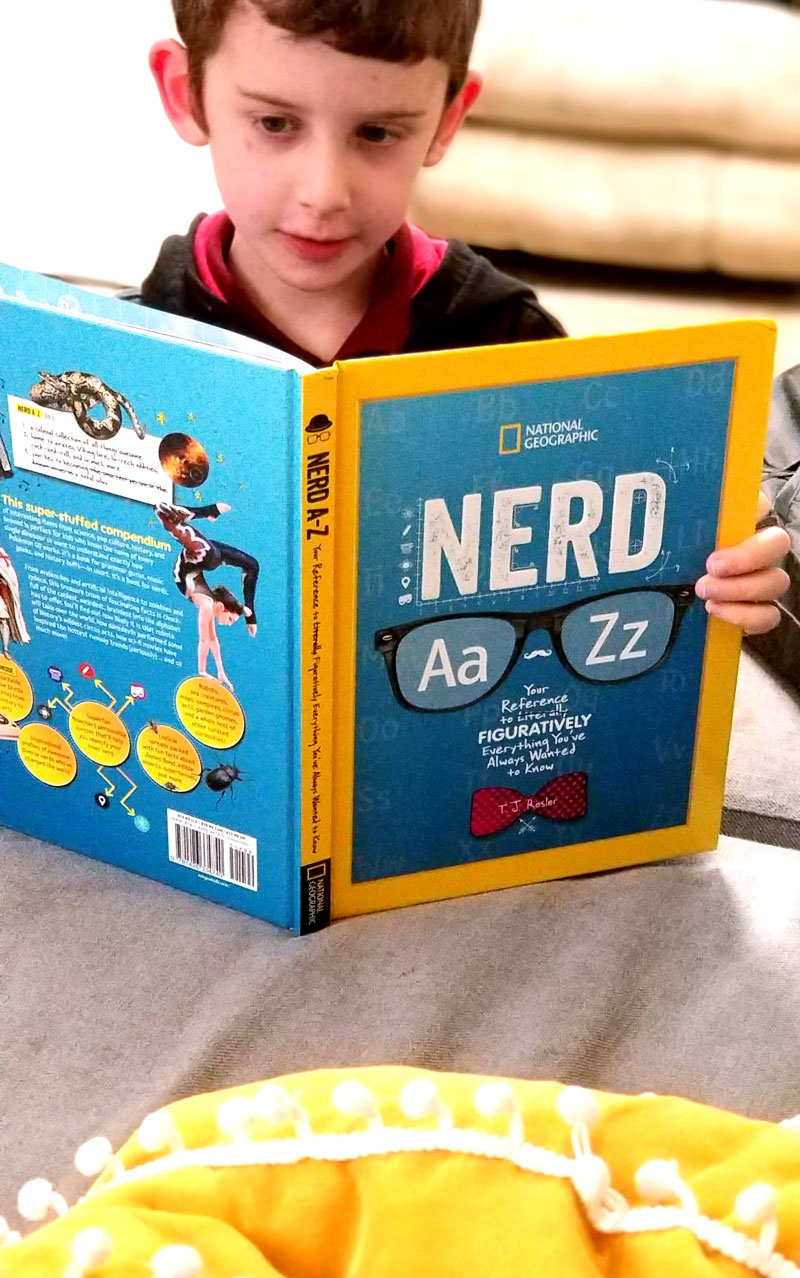 STEAM Books
We've tried out so many STEAM books in the past! Here are some of our favorites.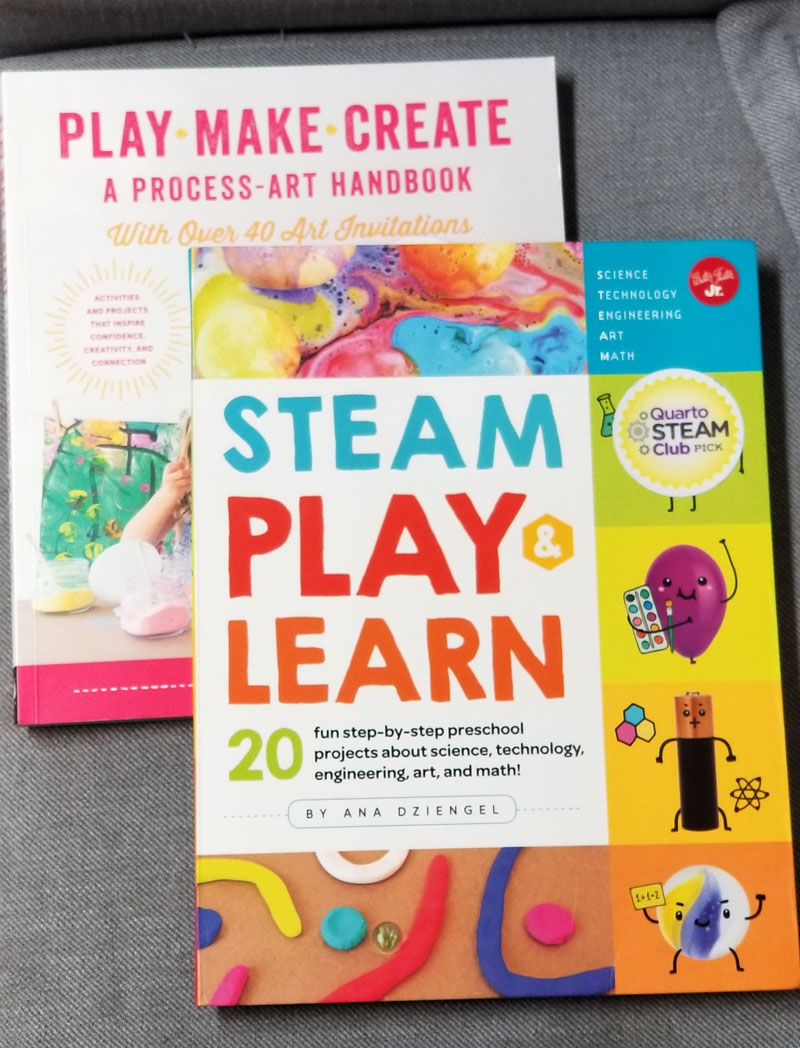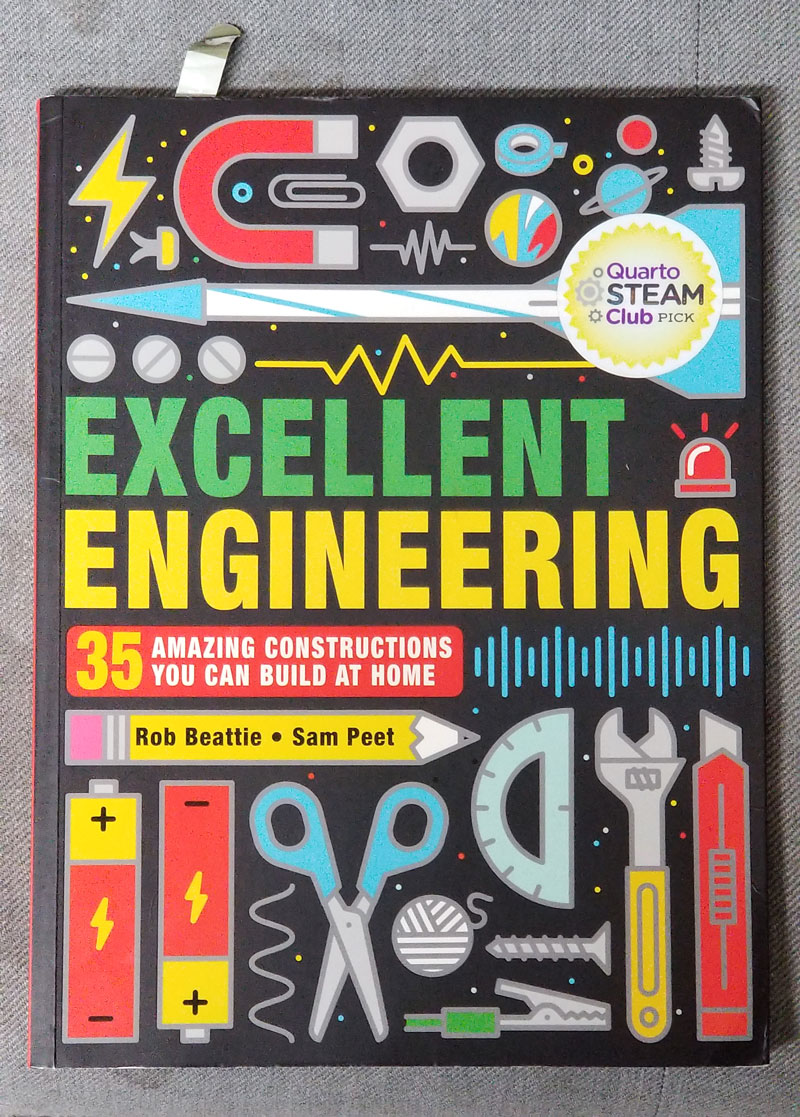 LEGO books
When your kid already has heaps of LEGO, why not give him more to do with it? M can sit and read these LEGO books by favorite blogger Sarah Dees for hours. They also give new life to old bricks. Our favorites: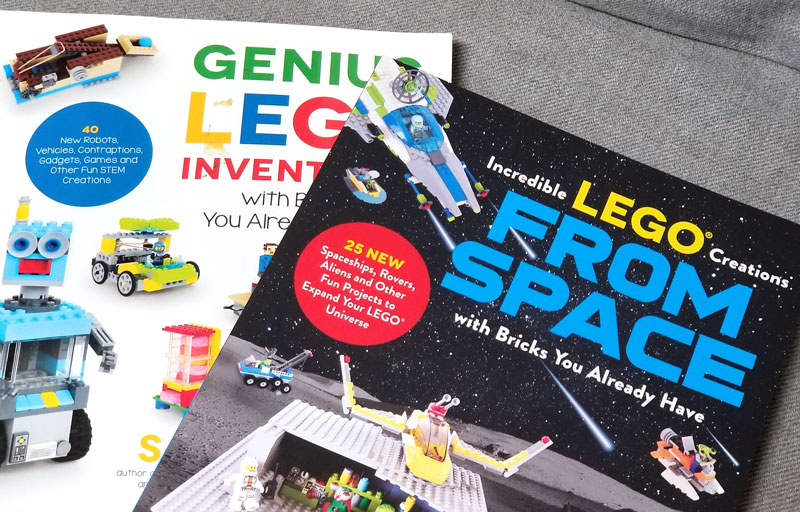 DIY Books
Get your kid crafting with these cool crafty picks!
Easy Paper Projects: 60 Crafts You Can Wear, Gift, Use and Admire – by Maggy Woodley.
I love that the projects in this book are totally functional and open-ended. A six year old can make most of these projects with help. And the projects are as cheap as paper to make!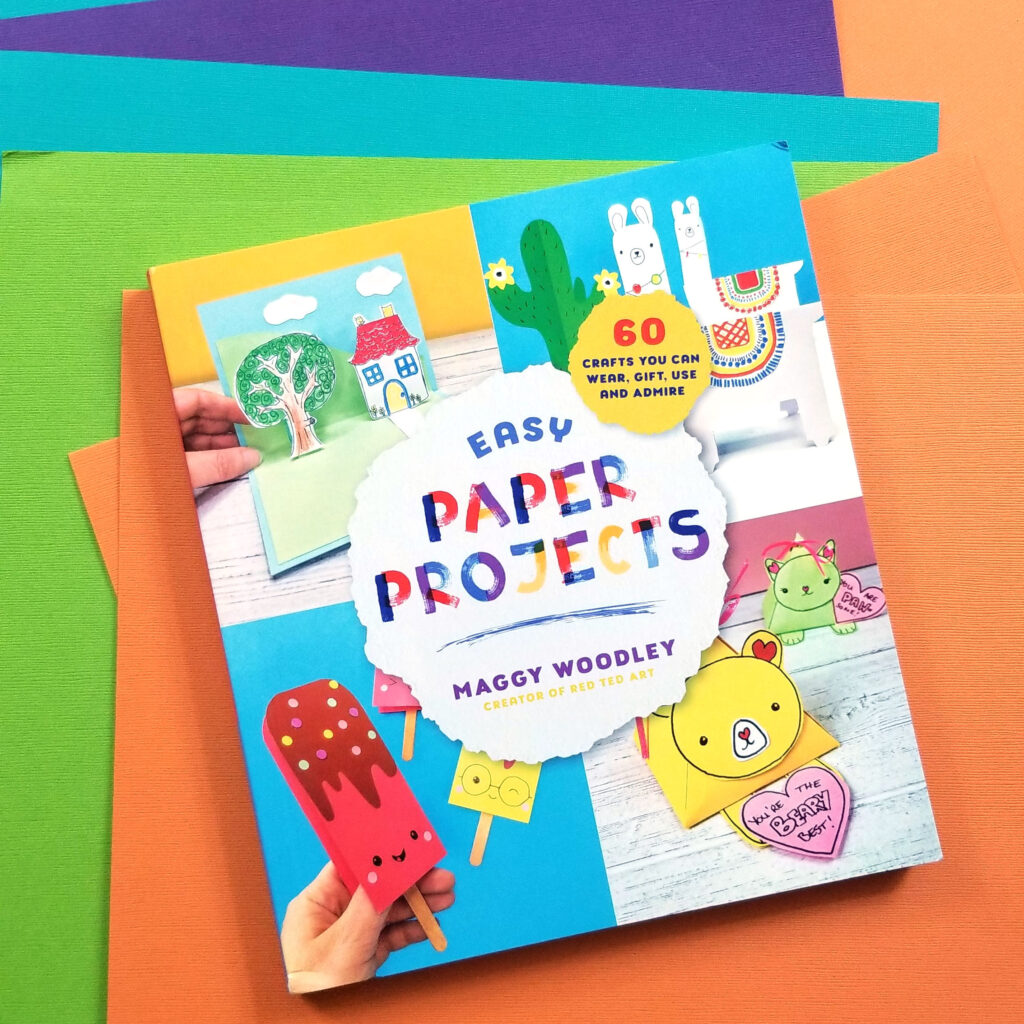 Make Music! A Kid's Guide to Creating Rhythm, Playing with Sound, and Conducting and Composing Music
It's an all-in-one music book, with musical activities, instruction, and my favorite: DIY instruments!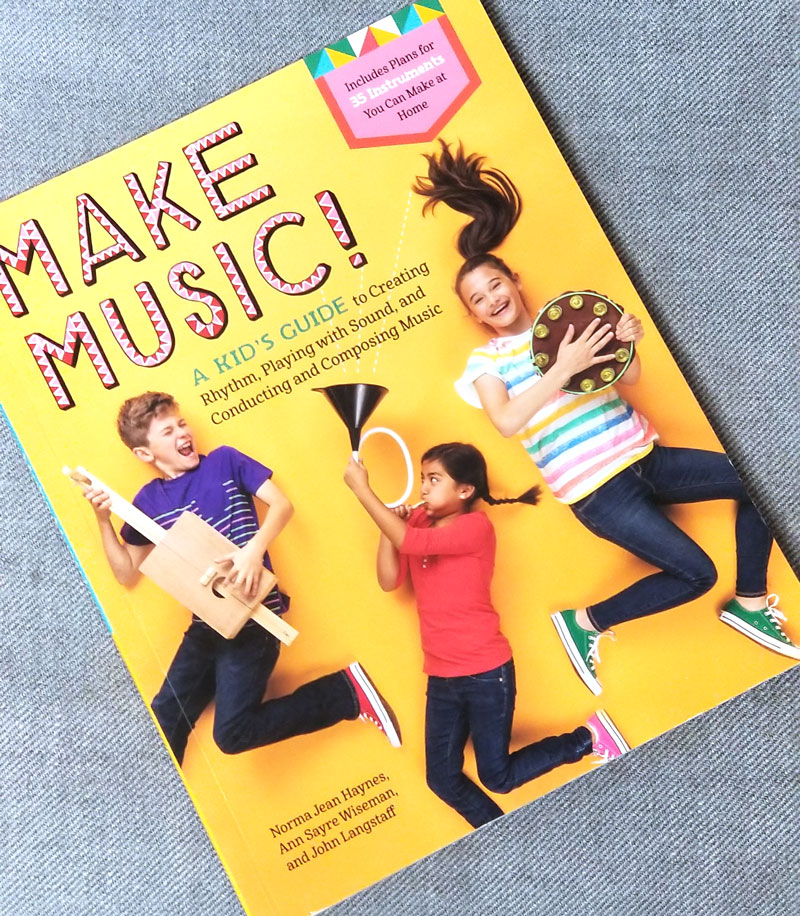 While there are piles of more things I can include in the best birthday gifts for a 6 year old boy, that's all for now! You can check out some of my other gift guides – the best gifts for preschoolers, my favorite craft subscription boxes, and the best gifts for creative kids.
What are your best birthday gifts for a 6 year old boy? What do you normally gift your kids for birthdays, and Christmas or Hanukkah? Comment below!